Delhi
5 Affordable Things Like Trendy Footwear, Earrings Starting At Rs 100 & More @ GK I M-Block Market
Have you ever experienced the thrill of finding a cute dress, in your size AND in your budget? An ideal shopping trip, no? Well, today, we have scoured the best items you can find in the 'posh' GK I M-Block market, at amazing prices!
1. Kurtas & Tops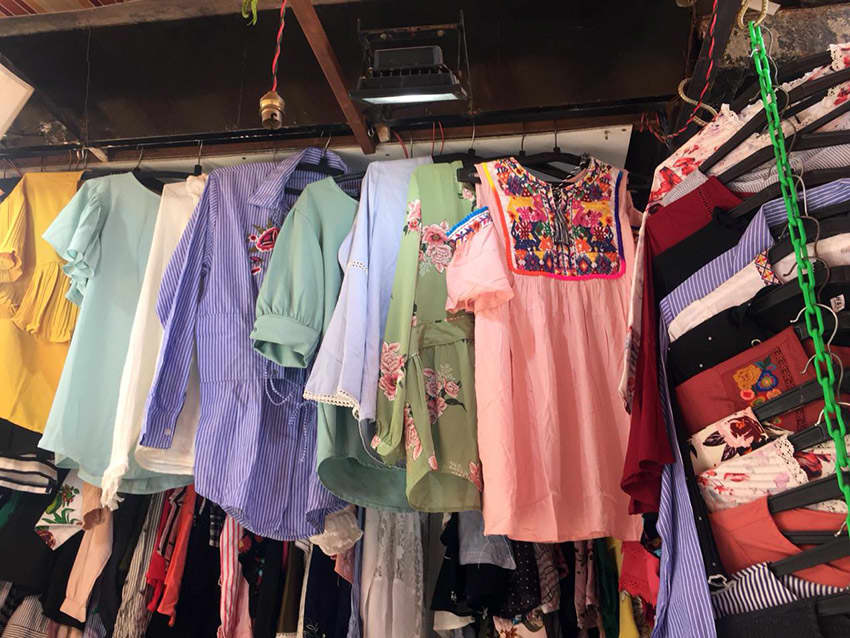 The sweltering heat of Delhi calls for flowy cotton wear, and these small shops lining the M-Block market corridors have the perfect collection of vibrant and airy kurtas and tops. With scores of types and styles, we're sure you'll find a perfect fit here!
Price | Rs 300 Onwards (Tops) & Rs 700 Onwards (Kurtas)
2. Pants and Palazzos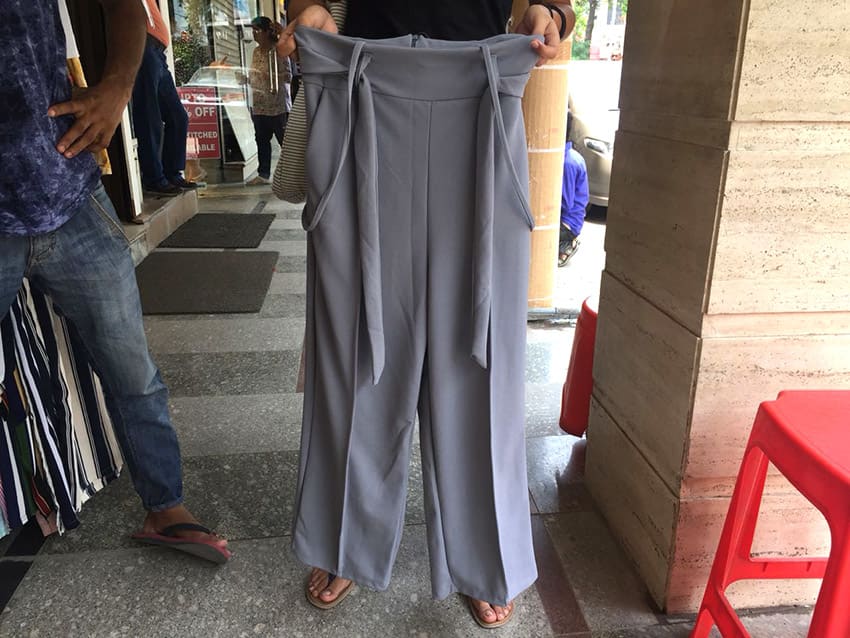 From trendy semi casual pants to a palazzo that match with your favourite kurta, this market has it all. Their pants are ideal for a relaxed brunch or even a casual office day, and the variety in their palazzos are crazy. Come and hog them all!
Price | Rs 400 Onwards
3. Earrings And Rings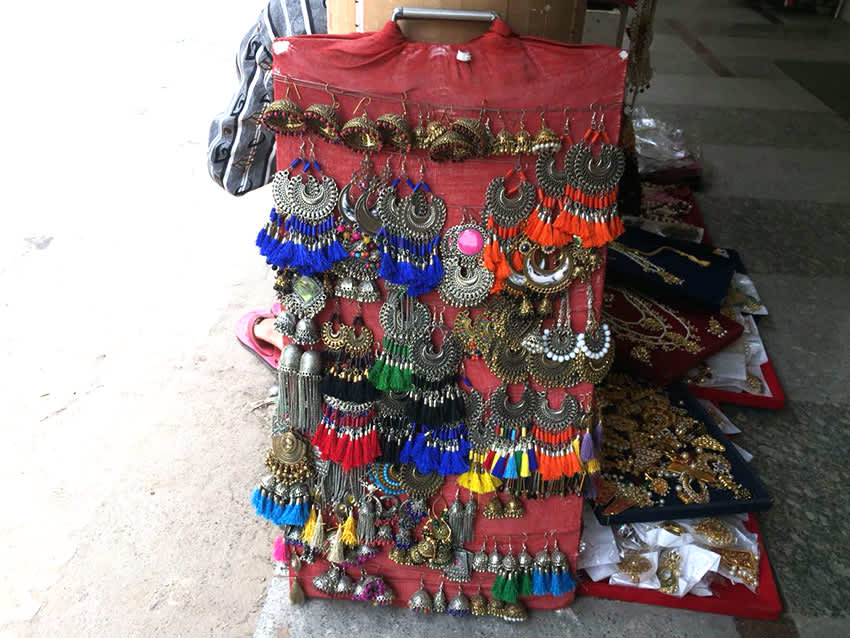 Another essential, that all us ladies love, is our accessories. A wide range of statement jewellery pieces like large jhumkas and even rings with stones are available at unbelievable prices here. The best part? Their jewellery is aesthetic to the max. So, come here and buy style and class, at an affordable price!
Price | Rs 100 Onwards
4. Footwear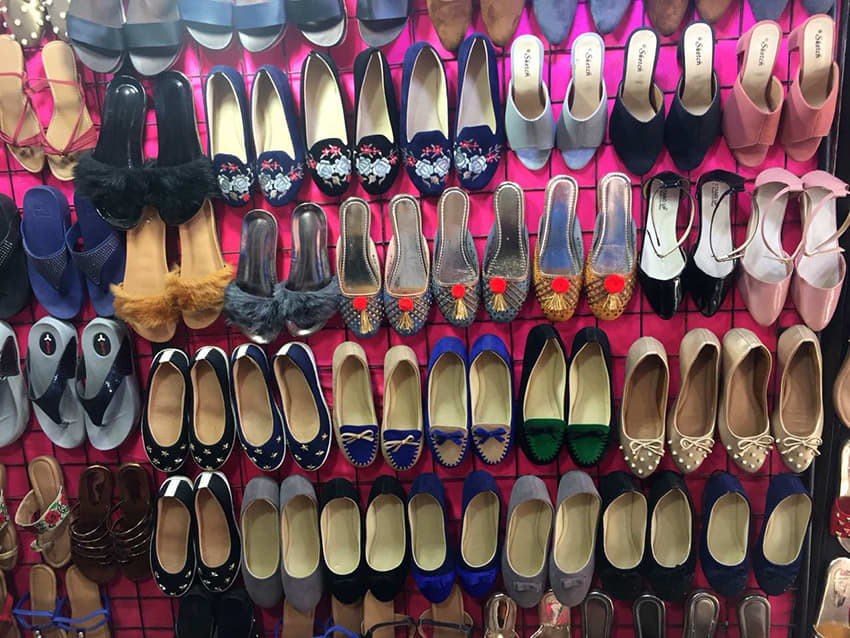 You can find everything, from flip-flops & shoes, to sliders & heels at these awesome multi-purpose vendors. Their collection of shoes is usually a copy of high-end brands, but regardless, the footwear is impressive and has a wide range. You are likely to find some unique styles here, perfect for the fashionista in you!
Price | Rs 300 Onwards
5. Necklaces and Anklets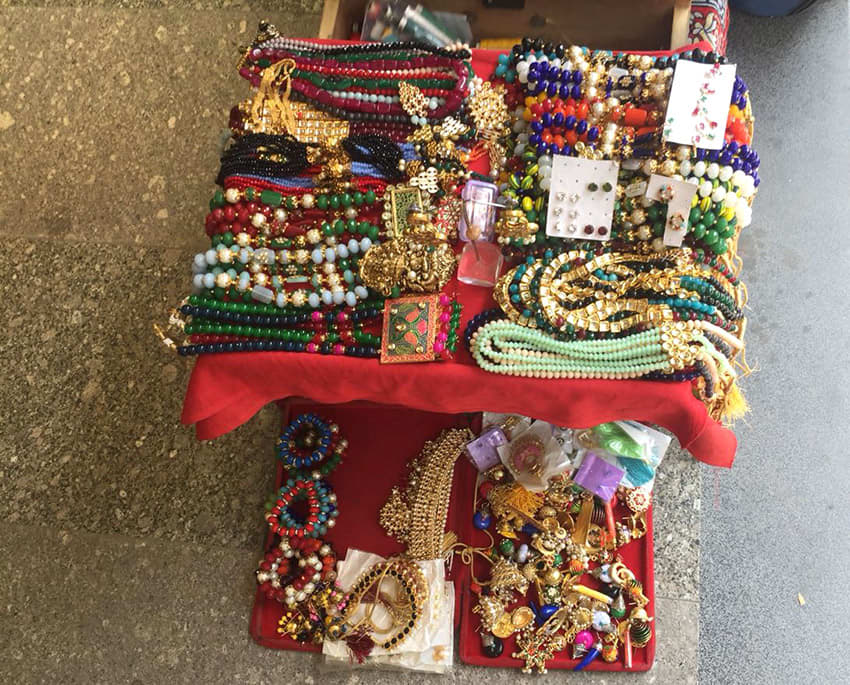 We chanced upon a small vendor selling statement necklaces and chunky jewellery and we cannot stop gushing! That's not all, you can get place orders for custom necklaces. From delicate anklets to a unique necklace, which will make you stand out, this is something you HAVE to check out when in GK!
Price | Rs 100 Onwards
Make sure you check out these super affordable items in M Block. Don't forget to sift through their collection of super cheap bags and even some first copy makeup items!