Delhi
5 Absloutely Crazy Delish Things To Try When You Land Up @ Diggin (Bae) In Santushti
Diggin's been known for their primo Anand Lok location right opposite Gargi and Kamala Nehru college, and recently, they opened another outlet in Chanakyapuri's posh Santushti Complex and OMG is this a beauty or what?! 
Chic European interiors, pastel colours, floral wallpapers and totally cutesy knick knacks here and there, this one is our new fave for all things going from BFF lunches to date night dinners! <3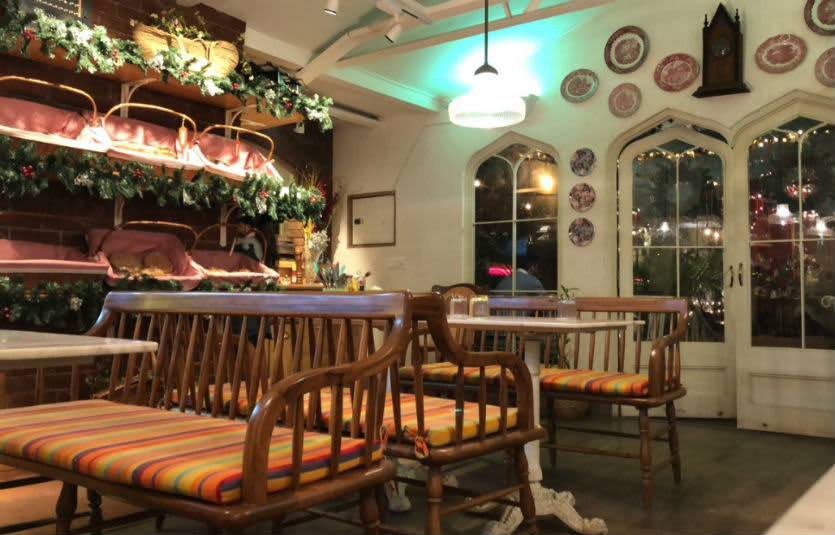 We'd been seeing people tagging Diggin in a lot of beautiful pictures festooned with fairy lights all over, and being a sucker for these, we just couldn't resist going and checking out their winter look. And boy were we amazed! 
The outdoor seating is covered in fairy lights and super cute condiments hanging from above giving it a totally adorable winter feel! Not only were we blown away by the interiors but even the food was amazeballs (as always). We're going to tell you about the top 5 things to try off their menu and you can thank us later!
1. Ferrero Rocher Shake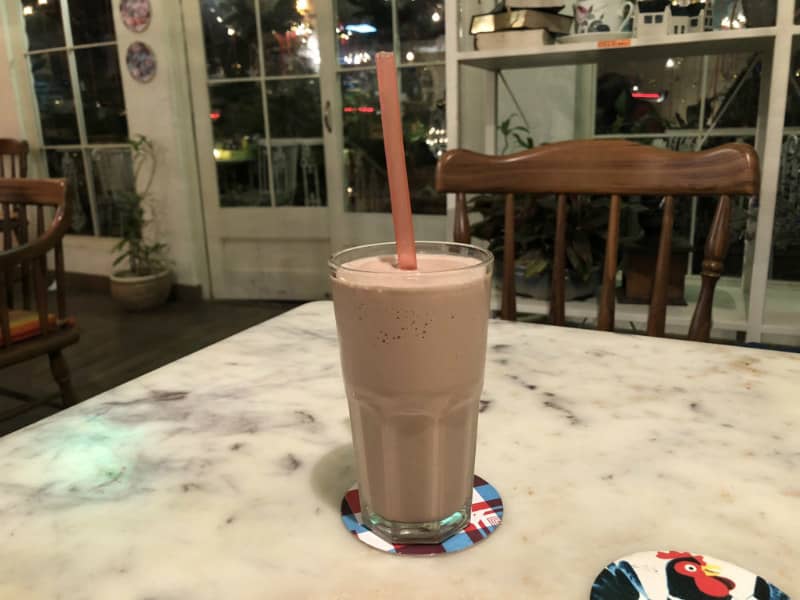 A thick shake with a strong flavour of Ferrero Rocher (ofc!), this shake is personally one of our faves. Currently, the craze for freakshakes has reached an all new high, but to be very honest, we love our shakes simple and tasty! In case you like fruity shakes then give the Berry Berry one a shot too here, it's pretty amazing!
Price | Rs 215
2. Mushroom Risotto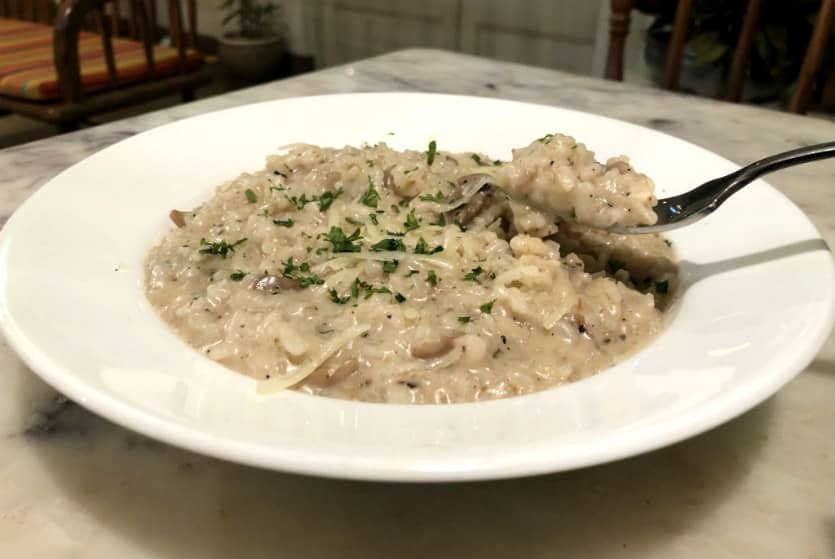 Perfectly creamy and well seasoned, their Risotto is surely one that every vegetarian, at least, has to give a shot to! Cooked to perfection, you won't find the pasta crunchy or under cooked at all, and the white sauce has the right amount of pepper to give some flavouring yet without overpowering the overall taste.
The mushrooms add a lovely velvety texture, making it a stellar dish! For those of you who like your food a little spicy, add some chilli flakes to this divine concoction and you'll be satisfied.
Price | Rs 435
3. Fried Prawn & Calamari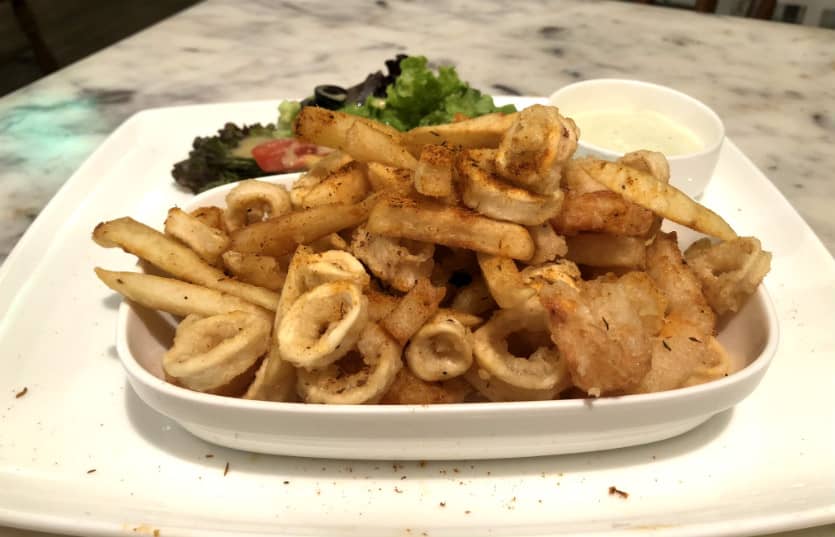 Calamari and prawns are a personal weakness! We love them as much as a fat kid loves cake and there's no doubting the fact that tempura fried prawns and calamari rings are the chocolate fudge of the seafood world *heart eyes*. 
Served with some fries and topped with paprika powder, this is again another dish that we would definitely back to Diggin for, again and again! 
Price | Rs 395
4. Chicken Loaded Pizza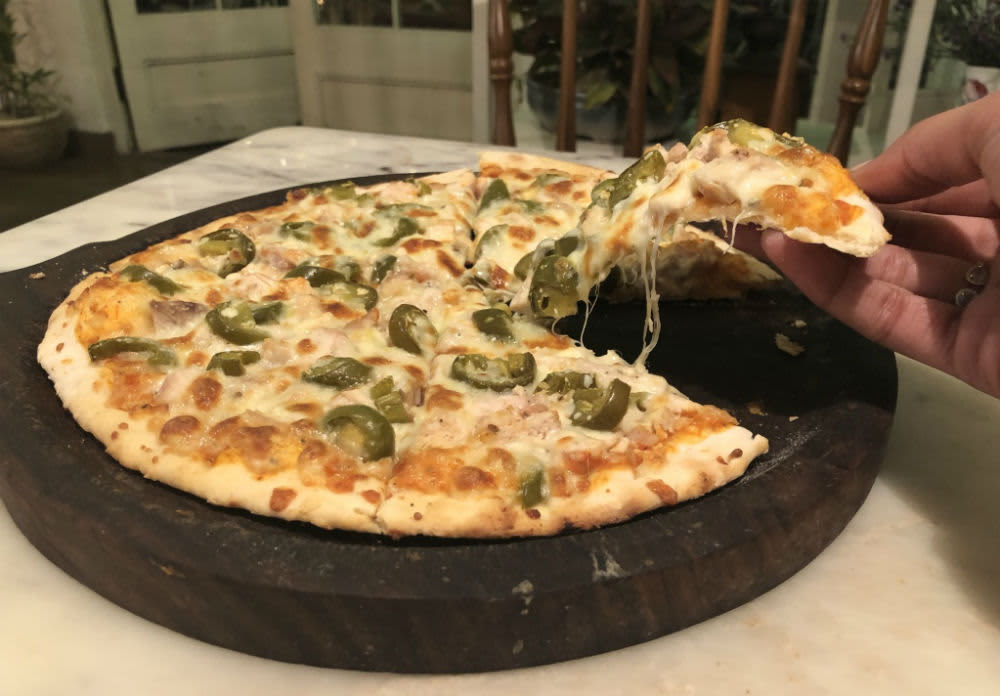 Not our favourite pizza in the whole world, but definitely loaded with generous masses of chicken! Considering how the city is now specialising in wood fired or super thin crust pizzas, these were still slightly old school, Big Chill types. Pour some olive oil and sprinkle a lil seasoning on top and you'll go crazy pigging out! :D 
Price | Rs 465
5. Chocolate Fudge Cake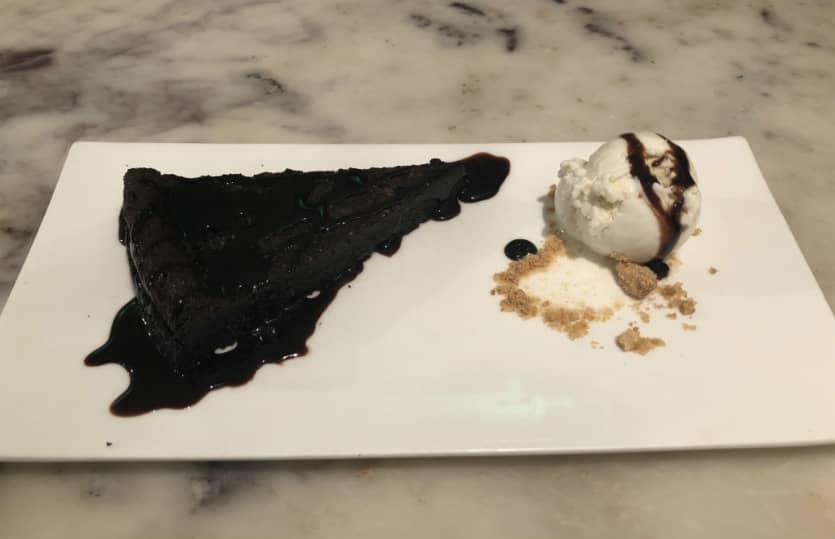 After our 10/10 hearty meal, this dessert was the perfect cherry on top! Being a fan of flourless cakes we ordered the Flourless Chocolate Fudge Cake here that's served with a scoop of vanilla ice cream that tastes more like a gelato and is super yummy! 
Price | Rs 215
'Nuff said, Let's go eat NOW! 
Where | Diggin - Santushti Shopping Complex, Chanakyapuri
Timings | 11:30 AM - 10:30 PM 
Call Them | +91 11 2611 0787
Check Out Their FB Page | https://www.facebook.com/diggincafe/