Delhi
4 Yummy Things Like New York Style Hotdog, Chicken Maggi & More We Tried @ Dog Nation, Dwarka
Most of our childhoods have been spent watching American TV shows, with cameras zooming in on the flashy billboards of Times Square and blurry silhouettes of New Yorkers whizzing past, getting on with their ultra fast paced lives, armed with a Starbucks grande in one hand and a hotdog in another. Oh, the good ol' Big Apple life, how it's always fascinated us so!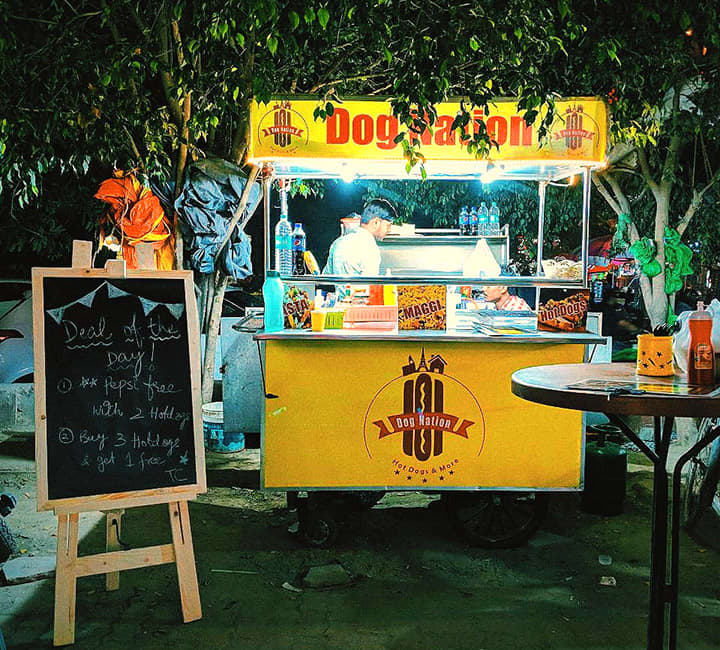 And now, to offer you all a little taste of the NY experience, Dog Nation in Dwarka has entered the scene with their diverse range of tempting hot dogs and lots more. Our inner captivated kid demanded to be appeased, which made us dart to this place as soon as we heard of it. Here's a list of all that we tried!
1. New York Style Hotdog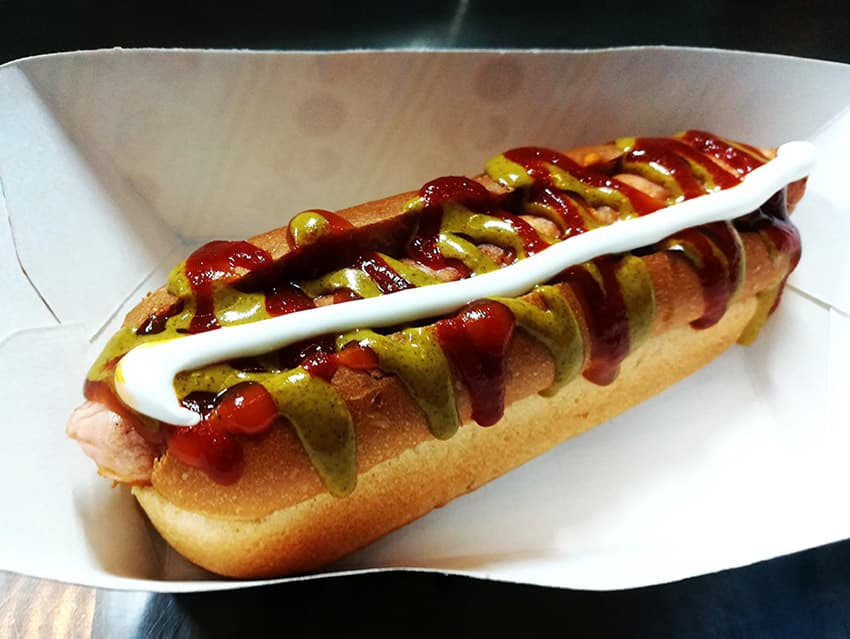 This signature hot dog, served in true NY fashion with the toppings of mustard, ketchup and mayo, is a true delight indeed. The soft bun just crumbled into our mouths and the juicy sausage, alongwith the mixture of all the sauces, made this item simply memorable. For us, it was the true embodiment of the saying 'beauty in simplicity'. Don't believe us? Come, try for yourselves!
Price | Rs 100
2. No Sausage Dog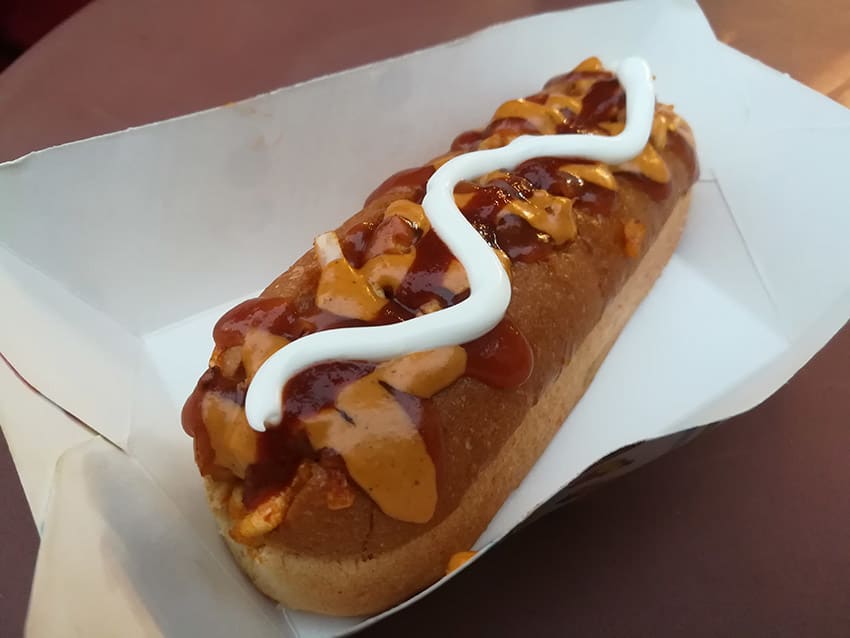 Because sausages are too mainstream, they decided to give the traditional hot dog a twist. Loaded with shredded marinated chicken and laden with unconventional toppings comprising tandoori sauce, ketchup and mustard, this fusion of unorthodox flavours was a total banger! It's an enjoyable snack you simply can't afford to miss.
Price | Rs 130
3. Chicken Maggi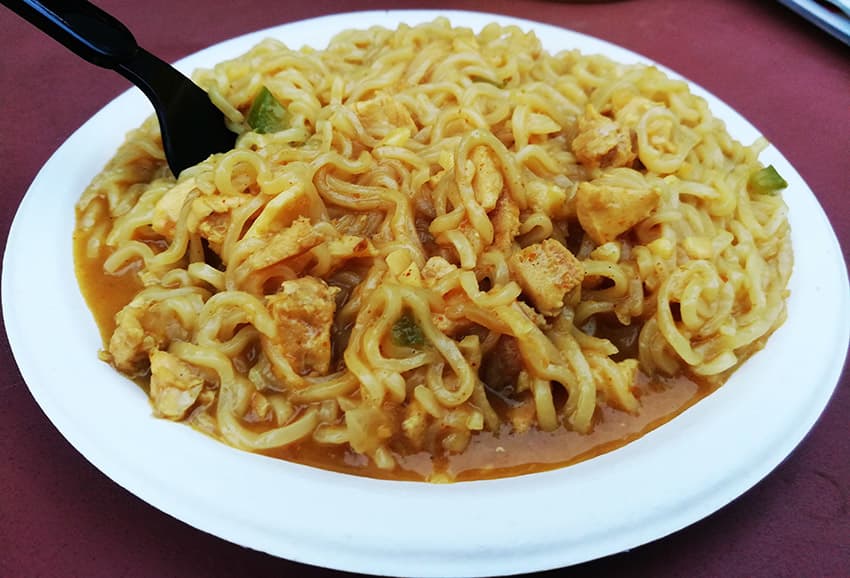 Yes, we love our Maggi and can/will have it just about any time of the day or night! So, in short, ordering this one was a no-brainer. But what surprised us was the amount of chicken pieces in this dish. And as if that wasn't enough, they were perfectly marinated and juicy, as well. The overall consistency the the dish was to our liking and we gobbled up every last bit of it. A mandatory try for all Maggi lovers!
Price | Rs 80
4. Tandoori Pasta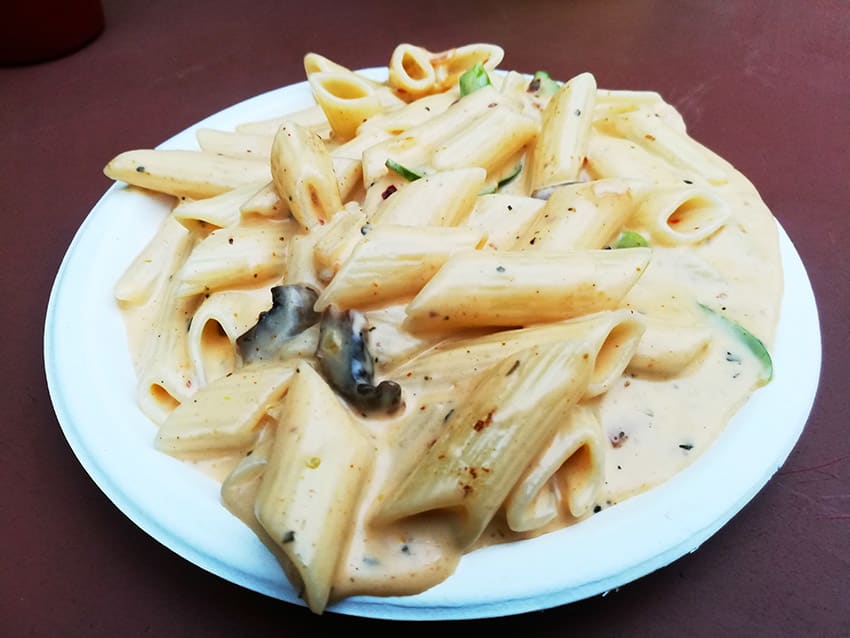 Pasta has now become commonplace on the city's food map. But what set this one apart for us was its extremely rich flavours, surely one of the sauciest pastas we've ever tasted. The tandoori sauce lent this dish a unique sweet and spicy taste, coupled with a hint of achari tang, which made this pasta an unforgettable affair!
Price | Rs 130
All in all, this place is to be tried for its deliciously authentic, as well as, new styles of hot dogs, with relish worthy pastas and Maggi dishes being the side benefit of eating here!
Where | Dog Nation - Opposite Raymond's Showroom, Pocket 1, Sector 5 Market, Dwarka
Call Them | +91 9818 052 785
Timings | 5 - 10 PM
Check Out Their FB Page | https://www.facebook.com/dognation2017/