Delhi
4 Yummies Like Chatpati Roll & Achaari Momos You All Must Try @ Sanjhi Rasoi, Mahavir Enclave
Taking the beaten road has never been our thing. Our ever wandering hungry souls, looking for something new, as per usual, took us to the streets of Mahavir Enclave Part I and there, we chanced upon this place called Sanjhi Rasoi, which we came to realise was a traditional rasoi with a tandoori twist. They serve some of the best and scrumptious soya chaaps while maintaining good hygiene. Their yummy and creamy momos also give the best places in Delhi a run for their money. Here are a few things we had at this place, read on to find out what we thought of them!
1. Malai Chaap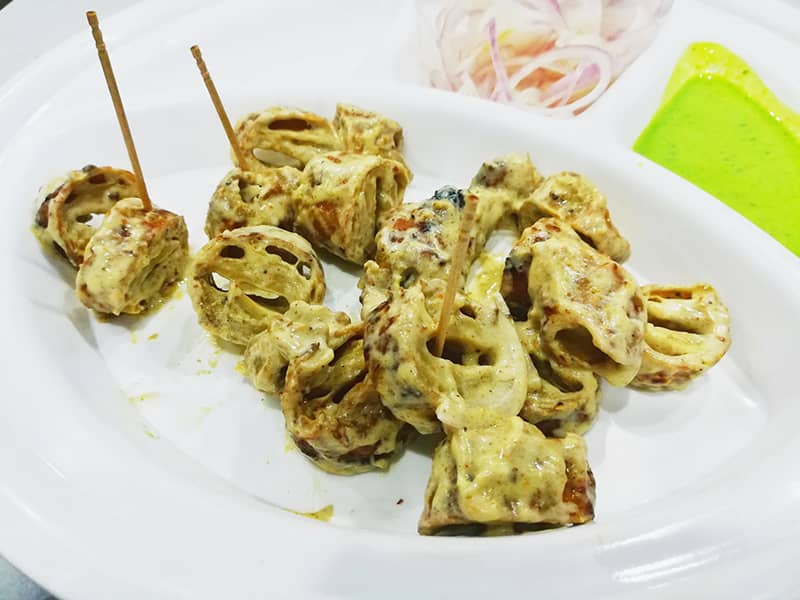 We all love chaap but you know what's even better than that? Malai chaap! And the one we had here is a testament to that. Tandoori chaap mixed with certain spices and then tossed in oodles of malai is what this dish was and our taste buds thanked us for ordering it. They served it with a piquant and beautiful green chutney which went perfectly well with the flavourful dish. We would totally recommend this!
Price | Rs 100
2. Achaari Momos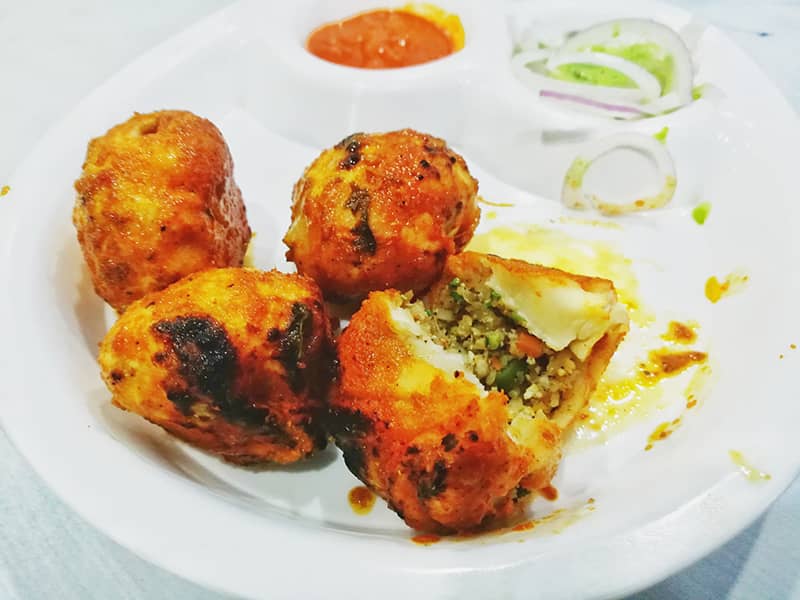 Well, you read it right. These momos really were achaar flavoured. They were first cooked in a tandoor and then mixed with special spices that gave the momos their signature flavour. Their juicy filling comprised carrots, beans and an assortment of other veggies. This dish had a combination of sweet & sour taste and we enjoyed it immensely. Go ahead, try this out for yourself!
Price | Rs 50 Onwards
3. Chatpati Roll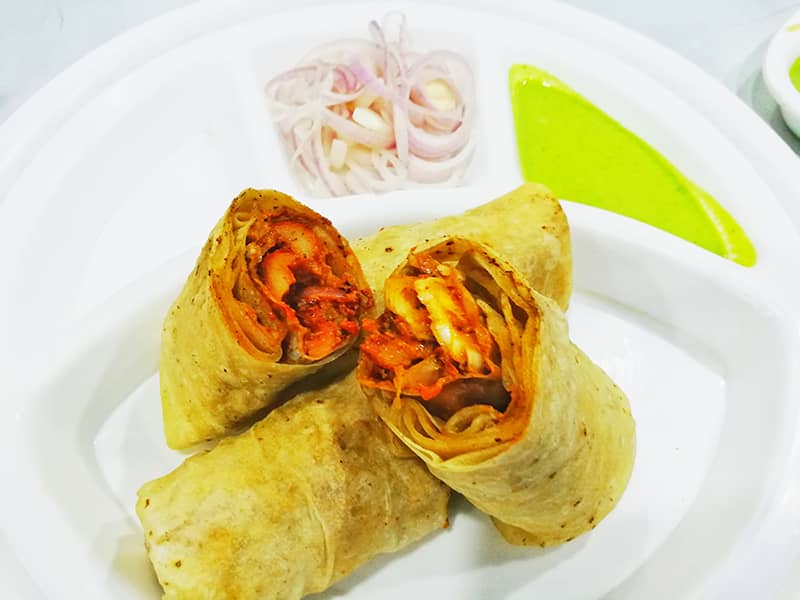 The Chatpati Roll that we had here was the vegetarian version of spicy seekh kebabs wrapped in a rumali roti. The veg kebabs were juicy and soft with an appropriate hint of sourness as well as spiciness. The freshness and crunch provided by the onions was something we especially liked, not to forget the amazing smoky tandoori taste that could be felt in every bite. We sure as heck are going back for this one and would suggest you do the same!
Price | Rs 120
4. Masala Momos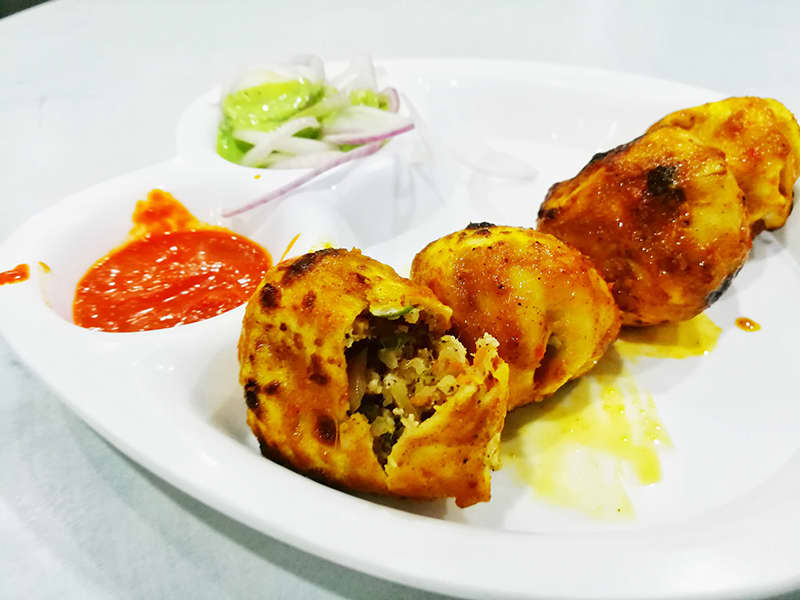 Spice lovers, this dish is tailor-made for you all. The Masala Momos we had here was a toothsome dish with the of crunchy and succulent veggies. They not only made our mouths water but our eyes as well. You can always customize its spiciness just by asking the friendly staff here but we say, live a little. Turn up the spice factor to the max even if you have to chug down water with every bite of these toothsome and fiery momos!
Price | Rs 50 Onwards
We had a great time at this place and will definitely go back for more. Won't you join us?
Where | Sanjhi Rasoi - Shop No 23, Choudhary Harphool Singh Market, Mahavir Enclave Part I
Call Them | +91 11 6450 4313 & +91 9873 242 022
Timings | 12 Noon - 4 PM & 6:30 - 11 PM