Delhi
4 Products From Facial Kits To Face Serum From Organic Harvest That We're Itching To Try!
With the wedding season in the offing, it's time we all start taking care of our skin and we're gushing about these amazing certified organic products from Organic Harvest that are not only effective but skin-friendly too. Check out these products and pick your favourites!
1. Lip Balms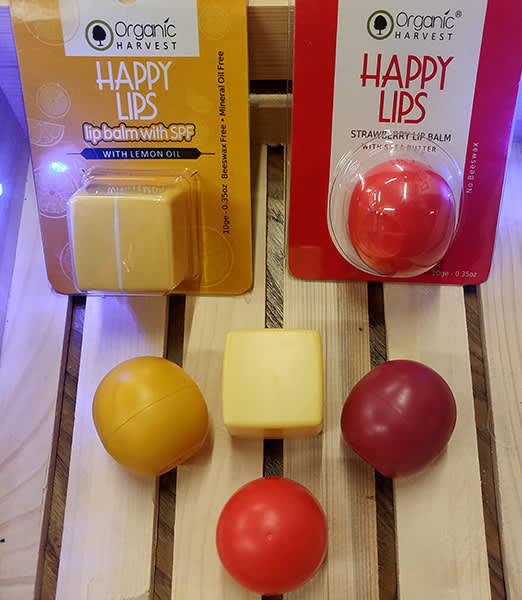 Now that chilly days are here, it's time we go back to our winter special best friend, our beloved lip balms. And this time we're vouching for Organic Harvest's certified balms that are best for chapped lips because they not only nourish them but also give them a pinch of colour. These cream, gel and water-based balms are suitable for both men and women and work like magic to hydrate your lips. They're available in lots of catchy flavours ranging from Hibiscus, Lily, Lemon and Green Tea to Pomegranate, Strawberry, Shea Butter and Green Apple. So, switch to these fruity delights this winter and give your lips the protection and care they deserve!
Price | Rs 199
2. Diamond Facial Kit - Shine & Glow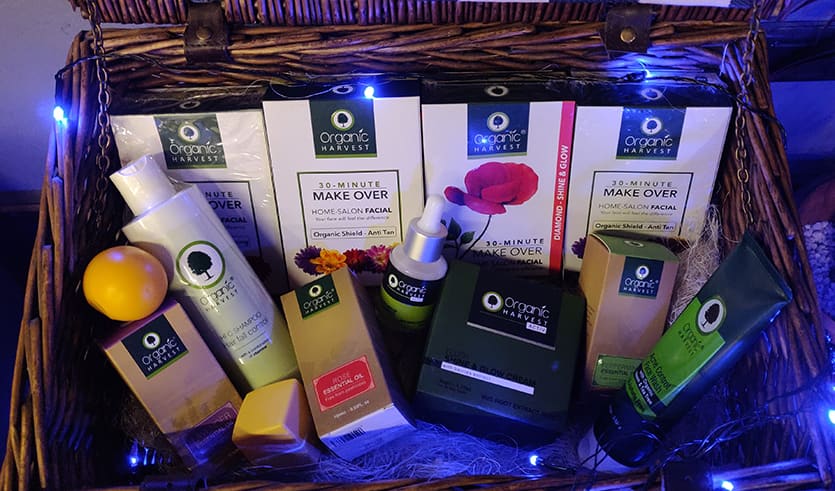 And if you're a corporate slave who has no time to hit the parlour, then this Diamond Facial Kit by Organic Harvest is all you need. This facial not only helps in increasing your skin's elasticity but also adds radiance and glow. This cream-based organic facial kit contains cleansing milk, exfoliating scrub, massage cream and face mask. It is suitable for all skin types and for both men and women!
Price | Rs 295
3. Blush - Shine & Glow Serum And Cream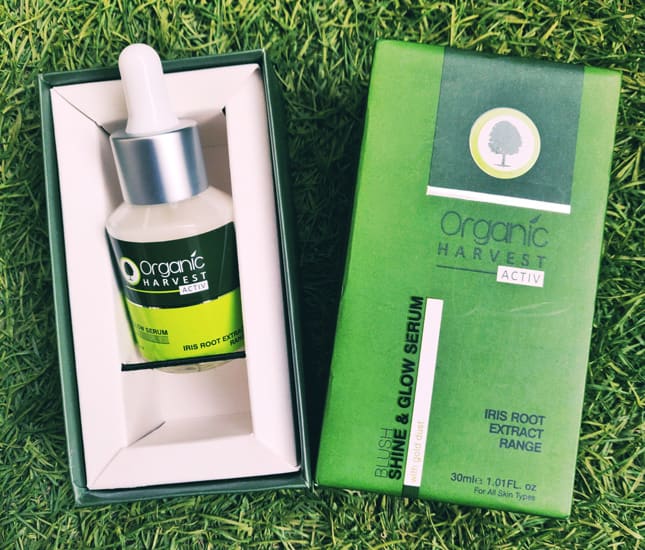 Made with beetroot and Irish root extracts mixed with gold dust, their serum not only increases your skin's elasticity but also gives it a healthy glow. Their serum is gel based and hence is suitable for dry skin as well. Use it twice a day for glowing and radiant skin! 
Coming to their Blush Cream, it's made with Irish root and berries extracts. It not only fortifies the skin but also reduces melanin synthesis, giving your skin a youthful glow and shine. Suitable for both men and women, this certified organic cream increases your skin's suppleness and balances its moisture levels. All you've gotta do is apply it generously to your face and neck by massaging it using upward movements and see the magic unfold!
Price | Rs 1,395 (Serum) & Rs 1,495 (Cream)
4. Face Wash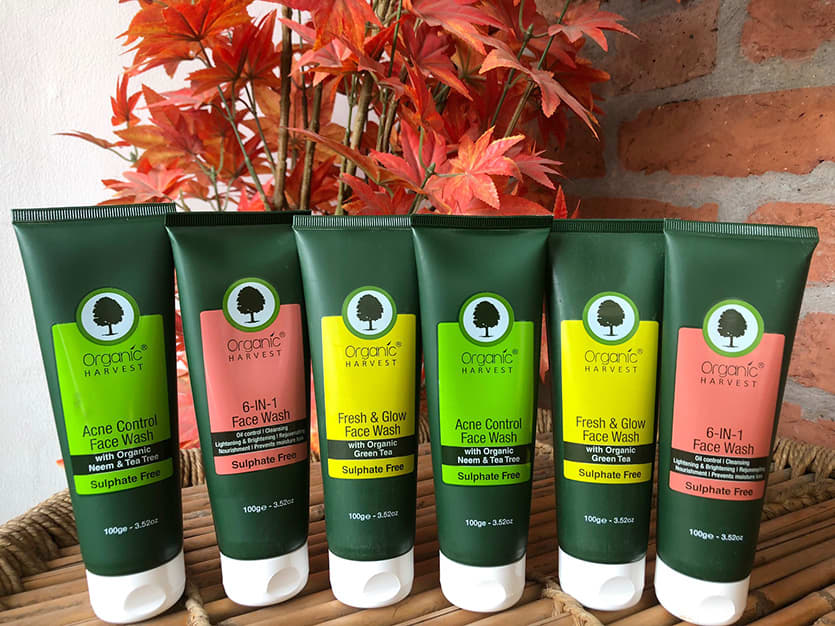 Since face washes are a basic necessity and a must in all seasons, Organic Harvest has a super beneficial and good-for-the-skin kinda face wash that'll reduce tanning, lighten the skin and cleanse without taking away moisture from the skin. They are gel based, controls oiliness, prevents acne and is suitable for both men and women. All you need to do is take a small amount of the face wash in your palm, apply thoroughly to your damp face, rinse thoroughly and you're sorted for the day!
Price | Rs 170 Onwards
Where | Organic Harvest - Store No 26, Ground Floor, Spark, Kamla Nagar
Timings | 11 AM - 7 PM
Call Them | +91 9211 238 795
Check Out Their FB Page | https://www.facebook.com/OrgHarvestIN/
Shop Online Here | https://www.organicharvest.in/