Delhi
4 Places Serving Tandoori Momos, Pav Bhaji, Golgappe & More In Malviya Nagar Starting @ Rs 30
Retail therapy is ABSOLUTELY the best form of relaxation. But, we love the breaks we take while shopping even more at the yummy food stalls that dot the various marketplaces in Delhi! So, when we ventured out on the lanes of Malviya Nagar, we just had to try out all the scrummy street food, and here's everything we tried out here!
1. Tandoori Momos @ Me 'N' Tandoori Momos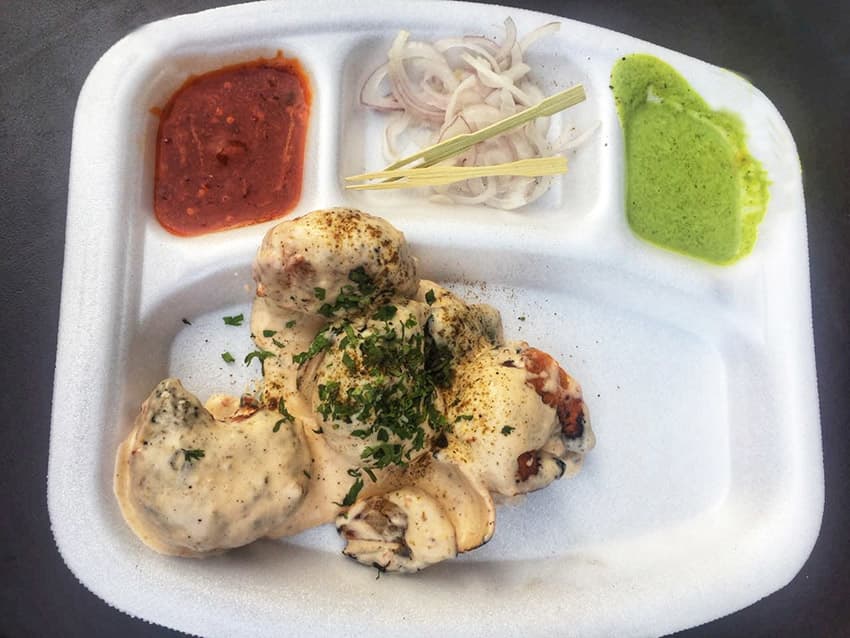 This little stall welcomed us at the initial junction of the busy marketplace. The aroma of freshly made momos and tikkas, lured us straight to this place. The Chicken Tandoori Momos, that we tried, were well cooked and generously covered with a tangy and cheesy sauce, perfect for a mid-shopping break. The Vegetable & Cheese Momos were warm and moist from within, however, we didn't spot a lot of cheese within the dumplings. But the cheesy sauce made the dish a delicious treat. 
Price | Rs 100 (Chicken) & Rs 100 (Vegetable & Cheese)
2. Noodles & Chilli Potato @ Chinese Bistro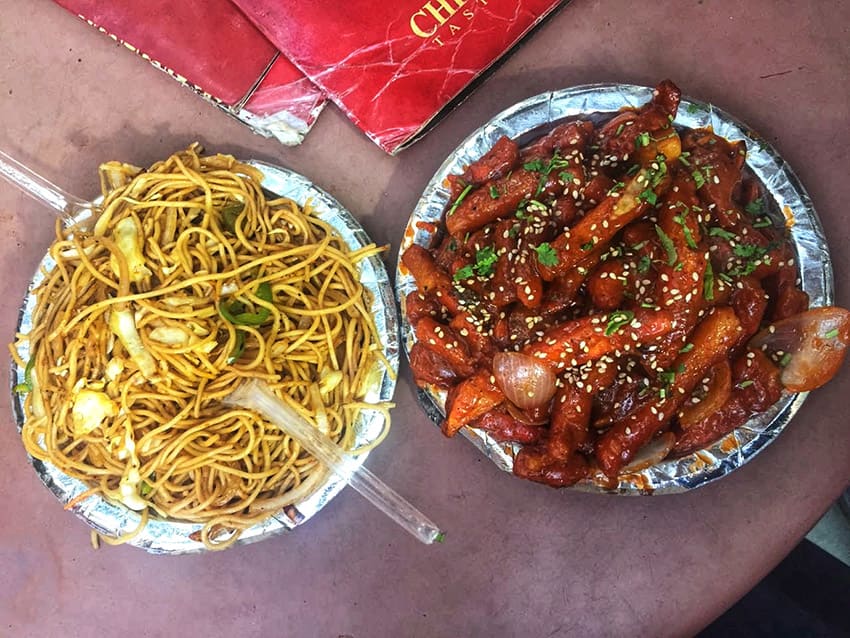 A favourite among the locals, this place is THE stop for a quick and cheap Chinese meal. We tried their Veg. Noodles - made with fresh vegetables, the noodles were well cooked and were served in generous quantity. However, cooked in the standard way, the noodles did not impress us. Another thing that we tried here was their Chilly Potato. The dish was warm and soft, with the right amount of spices and tossed lightly to give them a subtle crispiness. So we'd say maybe give the noodles a miss, but sample the Chili Potato for sure!
Price | Rs 70 (Noodles) & Rs 80 (Chilli Potato)
3. Vada Pav @ Vada Pav Junction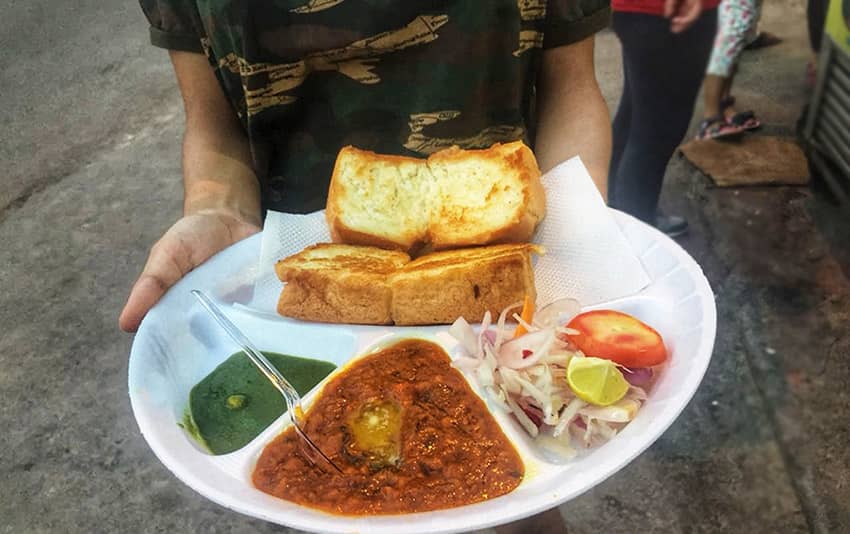 Offering something different from our usual street food cravings, is the Vada Pav Junction. They serve quirky and unique forms of the humble vada pav, that are must-tries for every experimental foodie. We tasted their Masala Vada Pav and Maggi Vada Pav. Served with a side of tangy masala and a whole green chilly, both the vada buns were generously covered with two chutneys. The Masala Vada Pav, true to its name, was full of masala and spice. The Maggi Vada Pav had a patty made from Maggi noodles, a pretty unique thing, wouldn't you say?! The flavours of both the pavs was close to the classic vada pav and the joint is defo worth a stop-by when in Malviya Nagar!
Price | Rs 50
4. Pav Bhaji, Golgappe & Dahi Chaat @ Shree Ram Chaat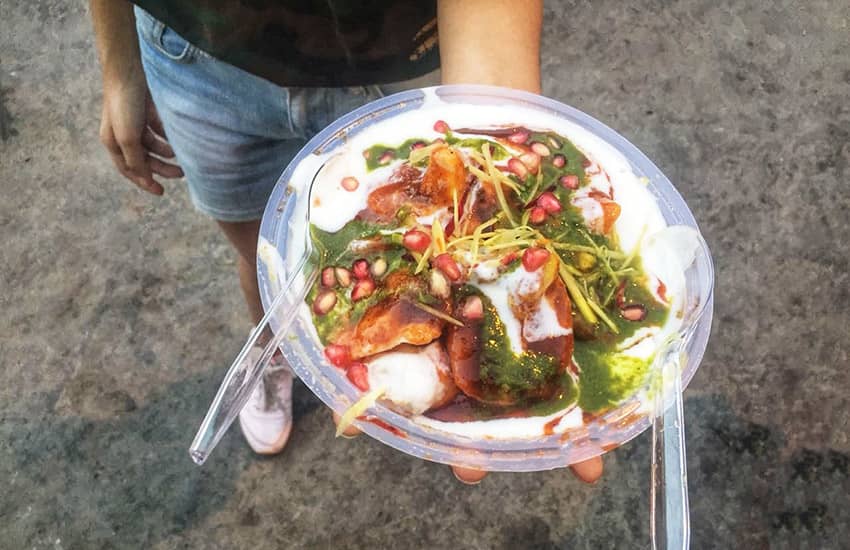 The Pav Bhaji at this popular joint was yummy and served alongside ample quantity of bhaji. The pavs were well toasted, but we felt the bhaji was a bit too tangy and we wouldn't want to come back again for this one. But, all our shopping trips MUST end with a mouthful of golgappas, and their sooji and aata variations were crunchy and their amazing chutneys have made us their loyal fans. Even better is their Dahi Chaat! Made with a generous amount of bhallas, papris, loads of curd, tangy sauces & crunchy onions, it was the perfect end to our trip!
Price | Rs 70 (Pav Bhaji), Rs 30 (Golgappe) & Rs 70 (Dahi Chaat)
These mouth watering dishes, available on the main lane of Malviya Nagar Market, will surely spice up your shopping trip!
Browse Through Some More Images And We Bet You'll Be On Your Way There, Even Before You've Reached The End!