Delhi
4 Mouthwatering Momos Starting At Just Rs 20 We Tried At This Tiny Stall In Noida's Sector 18
Noida's Sector 18 has rarely disappointed any street food lover! It has everything from litti chokha to Indore ke pohe to chole kulche and they're all absolutely delicious, but since momos are always on every Delhiite's mind, we found a place here that's dishing out momos the right way!
You're gonna love this small stall located near the rear exit gate of Wave Mall for two reasons - a) It's the only momos stall that opens at 2 PM in the afternoon and b) The two yummy chutneys they give with the momos are basically bliss personified! 
Yes, besides the regular red chutney, they offer a mixed green chutney full of spices *yum, yum*. This place is popular among the locals for its taste and quality, not to mention the dirt cheap prices - read on to find out our faves!
1. Chicken Steamed Momos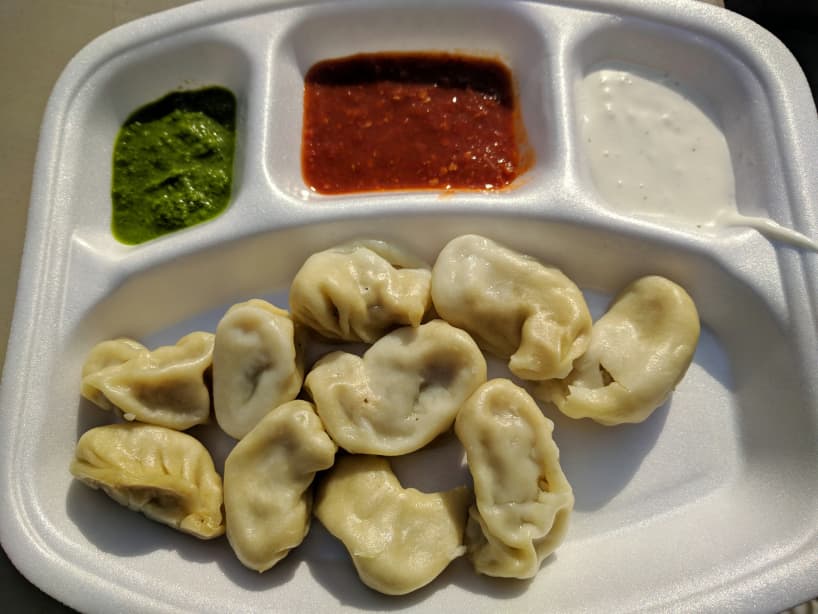 Chicken Steamed Momos served here are the real deal! One of the most popular dishes here, these momos have a thick covering and taste best with mayo and red chutney. Simple yet delicious, they're worth every single penny. Our verdict - don't even think about missing this one out!
Price | Rs 60 (10 Pieces) & Rs 30 (5 Pieces) 
2. Chicken Fried Momos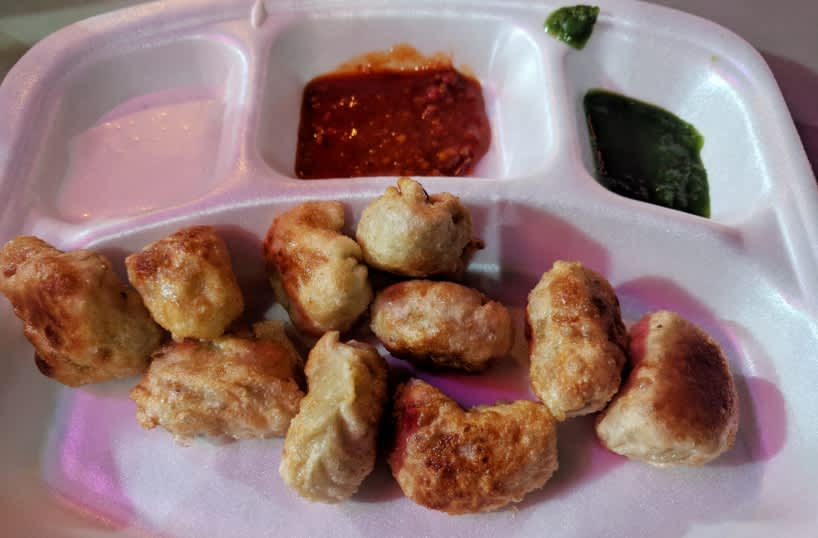 Their Chicken Fried Momos are perf for those looking for a crispy touch to the traditional steamed ones *drool, drool*! As soon as you plop one in, you'll feel a burst of flavours on your tastebuds so defo order these up!
Price | Rs 70 (10 pieces)
3. Veg Steamed Momos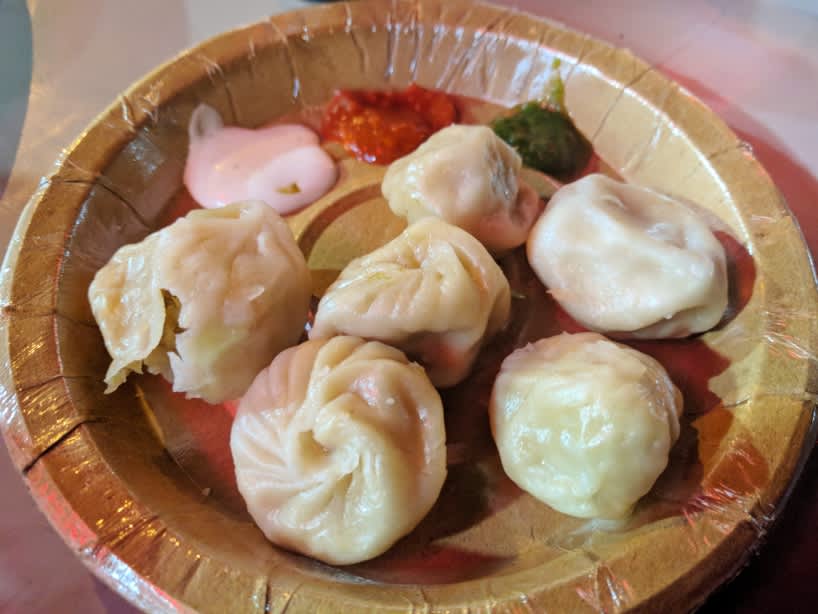 Well, this stall also has vegetarian variants and the first veg ones we tried were the Veg Steamed Momos. They're delicious and melted in our mouths as soon as we took a bite. This one is for all the veggie lovers out there and also for the ones looking to give chicken a miss for the day!
Price | Rs 40 (10 pieces) & Rs 20 (5 pieces)
4. Veg Fried Momos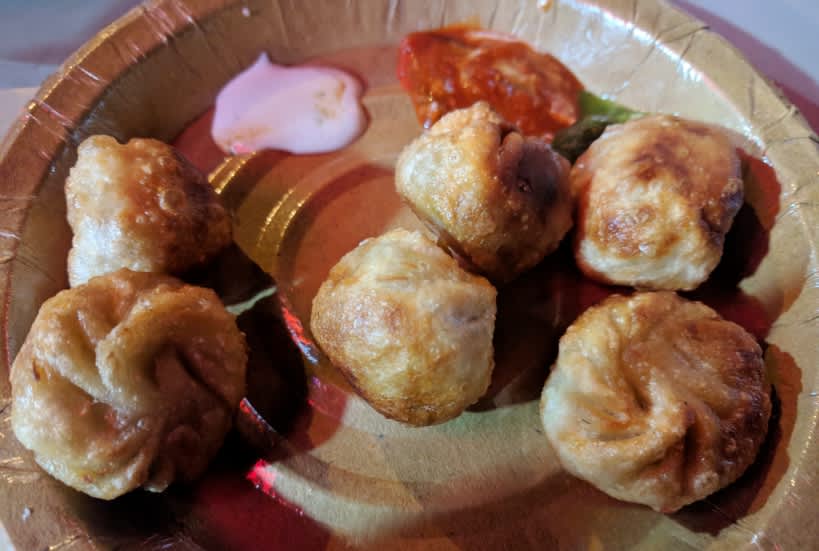 Perfectly fried, the Veg Fried Momos tasted better than the Fried Chicken ones! Deep fried, perfectly crispy and loaded with sautéed veggies and pepper, these momos are something we totally recommend y'all to try out! 
Price | Rs 50 (10 pieces)
With pocket-friendly prices and absolutely scrummy momos - this place is ideal for all the momos lovers out there! Head straight over and you can thanks us later! 
Timings | 2 - 10 PM
Where | J-24, Near The Rear Exit Gate Of Wave Mall, Sector 18, Noida