Delhi
4 Modern Asian Dishes Like Crunchy Crab Sushi & Chicken Treasure Bowls We Tried @ Mr. Mamagoto
Mr. Mamagoto has always managed to top the list of our must-visit places for some delicious, mouth-watering Asian food. And now that these guys are out with a new menu, we set out on an expedition to explore the newbies on their menu and boy, were we satisfied! 
These guys have defo upped their game in terms of taste and plating! While we give full marks to their sophisticated plating, we also applaud the quantity of food per plate. Here are the 4 dishes we tried from their menu, check it out! 
1. Soft Shell Crab With Bonito Mayo Sushi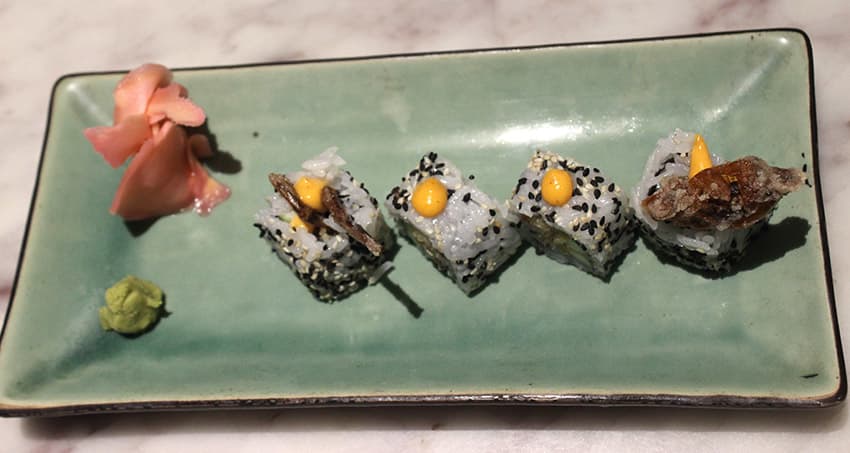 When we were finally able to take our eyes away from their pretty decor, we took our seats and were greeted with this delish Crab Sushi. With crunchy crab pieces sticking out of the sushis, we think it was pretty much a good start to our exploration! The crunch did not leave us till the last bite of the dish and we were quite happy with that. 
Price | Rs 599 (8 Pieces) 
2. UnbelievaBAO Chicken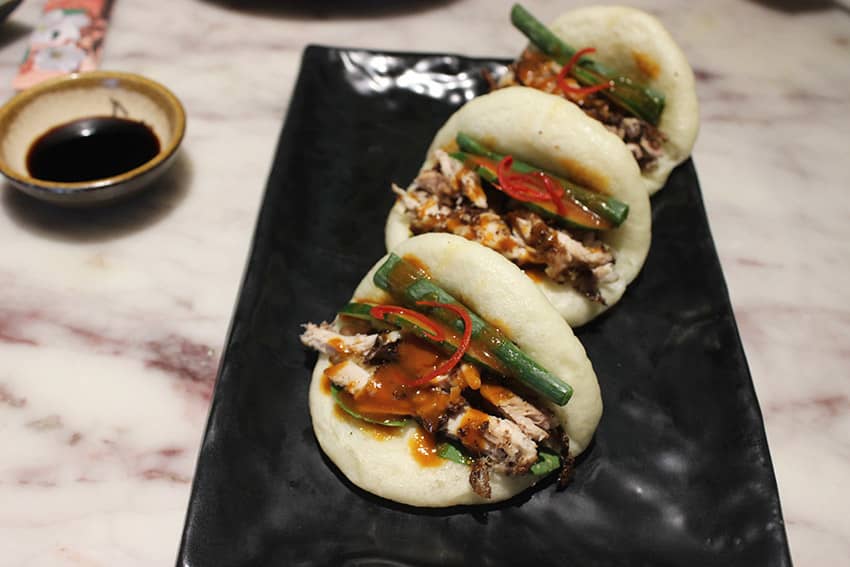 With crispy chicken stuffed inside a bread, the UnbelievaBAO Chicken was a gastronomic delight for sure! While we loved the cute presentation and softness of the bao, the chicken inside was pretty good too. With 3 pieces of bao on a dish, this one was more than generous.
Price | 599
3. Green Apple And Avocado Sushi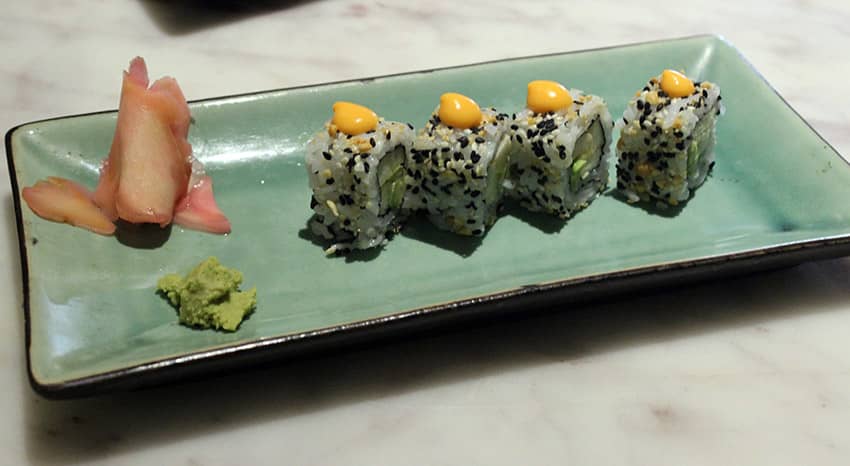 After a good crab fiesta, these cutesy l'il green apple sushi were an equally satisfying treat. The coolness and softness inside was a pleasant surprise after the crunchy outer layer. With a neat and sophisticated presentation, just looking at the dish was pure delight! This one is a must try for all the sushi lovers. 
Price | 599 (8 Pieces)
4. 8 Treasure Bowl Lamb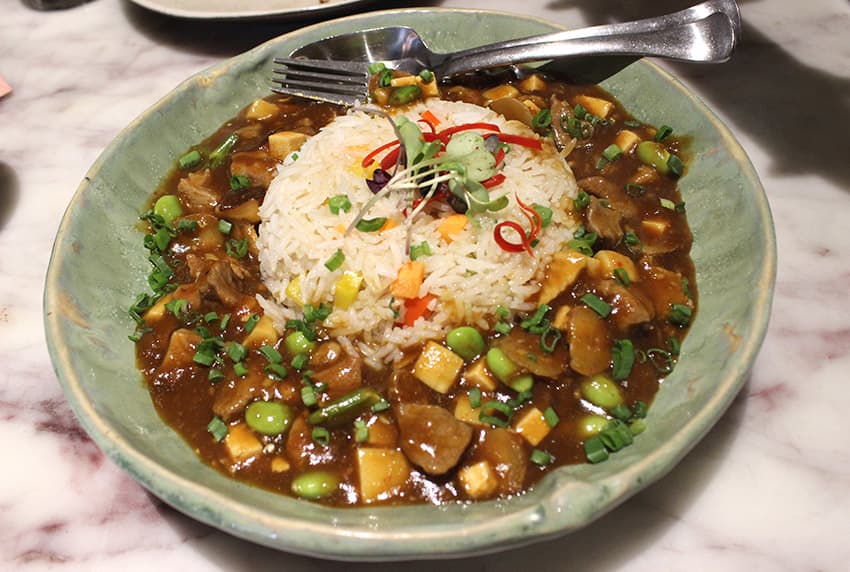 A treasure bowl it definitely was! The rice was perched at the centre as the star, surrounded by chicken, lamb and vegetables in garlic sauce *heart eyes*. One bite of this delicious dish and you'll know what treasure actually is. The explosion of flavours that you feel on your taste buds is just amazing! 
Price | Rs 699
We sure did have a treat trying out these 4 dishes here. And if you're into Asian food, then trust us, you don't really wanna miss out on any of the above dishes! Just pair your dish with a Lemon Zest Mint Lemonade or the boozy Queensway Central Gin and you're sorted! Sounds perfect, doesn't it?
Where | Mr. Mamagoto - DLF Cyber Hub, DLF Cyber City, Gurgaon
Timings | 12:00 Noon - 11:30 PM
Check Out Their FB Page | https://www.facebook.com/mrmamagoto/