Delhi
4 Classic Snacks Like Dahi Bhalle & Chole Bhature Starting @ Rs 60 To Devour In Chandni Chowk
Old Delhi is THE most iconic and talked about area of the city, hands down. And what we especially love about this place is that in about all of its narrow lanes, you can find almost every type of cuisine and countless dishes that one wouldn't even have heard of before. While every street has a story to tell here, it's the food of this place that has been conveying these tales for centuries now. Here's a list of some classics we found for you that you must surely try at this gastronomic haven!
1. Aloo Parantha @ Babu Ram Devi Dayal Paranthe Wale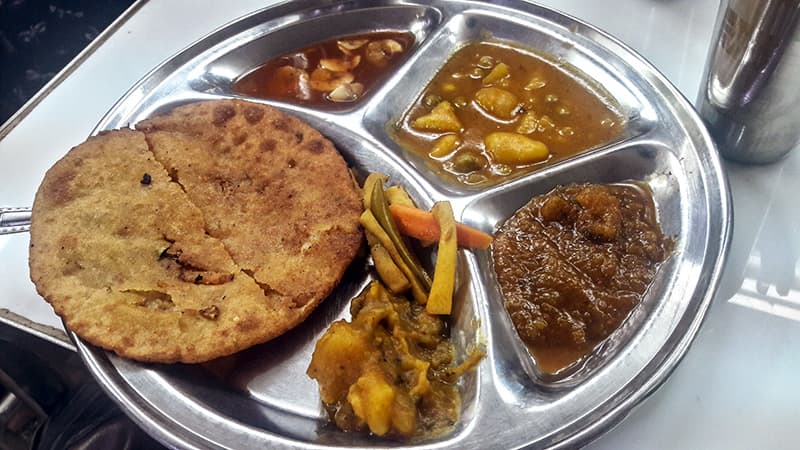 One of the oldest shops in the Paranthe Wali Gali, this place houses some of the most unusual combinations on their menu like Ghiya Parantha and Chini Parantha, as well. As soon as you enter the shop, you'll find a big picture of Ranbir Kapoor munching on their yummy Aloo Parantha and sabzi. This beloved and time-old snack is perfect to satisfy your hunger pangs while shopping here. Come here, pair their paranthas with some chai and viola - it'll be the perfect meal!
Price | 120 Onwards
2. Chole Bhature @ Tiwari Ji Corner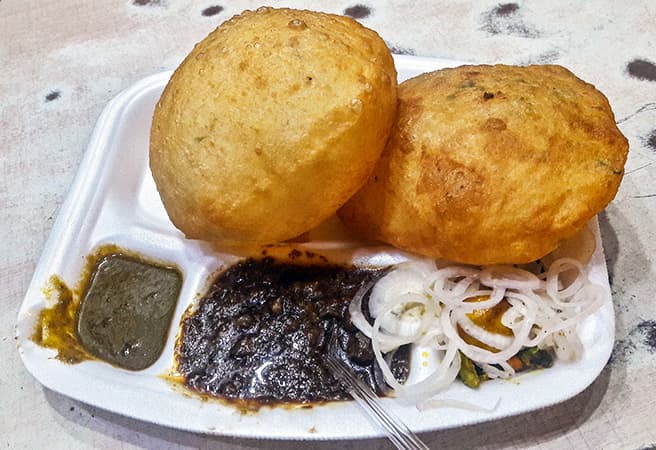 Now, this dish was pure love and we know you'll agree with us. It made for the perfect breakfast and also the best cheat meal. Served alongside some onions, achar and green chutney and offered at such an affordable price, this dish is definitely worth trying at this eatery tucked in Paranthe Wali Gali. They also offer Chawal Chole and Palak Paneer at surprisingly low prices. So, if you are looking for a wholesome meal that doesn't burn a hole in your pocket, this is the place for you!
Price | Rs 60 Onwards
3. Dahi Bhalle @ Kawarji's Raj Kumar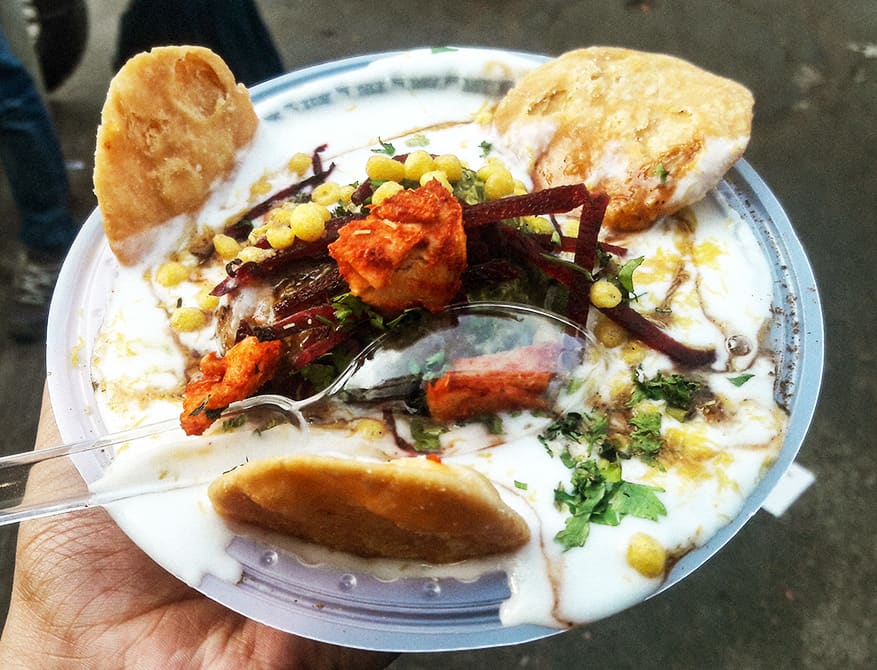 Yet again situated in Paranthe Wali Gali, this shop was one of the most crowded ones and surely for a good reason. Hygiene was properly taken care of here and the food was pretty amazing too. Everything from their chaat to samosa to kachori is worth trying but the Bhalle Papdi Chaat here is definitely a crowd favourite. Served with some beetroot and fresh coriander sprinkles on top of it, this dish is the perfect khatta-meetha combination to make you happy!
Price | Rs 65 Onwards
4. Japani Samosa @Manohar Japani Samosa Wala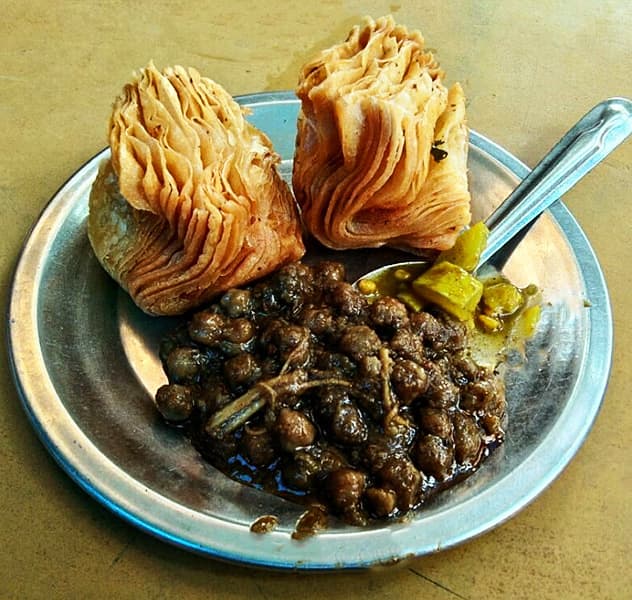 Samosas are the forever love of all Delhiites. Well, this one comes with a twist though, don't judge it by its name, because it's neither a samosa, nor is it Japanese in any way. With spicy aloo filling and served alongside chole and pickle, this unusual dish is definitely worth a shot. This shop also offers classic samosa and kachori but it was their Japani Samosa that caught our attention. Come and try this uniquely named item for yourselves!
Price | Rs 60
Chandni Chowk, also called 'the food capital of Delhi' has a lot to offer, so take out some time and let the grub available here tell you the amazing stories that the city has witnessed over the centuries!