Delhi
3 Types Of Trendy Backpacks, Sling Bags & Clutches Starting @ Rs 400 At Majnu Ka Tilla
Majnu Ka Tilla is a Tibetan colony in the middle of the national capital, which houses a culture so different and serene, it'll make you wanna explore the entire place. This place has so much to offer in every respect, be it clothes, accessories or even food, most of which is authentic Tibetan. Here, we found a whole lot of shops selling amazing bags, with a heckload of variety, which can be used for all purposes, be it college, office, travel or even school. Also, the one thing common about them all is that you can find slogans like "Free Tibet" on almost everything.
1. Sling Bags (Near Buddhist Temple)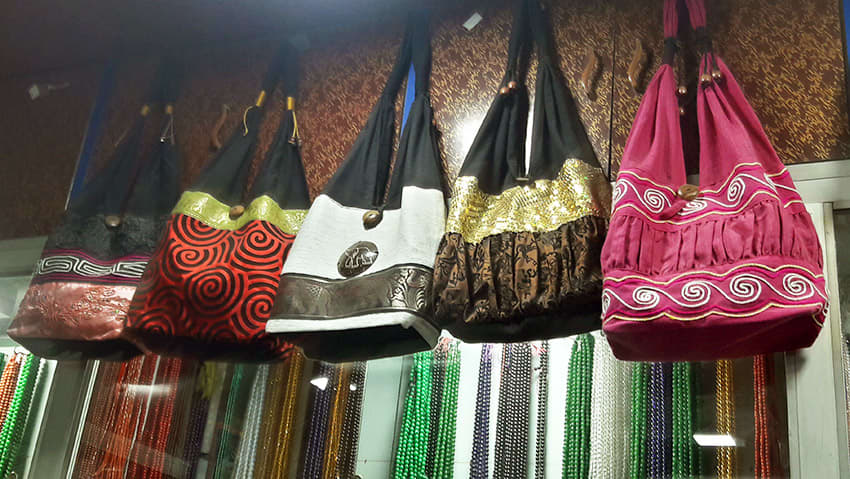 Now, everyone would agree that sling bags are a basic essential for everybody's wardrobes. They offer a lot of utility and you can pair them with almost all of your outfits. We found a lot of shops which stock a vast variety of sling bags, from the canvas ones to even the ones made out of jute. They house next to everything and if you're blessed with great bargaining skills, it's like the icing on the cake.
Price | Rs 400 Onwards
2. Backpacks (Opposite Ama Cafe)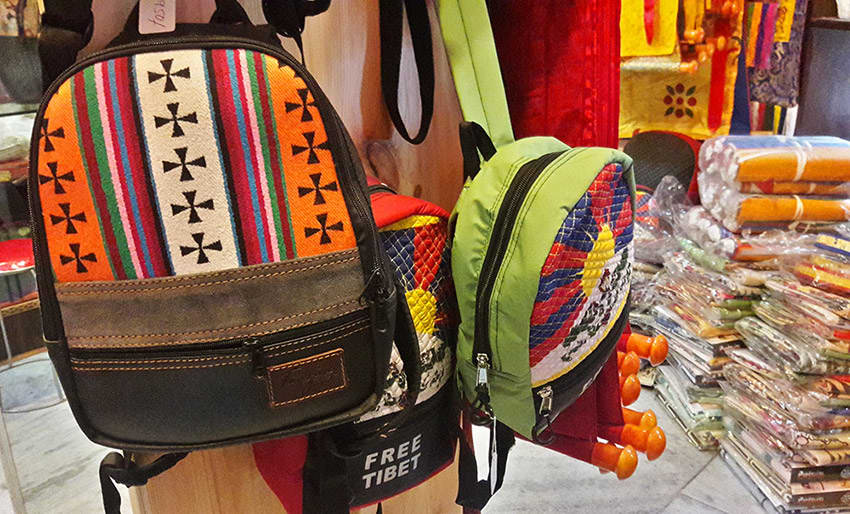 This place is also teeming with vendors selling backpacks in its tight lanes, offering crazy varieties of backpack, from the traditional ones to the latest designs which are suitable for boys, girls and even children. The attractive designs and wide varieties make this market the most preferred place to shop at, the next time you are looking for your travel buddy.
Price | Rs 700 Onwards
3. Clutches And Handbags (Near Buddhist Temple)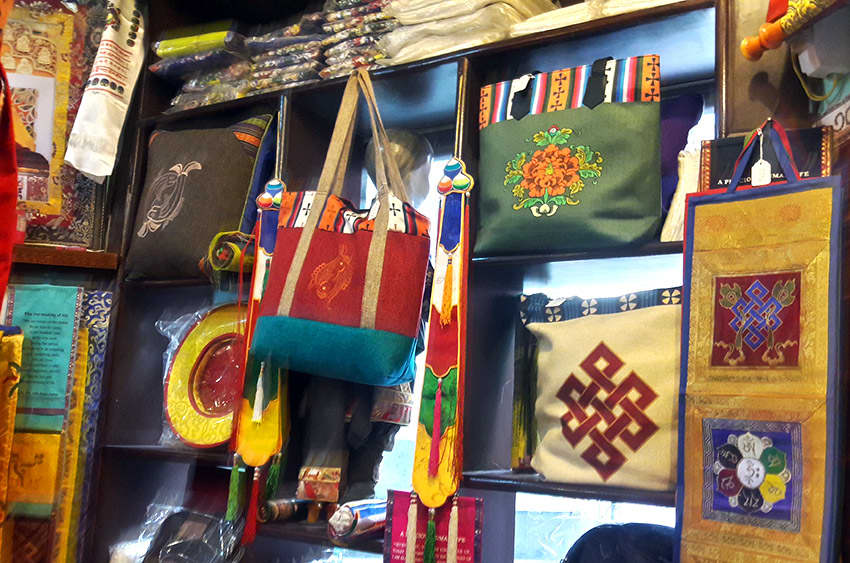 Apart from the slings and backpacks, there were some shops which also have clutches and handbags. The unusual and funky designs available here will certainly make you stand out from the crowd. So, if making a bold statement with your accessories interests you, then, this is the right place for you!
Price | Rs 400 Onwards
On a whole, the this market has an assortment of bags to choose from and the whole ambience is very interesting and exciting. The friendly shopkeepers and delicious street food that's available at every corner, combined with an array of shopping options at reasonable prices, make this market the perfect shoppers' destination. However, it only caters to the people interested in street fashion, so if you're one of them, this place is where you need to be!