Delhi
3 Things Like Juttis, Jewellery & Bags Starting At Rs 150 @ Kohlapur Road, Kamla Nagar
Kohlapur Road is one busy street in the middle of Kamla Nagar in North Campus. Here, you can find almost anything and everything, from jewellery to even home decor related trinkets. This is the place where you'd want to take your mother or wife when you want to make them happy. It's like a dreamland for women with all their shopping needs being fulfilled at the same place, and at surprisingly low prices. Here's a list of some of the best stuff we found there, check it out!
1. Gold Plated Jewellery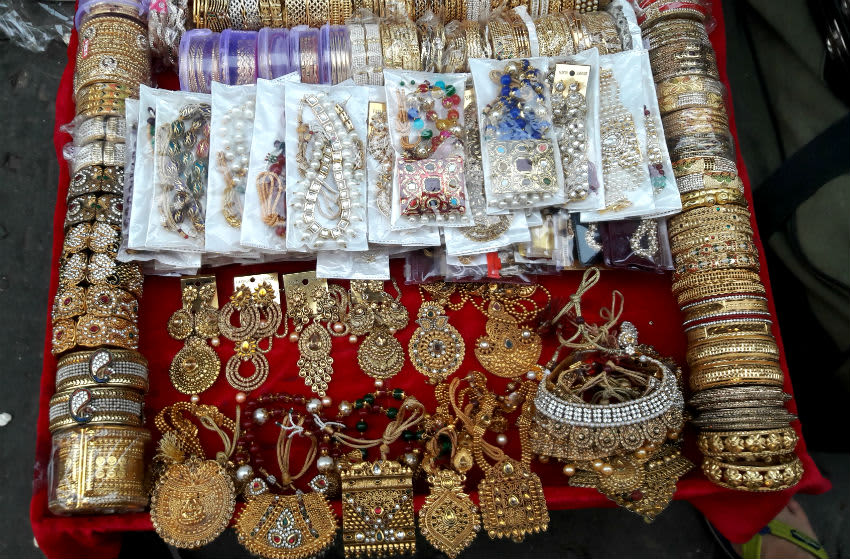 This lane is teeming with vendors that have some very new and quirky designs of what they call Gold Plated Jewellery, all of which can be paired mostly with ethnic wear only. Although the designs are impressive to look at but in order to find something worth buying, you'll have to put in a lot of effort and choose wisely from the plethora of options available here. They have chokers, necklaces as well as earrings and bangles.
Also, to add to your convenience, they even match up the different accessories and make you one whole set to go with your outfit and at a good bargain. So, the next time you're looking for some heavy jewellery to pair with your outfit, do pay these vendors a visit!
Prices | Rs 150 Onwards (Earrings) & Rs 200 Onwards (Necklaces)
2. Bags And Clutches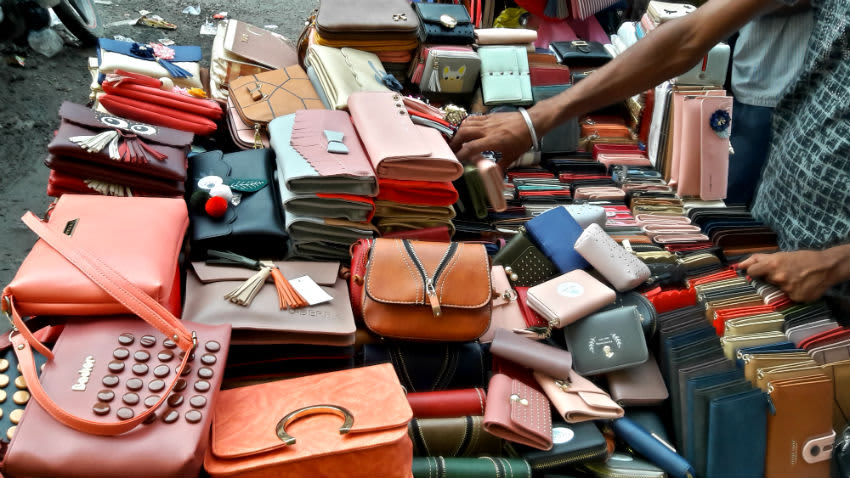 Here you'll find some of the most different yet simple, as well as, durable handbags and clutches. There's a lot of variety to choose from as they have everything from the shiny and shimmery ones, to the simple and sober ones which can be put to daily use. Here you'll find the most chic, fashionable and durable designs that'll last longer than your Bata slippers.
Again, picking out the ones that'll be perfect for you will be quite a task as there are quite a few vendors and lots and lots of designs, colours and sizes to choose from. On the whole, these are definitely worth checking out!
Prices | Rs 200 Onwards (Clutches) & Rs  350 Onwards (Sling Bags)
3. Kohlapuri Chappals And Juttis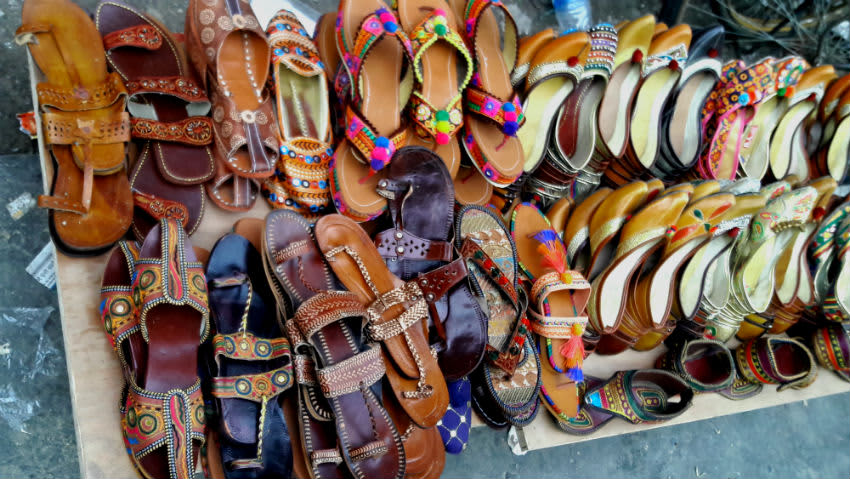 Wouldn't Kohlapur Road be boring if there weren't any Kohlapuris to lay your eyes on? Here are, again, a whole lot of street vendors, as well as, big stores housing loads of varieties of Kohlapuri chappals in some of the brightest and most refreshing colours. The best part being, that they'll go with all of your outfits, be it the ethnic ones or to add a touch of zing to your regular jeans and t-shirt look. The prices are astonishingly low and the quality is good, too. So, if you wanna have fun with colours as far as your footwear goes, this place sure deserves a visit!
Prices | Rs 150 Onwards (Chappals) & Rs 200 Onwards (Juttis)
Moreover, in addition to these small vendors, there are some shops here as well, like the Forever Shoes and Spencer Bags where you'll find quality stuff at good prices. So, when you're around, don't forget to check out these places. Happy hunting!