Delhi
3 Dishes Like Yummy Mutton Biryani & Chicken Curry To Sample @ Oberoi Biryani, Shankar Road
We visited a traditional Punjabi biryani corner at Shankar Road, called Oberoi Biryani, that's been famous among West Delhiites for several years now. This popular takeaway outlet located at the Old Rajinder Nagar side of the main road also has a small seating area beside it. Surprisingly, amidst all the hustle and bustle of the traffic, this eatery witnesses swarms of customers every day, especially during the late hours of the weekend. During our visit to the restaurant, we tried the best picks from the menu of this eatery, that is popular mostly for their non-vegetarian food. Here are the things we had, check them out!
1.  Mutton Biryani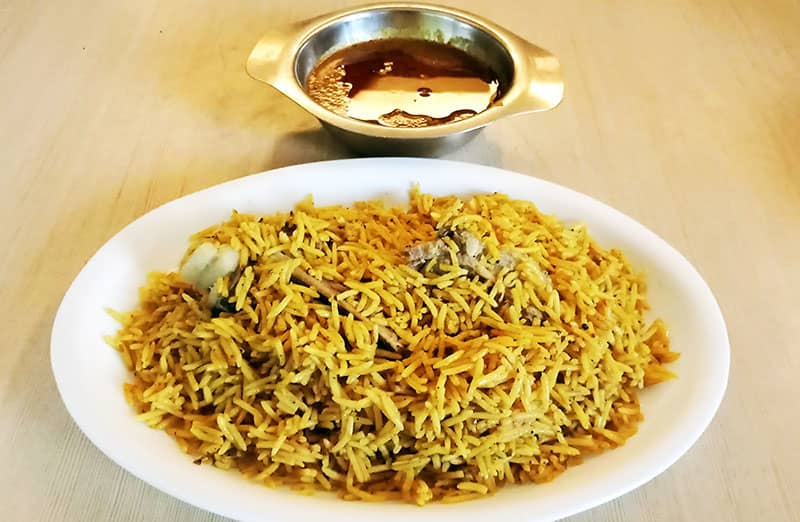 We were served this classic dish with a spicy gravy on the side. The presentation was appealing, and the biryani smelt amazing. The basmati rice were perfectly cooked and we particularly enjoyed the tender pieces of mutton loaded with spices. The gravy gave the entire dish an interesting flavour, and overall, we absolutely loved the style and taste of this scrumptious item. This is the place to be whenever biryani pangs come calling!
Price | Rs 170 (For Two Mutton Pieces)
2. Tawa Paneer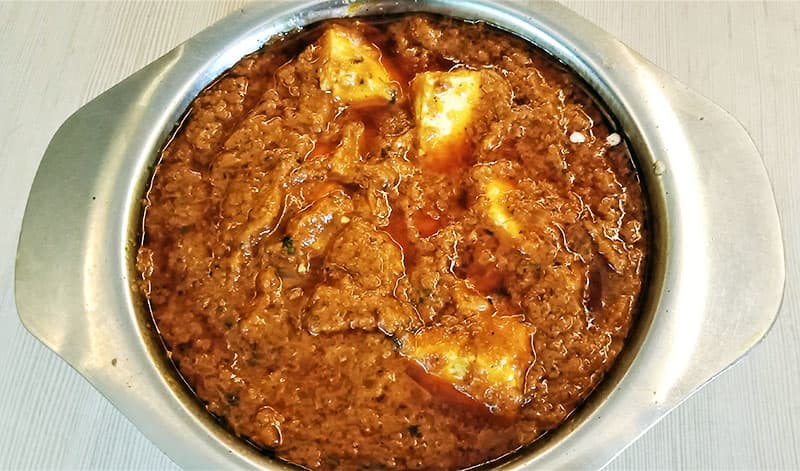 We decided to give one of their vegetarian dishes a try and ordered their Tawa Paneer with butter rotis. The cubes of paneer were soft and worked well with the crisp rotis, but we were disappointed with the excess oil in the masala gravy which, honestly, tasted a little overcooked. However, the dish was aptly spicy and is relatively the best option here for the vegetarians. You can give this a try here but do ask the chef to go easy on the grease!
Price | Rs 160 (Half Plate)
3. Chicken Curry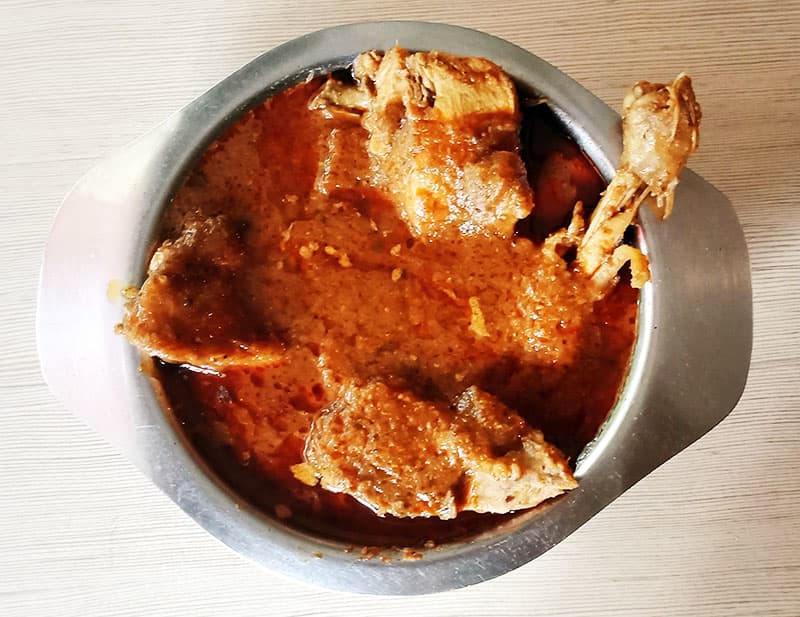 Loaded with spices and huge pieces of chicken, this rich curry tasted delicious with a light roti that we chose to combine it with. The chicken was tender, the gravy was aptly dense and the spices beautifully enhanced the flavour of the dish. The quantity was quite impressive, and the curry had a very homemade touch to it, thanks to its authentic masalas. One of the best dishes at the restaurant, we surely give this item a big thumbs up. Y'all should surely give this wonderful dish a try!
Price | Rs 160 (Half Plate)
The ambience of this place is of a typical family restaurant, but don't expect too much in terms of service from this eatery. Because of the restaurant's location, it'll be hard to find a parking spot, especially during rush hours. So, we suggest that the best time to visit is during the afternoon. Though it certainly isn't the best place for vegetarians, all you meat lovers can surely hop over to this takeaway-cum-restaurant to enjoy their delectable non-veg dishes!
Where | Oberoi Biryani - 1/123, Shankar Road, Old Rajinder Nagar
Timings | 12 - 4 PM & 9 - 11PM
Call Them | +91 11 6688 9941