Delhi
25 Charming Places To Visit In Delhi That You've Gotta Visit At Least Once!
Hello, dear readers! We have all been guilty at some point in our lives, for Googling places to visit in the city. And most often it's a repeat of all the monuments that we already know about! So, we decided to take it upon ourselves to make a comprehensive list of places from shopping to parks and even places of entertainment that deserve to be on your to-visit list in the city. Here are 25 such places, let's dive right in!
1. National Crafts Museum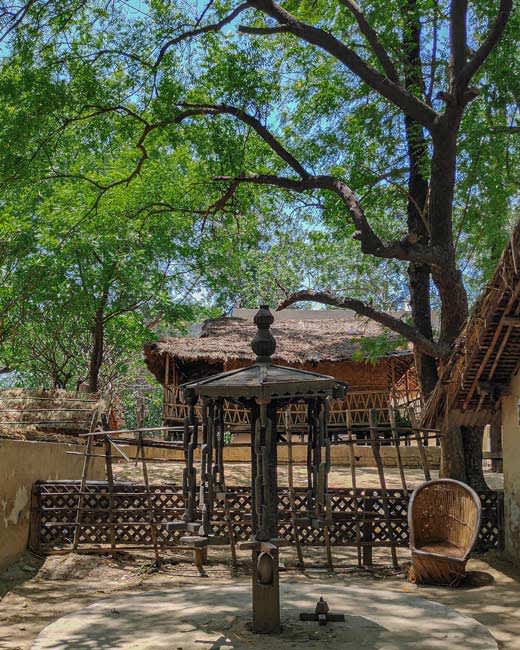 Picture Credits: bhaveshkamboj
Not only are there handicrafts that represent the diverse states of India, but even the structures housing these exhibits are just as marvellous, depicting the typical architectural style of the region. From the sandstone havelis of Rajasthan to pagoda-like wooden structures of the North-Eastern states, India in all its glory and culture is laid bare for all to enjoy. It truly defines the diversity of the country by way of crafts!
Where | National Crafts Museum & Hastkala Academy - Bhairon Marg, Pragati Maidan
Timings | 9:30 AM - 6 PM
Entry | Rs 20 Onwards
Here's Their Website | http://nationalcraftsmuseum.nic.in/ 
2. Mehrauli Archaeological Park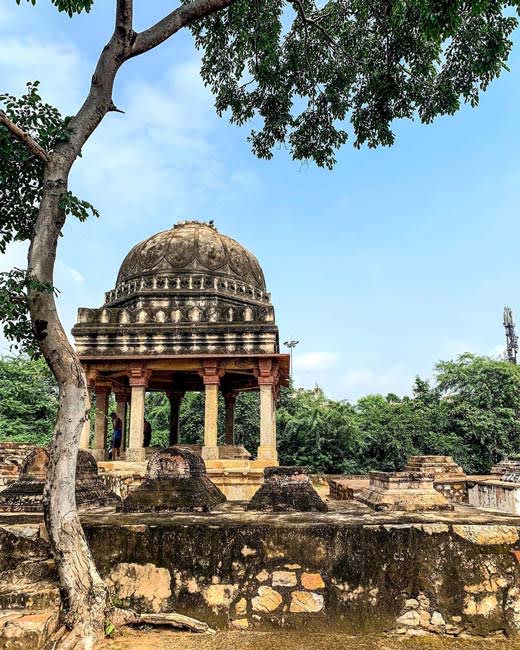 Picture Credits: delhihistory
Mehrauli Archaeological Park is a veritable treasure trove of heritage. The magic of its history, beautiful structures, intricate architecture and lush, green landscapes will leave you spellbound and are sure to calm your senses as soon as you enter this place. It's the perfect spot to contemplate and get that inner peace back! So, make sure to check this one off your list!
Where | Mehrauli Archaeological Park - Anuvrat Marg Opposite Qutub Minar Metro Station, Mehrauli
3. Chandni Chowk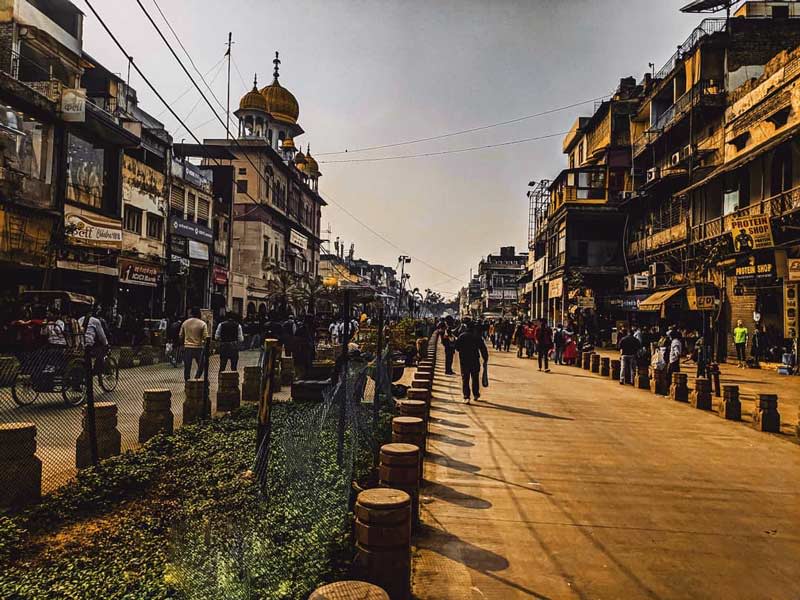 Picture Credits: anurag14
Lehengas probably should be prefixed with Chandni Chowk. But that's not all that you will find here. The buzzing lanes are filled with vendors serving absolutely lip-smacking treats, dry fruits and shops where you can pick up the prettiest apparel. Did we mention the prevailing old-world charm? Yep, and it's totally aesthetic!
Where | Chandni Chowk 
4. Lodhi Art District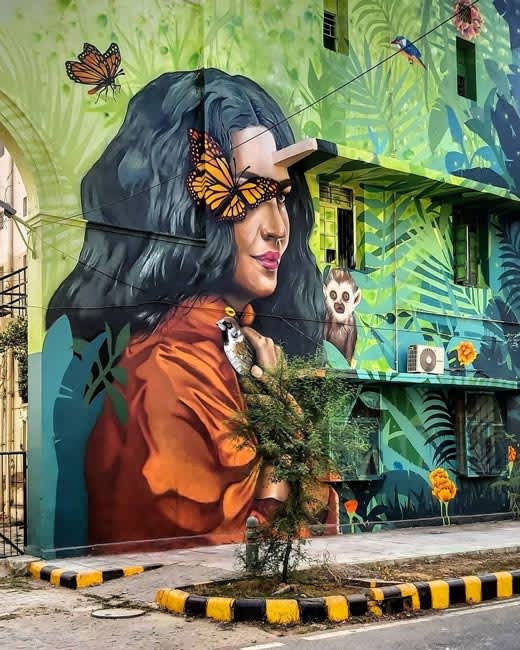 Picture Credits: kaustuv09
Just as the name suggests, the walls on this street have been gorgeously painted with each wall, depicting a story told by the artist. To make the most out of this area, you must ride around on a Yulu bike that can be rented from the nearest metro station of Jor Bagh. So, go on and click those mind-blowing pics once you're done gazing at it.
Where | Lodhi Art District - 261, Block, 15, Block 15, Lodi Colony
5. Sunder Nursery
Picture Credits: chotichotibhooook
Designed by landscape architect Lt. M Shaheer, this nursery-turned-garden has a 550 metres ornamental central vista starting from the entrance zone of Humayun's Tomb. Apart from the vast sprawling lush greenery here, there is a pond, numerous fountains and a tomb by the name of Sunder Mahal. Did you know that it's spread over 90 acres and the Sunder Nursery houses 300 unique tree species? Yep, this is one of the best places in the city where one can go for a picnic with family and friends.
Where | Sunder Nursery - Near Humayun's Tomb, Hazrat Nizamuddin
Timings | 7 AM - 7 PM
6. Museum Of Illusions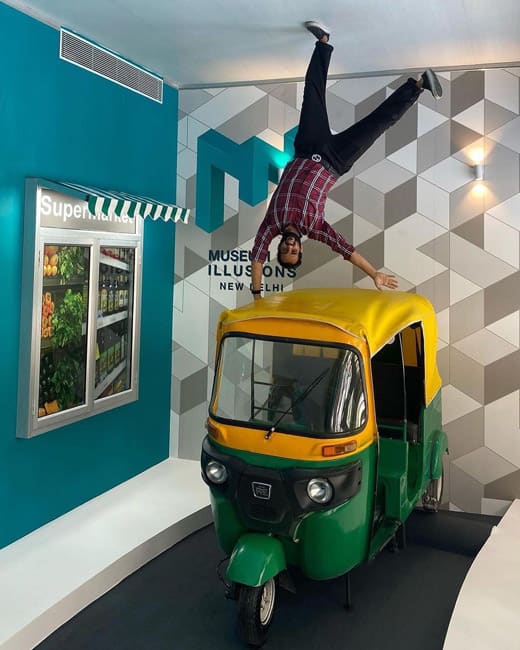 Picture Credits: sanchitmalhotra95
Museum‌ ‌of‌ ‌Illusions‌ ‌was‌ ‌inaugurated‌ ‌recently in‌ ‌CP ‌with‌ ‌the‌ ‌promise‌ ‌of‌ ‌mind-boggling‌ ‌tricks‌ ‌and‌ ‌illusions,‌ ‌with‌ ‌50‌ ‌different‌ ‌exhibits.‌ ‌Based‌ ‌on‌ ‌the‌ ‌principles‌ ‌of‌ ‌Maths,‌ ‌Science‌ ‌and‌ ‌Psychology,‌ ‌the‌ ‌interactive‌ ‌&‌ ‌immersive‌ ‌exhibitions‌ ‌make‌ ‌it‌ ‌a‌ ‌fun-filled‌ ‌experience.‌ ‌But‌ ‌that's‌ ‌not‌ ‌all,‌ ‌visitors‌ ‌are‌ ‌then‌ ‌prompted‌ ‌to‌ ‌learn‌ ‌about‌ ‌these‌ ‌tricks,‌ ‌getting‌ ‌a‌ ‌glimpse‌ ‌into‌ ‌how‌ ‌the‌ ‌brain‌ ‌can‌ ‌be‌ ‌fooled‌ ‌to‌ ‌believe‌ ‌certain‌ scenarios. So, go and check it out!
Where | Museum Of Illusions - A 30-33, 1st Floor, A Block, Inner Circle, CP
Entry | Monday - Friday: Rs 650 (Adults) & Rs 520 (Children Of 3 years+) Saturday - Sunday : Adults Rs 690 ; Children (3+) Rs 550
7. Champa Gali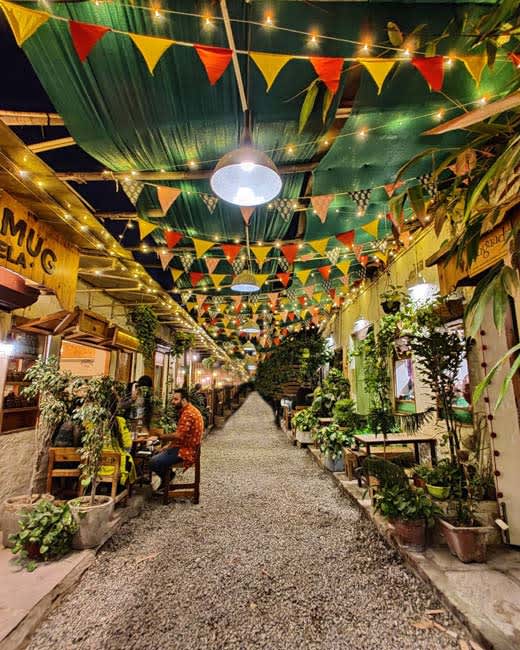 Picture Credits: bruises_and_maps
Champa Gali is THE place to be if you love quaint settings, pretty walls and good food. They have a number of small cafes like Blue Tokai Coffee Roasters, Jugmug Thela and 
Social Street Cafe, where one can sip on hot coffee and pig out on cheesy pizzas. While you're at it, don't forget to pose for that perfect Insta-worthy picture in front of the gorgeous graffiti wall! 
Where | Champa Gali - Khasra 258, Lane, Number 3, Westend Marg, Behind Kuldeep House, Saidulajab, Saket
8. Dilli Haat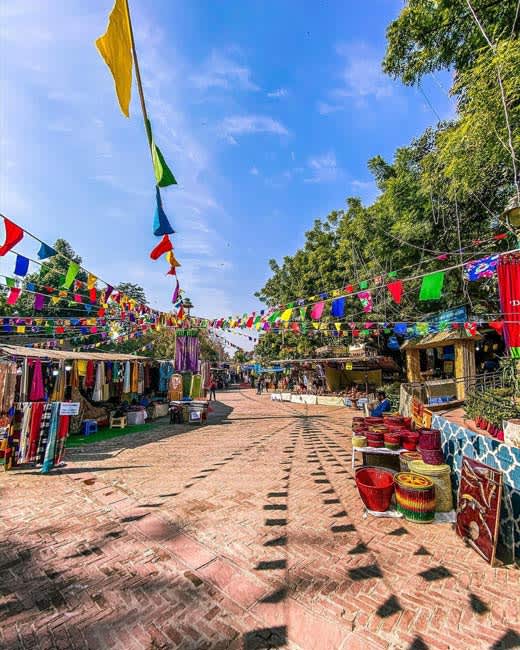 Picture Credits: visualremains
Head to this place for a walking tour of Indian arts & handicrafts from different states of India. This sprawling complex boasts of magnificent ethnic pieces, from handloom to jewellery and numerous state representative food outlets where you can eat your fill. You might even stumble upon awesome cultural events at the venue! It truly feels like a mela all year round!
Where | Dilli Haat - INA Market, Kidwai Nagar West, Kidwai Nagar
Entry | Rs 30 (Adults) 
9. Lodhi Gardens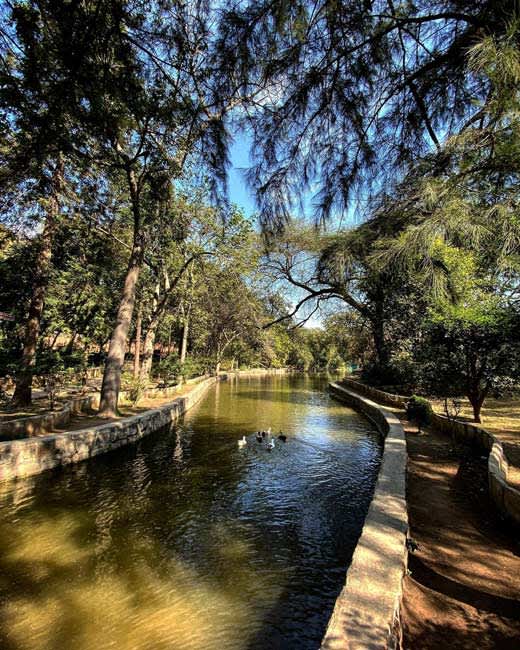 Picture Credits: visualremains
Currently, a popular spot for picnics, Lodhi Gardens is known for displaying the architectural beauties created by the Lodis, who ruled India in the 15th century. Located between Khan Market & Safdarjung's Tomb, this one's a fave for morning walkers, kids and even students! Due to the lush greenery surrounding the area, it makes it a perfect choice where you can hang out with your buddies on a pleasant day.
Where | Lodhi Gardens - Lodhi Road, Lodhi Gardens, Lodhi Estate
Entry | Free
10. DLF Cyber Hub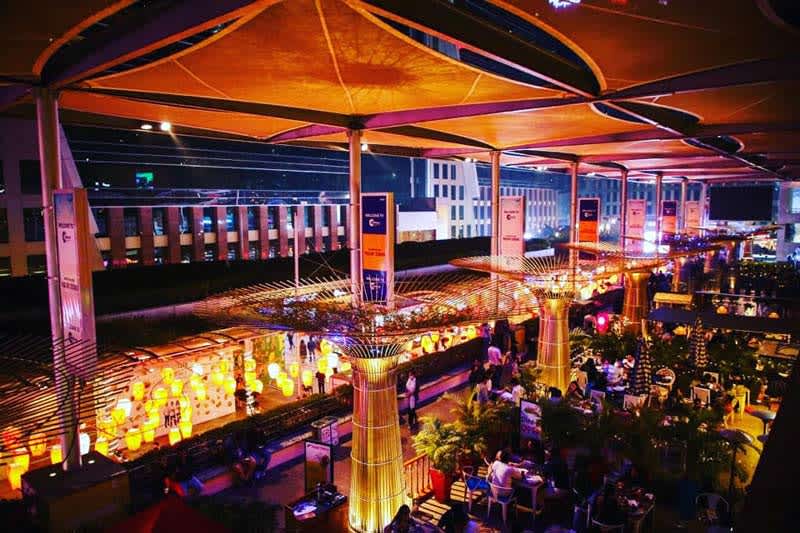 DLF Cyber Hub is an office hub, with a tall glass building scattered around the area. But the reason why we love this place for the sprawling food court. Surrounded by offices on all sides, they have well-known restaurants like The Wine Company, Mr. Mamagoto, IHop, Imperfecto and the list basically goes on. So, you must drop by to check this place out even if you don't have an office in the location.
Where | DLF Cyber Hub - Basement Street Number 1 BMS Office, DLF Phase II, Gurugram
Timings | 11 AM - 10:30 PM
11. Waste To Wonder Park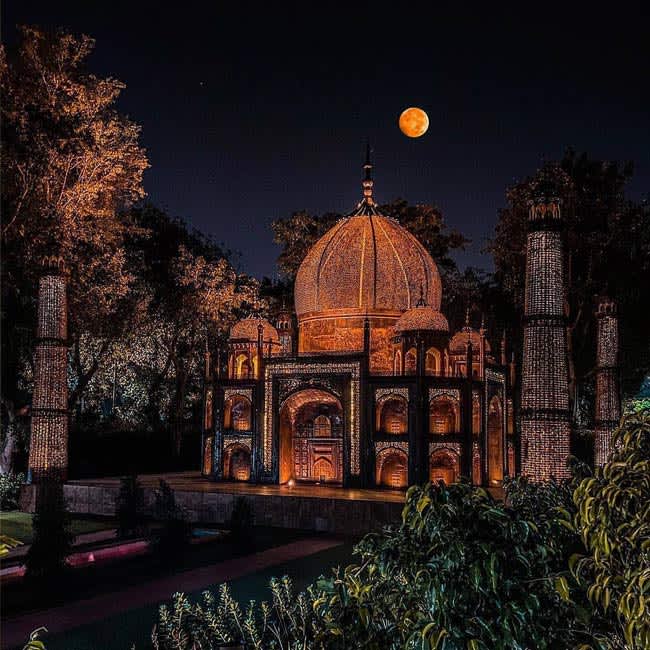 Picture Credits: yasshpics
A proud addition to the list of places in the city to visit, this has to be one of the places that you MUST check out. The park pays an ode to all the 7 wonders of the world, with life-size replicas built out of waste material. From the mesmerising beauty of the Eiffel Tower to the majestic Taj Mahal, you will find it all over here. If you do plan to visit this one, make sure to stay when it gets dark, as it becomes even more spectacular, once it is lit up!
Where | Waste To Wonder Park - Near Nizamuddin MS, Sarai Kale Khan
Timings | 11 AM - 11 PM
Entry | Rs 50 (For Adults) & Rs 25 (For Kids Aged Between 3-12 Years)
12. DLF Emporio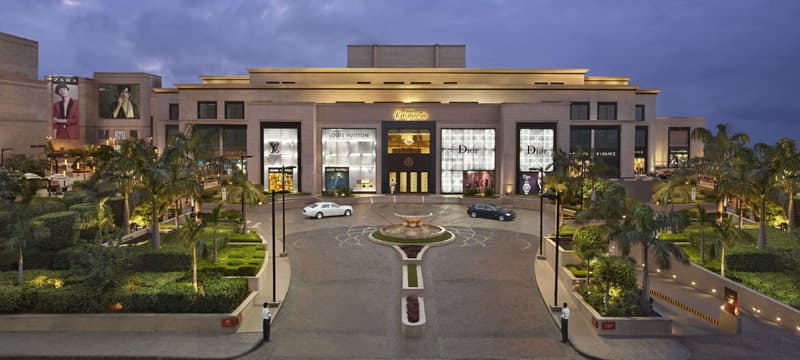 DLF Emporio is one of the most exclusive malls in the city, boasting of all the luxurious brands. From Gucci to Armani and more, this mall defines the term opulence with the labels that make up our sweet dreams. You must check it out, even if you don't plan to buy anything from here, 'cause why lose out on this niche experience?  
Where | DLF Emporio - 4, Nelson Mandela Marg, Vasant Kunj II
Timings | 11 AM - 8 PM
13. National Rail Museum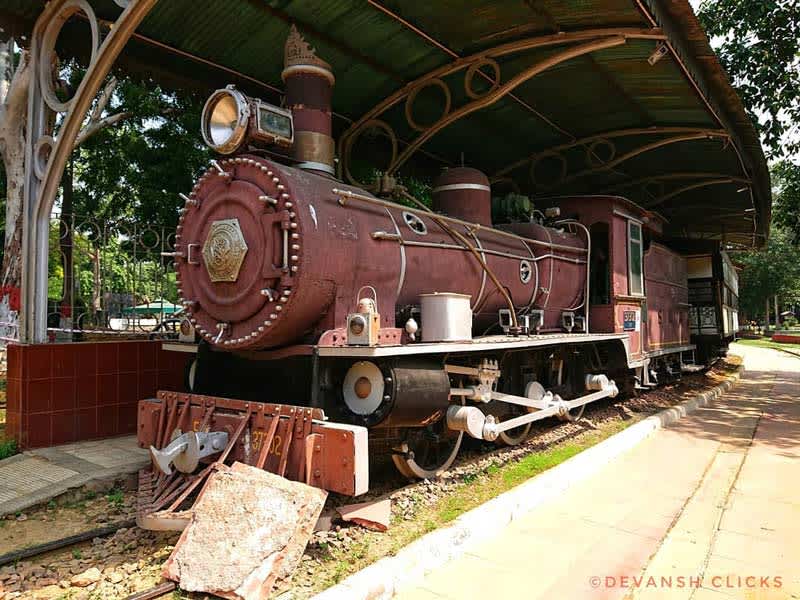 Picture Credits: saidevanshm
This probably needs absolutely no introductions to us, Delhiites. As children, we have probably been to this museum at least once on a school picnic. The museum showcases the evolving designs and technology of trains during the decades gone by. But the highlight of the museum will always be the toy train ride! So, make sure you drop by with your bestie and live your childhood once again.
Where | National Rail Museum - Shanti Path, Chanakyapuri
Timings | +91 11 2688 1826
Entry | Rs 20
14. Dhan Mill Compound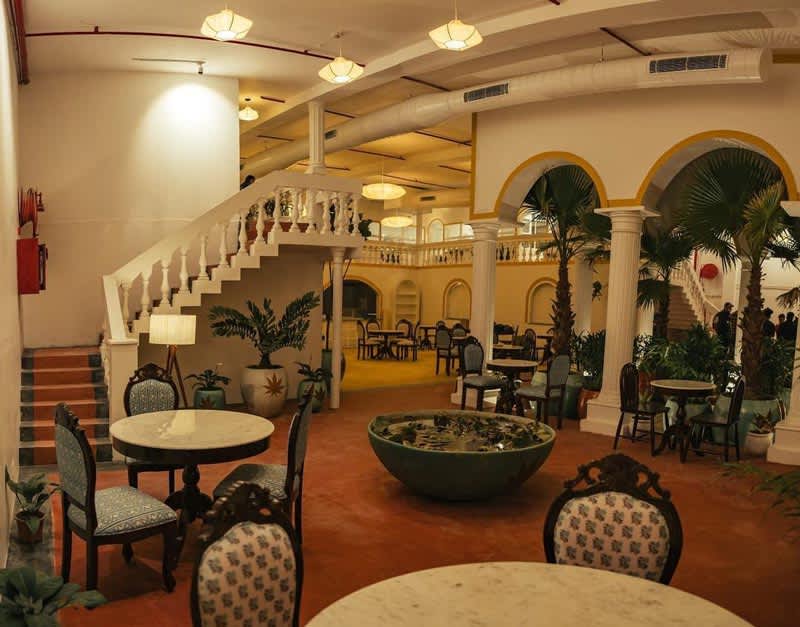 Picture Credits: colocalchocolates
Dhan Mill Compound is what one can define as the perfect blend of a foodie and shopper's paradise. From labels like Nicobar, where you can pick up the snazziest leather bags to eateries like Colocal and Silly Souls Cafe, where you will find toothsome dishes, this place has something for everyone. So, once you're done shopping, you have to make sure that you stop for a quick bite. Ain't this the best of both worlds?
Where | Dhan Mill Compound - 287, 288, 100 Feet Rd, Chhatarpur Hills, Pocket D, Dr Ambedkar Colony, Chhatarpur
Call Them | +91 8287 158 882
15. Amar Colony Furniture Market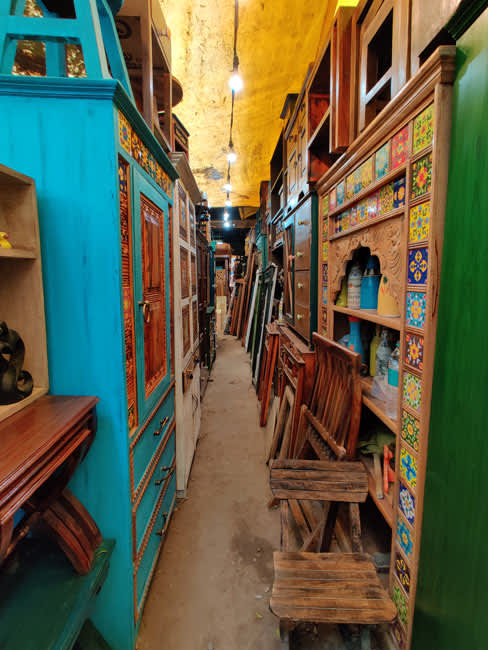 This furniture market in South Delhi is where you will definitely find some great pieces that you can take home. From rustic rocking chairs to antique cabinets, they have it all over here. Get ready to haggle and put your bargaining skills to the test and you can snag some really cool antique finds from this furniture market.
Where | Amar Colony Furniture Market - Amar Colony, Lajpat Nagar IV
16. Hauz Rani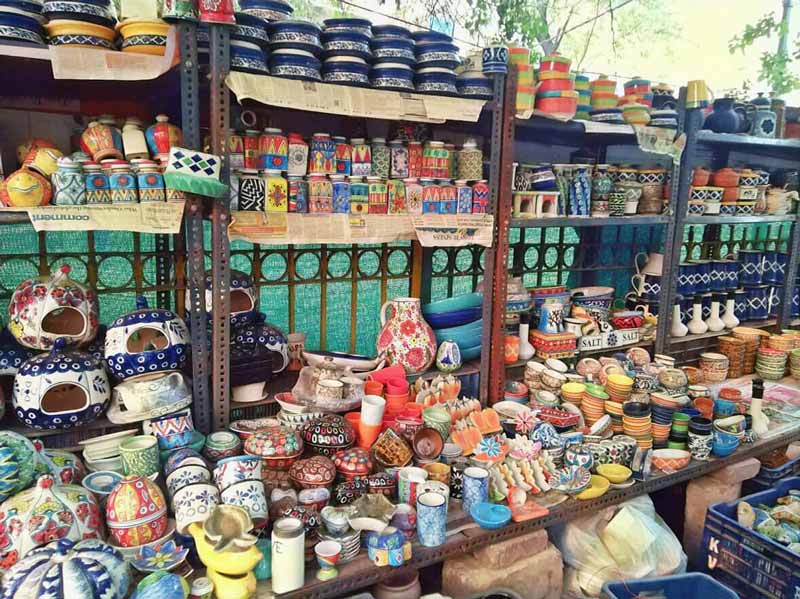 Picture Credits: jyotiiipawar
Also known as the pottery market, this is located in South Delhi's Malviya Nagar. When you're here you must pick up gorgeous painted mugs, aww-dorable soap dispensers, diyas and earthen lampshades, totally worth buying. You must make it a point to visit this market during the Diwali season, as you will also find gorgeously painted Laxmi-Ganesh idols here.
Where | Hauz Rani - Malviya Nagar
17. Sarojini Nagar Market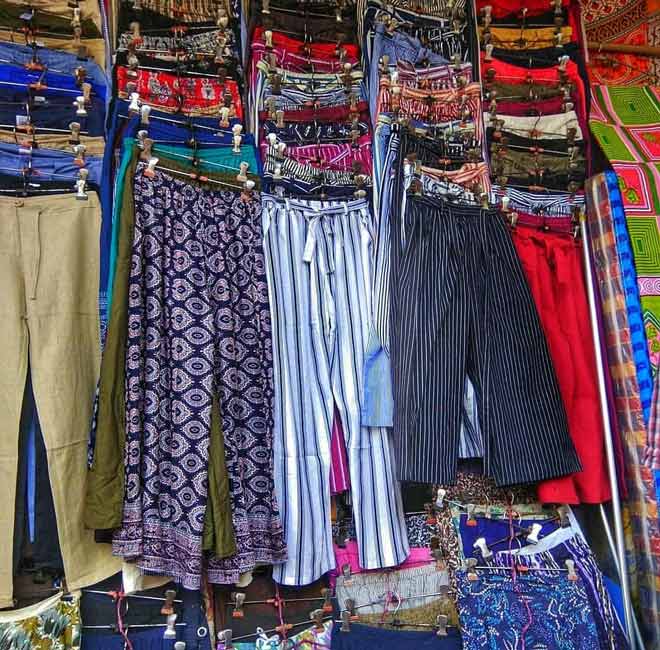 Picture Credits: campusbloggers
Sarojini Nagar Market is what street-shoppers call heaven. When you're here, you'll be able to chance on the prettiest clothes and jewellery pieces, which are available at throw-away prices. And once you're done walking around the sprawling market, make sure to make a pitstop for some quick street-food like ram ladoos, golgappes, pakore and TONS more.
Where | Sarojini Nagar Market - Sarojini Nagar
18. India Gate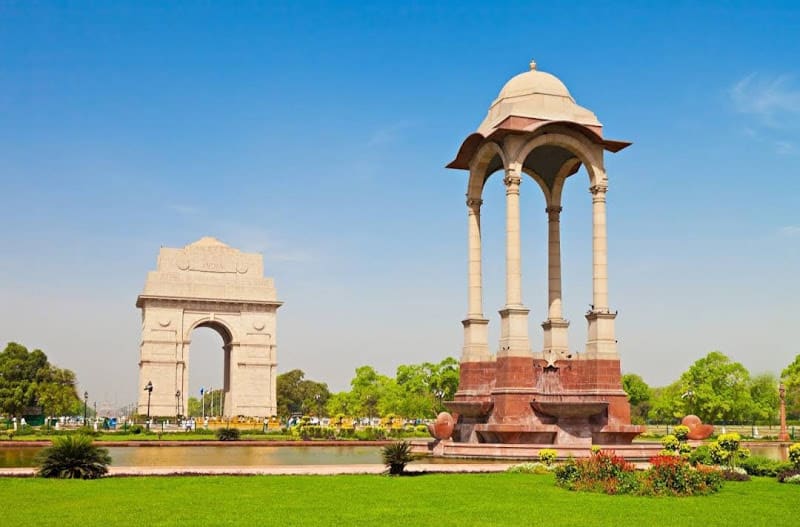 Picture Credits: A sai Ram Reddy
Standing tall at 42 meters at one end of Rajpath, is this symbol of pride & bravery. One look at the archway would fill your heart with patriotism. Also, the All India War Memorial, which is right next to India Gate, is a prestigious monument to pay respect to all those martyred soldiers who sacrificed their lives for the nation. Did you know this war memorial was built to commemorate the soldiers of the British Indian Army who laid their lives during World War I? 
Where | India Gate - Rajpath Marg
19. Garden Of Five Senses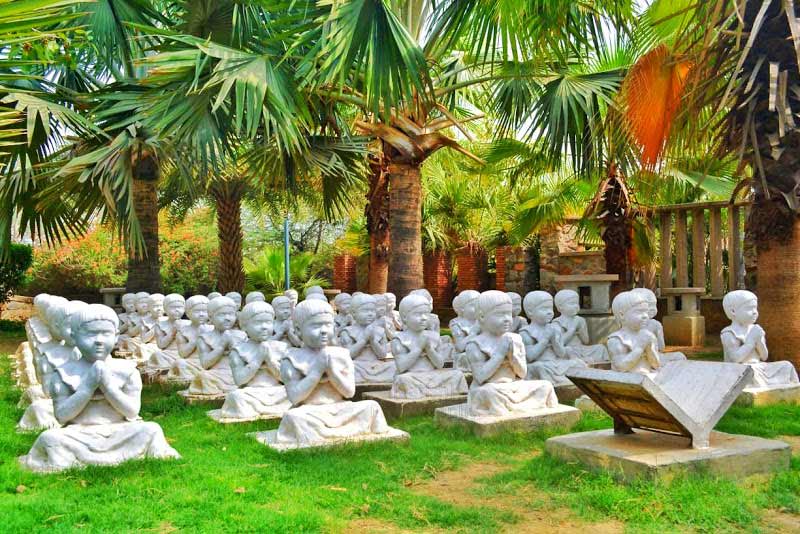 Picture Credits: Satish Kumar
This garden is one of the largest ones in the city, spread over 20 acres of Aravalli outcrops which have been beautifully & painstakingly landscaped. It showcases meandering walkways with lotus pools & miniature ponds tucked away in cosy corners, with a number of seating areas in the garden as well. All this makes for a pleasurable experience with ample shade & wonderful views! 
Where | Garden Of Five Senses - Westend Marg, Saidulajab, Saiyad ul Ajaib, Saket
Timings | 9 AM - 5:30 PM
20. Khan Market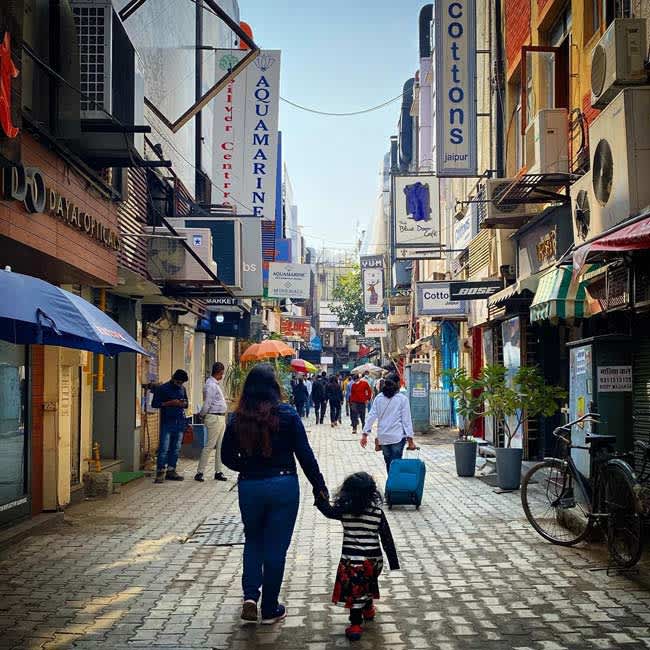 Picture Credits: myhomeiskhan
Khan Market is undoubtedly an upscale market that is home to a number of designer labels like Ritu Kumar and stores like OGAAN. Apart from high-end brands, you will also find several vendors with street-style clothes that are available for a bargain price, making something available for everyone. Plus, there are numerous restaurants like The Big Chill Cafe, The Blue Door Cafe, Anglow and LOADS more where you can stop for a hearty meal.
Where | Khan Market - Khan Market, Rabindra Nagar
21. Janpath Market
Picture Credits: shahana_ali10
If you love shopping for vibrant clothes and snazzy jewellery for affordable prices, then Janpath Market is the place to be. Here, you will find a number of street-side vendors selling everything from clothes to footwear and accessories like bags and jewellery. But the best part about this place is that you can pick them all up without digging major holes in your pockets.
Where | Janpath Market - Janpath Road
22. Paharganj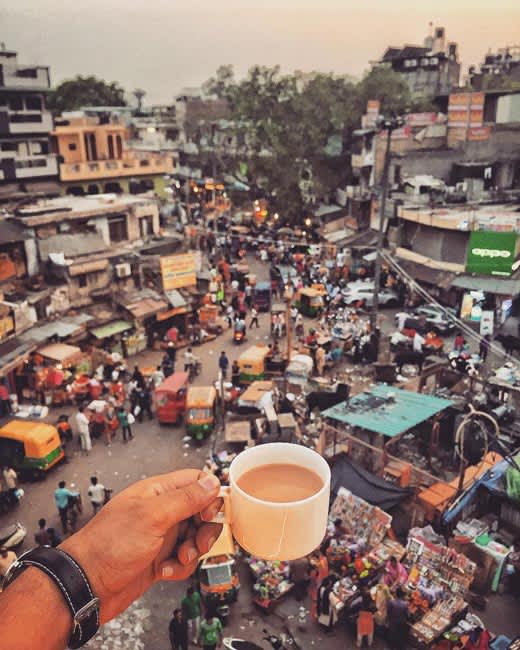 Picture Credits: itssomendra
Paharganj is located in old Delhi and is known for selling goods at wholesale prices. This means the same things that you'd find near your house for a hefty price tag, might just be available here at a pretty low cost. Plus, there are a number of affordable eateries that are also totally worth checking out, it's indeed a gem of the city!
Where | Paharganj
23. Swaminarayan Akshardham Temple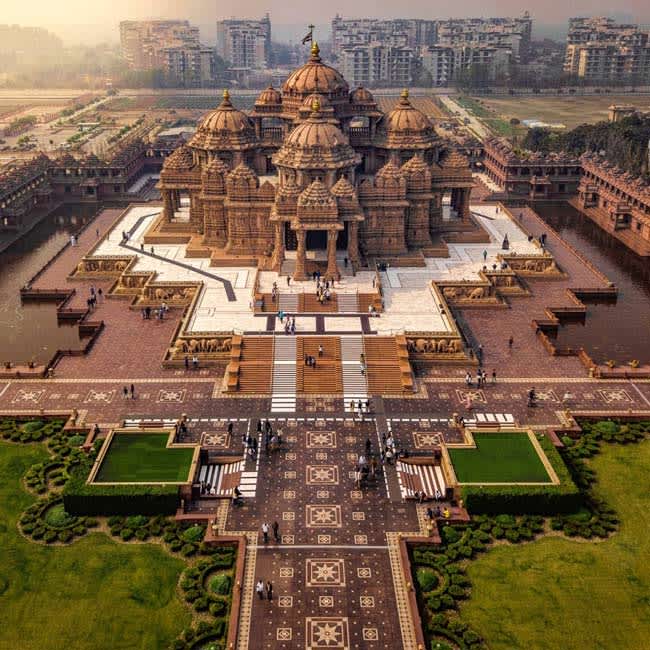 Picture Credits: wheresmonti
The next place on this list is touted to be the world's largest comprehensive Hindu Temple by the Guinness World Records. Swaminarayan Akshardham promises an unforgettable experience with its grandeur & display of ancient Indian art, architecture & spiritual teachings with its interactive IMAX experience, boat ride, water show and so much more. From the marvellous structure to a peaceful lush green garden, it has it all!
Where | Swaminarayan Akshardham Temple - Noida Mor, Pandav Nagar
Call Them | +91 11 4344 2344
Here's Their Website | https://akshardham.com/ 
24. Snow World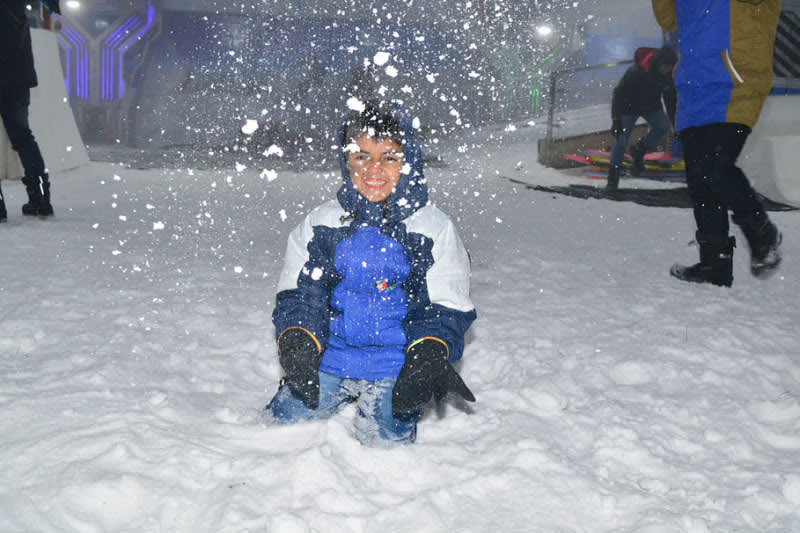 Do you wish to experience snow without leaving the city limits? Well, then this is definitely something that you've gotta visit. You can get into a snow fight with your buddies, build a snowman or go skiing at what's touted to be Delhi's largest snow park. So, when you're feeling too hot during the punishing summer season in the city, y'all know where to drop by!
Where | Snow World -  L05 & L06, DLF Mall of India, Sector 18, Noida
25. Nizamuddin Dargah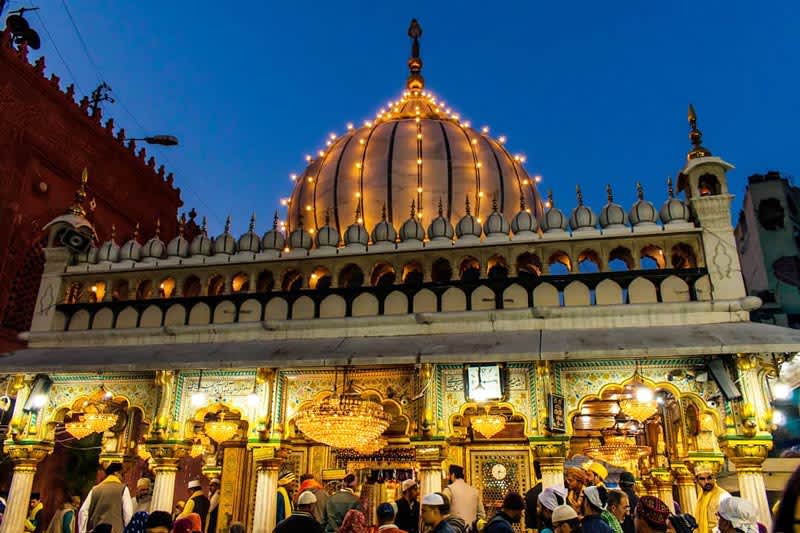 Picture Credits: incredible_zaifi
This dargah belongs to one of the most famous Sufi saints, Nizamuddin Auliya. While walking deeper inside the basti, the bursting aroma of sandalwood agarbattis mingle with the smell of the city and the open courtyard of the Dargah is gradually filled with devotees. Did you know they hold Sufi nights every Thursday, where one can listen to soulful Sufi music? Yep, it is indeed a mystical blend of devotion and music. 
Where | Nizamuddin Dargah - Baoli Gate Rd, Nizamuddin, Nizamuddin West Slum, Nizamuddin West
Now that we've completed our list of places, all you've gotta do is start ticking them off!