Delhi
20 Reasons That Make Delhi The Best City In The World
The capital city of incredible India, Delhi gives you an insight into the rest of the country with its edges brimming with a multitude of cultures from across the subcontinent. Anyone who has spent enough time in the city shares a love-hate relationship with it but there's no denying that Delhi has too many charms to steal the show and those quirks make it one of the best cities in the world. Read on and take pride!
1. The Mark Of Centuries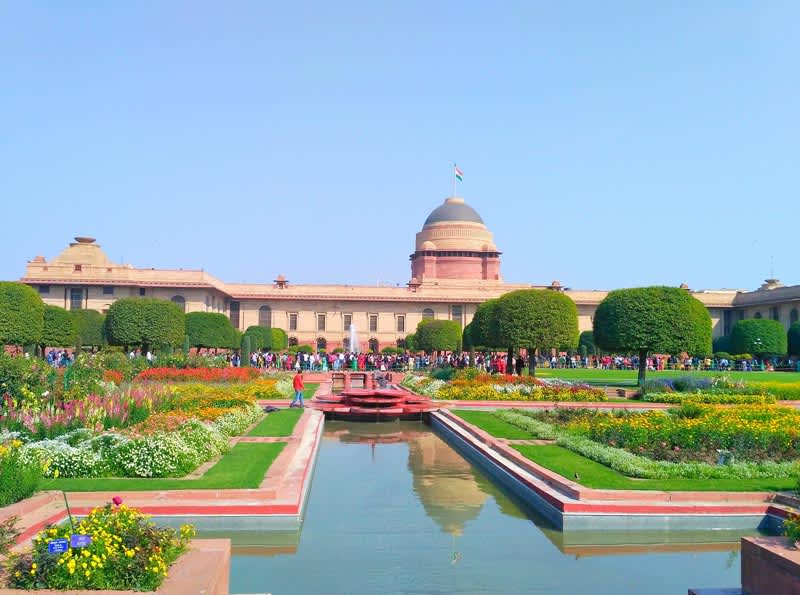 The rich cultural history of Delhi is reflected in its majestic architecture. Over the decades, Delhi has been Indraprastha, Tughlaqabad, Shahjahanabad, Lutyens Delhi and so forth, and you can trace the city's transformation all around. Delhi has no dearth of heritage sites, from the best of imperial British structures to archaic minars, forts, baolis, mosques, and temples, the city is an explorer's delight!
2. Wide Horizontal Expanse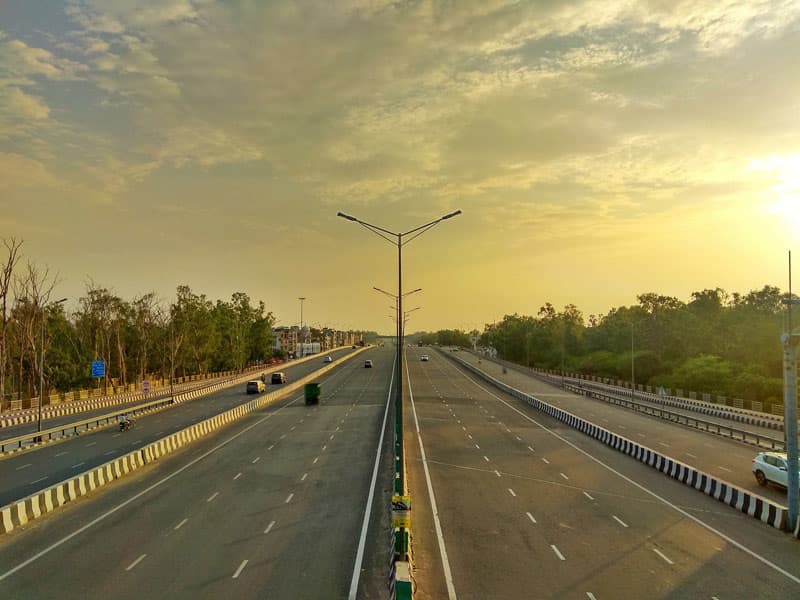 Picture Credits: Nadir Hashmi
Delhi prides itself on featuring some of the country's best roads. These beautiful, wide roads give us ample driving space and right from the service lanes to wide footpaths, we have it all. An endless array of flyovers and elevated corridors only make the journey easier. Besides, how can one forget the beautiful AIIMS flyover in view of its unique art installation! Head right out & see for yourself!
3. Nature Wise Dilli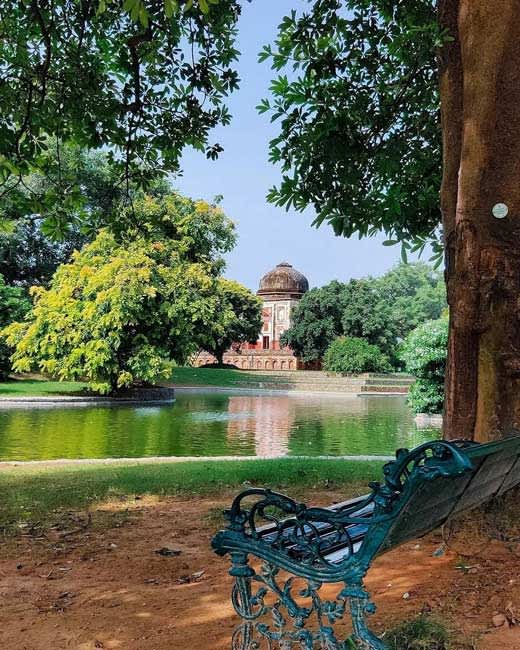 Picture Credits: zubair._.zuby
Apart from its fair share of shortcomings, there's much the city can boast of. Surrounded by abundant greenery in almost every part of the city, the roads here are lined with green patches, and numerous parks & gardens dot its landscape. The green belts are quite a sight for sore eyes that allow you to appreciate the marvels of nature. Delhi bleeds green, through and through!
4. Travel At Ease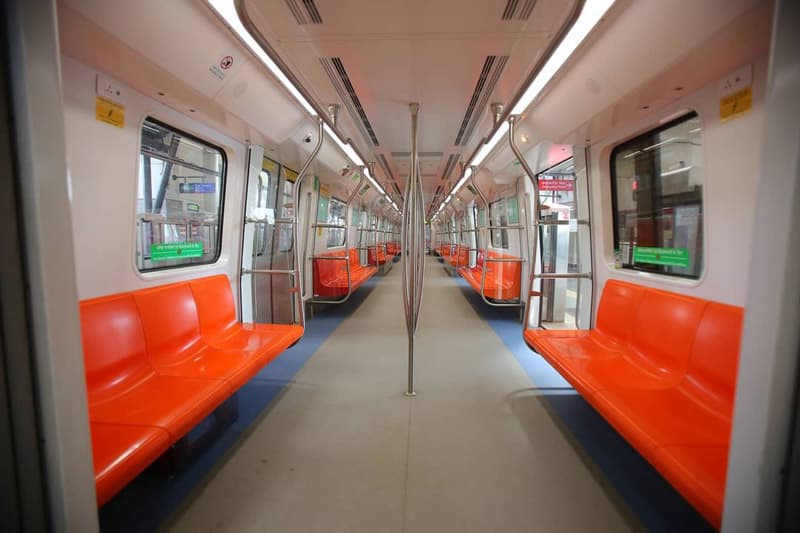 Picture Credits: officialdmrc
Two words - public transportation - and with that Delhi can show you around in countless ways. With an extensive, fully air-conditioned metro network and DTC bus service, moving around town is easy. Also, let's not forget the Rapid Metro in Gurgaon and the convenient Airport Express along with the emblematic yellow and green autos whizzing on the streets that have become part of Delhi's identity. Travel made easy, we say!
5. Gateway To The World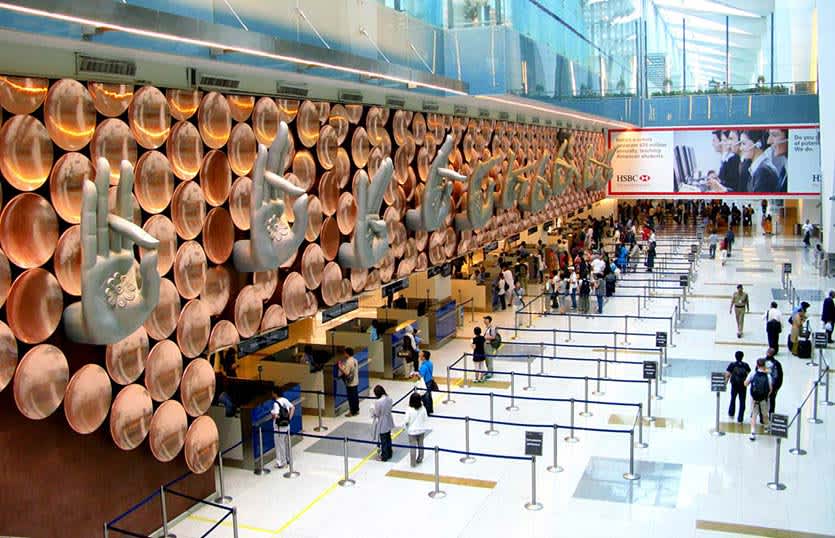 We have the most impressive airports and Terminal 3 of IGI Airport is an absolute piece of art! Featuring world-class murals and artwork, the airport thoroughly wows you. The famous 'Giant Hands' art installation depicting mudras from Indian classical dance represents open-ended symbolism. Overthrowing the normal, it reflects the essence of Delhi. It's been regarded as an emblem for world tourism and we couldn't have been more proud!
6. Night Riders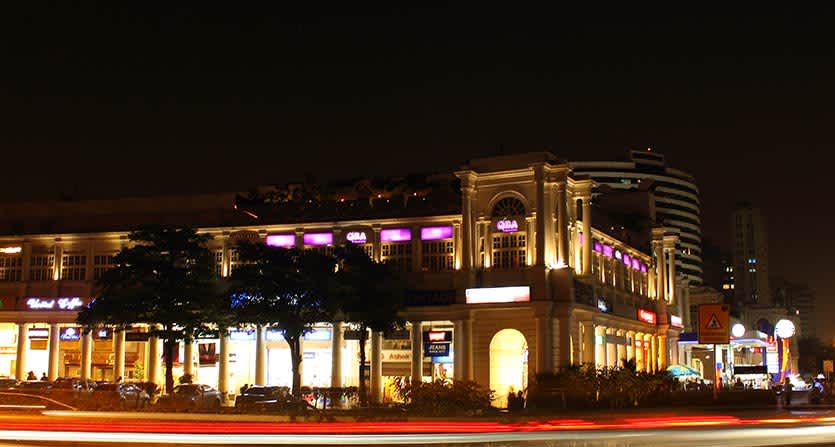 The capital boasts of a happening nightlife, albeit restricted to a few locations such as CP, GK, HKV and the like. The city plays host to numerous clubs and lounges, which regularly hold events such as karaoke and DJ/Sufi/Jazz nights for those with a musical bent of mind. You're likely to get stuck in a traffic jam in the wee hours of the night in Connaught Place - a testament to Delhi's nightlife!
7. Coming Together To Explore Dilli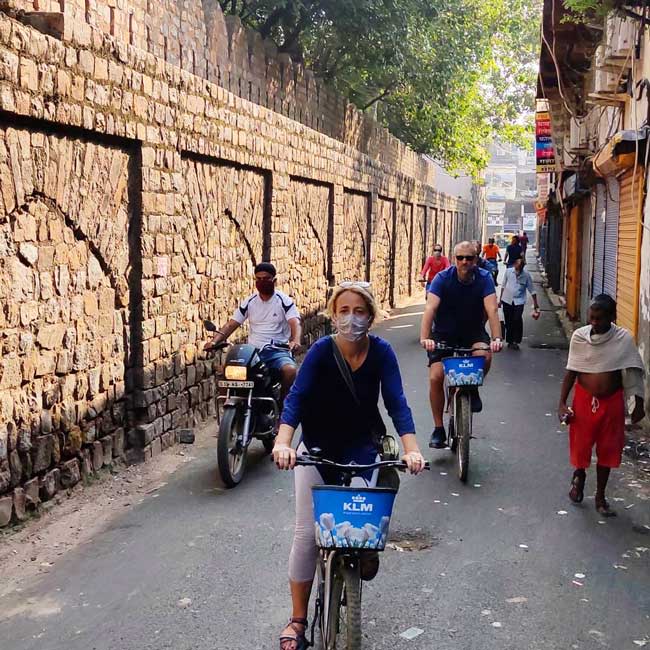 Picture Credits: delhibycycle
As we have different people from different regions living in the city, the community amalgamation is at another level in the capital city. Delhi's tour operators are ever ready to offer you an insight into Delhi through a unique view, be it Segway Tours or discovering Delhi on a cycle (Delhi By Cycle). Then there are those who simply share their hobbies and passions with others of their kind, such as various photography, theatre and art clubs as a result of which there is so much to do in the city!
8. Foodie Haven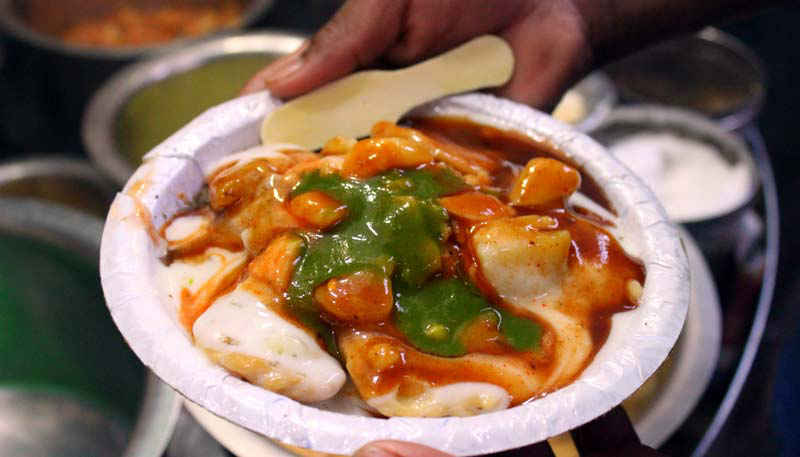 All food cravings rightly find their fill in town. From street food stalls to food trucks and top-notch eateries & cafes, we've got it all. As for cuisines, we have Chinjabi dishes, North Indian binge fare, desi burgers and chaat to Mexican, Japanese, Thai and even Vietnamese fare to choose from. We even have localities dedicated to foodies like Hauz Khas Village, Chandni Chowk & more. There is so much that you can never have it all!
9. Wonders Of The Walled City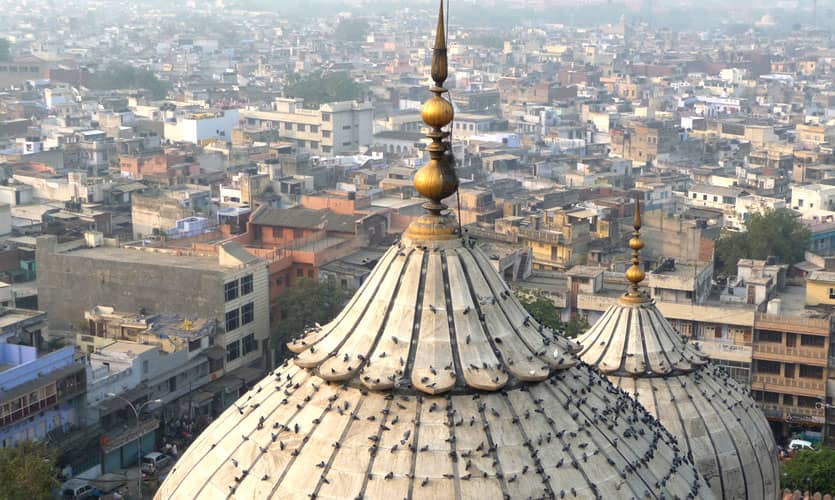 Old Delhi is a very integral part of Delhi. It's the only remaining connection of Delhi's denizens with its rich history. Be it the grand Jama Masjid or the historic Sis Ganj Gurudwara; this part of the city is laced with history at every turn. You can head to Khari Baoli or Chawri Bazaar for great bargains or go to Chandni Chowk to splurge on the choicest of ethnic apparel besides food. It's definitely a sensory overload here!
10. Mini India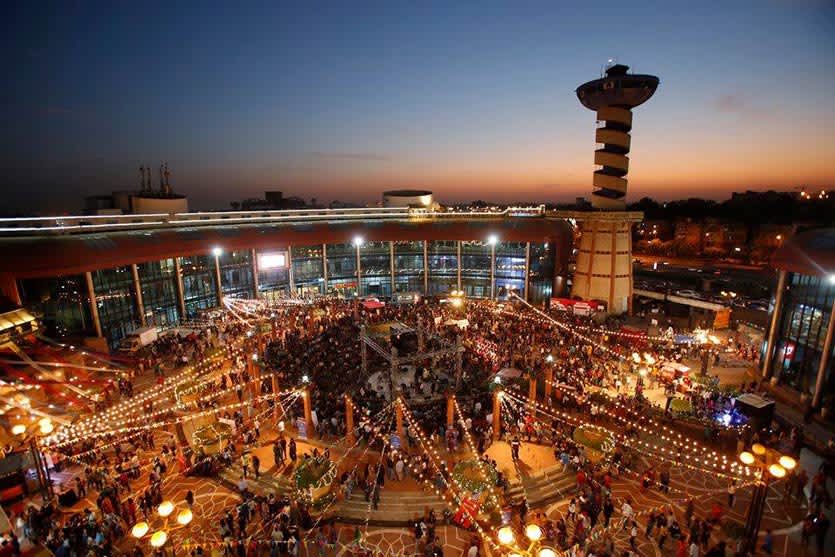 People often call Delhi 'Mini India' and rightly so! The city witnesses a rare blend of culture, as people from across the country, find their abode in Delhi. Many expats and diplomats from around the world have their dwellings in the city and the unusual co-mixture of fashion, food and festivals it creates, is all reflected through their influence on multiple cultures that helps empower our colourful capital.
11. Perks Of A Park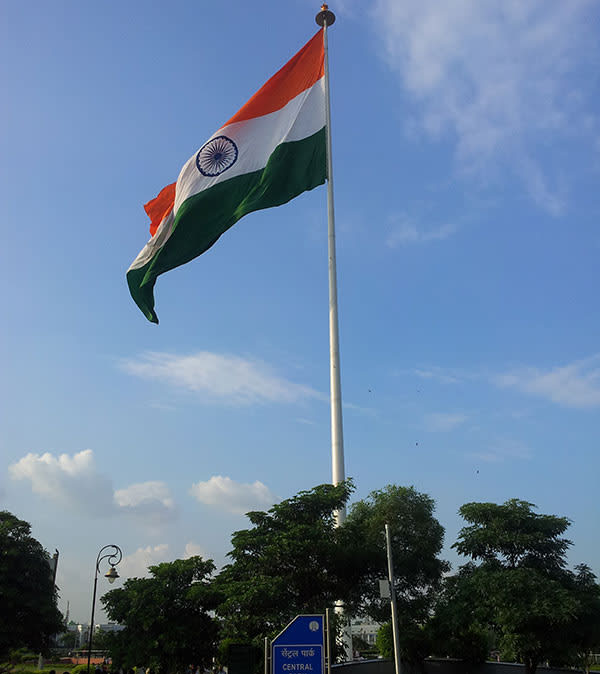 There's a Central Park in New York and there's another here in town. The entire city takes pride in this lush display of greens right in the middle of CP. Right from noisy students to mushy couples to happy families; you can find the best and the worst of Delhi huddled in this park. The highlight is the high Indian flag swaying in the wind that fills your heart with patriotic vigour. Are you listening, NYC?
12. Confessions Of A Shopaholic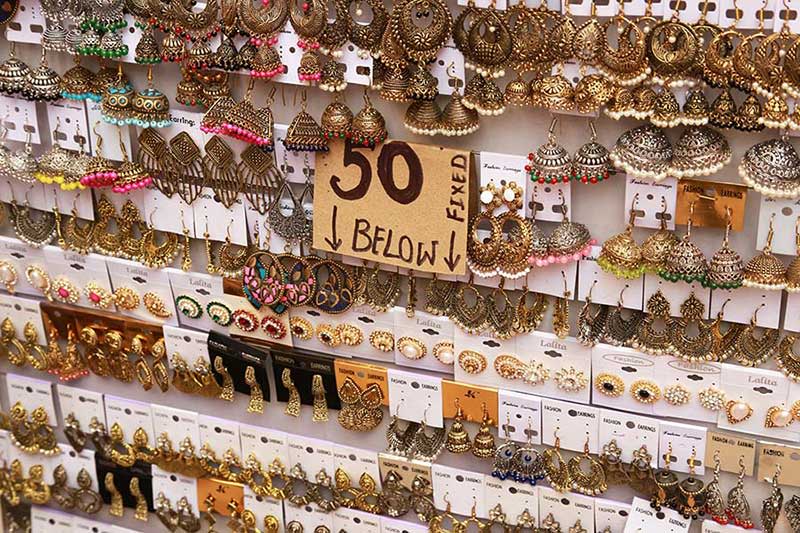 There are a plethora of markets in our city, no matter what your budget is! From flea markets, weekly markets to designer malls and boutiques, there are options aplenty. Right from fancy Khan Market to the long list of luxury malls to the affordable Chandni Chowk, Lajpat Nagar and Sarojini for bargain buys, you'll be spoilt for choice! Tourists look forward to shopping in Delhi for obvious reasons.
13. Yeh DU Hai Meri Jaan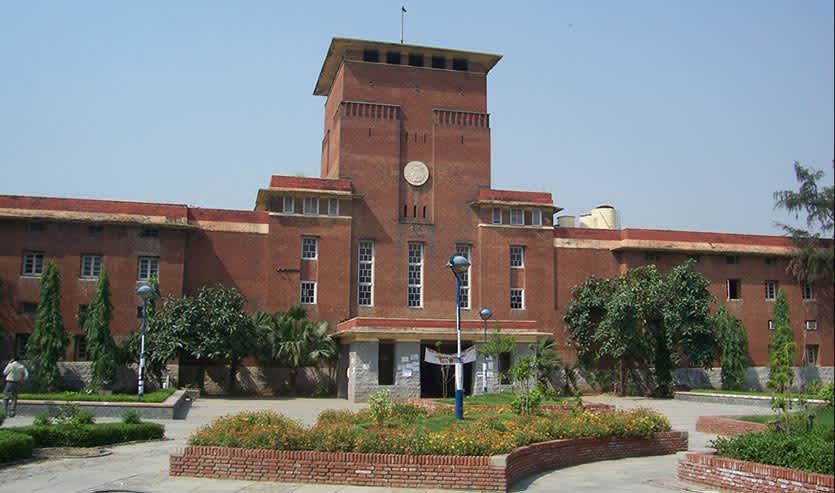 A lot of people flock to Delhi for one simple reason – Delhi University! Regardless of the soaring cut-offs, it is one of the most sought after educational institutes in India with many dignitaries and famous personalities as its alumni. With as many as 16 faculties, 86 departments and 77 Colleges, the student count keeps increasing every year. DU is also known for conducting the most happening college fests. Join the bandwagon, and you'll know just what we're talking about!
14. The Heart Of The City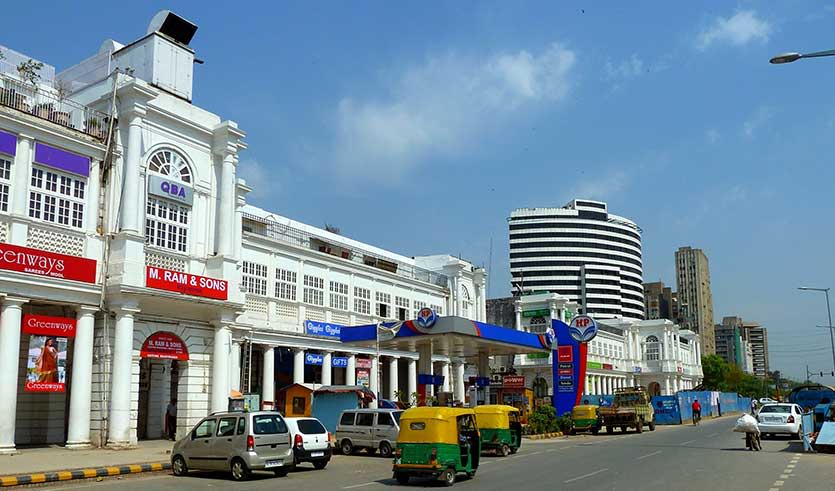 Connaught Place is rightly called the heart of the city. Known for its corporate establishments, top-notch hotels and snazzy places to unwind along with Janpath around the corner, it can be called a haven for expats, tourists and locals alike. One of the most popular shopping destinations in the city, you can splurge on priceless finds at the state emporiums located in the vicinity! One-stop for all your needs!
15. Big Fat Delhi Weddings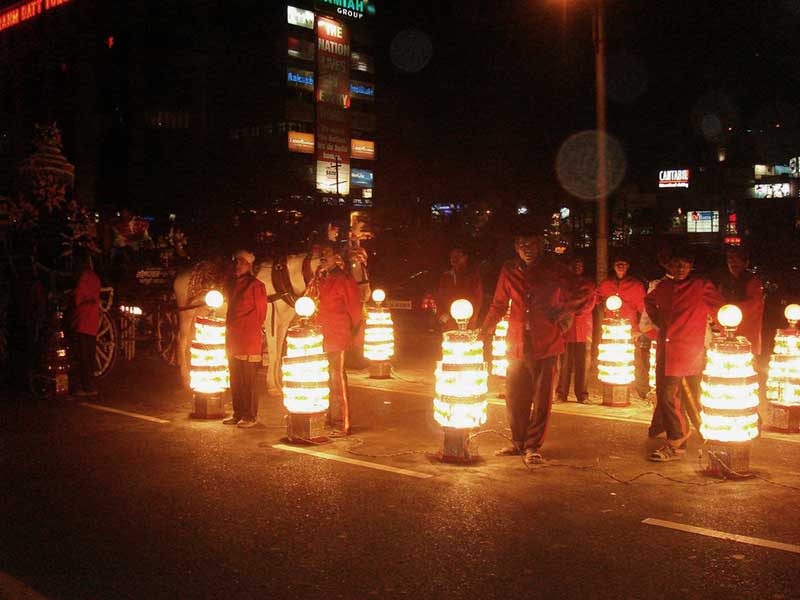 Picture Credits: Anjana Samant
We Delhiites love to splurge on our weddings. It's commonplace to witness a well-adorned groom riding on a horse with a fleet of over-enthusiastic relatives dancing away whilst marching on towards the profligate wedding venue. The attendees wear the gaudiest attires to outdo each other and drink and eat like there's no tomorrow! Delhi weddings are all about extravagance and we're NOT ashamed!
16. Weekly Flea Markets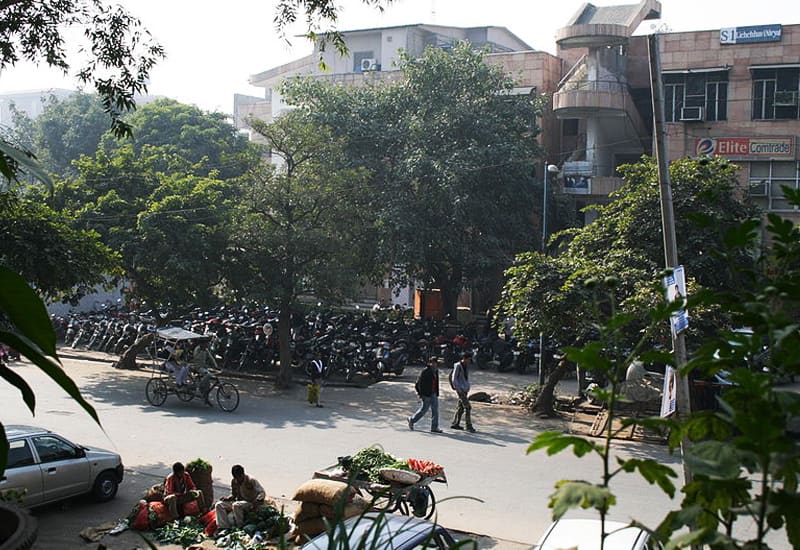 The middle-class neighbourhoods in the city witness weekly markets that are always brimming with people on the lookout for cheap groceries and household items. These convenient and cheerful weekly markets are called by the particular name of the day they are set upon. They also have the most delicious, although not so healthy, food options! Here you can find the most mundane to quirky items at unbelievable prices.
17. Seasonal Tastes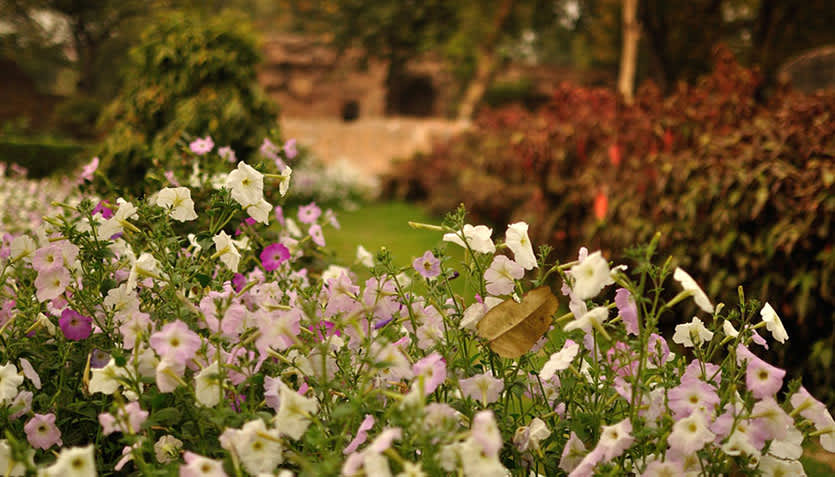 Do you love winters? Come to Delhi. Do you love summers? Come to Delhi. Do you love rain? Delhi, please. You get it, right? We have the best and worst of all seasons. Here, you can get drenched in the rains, get a good tan, feel the chill, witness the vivid flowers growing on trees or the romantic autumn, where dry leaves blanket the earth and thus, you can never be bored in Delhi. It really is the city of all seasons!  
18. Jugaad Is The Word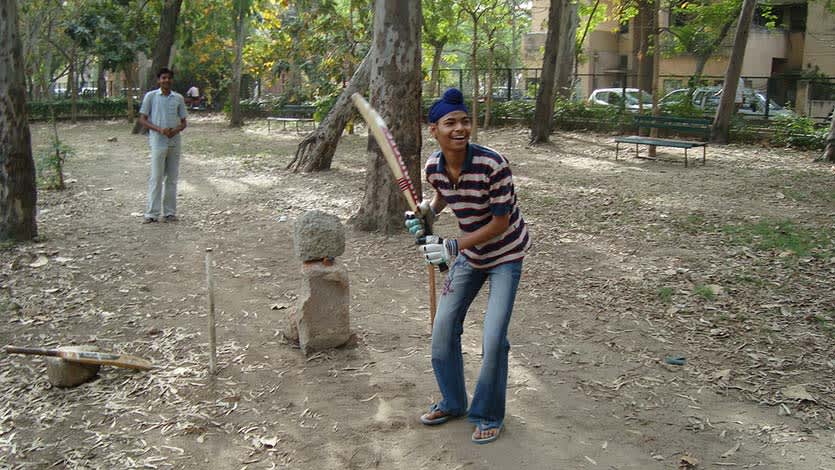 Picture Credits: Vinod Varshney
Nothing is impossible in Delhi as there is always a jugaad for it. Jugaad means a quick fix and in Delhi, you can find an answer for anything under the sun. Jugaad is the mantra that Delhiites live by and you'd struggle getting by in the city until you master the art. Insanely high cut-offs for college? Caught by a policeman? We always have a solution to work around things! What's your favourite, fool-proof jugaad?
19. At A Stone's Throw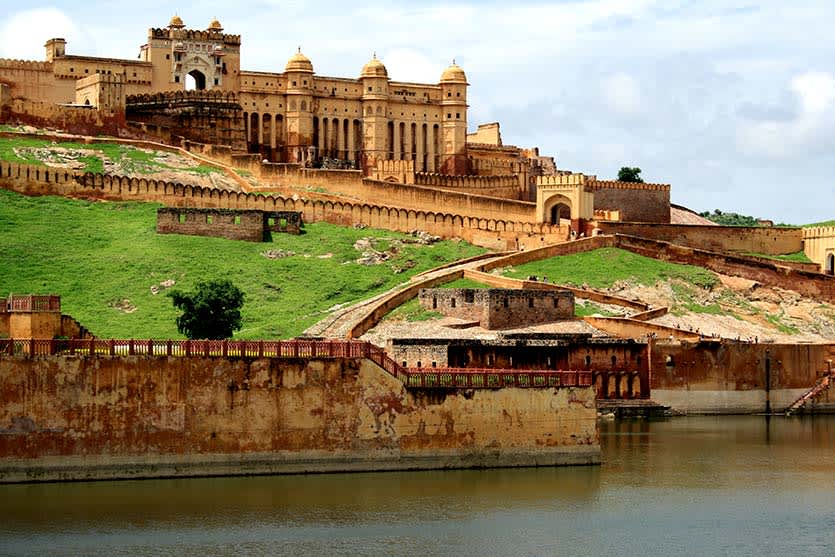 If you're in Delhi, you can never be short of options for weekend getaways and holiday spots. You can head to the hills in the North & indulge in adventure sports, be awestruck by the palatial grandeur in Rajasthan or admire the monument of love in Agra. In a matter of a few hours, you can be anywhere you like. And the great transportation network only facilitates the travel bug. After all, we are the Capital for a reason!
20. Dilwalon Ki Dilli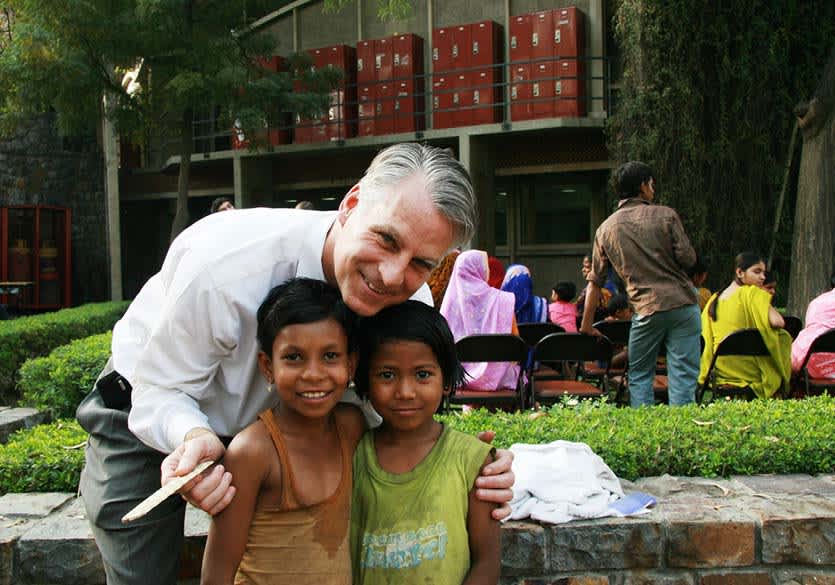 Picture Credits: U.S. Embassy New Delhi
Yes, we Delhiites can be rude, mean or arrogant at times, but the soul of this city is spotless. If you ask us for directions, we'll happily guide you and if you need help, we'll help you in any way possible. We may be loud but we save it for matters that require us to raise our voices. Comprised of fearless people, we Delhiites wear our hearts on our sleeves. No matter how hard the crust appears to be, Delhiites are the warmest and kindest people!
Delhi is so dynamic and upbeat, it has so many facets and we have explored but a few. It's not just a city but a pulsating essence that rubs off and enlivens the souls of all those who get a chance to connect with it. We hope this list brings you a little closer to understanding the city the way we do. Yeh Dilli hai meri jaan!