Delhi
20 Magical Things Every Delhiite MUST Do Around Christmas This Year!
Hola y'all! If you're still not excited about Christmas, what are you, the Grinch?! Especially when our dear Delhi offers so many things to do around Christmas. Yes, it's already time to soak in the Christmas vibes from all around, decorate your house, and drink hot chocolate. Today, we've compiled a list of all the things every Delhi wala MUST do around Christmas, so scroll down to see how many you still need to cross out!
1. Go On An Ice-Skating Adventure With Your Besties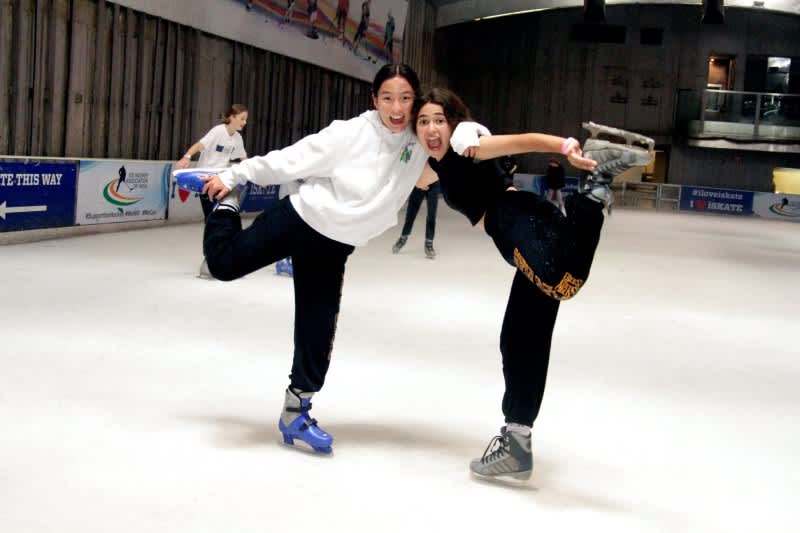 If you haven't tried your hand at ice skating yet or even if you're a pro, Christmas is the perfect time to challenge your friends for an ice skating battle at Iskate, Roseate. Some masti in the snow is just the perfect way to begin the Christmas season!
Where | ISKATE By Roseate - 6th Floor, Ambience Mall, NH-8, Gurugram
Price | Rs 600
Book Your Tickets Here | https://www.iskate.co.in/
Check Out Their FB Page | https://www.facebook.com/iskateIndia
2. Soak In The Christmas Decor At The Malls In Saket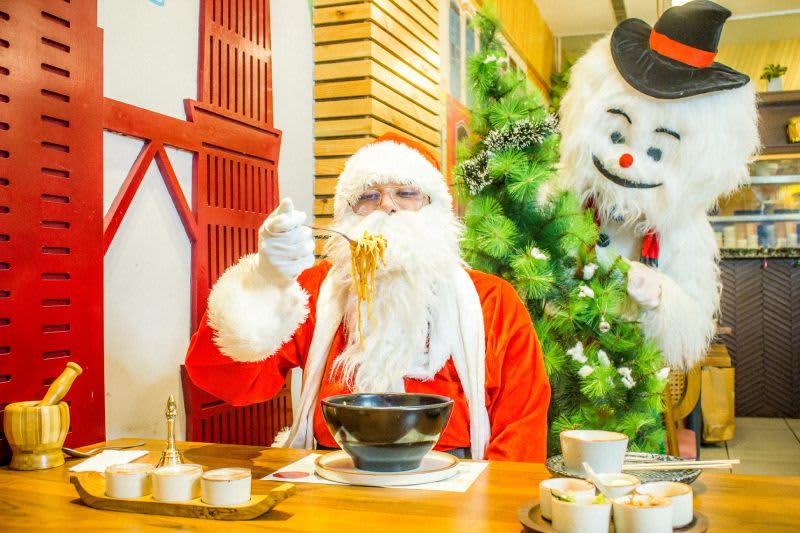 The malls in Delhi are just drowning in the Christmas spirit, especially Select Citywalk & DLF Promenade in Saket. With Christmas carols, unmatched decorations, and a whimsical vibe, visiting these IS a must, so gather the squad and head over!
Where | Select Citywalk & DLF Avenue - Saket District Centre
3. Visit The Sacred Heart Cathedral Church, CP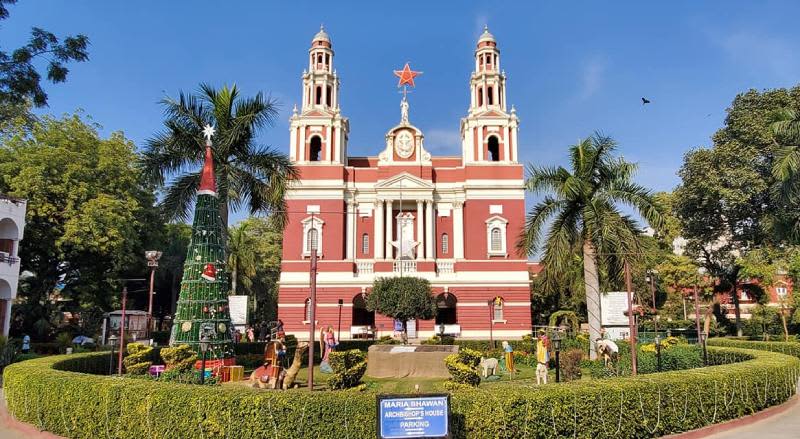 Don't forget to fill up your heart with some holy blessings and visit the Sacred Heart Cathedral Church in Connaught Place. This famous church is decorated with the most beautiful and dazzling Christmas decorations and we can't wait to visit to indulge in some heart-warming carolling and Christmas plays.
Where | Sacred Heart Cathedral - 1, Gol Dak Khana Roundabout, Ashok Place, Sector 4, Gole Market
Check Out Their FB Page | https://www.facebook.com/shcdca/
4. Sip On Hot Chocolate From Jugmug Thela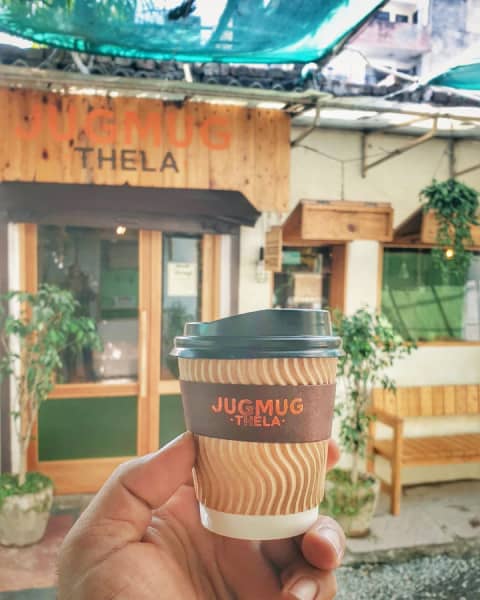 Christmas is incomplete without hot chocolate and also Champa Gali! This pretty street has an abundance of fun cafes you can visit with your squad but wherever you go, make sure you end the day by sipping on sweet and rich hot chocolate from Jugmug!
Where | Jugmug Thela - Shed 4, Khasra 258, Lane 3, Westend Marg, Saidulajab, Near Kuldeep House, Saket
Price | Rs 150 Onwards
Timings | 12 Noon - 9 PM
Check Out Their FB Page | https://www.facebook.com/JugmugThela/
5. Shop For Christmas-y Decorations From Itsy Bitsy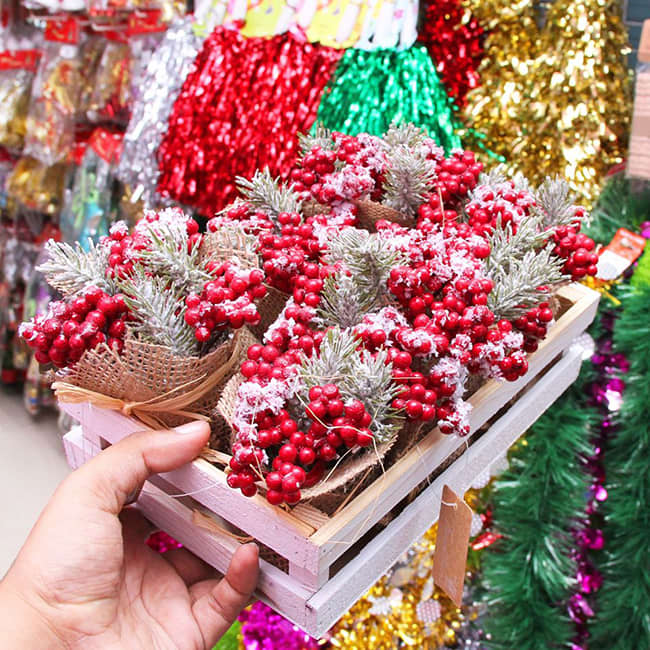 Itsy Bitsy is a one-stop shop for all the creative artists and dreamers, and with their products handmade by women in rural India, it's the only place we're shopping for Christmas decor at. They have an eye-catching range of glitter baubles, wreaths, stockings, and everything else that'll make our house Christmas ready!
Where | Itsy Bitsy - Pitampura, Dwarka, Lajpat Nagar & Other Outlets
Here's Their Website | https://itsybitsy.in/
Check Out Their FB Page | https://www.facebook.com/itsybitsyindia
6. Have A Romantic Candlelight Dinner With Bae At Music & Mountains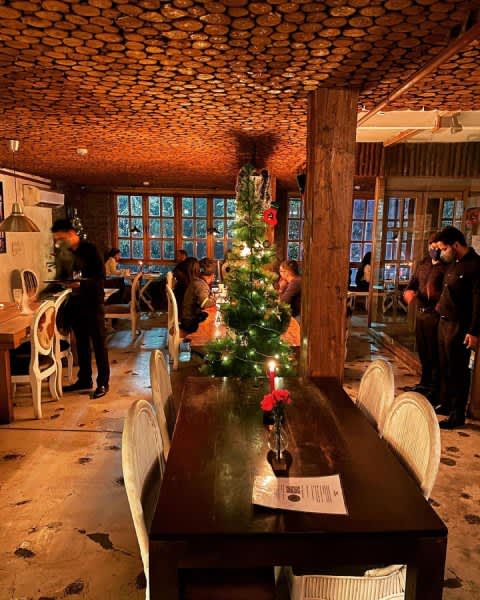 Picture Credits: priyasingh1901
Since Christmas is a time to spend some quality time with our loved ones, obviously you'd wanna spend it with your bae too and there's nothing better than a candlelight dinner to soak in the joyful mood. Music & Mountains is a super romantic restaurant that screams a Christmassy feel, so that's where you should go for some quality time with boo!
Where | Music & Mountains - Hillside Cafe - M-23, M Block Market, GK I
Timings | 12:30 - 11 PM
Check Out Their FB Page | https://www.facebook.com/MusicandMountains
7. Head To 32nd Avenue For Some Festive Feels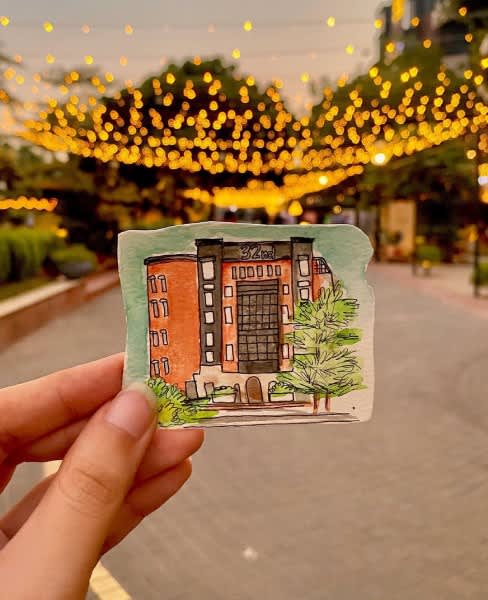 Picture Credits: aestheticsxlife
Our favourite 32nd Avenue always has a lively & bustling atmosphere but they're celebrating Christmas in an especially grand way. With pop-ups of some made in India with love brands, lights, music, food, and so much more, 32nd Avenue is the hip destination that you need to check out soon!
Where | 32nd Avenue (Milestone) - NH-8, NH 48, Sector 15 Part 2, Sector 15, Gurugram
Check Out Their FB Page | https://www.facebook.com/32ndAvenue/
8. Watch Christmas Movies Under The Starry Night Sky At Sunset Cinema Club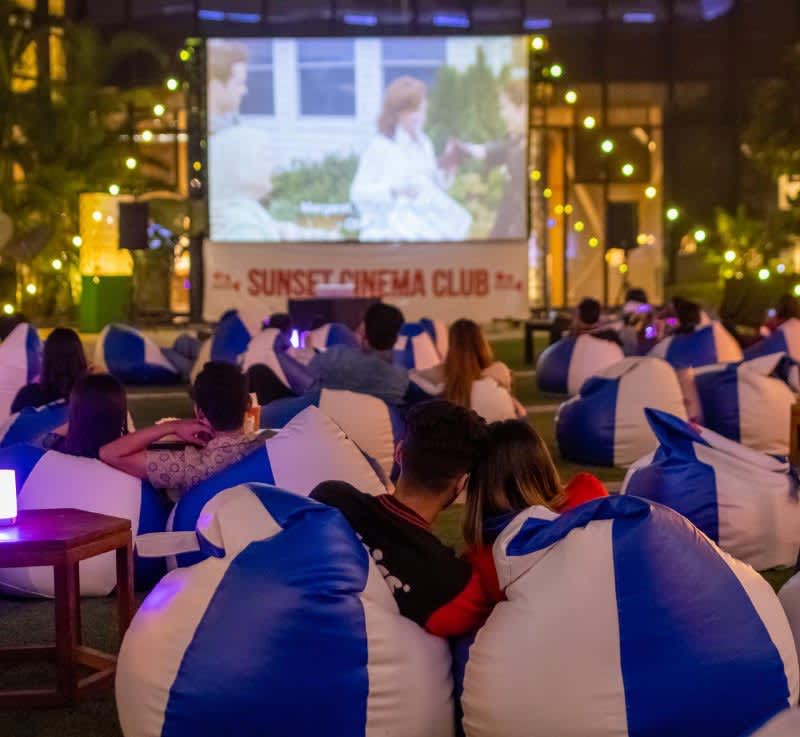 Picture Credits: aestheticsxlife
Sunset Cinema Club is organising multiple open-air movie screenings throughout NCR and from Home Alone to Harry Potter, you can watch your all-time favourite Christmas movies under the starry night sky with your cousins, fam jam or even bae and have a grand time!
Where | Sunset Cinema Club - Multiple Locations
Here's The Schedule | https://sunsetcinemaclub.in/delhi-ncr/events
9. Have A Family Brunch At Capital Kitchen - Taj Palace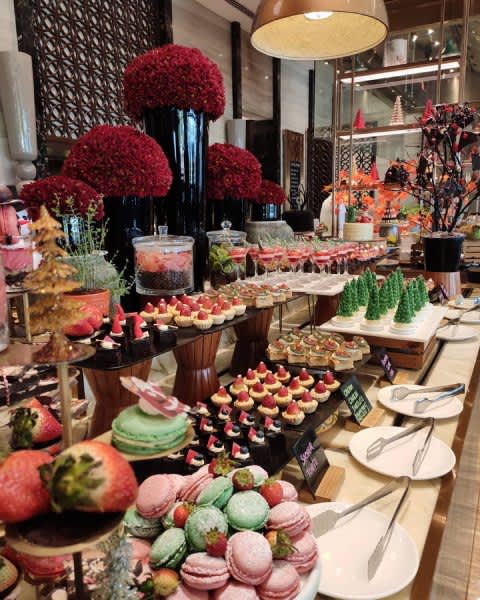 Picture Credits: ananyamukherjee
Like every other year, Capital Kitchen at The Taj Palace New Delhi is all set to wow us with their spectacular brunch buffet on Christmas. With innumerable delights from around the world, idyllic views of the outdoors and live music, this brunch buffet with your fam is surely gonna be an unforgettable one!
Where | Capital Kitchen - Taj Palace New Delhi, Sardar Patel Marg, Diplomatic Enclave
Price | Rs 6,000 Onwards
When | 25th December 2021
Here's Their Website For More Info | https://www.tajhotels.com/en-in/taj/taj-palace-new-delhi/
10. Guzzle Down Mulled Wine From Olly Or Perch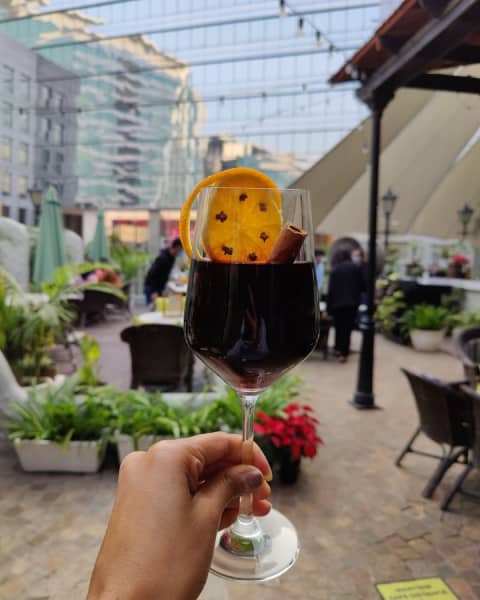 Our chilled Christmas evening would be incomplete without a glass of warm & spiced festive glass of mulled wine and obviously, our top choices to have wine in the city are Olly and/or Perch! While Olly is a classy outdoor cafe, Perch is a cosy and intimate indoor one, so what's you pick?
Where | Perch - Khan Market & Vasant Vihar
              Olly - DLF Cyber Hub Gurgaon
11. Embrace All Things Christmas At Cafe Wink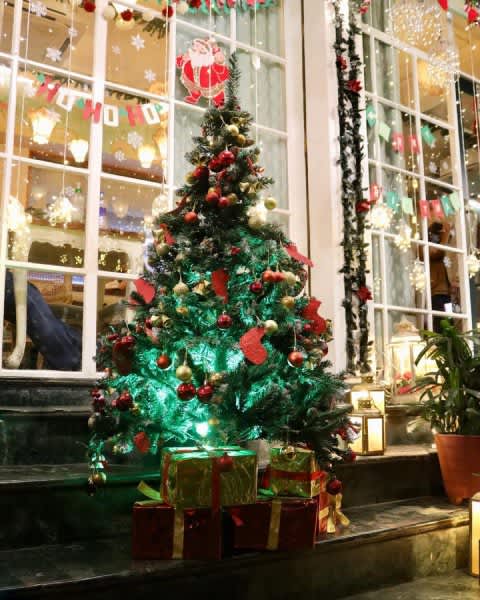 Wink Cafe is lit up like 10 times more than its usual charm come Christmas, which is why we cannot miss it. It's the most wonderful time of the year and Cafe Wink just proves it with its Christmas tree, baubles, wreaths, and 100 other decorations!
Where | Cafe Wink - G-1, Plot 9, Sikka Galaxy, Shreshtha Vihar, Anand Vihar
Timings | 8:30 AM - 11 PM
Check Out Their FB Page | https://www.facebook.com/winkme
12. Go For Christmas Tree Shopping At Kriti Creations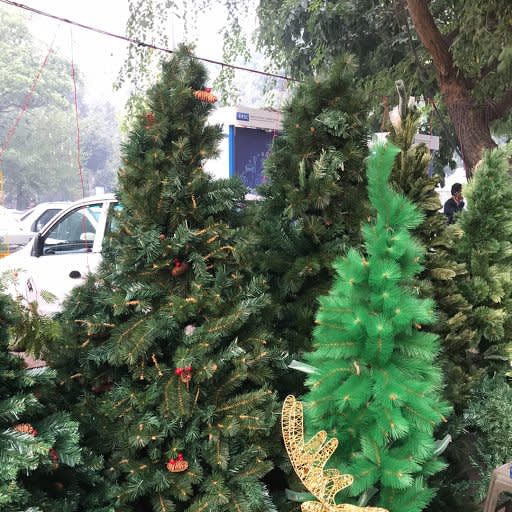 Until we prep our house for Santa's visit complete with a Christmas tree, the Christmas spirit remains incomplete. And where else do we go other than Kriti Creations for a giant and beautiful Christmas tree?
Where | Kriti Creations -  B-63, Khan Market, Rabindra Nagar
Here's Their Website | http://www.kriticreations.com/
13. Take A Swig Of Winter Special Hot Cocktails From Sidecar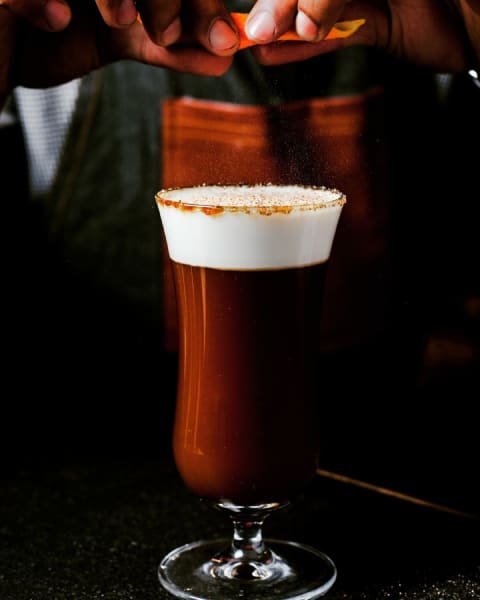 Christmas is just another excuse for gulping down some delicious cocktails, especially the festive special hot cocktails and what better than Sidecar which has been voted amongst the world's top 50 bars! So head over to this epic bar in GK and guzzle a sip of their wonderful Peanut Butter Irish Coffee or Hot Apple Toddy RN.
Where | Sidecar - M 29, 1st Floor, M Block Market, Near HDFC Bank, GK-II
Timings | 1 PM - 1 AM
Check Out Their FB Page | https://www.facebook.com/sidecarindia
14. Visit Diggin Cafe For A Special Day Out With Your Besties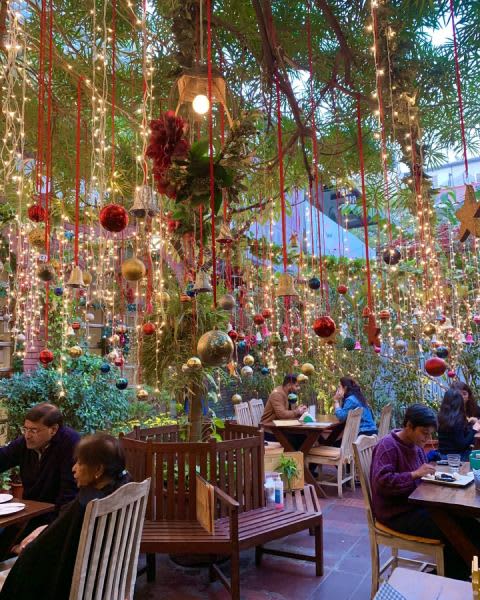 If you wanna have a jolly Christmas feast with your BFFs, Diggin is surely where you should head to. Diggin looks literally eye-popping dressed up in Christmas decorations and as always the food shall be mouth-watering! So make plans soon.
Where | Diggin - CP, Chanakyapuri & Anand Lok
Check Out Their FB Page | https://www.facebook.com/diggincafe
15. Attend The Christmas Carnival & Party At Informal, Delhi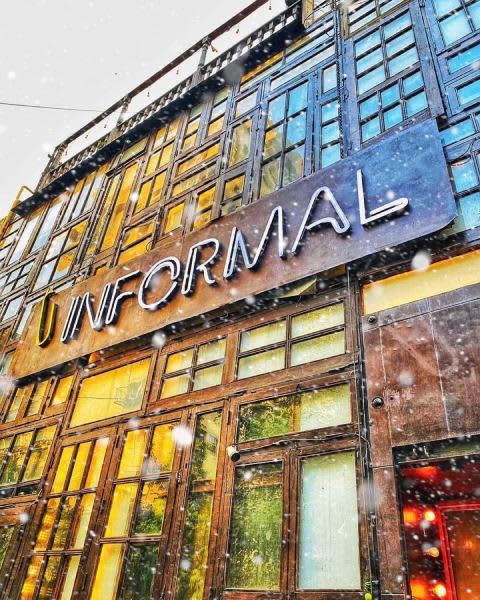 If you're in the mood of getting to your feet and dancing all your pent up stress away, Informal has got you covered. They're having an insanely fun Christmas carnival/party where there will be snowy Christmas decor, extravagant Christmas special feast, sing-along Christmas carol activity, magic show, live DJ and so much more! Who are you taking?
Where | Informal By Imperfecto - Janpath, Noida, Indirapuram, Gurgaon & Other Outlets
Price | Rs 2,500 Onwards
Book Your Tickets Here | https://in.bookmyshow.com/activities/snowy-wonderland-the-christmas-carnival/ET00319288
16. Visit Dastkar's Winter Mela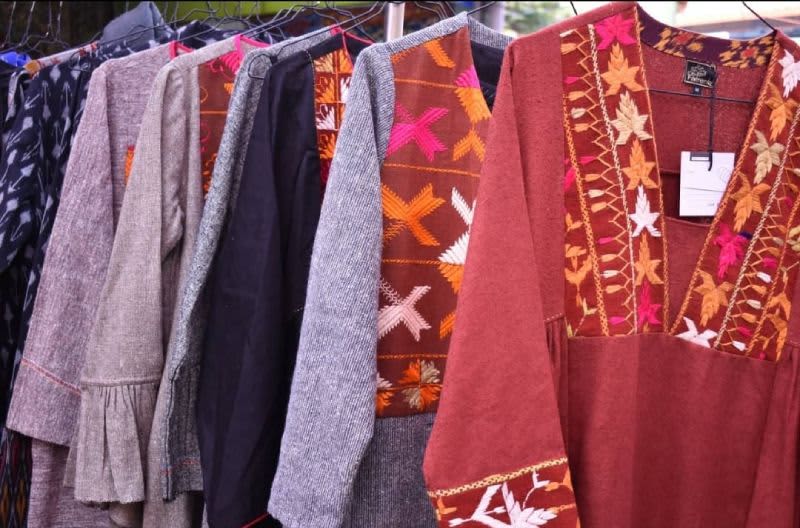 Dastkar's Winter Mela is a huge hit each year in Delhi and if you wanna splurge on some handcrafted Indian fashion & lifestyle products, that's where you should head to. Also shop for Christmasy special woollens, stockings, accessories and more here!
Where | Dastkar - Nature Bazaar venue, Anuvrat Marg, Kisan Haat, Andheria Modh
Entry Fee | Rs 30
17. Go On A Christmas Staycation At Trident Hotels, Gurgaon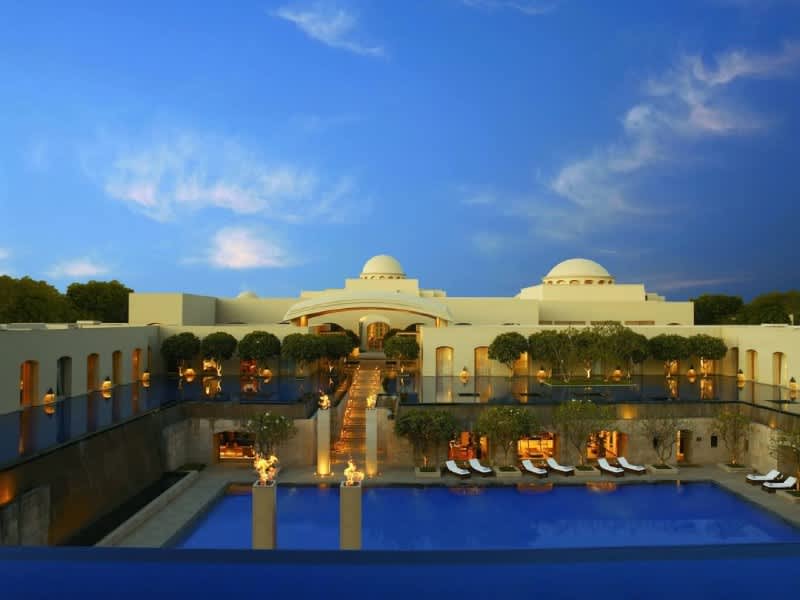 This time, Christmas is on a weekend and y'all know what weekend means - staycation! Make sure you book your stay real soon 'cause they're running out all over NCR real fast. Trident is a luxurious and striking stay and if you wanna relax to your very core, here's where you should spend the Christmas weekend.
Where | Trident Hotel - 443, Shankar Chowk Rd, Phase V, Udyog Vihar, Sector 19, Gurugram
Approximate Tariff | Rs 8,000 Onwards
Here's Their Website For More Info | https://www.tridenthotels.com/hotels-in-gurgaon?utm_source=GMBlisting&utm_medium=organic
18. Spend Your Christmas At Karma Lakelands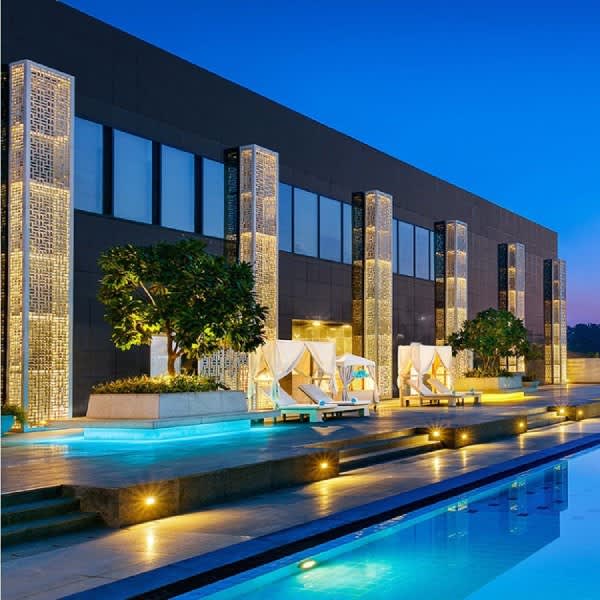 Another super special Christmas would be at Karma Lakelands, where they'll make sure to fill up your tummies with soul-satisfying delicacies all day long at their Christmas brunch, chef's special Dinner buffet & healthy breakfast. They'll also spoil you with Christmas goodies on checkout and damn that's gonna be a sinfully awesome Christmas!
Where | Karma Lakelands - NH-8, Sector 80, Gurugram
Tariff | Rs 6,000 Onwards
Here's Their Website For More Info | https://www.karmalakelands.com/
19. Stay In This Unique Farmhouse & Have A Bonfire + Barbeque Night With Fam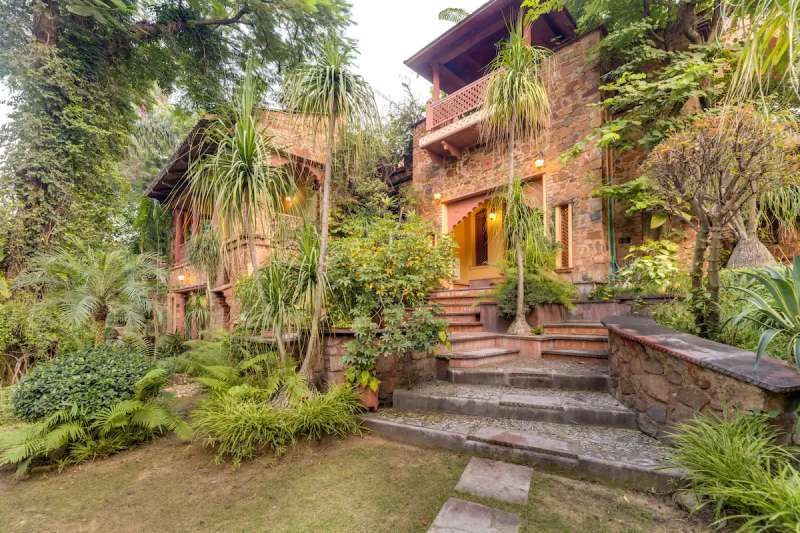 A perfect opportunity to escape and yet not escape the city, you can spend Christmas weekend at Chinar Haveli in Delhi. This lush green heaven hidden from the rest of the busy city is ideal for some comforting time with the fam and not to mention, y'all can include in a Christmas special barbeque + bonfire + music here too!
 
Approximate Tariff Per Night | Rs 36,551 Onwards
Book Your Stay On Airbnb Here | https://www.airbnb.co.in/rooms/52166198
20. Visit Elma's Bakery For Christmas Special Desserts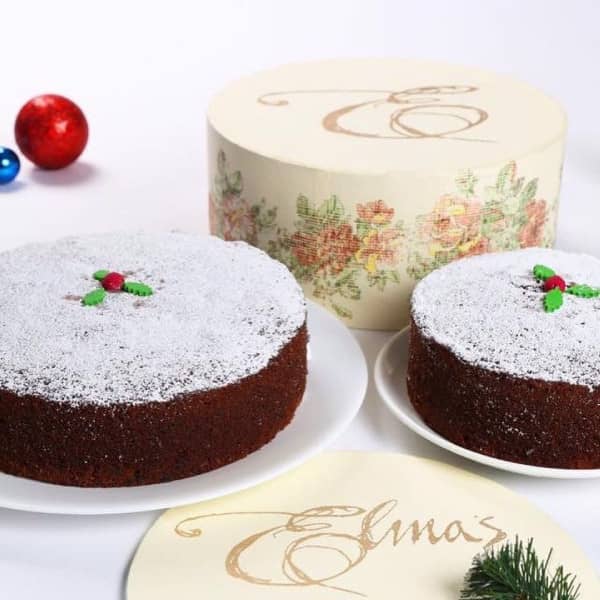 Christmas is incomplete with gooey and chocolaty cakes and there are no Christmas cakes more satisfying than those from Elma's Bakery. Their cakes are literally a slice of heaven itself so in the spirit of ending on a sweet note, don't forget to relish their Plum Cake (obviously), Moist Chocolate Cake, Berry Fudge Cake & more.
Where | Elma's Bakery & Kitchen - Hauz Khas Village & Meherchand Market Lodhi Colony
Timings | 10 AM - 9:30 PM
Check Out Their FB Page | https://www.facebook.com/Elmasbakery
Well, here's your Christmas bucket list, from where are you starting?