Delhi
16 Of The Most Expensive & Posh AF Areas To Live In Delhi Right Now
Delhi, being the capital city, is full of diversity and encompasses a myriad of cultures, ethnicity and, of course, localities. From the fabled streets of Old Delhi to the uber-posh localities like Lutyens - which is where the most opulent and well-to-do crowd of the city resides, Delhi is brimming with pockets of wealth and luxury. Which is why, if your curiosity has got the best of you, we've compiled a list of the poshest and most expensive locales in the city, which are bound to leave you *shook* with longing - so scroll on and let those jaws hang in awe!
1. Lutyens Delhi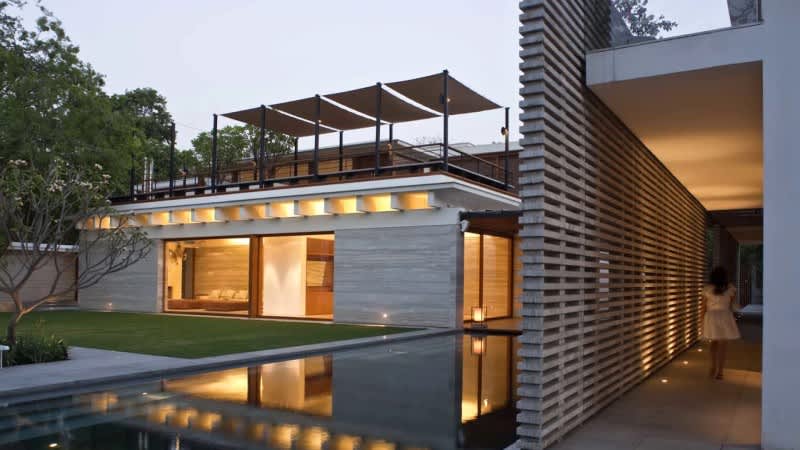 Picture Credits: archello
The entire Lutyens area is as posh as it can get, chock-full of the uber elite locales like Golf Links, Prithviraj Road, Amrita Shergill Marg, and the like. If you still haven't caught on to how extravagant these areas can be, let's just say that you'll find that all the industrialists, actors, politicians and businessmen seem to somehow own properties and mansions in this exact zone *Woah*! 
Perfectly designed by the celebrated British architect Edwin Lutyens (and named after him), the area is an ode to the importance of symmetry and showcases the perfection of a well-planned and well-structured architectural design. Lutyens, also home to most of the embassies, millionaires and the presidential complex, boasts of a whopping price range for all the houses that fall within the area! 
Average Rate Per Square Feet |  Rs 1,15,000 Approx. (As Of April 2021)
2. Jor Bagh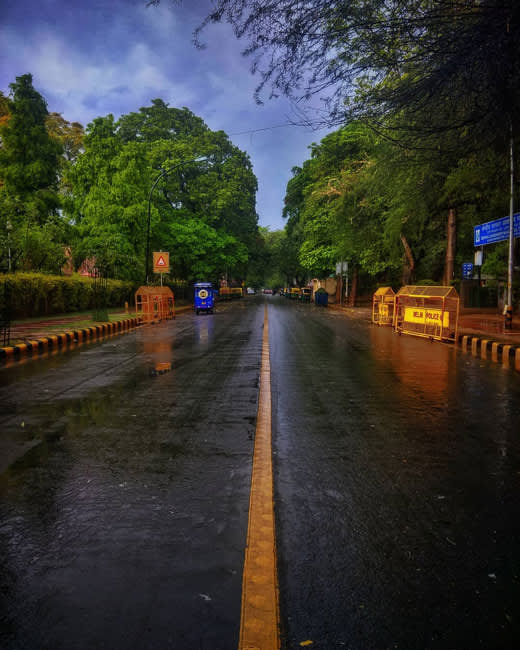 Picture Credits: miscella9eous
Falling within the bracket of one of the most desirable areas to find a home, this posh locality lies in the neighbourhood of the famous Mughal mausoleum, Safdarjung's Tomb, and several other upscale and popular hangout spots like Lodhi Gardens and Khan Market. Boasting great accessibility to markets, proximity to the metro line and a considerably safer neighbourhood, all these qualities make it an ideal location to look for a house if you can shell out the cash! 
Average Rate Per Square Feet | Rs 70,100 Approx. (As Of April 2021)
3. Anand Lok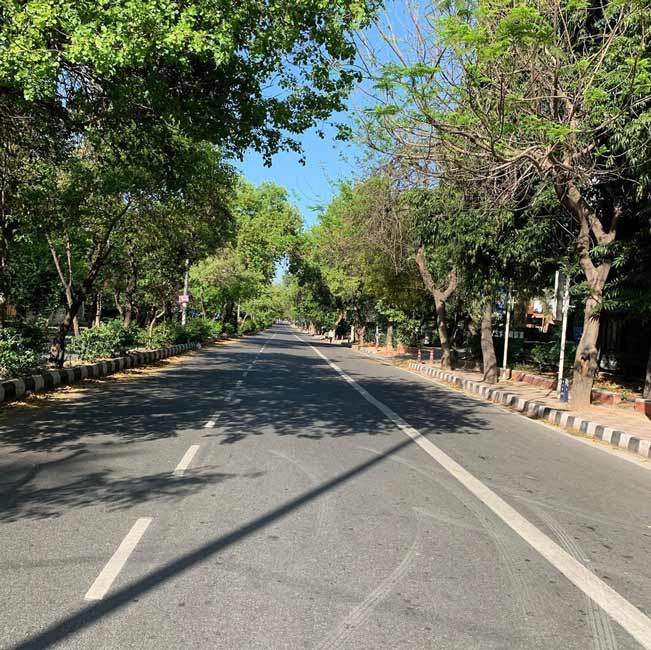 Picture Credits: dhruvchandra5
Anand Lok is a small and affluent locality, considered to be a prime location because of its central placement among other well-to-do locales like Green Park, Hauz Khas and Greater Kailash. Surrounded by wide roads, DU colleges, popular schools, well-maintained parks and the Siri Fort Complex, there is no dearth of entertainment and recreational facilities in the area. Anand Lok also boasts of great connectivity, along with being comparatively noise-free, with tight security and lush green patches! Sounds amazing, doesn't it?! 
Average Rate Per Square Feet | Rs 74,000 Approx ( As Of April 2021)
4. Shanti Niketan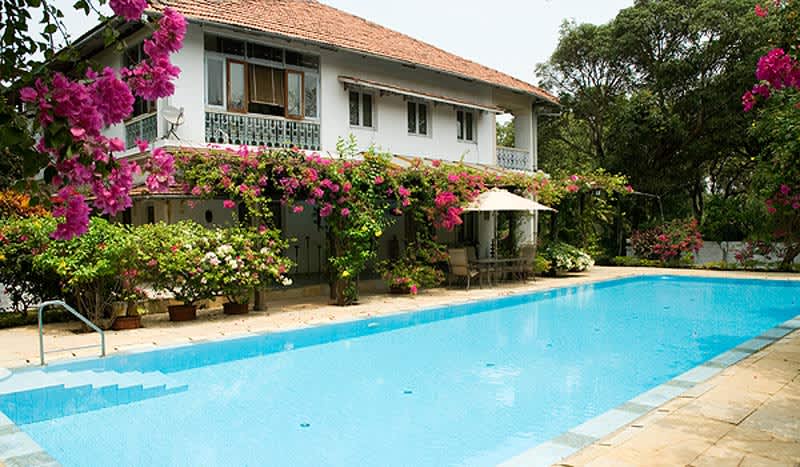 Picture Credits: saffronart
Shanti Niketan is a very sought-after locality presently, but its history will surprise you. Initially built as an exclusive residential area for government officials, the locality gained immense popularity over the years with industrialists eagerly vying to grab a piece of land here. Now considered to be an uber posh address, this area can only be considered a hunting ground for people with incredibly deep pockets and the will to dish out big bucks! 
Average Rate Per Square Feet | Rs 42,000 Approx (As Of April 2021)
5. Westend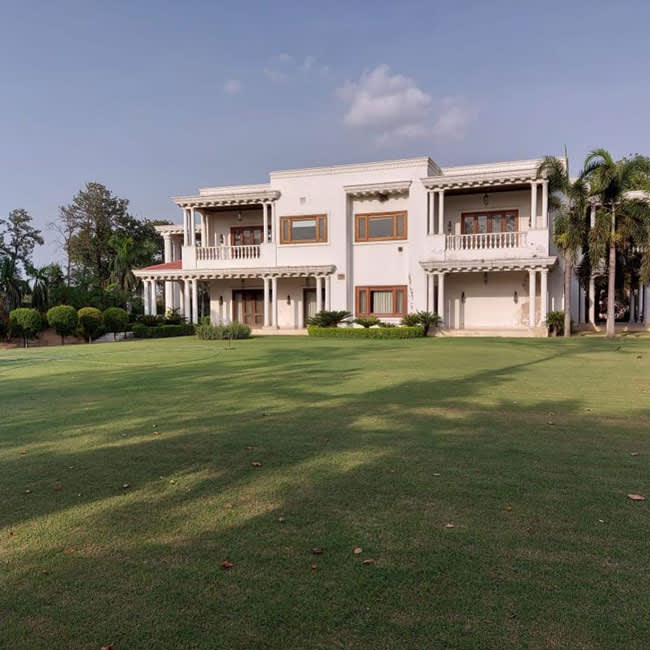 Picture Credits: realestatedelhi
Westend is an ultra-deluxe locality where the richest of the rich reside. Kept under wraps and not overtly advertised, this well-maintained area is a hidden gem among the posh pockets of Delhi. The epitome of tranquillity, luxury and serenity, this is also on our list of higher-security areas in Delhi as it's situated close to the Diplomatic Enclave. The area makes for a beautiful sun-kissed and lush green home, wouldn't you agree?! 
Average Rate Per Square Feet |  Rs 32,000 Approx (As Of April 2021)
6. Sunder Nagar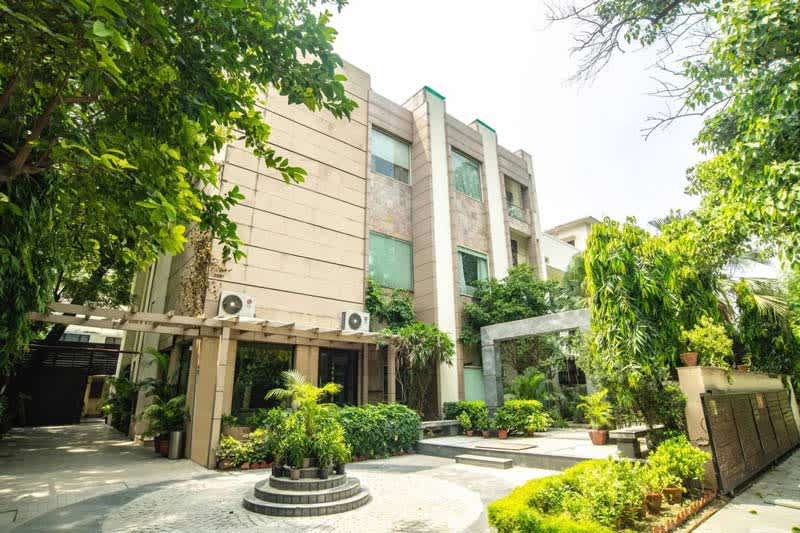 Picture Credits: sothebysrealty
Well-known for being the hub for handicraft stores and art galleries, Sunder Nagar is a fancy area where the cream of the crop resides amidst quiet streets and abundant greenery. Situated south of Purana Qila and next to the National Zoological Park and Khan Market, you'll only find glitz, glamour and high-class joints in this part of the town. The residential market that surrounds Sunder Nagar hasn't changed over the years, which is a testament to how affluent the area is. Acquiring a property in this locale is almost a dream come true! 
Average Rate Per Square Feet | Rs 1,00,800 Approx (As Of April 2021)
7. Neeti Bagh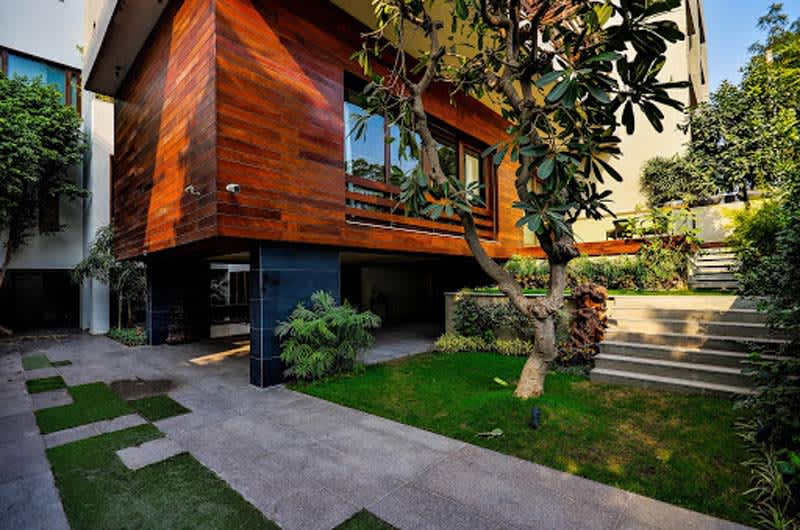 Picture Credits: visarg
Neeti bagh is another well-heeled locale in New Delhi and is inhabited by wealthy lawyers, businessmen, doctors, embassies and army officers along with others who are considered to be a part of the high strata society. Neeti Bagh is divided into blocks starting from A and ending in C. It's also within close vicinity to hospitals like AIIMS Hospital, Safdarjung Hospital, Fortis Escorts Heart Institute, Max Super Speciality Hospital as well as several DU colleges like Gargi and Kamla Nehru College. Sounds ideal, doesn't it?!
Average Rate Per Square Feet | Rs 33,000 Approx (As Of April 2021)
8. Panchsheel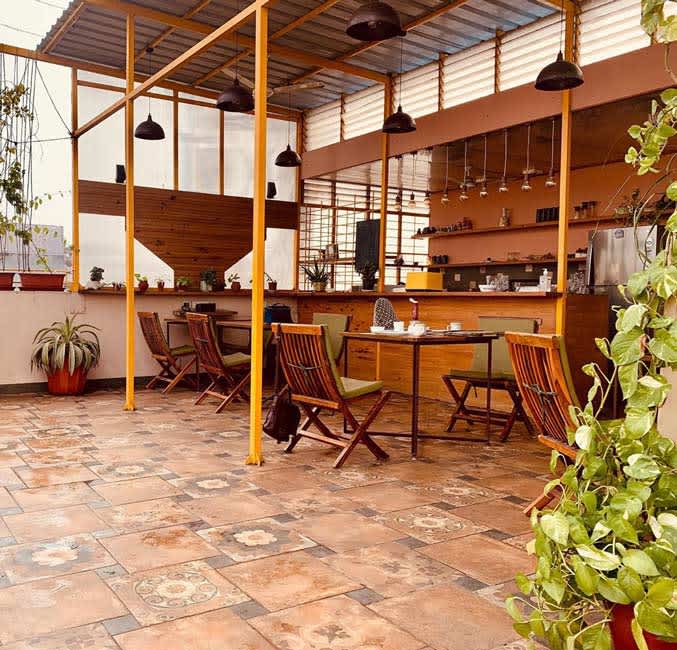 Picture Credits: design_pendulum
Panchsheel Marg is a reputed locality that flaunts spacious bungalow-style homes and huge apartments for the wealthy. It is also known as the diplomatic district of Delhi and is a hot spot for Delhi's rich and famous to set up digs at. Situated on the Outer Ring Road of Delhi, Panchsheel is a pocket of calm in the usual bustle of the city and would make for the perfect home for those with incredibly deep pockets! 
Average Rate Per Square Feet | Rs 22,700 Approx (As Of April 2021)
9. Chanakyapuri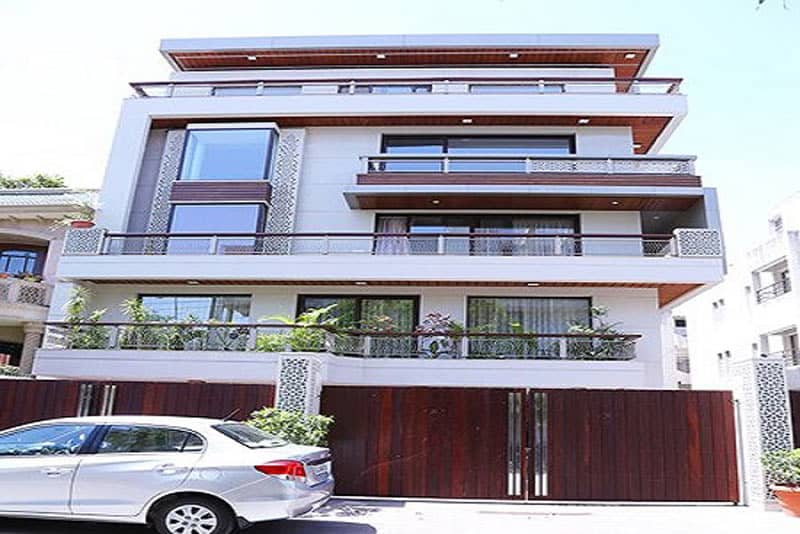 Picture Credits: southdelhifloors
Chanakyapuri is also known as the Diplomatic Enclave and houses a vast number of foreign embassies as well as snazzy villa-type residential homes fit for royalty. Counted among the few extremely expensive and prosperous locales in the city, the big-shots always keep an eye out for fluctuations in property prices in this area. With several eateries and five-star hotels located in the vicinity, Chanakyapuri never fails to impress! 
Average Rate Per Square Feet | Rs 100,000 Approx (As Of April 2021)
10. Hauz Khas Enclave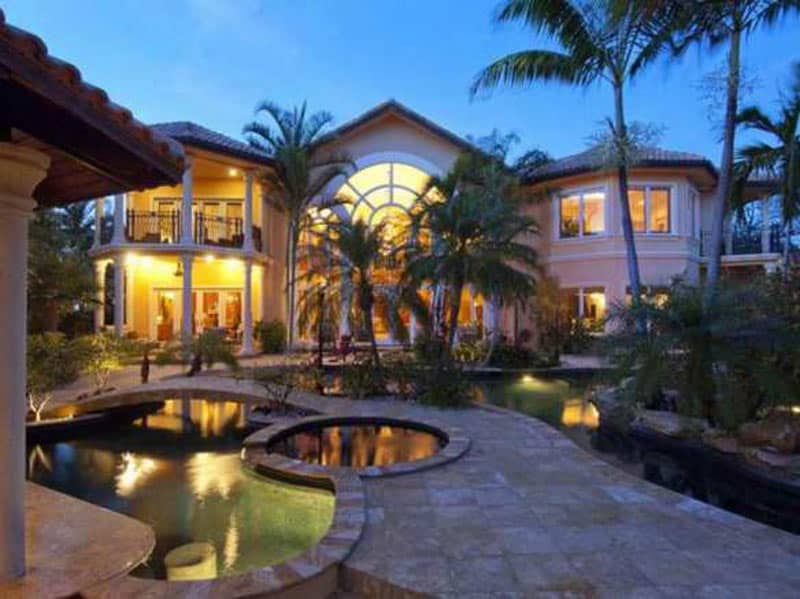 Picture Credits: homesandloansblog
Hauz Khas has always been a happening place to drop by with the gang, but what some might not know is that the area is also one of the most wealthy and posh ones in the city. With the Hauz Khas Fort, Deer Park and the ever-buzzing party destination - Hauz Khas Village to one side, bordering other expensive localities like Green Park and Gulmohar park on the other, Hauz Khas is a fave of cricket personalities like Virender Sehwag. The remains of Islamic architecture strewn throughout Hauz Khas also give it a historic and rustic vibe, making it a prime spot for buying property. 
Average Rate Per Square Feet | Rs 21,900 Approx (As Of April 2021)
11. Vasant Vihar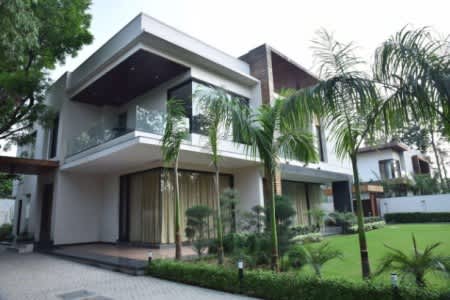 Picture Credits: 99acres
Vasant Vihar is an affluent area that houses several diplomats and embassies and borders other high profile areas like GK, Green Park, and Hauz Khas. Consisting primarily of individual palatial bungalows, Vasant Vihar is the definition of opulence and class. It is divided into several blocks that range from A to Z, each having its own shopping complexes and parks. No wonder so many people wish to live here!
Average Rate Per Square Feet | Rs 17,500 Approx (As Of April 2021)
12. Gulmohar Park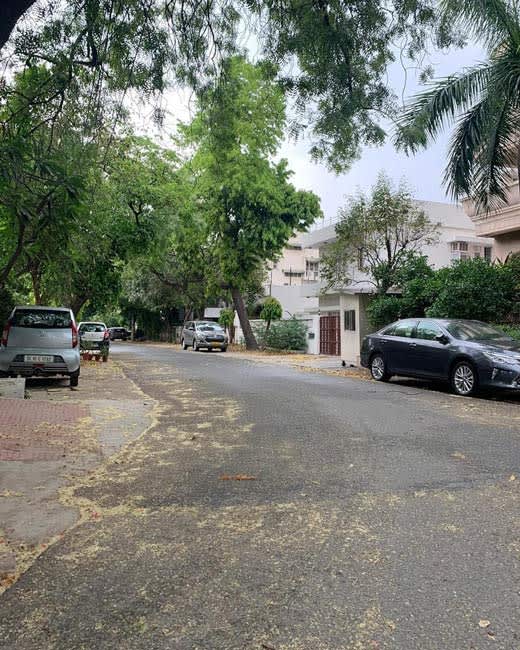 Picture Credits: n_madhabpanda
Lying between Hauz Khas and Gautam Nagar, Gulmohar Park is an upmarket area that houses the creme-de-la-creme of the city and is named so because of the gorgeous red-flowered Gulmohar trees that line the entire area. The locality is majorly known for the gorgeous Gulmohar Park that is maintained by the Delhi Development Authority (DDA) and was initially established by a group of journalists back in the 1970s. Presently, some of the top names in Bollywood, politics, business and journalism reside and own properties here. 
Average Rate Per Square Feet | Rs 25,300 Approx (As Of April 2021)
13. DLF Chattarpur Farms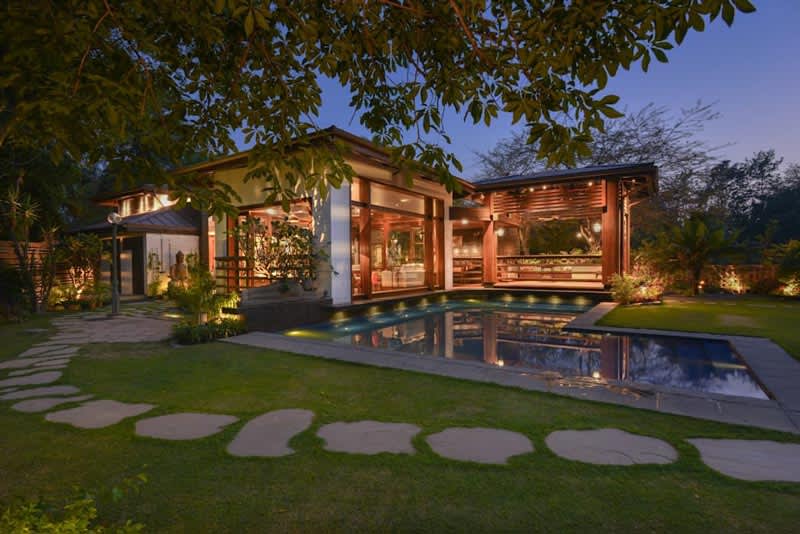 Picture Credits: homify
The Chattarpur area is a mix of rural and urban development, surrounded by forests with Sainik Farms falling on the northern side. Located near the Chattarpur Temple, which is the second-largest temple in India after the Akshardham Temple, its residential landscape consists of farmhouses, independent bungalows and low-rise apartment complexes. Endowed with great accessibility to the prime hospitals and schools in the area, and connected via the Yellow Line of the Delhi Metro, DLF Chattarpur Farms is considered to be an incredibly desirable area to buy land in! 
Average Rate Per Square Feet | Rs 12,500 Approx (As Of April 2021)
14. Maharani Bagh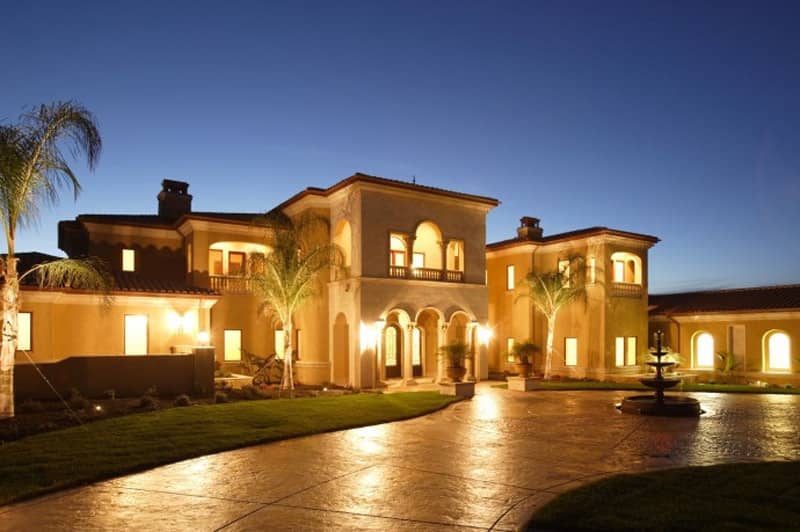 Picture Credits: propertydealersmaharanibagh
A posh and upscale gated residential locality situated in the South Delhi district, Maharani Bagh is also home to some of the most influential families in the government and business alike and is surrounded by large bungalows and lush green parks. Some of the more notable residents of this locality include Manya Seth and BJP leader Maneka Gandhi. This premium locality is also close to the Jamia Millia Islamia University and home to many great shopping complexes and markets, ensuring complete comfort for the people who live here. Another factor that makes it a great area to live in includes its proximity to Dilli Haat and Hauz Khas. 
Average Rate Per Square Feet | Rs 28,500 Approx (As Of April 2021)
15. Mayfair Gardens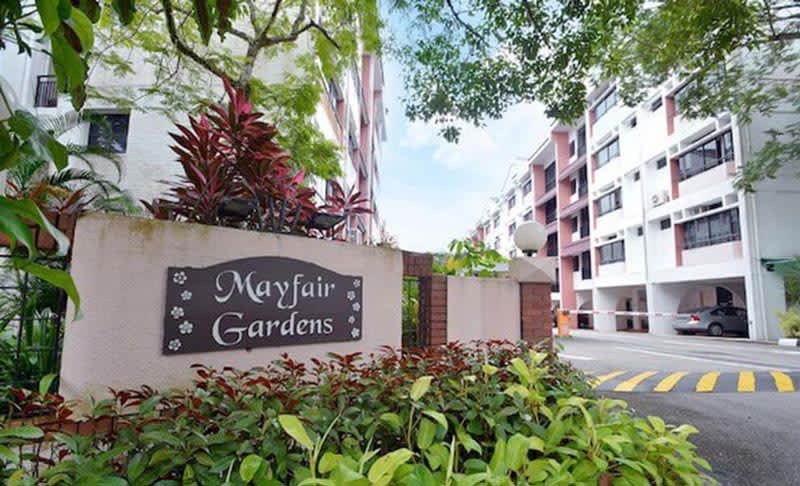 Picture Credits: delhimetromaps
Mayfair Gardens is a top-tier residential area housed inside the Hauz Khas locale and known for its beautiful and quaint surroundings, easy accessibility to markets and great connectivity to the major hubs of Delhi. This gated community has a single access point that is heavily guarded, making it one of the safest areas to be living in Delhi and offers absolute privacy. Surrounded by numerous parks, posh markets, finest restaurants and roads that are congestion-free, Mayfair Gardens might just be the most preferred locality for buyers RN! 
Average Rate Per Square Feet |  Rs 20,500 Approx (As Of April 2021)
16. Punjabi Bagh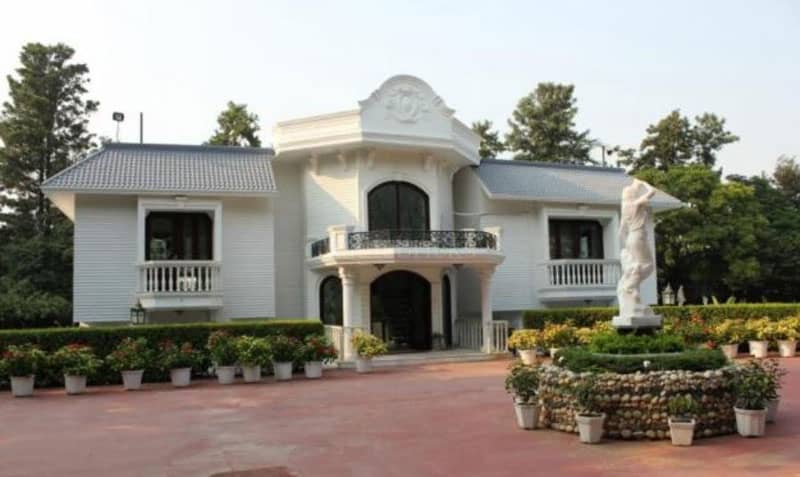 Picture Credits: interlinkestates
One of the poshest colonies in West Delhi, Punjabi Bagh is also a key locality that houses some well-known schools like Guru Nanak Public School, Hans Raj Model School, N C Jindal Public School and hospitals like Maharaja Agrasen Hospital and MGS Hospital. Initially built after Partition to provide a place for all the Hindu and Sikh refugees to reside in, it has, over the decades, commercially grown in leaps and bounds. It now boasts of huge bungalows, restaurants and recreational facilities that engulf the area in lavishness!   
Average Rate Per Square Feet | Rs 13,500 Approx (As Of April 2021)
And there you have it, peeps! Some other wealthy and elite areas that fosho deserve a mention and can't be ignored include Green Park, Safdarjung & SDA, Nizamuddin East, Friends Colony, Greater Kailash (I & II) & Defence Colony. Each of the above localities has its own inherent charm and is doused in class, wealth, luxury and skyrocketing property prices. So, if you're ready to completely dig into your pockets for a property that exudes exuberance, then this list is for you!