Delhi
16 Countries You Can Now Take An Intl. Flight To With The New Air Bubble Agreement In Place
We come bearing some incredibly good news, folks! In a bid to restart commercial passenger services and leisure travel, India has signed new air bubble agreements with 16 countries, which will allow y'all to finally take that international vacay you've been longing for! We know, we know - we're so ecstatic that we can't believe it, either! So if you miss travelling, here are the 16 countries to which you can now travel, so read on and start packing your face masks!
1. USA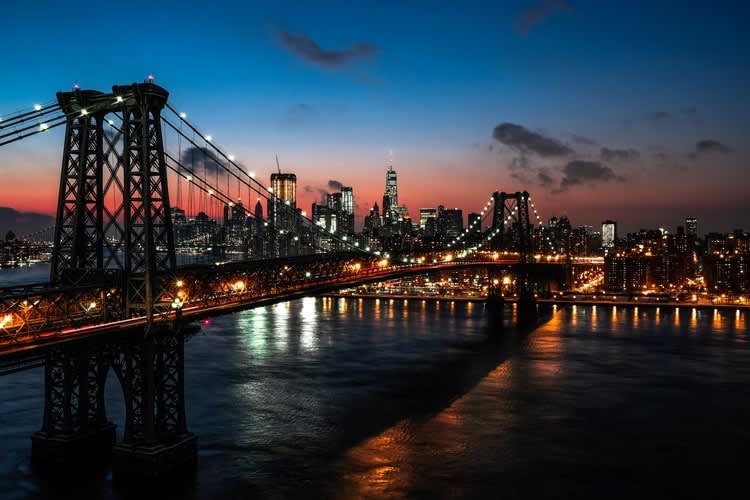 The USA is the 3rd largest country in the world and full of a myriad of fun activities and sights to enjoy. With contrasting geography that ranges from snow in Alaska to the tropical vibes of the coastal cities of Hawaii and Florida, the US is a traveller's paradise. Offering man-made attractions like Disneyland and Hollywood as well as architectural landmarks like Time Square, Statue of Liberty and the Empire State Building as well as natural splendours like the Grand Canyon and the Glacier National Park, this country has it all, so make your plans to visit here soon!
2. UK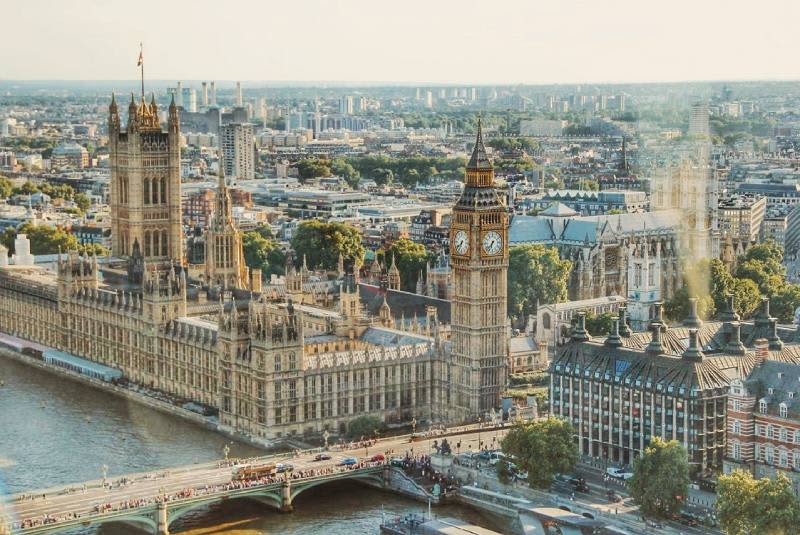 Known for its rolling landscapes and beautiful countryside, the UK is a diverse country with people of Scottish, English, Irish and Welsh descent. Divided into 'Lowland' and 'Highland' zones based on their topography, this island nation boasts of historic cultural heritage and astounding ancient architecture. Visit London for fashion, shopping and landmarks like the Big Ben and London Eye, or take a cultural tour of the ancient walled city of York, famous for its York Minster Cathedral. This country is awash with a plethora of sights to see, so pack your bags and conquer! 
3. Afghanistan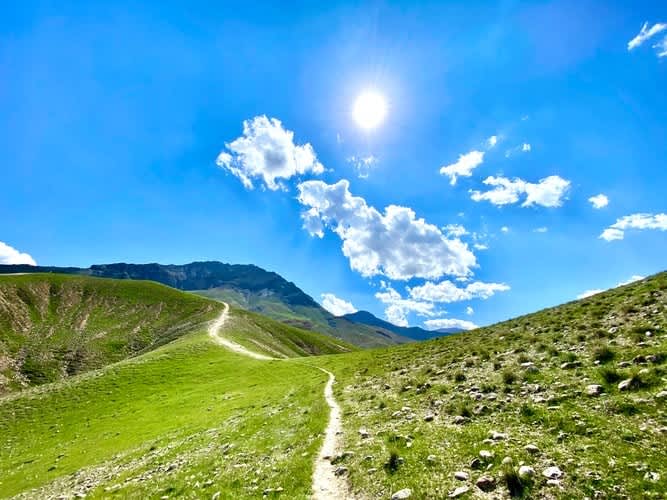 Still struggling to recover from the decades of war, Afghanistan is taking baby steps to rebuild its country and its economy, and we can say with certainty that there is much to see and do here including several attractive tourist destinations. Definitely visit the Great Mosque of Herat, Minaret of Jam, Kabul Zoo, Gardens of Babur, and Qargha Reservoir when you land up here. Bamyan also makes for a great skiing destination in the winters, so pack your cosy warm coats and woollens and don't forget to take back some beautifully embroidered rugs that the country is uber famous for! 
4. Bahrain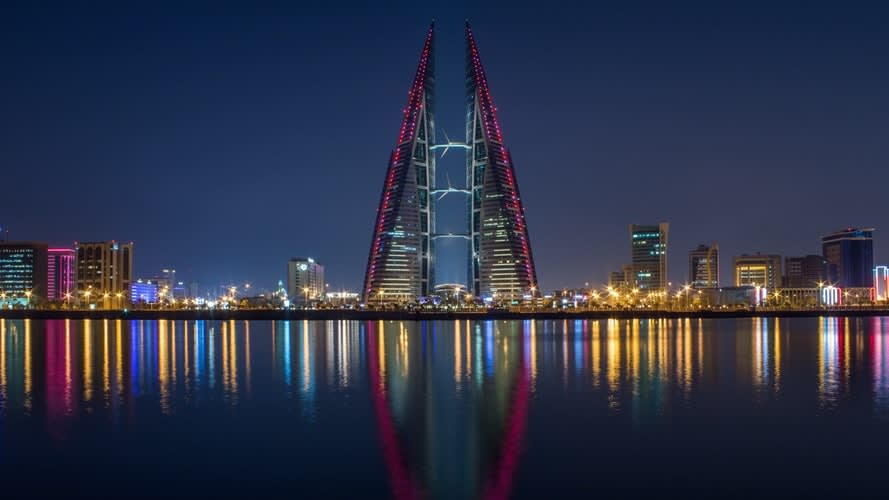 Bahrain is an archipelago of 33 islands and makes for the perfect vacation away from your busy and stressful lives. Great for all kinds of water sports, the capital Manama also boasts of an incredible skyline. Bab-Al-Bahrain, The Bahrain National Museum, Al-Areen Wildlife Park and Reserve in Sakhir are just a few places you defo need to visit. The best time to see this gorgeous country would be from November to February, so head on over for some lazy days on sandy beaches with margaritas on the side, and soak in that vitamin sea! 
5. Bhutan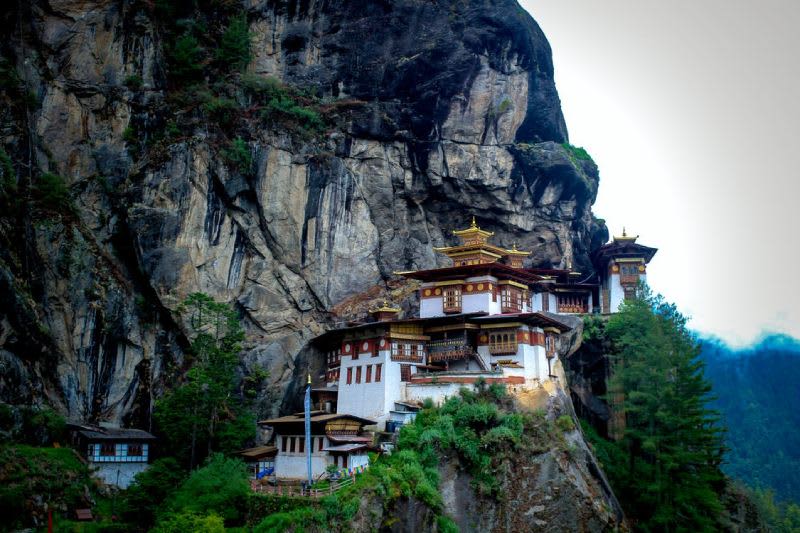 Popularly known as the 'Land of the Thunder Dragon', Bhutan borders the Eastern Himalayas and comprises a hilly and steep mountainous landscape. This quaint country also houses the world's highest unclimbed peak, Gangkhar Puensum, at 24,836 feet. Once here, you need to try their sumptuous national dish called Ema Datshi and visit the serene Punakha Dzong to fully immerse yourselves in the Bhutanese culture. A fun fact about the country - the prosperity of the country is measured by a 'Gross National Happiness' index, so get ready to amp up your happiness index right here! 
6. Canada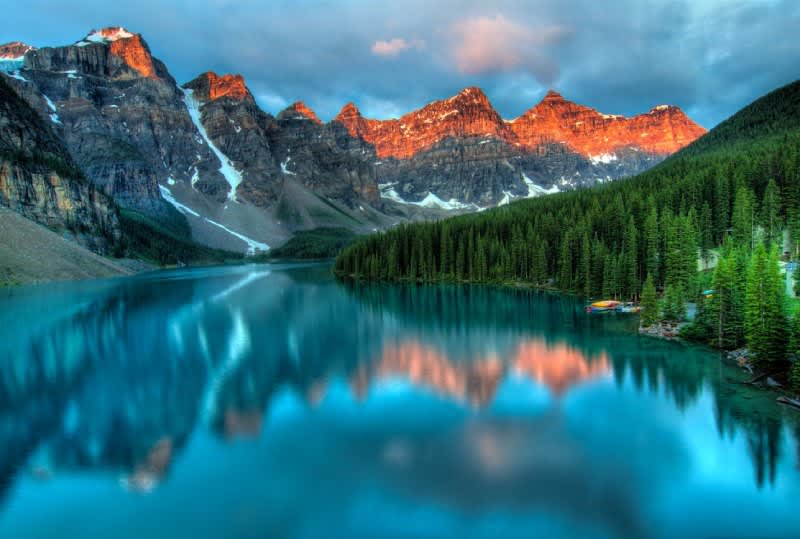 Canada embodies and proudly flaunts the quintessential maple leaf symbol that represents its culture and beauty. It's here, in the Yukon and Northwest territories, where you'll get to witness the magnificent Northern Lights that are famed all over the world. Other bucket-list-worthy places that you should check out include the gigantic and majestic Niagara Falls or immerse yourself in the sweet jazz music in Montreal, where the famous annual jazz festival takes place. Canada has a lot to offer with its fresh-water glaciers, vibrant culture and pristine landscape, and trust us when we say that the experience will be worth it! 
7. France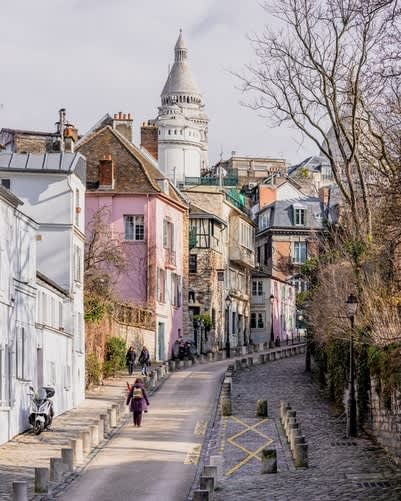 Home to some of the most stylish and chic people in the world, France is a haven for fashion, mouth-watering cuisine and aromatic wine. Known for being one of the most romantic countries in the world, don't miss out on witnessing the magnificence of the Eiffel Tower for yourself, once you land there. For the artistic souls, spend an entire day at the largest museum in the world which is also a historic monument, The Louvre, and lose yourself in the incredible art that'll envelop you. Get ready to be seduced by all the charms of France and don't forget to say 'Bonjour' when you run into a local!
8. Germany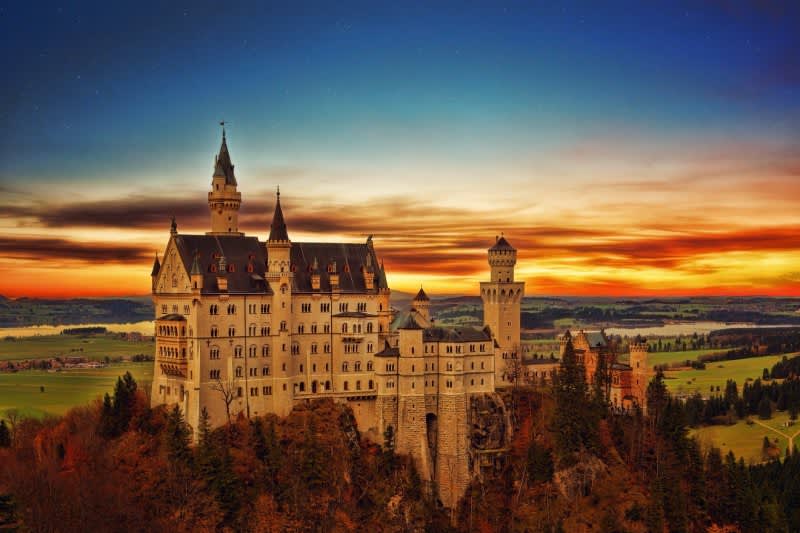 Germany is the largest economy of Europe and the second-most populous nation in the continent. Offering an enchanting landscape and vibrant culture, the country boasts of modern architecture and happening nightlife in Berlin, and Mediterranean-style cafes, many magnificent art galleries and museums in Munich. Some of the key attractions here include the Berlin Wall, Museum Island, Brandenburg Gate and the Holocaust Memorial. Germany, though a modern and urban country, is full of people who have warm hearts and charming personalities. So, when are you visiting this gorgeous country?! 
9. Iraq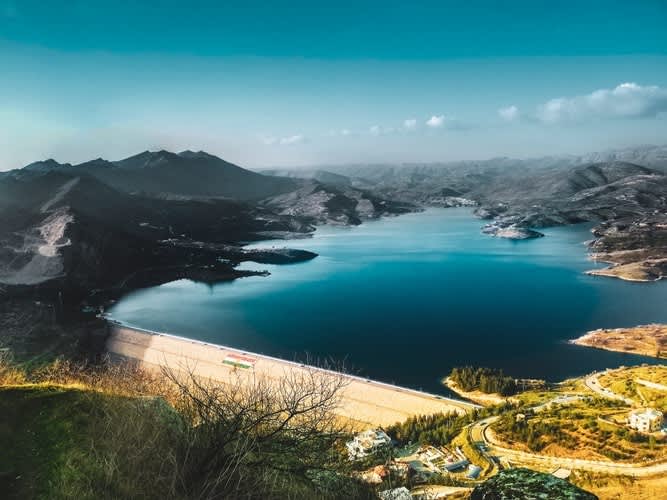 This landlocked gem of a country is home to a rich heritage, some great Islamic architecture, age-old mountains and historic UNESCO World Heritage sites. Bask in the charms of  Kadhimain Mosque and well-preserved ruins of the Abbasid Empire in Samarra and the ancient cities of the Mesopotamian civilization and Babylon. Also, don't forget to feast on some of their lip-smacking local dishes like adas bil hamod (lentils with lemon juice), yalanchi (tomatoes stuffed with rice), and ma'mounia (wheat pudding). The Kurdish region in Iraq is considered to be the safest place presently for independent travellers, so explore away! 
10. Japan
Also known as the 'Land of the Rising Sun', Japan is an eclectic and aesthetic mix of ancient temples and towering neon wonderlands, enticing you with their beautiful cherry blossom trees and scrumptious food. Get enamoured by the unique cultural practices and hospitality of this small country that'll totally woo you. Mount Fuji, Imperial Tokyo, Hiroshima Peace Memorial Park and the Island Shrine of Itsukushima are just a few of the unmissable sights that you defo have to see, once you drop by. A hub for amazing manga cafes, karaoke bars and food, do try their scrummy udon, onigiri, and sushi for an ah-mazing vacay! 
11. Kenya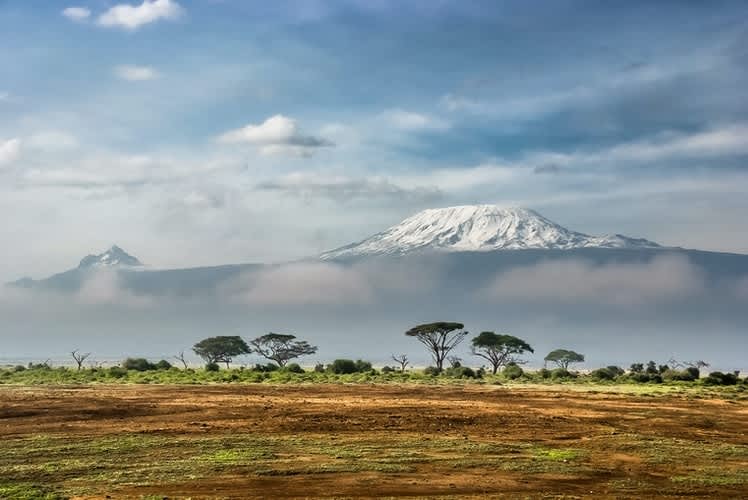 Kenya is a country that lies right on top of the Earth's equator. Providing a great ecological mix - from the great rift valley to mountain highlands to the Savannah grasslands, Kenya is the place to visit if you want to spend some time amidst wild animals and pristine nature. A must-visit for all the wildlife enthusiasts, if adventure is what you seek, you shall find it through the various wildlife safaris of Masai Mara Game Reserve and Serengeti National Park. A visit to the Lake Nakuru, where you can witness hundreds of flamingoes and the numerous golden sand beaches that line its coast, would also make for a fantastic holiday experience! 
12. Maldives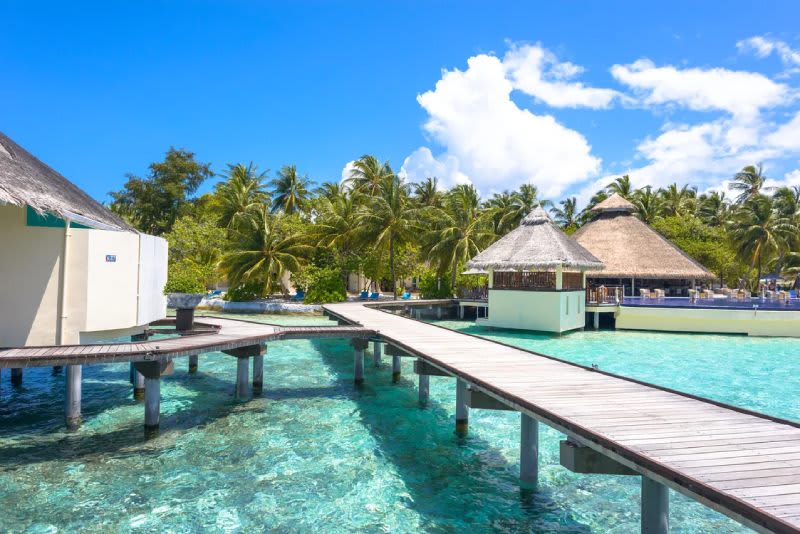 Situated Southwest to India on the Indian Ocean, this small but enthralling country offers some incredible views and the world's finest surf and deep-sea diving options for water sports lovers. You can go canoeing, catamaran sailing, water skiing, kayaking, parasailing, windsurfing, snorkelling, kitesurfing, and kneeboarding and SO much more here! Some other attractions that are definitely worth checking out include Male's National Museum and the Mulee Aage Palace. So, pack your swimsuits and get ready for some fun in the sun! 
13. Nigeria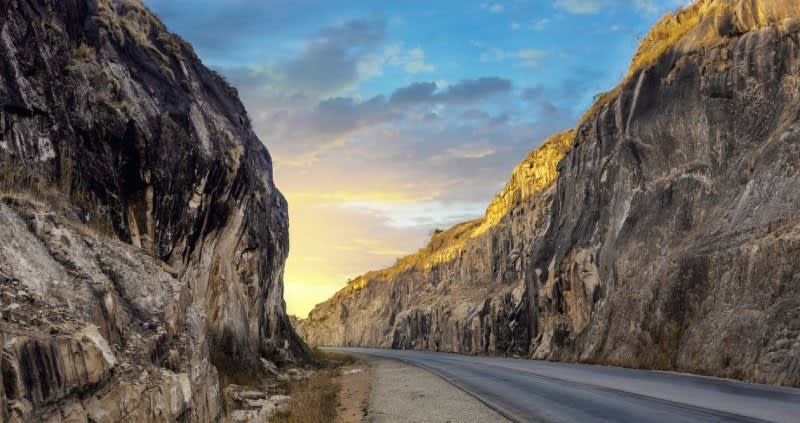 Nigeria is a tropical country located in West Africa and offers a cornucopia of tourist attractions that will submerge you in the country's traditions and culture. Lagos, Kano and Abuja are some of the more touristy places and will give you the glamour of a splendid beach vacay, as well as offer thrilling adventures at the wildlife reserves. Zuma Rock, Aso Rock, National Church of Nigeria, and Abuja National Mosque are some of the places where you can fulfil all your sightseeing aspirations after you're done lounging on the beaches. Also, don't forget to bring back some beautifully handcrafted Ankara print fabric, and have the time of your lives! 
14. Oman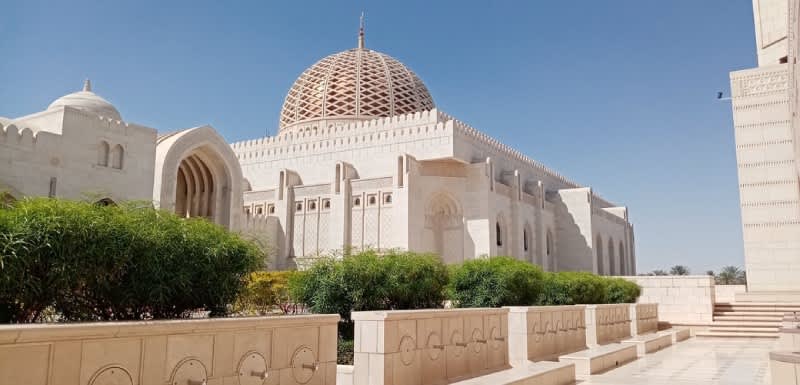 Oman is a beautiful, geographically diverse country housing everything from deserts, mountain ranges to valleys, coastal plains and lush greenery which will leave you spellbound. One of the oldest independent countries in the Arabian Peninsula, it boasts of a plethora of adventure activities, untouched natural beauty and magnificent palaces and forts. Marble-clad Sultan Qaboos Grand Mosque, Old Muttrah Corniche and sandy beaches at Shatti Al Qurum are just a few of the places worth visiting. So book your tickets and get ready to soak in the beauty of Oman! 
15. Qatar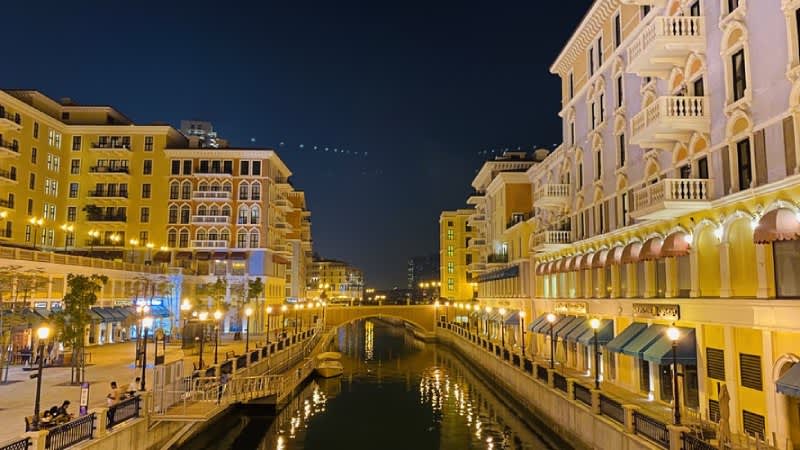 Qatar is one country that oozes serenity and timeless traditions. This well-planned country weaves together old-world hospitality and urban sophistication into a pleasing mix that is bound to make the typical tourist fall in love with the country. The unique traditions and the melange of activities offered here as well as some brilliant architecture in the city of Doha make Qatar a much sought-after tourist spot. Kassem Darwish Fakhroo Islamic Center, Katara Mosque, Qatar National Museum, The Corniche, and The Museum of Islamic Art are just a few of the sites that will wow you with the country's beauty, so head over and experience it for yourself! 
16. UAE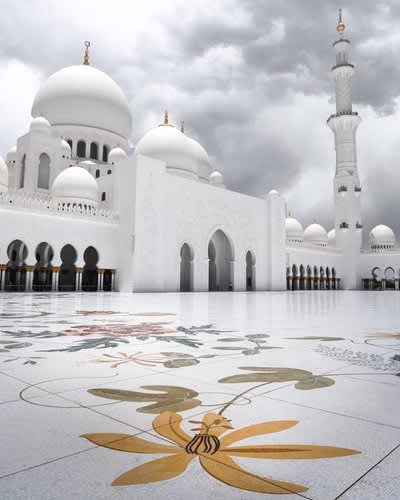 The UAE is an exotic country situated on the eastern side of the Arabian Peninsula and a hub for great shopping and magnificent architectural structures that will completely immerse you in its culture and beauty. It also houses the world's tallest building, the iconic Burj Khalifa which offers a breathtaking view of Dubai from its observation deck. Also offering a milieu of exotic activities, you can't miss out on visiting the Sheikh Zayed Mosque which will entrance you with its mystical aura. So, set the dates and embark forth to experience its rocky mountains, rolling dunes and sunny coastlines for a trip to remember! 
So, get your visas, check the guidelines, book your tickets, take all the precautions and safety measures and head over for a blissful holiday!