Delhi
15 Hot New Restaurants & Watering Holes That Sprung Open In The Month Of December
The year has come to an end, but Delhi refuses to slow down and has yet again given us loads of lively new places offering unique concepts, cuisines from across the world and of course, delicious meals to tuck into. Here's taking a look at the best places that opened up in the last month of 2017!
1. The American Connection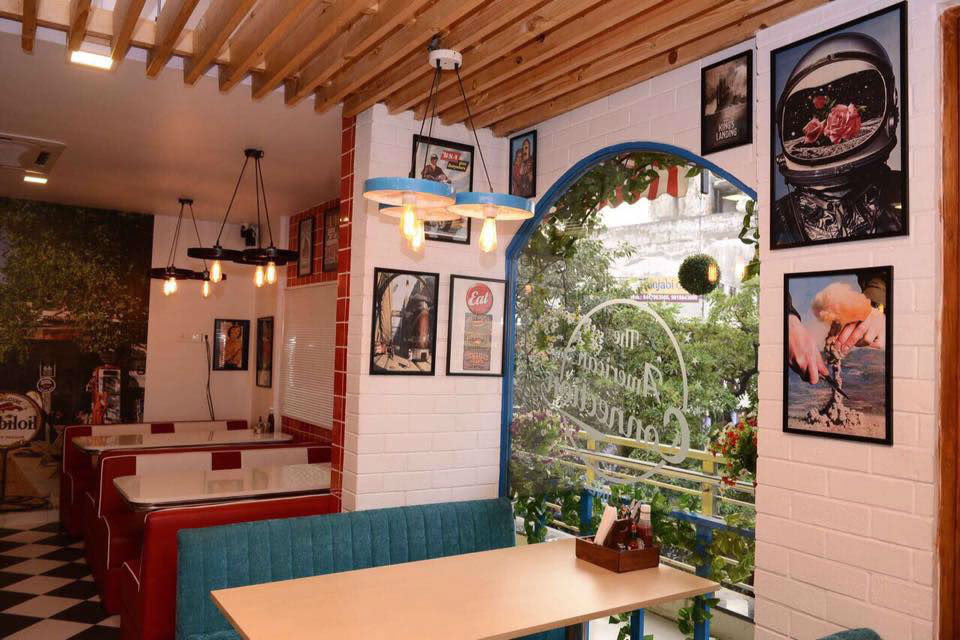 If you adore classic American dishes, this place brings 'em to you on a platter at fairly affordable prices. It also incorporates various other cuisines such as Italian along with true-blue American dishes and this mix is something we can't get enough of, for there's always something new to discover. The food comes in satisfying portions, the shakes are thick and we simply love the red-and-white booths and diner feels here!
Meal For Two | Rs 400
Where | F1, 2nd Floor, Kalkaji Main Market, Kalkaji
Check Out Their FB Page | https://www.facebook.com/TheAmericanConnectionDiner/
2. Poke Bar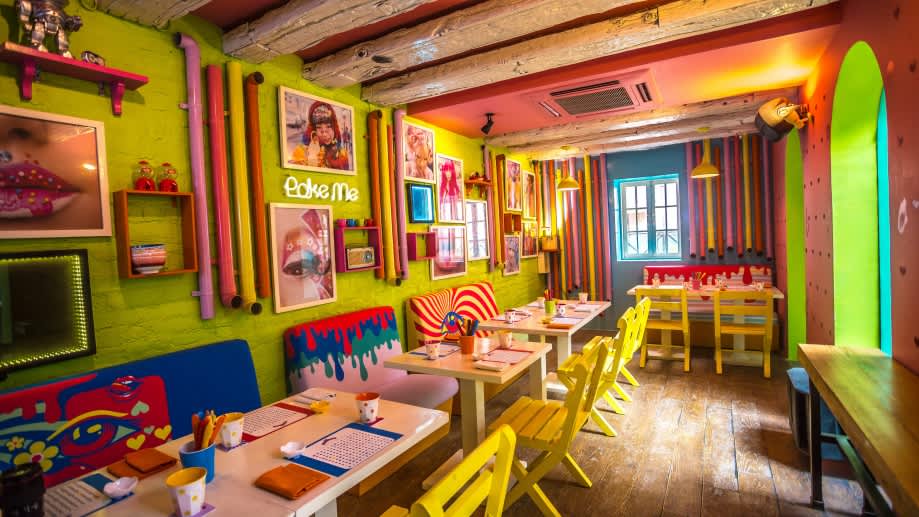 Guppy by Ai in Lodhi Colony has a super cool addition - Delhi's very first Poke Bar! Poke is basically a bowl with different variants of hearty meals and is filled with fresh, healthy ingredients. You can choose from one of their bowls or even customize your own with a range of grains, superfoods and dressings. We love the concept and also the funky, all-out colourful look of the place - come on by!
Meal For Two | Rs 1,500
Where | Poke Bar - Guppy By Ai, Lodhi Road 
Check Out Their FB Page | https://www.facebook.com/thepokebarindia/
3. The Mellow Garden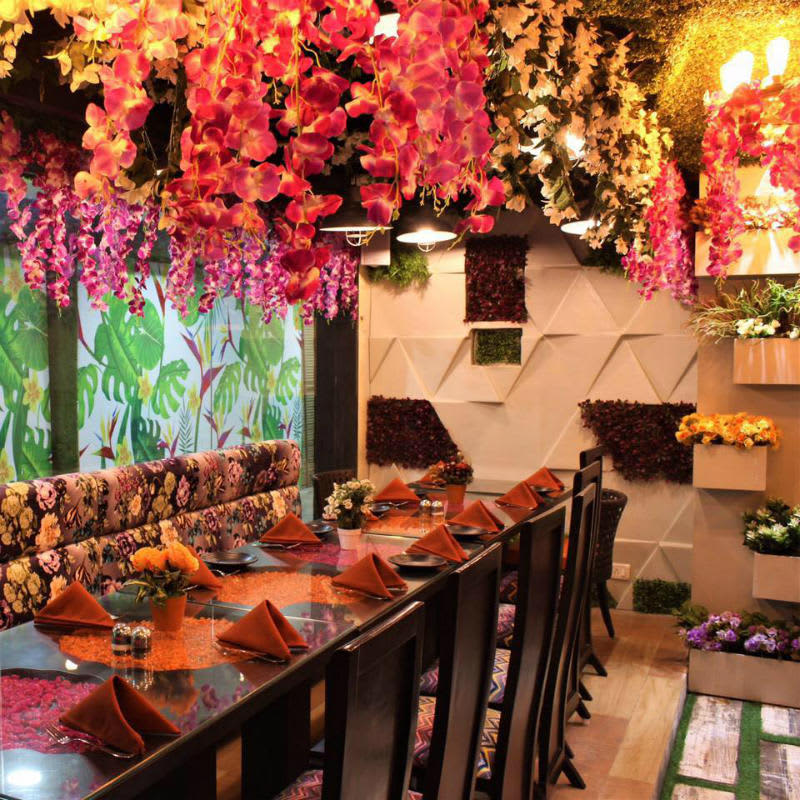 An Indo-Chinese restaurant, The Mellow Garden offers a pleasant ambience along with delectable dishes that have subtle and delish flavours. They have a rooftop seating area which offers a gorgeous view of the city and their menu is divided according to meals, such as the High Tea Menu and the Party Dinner Menu. 
Their Chinese Platter has an array of options with sufficient portions, the Kadhai Chicken had us licking our fingers and the Jamun Kulfi cannot be missed! Come check 'em out!
Meal For Two | Rs 1,200
Where | 307, 3rd Floor, F Block Market, South City 2, Gurgaon
Check Out Their FB Page | https://www.facebook.com/themellowgarden/
4. Karim's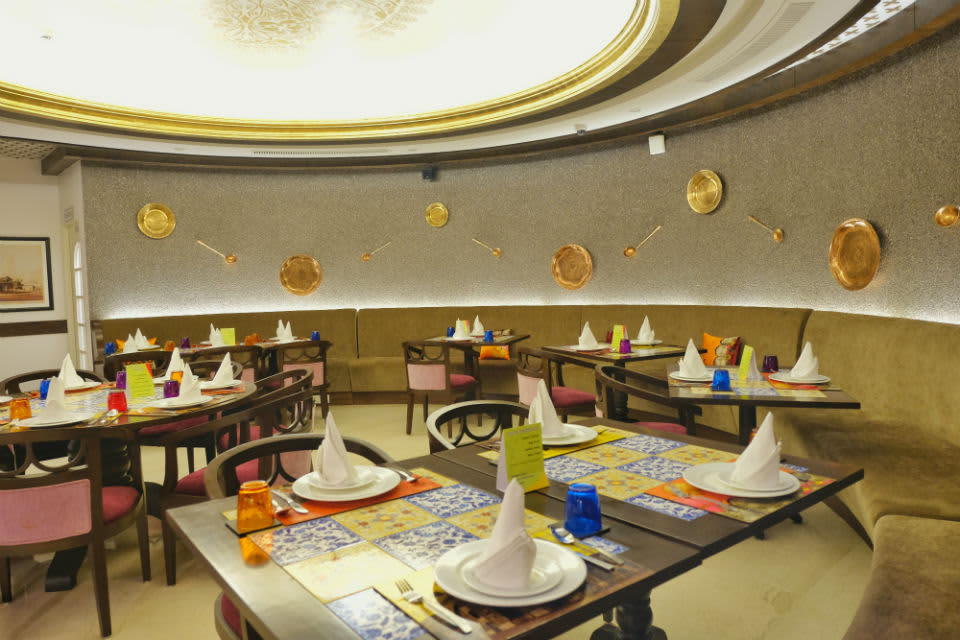 Anyone who's lived in Delhi for is a definite fan of Karim's for their authentic Mughlai food. Well, we were in for a pleasant surprise when Karim's opened up a brand spanking new fine-dining restaurant (their first ever) on MG Road complete with gorgeous interiors and a fancy menu. They've actually added numerous new dishes such as Tandoori Prawn, Tandoori Fish Tikka and Fish Prawn to their already famous Mughlai menu!
Meal For Two | Rs 1,500 
Where | 12, The Gallery On MG, Opposite Metro Pillar 54, Near Sultanpur Metro Station, MG Road
Check Out Their FB Page | https://www.facebook.com/KARIMS-RESTAURANT-127032400672203
5. Duty Free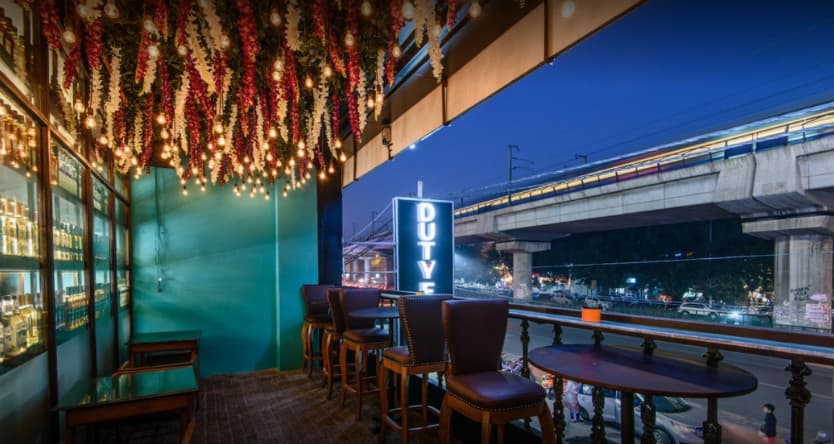 A blend of cafe and cool AF lounge, Duty Free boasts of a balcony area for chilly evening get-togethers and the indoor space sees a DJ playing our favourite tracks. We love how their menu has so many cuisines, ranging from Asian, Lebanese, Middle Eastern and Continental dishes. The Mini Vada Paos were adorable and held authentic Bombay flavours and the Chicken Bao was soft and crunchy - just the way we like it! 
Meal For Two | Rs 900
Where | C-10, Vishal Enclave, Rajouri Garden
Check Out Their FB Page | https://www.facebook.com/dutyfreebarr/
6. Funnel Hill Creamery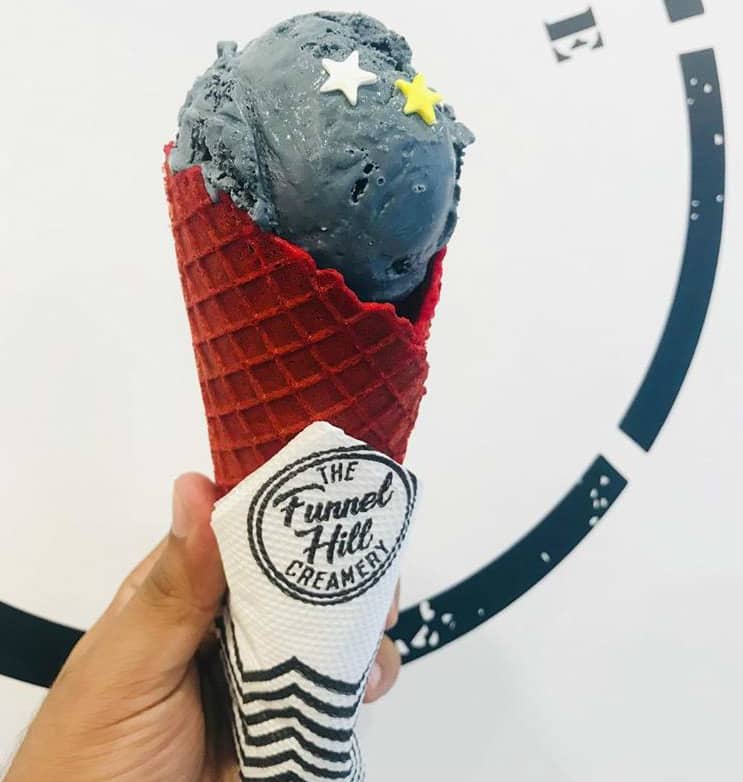 If you've been looking for cool new dessert parlours, Funnel Hill Creamery has arrived just for you! Their dishes are far from cliched and most of them some unique twists such as the Gossip Girl flavour, unicorn ice cream topped with cotton candy, marshmallows and white chocolate. 
They also serve the Gothic Black Ice Creams we've been seeing all over Instagram and we're dying to try their Dark Matter Shake that serves as the perfect morning pick-me-up. Seriously, this place is amazeballs! 
Meal For Two | Rs 800
Where | G-55, Ground Floor, Main Market, Green Park
Check Out Their FB Page | https://www.facebook.com/thefunnelhillcreamery/
7. Karma Kismet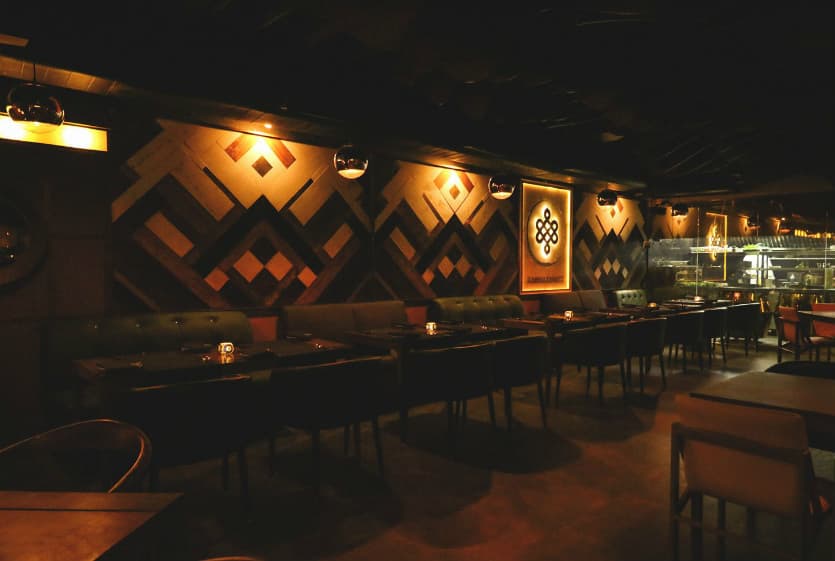 A fine dining place in GK, Karma Kismet is perfect for your next date night as they serve exquisite North Indian and Awadhi food. The dim lightning and woodsy interiors make it a romantic, cosy space and the live music only adds more magic to the ambience! 
We suggest starting off with the Gucci ka Shorba, a clear soup made of gucci mushrooms and do try the Kala Murg Malai and Murg Makhani here. Plus their Deconstructed Paan comes packed with an explosion of flavours!
Meal For Two | Rs 1,500
Where | M-25, M Block Market, GK II
Check Out Their FB Page | https://www.facebook.com/karmakismetGK2/
8. Farmer's Kitchen
This place is perfect for a weekend brunch scene as they have both indoor and outdoor seating, and the place is quite cosy, overlooking the bustling GGN metropolis. If you've been wanting to try Persian food, head here and take your pick from their delectable Grilled Platter. 
Each dish here is unique and made with love and care, using timeless recipes and ingredients. Some must-try dishes here include the Zataar Paneer Platter and the Mezze Platter. Come try! 
Meal For Two | Rs 1,000
Where | Shop 210, 2nd Floor, DLF City Court, Sikandarpur, Gurgaon
Check Out Their FB Page | https://www.facebook.com/farmerlove777/
9. Mia Bella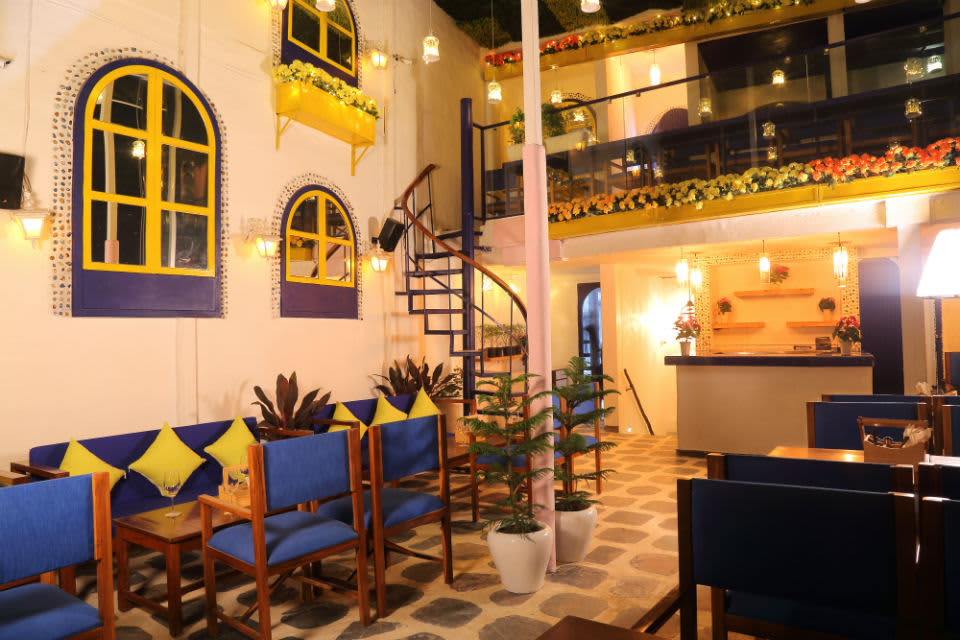 Mia Bella is back peeps *YASSSSS*! One of our favourite romantic spots in Delhi is finally back after a complete facelift and we can't wait to head there! The place will give you all the European feels - starting from the ambience to the menu. 
Take bae here, sit outside and enjoy the breezy weather while sipping some nice wine or a cocktail, order sumptuous European delicacies like Pimientos Rellenos *drool, drool* or the mouth-watering Patata Bravas with Smoky Aioli. 
Meal For Two | Rs 1,600
Where | 50 E, Hauz Khas Village
Check Out Their FB Page | https://www.facebook.com/MiaBella.hkv/
10. Jamun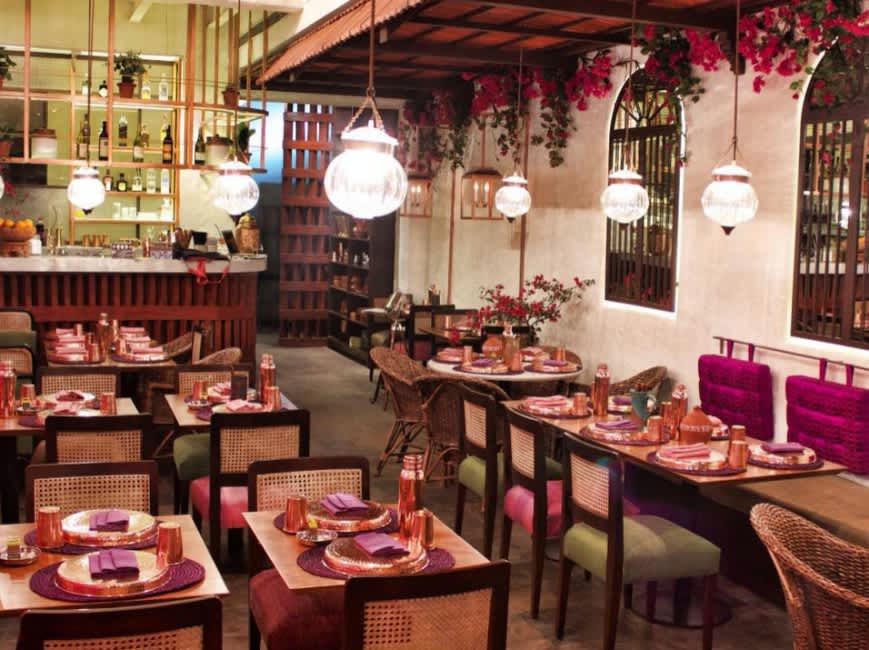 Always wanted to try some authentic regional dishes from the far corners of India? Jamun does just that as it brings both popular dishes as well as forgotten recipes on a platter. They serve it in a simple, unpretentious manner, as it would be in any Indian household. 
The vegetable stew with rice appams is a light, flavourful dish while the Dal Panchmel is a combination of 5 varieties of lentils. The best part? The place is done-up entirely in jamun-y purple hues!
Meal For Two | Rs 2,000
Where | 17, Lodhi Colony
Check Out Their FB Page | https://www.facebook.com/eatjamun/
11. HUDBA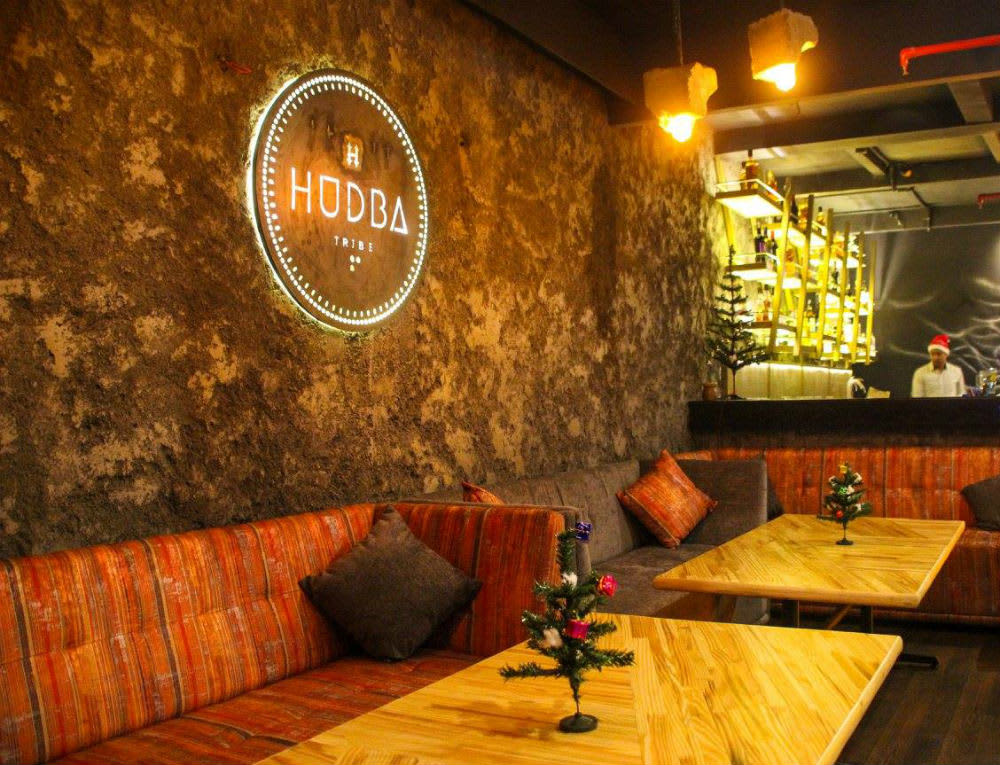 HUDBA is just the place to head to on Friday evenings after work. They have a full bar, karaoke nights, live music and a screen to catch all your matches on. Plus, they have a great selection of cuisines from all across the globe and we're especially appreciative of their Basil Chicken and Assorted Non-Veg Platter. Seeya there, glass in hand!
Meal For Two | Rs 1,300
Where | M-10, First Floor, M Block Market, GK I
Check Out Their FB Page | https://www.facebook.com/hudbalounge/
12. LIT Bar & Ristorante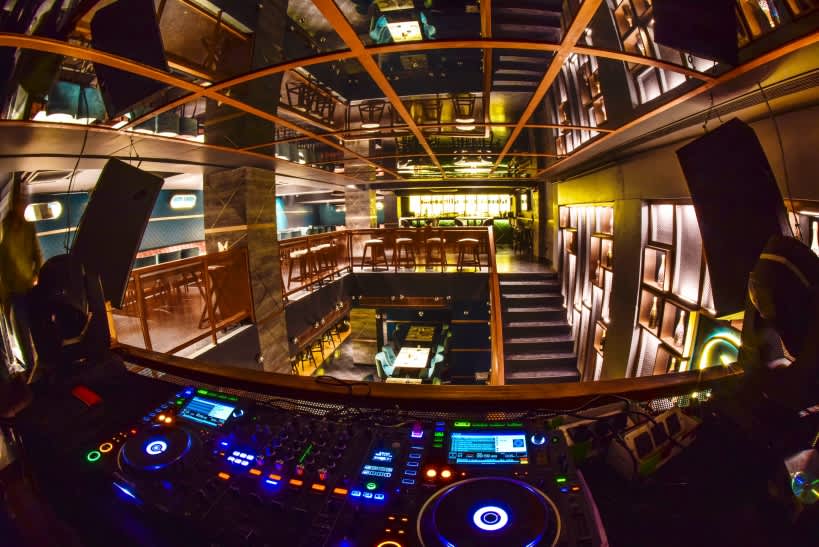 We know where we're spending our next Saturday night and it's at this happenin' and buzzing bar called LIT! The music is perfect and the drinks boozy with a beautiful range of cocktails and the food is lip smacking. Do give their desserts a try because their Melting Moment Chocolate Cake is absolutely heavenly!
Meal For Two | Rs 1,200
Where | Masjid Moth, GK III
Check Out Their FB Page | https://www.facebook.com/LIT-357189138026239/
13. Blackjack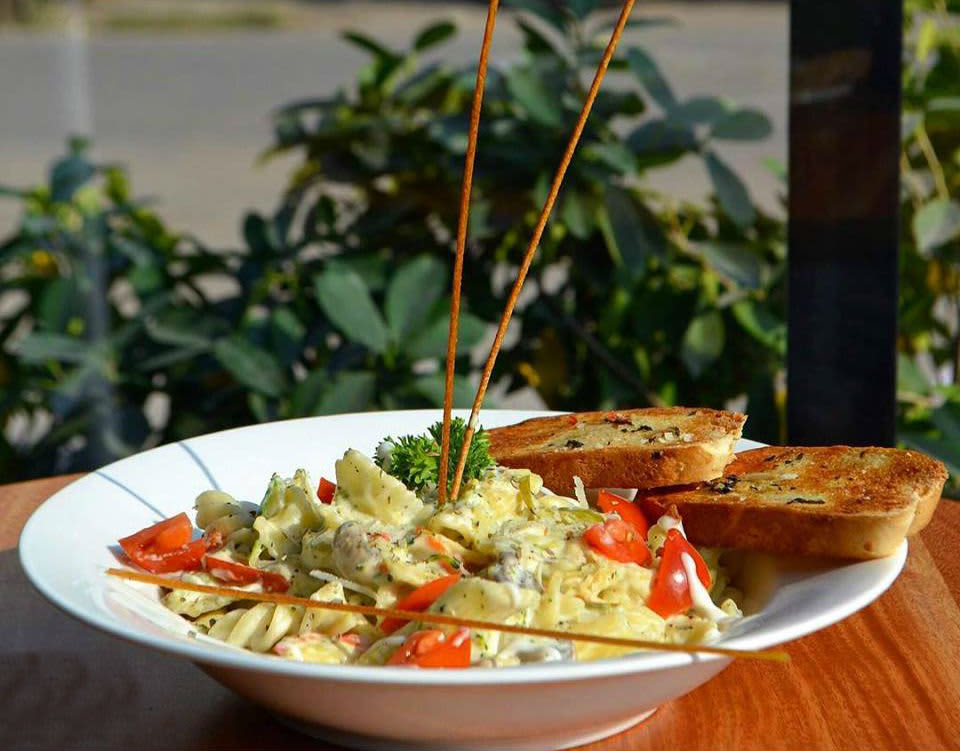 An authentic American restaurant serving quick finger food, Blackjack has a wide selection at pocket-friendly prices. Their Lord of LA burger is super cheesy and juicy while the Disco Fries are yummy bar nibbles. Try their Star Wars Drink if you're up for something wild and the Blueberry Thug Shake if you like a good, thick and sweet shake here!
Meal For Two | Rs 500
Where | Shop 1, Plot 23, North West Avenue, Club Road, Punjabi Bagh West, Punjabi Bagh
Check Out Their FB Page | https://www.facebook.com/blackjackdelhi/
14. Hong Kong Club, Andaz Delhi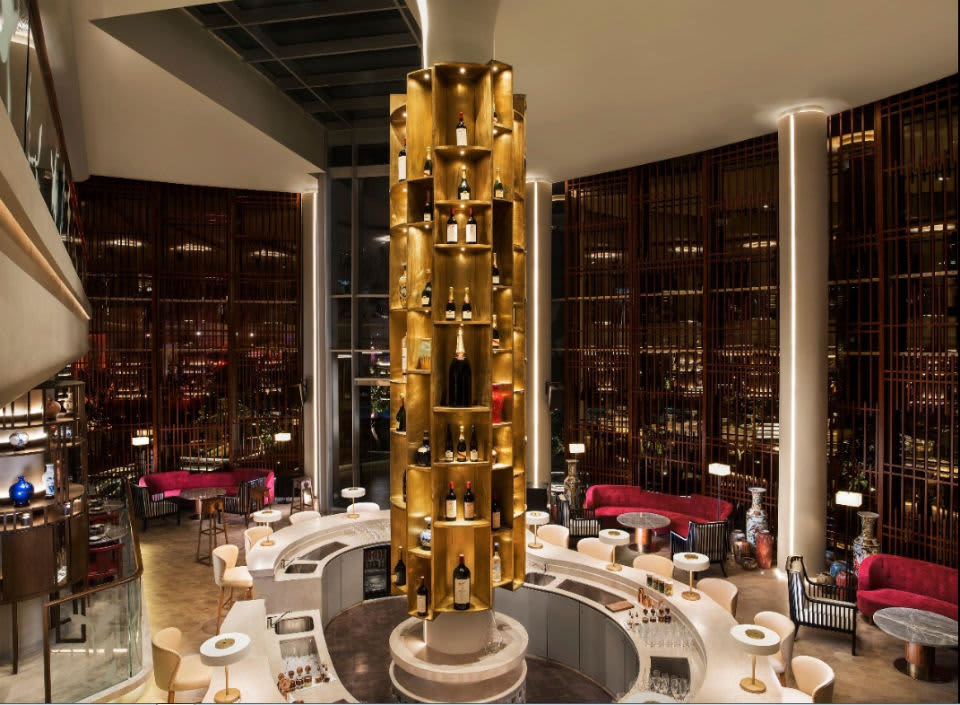 If you're tired of eating the Indianised versions of authentic Chinese dishes, fear not, because the Hong Kong Club serves authentic Cantonese fare. The ambience is glamorous with glass interiors, a DJ and inspired from Chinese culture. They also have a brilliant vegetarian menu and all their ingredients are fresh, the recipes being a unique burst of subtle, clean flavours. Plus, they serve boozy cocktails based on your zodiac signs!
Meal For Two | Rs 3,500
Where | Andaz Delhi, Asset 1, Aerocity
Check Out Their FB Page | https://www.facebook.com/TheHongKongClub/
15. Grub Capitol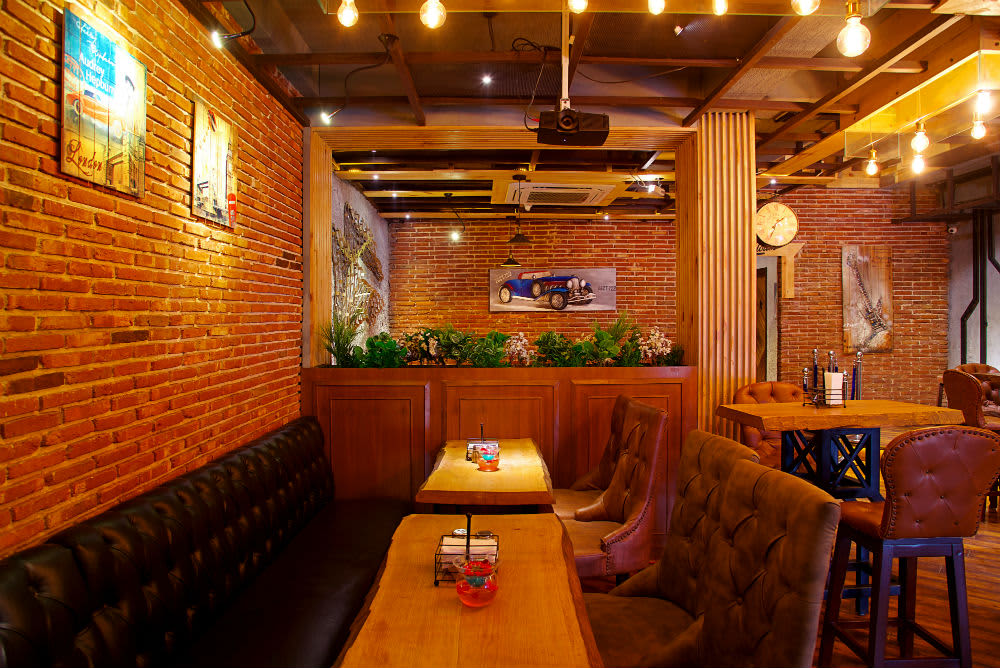 This beautiful restaurant has just opened up in North Campus and we love the woodsy interiors with warm yellow lighting. Delicious Continental, Italian and North Indian food at super affordable prices - they have quite a set of unique dishes such as Oyster Chilli Paneer, Galouti Kebabs and Herb Chicken in Marinara Sauce. Come on by after classes for some indulgence!
Meal For Two | Rs 700
Where | 2531, 2nd Floor, Hudson Lane, Delhi University-GTB Nagar
Check Out Their FB Page | https://www.facebook.com/grubcapitol/
What better way to start off the New Year than by visiting these super cool new eateries and trying out awesome dishes? Get going!