Delhi
15 Hatke Dishes That You Must Try At Horn OK Please This Valentine's Weekend!
Hello, foodies! Y'all know that the 7th edition of Horn OK Please - Delhi's Happiest Food Festival, presented by MAGGI FUSIAN and co-powered by Fresca Juices & POLO - The Mint With The Hole, is zooming back to the city over the super romantic Valentine's weekend from the 14th - 16th of February. And so, we've made a list of a few hatke dishes that you've GOTTA treat your taste buds to at this EPIC food fiesta!
1. Chicken Momos Biryani From The Lodhi Knights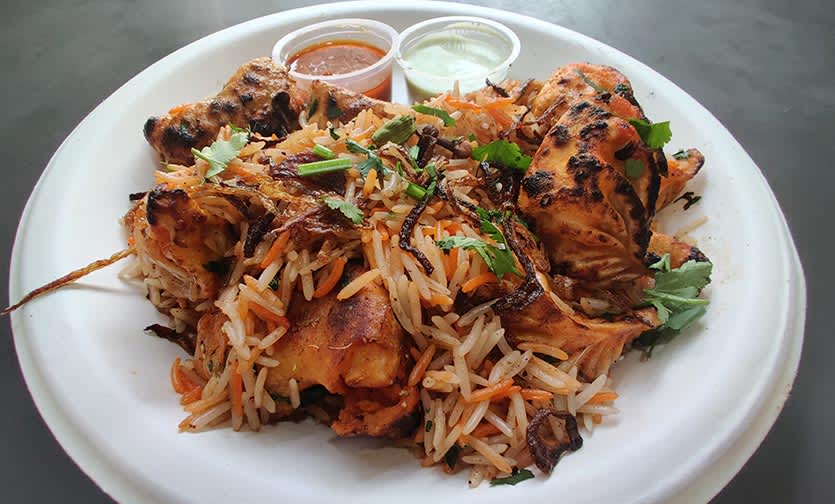 Lodhi Knights from Lodhi Colony is coming to Horn OK Please and they'll be serving a lip-smacking Chicken Momos Biryani that y'all must try. The tandoori chicken momos served on a layer of flavourful rice will make your tummies happy. It's a non-veg lover's delight so do check 'em out!
2. Black Ice Cream From Charcoal Hub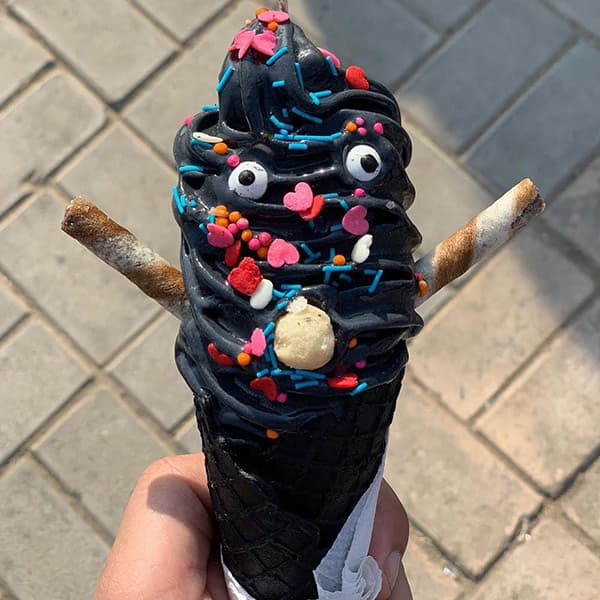 Satiate your sugar cravings with the delectable Black Ice Cream that's not only a feast to the soul but is a treat for the eyes as well. The perfect black swirl, the colourful sprinkles and crispy wafers - yep, this beautiful frozen treat will appease your taste buds like no other! 
3. Injectable Burger From Tucker's House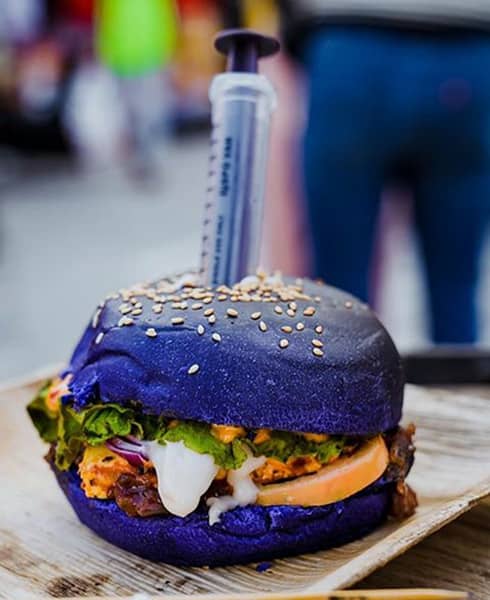 You guys must have tried humongous, cheesy burgers but have you heard of an Injectable Burger? Tucker's House is coming all the way from Chandigarh to Horn OK Please and they're bringing this pretty, blue burger that comes with juicy patties and heaps of cheese that you guys will love fosho!
4. Popcorn Caramel Freakshake From Xero Degrees
Saadi Dilli's very own Xero Degrees will be stationed at Delhi's Happiest Food Festival and you must feast on the loaded Popcorn Caramel Freakshake that's basically you thick shake, topped with oodles of whipped cream and an insane amount of caramel popcorn. BTW, this dish is super Instagrammable, so don't forget to 'Gram it folks!
5. Arabic Tongue Twister From Chicago Chimney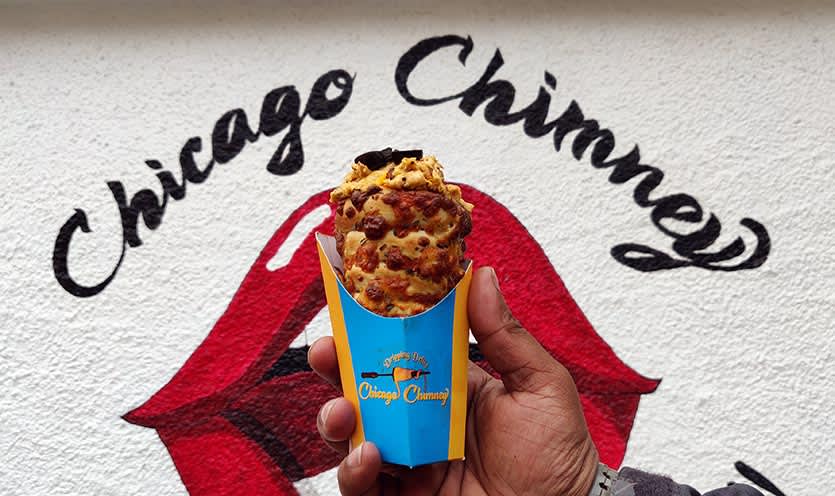 Chicago Chimney is known for its mouth-watering chimney cones that are supremely filling! They'll be dishing out Arabic Tongue Twister that's prepared shawarma style and is choc-a-bloc with a creamy, delish filling that'll make you guys drool uncontrollably!
6. 24K Gold Ice Cream From Cremeborne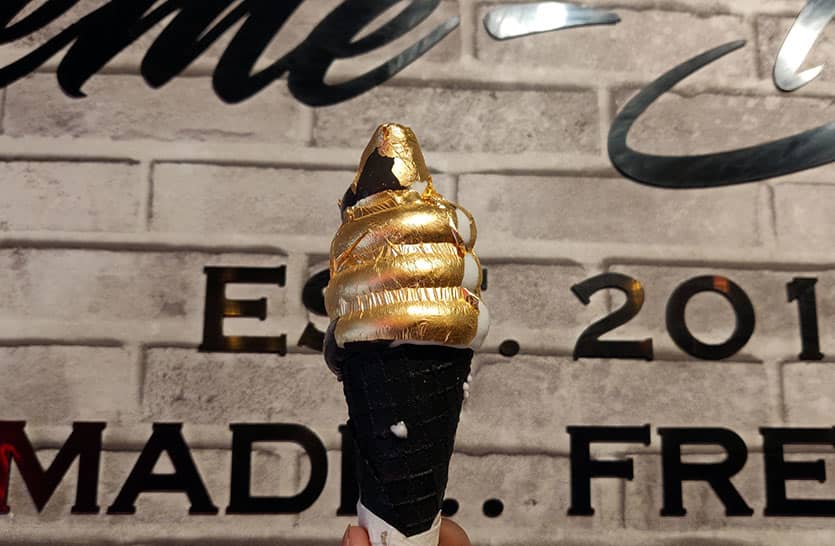 Sugar lovers, this 24K Gold Ice Cream from Cremeborne is something that you guys will absolutely love. The decadent cream with a layer of 24K gold swirled on a black cone looks super pretty, so grab this ice cream to amp your social media game and to get your fill of sweet delights!
7. Chicken Kulfi Kebab From Kennedy's
Tikkas and kebabs are ah-mazing, but this Chicken Kulfi Kebab from Kennedy's has all our heart! Covered in a crunchy AF layer and served with a dash of cheese is your fave snack while you groove to the homegrown bands and take in the festive vibes, we promise it doesn't get any better than this!
8. Churros Monster Cookie From Chocolate Desire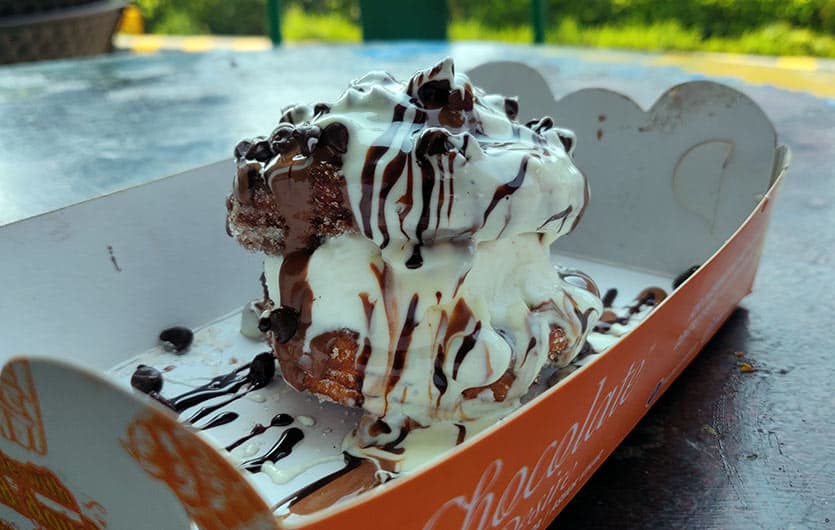 Churro Cookie Monster is your good ol' churros, that sandwiches a scoop of ice cream between the crispy goodness. It's then drizzled with chocolate sauce making it safe to say that there's no tidy way to pig out on this dessert. You can drop by Chocolate Desire to sample these yummies but keep your bib handy for it'll be a messy affair!
9. Nutella Pizza From Paparizza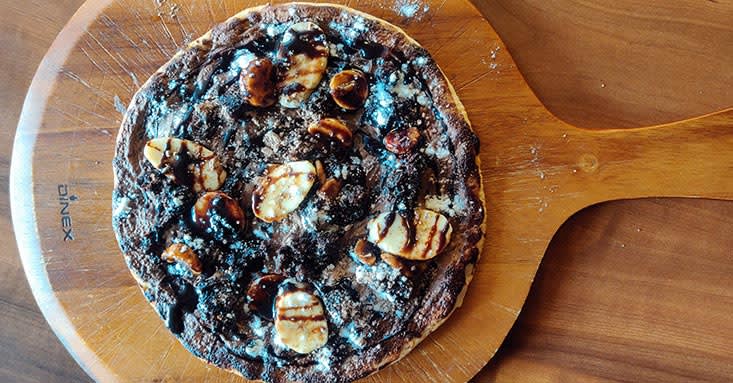 Nutella lovers, Paparizza has got your back. They know about your love for this spread and so, they're going a step ahead serving Nutella Pizza topped with bananas at Delhi's Happiest Food Festival. We absolutely can not wait to see just how divine this quirky combination tastes!
10. Volcano Pasta From The Woodbox Cafe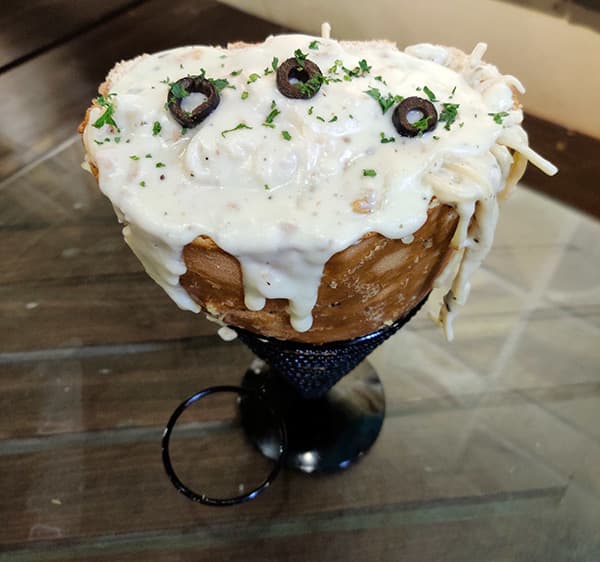 This one has probably got your attention as you must be wondering how can pasta be volcanic? Well, the deal is that this scrummy is served in a conical loaf of bread and the pasta sauce basically tends to overflow from the top, hence the name. You can find it at The Woodbox Cafe and surprise boo with this yummy!
11. Floral Sangria From Daily Dose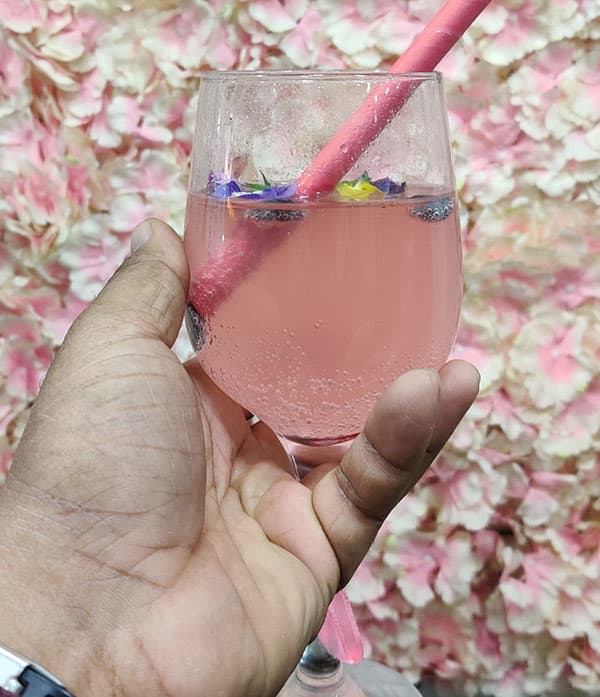 A grand feast is almost always incomplete without some lip-smacking tipples to swill back, isn't it?! Well, the peeps at Daily Dose are making sure that you don't miss out the quirk factor when it comes to drinks with their pretty AF Floral Sangria. And we just can't wait to give it a try!
12. Break The Cake From For God's Cake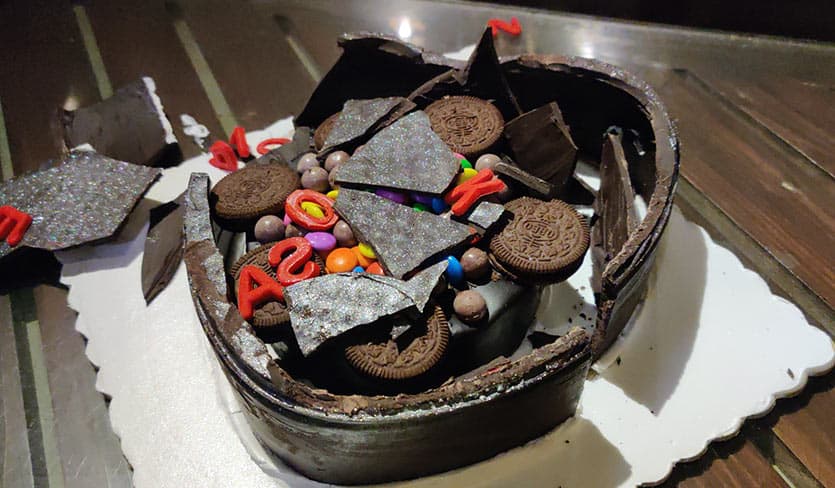 Just as the name suggests, Break The Cake is a dessert with a semi-tough covering that you will have to break in order to reach the soft cake on the inside. This will be available at For God's Cake's stall that'll be dishing out a number of other yummies to satisfy your bhukkad soul!
13. Infecto Pasta From Defaulter's Cafe
Stuffed between a loaf of bread, Infecto Pasta is definitely something that you must try if you also like Italian grub. You can find this offbeat pasta at the stall of Defaulter's Cafe and do click that perfect photo of the food before you dig in!
14. Cotton Candy Bubble Waffle From Bubble Trouble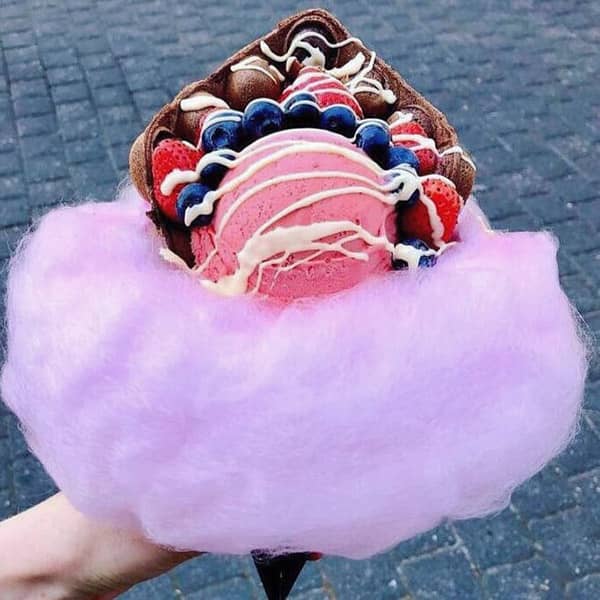 Cotton Candy Bubble Waffle offers exactly what it's called. Being served by Bubble Trouble at Horn OK Please, this is basically your bubble waffle enclosing decadent ice cream and has cotton candy wrapped around it. We can totally imagine ourselves digging into this after snapping that Insta-worthy image!
15. Rogan Josh Momos From Baozi Momos
We all love Rogan Josh and momos as individual dishes but have you ever thought of combining the two? Well, on the off chance that you did this is exactly what you will find at the Baozi Momos, who'll be stationed at Delhi's Happiest Food Festival. Sounds like the perfect combo to us!
So, here's a list of some of the out-of-the-box dishes that you must try at the upcoming edition of Horn OK Please this weekend! Start ringing your plans and get your plans working, 'cause you definitely wouldn't wanna miss out on the 7th Edition of Delhi's Happiest Food Festival. Did you guys book your tickets yet?
When | Friday - Sunday, 14th - 16th February
Where | Gate No.2, JLN Stadium
Entry | Rs 299 Onwards
Timings | 12 Noon - 10 PM
Book Your Tickets Online Here | https://bit.ly/2HeOXPs
RSVP On FB Here | https://www.facebook.com/events/586675582186475/