Delhi
30, 40 & Even *Get This* 80: These 6 Places Serve Crazy No. Of Samosa Varieties In Dilli!
If you've been living in Delhi for a while, you'll know that samosas are timeless go-to snacks that are served all across the city. For those days when you just can't stop craving samosas, we bring to you a list of 6 awesome places that offer huge, and we mean HUGE varieties of unique samosa variants so you don't have to go in for the same old potato and pea filling ever again - scroll on and thank us later!
1. Medley Samosa Lounge (80 Varieties)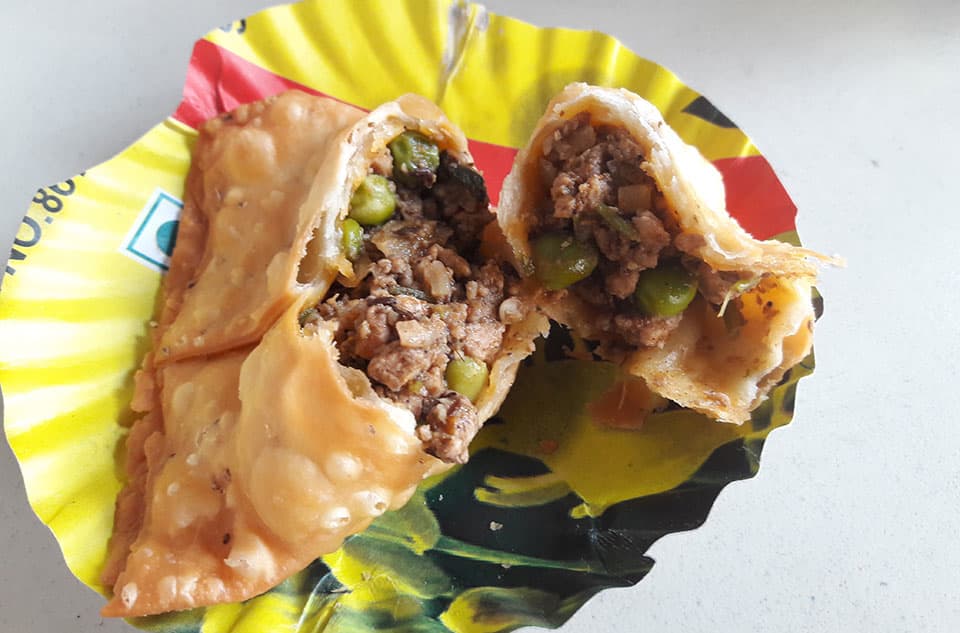 Medley looks like any other street food shop but one look at the menu tells you that it is anything BUT usual! With a whopping 80 varieties of samosas on offer, we stood dumbstruck for a moment before ordering the ones that sounded the most delicious. 
Each variant here has a very delicate balance of ingredients making each one completely unique. Their Chicken Malai Tikka Samosa was the obvious winner but we also loved the Mushroom Manchurian and Pepper Paneer one as well! Go try 'em all!
Price | Rs 10 Onwards
Where | C-4B/308-A, Pocket 13, Janakpuri
2. Deepak Chaat Bhandar (20 Varieties)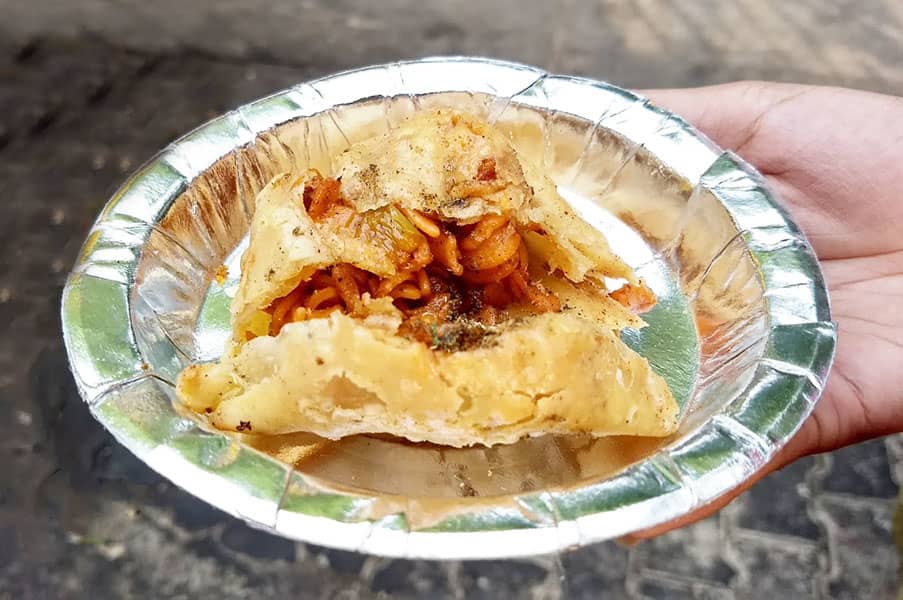 A small stall set up in Rohini, you will surely be surprised by their 20 variants which are completely in contrast with their humble appearances. While they have over 20 variants, it is quite possible all of them are not available at the same time. Their Pizza Samosa has a generous filling of cheese and veggies and the Special Macaroni Samosa was another delicious pick with a spicy and tangy tomato flavour. Come on by and sample your faves!
Price | Rs 10 Onwards
Where | Near Sector 13, Rohini
3. Kumar Samose Wala (21 Varieties)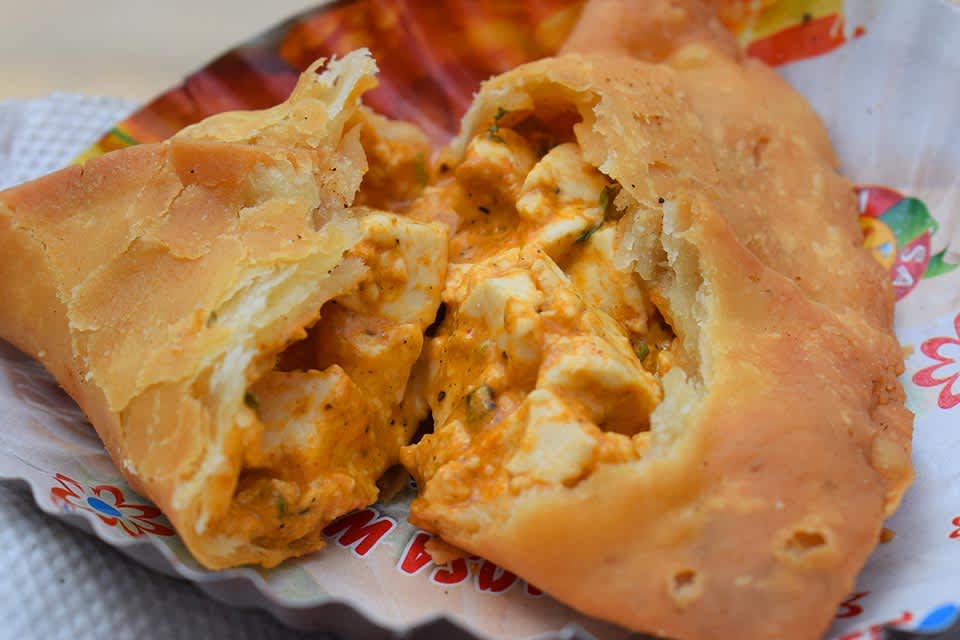 There is never a dull moment in this eatery as crowds of people regularly flock here to grab a few bites of their brilliant range of 21 quirky samosas. They offer these puffy snacks with different stuffings such as Moong Dal, Malai Chaap, Paneer Bhujia and there's also a sweet option of Gujiya Samosa! The servings are satisfactory and all the ingredients feel fresh with perfect seasonings - come check this place out!
Price | Rs 10 Onwards
Where | 2/31, Near Milan Cinema, Karampura
Check Out Their FB Page | https://www.facebook.com/KumarSamoseWala/
4. Samosa Street (40 Varieties)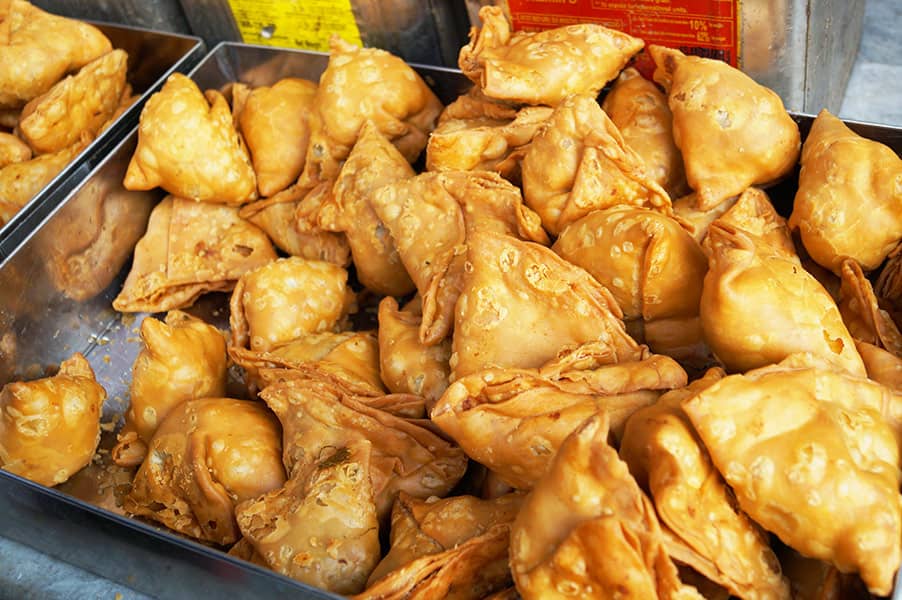 With a whopping 40 varieties of samosas, Samosa Street has definitely mastered this dish to its full potential! There are some completely bizarre options such as the American Chocolate Samosa but they ones that left us craving for more were the Punjabi Chaap and Cheese Ball Samosa. They also have a concept dish of samosa wraps which is an all new snack heaven to explore!
Price | Rs 15 Onwards
Where | B Block, Main Market, Inderlok & Lawrence Road
Check Out Their FB Page | https://www.facebook.com/samosastreet/
5. Bittoo Samosay Wala (17 Varieties)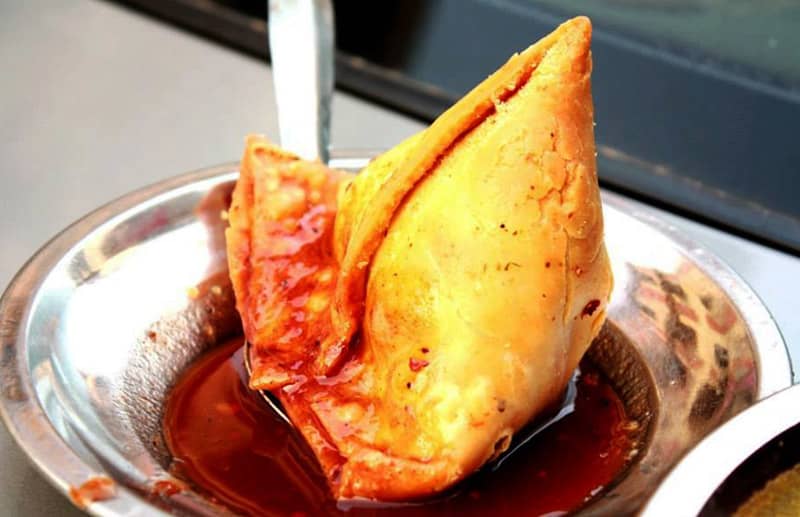 Picture Credits:  Tarun Goel
Bittoo Samosay Wala has, without any doubt, some of the most delicious and flavourful samosas you'll find in apni Dilli. And did we mention that they have 17 different varieties of samosas?! The North Indian flavours are perfectly blended and there's a kadak taste of Punjab's spices in many of the variants. The Afghani Paneer Samosa and Chatpata Macaroni Samosas are quite popular here, so do try these!
Price | Rs 10 Onwards
Where | E-19/312, Sector 3, Rohini
6. Samosa Station (18 Varieties)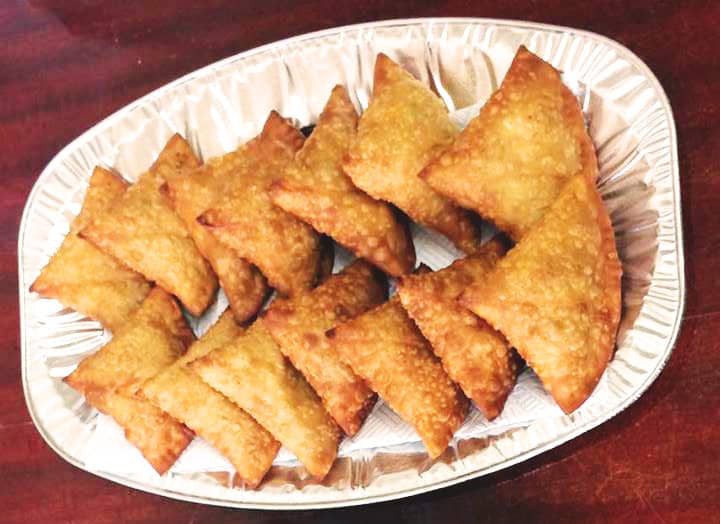 With two outlets in Malviya Nagar, Samosa Station is a hidden gem serving 18 different types of samosas that we're obsessed with! The filling is piping hot and the flavours melt in your mouth beautifully. The Mexican Samosa and Cocktail Samosa here are some quirky options if you're feeling adventurous and the Peri Peri Samosa is something we vouch for! Come drop by!
Price | Rs 12 Onwards
Where | E-6/11-12 & Near Krishna Mandir, Malviya Nagar
Check Out Their FB Page | https://www.facebook.com/samosastation1/
We don't know about you but we're definitely craving some crispy samosas now. Head on over to the nearest joint!