Delhi
14 Super Addictive Series That Are Worth Binge-Watching On Netflix
Let's be honest, we all have (well, most of us) at some point been guilty of watching a series at one go. Even if it meant sacrificing on sleep. And so to make sure that you don't run out of such addictive shows, we have made this list. There are many shows on Netflix ranging from 13 Reasons Why to Breaking Bad, but a list can only have so many series. So, without further ado, let's start striking these off.
1. Schitt's Creek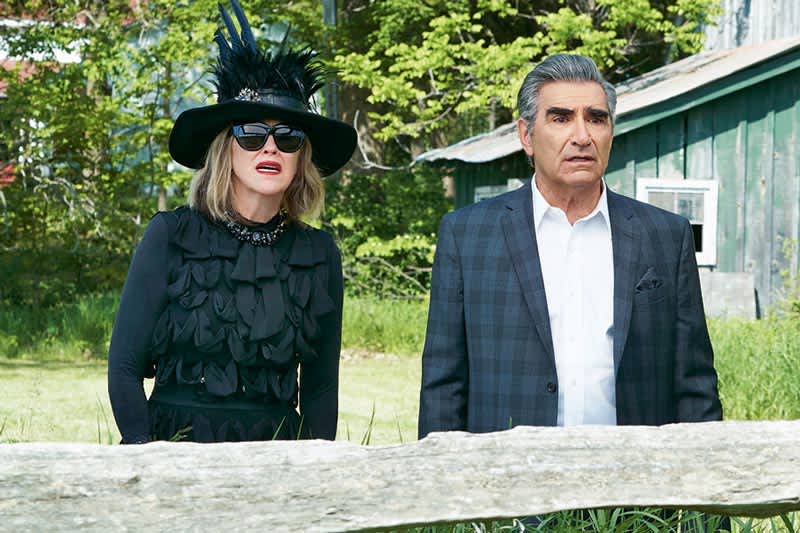 Picture Credits: imdb
What happens when a former filthy-rich family goes broke and have to now live in a motel that they bought as a joke? A series of hilarious turn of events happen and we get the perfect recipe for some good comedy series that we can't stop watching. And there's not one moment of a complaint. *BRB, busy laughing!* 
Watch Online Here | Schitt's Creek
2. Stranger Things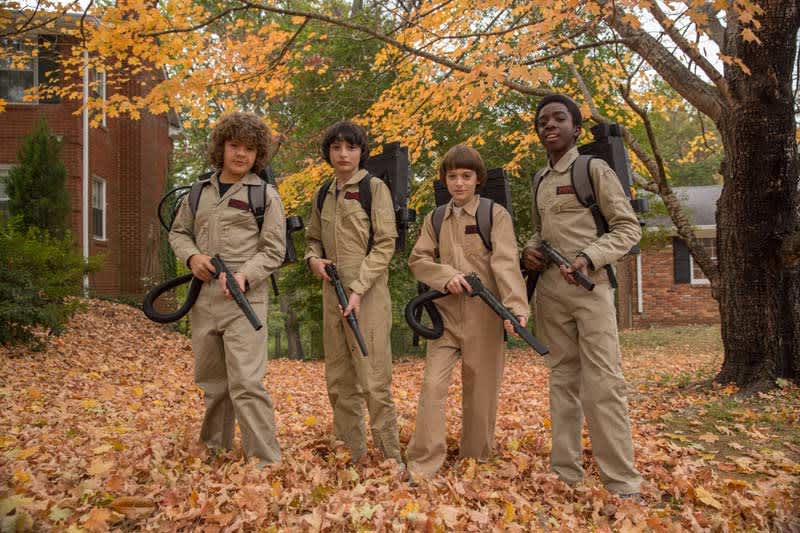 When a young boy goes missing from a small town, the residents uncover hidden experiments that are not just terrifying but even deadly. This series is pretty popular, and it's definitely because of the excellent way in which the story is relayed. Keep your dearest blanky near, because you will definitely need it for comfort!
Watch Online Here | Stranger Things
3. Dark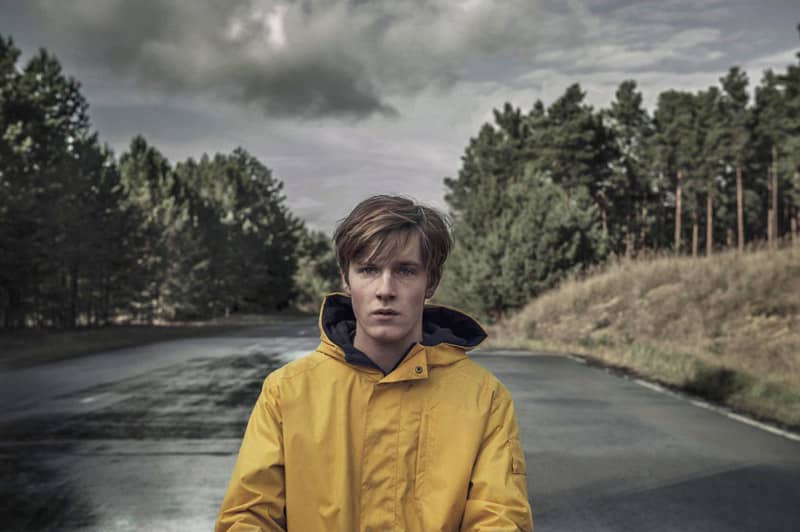 This series will take you on a thrilling adventure where four families end up hunting for secrets that span over 3 generations when a child goes missing. Featuring Louis Hofmann, Oliver Masucci and Jördis Triebel, amongst others, this one will leave you entranced with dirty secrets coming out of a cave!
Watch Online Here | Dark
4. You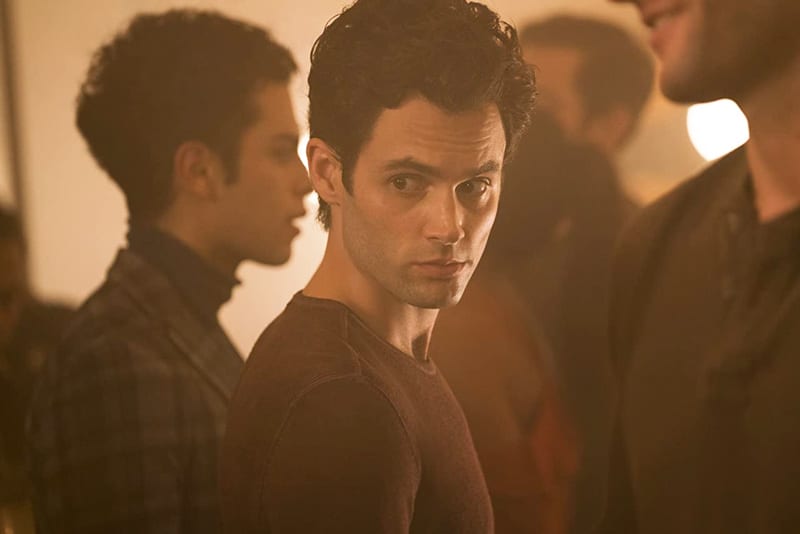 Picture Credits: imdb
The thought of someone following rather stalking you is enough to send shivers of disgust down your spine. Isn't it? Well, that's exactly what You is about. Watch what happens to Beck when a man decides to systematically implant himself in her life by stalking and maybe even resorting to killing. It's as addictive as it sounds!
Watch Online Here | You
5. The Walking Dead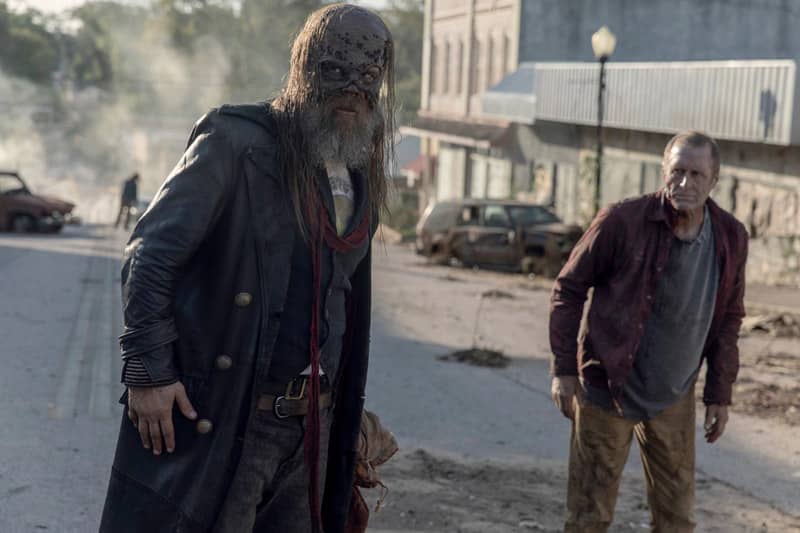 Watch the gripping story of a group of survivors from a zombie apocalypse. Their journey to a safe destination is nothing short of scary and thrilling. With your conventional notions of zombies being challenged, this series will certainly test your previous binge-watching marathon records. And we're sure you won't be complaining about it.
Watch Online Here | The Walking Dead
6. Jane The Virgin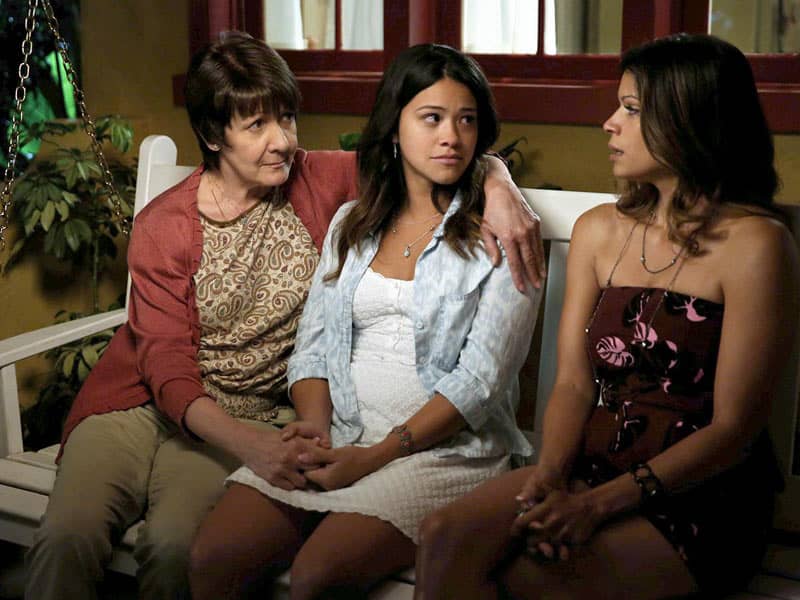 What does a general visit to a gynaecologist entail? Just some regular health check-ups and certainly not getting inseminated! Well, that's what happens to Jane, she becomes pregnant and guess what - she is a virgin! This series will leave you in splits with some crazy humour and some aww-dorable moments. Rest assured, you will not be able to stop once you get past 3 episodes!
Watch Online Here | Jane The Virgin
7. The Haunting Of Hill House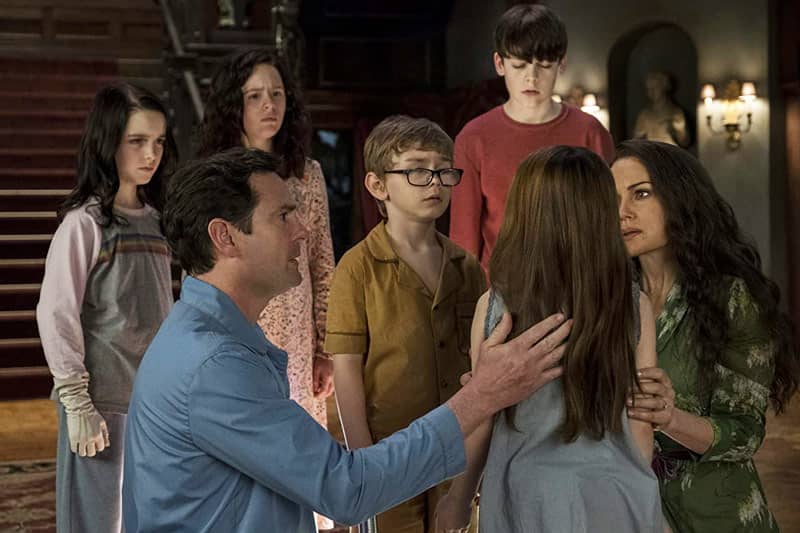 Picture Credits: imdb
A group of children grow up in a house that goes on to become the most haunted house in the country. Yes, this series is terrifying with jump scares that will make you scream in horror and an arresting mystery about who or what is the entity behind all of it. This one is not for the faint-hearted folks but boy, it is addicting!
Watch Online Here | The Haunting Of Hill House
8. Sex Education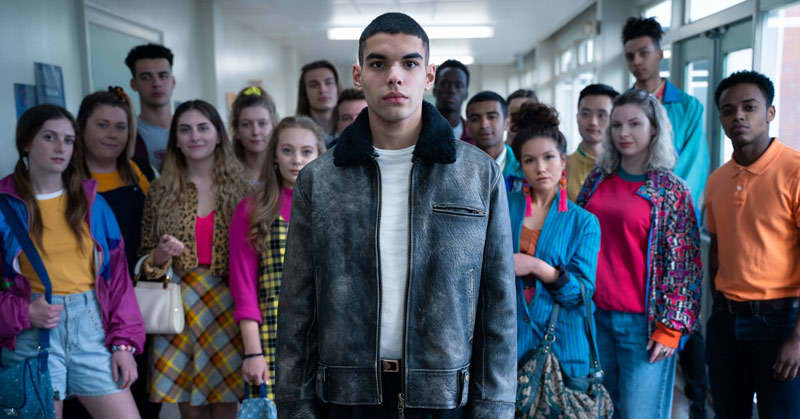 So, the next one on this list is the story of a young boy who's mother is a sex therapist and Otis decides to start one at school! This show has some funny moments, teenage issues of insecurity and LOADS of drama. With a star cast that does justice to their characters, you will want to know what happens to them.
Watch Online Here | Sex Education
9. Black Mirror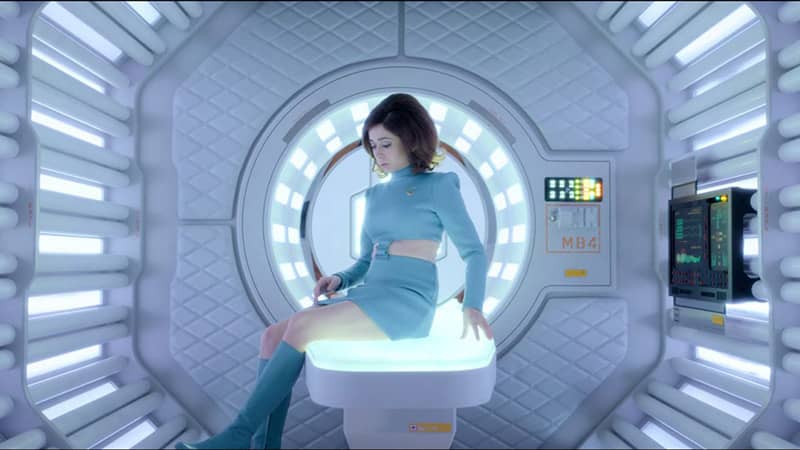 Picture Credits: imdb
This show has been creating buzz ever since the first season came out. A series of episodes in this Sci-fic compilation of short stories explores a terrifying future. The high-tech future with all the advanced technologies one can think of, collides with the darkest instincts. Sounds like the direction of your worst nightmare, doesn't it? But we'd be lying if we say we weren't binge-watching this!
Watch Online Here | Black Mirror
10. Narcos Mexico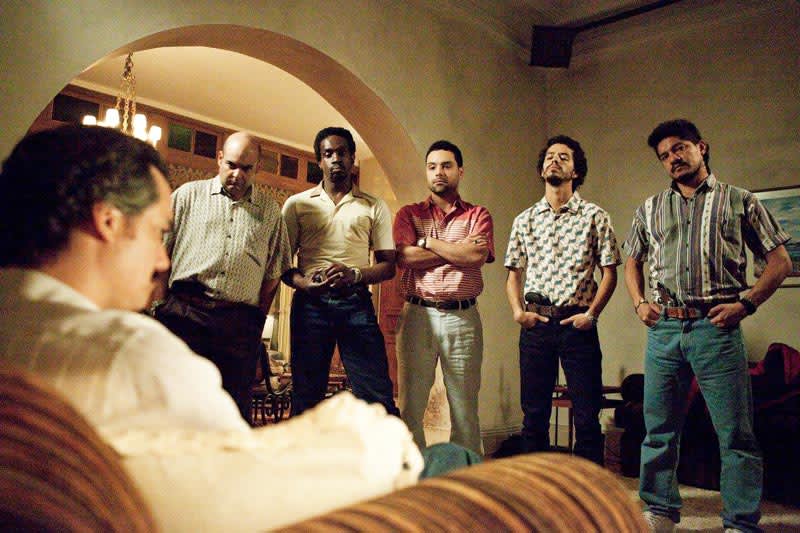 The year is 1980 and you get a glimpse into the drug war in Mexico. This series is based on the true events of Guadalajara and it's absolutely fascinating. If you like crime-based thrillers laced with a bit of drama, this must be on your watch list because it is a perfect blend of all three!
Watch Online Here | Narcos Mexico
11. Brooklyn Nine-Nine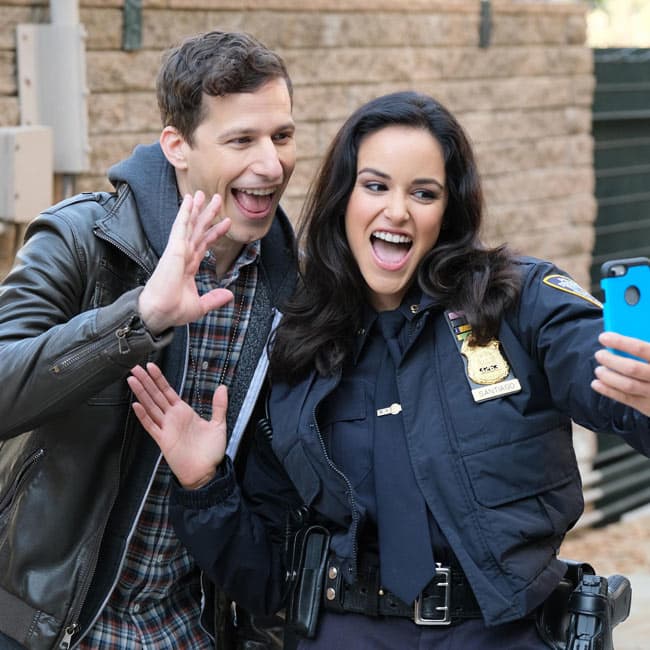 Jake Peralta is a young detective who's absolutely brilliant in what he does, but now he will have to learn how to behave when they get a new captain. With hilarious banter, gimmicks and the motto of 'solving crimes while looking good', you won't' stop at just one episode. These will not only leave you in awe of the Nine Nine's team spirit but even compel you to wipe away tears of laughter.
Watch Online Here | Brooklyn Nine-Nine
12. Sherlock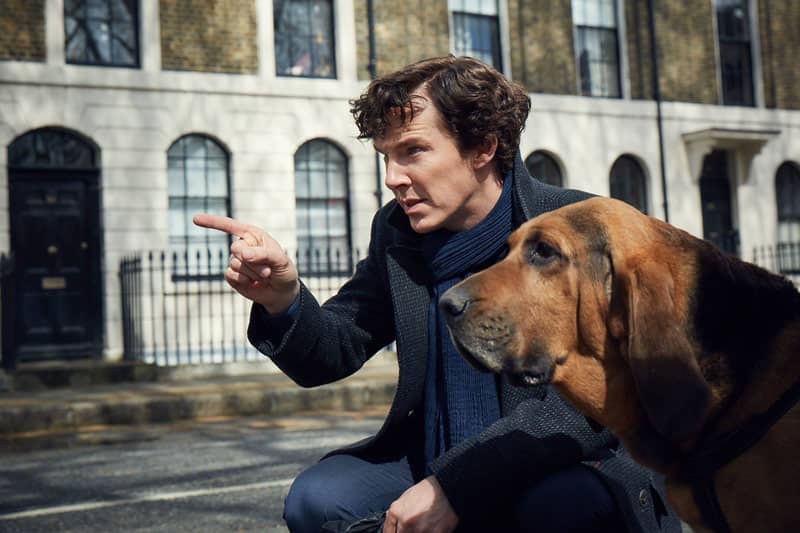 The updated tale of this brilliant detective is exactly what you need if you love mysteries and watching how the most difficult crimes are solved using clues. The episodes are addictive AF, so make sure you sit with well-rested eyes, 'cause we're sure you wouldn't want to shut this one in the middle.
Watch Online Here | Sherlock
13. Peaky Blinders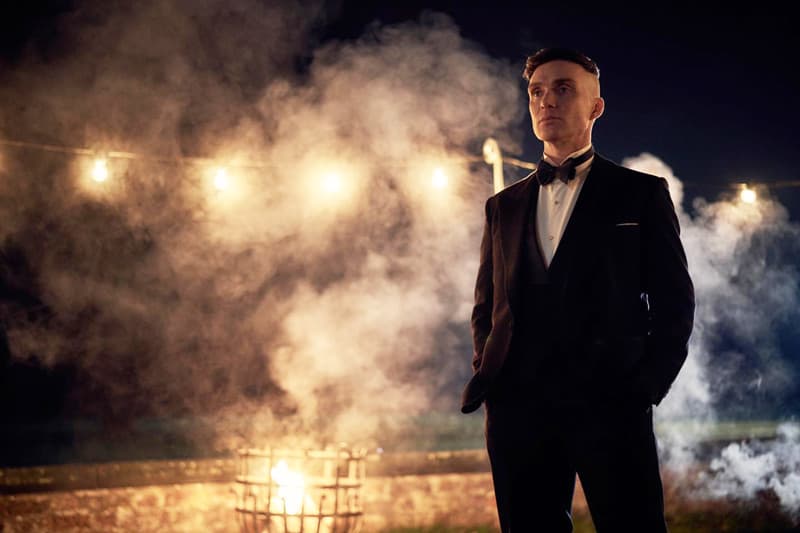 Set in the early 20th century, the year is 1919 and there is a certain crime boss who is hell-bent on moving up in the world no matter what! This period drama is one of the excellent crime watches and a show like no other. Dressed up in trench coats, these are one of the little things that give you a glimpse of the society that we now find only in books. Did we mention the story is enough to keep you hooked and wanting more?!
Watch Online Here | Peaky Blinders
14. The Witcher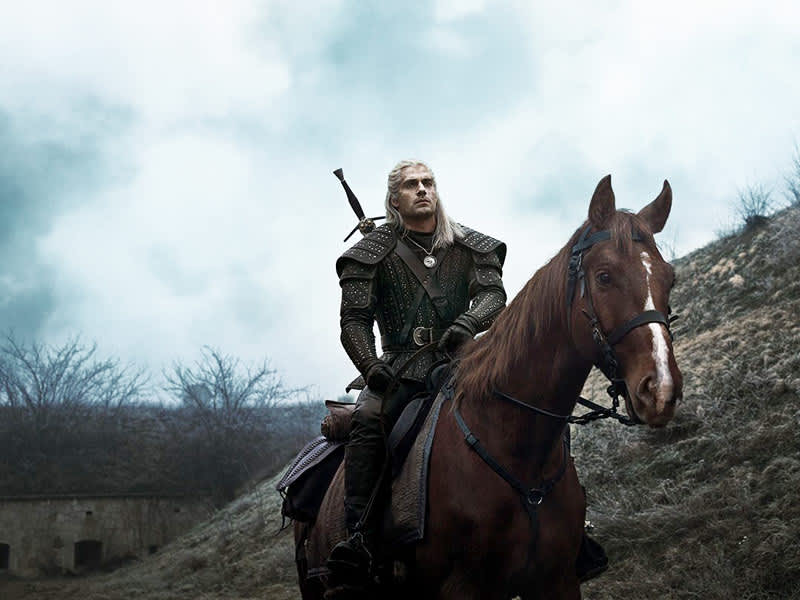 Watch Geralt Rivia, a mutated monster hunter, on his journey while fighting away monsters and creatures that will not appear in your wildest imaginations. This fantasy series is a visual treat and will give you an adrenaline rush before every battle. Plus, Henry Cavill is a treat for the sore eyes, so that's another motivation! 
Watch Online Here | The Witcher
We have made the list and now all you've gotta do is start checking them off. Get, set, and let the binge-watching games begin!