Delhi
13 Pocket-Friendly Finds To Pick Up At The Mini Sarojini Nagar @ Boho Bazaar This Weekend
Assemble, shopaholics! We come bearing some brilliant news for you guys. You might be aware of the fact that the second edition of Boho Bazaar presented by MAGGI Masala-ae-Magic is coming back this weekend from Friday - Sunday, the 20th - 22nd of December. Well, the news is that Sarojni Nagar is popping up over here with their AMAZING deals with stuff starting for as low as Rs 20. Don't believe us? Well, read on to know some of the CRAZY deals that you absolutely MUST bag over here!
1. Jewellery Starting @ Rs 20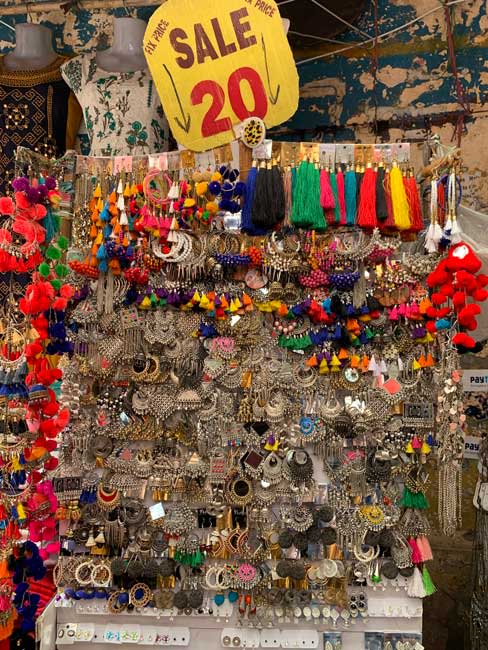 Jewellery is a major part of any outfit as it has the power to either make an outfit a raging success or an utter disaster. And so, the peeps from Sarojini Nagar Market are bringing their CRAZY jewellery options all the way to Boho Bazaar at JLN Stadium this weekend. Folks, get ready to fill your bags with a quirky range of these eclectic accessories as they're priced for as low as Rs 20 - WOAH!
2. Socks Starting @ Rs 20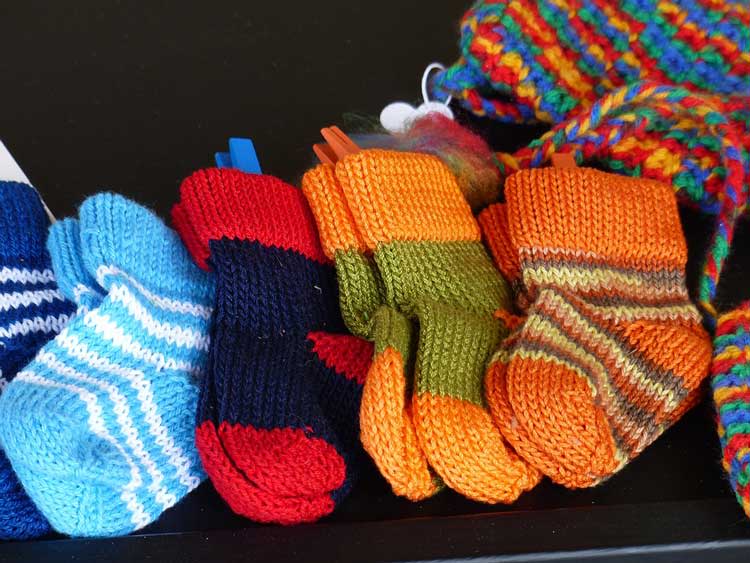 This Is A Representative Image
Warm socks are a way to a happy soul in winters and we strictly believe in this. So, we're ecstatic to let you know that you can pick a pair of those fuzzy socks or the quirky one for a pretty low price. Yep, the range starts at JUST Rs 20, which is ah-mazing!
3. Mufflers & Scarfs Starting @ Rs 50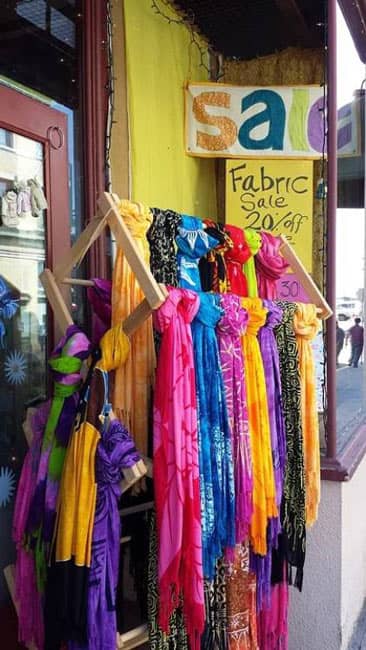 This Is A Representative Image
Most of us can't complete the winter outfit without pairing it up with mufflers or scarfs and the fact that these will be available for pretty affordable prices? We might just start planning our outfits to accommodate these vibrant-hued mufflers, which start for as low as 50 bucks - nice!
4. Dresses & Tops Starting @ Rs 200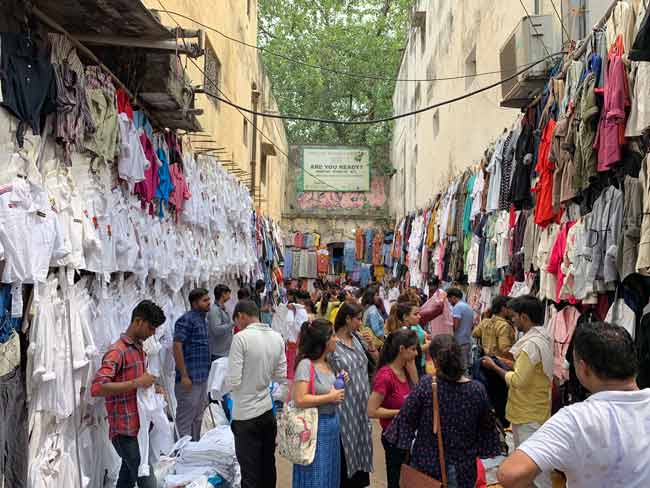 This Is A Representative Image
Now that we're in the midst of the holiday season, isn't it fair that you upgrade your cupboard with some gorgeous dresses and tops? Of course, it is! And a flea market is incomplete without shops from where you can buy some pretty clothes, isn't it? Well, grab 'em all, 'cause the prices start for as low as 200 bucks!
5. Denim Starting @ Rs 200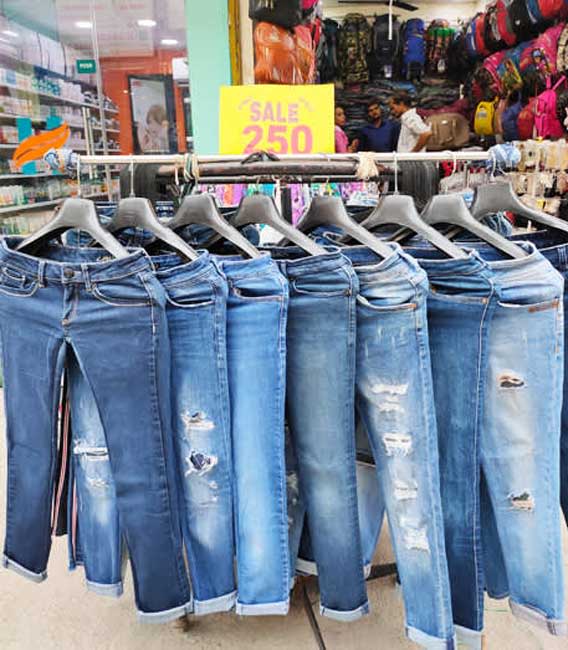 This Is A Representative Image
If there's one thing that will probably never go out of fashion, it's denim and you'll find truckloads of these decently priced creations at Rs 200 onwards, which is a pretty good deal. A good pair of boots and a gorgeous sweater paired up with the right denim is definitely basic and comfy but jaw-dropping trendy too!
6. Jackets Starting @ Rs 200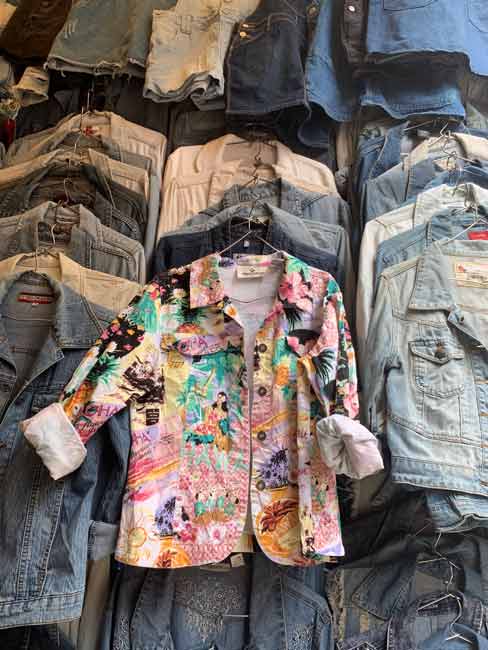 This Is A Representative Image
This shopping carnival will also feature folks from one of the busiest flea markets in the city stationed here with their vibrant range of jackets starting at a super convenient 200 bucks onwards, which is as sweet as any deal gets. It's no secret that winter clothes are expensive, NOW is your chance to grab 'em up all for affordable rates!
7. Ladies Footwear Starting @ 200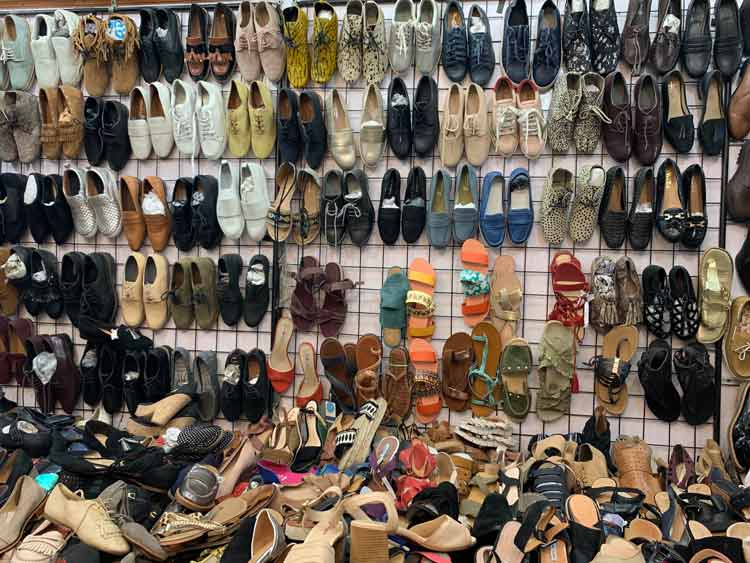 This Is A Representative Image 
Ladies, we get your forever love for the prettiest pair of footwear, so to make sure that you don't run out of options at this mega shop fiesta, there will be shopkeepers from the SN market selling colourful pairs. Available in the hues of pink, black and even beige, the price starts at JUST Rs 200, which is AWESOME!
8. Summer Dresses Starting @ Rs 200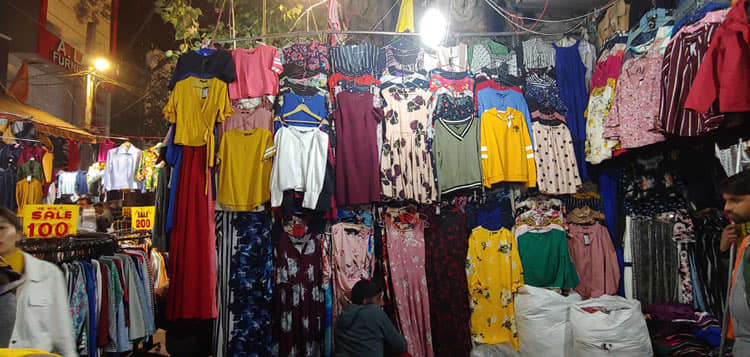 One can never have enough dresses in their closet and there's absolutely no reason to hold back that shopaholic soul of yours. 'Cause the prices for these colourful and chic dresses starts at JUST Rs 200 and we just can't stop doing the happy dance! Now, ain't this a reason enough to go on a shopping spree?
9. Cushions & Bedsheets Starting @ Rs 250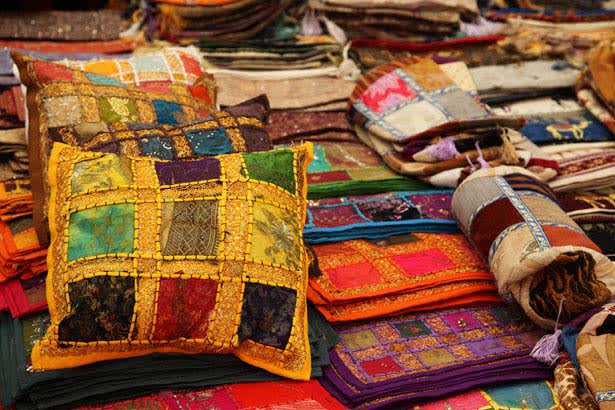 This Is A Representative Image
We all love decorating our home with the prettiest cushion covers and the most vibrant bedsheets that we can snag, don't we? So, if you've been thinking about doing up your home but are strung up to a strict budget, then this is your opportunity. The price range starts at Rs 250 onwards and we're shook!
10. Men's Hoodie @ Starting @ Rs 250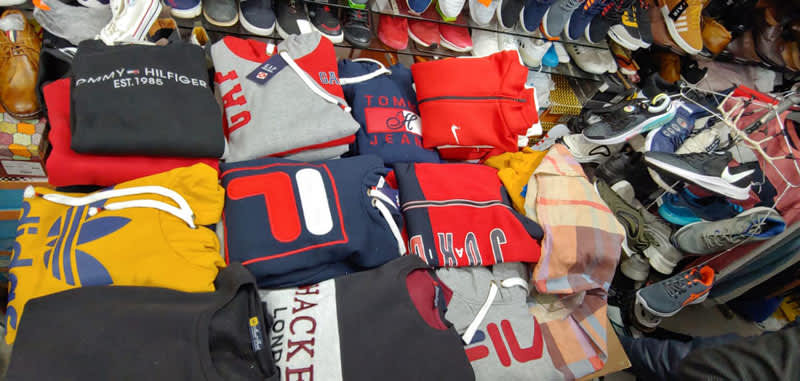 Men, you needn't feel left out as there's something even for you from the land of CRAY deals AKA SN Market at the Boho Bazaar. From solid coloured to multi-coloured, find 'em all starting at Rs 250 and revamp your wardrobes.
11. Sweaters & Blazers Starting @ Rs 300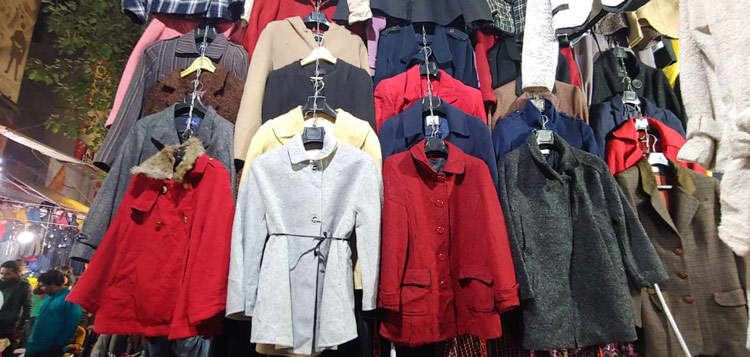 'Tis the season of cold and finding that perfect sweater as well as elegant jackets that will make your winters warmer. Make sure you grab your fave piece because these are pretty affordably priced with the range starting at Rs 300 and we couldn't be happier. We know where we'll be filling our carts this weekend!
12. Chappals, Juttis & Shoes Starting @ Rs 699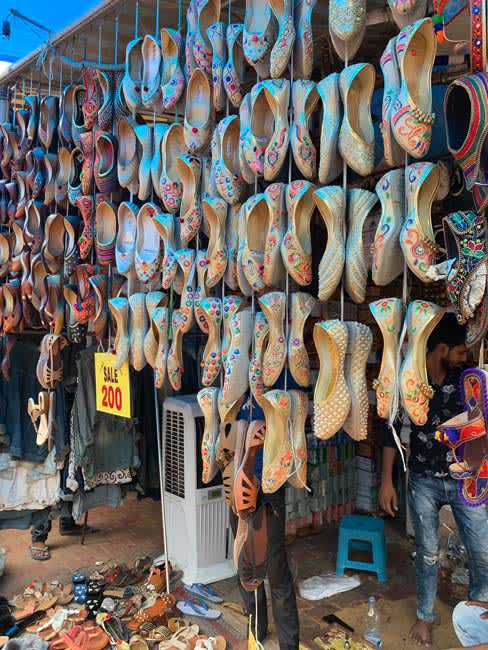 This Is A Representative Image
When you're someone who loves to flaunt new shoes, pair up your snazzy ethnic dresses with pretty juttis and just wear those chiller chappals, you will be elated to know that you'll find them all at this mini Sarojini Nagar at JLN over the span of 3 days! The prices for these will start at Rs 699, which is not a bad deal at all!
13. Men's Footwear Starting @ Rs 850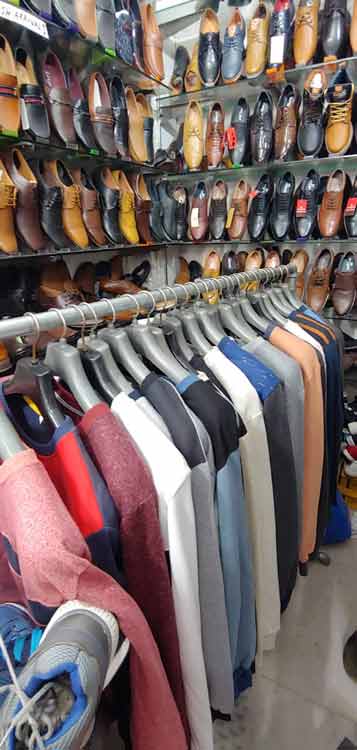 A shopping spree is incomplete without some classy shoes, so, all you handsome folks out there, get ready to snap up some really cool pairs of shoes at this CRAZY shopping festival Pick these up for as low as Rs 850 and get your style quotient right!
We have drawn up the list for your and now all you've gotta do is land up at this Epic Flea Market. Did you know you can purchase the tickets on the spots as well? Yep, so we'll see you there!
When | Friday - Sunday, 20th - 22nd December
Where | Gate No. 6, Jawaharlal Nehru Stadium
Timings | 12 Noon - 10 PM
Entry | Rs 199
Book Your Tickets Online Here | http://bit.ly/2t78Owb
RSVP On FB Here | https://www.facebook.com/events/2411561065804298