Delhi
14 Paragliding Spots Like Goa & Bhimtal You Gotta Head To For A Major Adrenaline Rush
This Is A Representative Image
Don't we all often look at birds and are struck with the desire to fly high free up in the sky? Alas, we don't have wings to fly but what we can do is try out paragliding instead and feel the exhilaration of blood rushing through our veins. So, here's a list of 14 different cities across India where you can enjoy this activity and tick it off your bucket list, at last. Check it out!
1. Bir Billing, Himachal Pradesh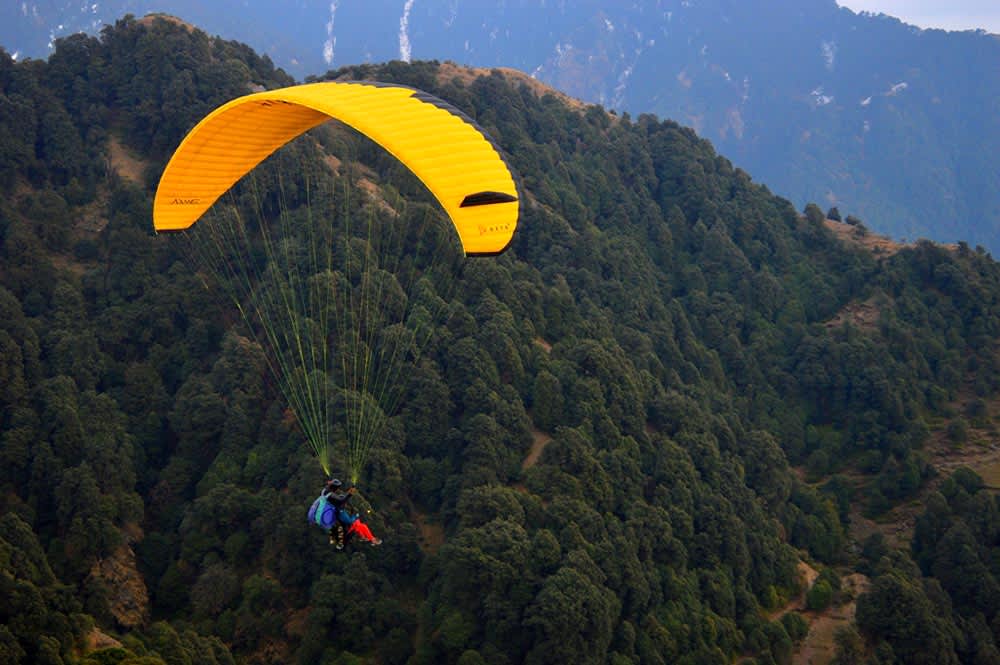 For the ultimate thrilling paragliding experience, Bir Billing, just 2 hours away from Dharamshala is the place you guys need to drive down to. The entire activity lasts for about 15-30 mins. Usually, the best time to try out this is during the months of October to June. So, visit this beautiful mountain town and try out this recreational activity! 
2. Kalimpong, Darjeeling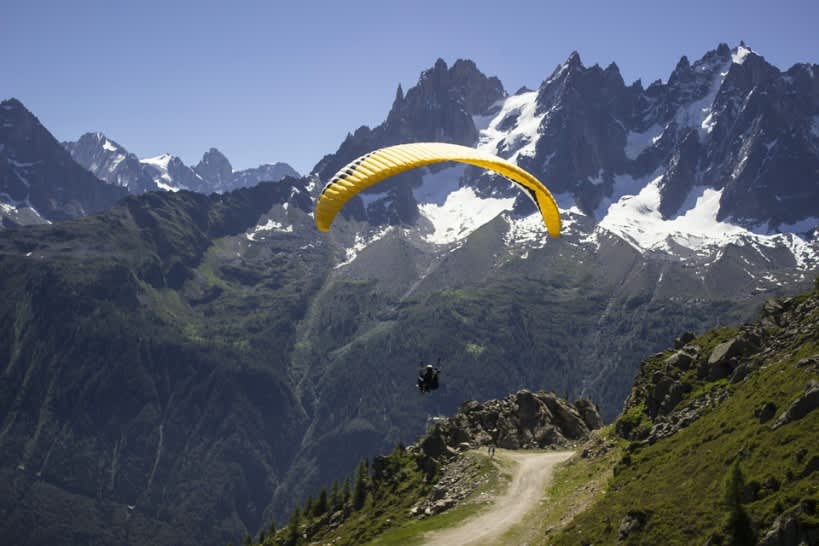 Kalimpong is about 2 hours away from Darjeeling and offers a very nice and soul satisfying paragliding experience. With the Himalayan range as the backdrop, imagine flying high like a bird, soaking in the picturesque view! There are 2 options to choose from here, 15 minutes or 30 minutes. Usually, the take off point here in Kalimpong is Dello Hills. Do remember that this activity takes place between October and April! So, head here during this time and enjoy! 
3. Bhimtal, Uttarakhand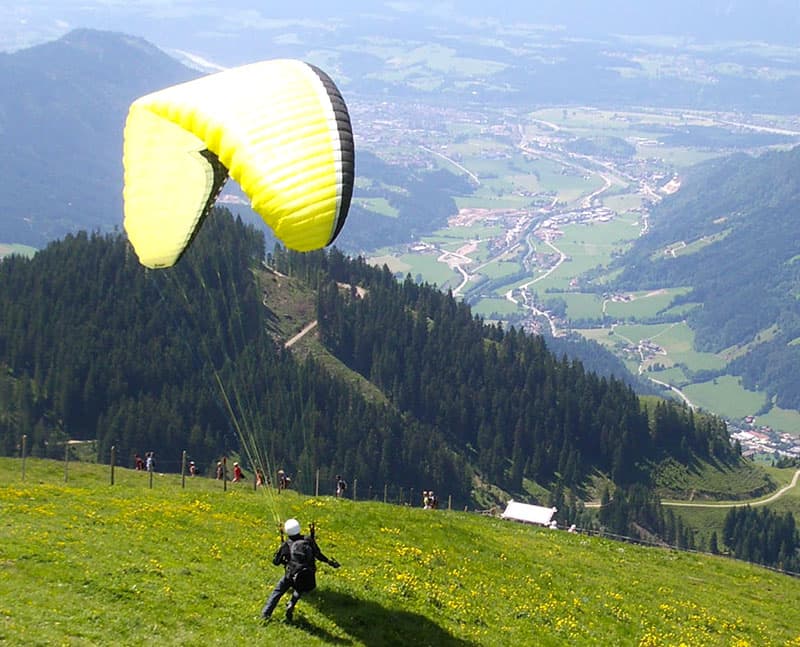 This Is A Representative Image
Bhimtal is immensely popular among adrenaline junkies when it comes to paragliding. The aerial view of Bhimtal valley is captivating and enthralling. You should defo try this activity as the bird's eye view of this place would make you fall in LOVE with its natural beauty. The flights range from 10 minutes to 45 minutes here. So, head over for a weekend getaway and fly off to happiness!
4. Kunjapuri, Uttarakhand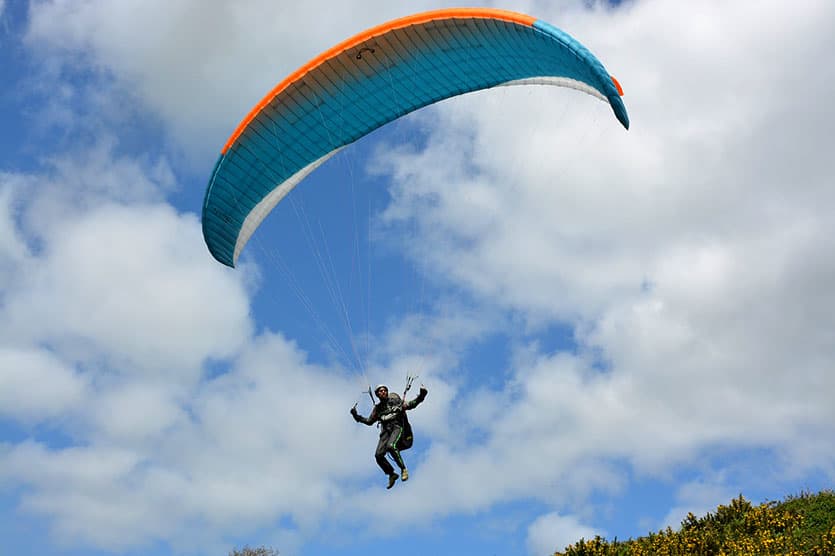 This Is A Representative Image
To experience nerve wracking adventure sports, you must head to Kunjapuri in Uttarakhand. Once you undertake paragliding here, you're bound to witness the spectacular views of the Gangotri glacier and the breathtaking Shiwalik range. Usually, this activity takes places between September and May here. So, come over and unleash your inner adrenaline junkie!
5. Pavana, Maharashtra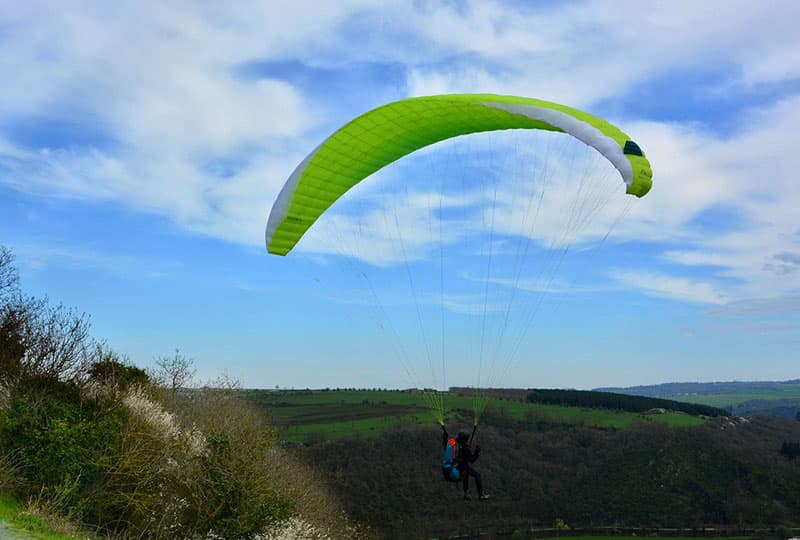 This Is A Representative Image
For an invigorating escapade in the state of Maharashtra, Pavana offers a one-of-its-kind experience and here's why. Pavana Dam is the place where you will take off overlooking the massive lake. Apart from this lake, you will be witnessing the panoramic view of the town of Kamshet. Imagine taking flight as the sun sets and its rays glimmer on the water. That serene view is bound to give you goosebumps. The best time to do this is during October to March, so come here at that time and soak in all the beauty! 
6. Nandi Hills, Bangalore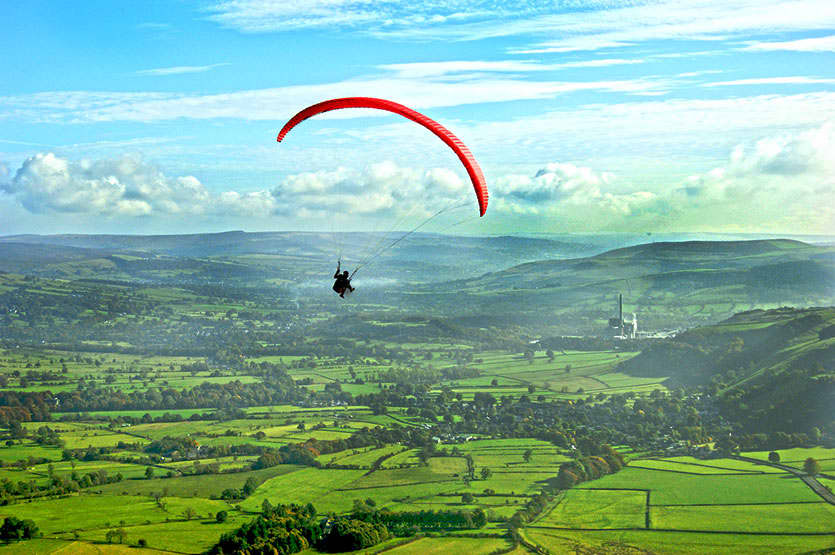 This Is A Representative Image​​​​​​​
Many of you might not know that Nandi Hills are known as Bangalore's very own hill station. This destination is extremely popular when it comes to trying exhilarating aero sports. Paragliding here will take you approximately 1,400 meters above the sea level. You can also enjoy the ah-mazing view of Hebbal Lake, once you're up above the sky! 
7. Shillong, Meghalaya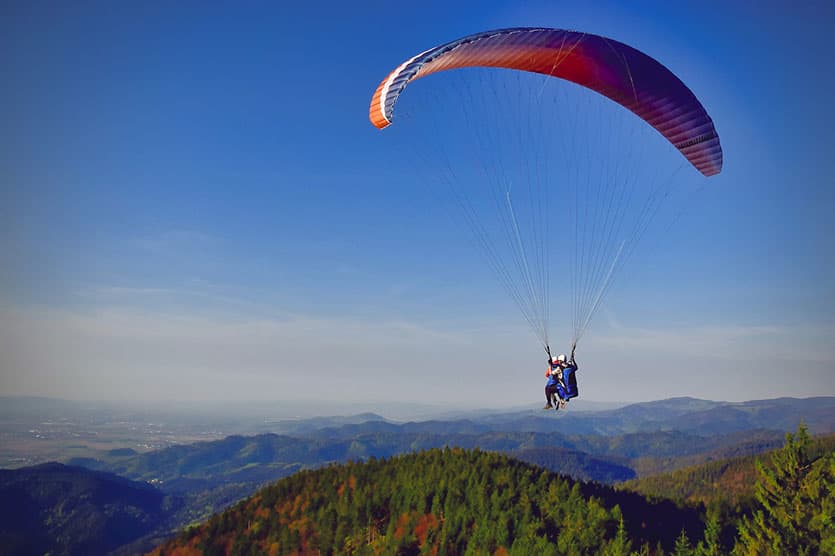 This Is A Representative Image​​​​​​​
Shillong, which is popularly known as Scotland of the East, is one of the most beautiful destinations in the North East India. Situated at an altitude of approximately 1,400 meters, you'll get to witness the spectacular view of lush green mountains beneath. The best time to visit this city is during the summers when the sky is clear and the cool winds blow. So, take a flight to this magical place and enjoy the serenity! 
8. Arambol, Goa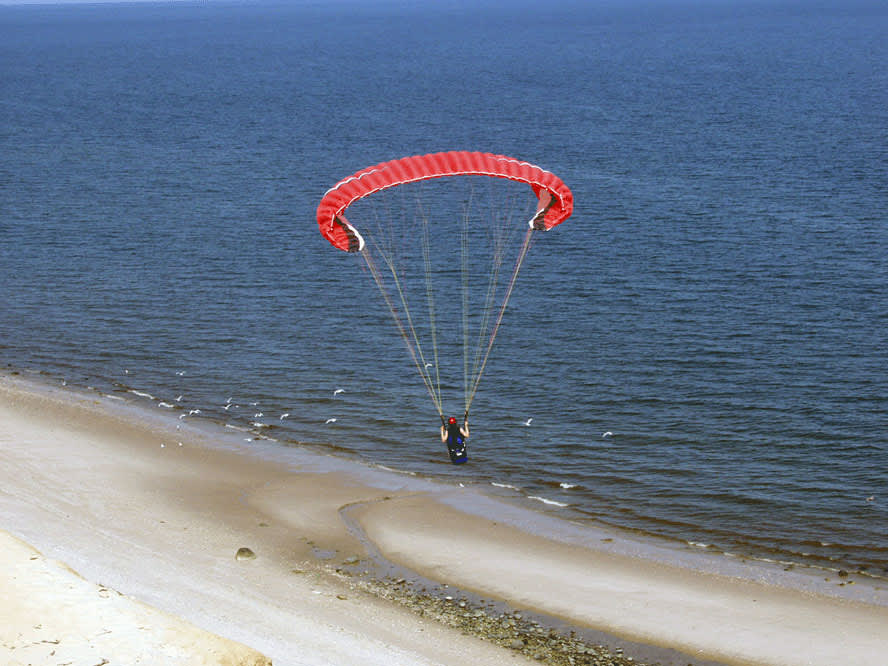 This Is A Representative Image​​​​​​​
You'd probably say that Goa has plenty of places where one can enjoy paragliding but believe us, the best spot is undoubtedly Arambol beach. You'll get to gaze upon one of the best views of the clear blue sea here. The professionals present on the scene will make sure that you have one of the best experiences here. So, the next time when you're heading to Goa with your squad, defo check this activity off your laundry list. 
9. Manali, Himachal Pradesh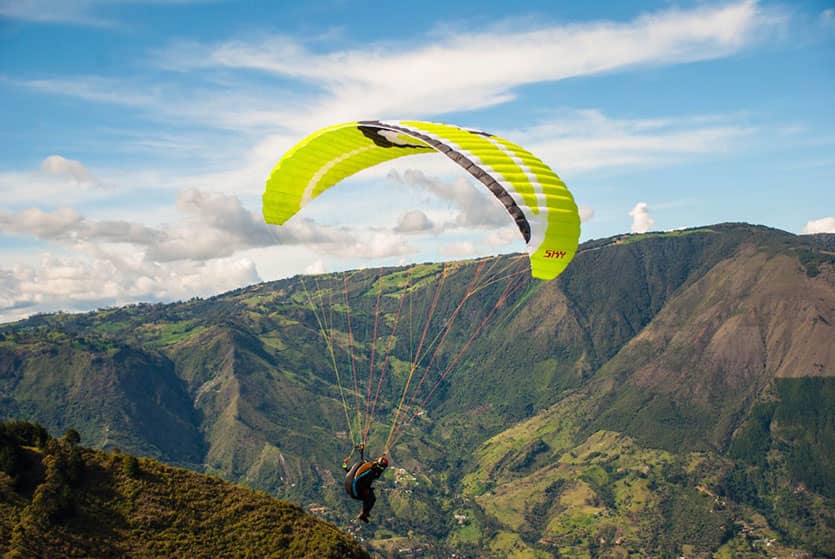 This Is A Representative Image​​​​​​​
So, if you guys are more of a mountain person than a beach bum, then Manali is one of the best destinations for you. The slopes of Solang Valley are perhaps the most sought after hubs for this activity. This location offers a phenomenal vista of the Himalayan range with lush green mountains standing tall. The best season to visit is usually March till June. So, come here to beat the heat as well apart, from trying this adventure sport! 
10. Sanasar, Jammu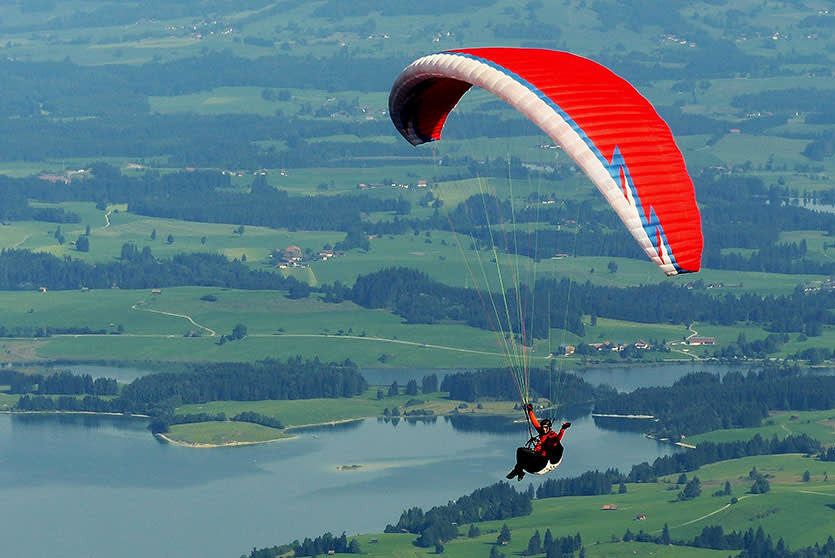 This Is A Representative Image​​​​​​​
For a duration of 20 minutes approximately, you'll get wings to fly high! Sanasar, about 20 kms from Patnitop, is one of the spots absolutely perfect for paragliding. It is a small hill resort and for all adrenaline junkies, this the hottest destinations in Jammu. Ideal time for this sport is May, June and September to October. So, visit this place and have a memorable time! 
11. Yelagiri, Tamil Nadu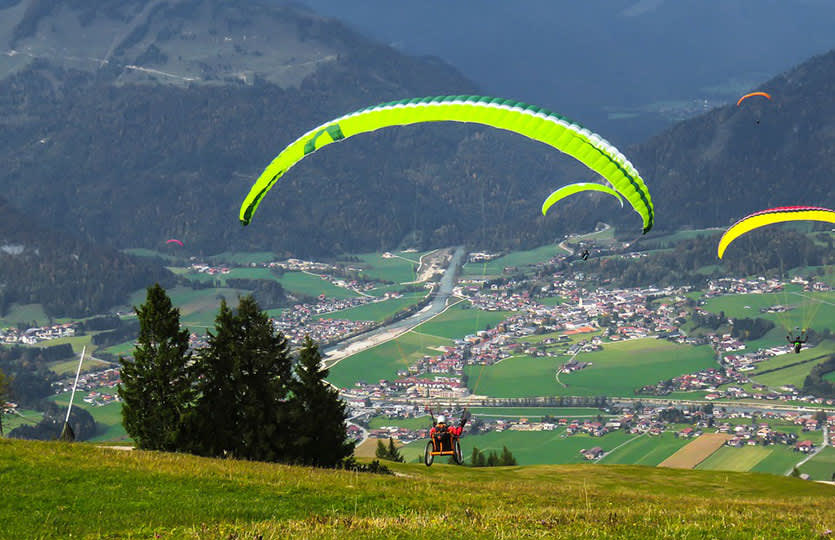 Down South, Yelagiri offers this ah-mazing paragliding experience from a height of 2200 meters. Located approximately 3 hrs from Chennai, this place is one of the most famous destinations for this activity. The vibrant sight of greenery and cool breeze blowing through your hair sums up for a perf adrenaline rush when you are flying so high above the sea level. So, head to this place NOW! 
12. Gangtok, Sikkim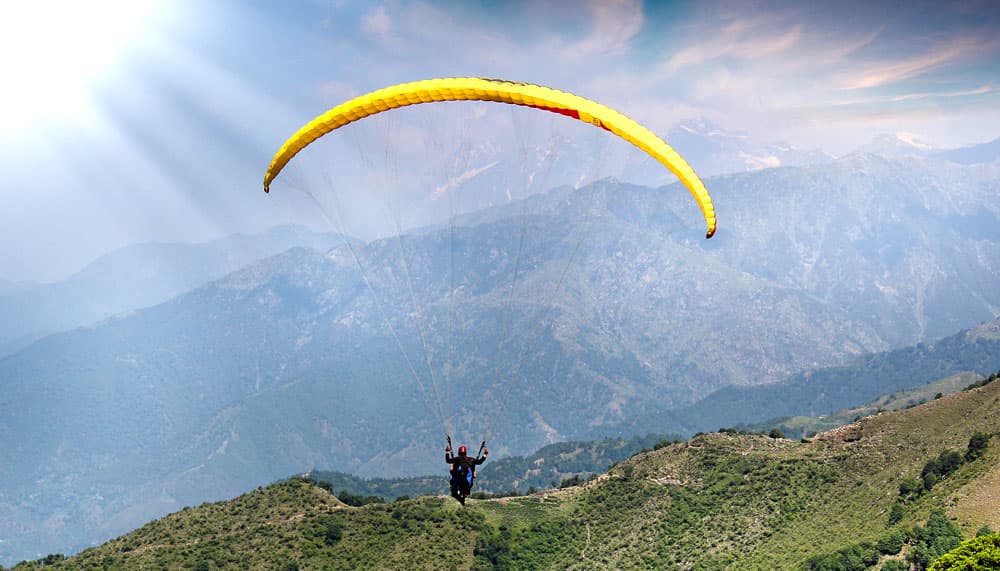 This Is A Representative Image​​​​​​​
This little North Eastern state is extremely beautiful and offers panoramic view of the Himalayas. Popular as a paragliding destination, this place is defo gonna give you the ultimate #adventuregoals! Imagine jumping off a cliff 7,000 ft above the sea level and enjoying a magnificent view of the mighty mountains. The best time to try this out here is from September till June. Scamper over here with your buds and make a beautiful memory none of you'll ever forget! 
13. Aravalli Hills, Rajasthan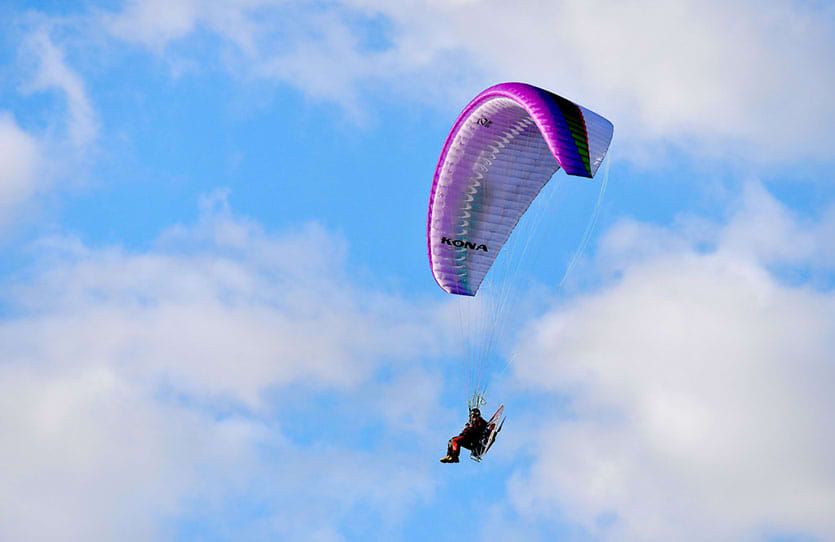 This Is A Representative Image​​​​​​​
The Aravalli Hills of Rajasthan offer a splendid sight while paragliding. If you plan on visiting this state in the near future, then you can head to any of its beautiful cities like Jaipur, Udaipur, Mount Abu and more for this activity. If you try this activity in Jaipur then you'll be able to get an aerial view of the mesmerizing Pink City. Mount Abu has great sunset and sunrise points to enjoy this activity. Likewise, Udaipur, popularly known as The City of Lakes, offers phenomenal views of these water bodies. So, strut here and let the nerves feel the rush!  
14. Pavagadh Hill, Gujarat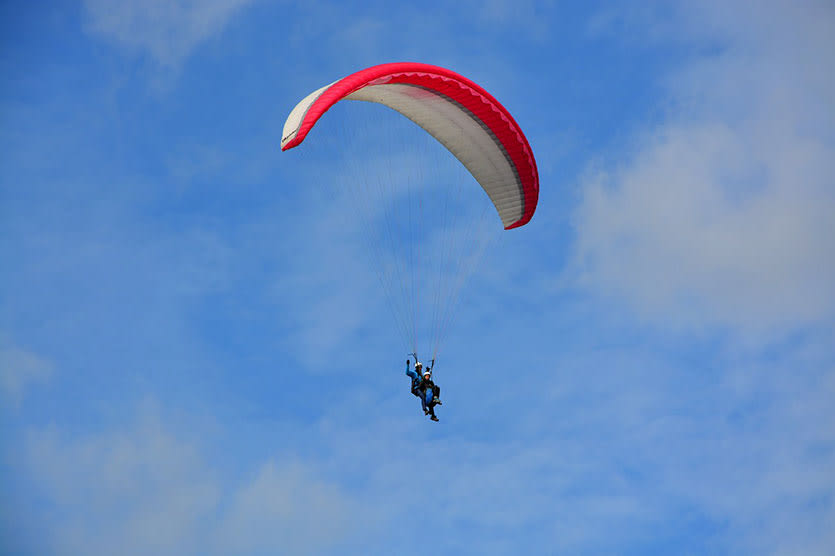 Pavagadh Hill range, although not as famous as other destinations on this list, is a great spot for peeps who are beginners. Situated about 800 meters above the sea level, it offers a pretty view of Champaner and the hill town of Pavagadh. So, head to Gujarat whenever wanderlust strikes and you feel like trying something adventurous!
So, try out this activity at these awesome sauce places and ENJOY the adrenaline rush!