Delhi
8 Midnight Delivery Places In Noida That'll Cater To Your Wee Hour Cravings
We're tired of opening our fridge late at night and finding only raw vegetables and bread crumbs. And if you guys relate to this agony of ours, we've done our side of the work for you all hangry peeps who need to munch on something while binging on Netflix or completing a long due pending assignment. Order up from these places at the oddest of hours and the food will be delivered right to your doorstep! 
1. Owlcity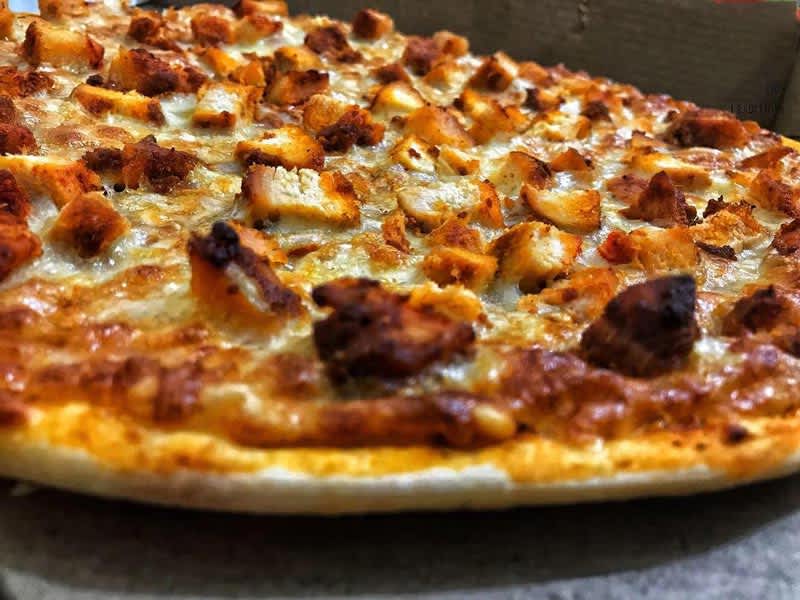 Denizens of the dark, Owl City fosho needs to be on your list. For quick light bites, these guys have dishes like Tandoori Chicken Nuggets, Chicken Meat Balls, Chicken Sandwich, Paneer Tikka Roll and a few more. Also, if you guys LOVE pizza then order up their Paneer Pizza, Farm Fresh Pizza, Olive Pizza because we know you'll gobble them all up in no time! 
Where | Owlcity - Sector 19 
Meal For Two | Rs 500
Timings | 12 Noon - 7 AM 
Call Them | +91 9999 617 551
Check Out Their FB Page | https://www.facebook.com/OwlcityNoida/?ref=br_rs 
2. Backstreet Kitchen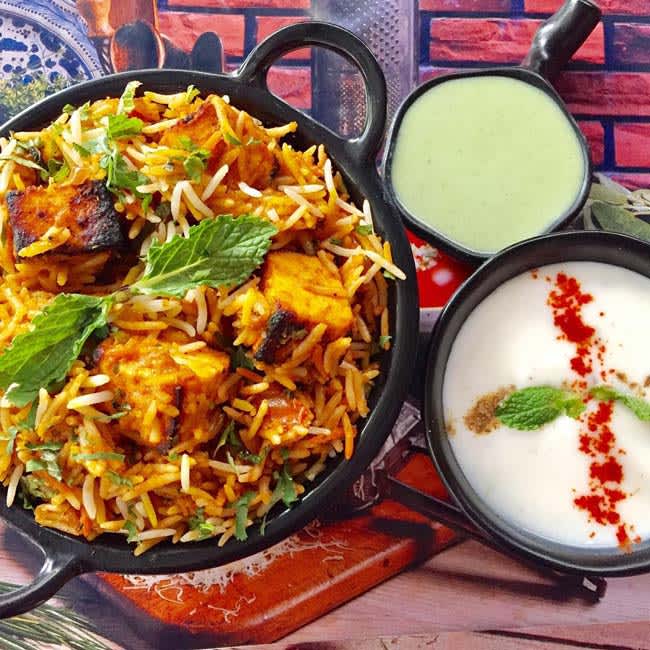 Picture Credits: theburningfuel
Backstreet Kitchen serves toothsome Chinese and Indian dishes like Hot Garlic Chicken Gravy, Paneer 65, Chilli Chicken, Spring Roll, Lahsuni Chicken Tikka, Malai Kofta, Dal Tadka and so many more. Remember that these guys close shop early on the usual weekdays and are open till 2 AM ONLY on the weekends as they realise what party animals we millennials are that demand late-night binge sesh after our boozy nights. So, after a fun Friday or Saturday night with broskis, order delights from here!
Where | Backstreet Kitchen - Sector 104 
Meal For Two | Rs 400
Timings | 12:30 PM - 4 PM, 6:30 PM - 12:30 AM 
Call Them | +91 9528 114 115
Check Out Their FB Page | https://www.facebook.com/backstreetkitchen/ 
3. Hungry Minister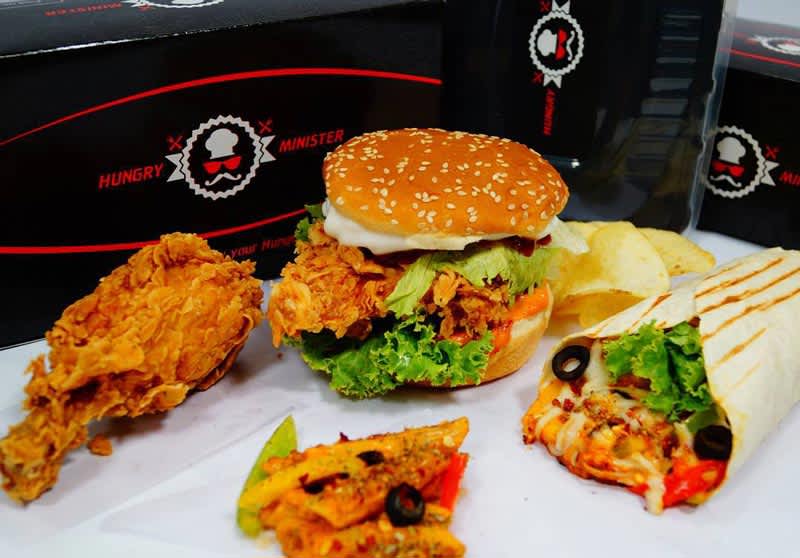 To cure your late night hunger pangs, Hungry Minister is serving delectable dishes ranging from burgers, salads, sandwiches, wraps, pastas and more. If you wanna quench your thirst then order their cool-cool Chocolate Oreo, Blueberry Cheesecake, Caramel Toffee shakes and pair them up with savoury delights. So, the next time when you wanna hog at the wee hours, check out this place and a make the call!
Where | Hungry Minister - Sector 15 & 49 
Meal For Two | Rs 400
Timings | 6 PM - 8 AM
Call Them | +91 7836 923 333
Check Out Their FB Page | https://www.facebook.com/Hungryminister/ 
4. Hurry's Paratha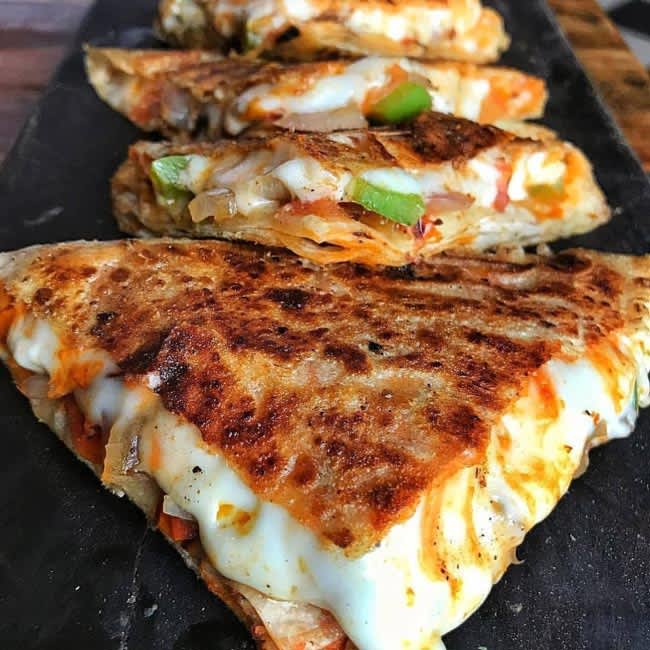 Picture Credits: insert_pizzaemoji
If you live and breathe paranthas but your mommy dearest can't make them for you at 2 at night, then Hurry's Paratha is your saviour. This place has over 40 types of paranthas ranging from quintessential  Aloo, Aloo-Pyaaz, Paneer Hara Matar to scrummy Pizza Parathas with options like Farm Fresh, Hara Bhara, Cheese Burst, Chicken Keema, Keema On Egg and SO many more. These dishes are extremely drool-worthy, you guys. So, call them up NOW! 
Where | Hurry's Paratha - Sector 3, 16 & 18
Meal For Two | Rs 350 
Timings | 8 AM - 4 AM
Call Them | +91 9749 494 933
Check Out Their FB Page | https://www.facebook.com/HurrysParathaOfficial/ 
5. Sandwich King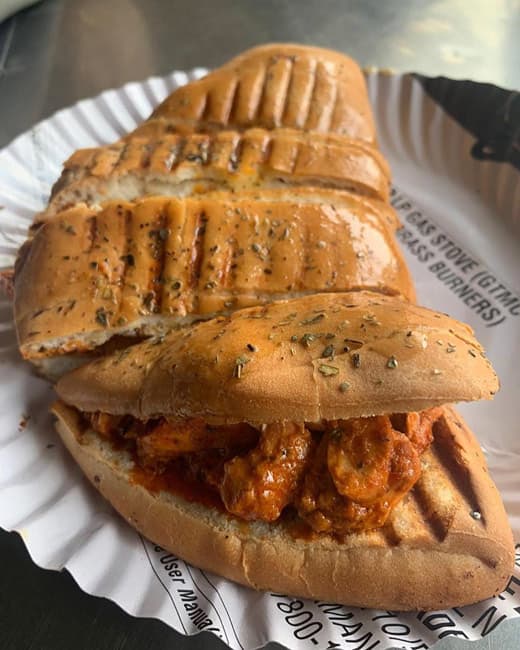 Picture Credits: bingepleasee
For budget friendly meals, Sandwich King is a very good option. They offer 25 types of sandwiches and 20 types of burgers like Pizza Grill, Soya Tikka, Mushroom Tikka, Paneer Maha Burger, Chilly Chaap Burger and many more. If Maggie is your go-to midnight snack, then you're in luck because they serve a wide range of those too. So, this eatery should be on your list fosho! 
Where | Sandwich King - Sector 62 & 4
Meal For Two | Rs 500 
Timings | 9 PM Onwards
Call Them | +91 8826 939 993
6. Go Biryani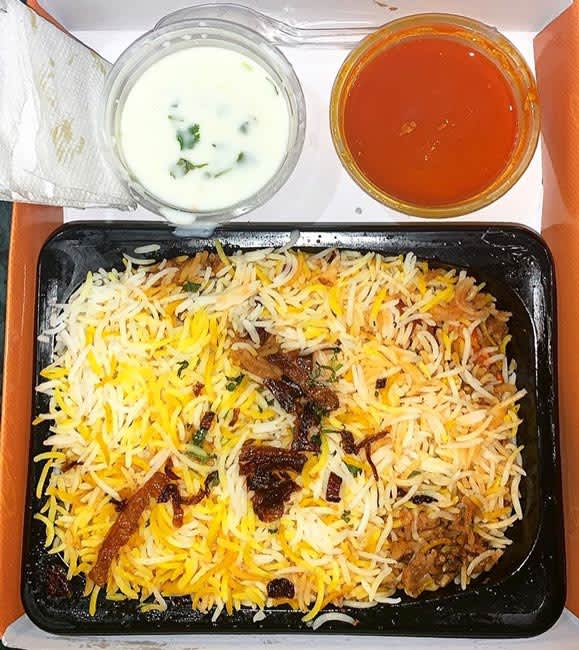 Picture Credits: foodoclock_
There's nothing better than masaledar biryani to gorge on while you catch up with your buddies late at night for a cozy gossip sesh. Go Biryani is open till late and serves SO many types of dishes like Keema Dum Biryani, Paneer Dum Biryani and many more. These guys have kebabs also have on their menu apart from Queen and King Go combos which consist of a biryani, starter and beverage each! So, dig your forks into these scrumptious delicacies! 
Where | Go Biryani - Sector 29 
Meal For Two | Rs 600 
Timings | 11:30 - 4 AM 
Call Them | +91 8010 755 755
Check Out Their FB Page | https://www.facebook.com/gobiryani/ 
7. The Mealkart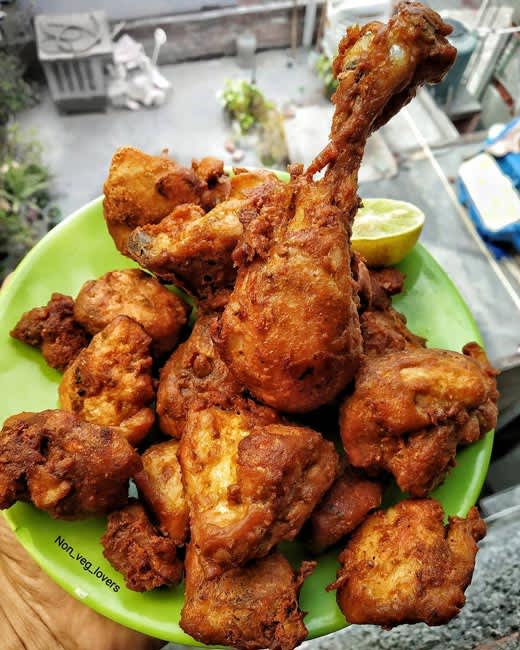 Picture Credits: non_veg_lovers
If you can't control your incorrigible sweet tooth then order in Chocolate Phirni from The Mealkart and indulge in an ultimate #foodgasm! Alternatively, if you avoid desserts at night (diet conscious, peeps), these guys also serve TONS of savoury delights like 4 types of Meal Kart Thalis in both veg and non-veg options. Apart from this, get dishes like Handi Murgh, Rara Gosht, Mutton Korma, Paneer Makhani and many more delivered right to your doorstep! 
Where | The Mealkart - Sector 72 
Meal For Two | Rs 650 
Timings | 6 PM - 3 AM 
Call Them | +91 8700 985 358
Check Out Their FB Page | https://www.facebook.com/TheMealkart/ 
8. Wat-a-Burger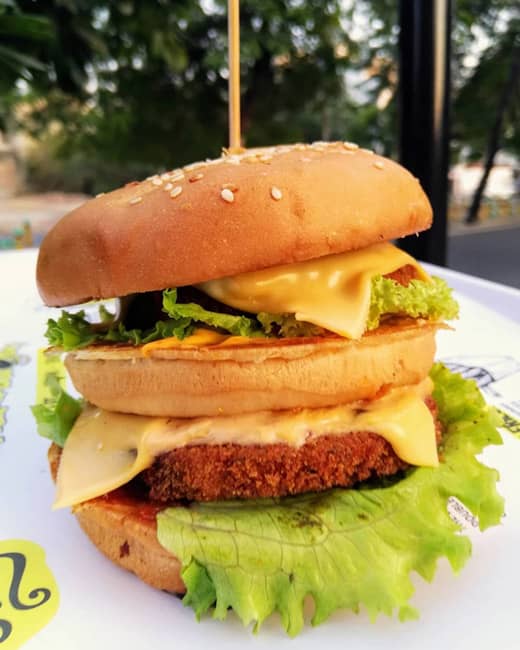 Picture Credits: hungry__lad
If juicy burgers are your soul food, especially when you're up till late, enjoying a movie marathon, Wat-a-Burger is the answer to all your craving. These guys have 38 types of veg and non-veg burgers ranging from Fish Surprise Burger, Mutton Crisp Burger, Chicken Makhani Burger, Hot paneer Chilli Lava to Double Decker Burgers like Aloo Do Pyaza, Mutton Open Face and The Mutton Maharaja, to name a few! So, pair your meaty burgers with Bubblegum Boom or Green Apple milkshake and enjoy the yumminess! 
Where | Wat-a-Burger - Sector 18, 41, 72 & Other Outlets 
Meal For Two | Rs 400
Timings | 9:30 AM - 4 AM
Call Them | +91 9711 540 052
Check Out Their FB Page | https://www.facebook.com/wataburger/ 
So, check out these places and don't ever let time be a hindrance between you and delectable grub!