Delhi
14 Dishes We're Waiting To Devour With The SQUAD This Weekend @ Horn OK Please Fest!
Delhi's Original Food Truck Festival - Horn OK Please is just around the corner, and we know you've already bookmarked and made plans with your gang to descend upon this food festival. Making your life a lil easier, we've gone and mapped out 13 ah-mazingly scrumptious dishes that you just GOTTA try with the squad when you land up at Horn OK Point!
1. Chocolate Sandwich From Hunger's Wagon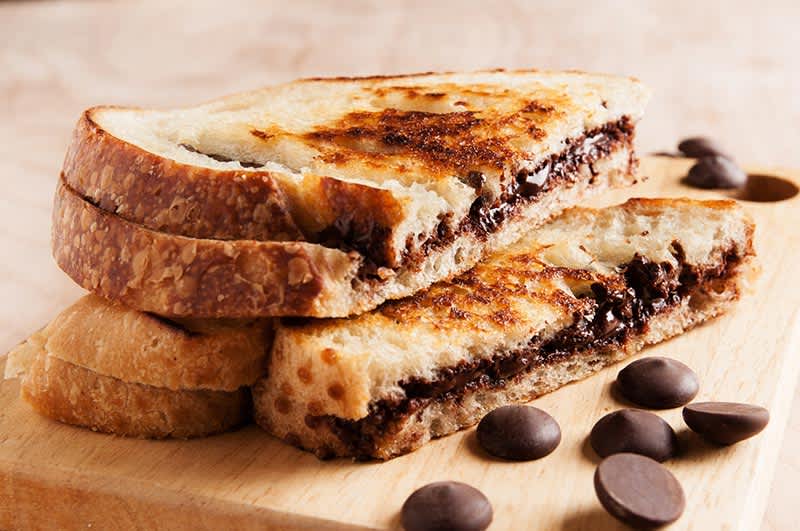 Picture Credits: ibakeheshoots
There's nothing that satiates your hunger better than a nicely grilled sandwich but what happens when this sandwich meets chocolate, the love of our lives?! Love happens guys, pure love! The peeps from Hunger Wagon are bringing in delicious Chocolate Sandwiches and you have to stop by with your pals at their truck to indulge in some chocolat-y love!
2. Butter Chicken Pizza From Tafri On Wheels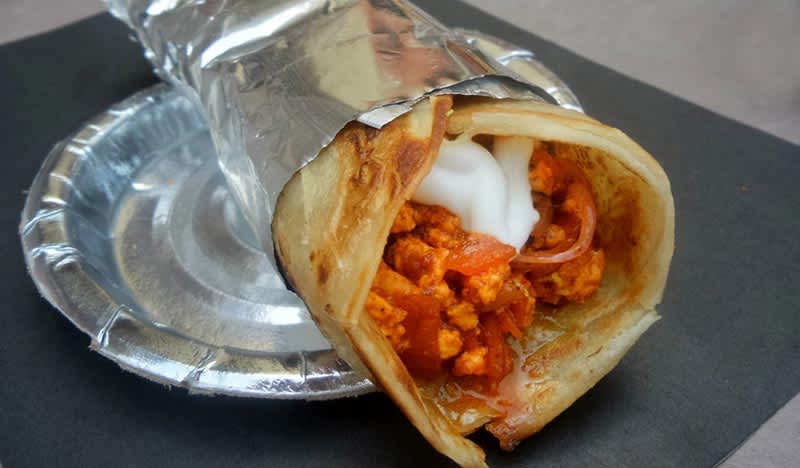 Picture Credits: sobeys
They had a pizza and they had butter chicken, and so they made Butter Chicken Pizza! For all the butter chicken lovers out there - you have to defo stop by at the Tafree On Wheels food truck to fulfill your butter chicken cravings, nicely doled onto a pizza *already drooling*!
3. Harissa Chicken Tikka From Apna Adda By Hola Amigos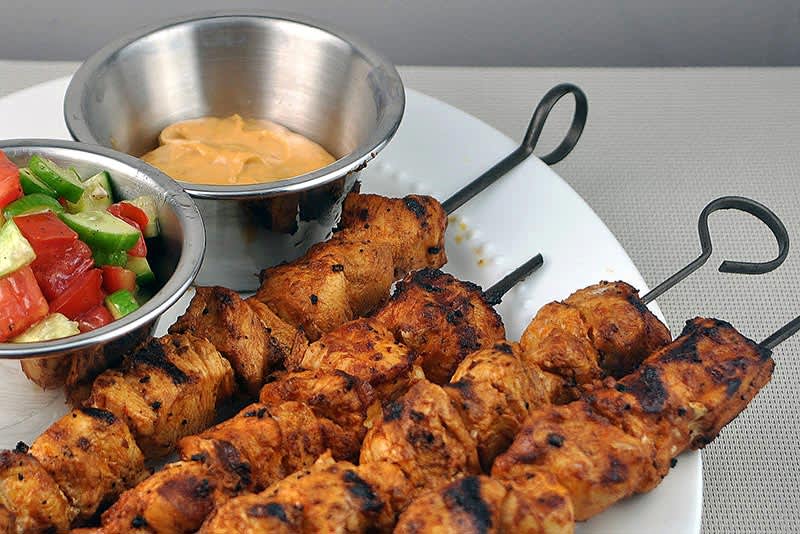 Picture Credits: impeccabletasty
This fest is gonna be a paradise for all ya chicken lovers! Next on our list is Apna Adda by Hola Amigos and these guys are honking their way in with their yummy Harissa Chicken Tikka 'cause who can resist chicken tikka, especially when it's marinated Harissa style?! Come on by for your plateful!
4. Mexican Style Stuffed Dimsum From The Secret Recipe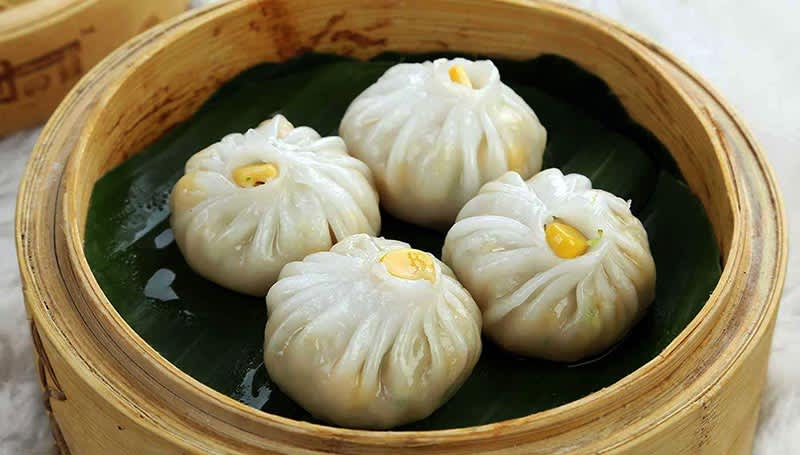 Dimsum, yum yum! This is one combination that we personally can't wait to try out! Our fave dimsums with Mexican-style stuffing - sounds like heaven served on a plate, nahi? Don't forget to keep your beers handy peeps, 'cause they're gonna be hot and spicy - just the way we like 'em!
5. All Meat Pizza & Cheesy Garlic Twist From Pizzas N More By Eggjactly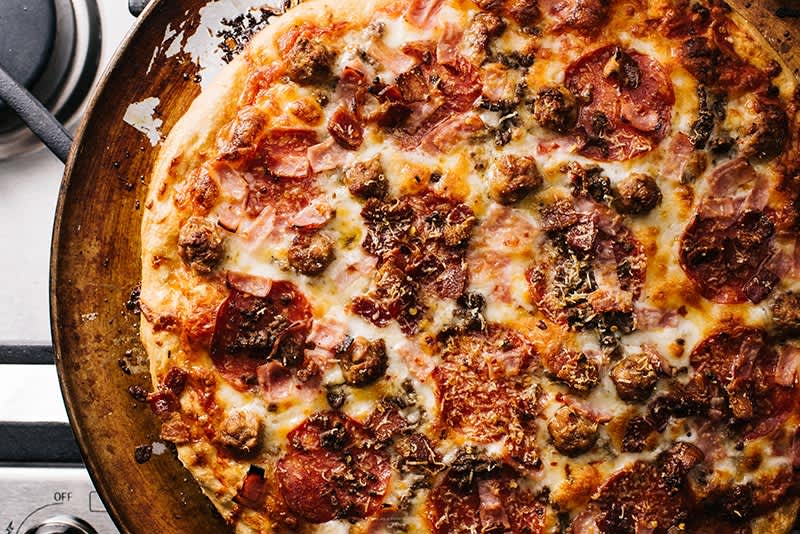 Picture Credit: iamafoodblog
Y'all are gonna be spoilt for choice when you come drop by at Pizzas N More by Eggjactly! When you do land up there, you CANNOT leave without trying their All Meat Pizza *drool, drool* and Cheesy Garlic Twist 'cause they're gonna be scrumptious. We'll just meet you there then, shall we?! 
6. Shorshe Maach From Gondogol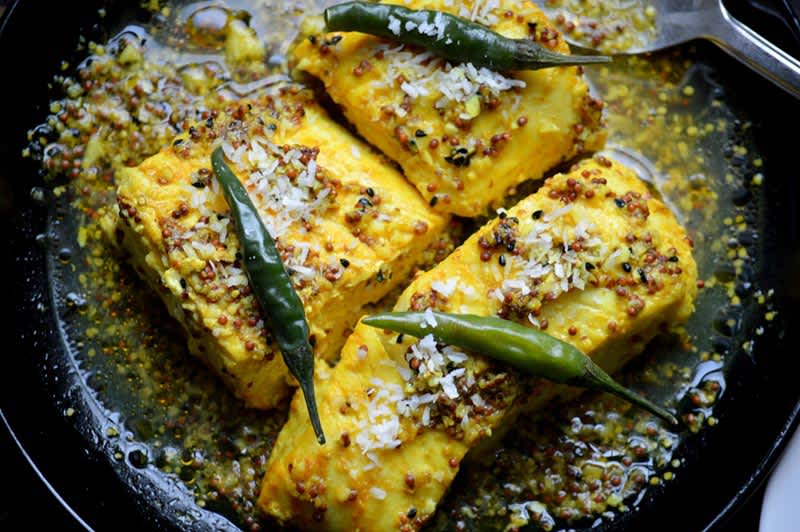 Picture Credit: rookierasoiya
No one, and we mean no one, makes fish better than Gondogol and if you've been fortunate enough to get your hands on some, then you'd agree with us that their Shorshe Maach is just ah-mazing! Juicy fish, marinated in mustard gravy and deep fried till golden - now this is something you just cannot miss! 
7. Kung Pao Chicken From Let's Wok It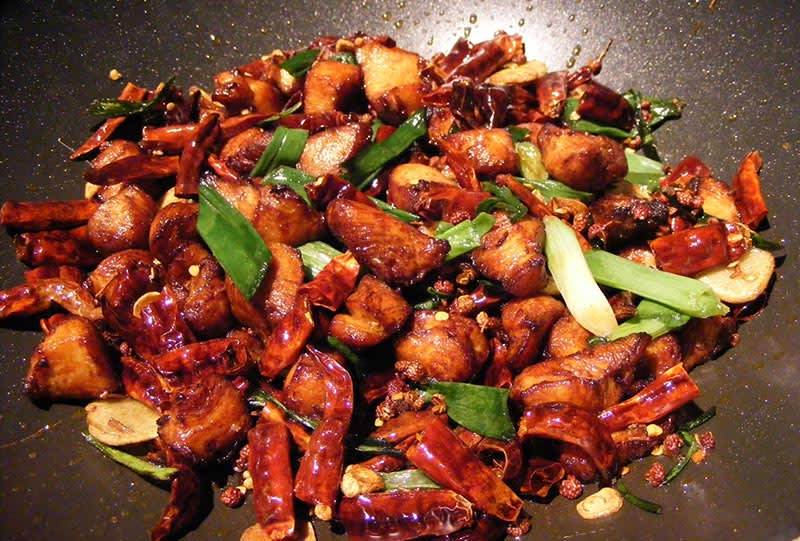 This authentic Chinese dish is one of the reasons we love the cuisine so much! The Kung Pao Chicken from Let's Wok It is a stir-fry delight that has chicken, peanuts, vegetables and loads of chilli pepper in it *drooling already?*. We're already dreaming 'bout this one and you'll find us here gorging away!
8. All Meat Omelette From Yolks On Fire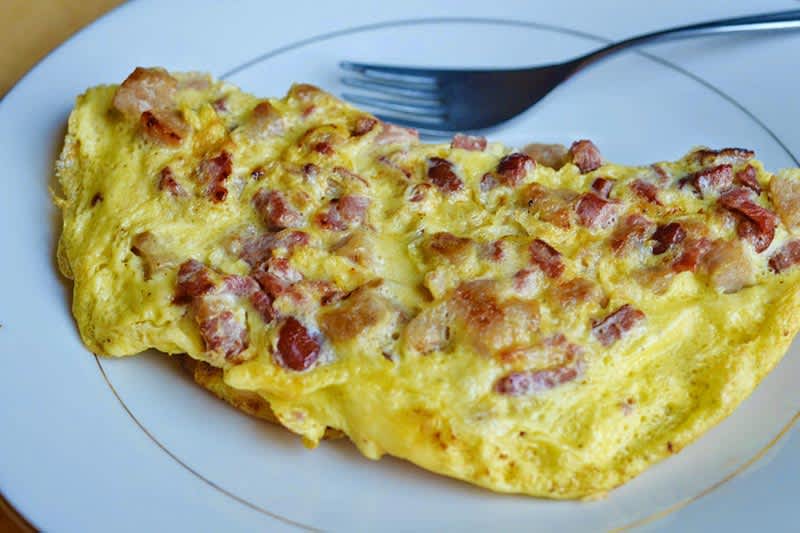 Picture Credit: greedygirlcooks
These guys have an elaborate menu for you guys to choose from and it has everything from Litti Chokha to momos to Bhurjee Pav but we just couldn't ignore the All Meat Omelette on their menu! Imagine a thick and fluffy omelette full of meat *heart eyes*! Yeah we put this up on our to-have-while-we're-there list!  
9. Soya Keema Mattar With Jeera Rice From Khane Di Gaddi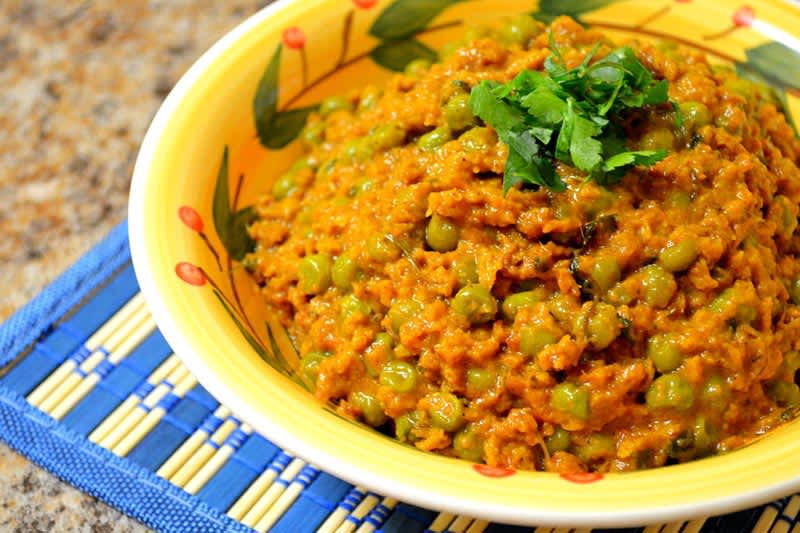 Picture Credit: Recipe Socially
Simplicity would be served at its best at the Khane Di Gaddi food truck 'cause it's the simple dishes that have the best of flavours! Although everything on their menu looks ah-mazing, we're totally itching to try their Soya Keema Mattar that's gonna be served with Jeera Rice. So don't forget to try this one!
10. Chicken & Mutton Rolls From Celebrations Express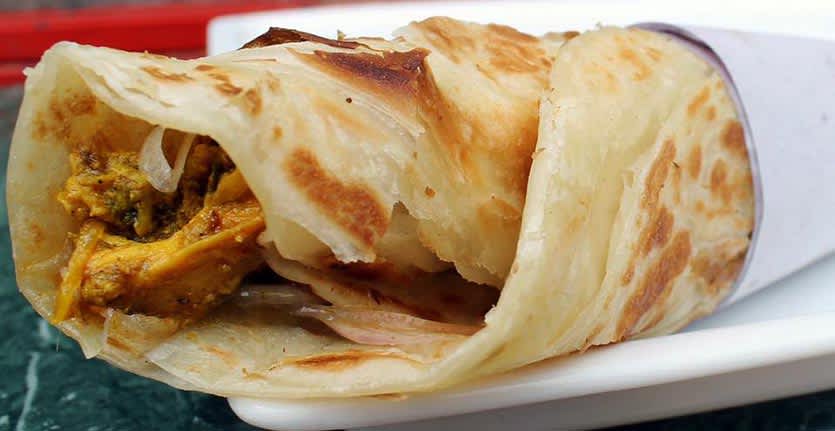 No fest is complete without some lip-smacking rolls waiting to be devoured and of course, these guys aren't disappointing us in that department either! The Celebrations food truck is rolling in with their delicious Chicken and Mutton Kathi Rolls, burgers and seekh kebabs and we're just waiting for them to come and start whipping up some yummy platefuls!
11. Hakka Black Pepper Noodles From Horn OK Please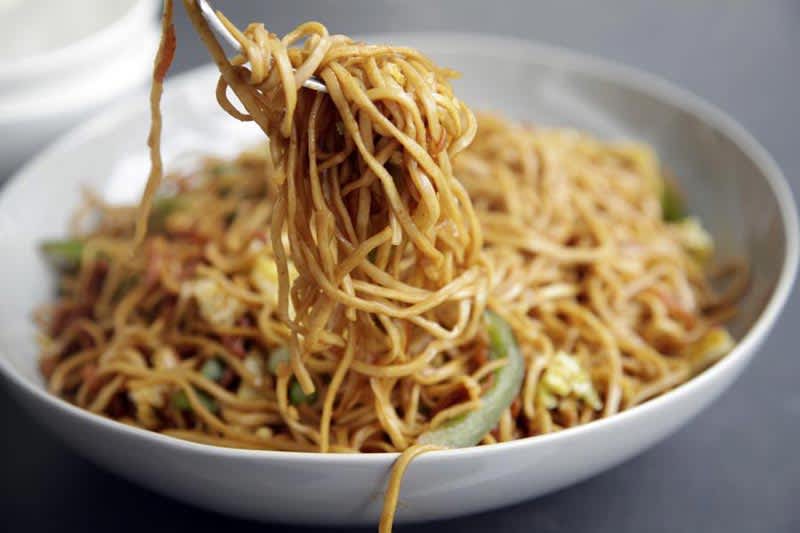 Picture Credit: standard
You can NEVER go wrong with noodles the Horn OK Please food truck promises to serve us with some yummy Chinese food and we're damn excited! Here, we can't wait to try out their Hakka Black Pepper Noodles that sound just delightful! Defo check this one out, folks!
12. Butter Chicken Roll From Shut Up 'N' Eat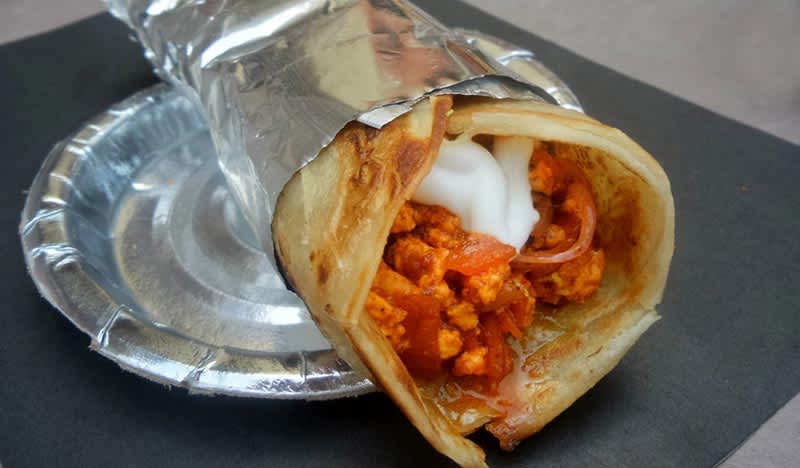 Our motto in life is now a food truck at Horn OK Please - Shutup 'N' Eat! These guys are comin' in with some really delicious food for us to gorge on and we can't wait to try out their Butter Chicken Roll. Succulent chicken hunks slathered in butter chicken gravy peeking out from a yummy and satisfying roll - we're already drooling RN!
13. Bhaukali Boti Boti From Mastani Biryani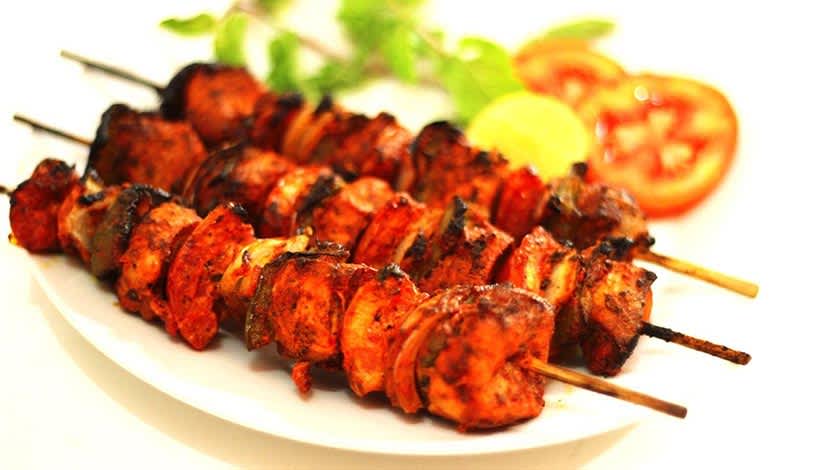 This one comes right from the streets of Kanpur! Blending in the Kanpuriya flavours with finely ground spices and smoked meat, this one will make your mouth water before you even try it out! Although famous for their biryani, their Bhaukali Boti Boti will blow your mind, so don't forget to try out this one! 
14. Yummy Shawarmas From Habibi Saket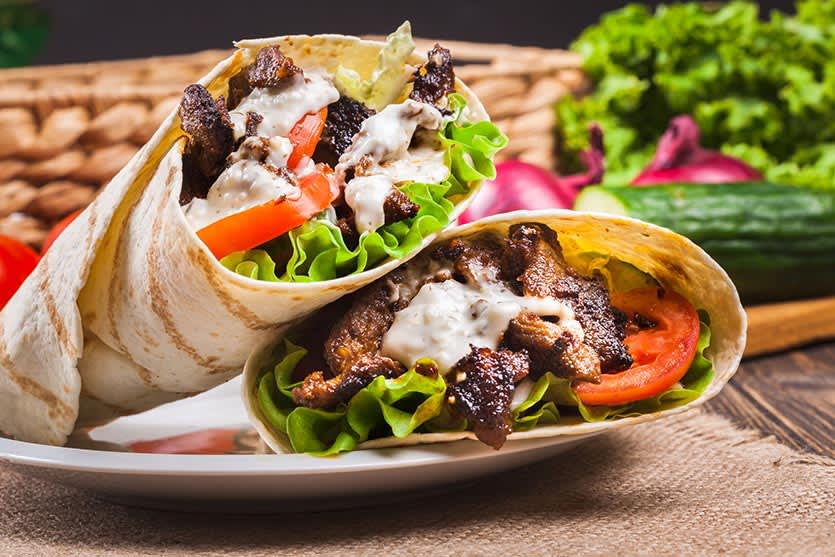 Picture credits: whatsuplife
Now how can we miss out our beloved shawarmas in a list of so many nummy dishes? The distinct smell of authentic Lebanese food would lead you to this stall and believe us, you HAVE to try out their yummilicious shawarmas! See ya there, mate!  
Told ya this fest is a foodie's paradise! So get your buddies on-board 'cause these guys just keep giving us new reasons on why we can't miss this one out! See ya there!
Dates | Saturday & Sunday, 4th & 5th November
Timings | 11 AM - 10 PM
Location | Gate No. 14, Jawaharlal Nehru Stadium 
RSVP On FB Here | https://www.facebook.com/events/1955604748029371
Buy Your Tickets Online Here | https://goo.gl/G3oBzJ
Tickets will also be available at the venue!