Delhi
13 Timeless Movies Of Irrfan Khan To Remind You Of The Legend That He Was!
Disclaimer: Bearing in mind the current health crisis befalling the city and the world at large, we're tweaking our content policy and recommendations. Stay positive, keep hygiene levels up and don't fall prey to panic and misinformation.
Irrfan Khan was one of the greatest gems in the Bollywood industry and he was known for his brilliance in the craft. Irrfan studied at the National School of Drama and went on to become a globally recognised artist through his hard work and soul he puts in all his characters. He took his last breath on Wednesday, the 29th of April, so, as a fan and a total movie buff, it's only fair that we make a list of some of his timeless movies that portray the limitless talent he held. These movies showcase some of his finest performances, so, do give it a read.
1. Angrezi Medium (2020)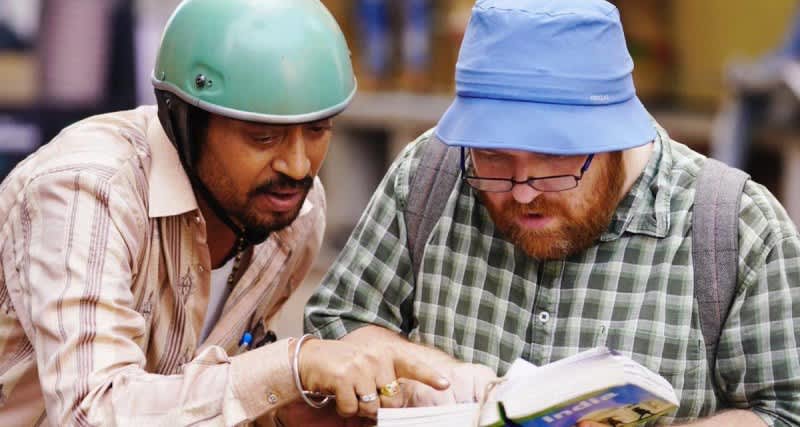 Champak Bansal is a Rajasthani businessman who does everything he can so that his daughter can go to London to pursue her further studies. This movie perfectly shows a father's love and the extent to which he is willing to go to make his daughter's wishes come true. An amazing family flick that must be on your list!
Watch Online Here | https://www.hotstar.com/in/movies/angrezi-medium/1260024321
2. Blackmail (2018)
Picture Credits: imdb
Another favourite of ours, Blackmail narrates the story about a working man named Dev who finds out that his wife, Reena, is cheating on him. He then hatches a plan to blackmail Reena's boyfriend, Ranjeet for money, and if he denies, Dev will tell Ranjeet's wife about his affair. A movie that is a great mix of both comedy and thriller, this one is all worth the hype.
Watch Online Here | https://www.primevideo.com/detail/0MRW4VXSA05J3TO7GEIONBBZU7/
3. Hindi Medium (2017)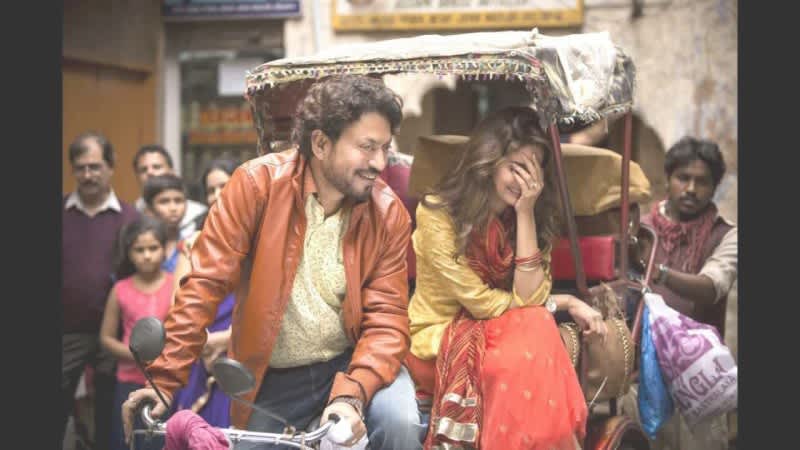 Picture Credits: imdb
A couple from Chandni Chowk, played by Irrfan Khan and Saba Qamar aim to provide their daughter with the best education, and thus begins their journey from the bylanes of purani Dilli to the elite society. A hilarious film that also showcases the problems in the existing education system, so go check it ASAP!
Watch Online Here | https://www.primevideo.com/detail/0T1S47OPGV756O4CNNY6SEN9II/
4. Qarib Qarib Singlle (2017)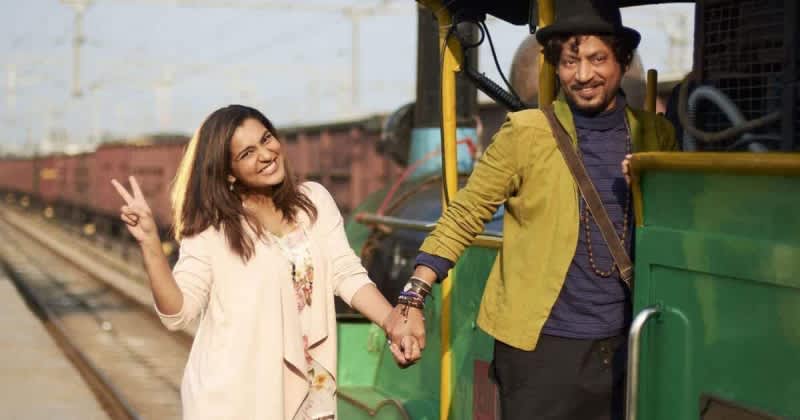 Picture Credits: imdb
The basic premise of the story explores the tale of a 35-year-old widow who joins a dating app and then accompanies a poet to go and meet three of his exes. The tale is simple but gives one a view of the society and watching Irrfan in the role of a man almost on the brink of mid-life crisis makes the entire movie believable. 
Watch Online Here | https://www.netflix.com/in/title/81016192
5. Piku (2015)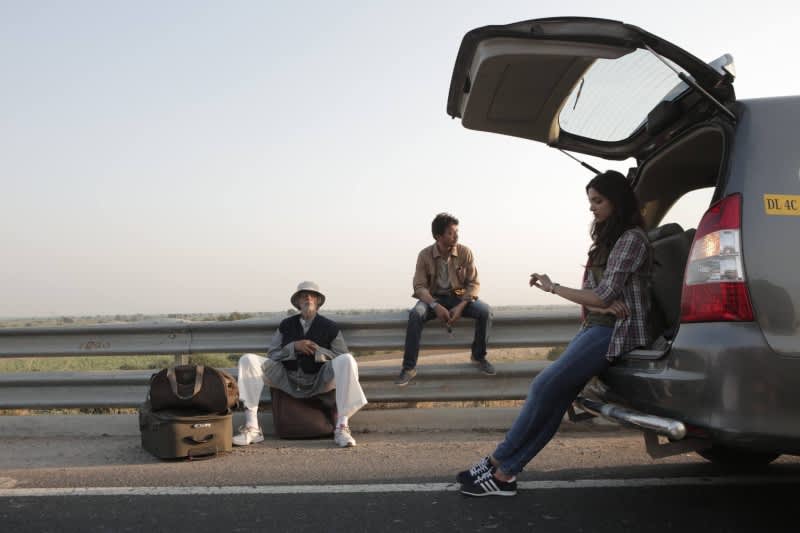 Though he is seen as a supporting character in this movie, one can certainly not deny that he totally steals the show with his stellar performance. The constant banter between Amitabh Bachchan and Irrfan Khan's characters is definitely a treat to the eyes and one is left wishing for more scenes where you can see him. A must watch for sure!
Watch Online Here | https://www.youtube.com/watch?v=yYr8q0y5Jfg
6. Jazbaa (2015)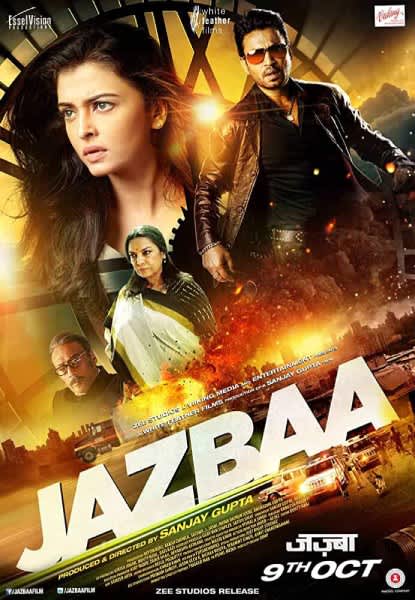 Picture Credits: media-amazon
Starring Irrfan Khan and Aishwarya Rai Bachchan, this thriller movie is everything that a movie buff should watch. It's from this movie that features the famous dialogue in which he says 'Mohabbat thi isliye jaane diya, zidd hoti toh baahon mei hoti'. A simple dialogue and seen in a supportive role, this movie is a treat to us fans as he sets the screen on fire with his immaculate portrayal of the role!
Watch Online Here | https://www.airtelxstream.in/movies/jazbaa/ZEE5_MOVIE_
7. D-Day (2013)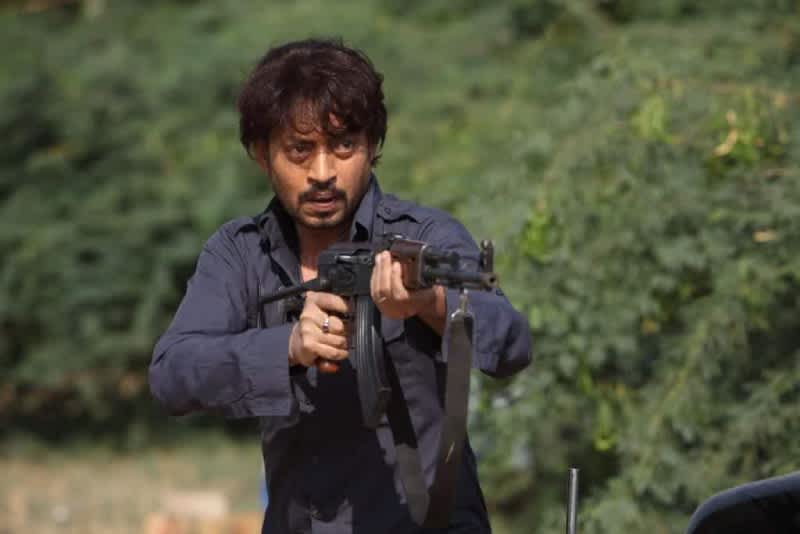 Picture Credits: imdb
The movie is a crime-based thriller and the mission is to bring back the most-wanted criminal in the country. Irrfan is seen playing the role of a RAW agent Wali Khan and as always he gives his best to the character. One is left astounded by how effortlessly he takes on the character and expats the same emotion as one would expect to see on an officer's face when on a serious mission!
Watch Online Here | https://www.primevideo.com/detail/amzn1
8. The Lunchbox (2013)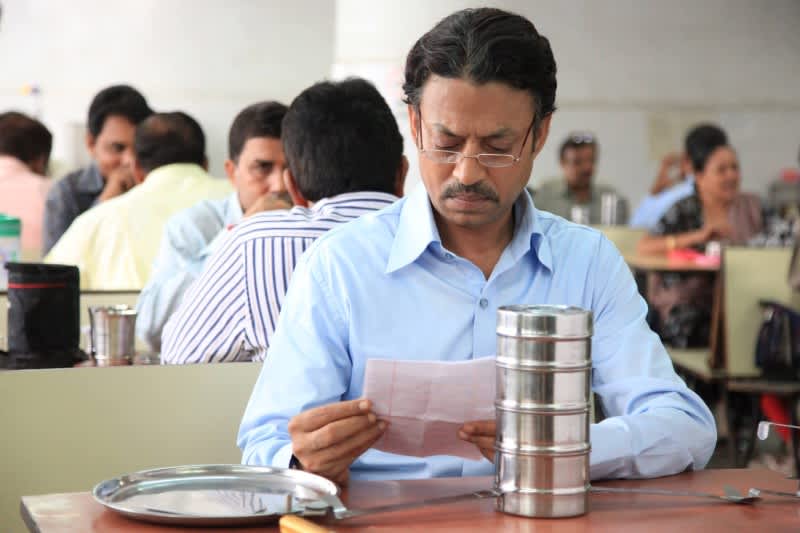 The Lunchbox, starring Irrfan Khan, Nimrat Kaur and Nawazuddin Siddiqui, is a love story between a young housewife, Ila and a much-older man, Saajan, who are connected through Mumbai's very popular lunchbox system. This film will remind you of family, food and love - the things that are of utmost importance.
Watch Online Here | https://www.youtube.com/watch?v=XEtLy6N0O9U
9. Life Of Pi (2012)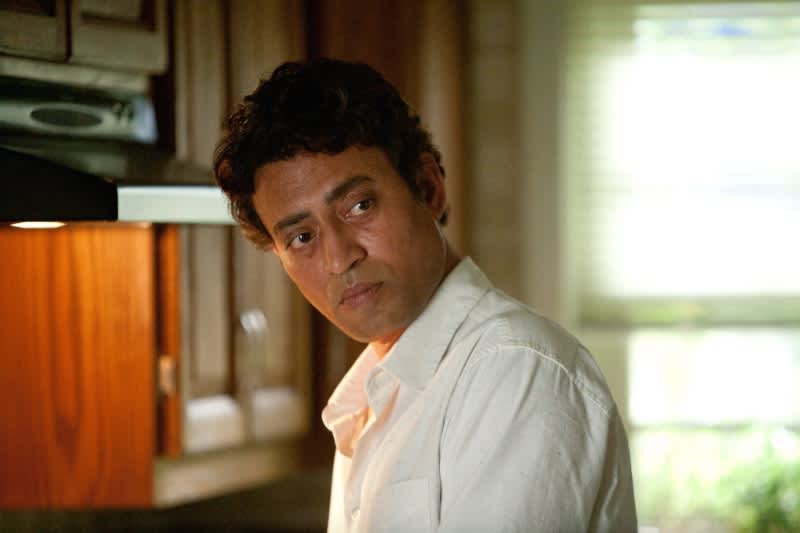 This thriller movie is something that all you movie buffs have to watch. Playing the role of adult Pi, though his screen time is not much, Irrfan perfectly dawns the skin of the mysterious character that he entrusted to play. If you're a true Irrfan Khan fan, you will definitely be left seeking more of him!
Watch Online Here | https://www.youtube.com/watch?v=wFfWjOg9XaE
10. Paan Singh Tomar (2010)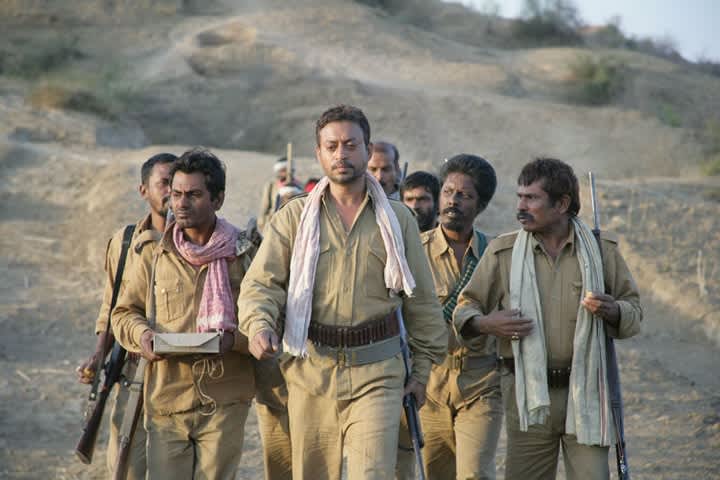 Paan Singh Tomar was an Indian athlete and a seven-time national steeplechase champion who settled in Chamba Valley after his retirement and became one of the most feared dacoits in India. Irrfan as Paan Singh Tomar won't disappoint with his excellent acting skills and crisp dialogue delivery.
Watch Online Here | https://www.netflix.com/watch/70123126
11. Billu (2009)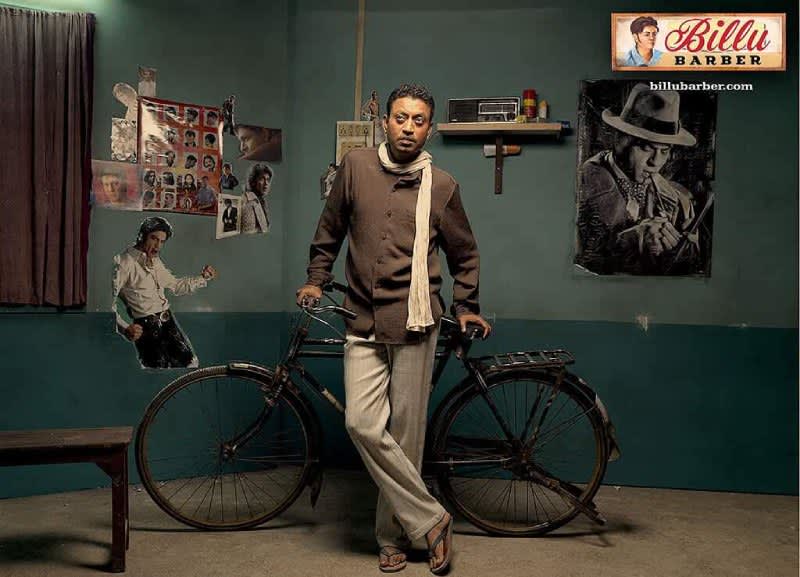 Picture Credits: imdb
The story of a village barber, the movie had its fair share of controversy but this did not deter the movie from releasing. Sahir Khan, played by Shah Rukh Khan, is famous actor who is mostly seen in several glamorous songs. But the basic story is how one barber, Billu, played by Irrfan gets famous because he ends up being an old friend to the famous actor. The movie explores the dilemma of a mere barber about meeting his now-popular friend and the reservation that he faces. 
Watch Online Here | https://www.youtube.com/watch?v=IhxM2t3-2iA
12. Life In A... Metro (2007)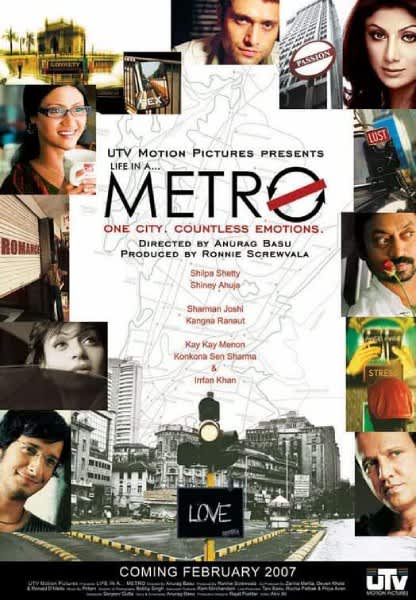 Picture Credits: media-amazon
Life In A... Metro explores the lives of several people living in the city and how they're intertwined with each other. Playing the role of Monty, he easily adapts himself into the role of socially inept and reserved person. He received a Flimfare Award for the Best Actor In A Supporting Role and this makes it a reason enough to watch him perform.
Watch Online Here | https://www.netflix.com/watch/70071832
13. Maqbool (2003)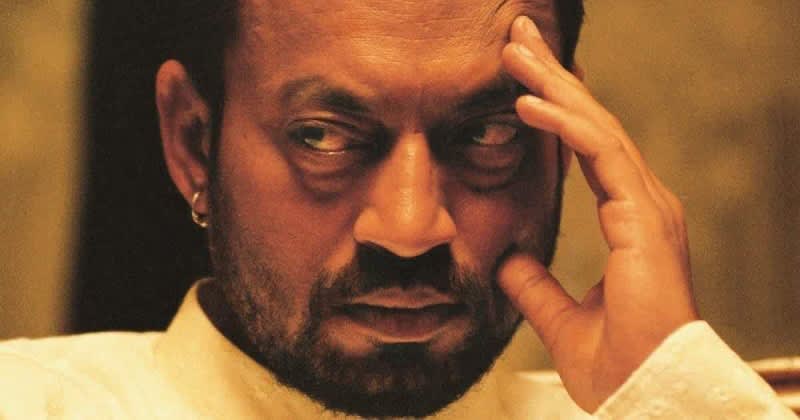 Picture Credits: imdb
Adapted from Shakespeare's Macbeth, Maqbool is a tale of deception, tragedy and crime. Based on the underworld of Mumbai, Maqbool works under an ageing gang leader, Abbaji and is in love with his mistress, Nimmi. Since Maqbool can't go against Nimmi, he plots a plan to kill Abbaji and that's when his journey to be the gang leader begins! 
Watch Online Here | https://www.hotstar.com/in/movies/maqbool/1770015421
So, let's give him an ode by way of movies, by watching some of his greatest performances and celebrating one of the biggest gems that ever lived in the industry.