Delhi
11 Super Fun Things To Do With Your Squad In Delhi When You're Bored AF This Summer
Disclaimer: Bearing in mind the current restrictions in the city and the world at large, we're tweaking our content policy and recommendations to focus more on staying indoors and exploring the digital world and all its wondrous offerings! Stay positive, keep hygiene levels up and don't fall prey to panic and misinformation.
Summers are here and so are the lazy days. Languishing on the bed, sprawling in the nippy air of the AC, downing tubs of choco chip ice cream while binge-watching the latest murder mystery series on Netflix is all we long to do in these sluggish days. But let's be honest, after a while, even this dream scenario gets boring, doesn't it? And just heading over to the same old water parks with your squad is so passe. So, to save y'all some trouble, we're here with a list of super fun and hatke activities you can partake in to transform your spiritless summers into a sizzling one!
1. Clay Your Thoughts @ The Clay Company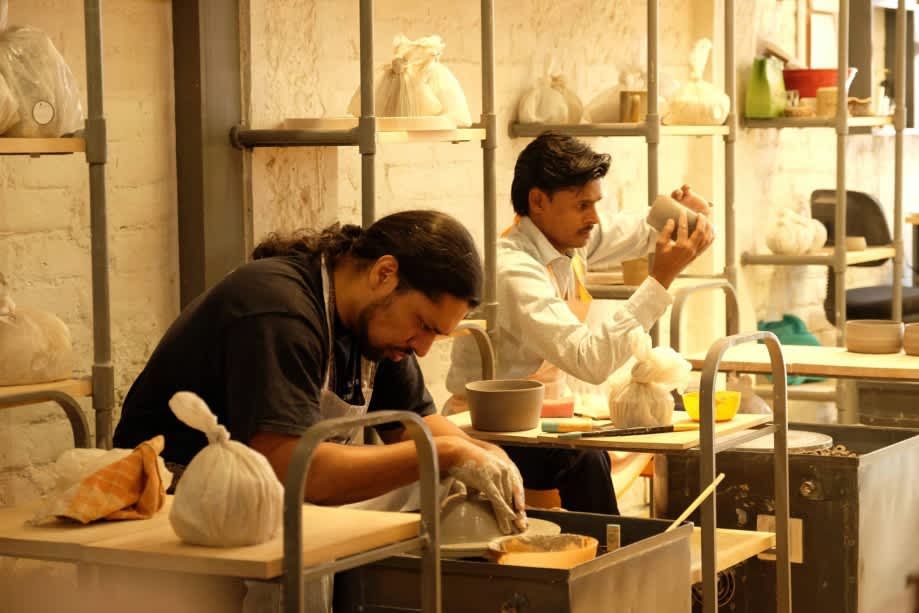 They are a niche art company that focuses on pottery and ceramics. Their aim is to increase knowledge of ceramics, encourage appreciation and improve the accessibility of the art form. These folks hold classes according to your interests & expertise and to meet your busy schedule. Just give them a call to book your session to learn more about how to make pretty earthenware!
Where | The Clay Company - Shop No 1, Osian Building, 12 Nehru Place
Call Them | +91 8860 951 951
Timings | 10 AM - 5 PM
Check out Their FB Page | https://www.facebook.com/theclaycompany/
2. Make A Difference By Volunteering @ Robin Hood Army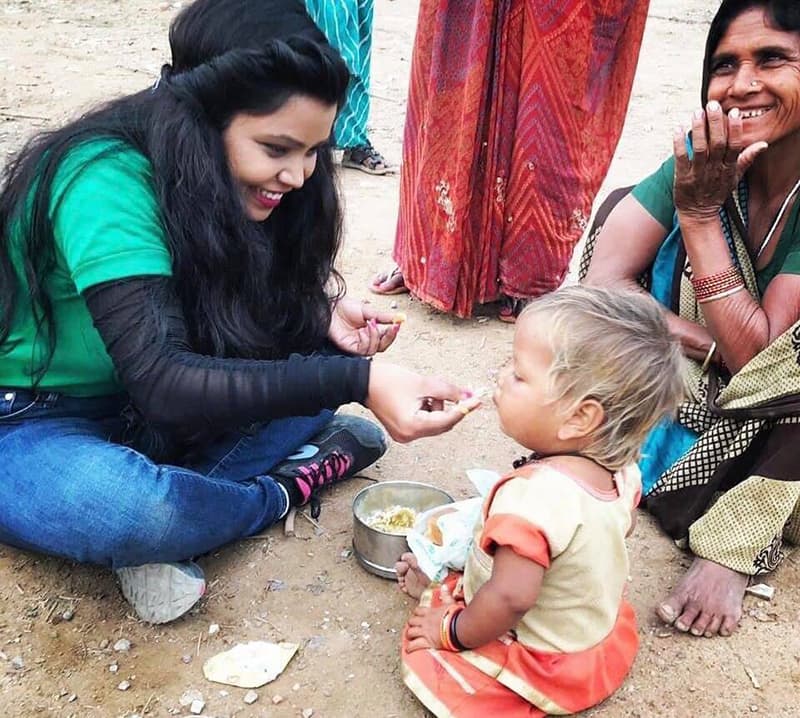 The Robin Hood Army is a volunteer-based, zero-funds organization that works to get surplus food from restaurants and the community to serve less fortunate people. They offer volunteering opportunities all over India. These guys take surplus foods from restaurant & households and serve them to underprivileged people. Wanna join? Just visit their website and lend a helping hand!
Here's Their Website | https://robinhoodarmy.com/?fbclid=IwAR2HlcJsetXl8WXmaXkpdA_HYNyOSPaOkrzhxH3RhzrW5bMWN2MNvY9UhNw
Check Out Their FB Page |  https://www.facebook.com/robinhoodarmy
3. Flip Through A Book @ Cha Bar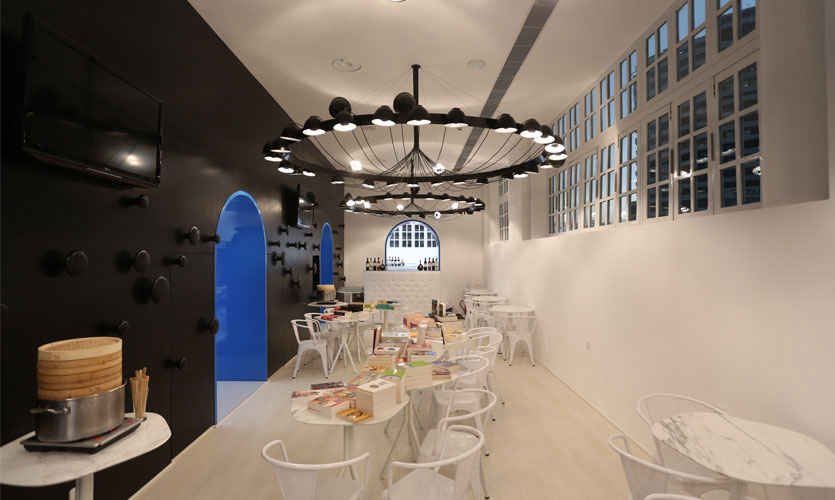 Got a bunch of hours to spare? Then chuck those malls and head to Cha Bar where you can spend quality time amidst great literature and food. If you love to spend peaceful, relaxing yet enriching afternoons all by yourselves, this is definitely the best thing to do in Delhi for you!
Where | Cha Bar - N-81, Oxford Bookstore, CP
Timings | 9 AM - 10 PM
Call Them | +91 9958 005 985
Meal For Two | Rs 500
Check Out Their FB Page | https://www.facebook.com/ChaBarOfficial/
4. Capture The Pretty Graffitied Walls @ The Lodhi Art District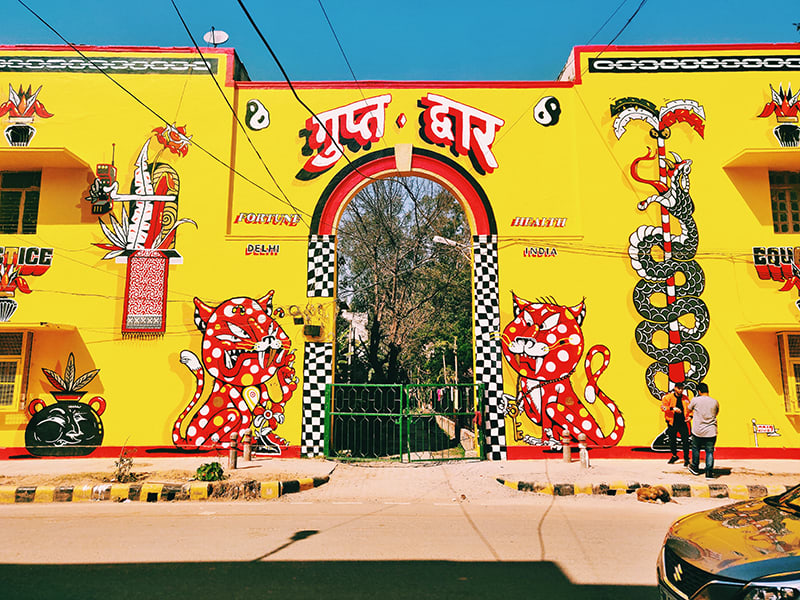 The walls of the famous Lodhi Colony are not just pink anymore. It's India's first open-air public art district designed by over 25 street artists from India to create a positive impact on the city and its residents. These beautiful and thought-provoking graffiti also make for attractive background for fashion bloggers and pre-wedding photoshoots. Strut over and gaze at these beauties with your gang, trying to decipher them and don't forget to click stunning images to beautify your Insta feeds!
Where | Lodhi Art District - 261, Block, 15, Lodhi Colony
5. Indulge In Some Retail Therapy @ The Sarojini Nagar Market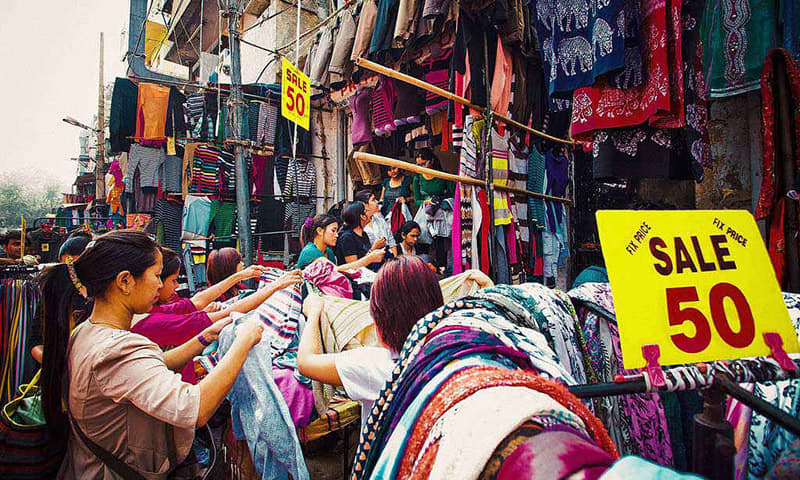 We doubt anyone would disagree when we say Sarojini Nagar is a paradise for shopaholics. At this incredible market, you can pick up fashionable and jazzy tops, pretty jhumkas, breezy sundresses, trendy pants and everything you need to revamp your wardrobes, all at friggin' affordable rates. Scavenging through this place is one of our most favourite things to do over the weekend. Take your fashion-forward girl pals along and hoard all the cool finds and dazzle this summer!
Where | Sarojini Nagar Market
6. Jog On The Stunning Trails Of The Jahanpanah City Forest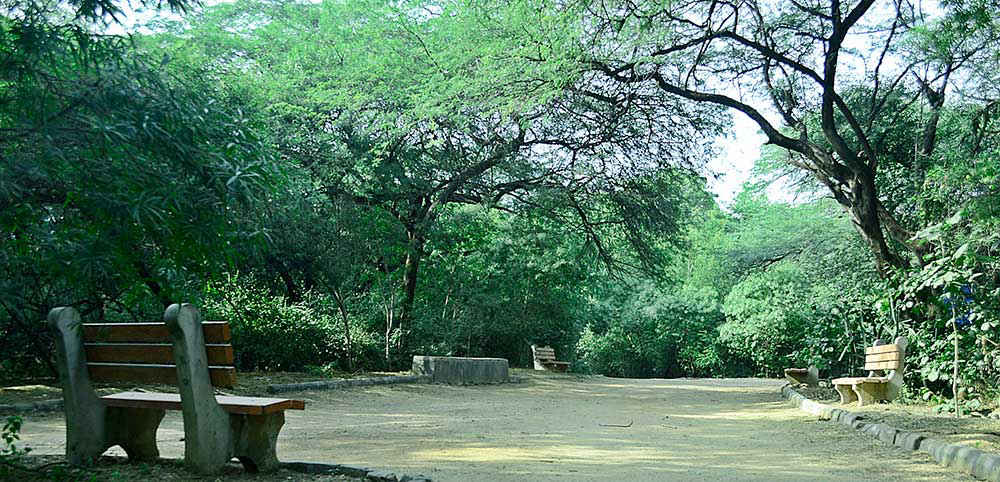 Our lovely Delhi might've, sadly, cemented its status as one of the most polluted cities owing to rampant development and concrete expansions but Jahanpanah Forest is a place where you can leave everything behind and submerge yourselves in nature. The forest is spread across a massive 800 acres and makes for an amazing place for a jog in the lap of nature despite being located dab smack in the middle of the capital city. Troop over to relish the beauty of this place and escape the blistering heat of Delhi!
Where | Jahanpanah City Forest - Alaknanda
7. Cuddle Some Puppies @ Friendicoes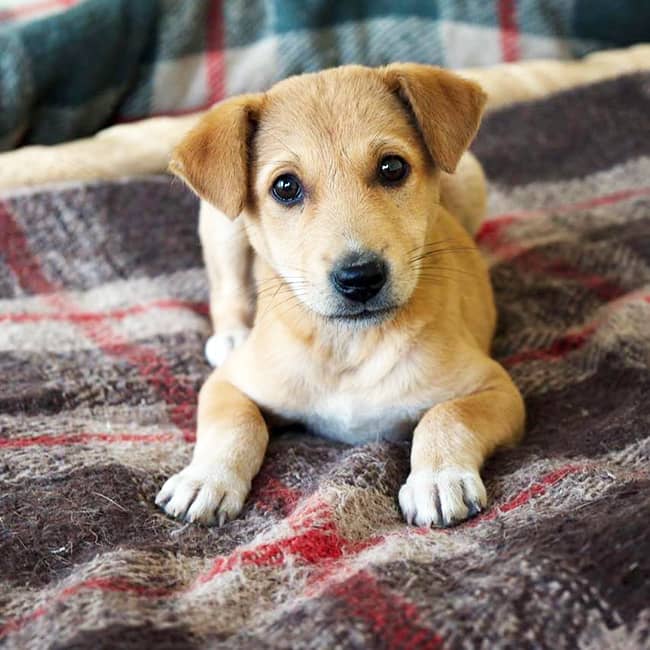 Cuddling with a furry friends keeps all your worries at bay. Friendicoes started as a small clinic for rescued dogs and cats and has, over the years, helped in rehabilitating many pets and providing medical care plus food to them. Now it is an organisation where you can adopt, foster, sponsor or donate things for the well being of these animals. Go find yourselves a new friend or might as well bring them home too!
Where | Friendicoes - No 271 & 273, Defence Colony, Flyover Market, Jangpura Side
Call Them | +91 11 2432 0303
Timings | 10 AM - 9 PM
Check Out Their FB Page | https://www.facebook.com/friendicoesindia/
8. Go Bird Watching @ The Okhla Bird Sanctuary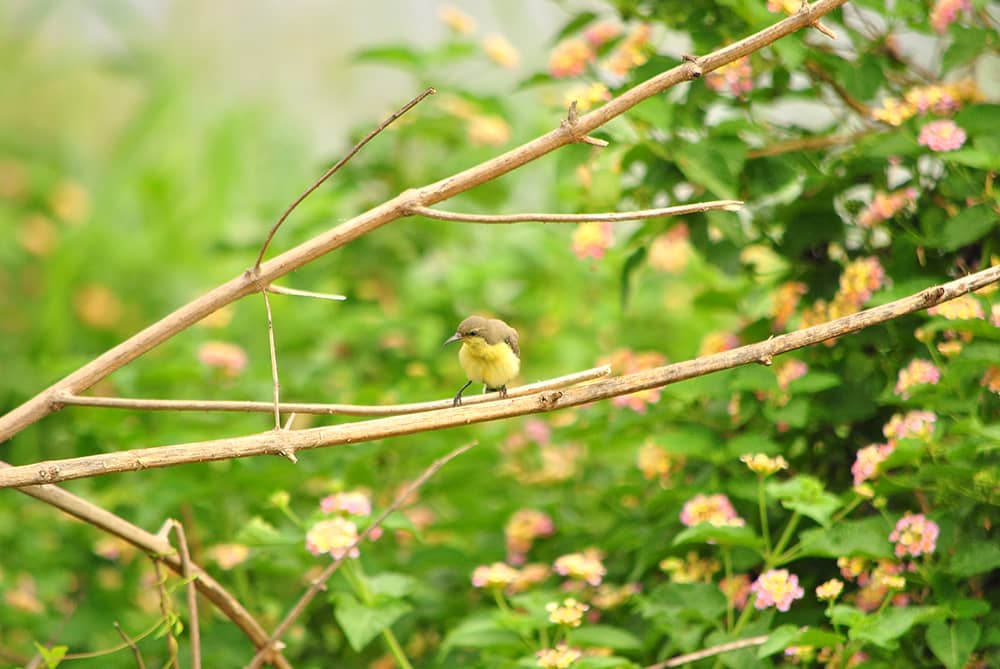 Okhla Bird Sanctuary is spread across 4 square kilometres and forms part of the 466 important bird areas in India. Exciting and hatke things to do in the city definitely includes exploring this plush green sanctuary. The birds are best spotted early in the morning here so make it a point to dash here to give an energetic start to your days!
Where | Okhla Bird Sanctuary - Noida Plaza, N Block, Pocket K, Sector 95, Noida
Call Them | +91 7351 822 075
Timings | 7 AM - 5:30 PM
9. Take A Food Walk @ Jama Masjid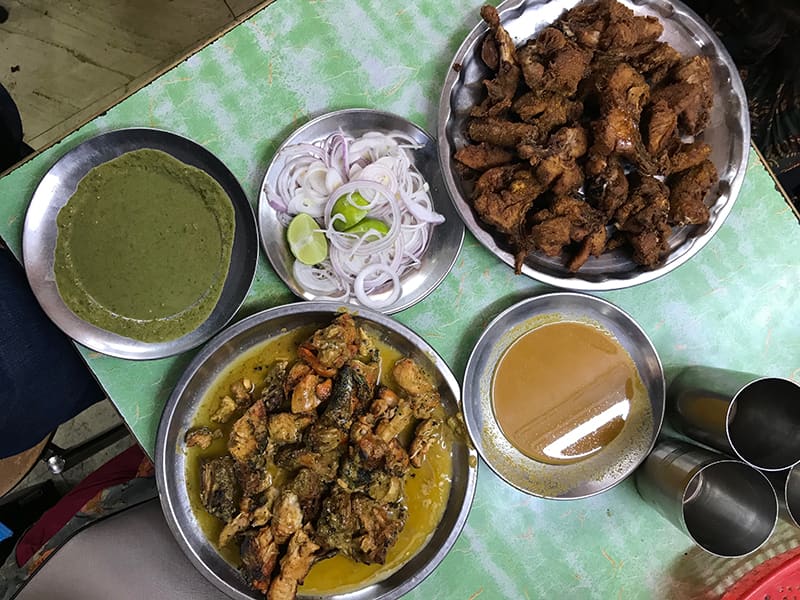 If not for the mosque, skip over with your entire gang to this bustling place for the food. The Jama Masjid area is an absolute riot of flavours and will leave every gourmand gobsmacked. Hog on all sorts of kebabs, tikkas, mutton burrah, biryani and so on for this area is home to the most amazing and legendary eateries like Karim's, Aslam Chicken Corner and many more!
Where | Jama Masjid - Meena Bazaar, Jama Masjid, Chandni Chowk
10. Have A Soothing Cup Of Chai @ Champa Gali
Champa Gali is a gem situated amidst the bustling Saidulajab. The spot offers a fine blend of cafes, art, culture and shopping options. You can do everything like sipping on the finest teas and coffees, munching on organic stuff to a shopping spree at chic stores, clicking pretty pictures with pretty backgrounds, lounging at quaint cafes and so much more. Drop by here with your gang and your summer is sorted!
Where | Champa Gali - Shed 4, Khasra 258, Lane Number 3, Westend Marg, Saidulajab, Saket
11. Play Bubble Football @ Oh My Game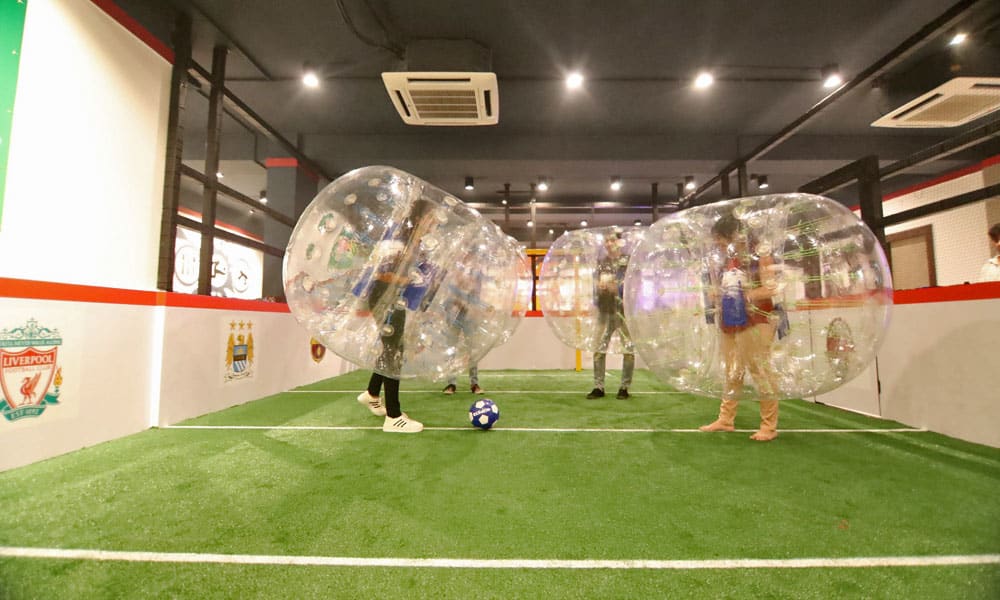 Oh My Game has Bubble Football which offers an exciting twist to the traditional sport as the players here are encased in gigantic inflatable transparent bubbles with 5 players on each team. The aim of the game is to knock the opponents down in 5 minutes, sounds fun, doesn't it? Knock your pals off their feet and have an amazing time here!
Where | Oh My Game OMG - J-10/24 A, DLF Phase II, Gurgaon
Timings | 11:30 AM - 9:30 PM
Call Them | +91 9911 454 131
Check Out Their FB Page | https://www.facebook.com/ohmygamegurgaon/
Browse Through Their Website | http://ohmygame.co.in/
Didn't we just sort your summers? Indulge in all these activities with your squad and thank us later!