Delhi
13 Picturesque Roads In Delhi That Are Legit Perfect For Gedis With Your Gang!
Windows down, the breeze coming in, soulful music, and good company are some ingredients of a perfect long drive, which we lovingly call a Gedi! Delhiites aren't Delhiites without their love for gedis and If you're an absolute sucker for those long drives but hate Dilli ka traffic, we've come to your rescue! Listed below are 13 roads in Delhi that are traffic-free and legit perfect for those fun gedis with your gang, so read on! 
1. Shanti Path, Chanakyapuri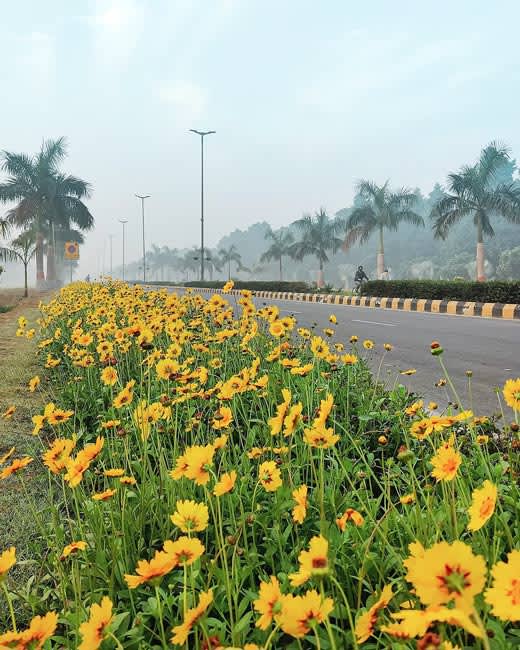 Picture Credits: zubair._.zuby
Driving on the roads of the Embassy area is delightful after spending hours stuck in the Ring Road traffic. Surrounded by peaceful green gardens and regal embassy buildings, Shanti Path in Chanakyapuri must be on the top of your list for those relaxing gedis! Lower your windows, breathe in the cool breeze, and embrace the views of flowers dancing on the sides!
2. Kartavya Path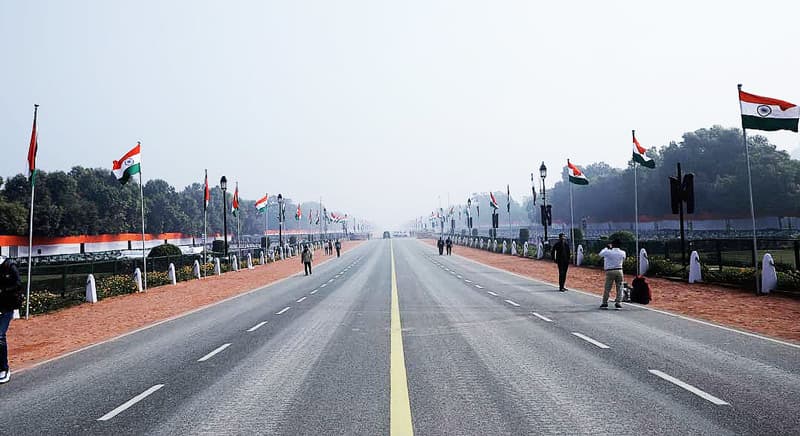 Picture Credits: pushkarvyas
With amazing views on all sides, nothing can be compared to a drive at Rajpath. This iconic stretch from Rashtrapati Bhavan to India Gate is an absolute favourite of everyone! So drive away to this deeply loved spot because what can be better than a midnight Gedi at India Gate that ends with a Mother Dairy ice cream?
3. Delhi Cantonment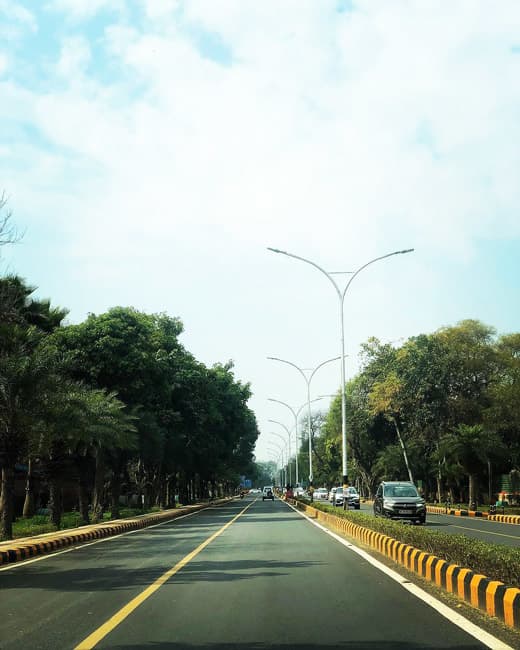 Picture Credits: tasveerein_kuchankahisi
Nestled in the Central Ridge area, Delhi Cantt is the peaceful army area of the city. With well-maintained roads and managed traffic, the Delhi Cantt roads must be your go-to place for a peaceful drive. P.S. venture out to Delhi Cantonment for night drives only if you want to see whether the legend of the ghostly woman clad in a white saree is true. *Shhhh*
4. August Kranti Marg, Siri Fort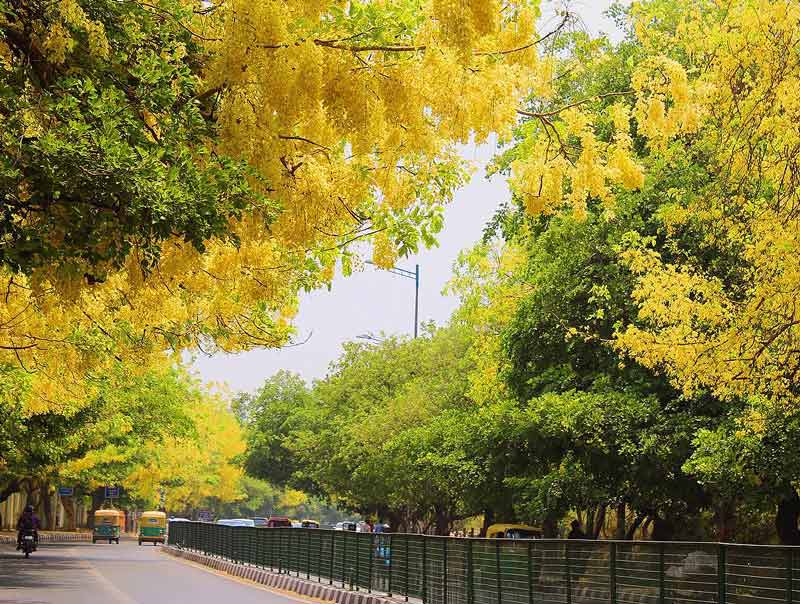 Picture Credits: walkdownindia
If you also love roads surrounded by trees, August Kranti Marg is just the perfect gedi spot for you! Situated near Siri Fort Auditorium, August Kranti Marg is one of the few roads in Delhi above which beautiful green and yellow trees make a breathtaking canopy. So take your girl gang along and navigate your way towards this fab road for an after-college gedi!
5. Vasant Kunj Stretch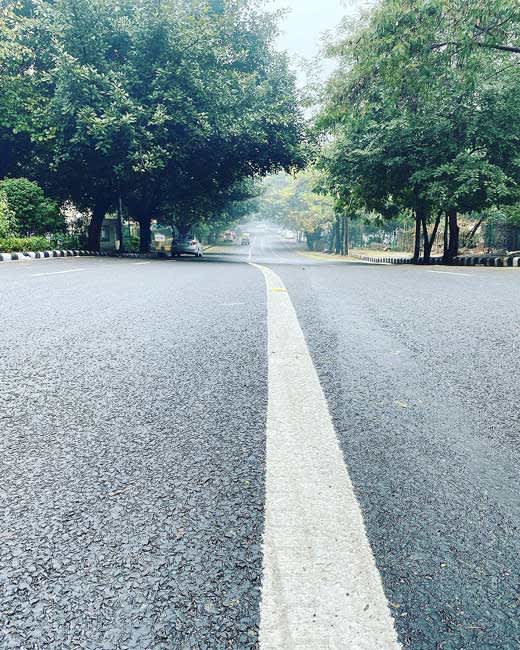 Picture Credits: sahodra_jha
If you want to go on a long drive in South Delhi, Vasant Kunj is the place for you! With thick green vegetation on both sides, the wide and smooth roads offer a brilliant driving experience. Also, if you're a newbie to driving, this is the best place to make yourself a pro! So shut down the AC and get some fresh and cool air on the drive!
6. Aerocity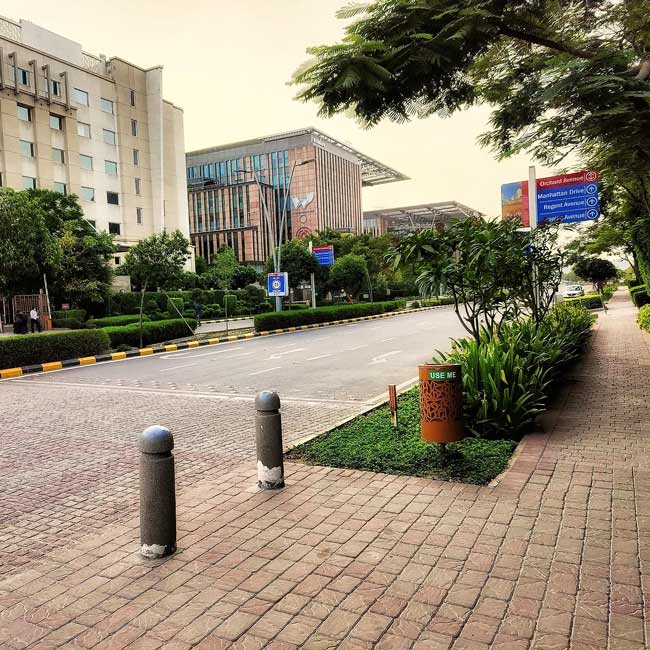 Picture Credits: haobams
If you love Gedis on clean and empty roads, Aerocity must be on the top of your list. Taking a long drive to the wide and spacious roads of Aerocity in the company of your friends sounds like one good plan! Don't forget to look up at the sky to spot some planes and on the sides, some beautiful hotels!
7. Golf Course Road, Gurgaon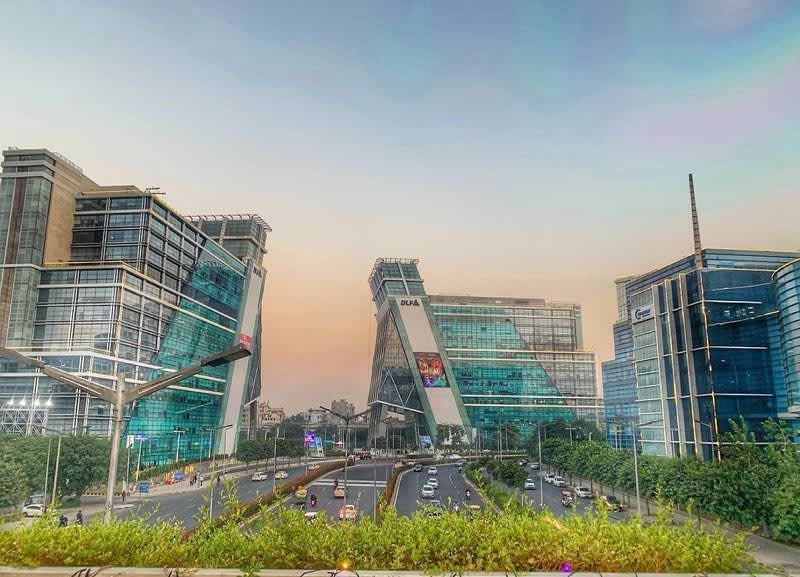 Picture Credits: travelndfoodaddict
With high-rise buildings all around, Gurgaon defo has the best roads in Delhi NCR. The Golf Course Road in Gurgaon always gives us 'highway feels' in the middle of the city. The out-of-this-world glass buildings of DLF Cyber City serve as a spectacular view to behold. Driving in the well-lit underpasses on the winding route is legit so much fun! 
8. Noida Expressway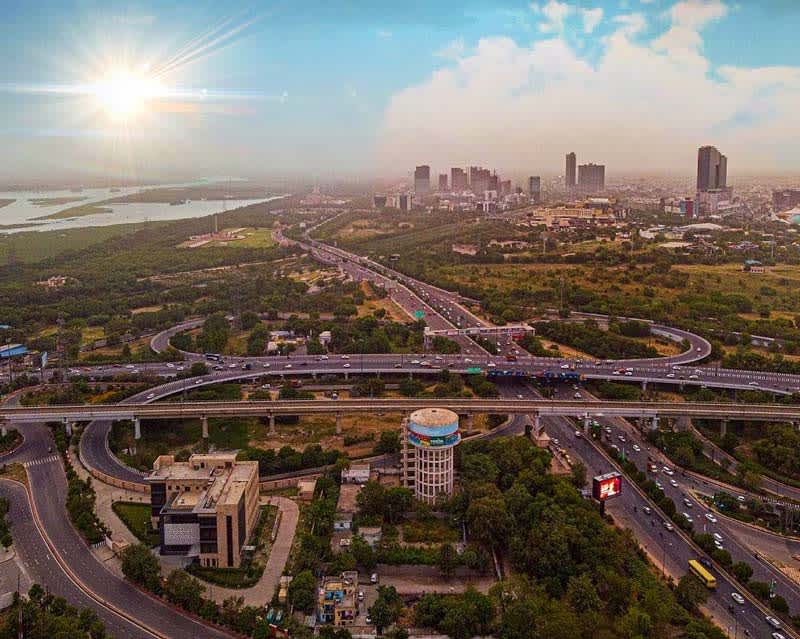 Picture Credits: nishu_shutterbug
When talking of Gedis, the Noida Expressway has to be on the list! The Expressway's endless and smooth roads make it a true heaven for driving enthusiasts. So take along some snacks and drive away to Agra or Vrindavan for a long drive!
P.S. Be very careful while driving on the Noida Expressway and do not over speed.
9. Outer Ring Road - Signature Bridge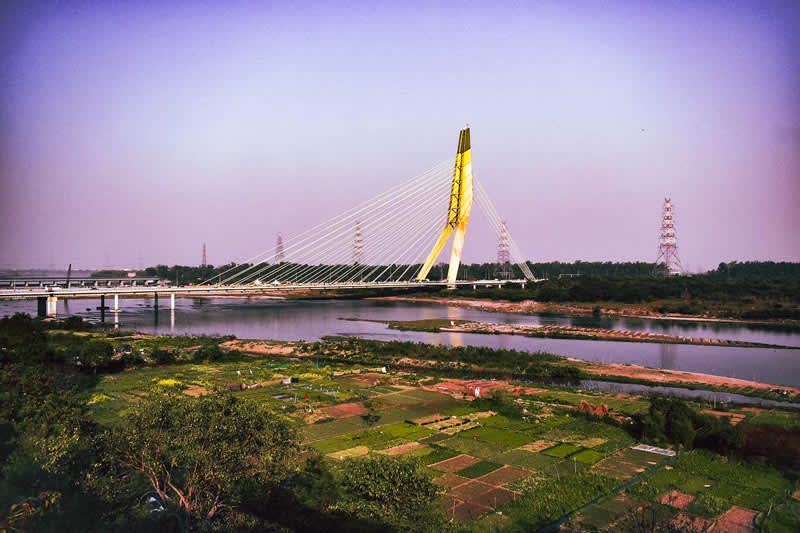 Picture Credits: cheers.sam
The Signature Bridge built over the Yamuna River is a major attraction these days! If you're a North Delhiite, the Outer Ring Road - Signature Bridge stretch should be your go-to route on an early morning (ofcourse, after pulling an all-nighter!) With smooth roads and less traffic, the stretch is perfect to watch the beautiful sunrise over the river! 
10. Parmarth Road, Pitampura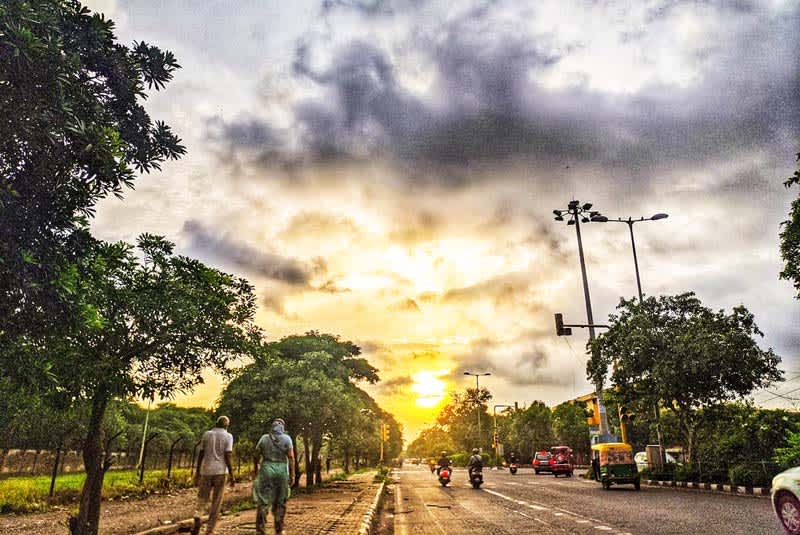 Picture Credits: theridernurse
Away from the hustle-bustle of North Delhi lies this road which is perfect for Gedis on a breezy evening while sipping on strong coffee! Park your car on the side and just listen to some soulful music on this peaceful road. Also, if you want to practice driving and become a gedi enthusiast like us, this is the best place to do so.
11. Kamla Nehru Ridge Road, Civil Lines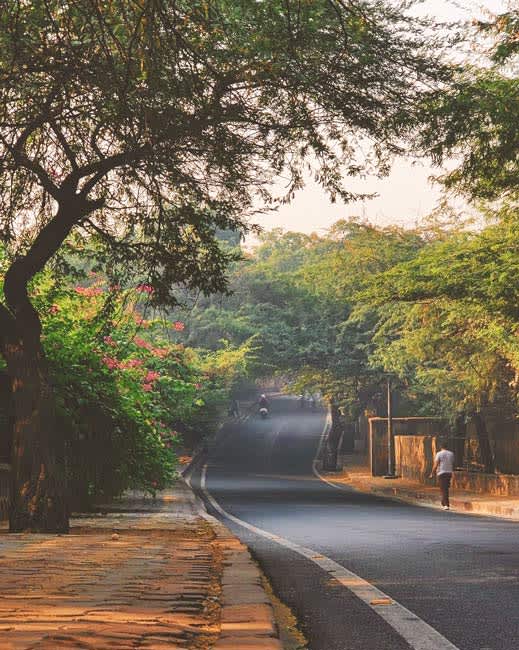 Picture Credits: not.another.northeastern
The Kamla Nehru Ridge Road near Delhi University is undoubtedly one of the prettiest roads in the city. Nestled in the Northern Ridge with lush green trees and pink Bougainvillaea all around, the road is dreamy AF. The uphill and downhill thrill on this quaint route would make your Gedi no less than a drive on the hills. So let your windows down, let the wind blow your hair, and drive away to the ridge for hilly feels in Delhi!
12. Shalimar Bagh Flyover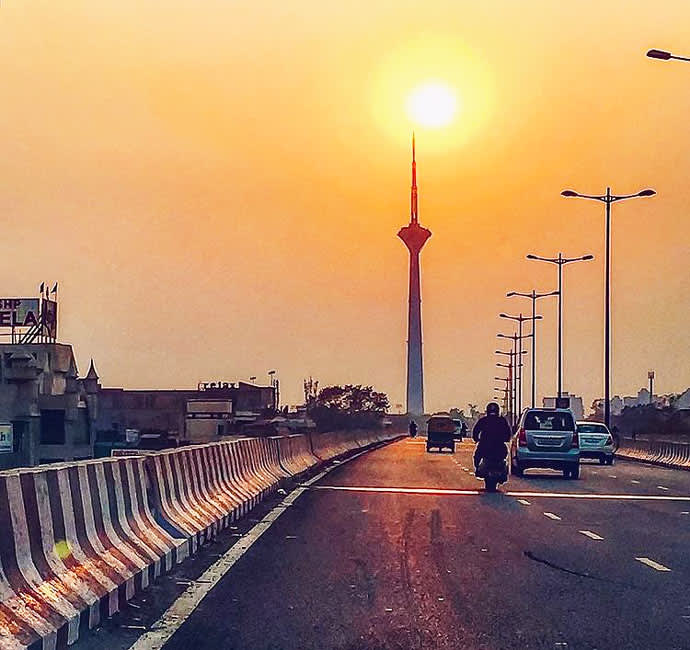 Picture Credits: alenscapture
The Shalimar Bagh Flyover in North Delhi is a long stretch with great views of the Pitampura TV Tower. We would highly recommend taking this route for a drive with awesome music on the loop. Driving on this flyover with your friends and having a view of the TV Tower at sunset would be an experience in itself! 
13. Shahid Ramprasad Bismil Marg, Model Town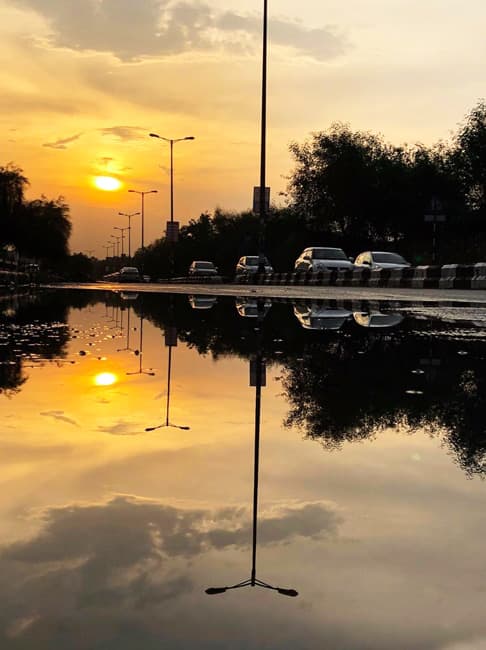 Picture Credits: lunterr_photography_art
This peaceful and secluded stretch in North Delhi is popular among students for after-tuition drives. With schools on the one side and a thick green belt on the other, the stretch remains empty and quiet in the evenings. Slow drives on this hidden road with deep conversations - sounds like a plan, doesn't it?
So take away cold coffee, play some Atif Aslam or AP Dhillon, and drive away through these breezy routes with your gang!
P.S. Be careful of traffic rules, do not overspeed, be responsible drivers, and do not drink and drive.