Delhi
11 Best Street Food Spots In Noida That Does Everything From Mutton Rolls To Chatpati Chaats
We Dilliwalas love our street food, from the tangy Golgappas, Papdi Chaat, Bhelpuri to the wholesome momos, sandwiches, rolls & kebabs, the list just keeps on going! Fortunately for us, there doesn't seem to be any dearth of street food outlets and you'll probably spot a vendor or two as soon as you step out of your houses! Luckily, all the denizens of Noida too can indulge in all of this just as well! So, if you suddenly find yourselves hungry after reading this, make your way to these spots in Noida that will give your taste buds a happy & chatpati ride!
1. Brahmaputra Market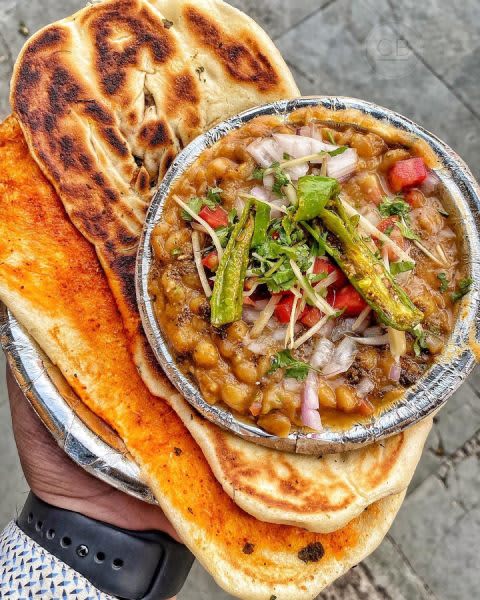 Picture Credits: chatore_broothers
Located in Sector 29, Brahmaputra Market is an iconic place and one of the oldest crowd pullers in NCR. This market continues to draw people who love munching on food 'cause here you'll find everything from chaats and tikkis to kebabs and biryanis, from idlis and vadas to juices and flavoured milk, from momos and noodles to paneer ki jalebi and gulab jamun. *phew*!
Where | 865, Maharishi Dayanand Marg, Sector 29
2. Atta Market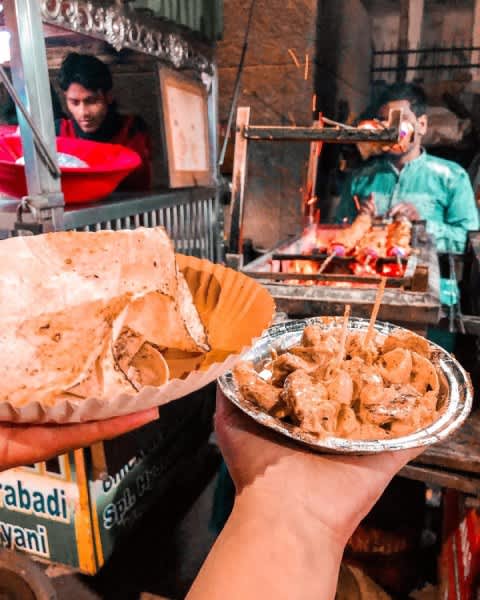 Picture Credits: prabh._.noor
Noida peeps call it a shopaholic's paradise as you get loads of cheap & affordable stuff but what's best about this place is the number of street food vendors that give you that much needed spicy breaks between shopping. The scrummy golgappas and papdi chaat will defo help you beat the summer heat!
Where | Sector 27
3. Jain Tikki Wala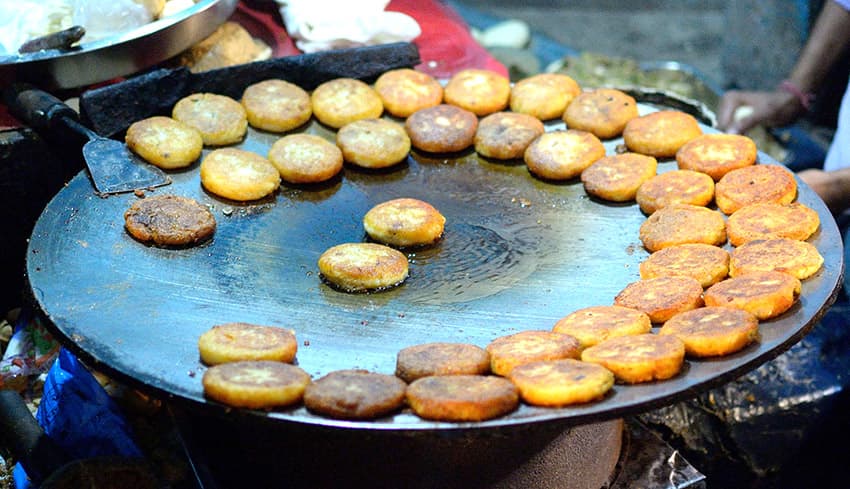 Tikki with chutney makes for one of the most sought after dishes of the "chaat" family. Moreover, hailing from Delhi and not hogging on chaats is a serious violation of our code of conduct. If you agree, then you should defo check out this food kiosk in Sector 27 that serves crispy, crunchy and super spicy chole tikkis, along with several other chaat options like Papri Chaat, Bhalla Paapdi, Dahi Bhalla and more! Once you visit Jain Tikki Wala, we bet you'll keep asking for more, just like us!
Where | Jain Tikki Wala - G Block, Pocket G, Parsvnath Plaza, Sector 27
Timings | 4 - 10 PM
Call Them | +91 9873 390 615
Meal For Two | Rs 100
4.  Street Food Vendors @ Sector 18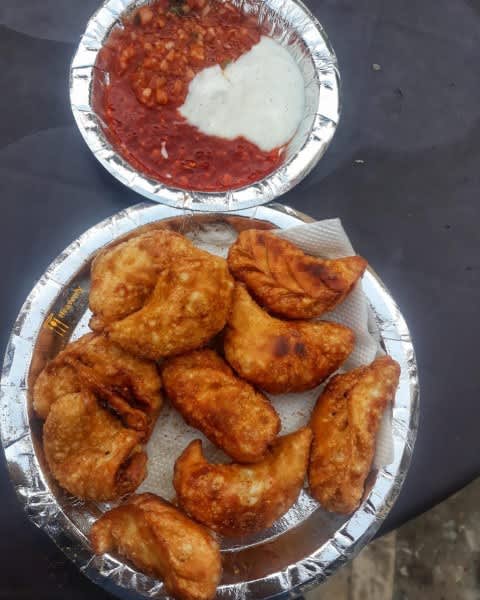 Picture Credits: heavenlyaffairs
Noida's Sector 18 has rarely disappointed a street food lover, owing to the myriad street food stalled lined up at every corner in this bustling commercial area! It has everything from litti-chokha to Indore ke pohe to chole kulche, but since momos are always on every Delhiite's mind, we say you try their chicken steamed & fried momos and if you're a vegetarian, then there's a great variety of veg steamed & fried momos as well. Check them out!
Price Per Plate | Rs 20 Onwards
Where | J-24, Near The Rear Exit Gate Of Wave Mall, Sector 18
5. Kapoors Balle Balle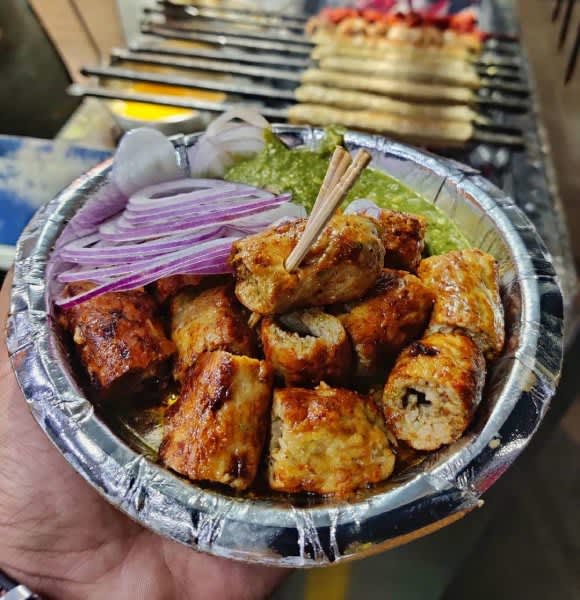 Picture Credits: foodiesdelhite
For all you foodies out there who are always on the lookout for a yummy in the tummy kinda meal, Kapoors Balle Balle offers the best North Indian delights for you to indulge in! This food joint is famous for their Chicken Malai Tikka, Butter Chicken, Tawa Chicken, Kadhai Murgh, Chicken Shawarma, Afghan Chicken, literally a haven for chicken lovers. *hearty sighs*! P.S. One other delicacy that people love to have here is their Shawarma, so you better not leave without trying them out!
Where | Kapoors Balle Balle - K2, Brahmaputra Shopping Complex, Sector 29
Timings | 11 AM - 11:30 PM
Call Them | +91 9205 309 303
Meal For Two | Rs 30
6. Goli Vada Pav No.1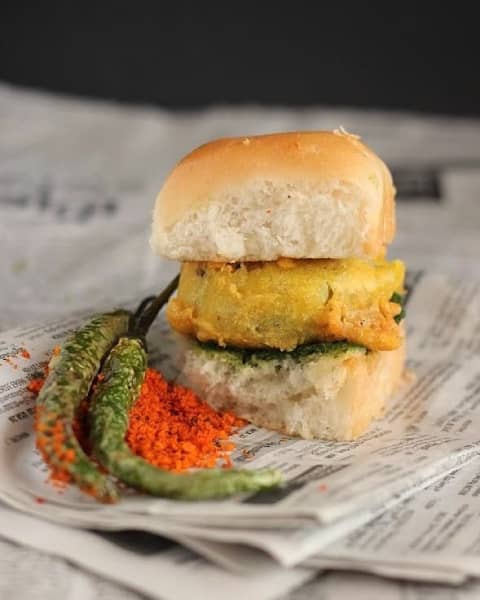 Picture Credits: vicinity_photography_page
If you find yourself roaming around sector 18 in Noida, then you MUST check out Goli Vada Pav No. 1, which lives up to its name and offers numerous renditions of vada pav featuring the highest degree of deliciousness! Besides bringing to you this popular street food dish in a quirky QSR setting, they also bring to you a mean Paneer Tikka Sandwich & Paneer Roll on their menu. You'll love their Pao Bhaji which is loaded with butter, but what we love the most is their Maharaja Vada Pao!
Where | Goli Vada Pav No.1 -  G-15, Krishna Apra Plaza, Plot 3, Block P, Sector 18
Timings | 6 - 4 AM
Call Them | +91 12 0413 8466
Meal For Two | Rs 350
7. Tikhi Gali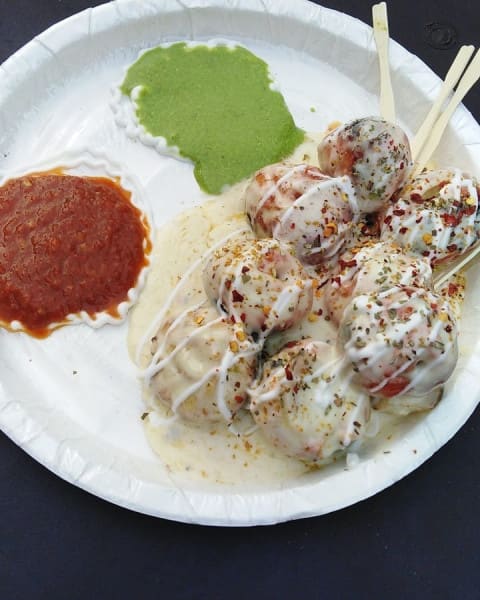 Picture Credits: doodiefoodie_
Tikhi Gali is a no-brainer among momo-maniacs! Located in the B-Block Market, right next to the IndusInd Bank ATM is this shop is known for its myriad options of momos! Tandoori Momos being their forte, Tikhi Gali boasts a loyal clientele who come over in hordes to indulge in these simple palatable delights! Going by the word-of-mouth popularity of these guys, the true essence of this place lies in the gravy used in their dishes!
Where | Tikhi Gali - 1, Mother Dairy Market, B Block Market, Sector 34
Timings | 5 - 10 PM (Mon-Fri, Sun) , 4:30 - 10 PM (Sat)
Call Them | +91 8595 853 365
Meal For Two | Rs 300
8. Khan's Kathi Rolls
Picture Credits: tasteofgirl
Located in the bustling Savitri Market at Sector 18, Khan's Kathi Rolls is a street food joint known for its namesake dish! Their awesome-sauce Kathi rolls come in a wide range of more than 20 variants and are filled with dollops of sauces and onions to add a whole lotta zest to your meal! This food stall is quite popular in the area and you should try their Chicken Kebab Egg Kathi Rolls, they are HUGE and filling.
Where | Khan's Kathi Rolls - G24-26, Savitri Market, Sector 18
Timings | 12 Noon - 11 PM
Call Them | +91 9999 340 988
Meal For Two | Rs 30
9. Godavari Complex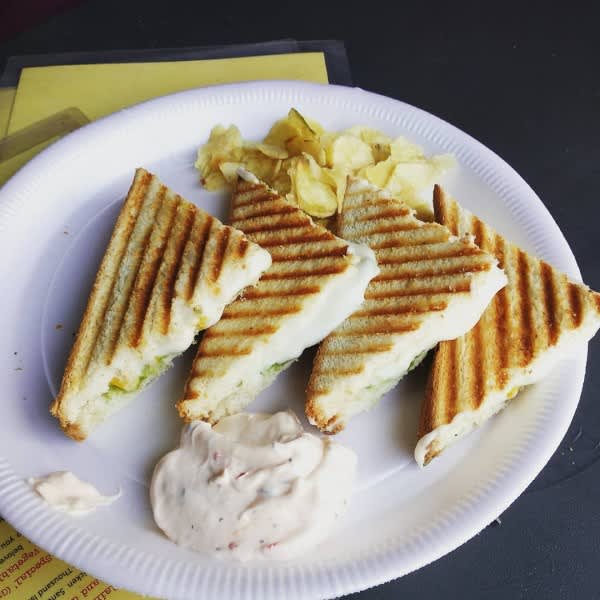 Picture Credits: dinesh_goku1
This haven of cafes, music and overall good vibes is the favourite hangout spot for all the youth in Noida. Godavari Complex, popularly referred to as "Tea Shop" among the locals, is your one-stop destination for hogging on various types of grub and beverages from the myriad eateries! SoHo, Teasta and Bistro 37 are some of our recommendations.
Where | Godavari Complex - Captain Shashi Kant Sharma Marg, Arun Vihar, Sector 37
Timings | 8 AM - 11 PM
10. Chanda Food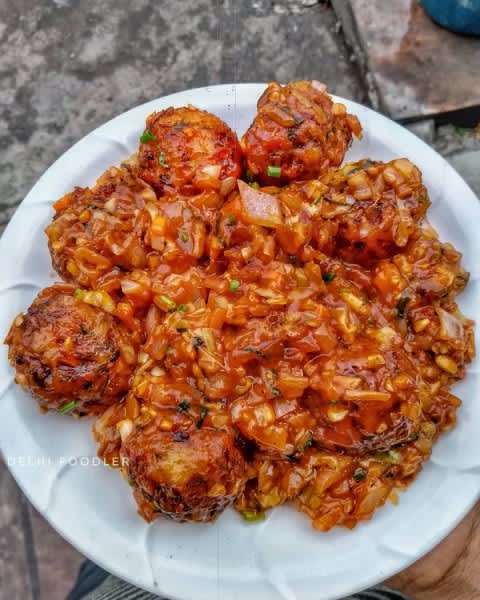 Picture Credits: delhifoodler
Momos from Chanda must be every Noida-waasi's comfort food. This Indo-Chinese street joint serves scrumptious "Chinjabi" delicacies like Chilli Paneer, Tandoori Momos, Kurkure momos and much more! You can find their patrons, mostly youngsters, flocked around the area with plates of momos displayed on their respective two-wheelers. Head on over here with your gang and help yourselves to all the quick-bites you can eat!
Where | Chanda Food - Shop No. 140, Jaipuria Plaza, D-Block, Sector 26
Timings | 10 AM - 10 PM
Call Them | +91 9560 545 722
Meal For Two | Rs 200
11. Gardenia Glory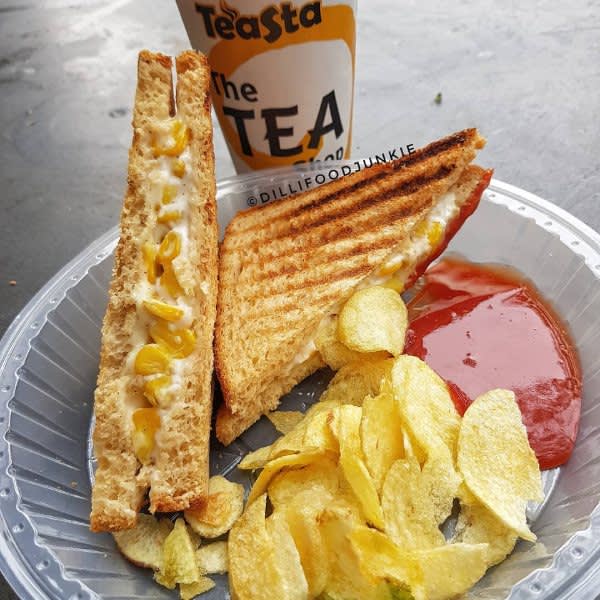 Picture Credits: dillifoodjunkie
This bustling marketplace has been gaining immense popularity among the youth of Noida, owing to a multitude of street joints and eateries lined up here. From noodles, and momos to tidbits like burgers, garlic bread along with many more options is what the eateries here have to offer, Most of these joints have take-away only options, so you can take out your car and warm up your engines and your tummies before a gedi-session. P.S. Hashtag Foods, Burgrill and Teasta are some of our recommendations for this place.
Where | Gardenia Glory - Sector 46
So, which of these places will you head over first to satiate those hunger pangs!