Delhi
12 Trendy Accessories That'll Make You Look On Fleek, On Sale At The Quirk Bazaar @ Horn OK Please
There is no greater joy than a nicely put together outfit. Period. We mean, you have to agree that the little patches and badges, a nice handbag, a pair of funky sneakers, some accessories here and there, all add up to make your OOTD perfect! And to make your wardrobe even more trendy than it already is, the Quirk Bazaar at Pepsi presents Horn OK Please is gonna be filled with stalls where you can get the best of accessories and we've listed out 12 such chic AF goodies that you HAVE TO check out while you're there!
1. Casual Floral Tops From AEOM Couture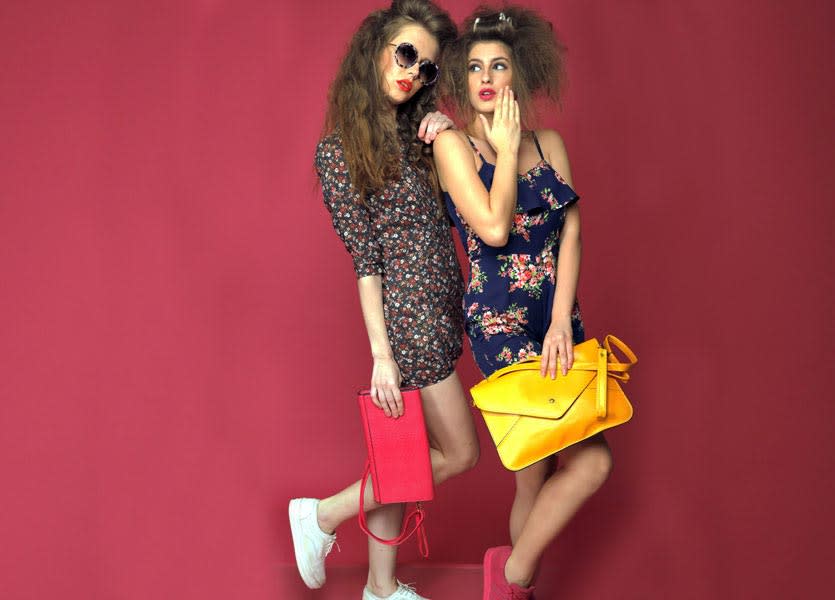 What's the one thing a girl can never say no to? Pretty-as-a-button tops! Since there's no such thing as 'too many clothes', you have to DEFO stop by at AEMO Couture's (AEOM literally means 'All Eyes On Me') stall 'cause their casual clothes are RAD and you'll end up filling bags and bags of their ah-mazingly chic stuff!
2. Minion Sneakers From Sneakaboo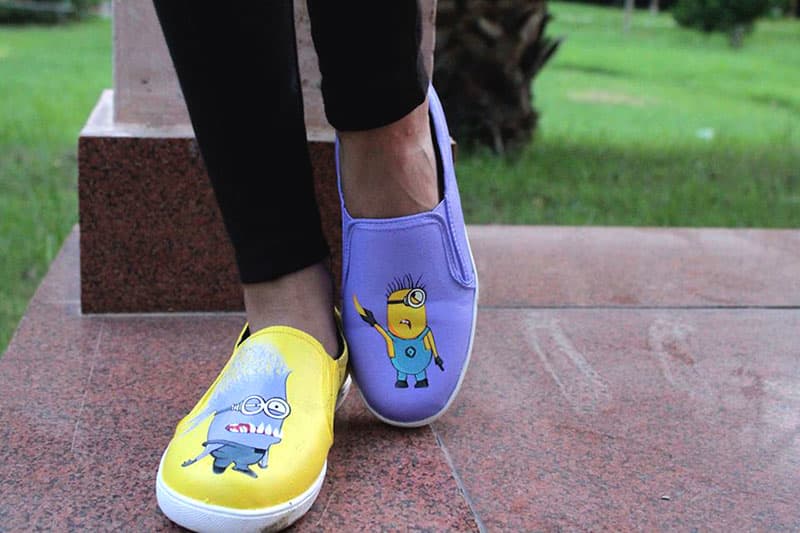 If the yellow, cylindrical, overall-wearing cutesy creatures are your baes too, then this stall at the mini flea market going down at the Quirk Bazaar is where you gotta head first! The awesome people from Sneakaboo *SUCH a cute name* are bringing our beloved Minions on sneakers and we can't get over how cute they look! So don't you dare miss this one out! 
3. Funky Patches From Notice Me + Candy Call Store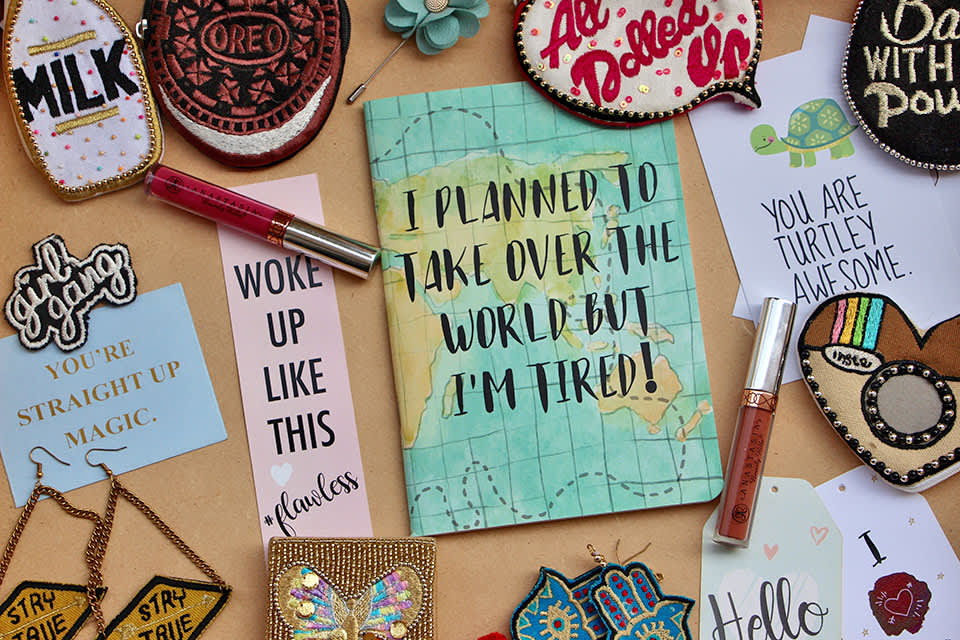 So if super-funky and stylish quote patches are your thing, then this cutesy stall is a must-stop-by for you! Notice Me + Candy Call Store have come together and trust us peeps, their stuff looks ah-mazing! Patches with quotes like 'Babe With The Power', 'Blah, Blah, Blah….',  'All Dolled Up' and tons more await you at the Quirk Bazaar, so come on by!
4. Dramebaaz Bags From Desi Drama Queen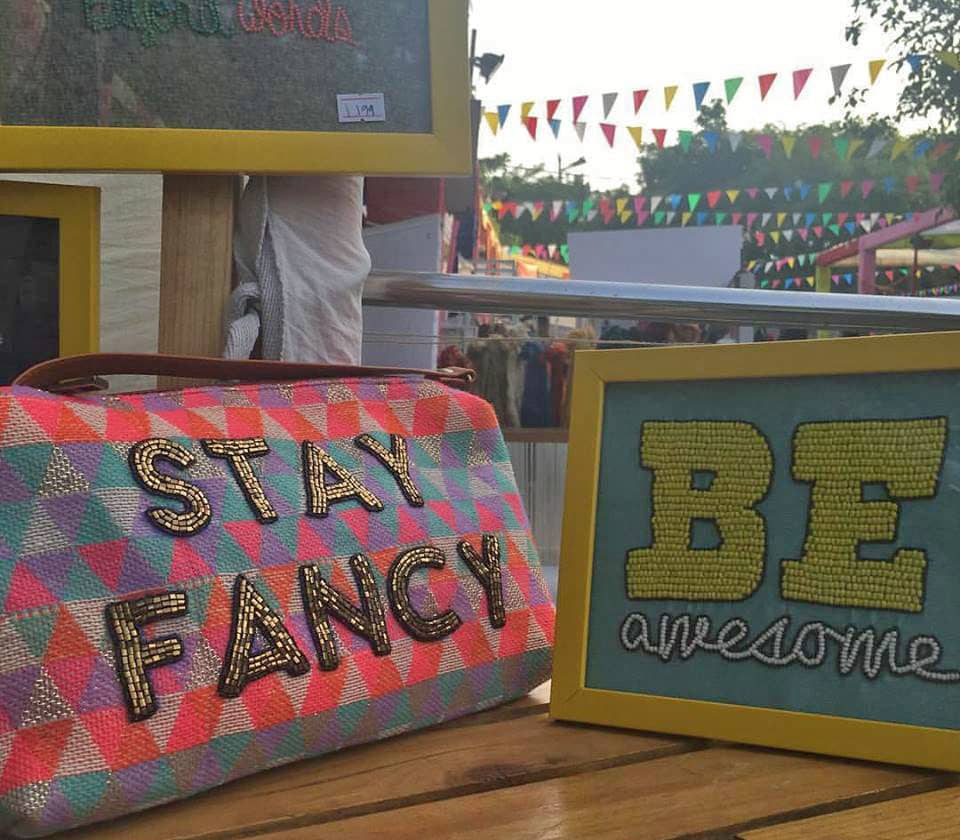 The brand with the coolest and the funkiest of bags - Desi Drama Queen is parking itself at the Quirk Bazaar at Horn OK Please people! Denim bags, bags with embroidery, mirrors, potlis in chic colours and so much more that you'll be left spoilt for choice. What we're totally lovin' is that their bags are super fabulous and not overly expensive, so go wild peeps! 
5. Badges & Phone Cases From Graphic Songs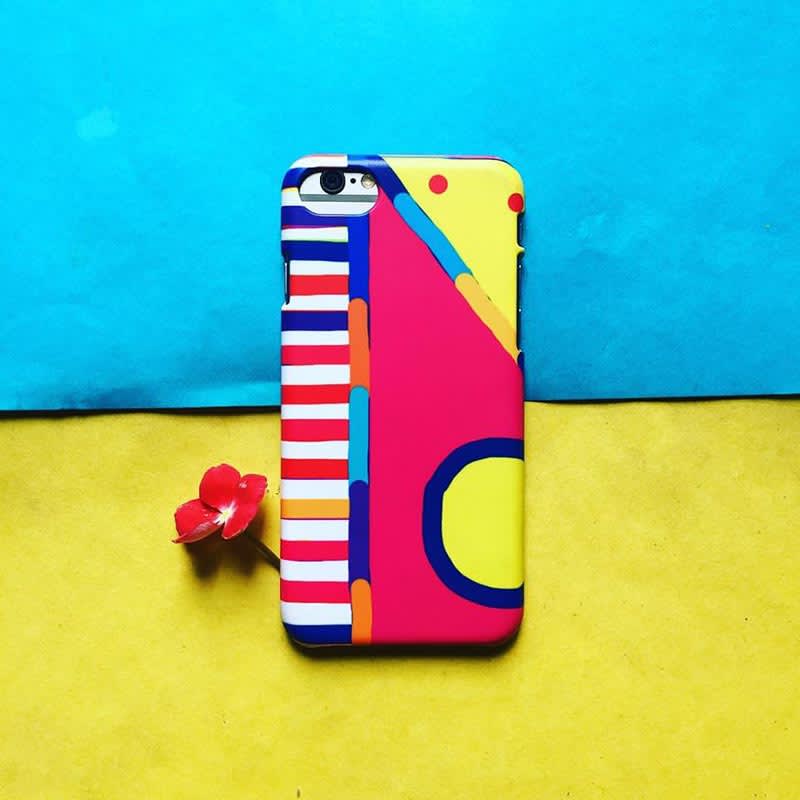 For all the phone accessories junkies, this one is where you stop your wagon! These guys have some offbeat and cute pin badges and phone cases that are cool AF and we can't wait to drop by at this stall. And that's not all, they also have t-shirts, mugs and posters of your fave bands so flaunt your fandom in style! 
6. Pretty & Colourful Bangles From Peritot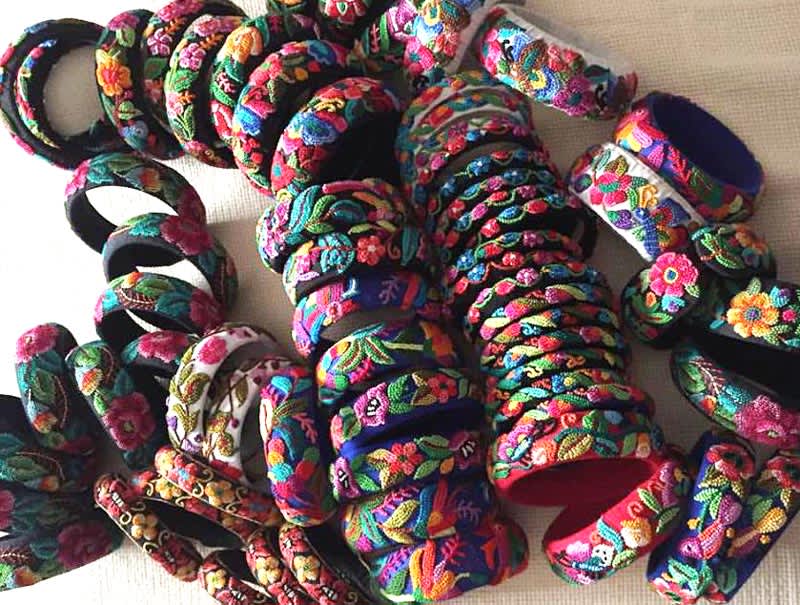 Storming in at the Quirk Bazaar are the lovelies from Peritot with their pretty-as-a-button jewellery. They have beautiful, handcrafted bangles that'll go well with all your dresses plus some gorgeous bracelets that are simply to die for! All you lovely ladies, don't forget to drop by this one! 
7. Crochet Footwear + Neckpieces From ARTISTREE + Paperjewelz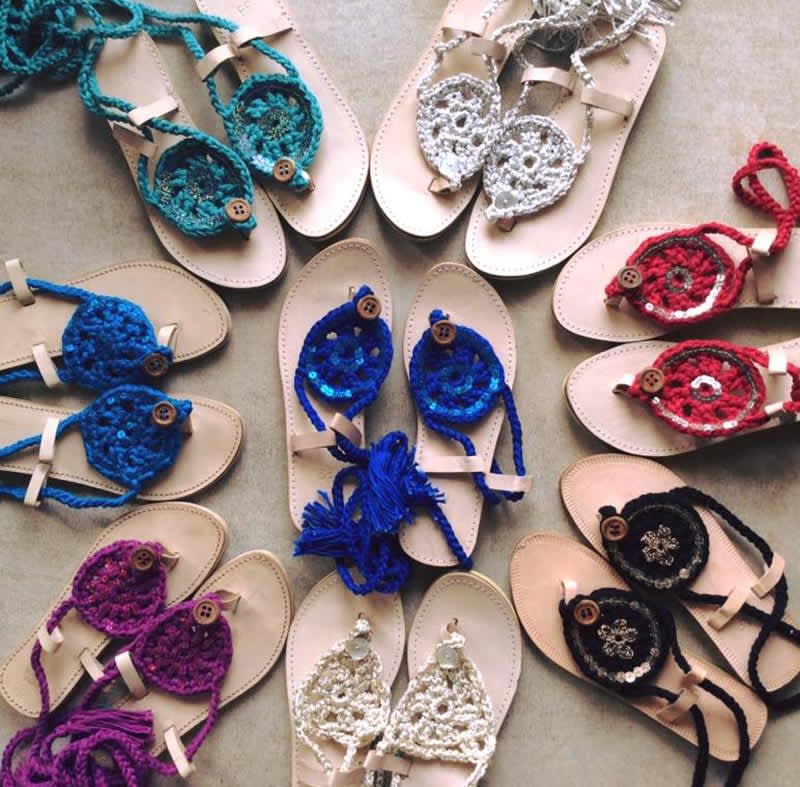 Ok now this stall is one you simply cannot walk by without oohing and aahing! We mean, how can someone walk by *OMG* colourful crochet footwear and chic neck pieces put together in one #AwesomeSauce stall? It's like resisting ice-cream on a hot, sunny day - impossible. 
ARTISTREE is teaming up with Paperjewelz and they're bringing out their super cute footwear and hard-to-resist necklaces!
8. Pocket Squares From A Bit of Me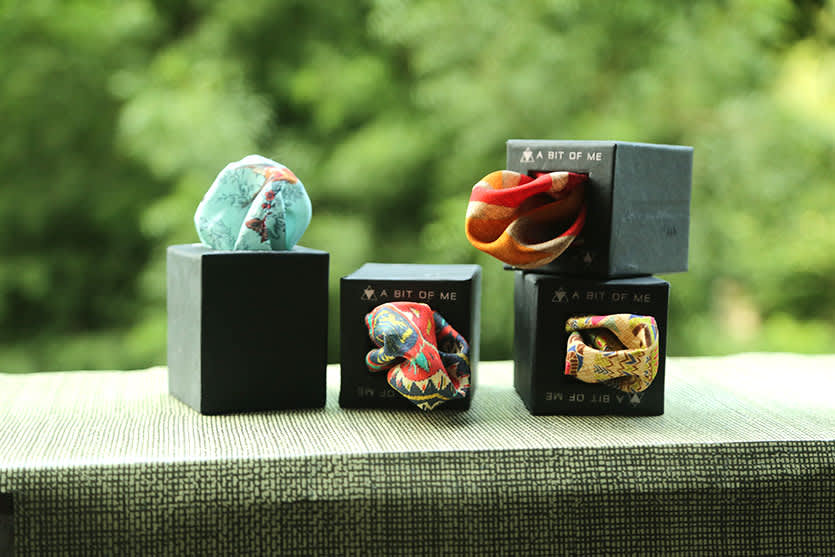 A girl checks out a guy dressed in casuals but they drool over a guy who arrives suited up! So one for the guys - A Bit Of Me! These guys have some fantastic stuff that's gonna catch the fancy of all the dapper dudes out there. We're personally waiting to check out their beautiful and full-of-colour pocket squares, so don't forget to head over to this one!  
9. *OMG* Patch-Quote Sneakers From The Love Hook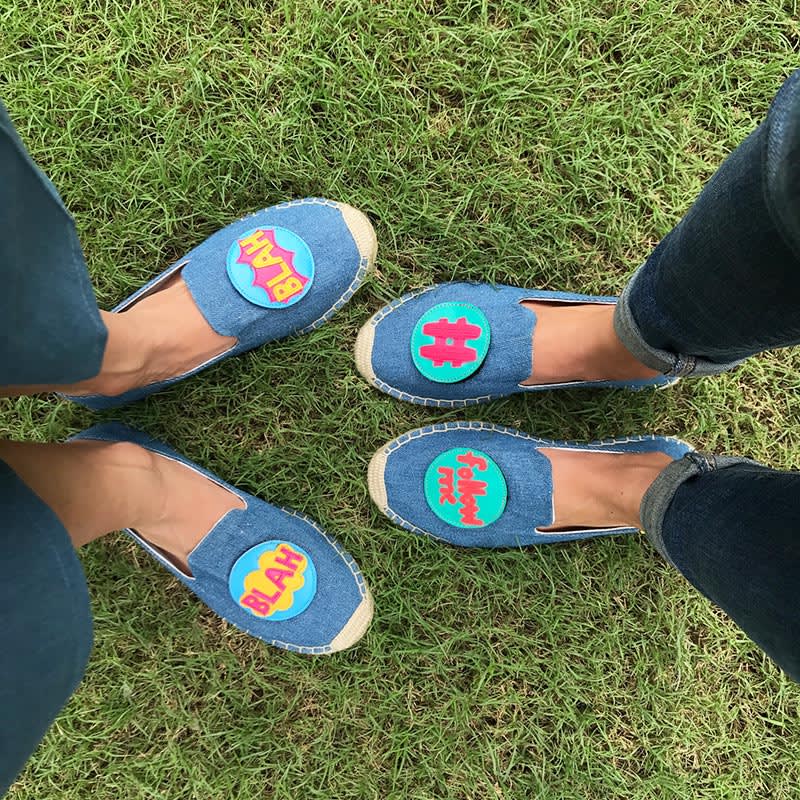 This is something ALL the ladies must check out! These guys offer a quirky solution to all your style woes and everything here's pocket-friendly too. They have quite a range of bags and patches, but what we're totally loving are their patch-quote sneakers! They have quotes like '#Follow Me', ' Blah, Blah', 'Day Dreamer', 'Stay Away' and so many more patched onto their comfy sneakers that it'll leave you in awe!  
10. Minimalist Necklaces From The Cat's Pajama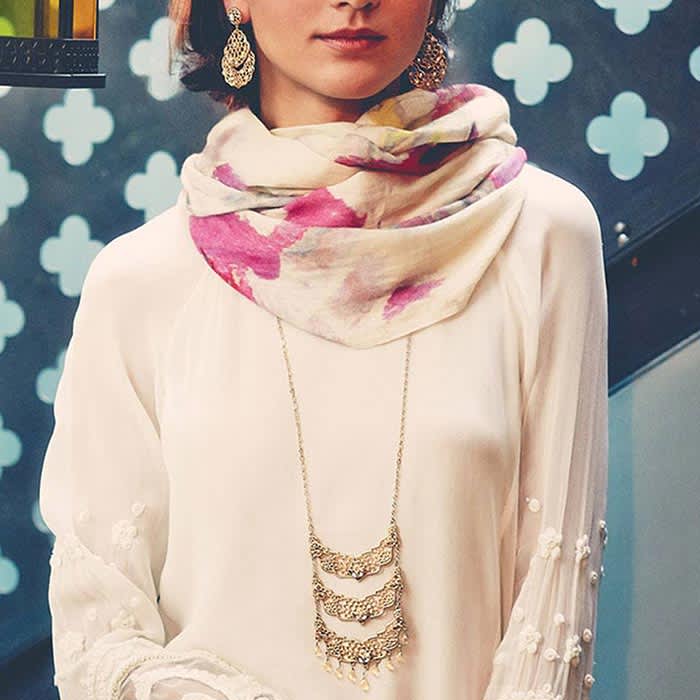 This one is a paradise for all the jewellery junkies out there! They have everything - earrings, rings and bracelets, but we're personally looking forward to getting our hands on their beautiful necklaces! One look at 'em and you'd be just as floored as we are! 
11. Exquisite Ethnic Couture From AZURA
 
There's just something about beautiful Indian ethnic apparel that just pulls you towards it! So when you land up at the Quirk Bazaar over at Horn OK Please, do keep a lookout for AZURA's painstakingly designed and tasteful collection of suits, lenghas and fusion wear and let loose your inner desi girl! 
12. Funky Tees From 1469 Original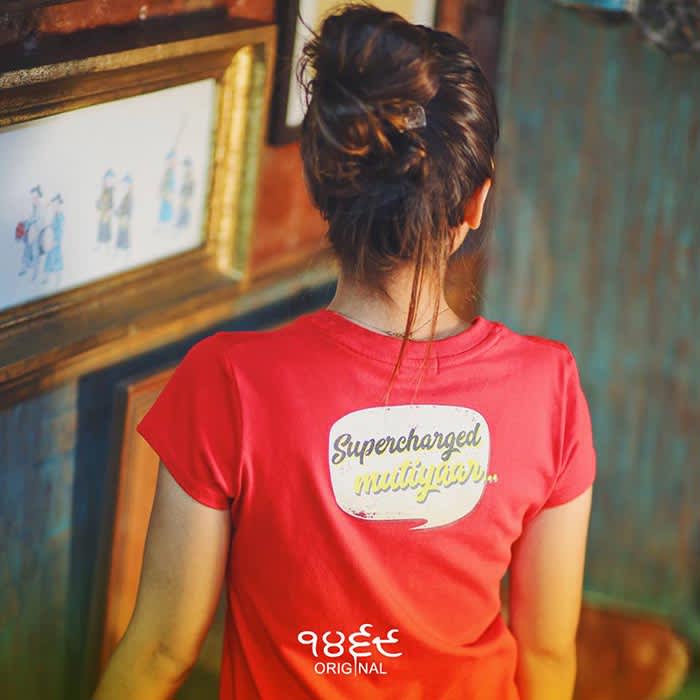 So if the normal, solid t-shirts have bored you to death then check out the funky, cool t-shirts from 1469 Tees! They have t-shirts with funny slogans that'll make you wanna grab them all (read tees that say 'TIKKHI') and that's not all, they even have beautifully handcrafted phulkaris, silver-brass jewellery, clutch bags, kurtis and SO much more. Seeya there, wallets at the ready!
Doesn't this all sound so exciting? We can't wait for this carnival-like fest to begin now! There's gonna be a Mini Waffle Fest and an exclusive Bira 91 bar + beer garden there too peeps, so don't forget to bookmark these dates and head over this weekend!
Dates | Saturday & Sunday, 4th & 5th November
Timings | 11 AM - 10 PM
Location | Gate No. 14, Jawaharlal Nehru Stadium 
RSVP On FB Here | https://www.facebook.com/events/1955604748029371
Buy Your Tickets Online Here | https://goo.gl/G3oBzJ
Tickets will also be available at the venue!