Delhi
12 Quirky & Crazy Dishes You CANNOT Miss @ Delhi's Food Truck Festival *Horn OK Please*
So if you haven't been living in a parallel world (yes, we're obsessed with Stranger Things) then you must already know that Delhi's Original Food Truck Festival - Pepsi presents Horn OK Please is back with a bang and promises to be bigger and better than before! And turns out, these guys are food angels in disguise as they're all set to make our bhukkad souls happy with their line-up of more than 40 amazing food trucks and we've scouted out a bevy of 12 totally hatke and offbeat dishes that you GOTTA get your hands on at Horn OK Please - scroll on!
1. Maggi Vada Pav From VadaPav Junction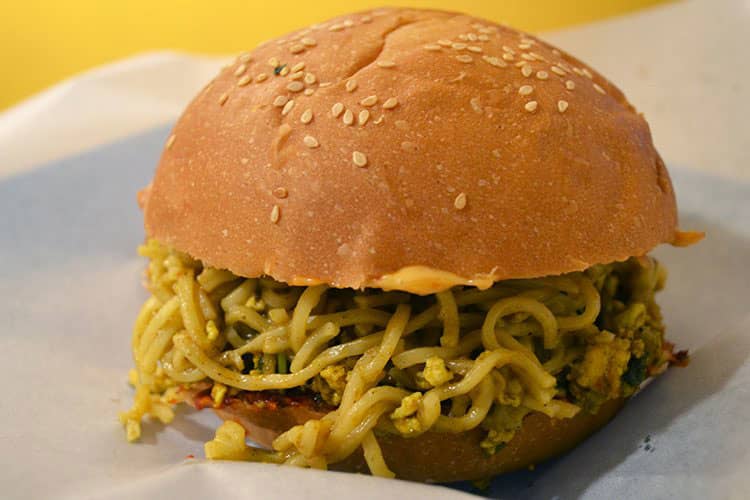 Picture Credits: republicworld
If we ever have a national dish, then Maggie would win hands down! Which is why the ah-mazing peeps from VadaPav Junction added the staple food of India to the good ol' Mumbaiya vada pao and we just can't wait to taste this particular delicacy! Could there be a better combination? We think not! 
2. Nutella Cigars From For God's Cake Bakery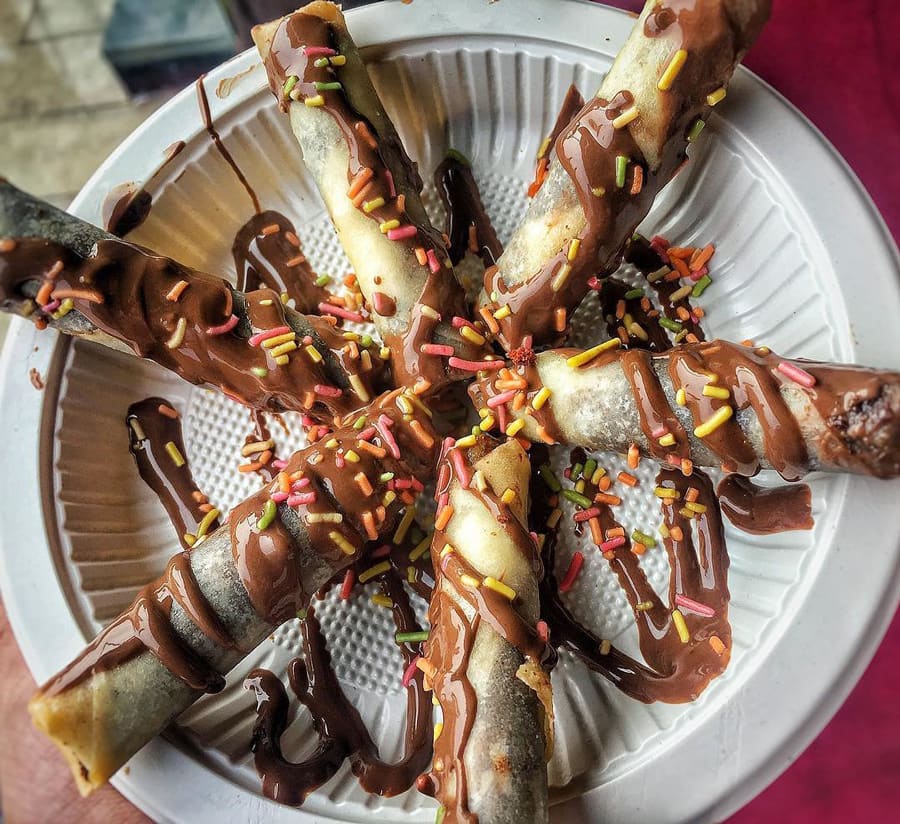 A favourite of North Campus kiddos, For God's Cake is coming to the fest with their ah-mazing dishes and we can't wait to try 'em all! Besides their cake jars and delish pies, what we're especially looking forward to is the Nutella Cigars these guys are carting over. Imagine - Nutella oozing out of a cigar shaped roll, now that's a must-have dish any day of the week!
3. Nachos Pizza From Atomic Pizza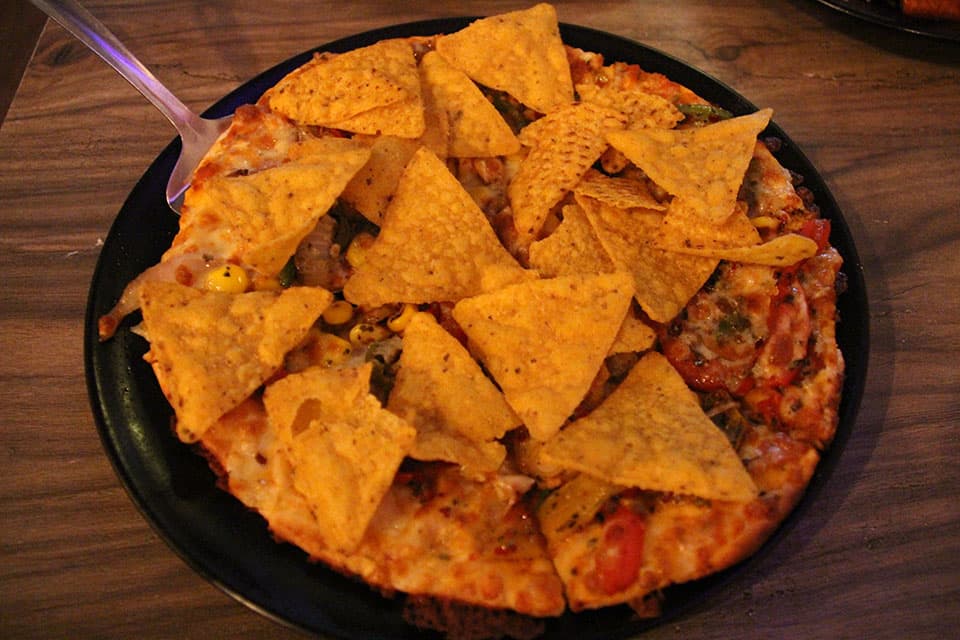 These guys are out to spoil us with their yummy menu! Atomic Pizza is bringing Nacho Salsa Pizza to Horn OK Please food truck festival guys! Yeah take that in, nachos + liquid cheese as toppings on a pizza, are you drooling already?! And that's not all, they also have a Molecular Pizza which comes blended with chipotle, peri-peri and barbeque flavours we're so waiting to devour it whole!
4. Chocolate Pasta From Quirky Perky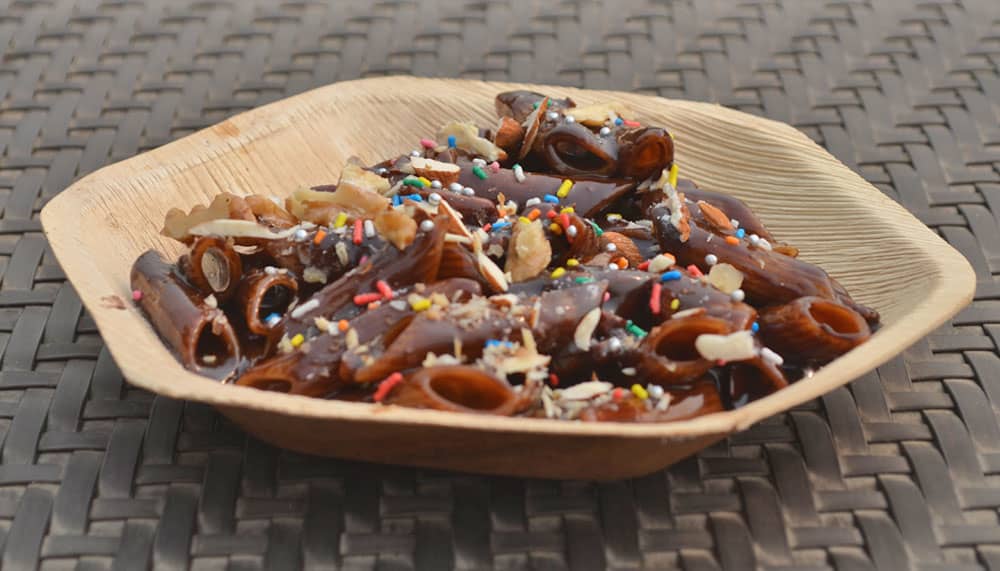 Give a break to the boring old discussion of choosing between red sauce or white sauce while deciding which pasta to order and give this one a try! The awesome peeps from Quirky Perky are giving our fave pasta a chocolaty twist and have come up with a delish plateful of Chocolate Pasta. Freakish or plain simple genius, we'll let you decide but the idea of pasta made in chocolate sauce does sound exciting, right?! 
5. Gohana Jalebi From The Jalebi Shop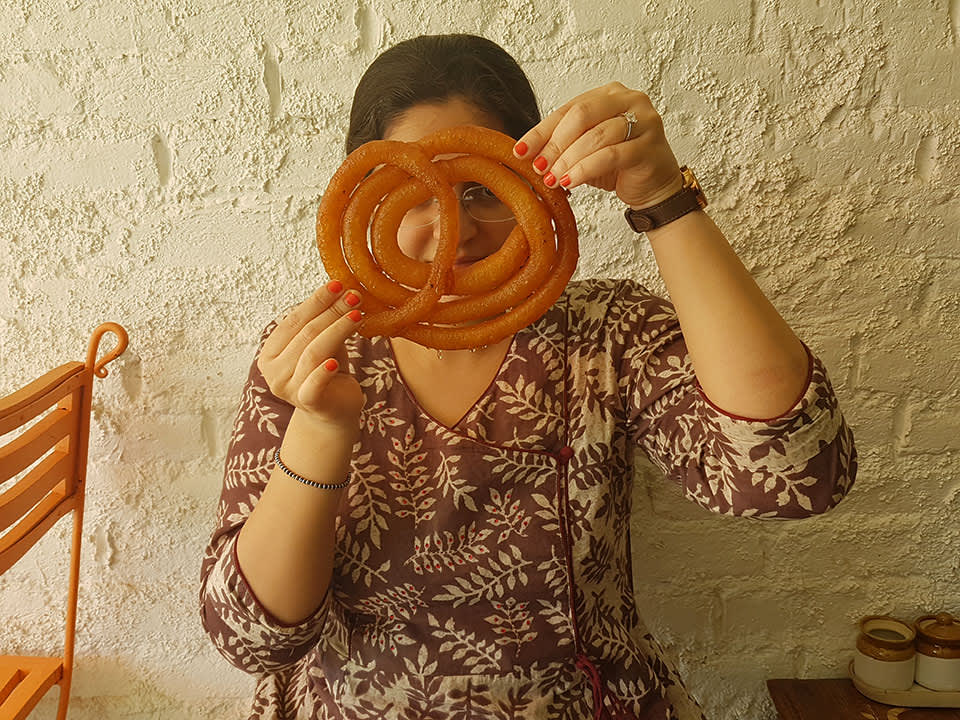 There's jalebi and then there's yummy, juicy, as-huge-as-your face Gohana Jalebis! These fresh, crispy jalebis are prepared in pure desi ghee and taste like foodie heaven. It may be hard to finish this monstrosity alone but hey, what are friends for? Go crazy clicking Insta-worthy selfies with these held up over your face!
6. Pazhampori From Taste of Kerala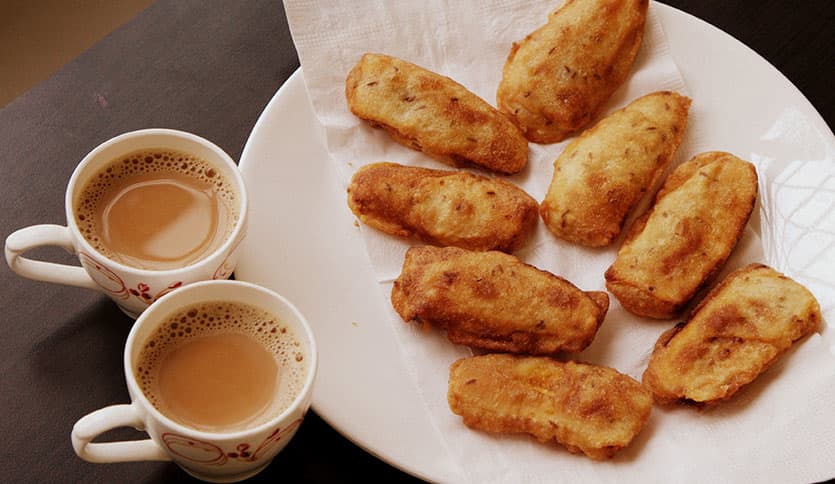 Picture Credits: Renny Abraham
South Indian food is not all about idlis and dosas people! And the Taste Of Kerala is comin' to Horn OK Please to prove just that! If you have a Malayali friend then you must already be aware of the divine taste of a dish called pazhampori, and if you haven't, then you gotta stop by their stall and get your hands on this delicious banana fry dish! 
7. Potato Tornado From Streat Junction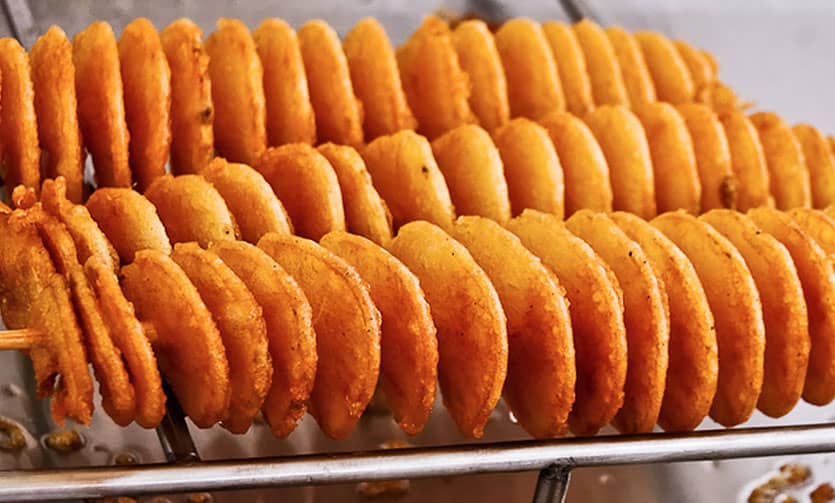 Picture Credits: potatotwisters
We love our fries and we love experimenting with 'em too! The lovelies at Streat Junction, a food truck scampering to Pepsi presents Horn OK Please all the way from Ludhiana have brought you good ol' fries on a stick! Yes people, an almost foot-long stick with your fave fries, if this isn't heaven, then what is?!  
8. Boozy Popsicles From Take Home Chef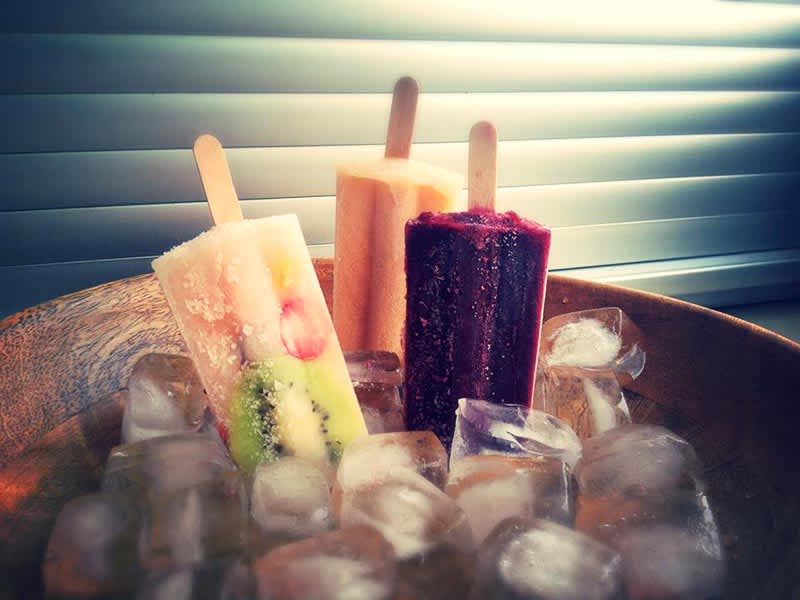 Hands down our favourite people at this fest - Take Home Chef! Why, you ask? Well 'cause these people are zooming over to Horn OK Please with boozy AF popsicles! Yep, you can now EAT your booze and we literally can't wait to get our hands on their Sangria Popsicle *yum, yum*! 
9. Old Monk Waffle From The Waffee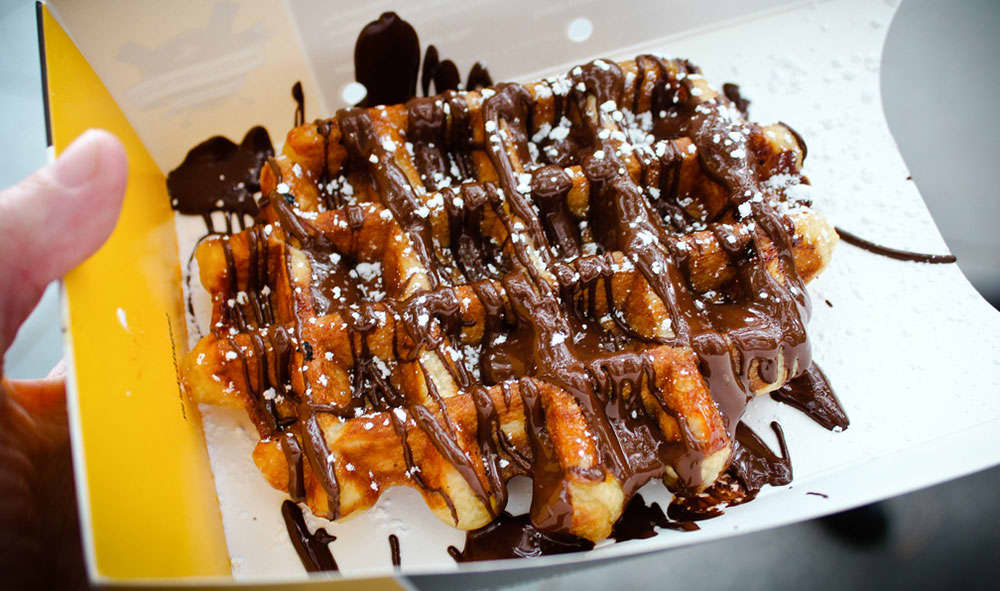 These guys are known for their monstrous waffles and crazy experiments and keeping up the craziness, they're bringing in the most sinful combo ever - Old Monk Waffles! They're pouring in some good 'ol Old Monk onto yummy, crispy waffles and turning it into a treat you CANNOT resist. They're also bringing in Red Wine Waffles, so basically a food coma awaits you here at Horn OK Please!
10. Fish Churros From Something Saucy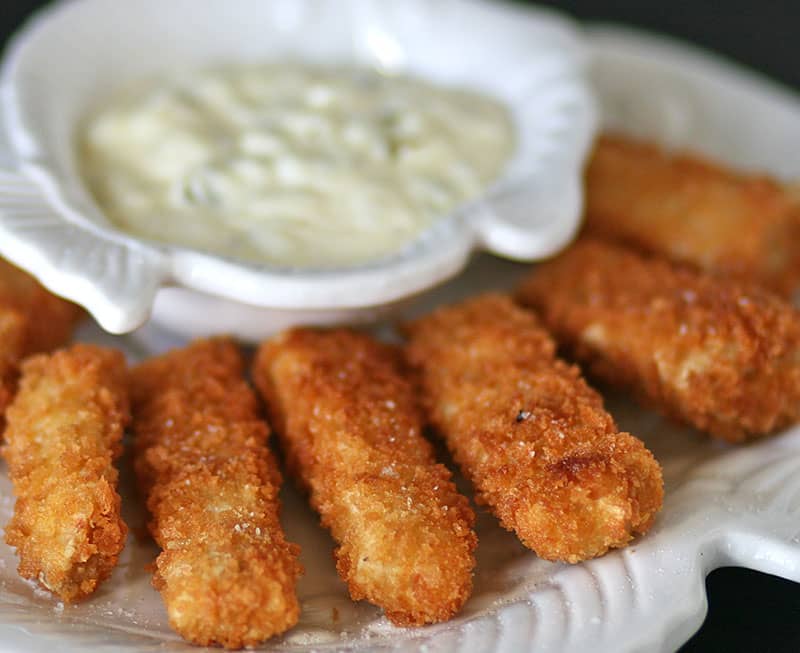 Picture Credits: recipesfoodandcooking
Move over sugary-sweet churros! The lovely people at Something Saucy have given a quirky twist to this Spanish pastry and came up with a lil something delicious called Fish Churros! Yep, you read that right, fishy churros and by the sound of it, it's gonna be something you HAVE to try at Horn OK Please, Delhi's Original Food Truck Festival! 
11. Momo Of Death From Marsh Momo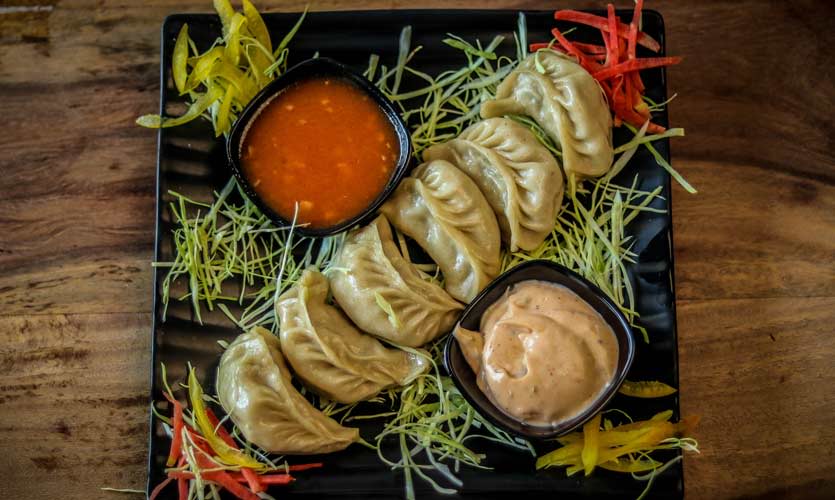 These guys will take your love for momos to another level! How, you ask? Let us explain! These guys are bringing in some never-heard-of-before momo variants and we're excited AF! They have Momo of Death, which has the most spicy chilli called 'Bhut Jolokia' in it, the Daredevil loaded Momo which has cheesy nachos in it, and then they have the Bacon Fried Momos, Pizza Momos and SO many more *starry eyed*! 
12. Volcano Roll From Sumo Sushi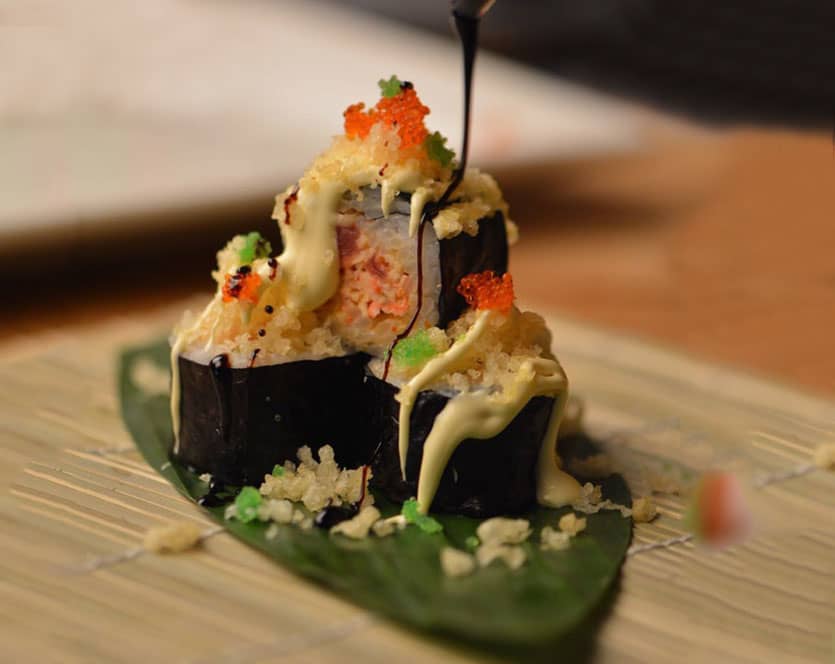 So this one is for all the spicy lovers out there - say hello to the Volcano Roll! It has tuna, tobanjan mayo, tobiko, cucumber and kani and will blow your mind people! Spicy, zesty and all kinds of delicious, we bet you've never tried this before. P.S. - Keep a bottle of water handy while trying this one out *wink wink*!    
So these were just 12 exotic and totally hatke things that you can get your hands on, but trust us, there's gonna be a helluva lot to choose from! Also, don't forget to check out the Mini Waffle Fest at the Waffle Mart and the funky and Boho chic Quirk Bazaar for some shopping! There's also going to be an Exclusive Bira 91 bar + beer garden and Russian hookahs from Hookah Craft! Seeya there!
Dates | Saturday & Sunday, 4th & 5th November
Timings | 11 AM - 10 PM
Location | Gate No. 14, Jawaharlal Nehru Stadium 
RSVP On FB Here | https://www.facebook.com/events/1955604748029371
Buy Your Tickets Online Here | https://goo.gl/G3oBzJ
Tickets will also be available on the spot!