Delhi
15 Things We Bet You Didn't Know About Delhi's Lifeline AKA Delhi Metro
Delhi Metro has been a lifeline for Delhiites, ever since it became operational back in 2002. With impeccable infrastructure and a complex yet easy to comprehend web-like route DMRC has truly helped India make a global appearance. An elaborate structure such as this comes with a lot of facts and we're happy to share them with y'all. So, jump right in!
1. Delhi Metro Connects Different Cities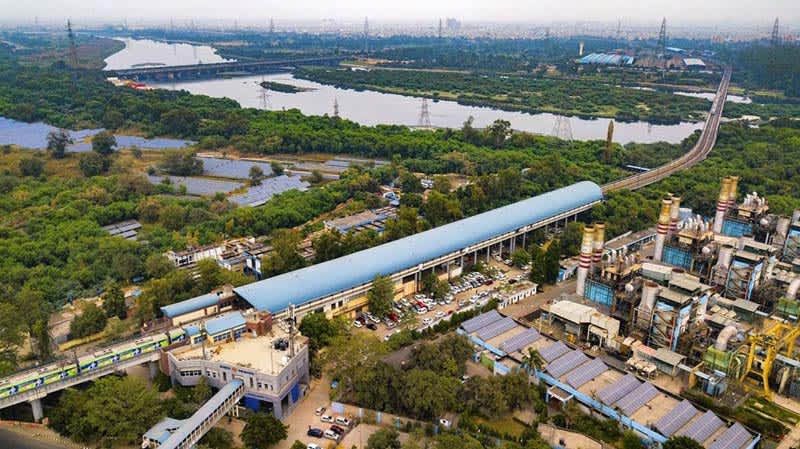 Delhi Metro is not only serving Delhi but also connects Noida, Gurgaon and Faridabad. 9 successfully operational lines namely, Red, Blue, Yellow, Green, Violet, Magenta, Pink, Orange and Aqua connect these cities. A few of these lines are still under construction for further expansion of the Metro web.
2. On An Average Delhi Metro Carries 1.5 Million Passengers Everyday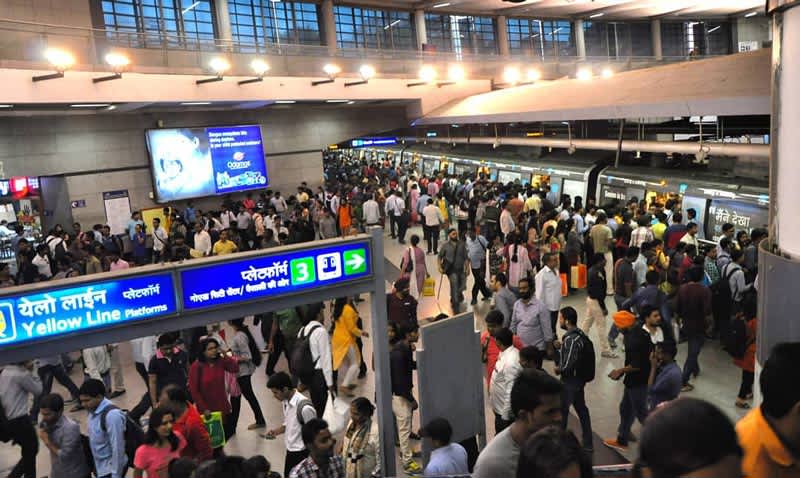 Travelling in the metro saves time, is easy on the pocket and thus is a popular means of transport for Delhiites. An average of 1.5 million people take the metro. Delhi Metro has shown some record-breaking activity in the past. On August 4 2014, over 27 million passengers took the Metro. Whoa! We're sure chills ran down your spine just imagining that much crowd.
3. Delhi Metro Is The Second Oldest Metro Service In India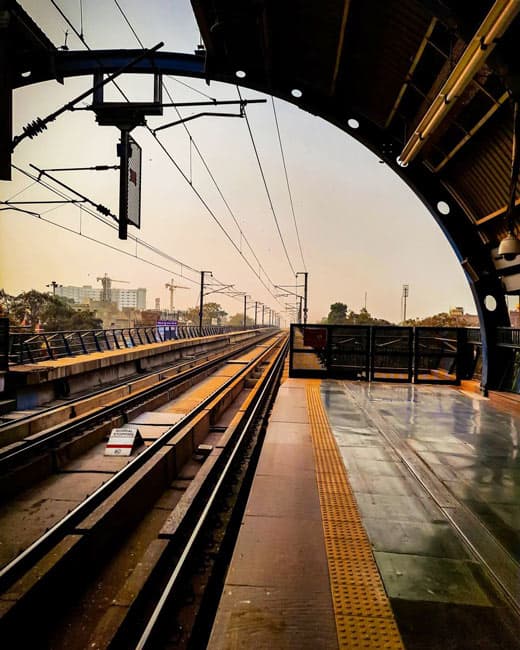 Picture Credits: the.aesthetic.lenss/
The first Metro service in India began operations on 24 October 1984 in Kolkata. Following the footsteps of Kolkata Metro Rail Corporation, DMRC began operating on 24 December 2004 and it has come a long way since then.
4. Delhi Metro Makes Use Of Regenerative Braking Systems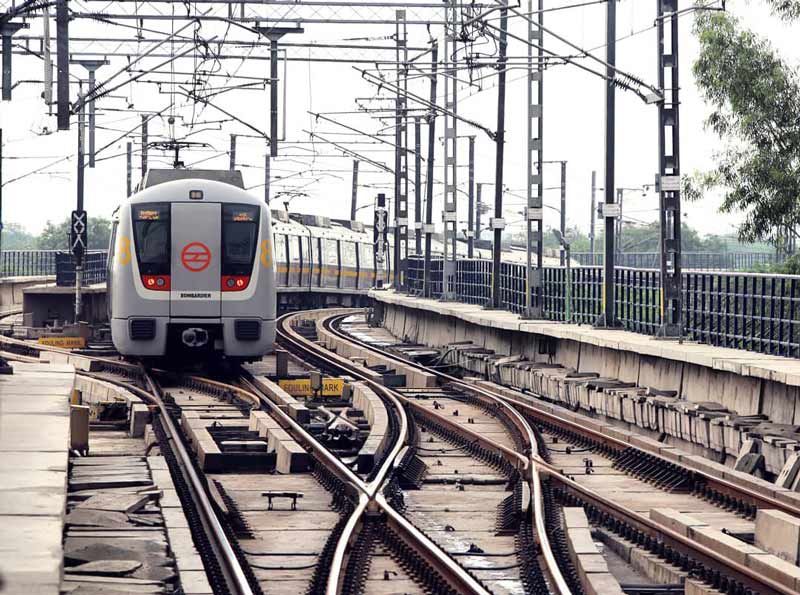 Regenerative braking is an energy recovering mechanism that slows down the train by converting the energy into a form that can be used immediately or stored until needed. Usage of this system of brakes by Delhi Metro helps in saving about 35% energy. Now that's a true example of modern and environment-friendly technology. 
5. DMRC Practices Rainwater Harvesting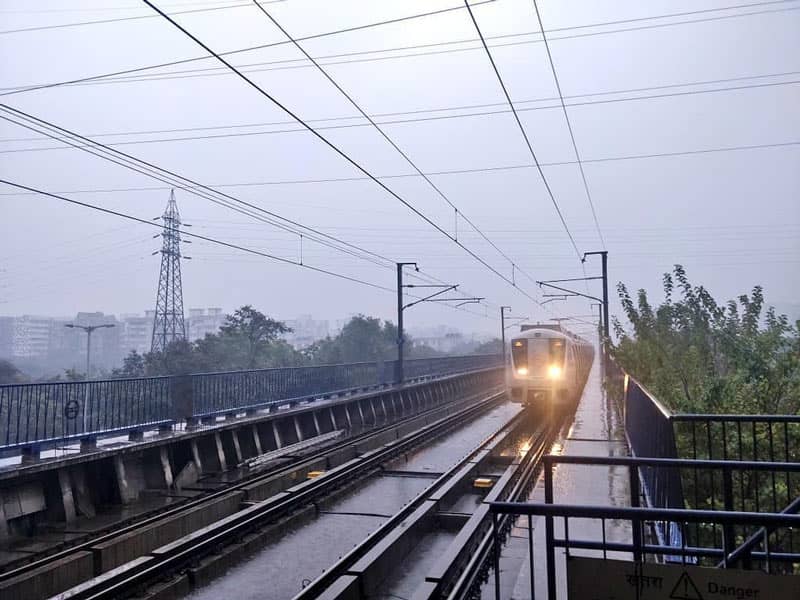 In order to overcome water scarcity, DMRC conducts rainwater harvesting along most of the stations of the Blue line. That's some thoughtful thinking. We definitely need more such initiatives.
6. Sari Guard Feature Of Escalators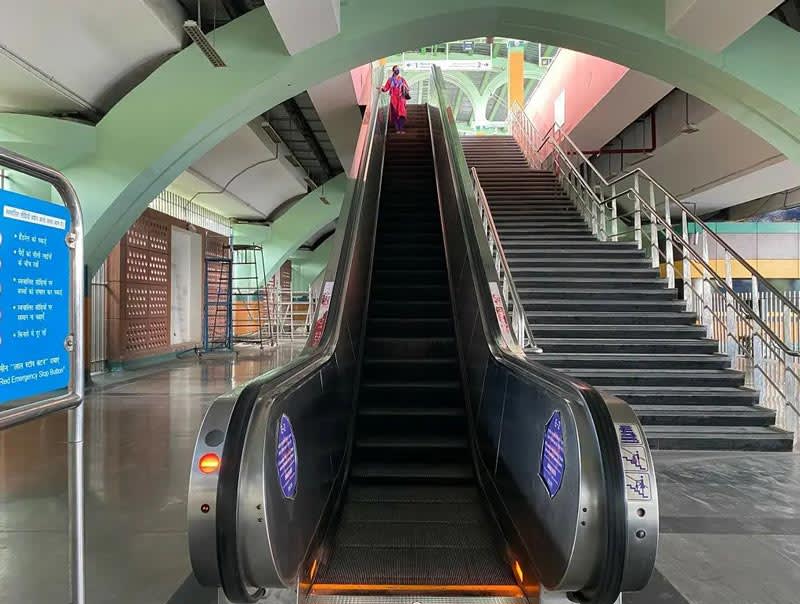 Picture Credits: officialdmrc
Saree, a popularly draped outfit by Indian women, might get stuck on the corners while using escalators. To limit such accidents, the escalators have a sari guard feature on both sides. Isn't that just cool and pensive?
7. The Highest Point Of Delhi Metro Is 23.6 Meters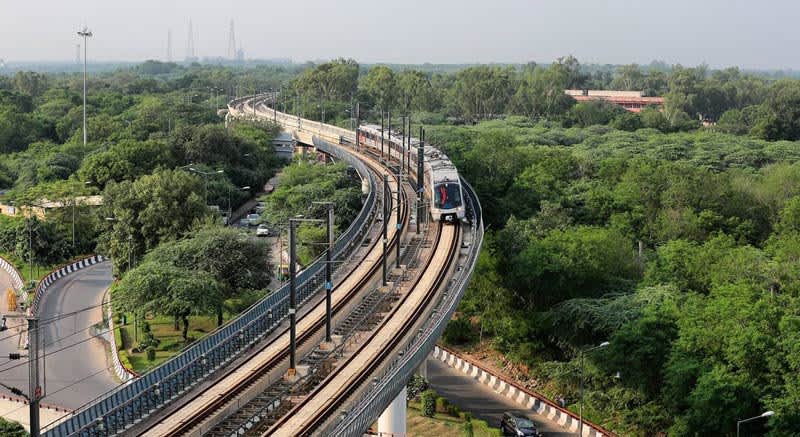 Picture Credits: officialdmrc
Dhaula Kuan Metro Station on the Pink Line is the highest point of Delhi Metro towering at a height of 23.6 metres to be precise. It also is the only elevated station on The Airport Express Line and has check-in facilities.
8. The Deepest Point Of Delhi Metro Is About 45 Meters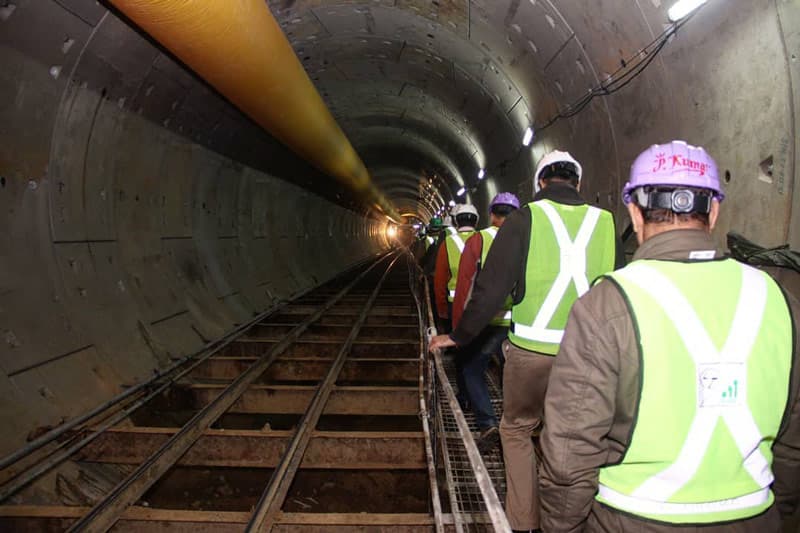 The deepest point of Delhi Metro is below Rajiv Chowk Metro Station. A tunnel 45 metres deep was dug for the Orange Line or commonly called the Airport Express Link on the Jahangirpuri - Huda City Centre Corridor.
9. Metro Trains Always Have An Even Number Of Coaches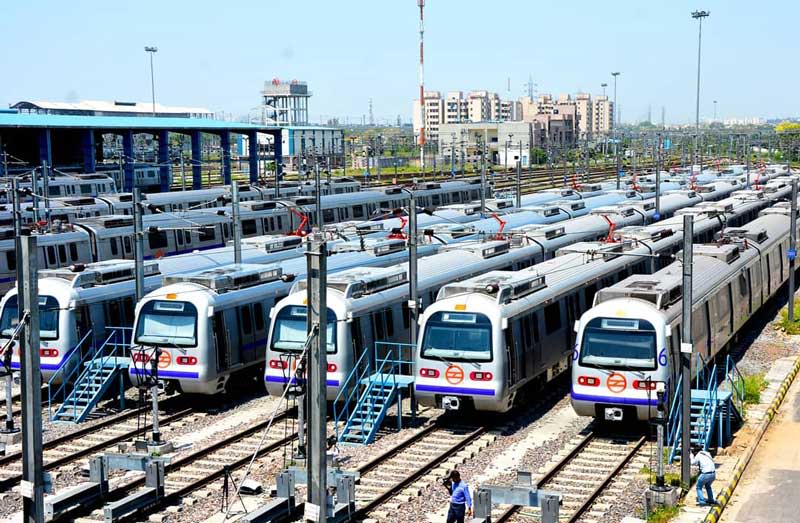 Ever wonder why Metro trains have an even number of coaches? The answer certainly isn't something you'd expect! They've had four coaches in the past and now six or eight coaches. This is because there are two types of coaches, the 'D' car which is the driver's cabin which pulls electricity supply from the overhead wires and 'M' car which is the motor car. The motor car consists of three-phase induction motors, serving the purpose of transmission. Thus, the 'D' and 'M' cars serve as one unit, and cannot be used separately.
10. DMRC Makes A Decent Example Of Punctuality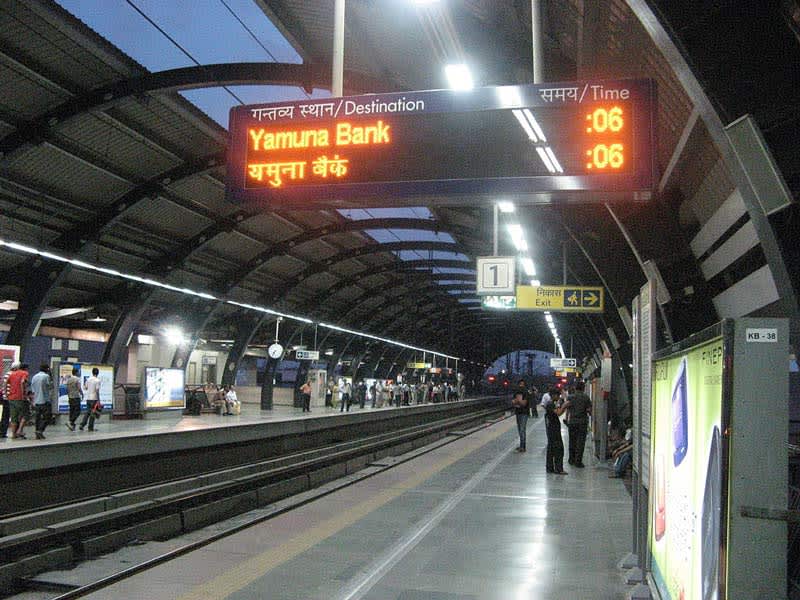 The punctuality of the metro services has remained consistently good since 2013. Delhi Metro runs on an accurate time and is actually 99.7% of the time punctual. So basically, we're the ones running late and always in a rush to board the train. 
11. All Stations Have Support For Visually Impaired And Are Wheelchair Friendly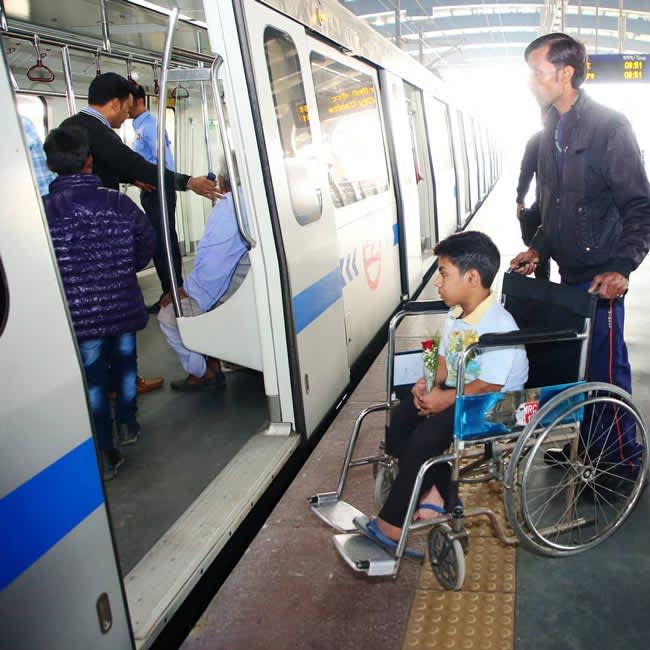 Fascinated by the yellow stripes on the platforms? These aren't just part of the design. The yellow stripes act as corridors for visually impaired travellers and lead them straight to lifts and exits. That's not it, all DMRC stations have ramps making it easier for wheelchair users to traverse. 
12. Metro Trains Have UN Certification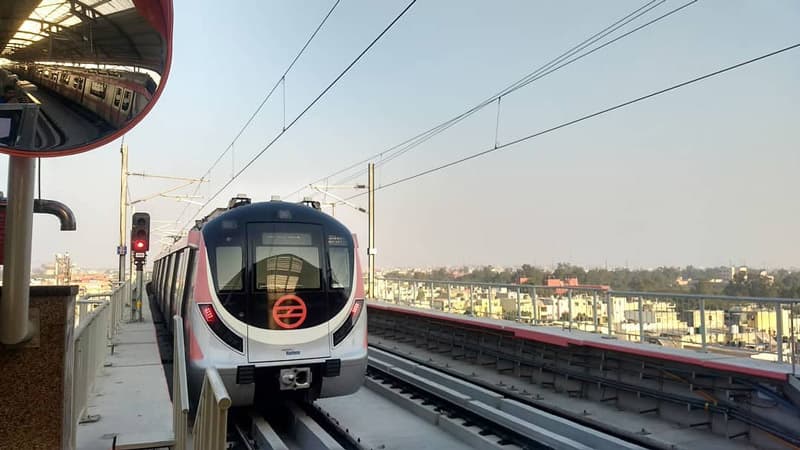 In 2011, The United Nations certified DMRC as the first metro and rail-based system that gets carbon credits for reducing greenhouse gas emissions. It helps in reducing 630,000 tonnes of city pollution level each year and this is a thing that we all must be proud of.
13. The Children Home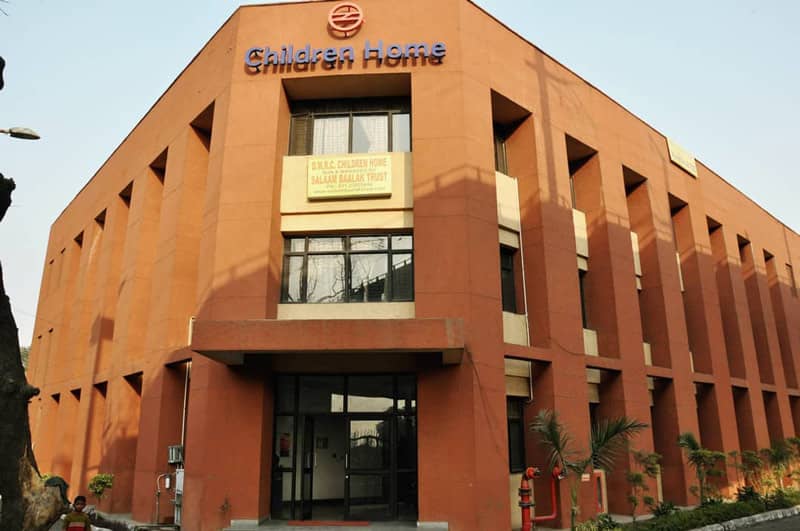 Children Home, an initiative by DMRC was established for the welfare of street children. The Home is equipped with dormitories, classrooms, computer rooms, activity rooms and several other facilities and helps in educating the young ones.
14. First Extradosed Bridge In India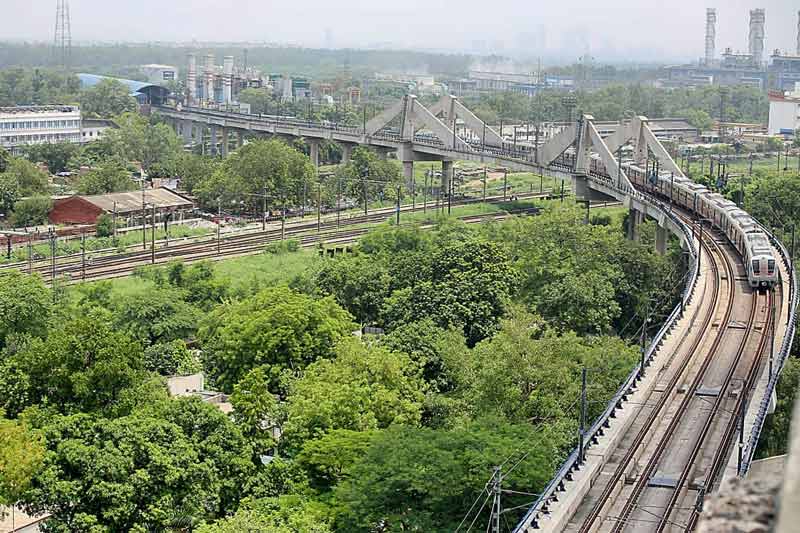 The first extradosed bridge (cable-stayed bridge) in the country was made by DMRC and is also the second one of its kind in the world over a railway crossing.  It is between Indraprastha and Pragati Maidan on the Blue Line Metro. It sure adds an architectural uniqueness to the network.
15. Last Mile Connectivity Made Easier Through Yulu & E-Bikes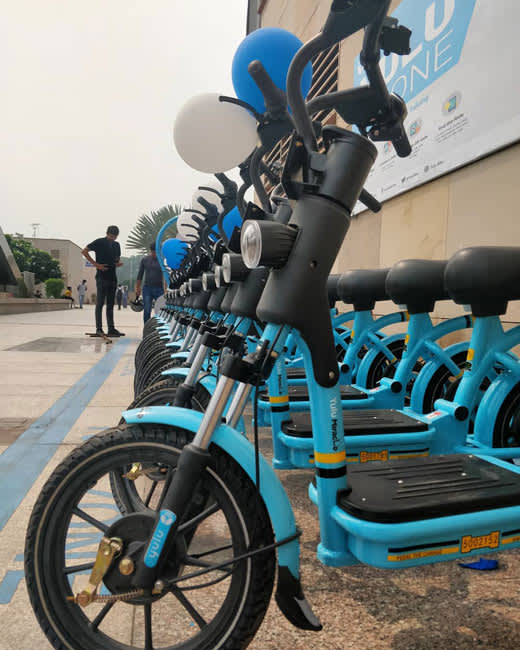 At some metro stations across the city, you can rent a bicycle and pedal through the streets starting at just Rs 10. This is also easier for all the commuters who have to travel long distances from metro stations. These e-bikes and Yulu bikes are available across almost all the stations.
So, which of these cool facts did you not know?