Delhi
12 Legendary Places In Delhi Like India Gate & Delhi Zoo That Remind Us Of Our Childhood
If you've grown up in Delhi, we're sure you have an inalienable connect to the city. But there are those certain 'standard' places that every Delhiite has been to on MANY occasions during their childhood. We have the nostalgia starter pack for you today - check out these 12 iconic places that will surely take you back to your childhood!
1. Appu Ghar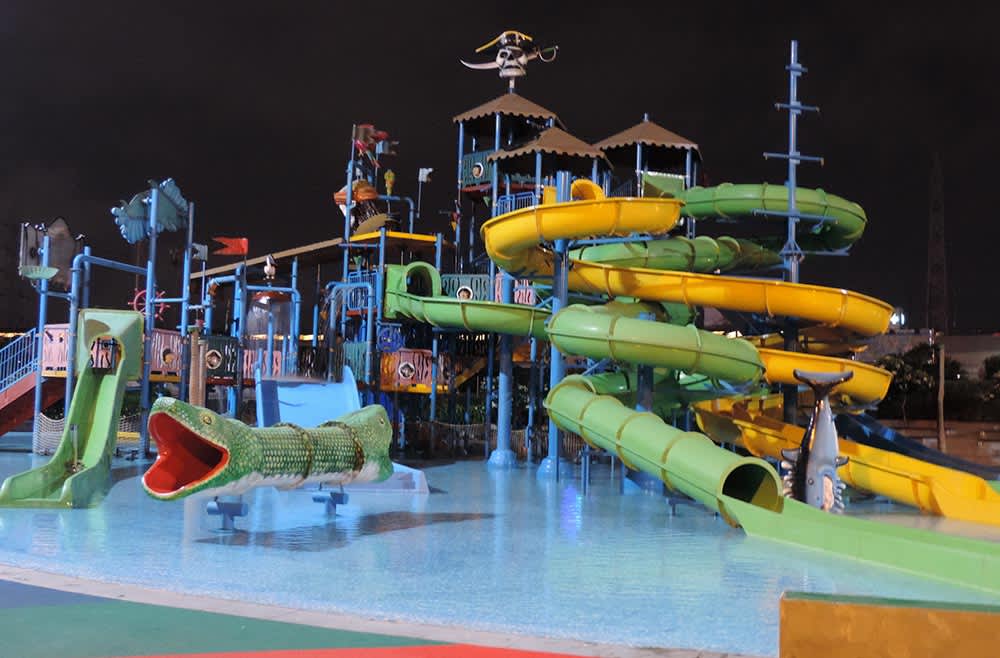 India's first amusement park, Appu Ghar is truly iconic in every sense of the word and every vacation spent here, be it on their epic water rides or dancing to their hip tunes, is memorable. After closing down in 2008, Appu Ghar opened its gates again in 2014 to remind us of all the good times we spent here. With their revamped rides and amenities, your time here will be better than ever!
Where | Appu Ghar - Appu Ghar Marg, Behind Huda City Metro Station, Sector 29, Gurugram
Entry | Weekdays - Rs 1,299 (Adults) & Rs 799 (Children)
            Weekends - Rs 1,399 (Adults) & Rs 899 (Children) 
Here's The FB Page | https://www.facebook.com/waterparkAPPUGHARGURGAON/
2. Lodhi Gardens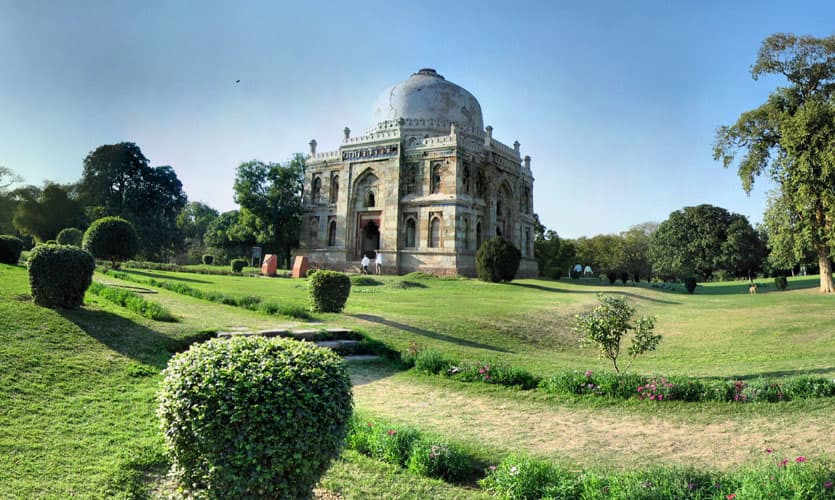 Be it a morning walk or a full-fledged family picnic, Lodhi Gardens is the 'IT' place to head to! With mesmerising ancient tombs, lush green trees and even a lake, the garden might be one of the few places in the city where you can catch some fresh air for a change. Head out to this beautiful place and you might just rediscover the child in you!
Where | Lodhi Gardens - Lodhi Road
3. Children's Park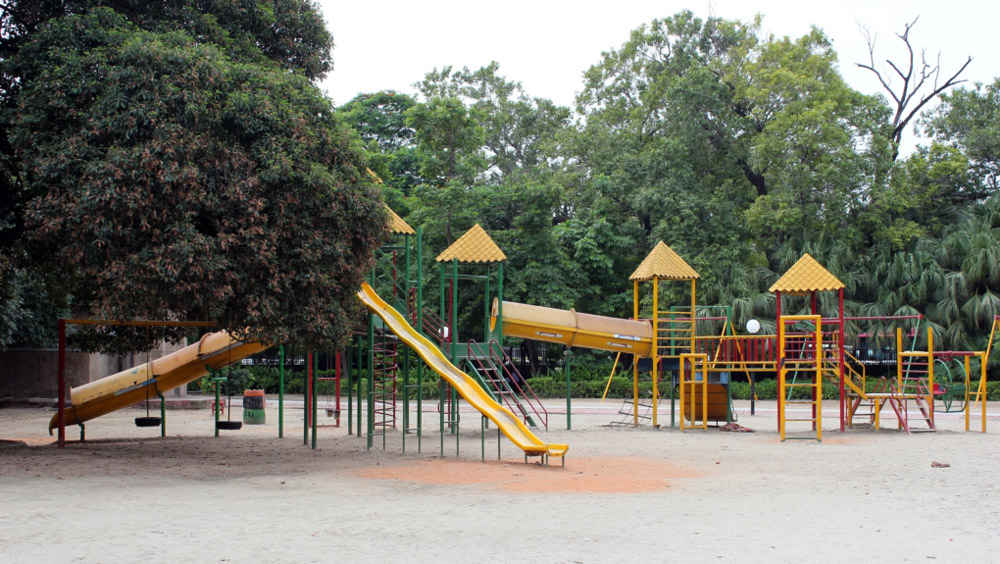 How can we forget our favourite park with THE BEST swings and even better rain dancing! The park is equipped with everything to brighten up your grim day and awaken the child within you. It must be the unmistakable chirpy laughter of kids that always seems to emanate from this park that pulls us back to it time and again!
Where | Children's Park - Near India Gate
4. India Gate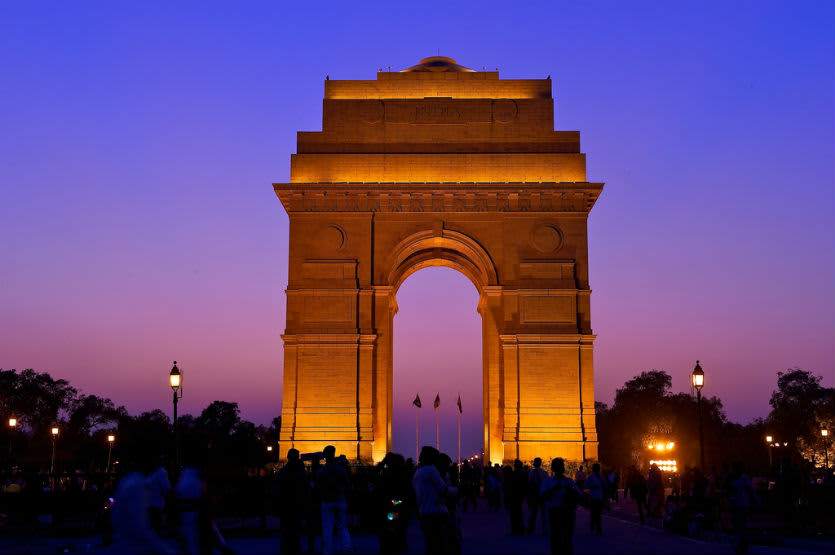 A war memorial built to honour the soldiers who lost their lives in World War I and the 3rd Anglo- Afghan War, this monument is a public attraction for the whole country owing to its splendour and sentimental value. But a Delhiite will always remember the unforgettable evenings spent here, strolling on the roads around the memorial, sucking on an ice lolly or playfully blowing bubbles at people. The inviting late night lighting and the artificial ponds never fail to delight us!
Where | India Gate - Rajpath Marg
5. National Zoological Park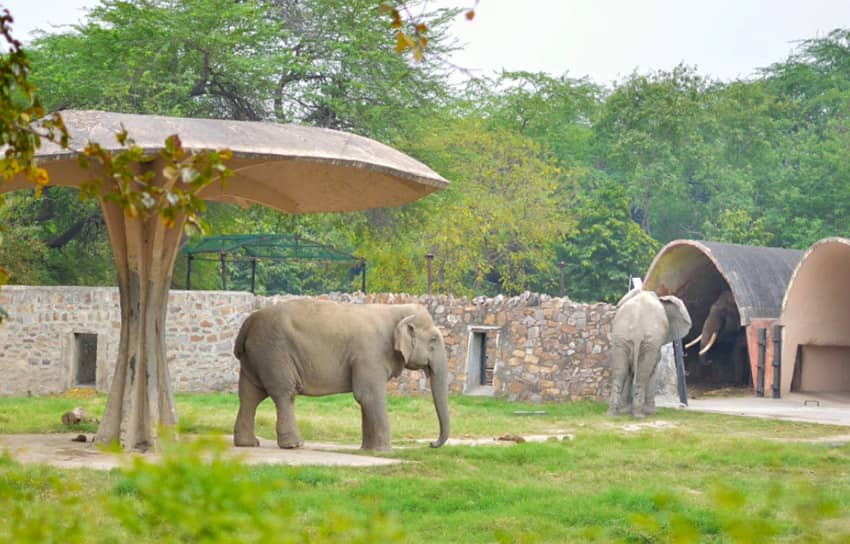 Picture Credits: Deepak Singh
We all remember watching the animals through their enclosures and sometimes calling out to the gorillas and cowering away from the alligators (shivering). AND the best part was always the boat ride at Purana Qila that we'd get to enjoy as a treat after paying a visit to all the fascinating animals. No wonder Delhi Zoo, as it's better known, still remains a much loved spot for family outings!
Where | National Zoological Park - Mathura Road, National Zoological Park, Sundar Nagar
Entry | Rs 40
6. Fun N Food Village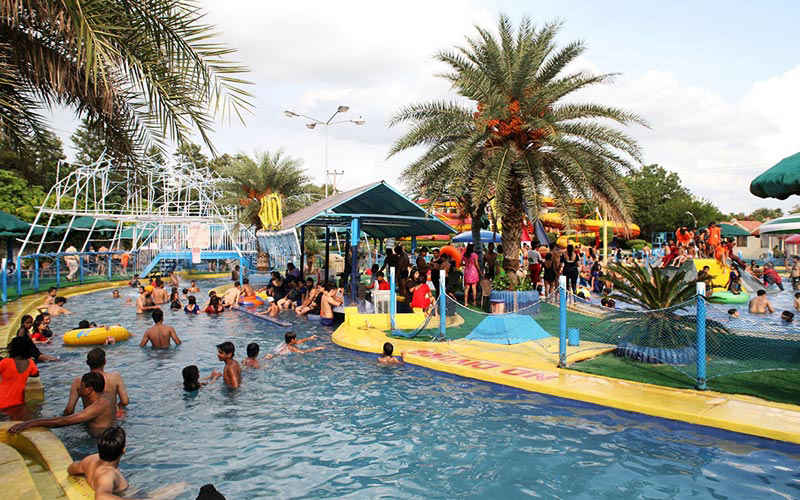 Equipped with all the best water slides and roller coasters, Fun N Food Village is THE place to beat the heat during the endless summers. How can we forget those golden days of our childhood that we spent here on school trips? Can someone take us back there already? 
Where | Fun N Food Village - Old Delhi Gurgaon Road, Kapashera
Entry | Rs 2,000 (Couples) & Rs 500 (Children) 
Here's The FB Page | https://www.facebook.com/FunNFoodVillage/
Book Your Tickets Online Here | http://www.funnfood.com/delhi/book-online.php#  
7. National Rail Museum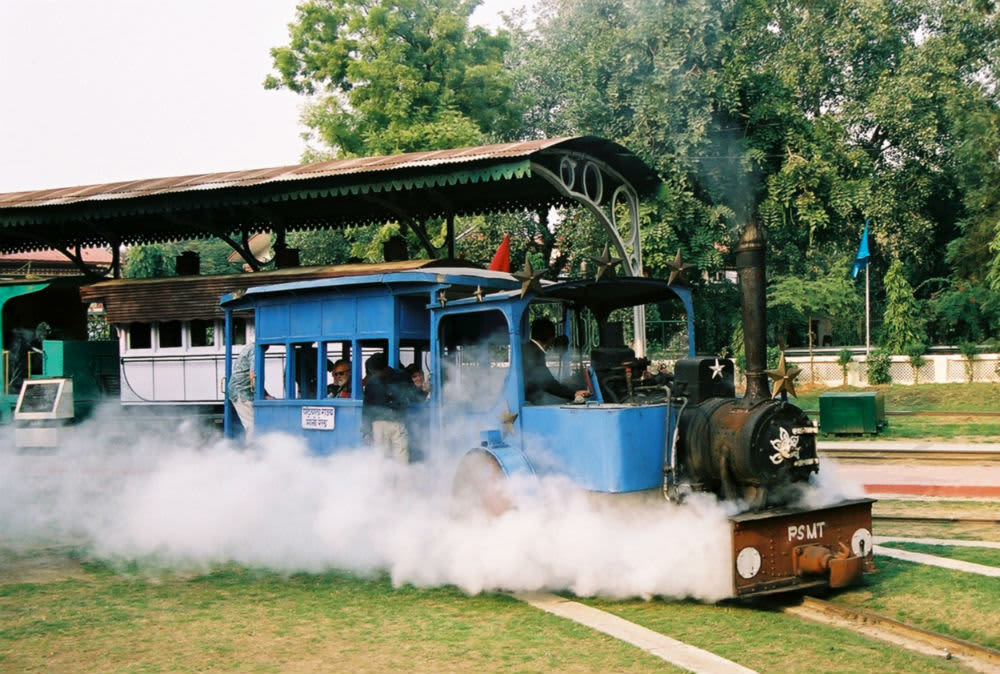 The ideal educational plus fun outing is guaranteed at The National Rail Museum. So much so that even after school outings, we would always end up here with our families once again. The best part, decidedly, was a ride on the toy train and boy, what wouldn't we give to do that all over again, right?!
Where | National Rail Museum - Chanakyapuri, Near Bhutan Embassy
Entry | Rs 50 
8. The Red Fort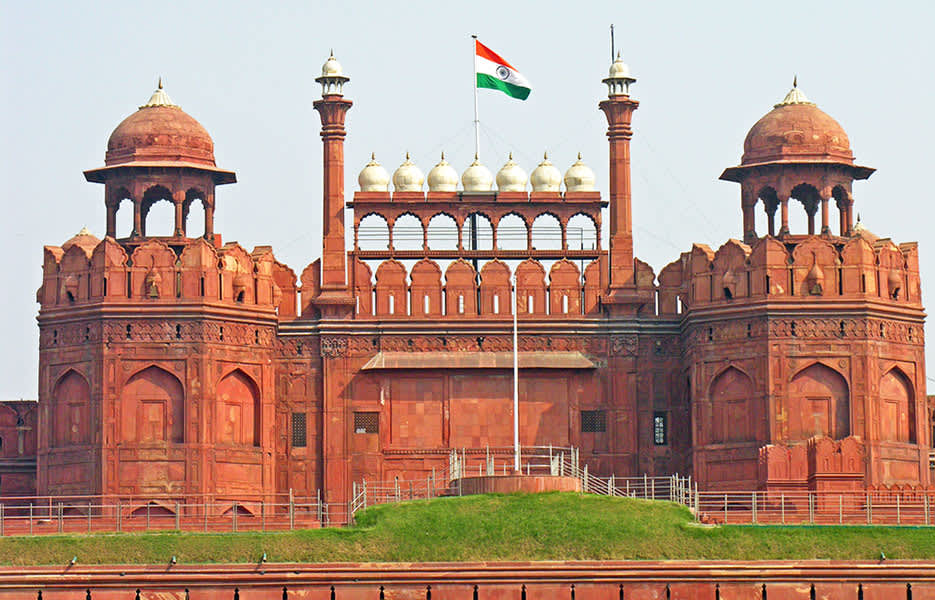 Another iconic monument, The Red Fort is full of museums and ancient artefacts dating back centuries! Our trips here were filled with wonder at the awe-inspiring historical details of the place. And how can we forget the souvenirs we bought from the shops lining the entryway?
Head out here again and feel the nostalgia wash over you!
Where | The Red Fort - Netaji Subhash Marg, Lal Qila, Chandni Chowk
Entry | Rs 35
9. Dilli Haat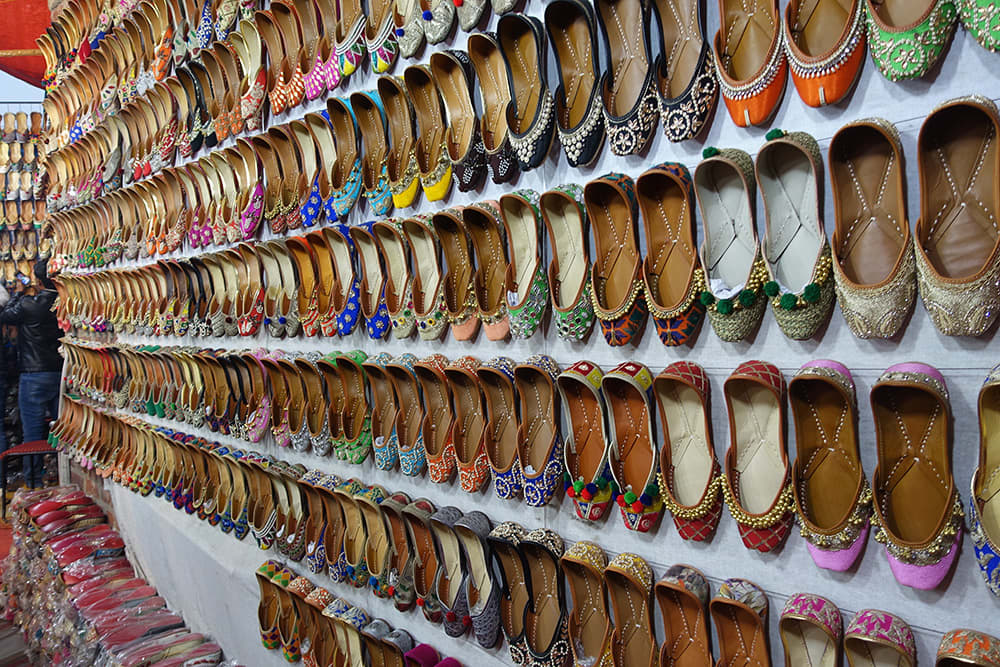 Shopping trips to Dilli Haat with the fam are fond memories every Delhiite cherishes. The colourful stalls decked with impressive artefacts and knick knacks from all over India and the scores of eateries offering everything from momos to yummy desi-ghee paranthas are enough to make us go back even as adults!
Where | Dilli Haat - Kidwai Nagar West, Kidwai Nagar
Entry | Rs 20
10. National Science Centre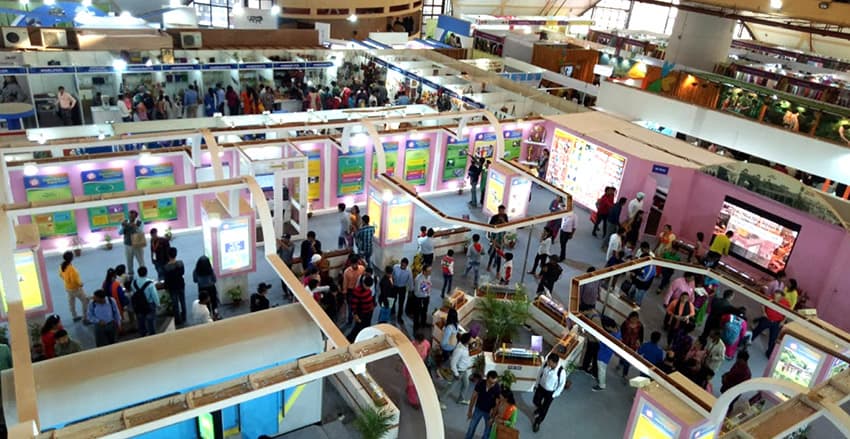 Picture Credits: Faisal M.
Do you remember your school field trips to The National Science Centre? How about the interactive gallery pieces that were equivalent to an arcade game? Be it the summer vacation camps or the field trips, we all have nothing but fond memories of this place!
Where | National Science Centre - Near Gate No.1, Bhairon Road, Pragati Maidan
Entry | Rs 50
11. Deer Park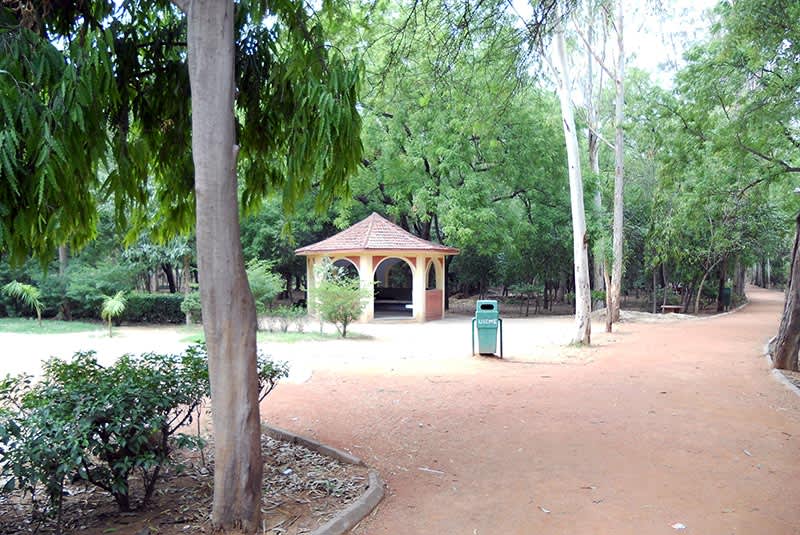 An evening walk is incomplete unless you hit The Deer Park! We've all had laughter-filled picnics and outings while watching the deer, the ducks or just taking a stroll through the park. The park continues to serve as a reminder of the simpler pleasures of life!
Where | Deer Park - Hauz Khas
When | 5 AM - 8 PM (Summers) & 5:30 AM - 7 PM (Winters)
12. Mughal Gardens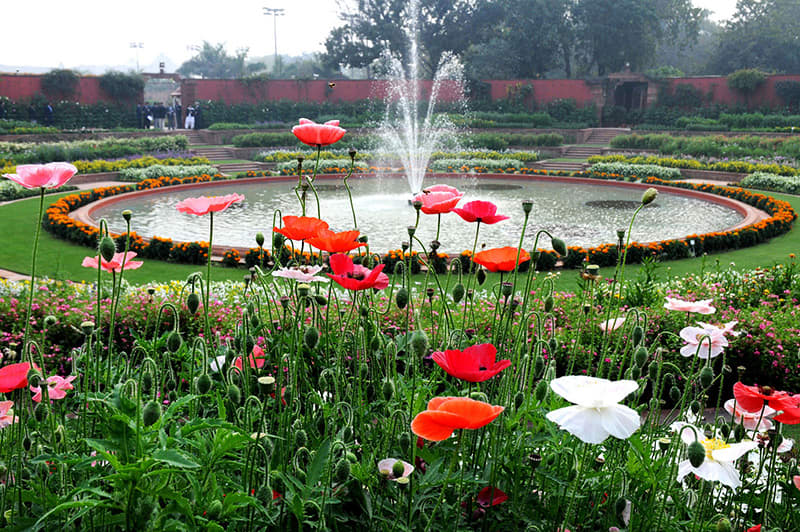 The Presidential gardens are the pride of Delhi and their seasonal openings have Delhiites lining up to get a glimpse of the mesmerising flower art here. Our childhood was full of trips to the Mughal Gardens, sometimes because of a school project or to simply revel in the beauty of nature in all its glory!
Where | Mughal Gardens, Rashtrapati Bhawan
So go on, take a break and revisit these iconic reminders of the simpler times in our life!