Delhi
12 Undeniable Reasons You Should Head To Nescafé Presents Horn OK Please This Weekend
Dilliwalo, Nescafé presents Horn OK Please, co-powered by VI-JOHN and Mahou beer, is back for its 5th edition and this time it's bigger, better and happier than ever and we're thrilled to let you in on all the deets about what's gonna go down at this epic carnival. Read on and call up all your friends as we tell you why you should head on over to this awesomesauce fiesta this weekend!
1. It's Gonna Be The First Festival In India To Have A Portable Laser Tag Arena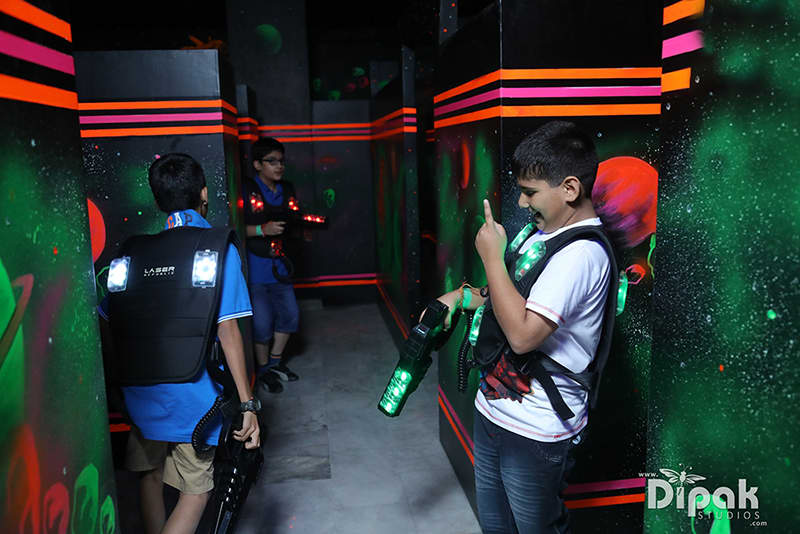 Yeah, you heard that right! We're definitely losing it RN 'cause H.O.P. is gonna be the first food festival EVER to have a laser tag arena. It's gonna be more kickass than ever and this insanely fun Laser Tag Arena powered by Oh My Game should be the place y'all bring the gang over to for a thrilling game (or five) of laser tag!
2. You Can Gorge On Everything Yummy Under Rs 250 @ The Grub Campus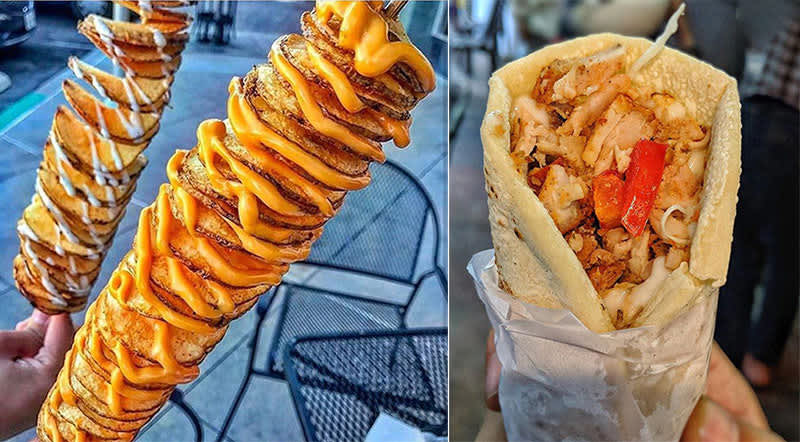 Picture Credits: spiceitupwithsam
Don't want the exorbitantly expensive food at every food festival to burn a hole in your pockets? Well at H.O.P., that'll be the least of your concerns 'cause there'll be a special student-friendly area called the Grub Campus with all dishes under 250 bucks! Amazing, ain't it?
3. You Can Bag The Crazy 1+1 Deal On Mahou Beer Till 6 PM On Friday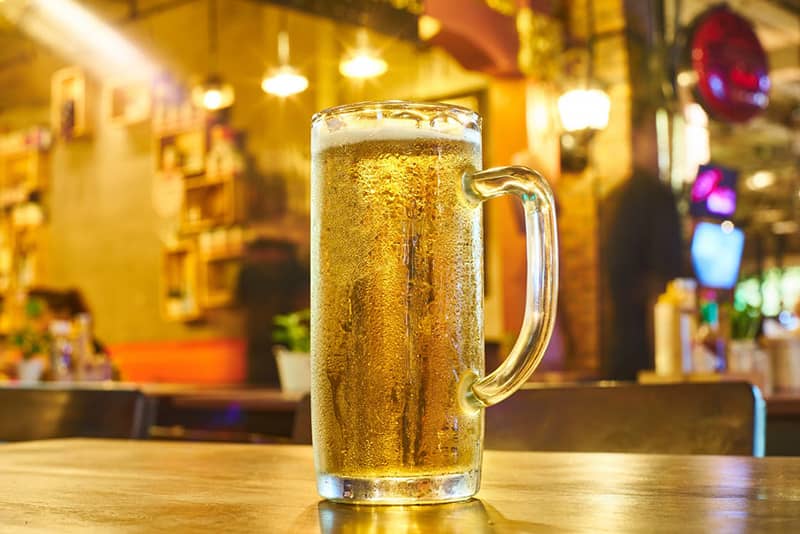 This Is A Representative Image
If you wanna have a boozy evening this Friday, then Horn OK Please is where you should scamper to with your entire piyyakad squad because Mahou beer will be offering their yummy beers all day and what's best is that you'll get an awesomesauce 1+1 deal until 6 PM!
When | Friday, 1st March
Timings | 12 Noon - 6 PM
4. You Can Challenge Your Pals To A Game Of Bubble Football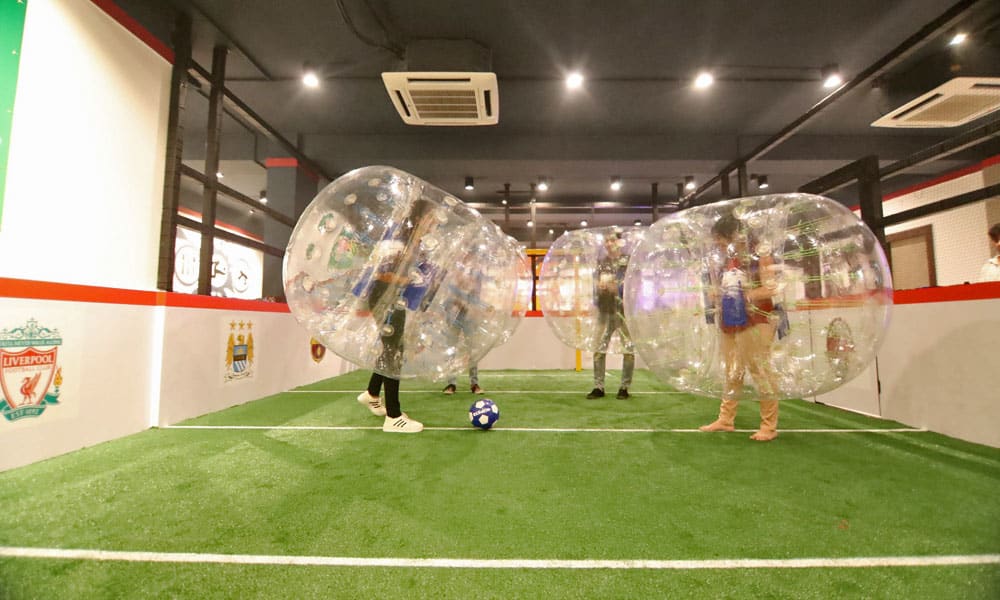 Oh My Game is coming to the fifth edition of H.O.P. and they're bringing along the quirky Bubble Football! This game is pretty fun and is played like normal football, except the players are encased in gigantic inflatable transparent bubbles that they have to play in (WOW!). So get ready to be quick on your feet, but at the same time chill and have tons of fun!
5. There'll Be Pretty Al Fresco Seating Areas @ The Kickass Walking Street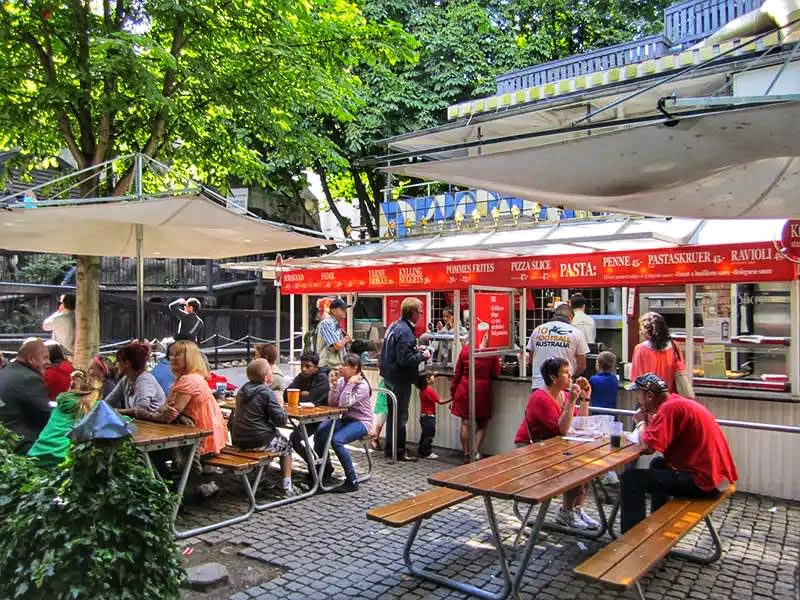 This Is A Representative Image
There will be an awesomesauce Walking Street at this fiesta, on either side of which there'll be the most kickass pop-up eateries for you to go feasting at. These joints will have cosy and gorgeous al fresco seating as well, guys!
6. You'll Be Able To Witness 20+ Homegrown Artists & Bands Perform Live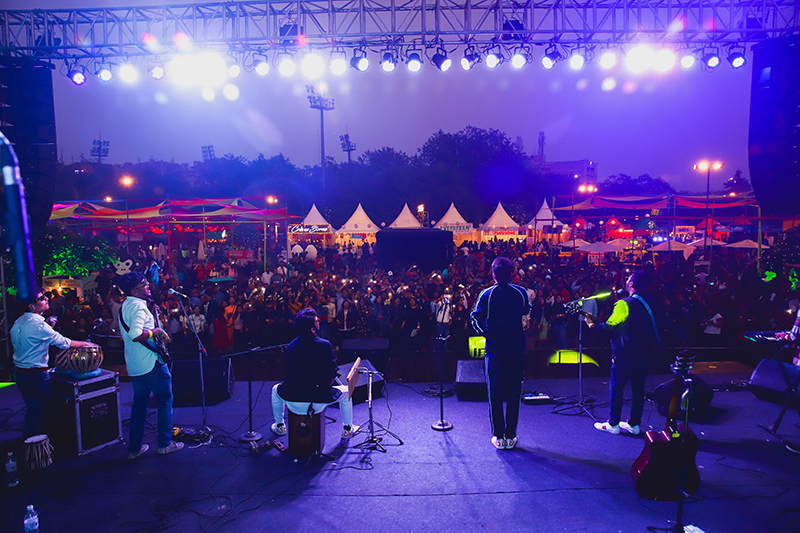 An entire slew of homegrown artists and bands will be performing all day and night, giving you and your gang a weekend full of quality entertainment that you simply shouldn't miss! You'll see a number of upcoming bands and fabulous artists performing live at this incredible carnival, swathing you all in those festival feels!
7. You Can Snap Up Quirky Accessories @ The Quirk Bazaar
A number of Boho chic brands will be showcasing some really cool stuff here so you can shop all you want WHILE you eating to your heart's content. This amazing bazaar will be peddling everything from tassel earrings, bow ties and quirky accessories to clothes that'll make you stand out in a crowd and so much more!
8. Y'All Can Gorge On Delish Dishes By The FAB Food Trucks @ The Food Truck Park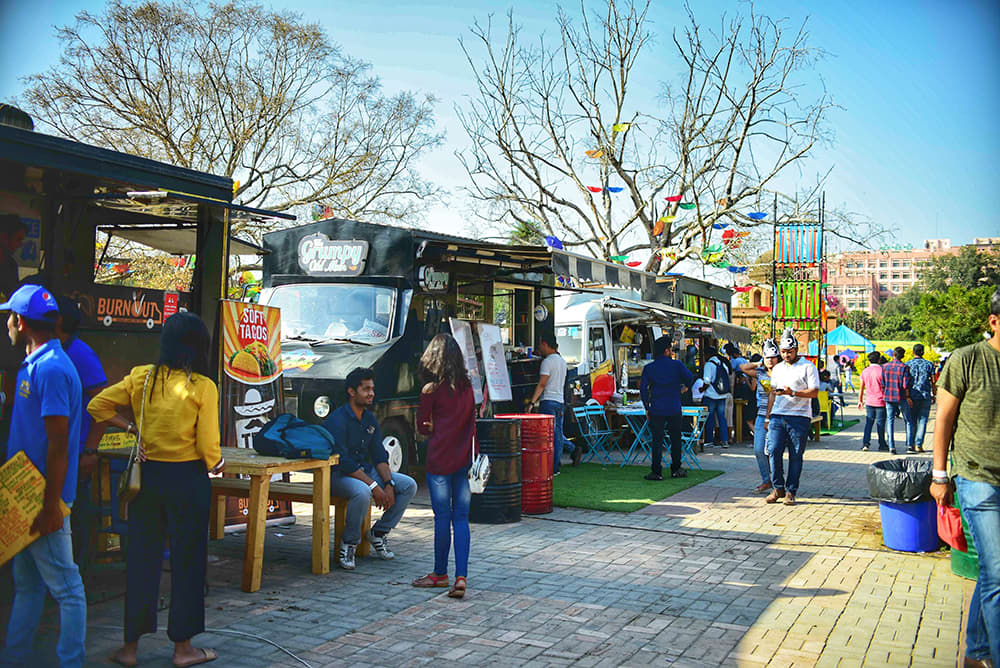 Horn OK Please will have an entire arena called The Food Truck Park which shall house 15 of the city's most popular food trucks whipping up everything that you can ask for - from kathi rolls, grilled cheese sandwiches and mutton burgers to pizzas, super cheesy and loaded fries and legit so much more! We can't wait to get out hands on these yummies, can you?
9. There'll Be A Fun-Filled Kiddie Land For All The Tiny Tots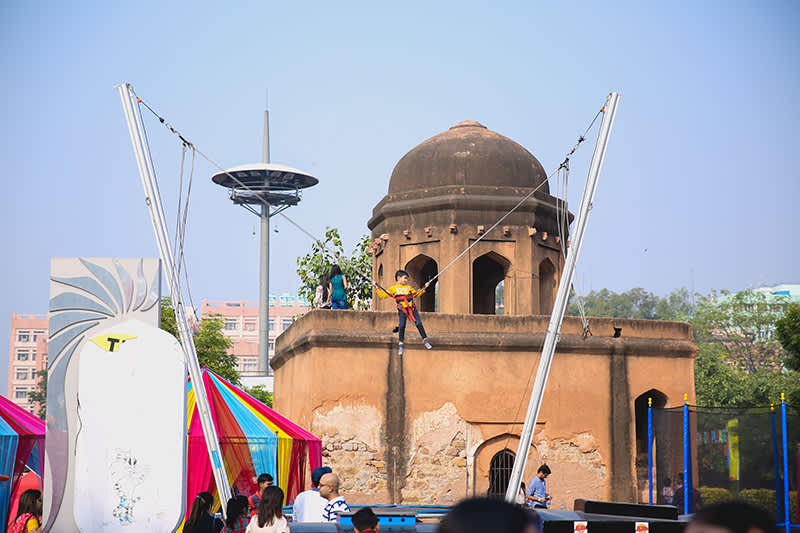 There's gonna be a super cute and fun Kiddie Land just for all the little ones at Horn OK Please! Ain't that fun? This zone will have the best of rides, like an enjoyable train ride, helicopter ride, a trampoline and many more cool things to do! So you should fosho be excited to head over to this fest and play these fun games - 'cause we sure are!
10. There Will Be Heavenly Desserts To Devour Under Rs 250 @ The Dessert Lane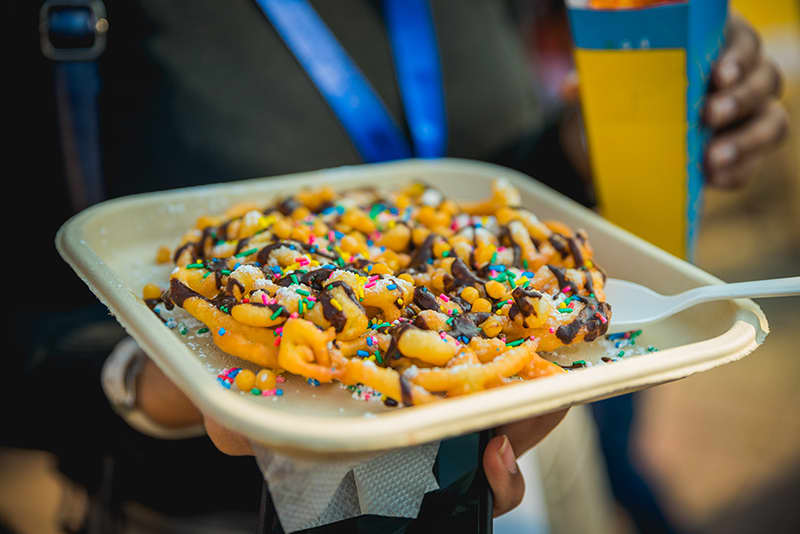 After a heavy weekend feast with your bunch, the only thing left is dessert and there's no way we're letting you go without completely indulging your sweet tooth! The most famed dessert joints will be seen at the fifth edition of H.O.P. and none of you would be able to hold yourselves back from giving in to some sugary, guilty pleasures!
11. All The Kids Below 8 Years Of Age Get FREE Entry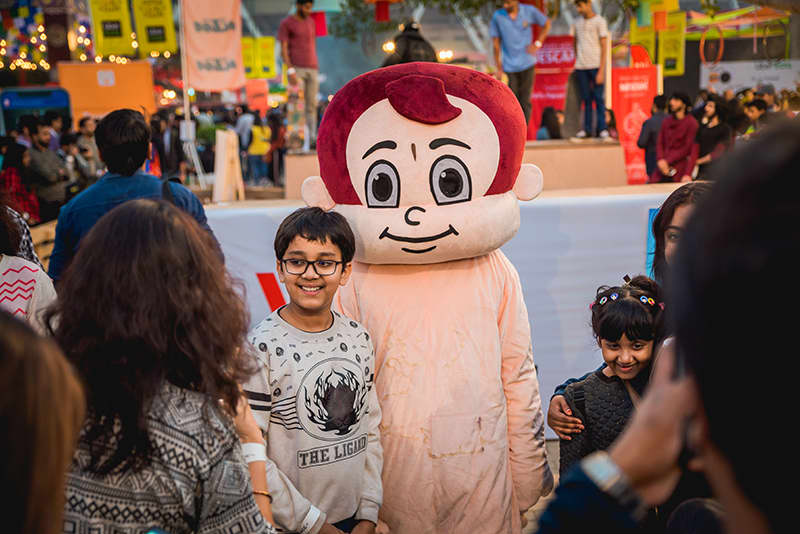 Yes, you heard that right! All the lil munchkins will get free entry to the happiest food festival of Delhi because why should adults have all the fun? So, bring along your tiny tots and enjoy memorable times!
12. You Can Try Your Hand @ ATV Rides & More Adventure Activities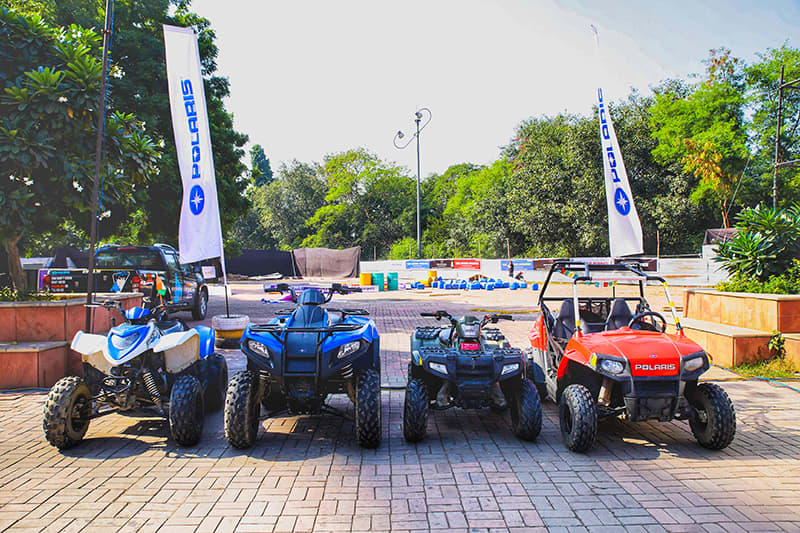 Horn OK Please 5.0 is gonna boast of the coolest adventure activities and we're psyched AF! Y'all should defo look out for the super fun ATV bike rides and adventure activities that'll happen at this festival! Stuff your faces with yummy food, fill your shopping bags to the brim and then set off for a fun ATV ride right here at Delhi's happiest food festival happening this March!
With the blue and cold winter finally bidding us adieu, super slowly but better late than never, the best way to welcome the spring is by celebrating this fun weekend with your squad or fam-jam right here at Nescafé Presents Horn OK Please! The tickets are already live so what are you waiting for, people? Go and get booking NOW!
Where | Gate No. 14, Jawaharlal Nehru Stadium
When | Friday - Sunday, 1st - 3rd March
Timings | 12 Noon - 10 PM
Book Your Tickets Online Here | https://goo.gl/c9Rr6E
RSVP On FB Here | https://www.facebook.com/events/557065438127159/