Delhi
12 Bollywood Movies To Watch With Your Siblings Which Ft. The Perfect Sibling Relationships!
For friends may come and friends may go, but a sibling will be with you forever. From being your best childhood friends to being tattletales in your teens, from being your pillars of support in relationships to being your worst enemies in family competitions, siblings are the best (and the worst!). They will fight with you over the last momo but lend you half their kidney in a heartbeat. Such is the multifaceted nature of a sibling bond. And Bollywood has given us many movies displaying almost all the facets of this unique relationship. So scroll through and add these movies to your streamlining list for your next awesome-blossom movie night with your sibling! 
1. Dil Dhadakne Do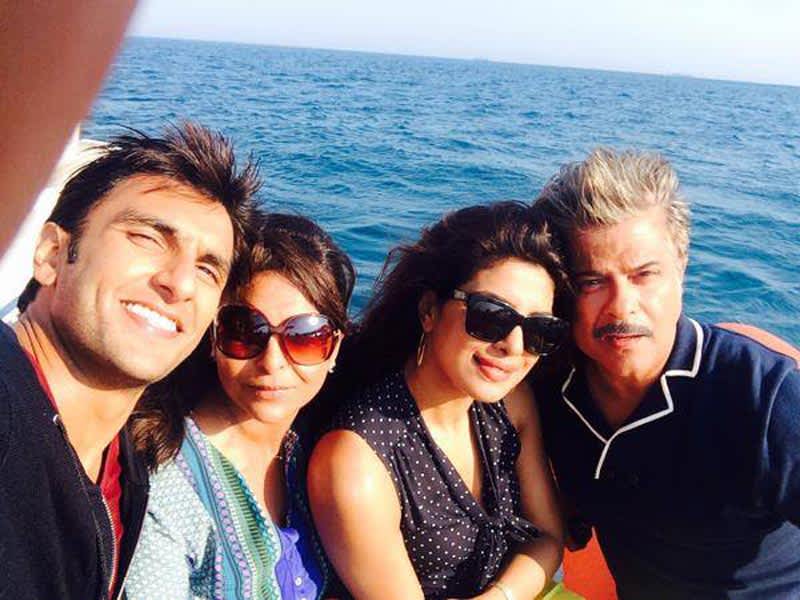 Hardly anyone could argue when we say Ayesha and Kabir are goals for what a healthy, contemporary sibling relationship should look like. Their personal flaws aside, the brother-sister duo is loyal, loving and honest towards each other in a way no one else in their life is. They have each other's backs against all odds, don't judge the other's mistakes and definitely don't let financial or professional issues ever come in between them, even when they are pitted against each other by their parents. Apart from the beautiful cast, shoot locations and music, Dil Dhadakne Do is a must-watch for the delicacy of the relationships it portrays. Oh and don't forget the Gallan Godiyan song, which is the most awesome and practically mandatory dance number for all siblings! 
Watch Online Here | Dil Dhadakne Do
2. Fiza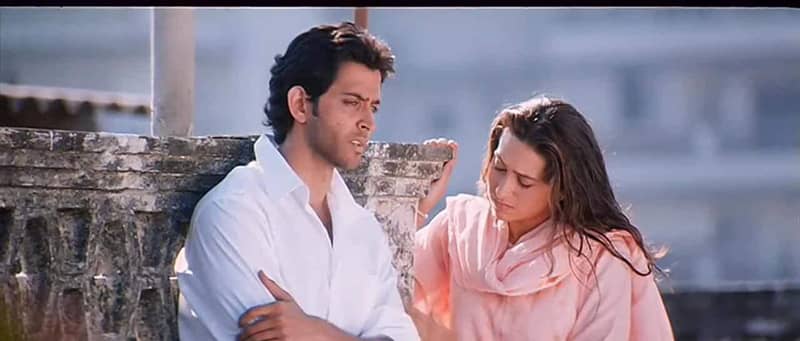 Picture Credits: imdb
Fiza is a dark, complex and mature film that deals with issues of honour, terrorism and fighting against the dark underbelly of politicians and goons. But what shines brightest in the movie is the unwavering love and support a sister can have for her brother. When Fiza's brother Amaan disappears, Fiza leaves no stone unturned in her effort to locate her brother. When she does finally find Amaan, she realizes he has joined a terrorist group but still doesn't give up on him and tries to persuade him to return home. In the face of his truth, their mother commits suicide. Fiza stays determined to fix her brother even when he rejoins the terrorist group and commits more crimes. In a tragic end to a brilliant movie, Fiza helps her brother escape a gruesome end by killing him herself. Watch this movie for the determined sister, the beautiful story and brilliant acting all around!
Watch Online Here | Fiza
3. My Brother… Nikhil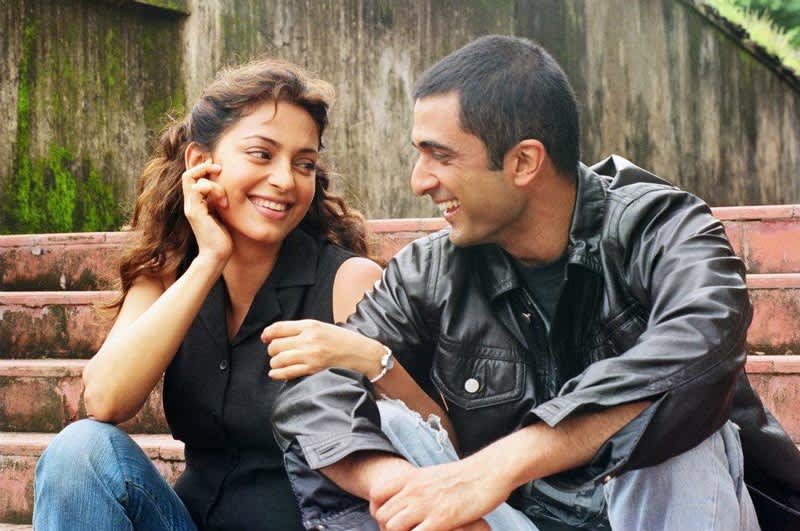 This movie was perhaps ahead of its times when it was released, but is nonetheless an endearing film that reiterates how sibling relationships are and can be the best and longest relationships most of us can have. Nikhil was a star child with the world at his feet. Loved and adored by his family, he was a swimming champion with a soft, passionate, and artistic side. Sounds like the perfect guy, doesn't he? Life takes a turn him when he is diagnosed by HIV and is subsequently abandoned by his friends and parents. 
The one person who doesn't leave his side throughout is his sister Anamika. Even when Nikhil loses his spot on the swim team and is isolated by the authorities, Anamika doesn't move an inch from his side. She works to get him released, helps him build his life back and starts an organization to assist people with similar fates. Eventually, he is reunited with his parents but in the face of his biggest troubles, it was only this brother-sister bond that salvaged the family! 
Watch Online Here | My Brother… Nikhil
4. Josh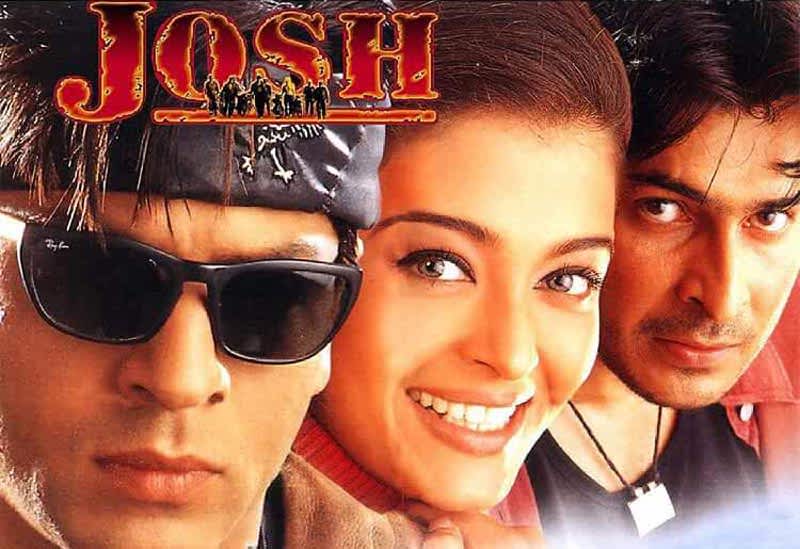 Picture Credits: imdb
When you've lost your parents, who else can you count on in life? For siblings Max and Shirley, they are the only family they have ever known and truthfully, they're the only family they need. Max is the leader of the area's street gang and is extremely protective of his sister. Shirley is a beautiful, educated, and simple girl who tries to make a home for her brother. But trouble ensues when Shirley falls for the brother of Max's arch-nemesis, the leader of a rival gang. 
Through lots of street fights, tender moments, swagful songs,and comic moments, the story moves towards a happy ending where both the siblings end up with the ones they love while staying together as their perfect little sibling family. Watch to enjoy SRK and Aishwarya Rai Bachchan be the sweetest gangster sibling duo! 
Watch Online Here | Josh
5. Satte Pe Satta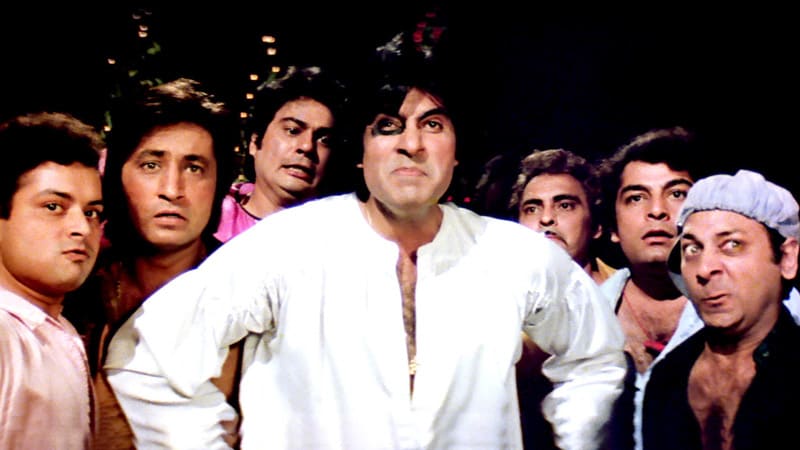 Picture Credits: netflix
What happens when you put seven bumpkin brothers, some farm animals and a sophisticated lady under one roof? Chaos, that's what! Ravi tricks Indu into believing he has one younger brother instead of six in order to marry her. When she moves in, it's hilarious watching the brothers adjust to the presence of a lady in the house after the longest time, let alone a hygienic, educated one who's the exact opposite of everything they stand for. With murders, impersonators and property battles, the story moves ahead but it's the big family concept in the story that tugs at the heartstrings of us all! 
Watch Online Here | Satte Pe Satta
6. Hum Saath Saath Hain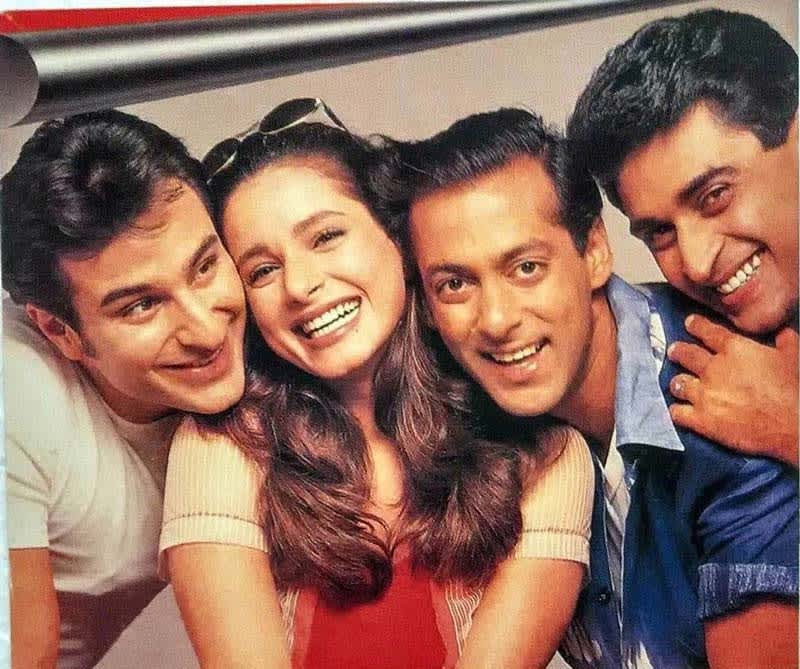 From 'ABCD' to 'Chote Chote Bhaiyaon Ki', HSSH is symbolic of such fun family songs and is a quintessential joint family Bollywood movie that till date is perhaps a favorite for most of our parents. Focused solely on the sibling bond between three brothers and a sister, and the families of their better halves, the movie dealt with the pertinent issue of big business families and the rifts their wealth and properties create. An iconic movie, HSSH has heartwarming love scenes between the siblings and the entire extended family and makes all of us long for bigger families and more siblings just so we can recreate the bus scene in the ABCD song!
Watch Online Here | Hum Saath Saath Hain
7. Dhanak

With siblings close in age, one of the best memories they share is of going to school together. From walking hand-in-hand to the bus stop to sitting in the bus playing games, talking of stories, to the happy walk back from school, chatting about homework and playing. The movie Dhanak also portrays these beautiful moments but in a different take. It shows the compelling story of a sister and her blind brother who walk to school together as partners every day, sharing experiences. The sister always promised the brother that he would be able to see the world by the age of nine, and so now Pari starts the process by writing letters to SRK who encourages eye donations through posters. Though they are disappointed initially at not receiving replies to their letter, eventually the sibling duo succeeds and the story has a beautiful end! 
Watch Online Here | Dhanak
8. Bumm Bumm Bole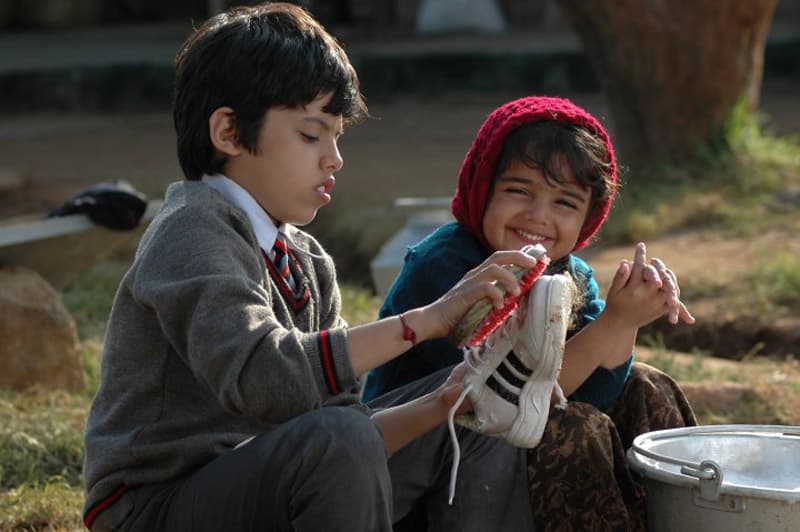 A story about a school-going brother-sister duo, Bumm Bumm Bole starring Taare Zameen Par's Darsheel Safari is the tale of a family barely able to make ends meet, set in a tremulous world with bad things happening outside. The sibling bond is the focal point of the cute story where Pinu and Jhilmil share one single piece of footwear between them when one of the siblings loses the shoe and the duo does not inform their parents of this. Pinu then decides to participate in a school marathon aiming to land the third position as the prize for that consists of a brand new pair of shoes. The story is full of innocence and fun in the face of difficult times and the love between the siblings against the hardships shines bright! 
Watch Online Here | Bumm Bumm Bole
9. Pyaar Kiya Toh Darna Kya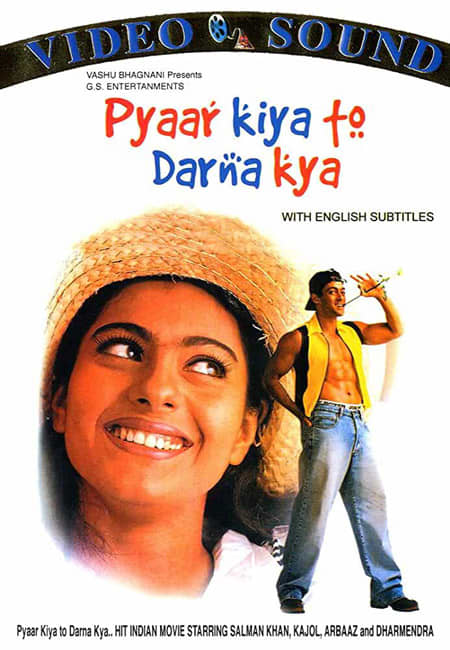 Picture Credits: imdb
Don't all girls secretly love having a protective elder brother they can count on at all times? Yes, we all hate when the said brother interferes in literally all aspects of our lives, but there is still something to be said about a brother who thinks no one is good enough for his baby sister and goes to the ends of the earth to make her happy. The same is the case with Muskaan who only has her elder brother Vishal to look up to after the demise of their parents. 
When she moves away for college and falls in love with Suraj, Vishal takes it upon himself to make Suraj jump through hoops to gain his approval. After lots of hard manual work on Vishal's farm and typical Hindi movie goon fights, Suraj finally manages to win Vishal over and the lovebirds then get married. It's a cute story full of laughs and precious moments!
Watch Online Here | Pyaar Kiya Toh Darna Kya
10. Bhaag Milkha Bhaag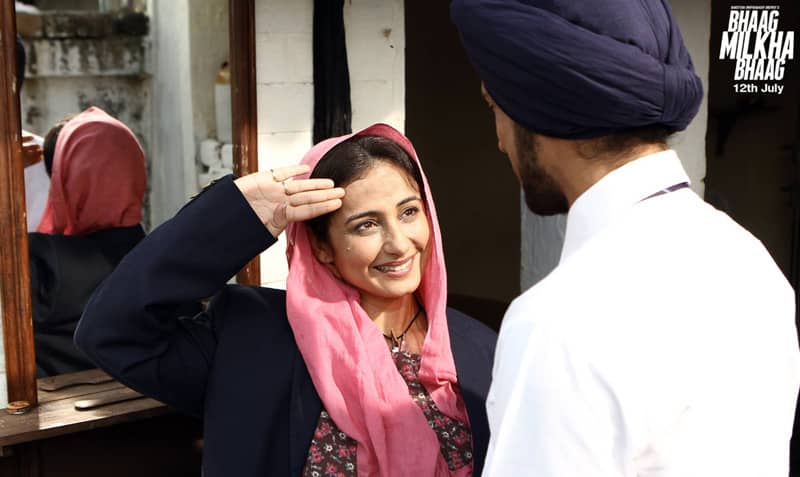 While the sibling bond between Milkha and Isri is not the central premise of the story, it is still so heartwarming that it deserves a mention. Isri is a typical simple girl who doesn't say much, even when she's oppressed by her husband and quietly accepts her fate and endeavors to become the perfect wife. But this elder sister musters up enough courage and takes a bold step when she takes a stand against her husband as he attempts to attack Milkha. She pins her hopes, dreams and happiness on her brother and when Milkha begins to walk the path of success, there is no one happier than his sister Isri. This one is for all those siblings who know they have built-in cheerleaders in the other half of their duo! 
Watch Online Here | Bhaag Milkha Bhaag
11. Chup Chup Ke
Picture Credits: imdb
This movie works for its comical timing, its huge cast and the then famous Kareena-Shahid pairing. But a beautiful theme underlying the movie is also the love a protective older brother has for his mute sister. He has vowed to get his sister married into a family that doesn't treat his princess as a burden and can be seen rejecting guy after guy as he simply doesn't see anyone fit for his darling sibling. Watch this funny movie for epic chaos made even more fun by our fave Babu Bhaiya, Paresh Rawal. Roll over the floor laughing with your sibling as this one subtly showcases sibling love without throwing it in your face!
Watch Online Here | Chup Chup Ke
12. Agneepath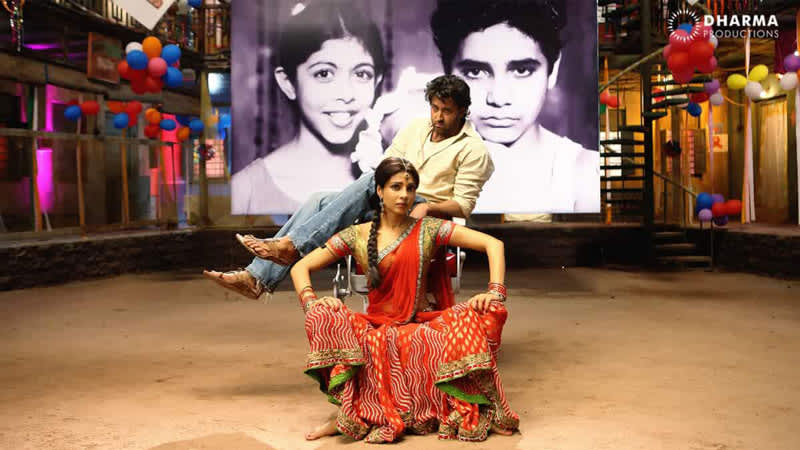 Picture Credits: imdb
The only sunshine in an otherwise dark and complex movie is the genuine relationship Vijay shares with his sister Shikha. The movie continues the trend of an overprotective older brother who would move mountains to ensure the safety and happiness of his sister. Even after being separated from his sister and mother, Vijay continues to work for his sister and owes everything good inside of him to her love and innocence. Isn't that just the sweetest thing? Watch it for Hrithik Roshan and Priyanka Chopra's stellar acting chops and the action-packed storyline!
Watch Online Here | Agneepath
So what are you waiting for? Grab your sibling, some popcorn and Kleenex, and get ready for a pillow fight as you indulge in a sweet sibling weekend movie marathon!