Delhi
12 Bang-On Reasons That'll Make You Drop Everything & Head Straight To Horn OK Please This Weekend
The 4th edition of Delhi's Happiest Food Festival - Nescafé presents Horn OK Please, co-powered by MAGGI and Uber Eats, is kickstarting tomorrow and if you haven't been living under a rock, then you'd know that this fest is gonna be LIT AF. But if you're still having second thoughts about dropping by then read on because we've listed out 12 reasons that'll make you move your lazy bums out of your homes and straight to this fest this weekend!
1. Gorge On 100+ Varieties Of Kebabs @ Kebab Gully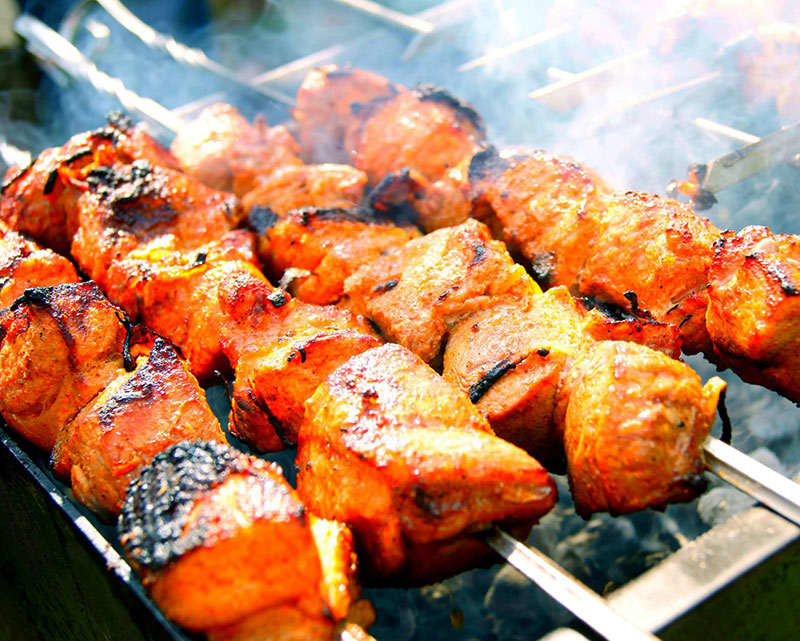 What could be better than enjoying juicy, succulent kebabs on cool November evenings in the city? Absolutely nothing! And that's why your first stop has gotta be the long Kebab Gully at Horn OK Please where you can nosh on more than 100 variants of the delicacy from some of the best places in town like Nayaab Kitchens, Koyla Kebab, Al Qureshi and more!
2. A Super Fun Experience Zone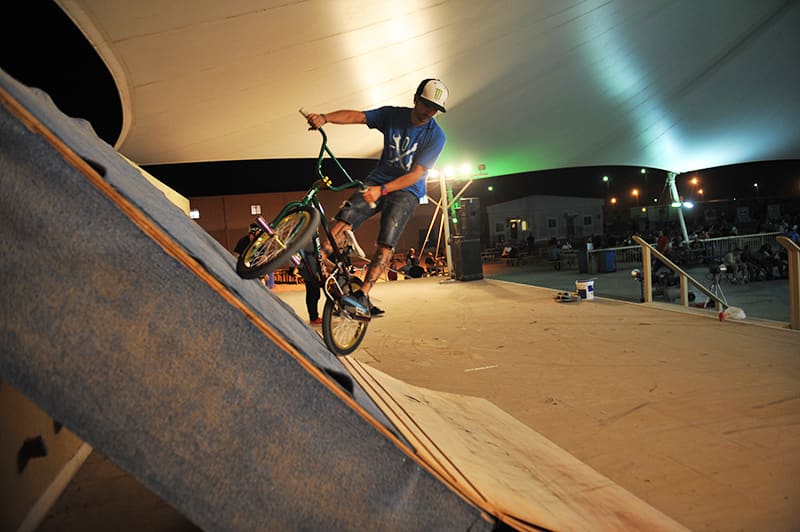 This edition of H.O.P. will have a fun-filled Experience Zone and we're totally excited for this one! There're gonna be kickass activities like bull rides, a rocket ejection ride, a massive life-size Jenga installation, an Angry Bird velcro patch where you can play your beloved games live, a bike and skateboarding arena and lots more thrilling things here! 
3. Dance Your Weekend Away With 20+ Homegrown Talented Artists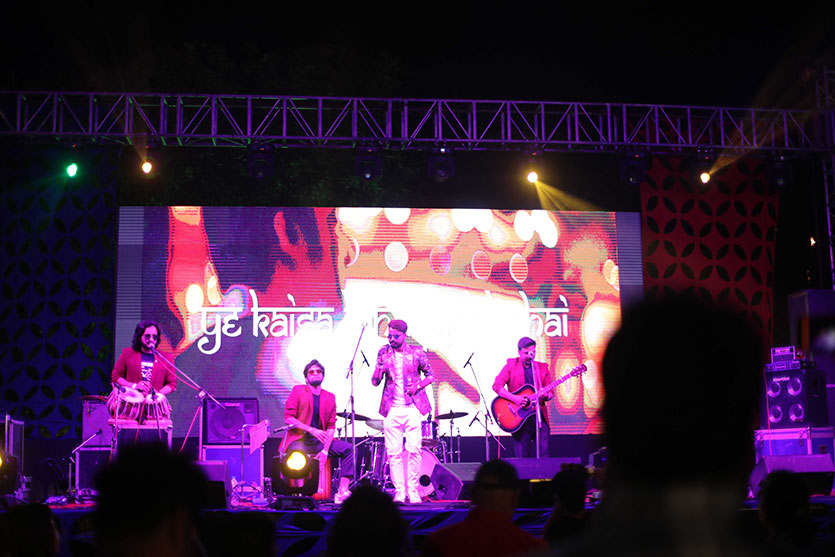 No epic party is ever complete without some RAD music and that's why you'd find more than 20 fab, homegrown artists performing on all the 3 days of this fest - YAY! So grab your beers and dance the weekend away with the melodious voices of Suryaveer, Faridkot, Gurnazar Chattha, Bhavya Raj, Sejal Morris, Haqiqat The Band, Bandish Unchained and numerous more!  
4. A Mini Momo Fest With RAD & Quirky Varieties @ The Momo Land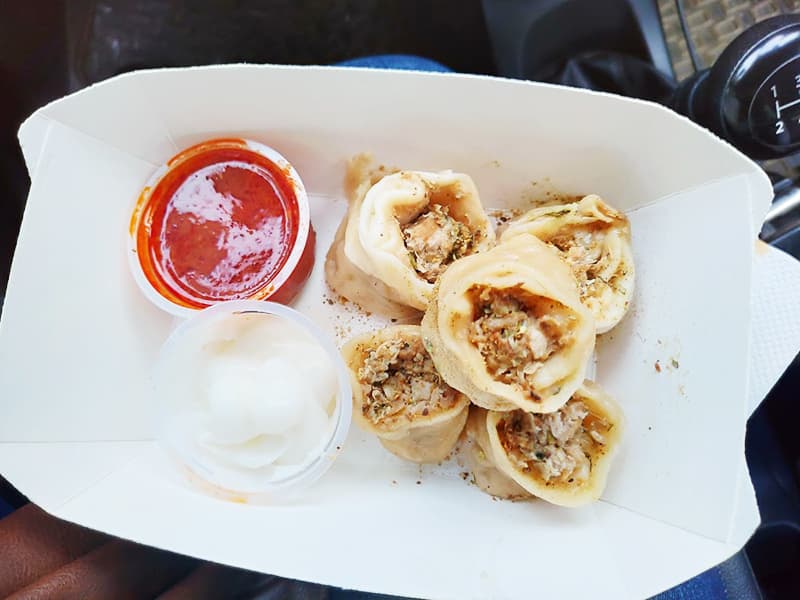 There is no purer love than the love Delhiwalas have for momos - no exaggeration. From tandoori to gravy to fried to boozy, you'll find great variants of yummy dumplings at Horn OK Please this weekend. There'll be multitudes of stalls stationed at Momo Land including Love Bite Momos, Brown Sugar, Variations Momos King, WOW! Momo and many more here, so don't even think of giving this one a miss!
5. A Long Dessert Lane Where You Can Satiate All Your Sugar Cravings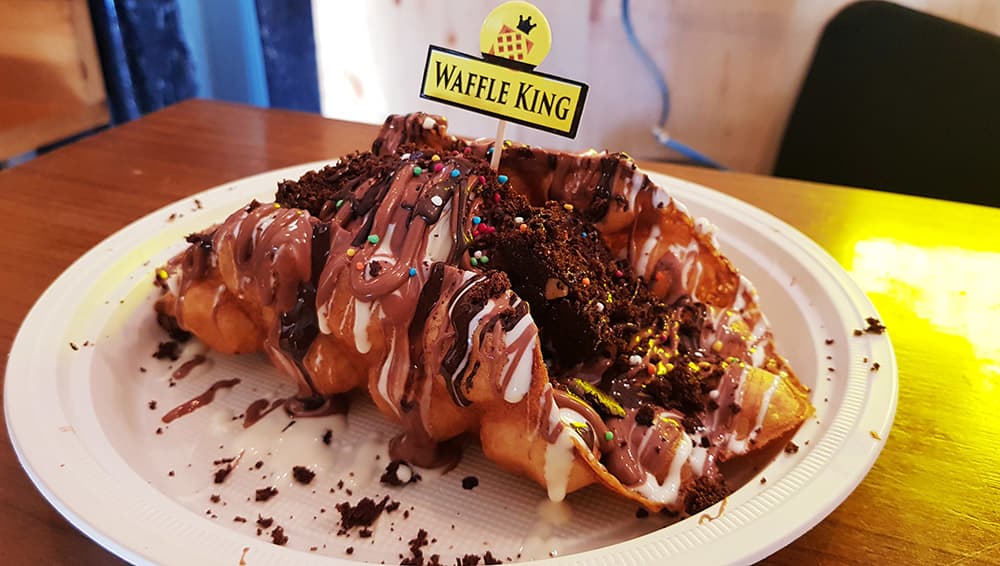 If the very thought of pastries, waffles, cakes in jars, ice creams, macarons, cupcakes and basically all things sweet gets you drooling, then you're gonna love the Dessert Lane here. H.O.P. 4.0 will be host to the best dessert places, bakeries and home bakers like Waffle King, Sugar Loft, IceKraft, Space Cakes By Nasa, Oh So Stoned!, Chocolate Desire and many others!
6. FAB Quirk Bazaar Where You Can Score Ah-Mazing Accessories & Stationery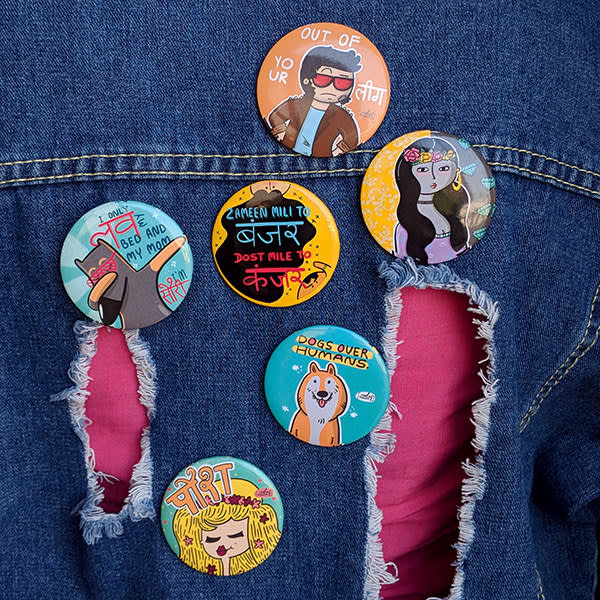 If pretty stationery and quirky accessories make you weak in the knees then you have to check out the funky Quirk Bazaar at this awesomesauce fest. You can score anything from slogan debossed footwear, chic boho jewellery, handmade perfumes, cool notebooks, t-shirts, sling bags, badges and more from amazing brands like PrintOctopus, Knick Knack Nook, BelloFox, Neha Doodles, PRESA and more!  
7. Student-Friendly Grub Campus Where You Can Grab Dishes For Less Than Rs 200
Oh, this is surely one zone you cannot afford to miss out on! The Grub Campus here is gonna be a pocket-friendly area where all the dishes would be priced under Rs 200, how cool is that? But that's not even the best part, some of our absolute favourite eateries in town like Woodbox Cafe, Xero Degrees, Chicago Pizza, Jack N Chill, BC Times, Toniq Dry Bar & Kitchen and more will be there & our foodie soul is doing a happy dance RN!
8. Devour Scrumptious Asian Delicacies @ The China Town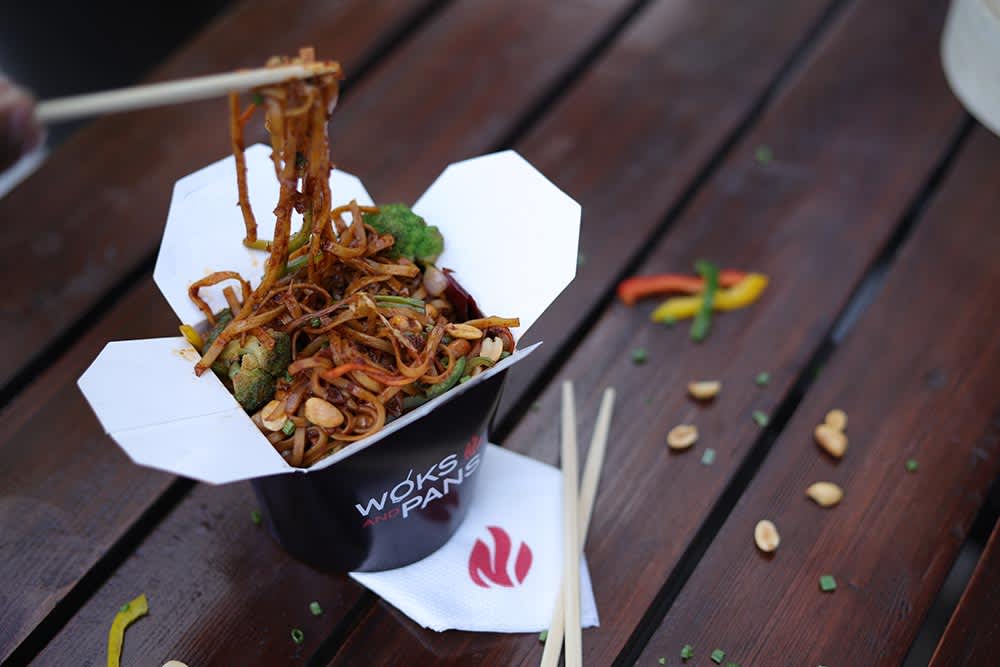 You really didn't think you'd run out of cuisines to try here, did you? There's gonna be an entire section at this fest dedicated to whipping up Asian delicacies and we can't wait to try them all! You'll be able to hog on yummy dishes from Woks and Pans, Karate Kitchen, Auntie Fung's, Thai Kitchen, Dashi and more at this fantastic arena!
9. A Long List Of Food Trucks To Sample @ The Food Truck Park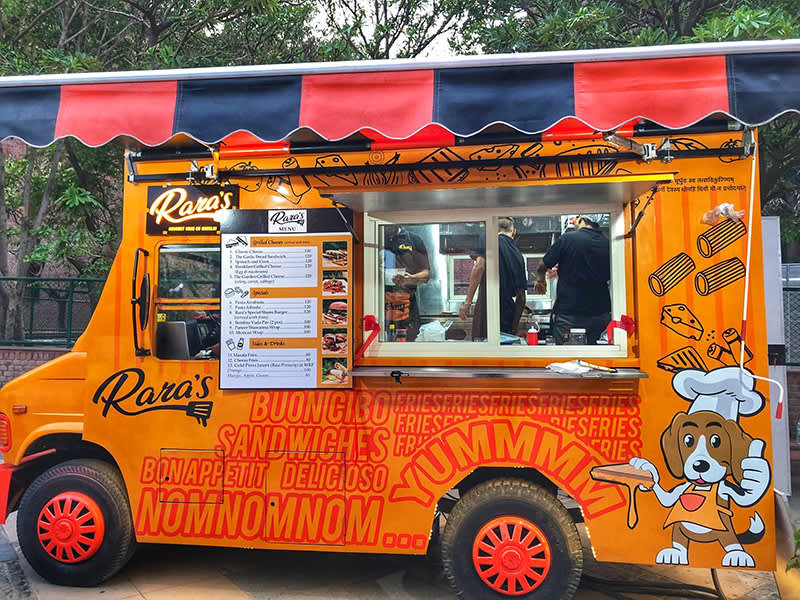 Horn OK Please has been known all over for bringing the best food trucks in the city together and this time too they won't disappoint you! This weekend you can find amazing ones from The Lalit, Masca Bites, Rara's Food Truck, Scoopwala, FLIP On Wheels and more planted at the Food Truck Park at this fest and we're defo excited to munch on the offerings of each one of them!
10. A Cool Popup District Where You Can Score Insta-Worthy Dishes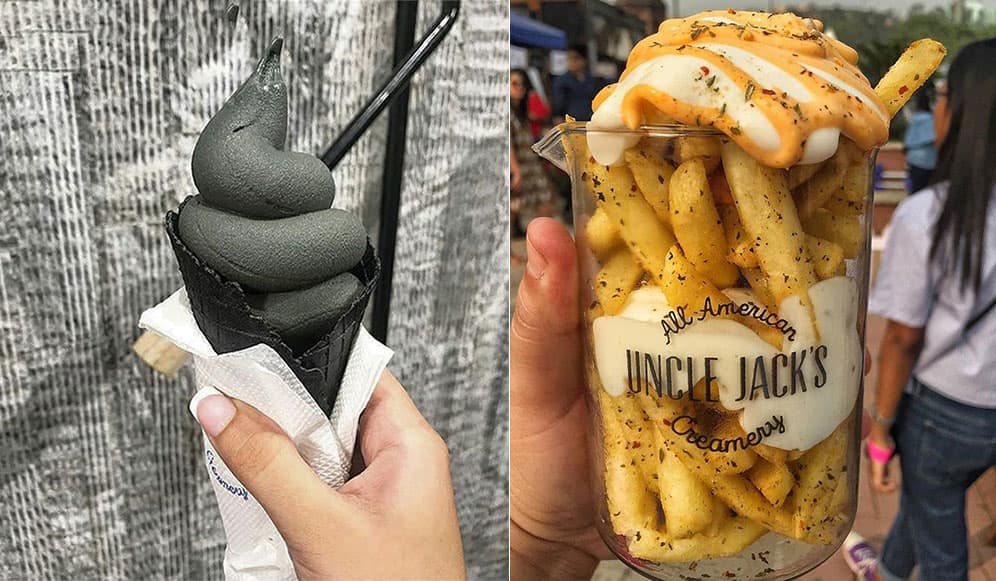 Picture Credits: caloriesandmemories, foodholic.mumbai
 The Popup District is just where you and your squad need to drop by to chill, lounge and hog on delicious delicacies. Bringing some of the best eateries from the entire country like Hyderabad's Flavours Of Hyderabad, Chandigarh's Uncle Jack's, The Colony Bistro, The Bing's, Fat Guy's Kitchen, NYC Queens, Creme Borne and lots more, you defo gotta check them out to feast on items from all over India!  
11. Pluck 2 Bira 91 Beers For The Price Of 1 On Friday Till 6 PM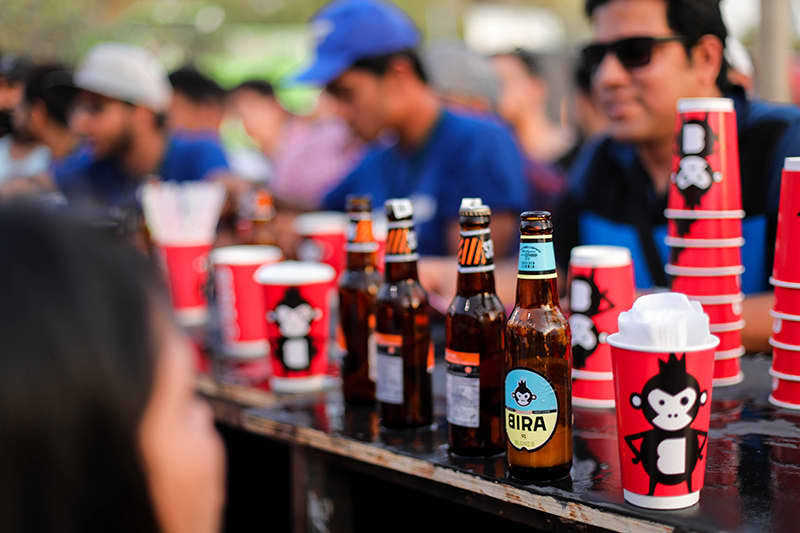 If you agree to the fact that no party in the city is ever complete without chugging on our beloved beer, then you're gonna love this one! Our favourite Bira 91 is coming to Horn OK Please and to get the party started, these guys are giving 2 beers for the price of 1 on the first day till 6 PM - YAS! So, don't think twice and be there on Friday!
12. Order 1 And Get Another Yummy Cocktail Free On Friday Till 6 PM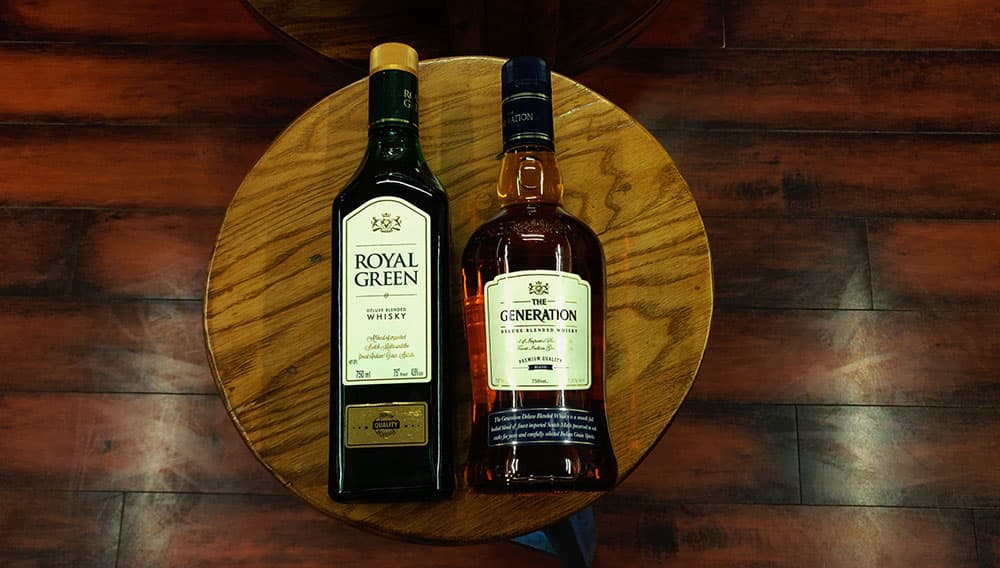 The FAB Royal Green will be setting up a kickass bar at H.O.P. this weekend and to make your experience here even more fun, they're giving buy 1 get 1 offer on Royal Green and The Generation whisky cocktails on 16th November till 6 PM, how cool is that?!
So, if you haven't booked your tickets yet, then grab them RN because this fest is gonna be LIT!
When | Friday - Sunday, 16th - 18th November
Where | Gate No. 14, Jawaharlal Nehru Stadium
Timings |12 Noon - 10 PM
Book Your Tickets Online Here | https://goo.gl/DGQm4o
RSVP On FB Here | https://www.facebook.com/events/245810259611541/