11 Upcoming Make-Up Artists in Delhi to Watch Out for this Wedding Season
Every bride dreams of her wedding day and wants to look her best! With the wedding season just around the corner, we have everyone from the brides-to-be to close acquaintances looking out for good makeup artists who can bring out the best in them. There are the well-known bigger and more popular names in the industry, but apart from all those artists we have a list of some upcoming artists who are equally passionate about the world of beauty and fashion. So girls, here's a list of 11 trustworthy make up artists to book this wedding season!
1. Guru Makeup Artist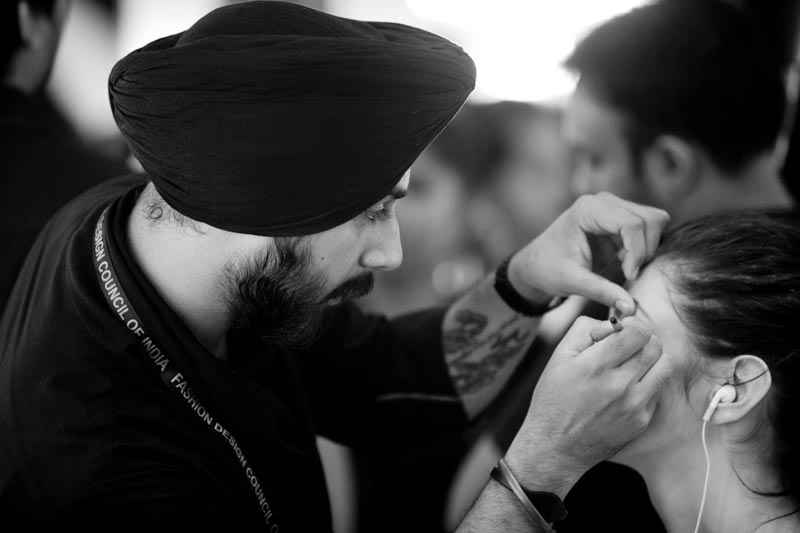 'Less is more' goes Guru's motto which says it all! He works in the fashion, beauty and media industry on photo shoots for fashion shows, makeovers, TV commercials and film sets, utilizing his versatility and instinctive ability to create cutting edge contemporary as well as classic looks. Combining his flair and passion for stunning make-up with a professional approach and the attention to detail for which he is well known, you can count on Guru to look your best on your wedding day!
Here's His FB Page | https://goo.gl/u3k7r4
Call Him | +91 9582 018 495
2. Mehul Sakhrani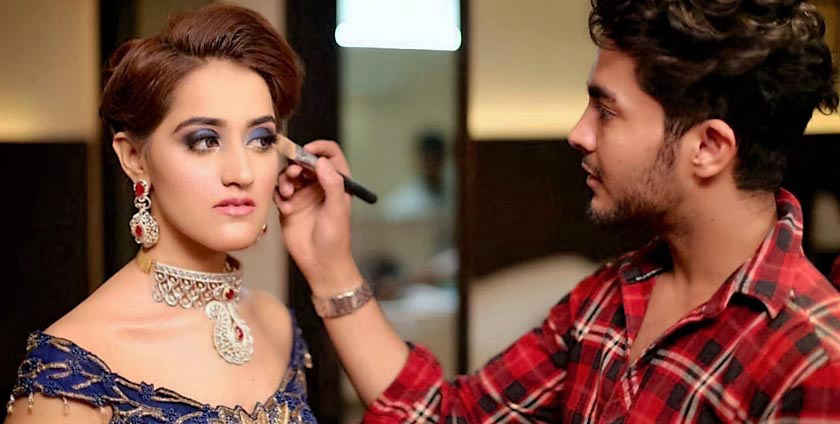 Mehul studied makeup from Berlin after which he worked for Inglot as a trainer for years and hence is apt at helping women feel effortlessly beautiful. Mehul believes makeup is the true you and what makes you look like a different person is not makeup! He has worked his magic on many brides and a lot of Delhi peeps can vouch for that. We're totally in love with his flawless makeup style and recommend him for your big day!
  
Here's His FB Page | https://goo.gl/72wEoA
Call Him | +91 8588 056 462
3. Leeview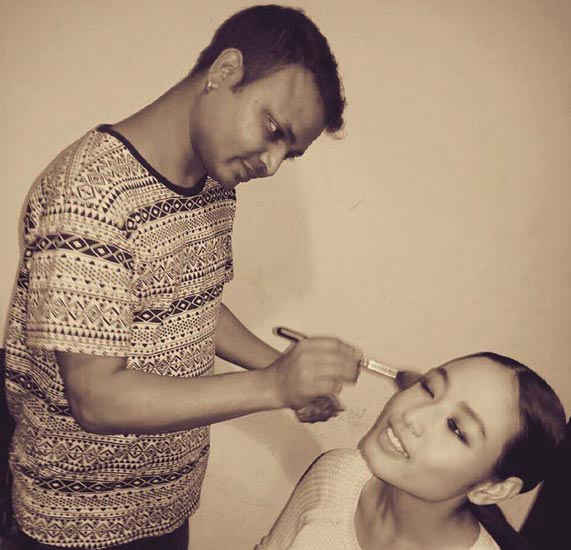 Think of a look for your big day and Leeview will give you exactly what you want! He's one of the most trusted and experienced makeup artists in town and is best known not only for bridal, but also all kinds of advertising shoots, TVC campaigns, fashion shows, high fashion shoots, corporate and party functions - et al. The best thing about him is that he has a very soft, subtle and glowy look about his makeup that is simply delightful and stands out from the crowd!
Here's His FB Page | https://goo.gl/6amuSp​​​​​​​
Call Him |+91 9811 498 452
4. Prerna Khullar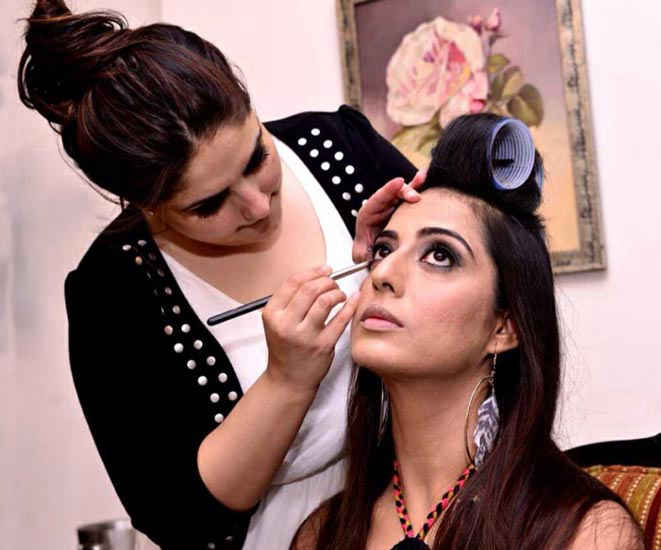 Trained under Dominick Cruz (L.A) & Gorgeous Cosmetics Australia, Prerna is currently working as a freelancer and travels all over India for her work. With her impressive qualifications, accolades and testimonials by happy clients, Prerna Khullar has emerged as one of the most established and distinguished names in the Indian beauty and makeup industry. Her brides look out of this world!
Here's Her Website | https://goo.gl/sig1X4​​​​​​​
Call Her |+91 9888 80790
5. Umang Vanshika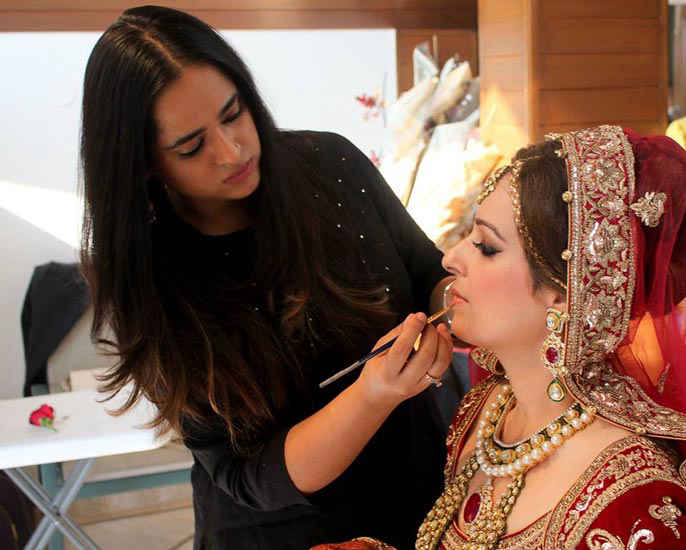 Umang Vanshika eats, prays and loves makeup and hence it is no wonder she's turned out to be such an amazing makeup artist. An ex M.A.C Artiste (omg!), Umang specializes in all kinds of makeup and also teaches the art of skillful make-up. She is someone you can trust with your eyes closed as she's sure to sort all your makeup needs - go check her out!
Here's Her FB Page | https://goo.gl/htnVUc​​​​​​​
Call Her | +91 9899 051 170
6. Kavita Verma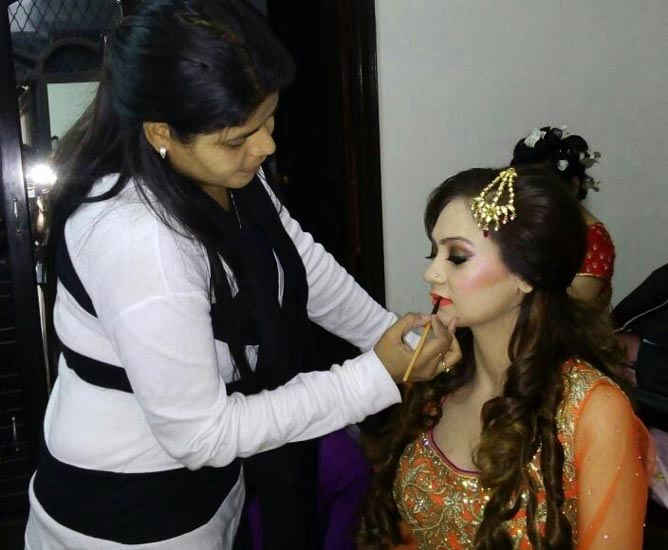 Kavita is a professional makeup artist who has previously worked with the likes of Vidya Tikari & Anu Kaushik. She surely is a hidden gem in the industry, but once you give her a chance you will never leave disappointed! She is amazing with her makeup as well as hairstyling, and always strives for perfection with her natural and flawless makeup. Also, we love the way she highlights eyes - go try her out! 
Here's Her FB Page | https://goo.gl/HDyoah
Call Her |+91 9958 585 913
7. Seema Wadhwa Diwan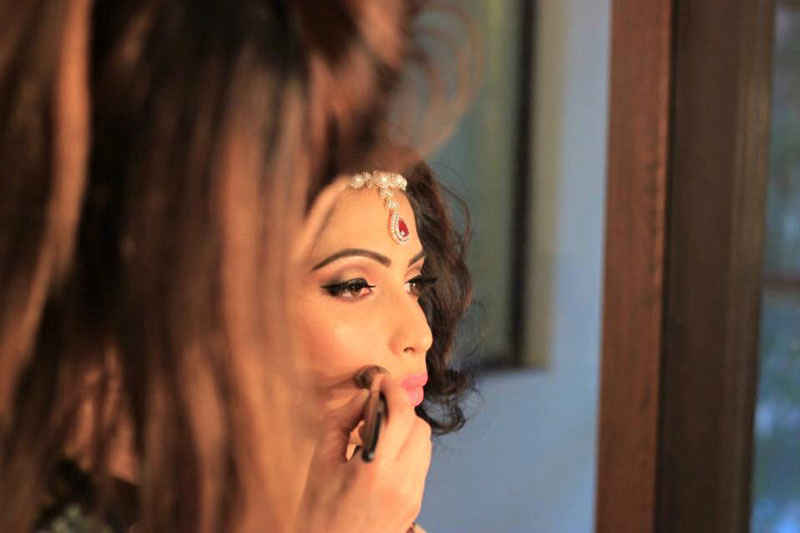 She is a part of the new generation of makeup artists in India that is able to create every kind of look - be it soft and glowy or glam and edgy. Her signature style whether on her brides or models, are best described as fresh, flawless & clean (perfect!). Her understated yet glamorous approach, and her dedication towards beauty has made her a hot favourite with all the brides-to-be! 
Here's Her FB Page | https://goo.gl/8w3dvX​​​​​​​
Email For Bookings |[email protected]
8. Shikha Chandra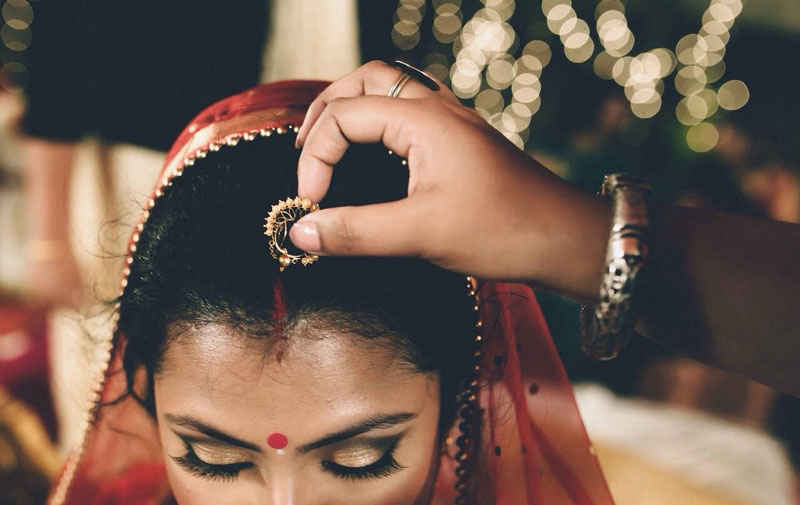 Shikha strives for perfection and always gives her brides a natural, yet flawless look. She absolutely recommends a trial for the make up artist before finalizing your look for the big day. She, being supremely talented and focussed, is sure to go that extra mile to make your day even more special!. She has worked on many a bride and the results are always magnificent and exquisite.
Here's Her FB Page | https://goo.gl/VJ9yTL​​​​​​​
Call Her |+91 9811 088 957
9. Aanchal Chawla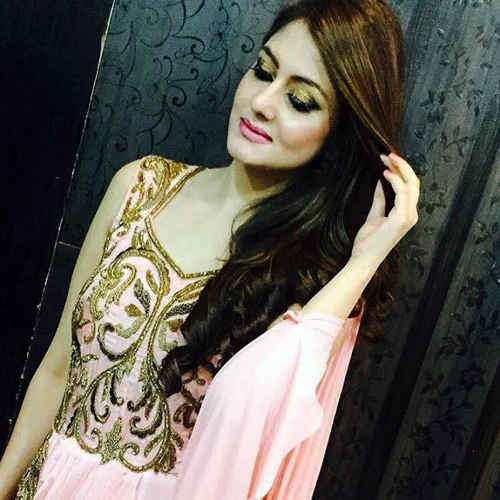 Aanchal is a professional makeup artist trained by Pearl Academy with cocktail & party makeup being some of her many fortes. The ease with which she transforms a simple girl into a beautiful, beaming bride showcases her talent and skills. Her idea of a perfect bride is traditional yet modern and she is a fan of HD makeup, which is no wonder as all her brides look so radiant! 
Follow Her On Insta | @Aanchal Chawla
Call Her |+91 8587 025 262
10. Kritika Chawla Khanna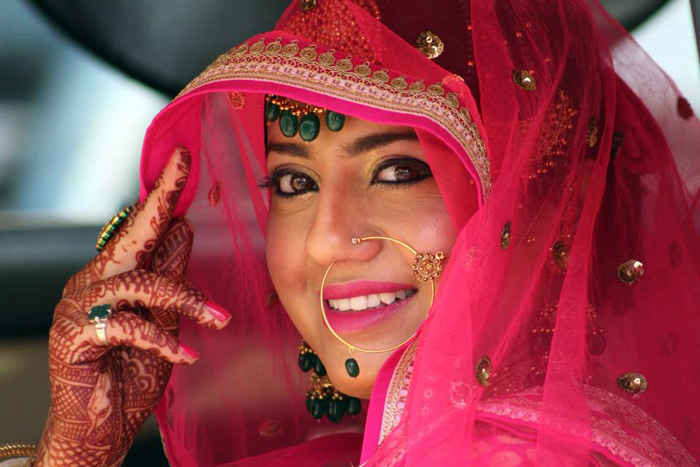 Wondering who to get your makeup done from for your pre-wedding shoot or even your big day? Well Kritika is the makeup artist to watch out for! A freelance makeup artist and stylist, she is certified from Makeup Forever Dubai and her makeup aesthetics is fresh, modern and contemporary. Go flip through her Insta profile and you'll know exactly what we mean!
Call Her | +91 9899 953 060
11. Sonal Chadha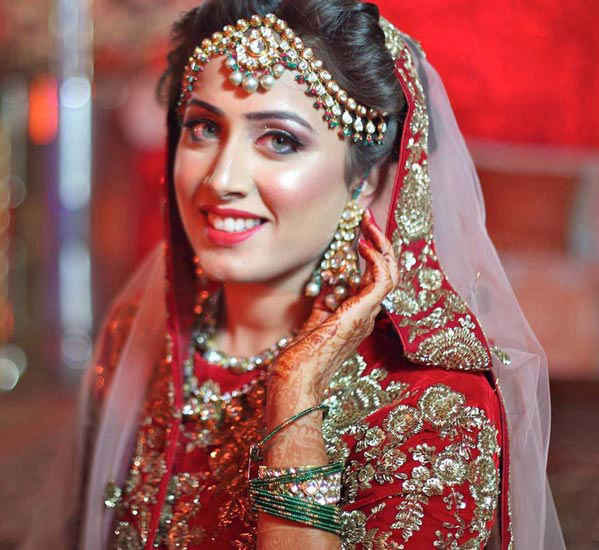 Sonal is a budding and self-taught makeup artist who started doing makeup with passion and excels in party makeup. What we love most about her is that she uses the best products and in an absolutely hygienic way! Her makeup is sure to make you stand out of the crowd. She is highly experimental with her make up and will defo give you the look you desire. So if you're the bride's sister, mother or even a bridesmaid, she is without doubt the artist to book!
Here's Her FB Page | https://goo.gl/SkJCVg​​​​​​​
Call Her |+91 9999 955 578