Delhi
10 Upcoming Make-Up Artists In Delhi To Watch Out For This Wedding Season
Every bride dreams of her wedding day and wants to look her best. With the wedding season just around the corner, we have everyone from the brides to close acquaintances looking out for good makeup artists who can bring out the best in them. There are the well known bigger and more common names in the industry but apart from all those artists, we have a list of some upcoming artists who are equally passionate about the world of beauty and fashion. So girls here's a list of trust-worthy makeup artists to book this wedding season! 
1. Mily Kalra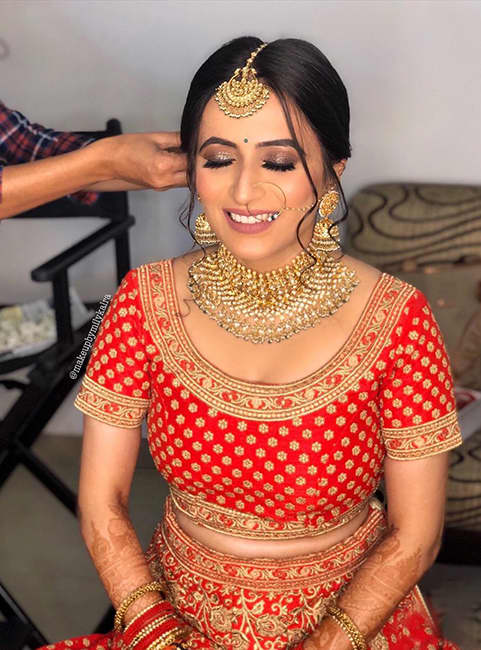 Mily is an international makeup artist who believes in less is more. She believes in hard work and commitment - treating her clients like her family. She has worked her magic on many brides and a lot of Delhi can vouch for that. We are totally in love with her flawless, natural makeup style and highly recommend her for your big day!
DM To Book Her For Your Big Day | https://www.instagram.com/makeupbymilykalra/
2. Priyanka Gogia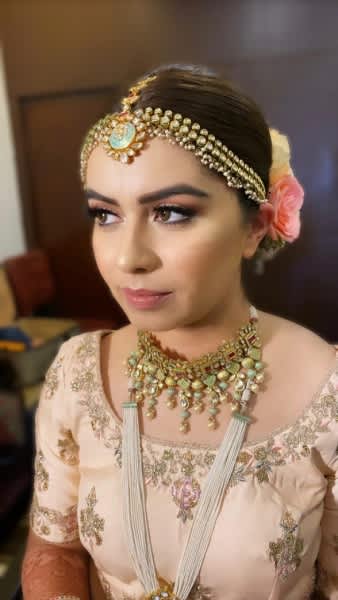 Think of a look for your big day and Priyanka Gogia will give you exactly what you want. She is one of the most trusted makeup artists in town and is best known not only for bridal, but also all kinds of advertising shoots, TVC ad campaigns, fashion shows and has even styled celebs like Prachi Desai, Mandana Karimi, and others. The best thing about her is that her makeup style is natural and gives you that dewy look.
DM To Book Her For Your Big Day | https://www.instagram.com/priyankagogiamakeup/
3. Ridhi Mahna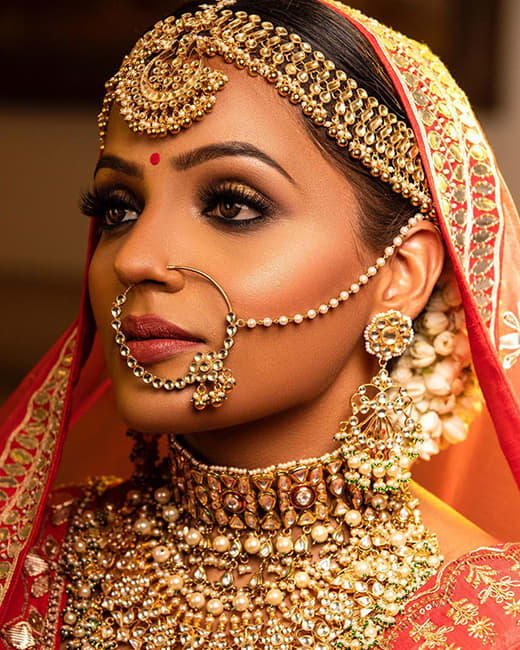 With her impressive qualifications, accolades and testimonials by happy clients, Ridhi Mahna has emerged as one of the most established and distinguished names in the Indian beauty and makeup industry. Her speciality lies in airbrush makeup and has a lot of tricks up her sleeve. Don't think twice before booking her for your D-day!
DM To Book Her For Your Big Day |https://www.instagram.com/getgorgeouswithridhi/
4. Anjie Gogna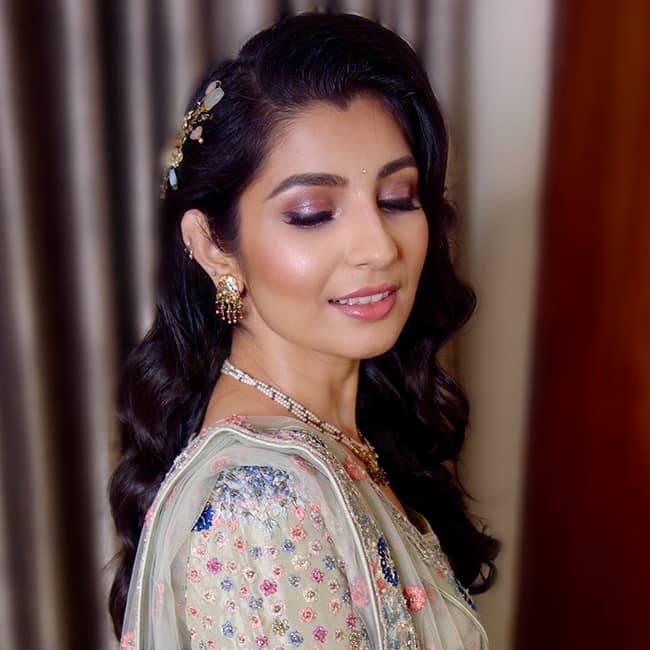 A certified celebrity makeup artist, Anjie Gogna specialises in HD and airbrush makeup techniques. She's done various destination weddings - in Bali, Dubai, Singapore, Philippines and has also worked with brands like Cetaphil, Jergens, Nike, Unilever and many others. She believes in enhancing natural beauty with neutral shades, and that is why we love her work!
DM To Book Her For Your Big Day | https://www.instagram.com/anjiegogna/
5. Makeup By Ankkit Malik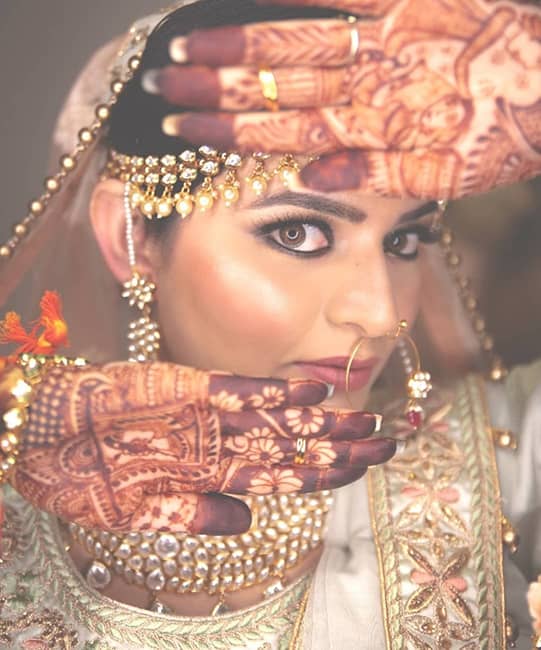 Ankkit is a freelance makeup artist who seizes your own style and gives you a diva-style makeover! He is a hot fave amongst the brides and bridesmaids. He is flawless with makeup and hairstyling and strives for perfection with his natural makeup. Also, we love the way he highlights eyes, so book him for your big day ASAP!
DM To Book Him For Your Big Day | https://www.instagram.com/ankkit.malik/
Call Them | +91 7503 307 202
6. Manudheeraj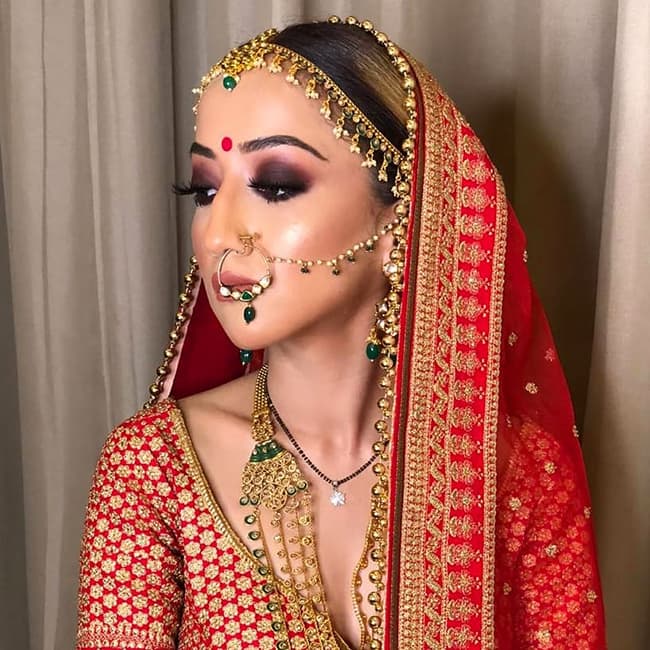 Manudheeraj is a part of the new generation of makeup artists in the Capital who is able to create every kind of look, be it soft and glowy or glam and edgy. His signature style whether on her brides or models, is best described as fresh, flawless and clean. With an understated yet glamorous approach, his dedication towards beauty has made him a hot favourite with all brides-to-be.
DM To Book Him For Your Big Day | https://www.instagram.com/manudheerajmakeupartist/
7. Amrita Singh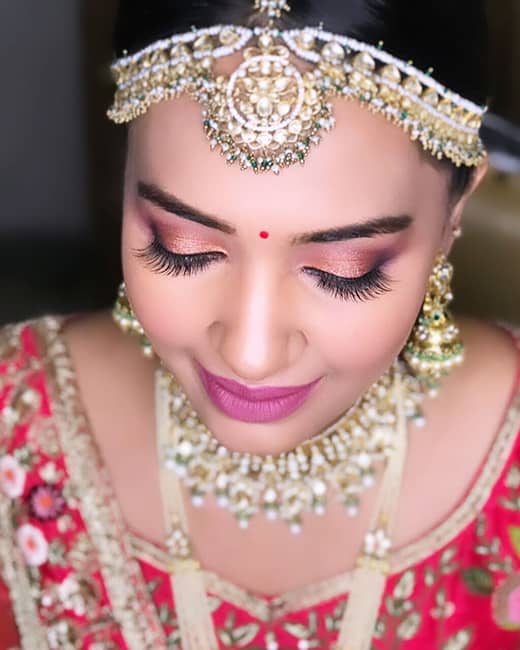 Amrita strives for perfection and always gives her brides a natural yet flawless look. She is trained under Namrata Soni, Chandni Singh and Pooja Khurana. She uses high-end makeup brands and creates magic with her brushes! 
DM To Book Her For Your Big Day |  https://www.instagram.com/poisebyamritasingh/
8. Vandana Piwhal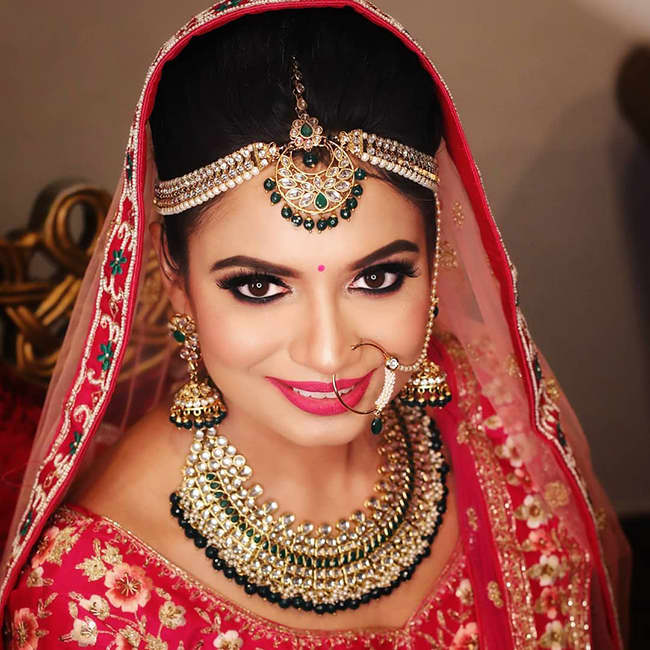 Vandana Piwhal is one of the most promising upcoming makeup artists in Gurugram and has also featured in NDTV top 20 makeup artists in India. She works towards enhancing the client's features without overdoing it. Some of the brands she uses are Anastasia Beverly Hills, Estee Lauder, FENTY Beauty, HUDA Beauty and others. Book her for your bridal makeup, right away!
DM To Book Her For Your Big Day | https://www.instagram.com/vandanapiwhal_makeovers/
Call On | +91 9999 288 999
9. Sheeny Kaul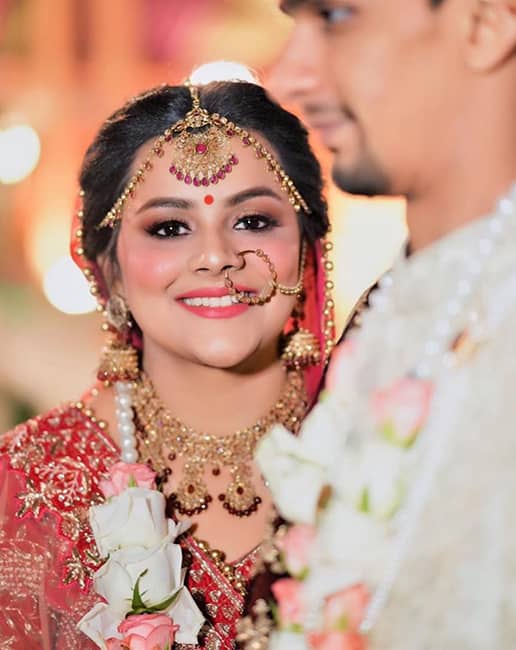 Wondering who to get your makeup done from for your pre-wedding shoot or even your big day? Well, Sheeny is the makeup artist to watch out for! A professional and certified makeup artist and stylist, her makeup aesthetic is fresh, modern and contemporary. She uses luxury makeup brands and ensures a flawless makeover for your pre-wedding and wedding festivities!
DM To Book Her For Your Big Day | https://www.instagram.com/sheeny.kaul/
Call Them | +91 9873 246 806
10. Priyanka Kamboj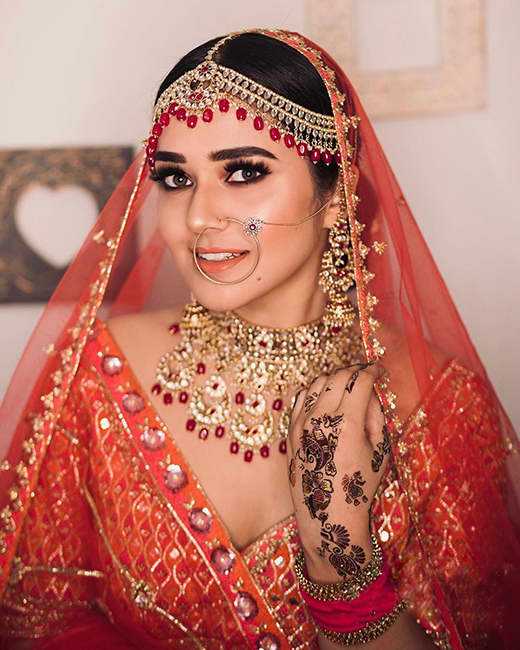 Priyanka Kamboj was a popular wedding photographer before she started her own makeup brand. She works in the fashion, beauty and media industry on photographic shoots for fashion shows, makeovers and ads. Combining her flair and passion for stunning make-up with a professional approach and attention to detail, Priyanka is your best bet for your D-Day.
DM To Book Her For Your Big Day | https://www.instagram.com/makeupbypriyankakamboj/
Call On | +91 9891 234 559
Brides-to-be, hope we made your decision of choosing the right makeup artist simpler!