Delhi
12 Thoughts That Haunt Every Delhiite When They Move Out Of The City
It's been decreed that Delhiites are very sentimental about their city, and rightly so. Because why the hell not? Whether you've had a passing love affair with the 'city of djinns' or you're one of its many eternal love slaves, there's no turning back from the fact that you can never sever ties with dilwalon ki dilli once charmed by it.
What makes this bond with Delhi so special goes beyond what meets the eye. You get attached to a lot of its idiosyncrasies on a deeper level often to the limit of taking them for granted. But should a time come that you have to relocate to a different location, there'd be a million things you'd miss about saadi Dilli. But what we've for you here are the top 11 thoughts that would surface on your mind the moment you set foot on foreign land.
You're sure to encounter & mull over these when Delhi's out of reach, at least until next time!
1. Finger Lickin' Butter Chicken & Momos Will Be A Distant Dream Now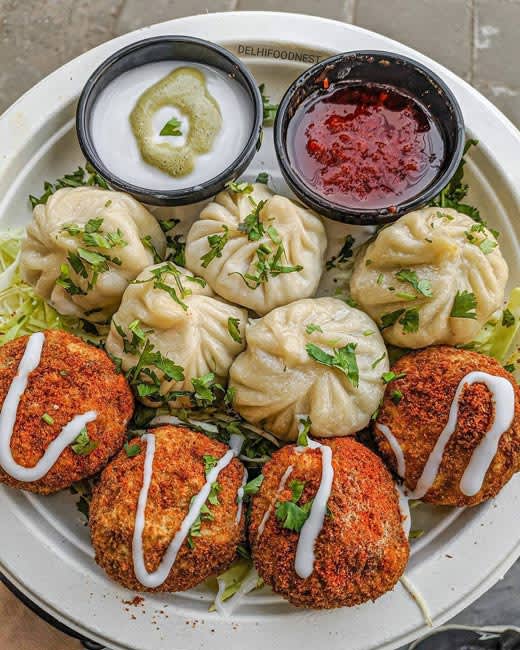 Picture Credits: delhifoodnest
We can go on & on about our borderline obsession with rich 'n' creamy butter chicken that's been made well, as well as juicy momos with their red-hot chilli chutney. Nothing beats Pandara Road ka butter chicken & Nagaland stall ke momos for us. Amen.
2. Dilli Jaisi Kudiyan Kahi Nahi!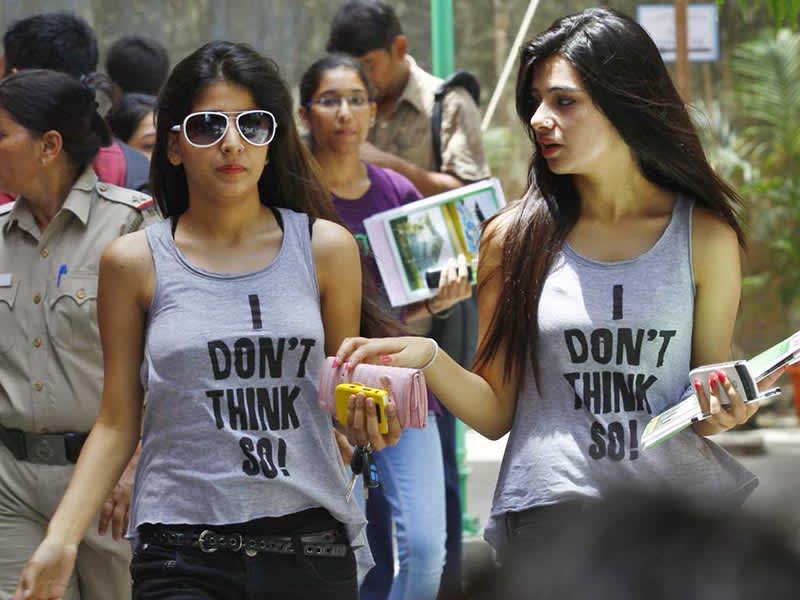 Delhiite or not, you know you cannot deny the staggering truth of this statement. Once you've laid your eyes on Dilli ki kudiyan, none other would fit the bill thereafter. These are bold (& loud *winks*), smart and fashionably robust women you'll fail to find anywhere else.
3. Ab CP Ki Jagah, Facebook Pe Check-In Kahaan Karenge?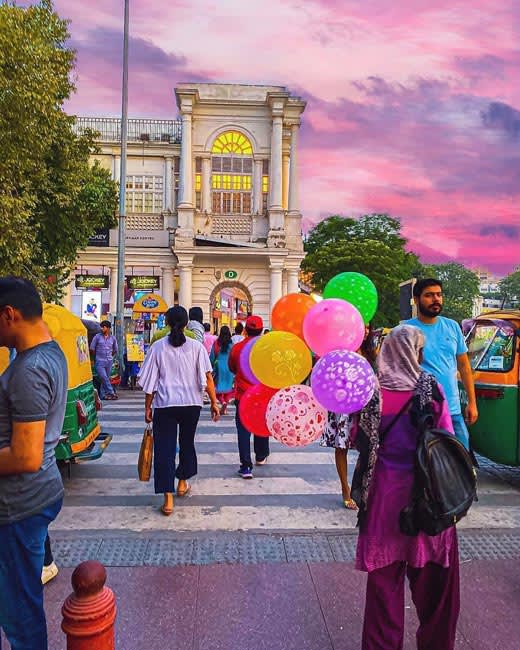 Picture Credits: iakhil.sharma
Nothing beats the slew of hangout hotspots that our beloved CP has to offer. From a gazillion food joints to hip discotheques & lounge bars, there's no dearth of happening places in this part of town. If you wanna feel the pulse of the city, this is where you can experience it!
4. There'll Never Be Another S Nags And K Nags. Ever!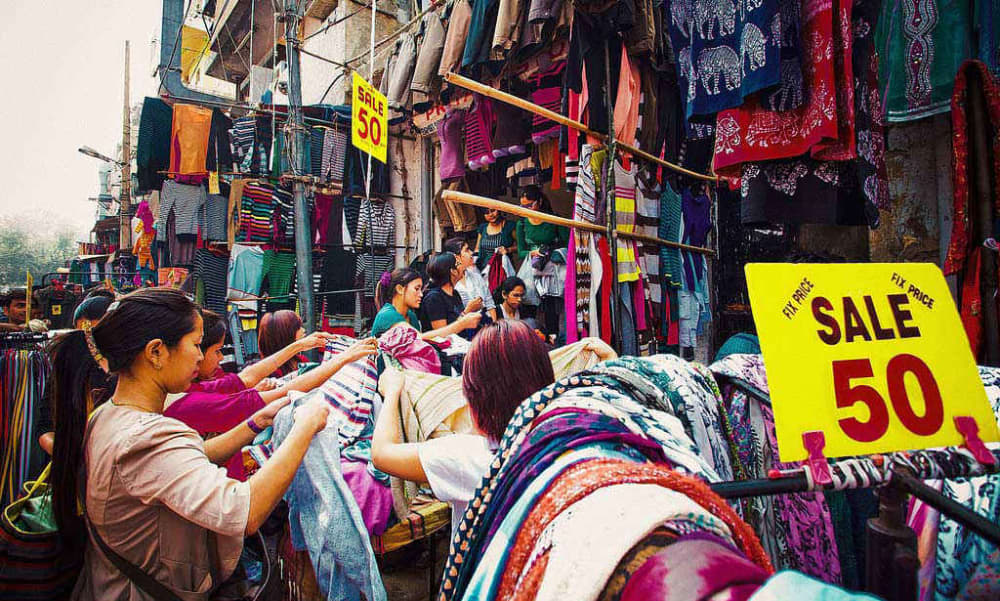 Picture Credits: jacek pomarancza
No matter where you go, nothing compares to the street shopping (AND haggling) experience at Sarojini & Kamla Nagar. These are one-of-a-kind flea markets that every Delhi woman swears by for budget buys that can add a ton of flavour to any wardrobe at amazingly low prices!
5. Nukkad Ke Sabziwale Bhaiya Dhaniye Ke Saath Free Mirch Denge?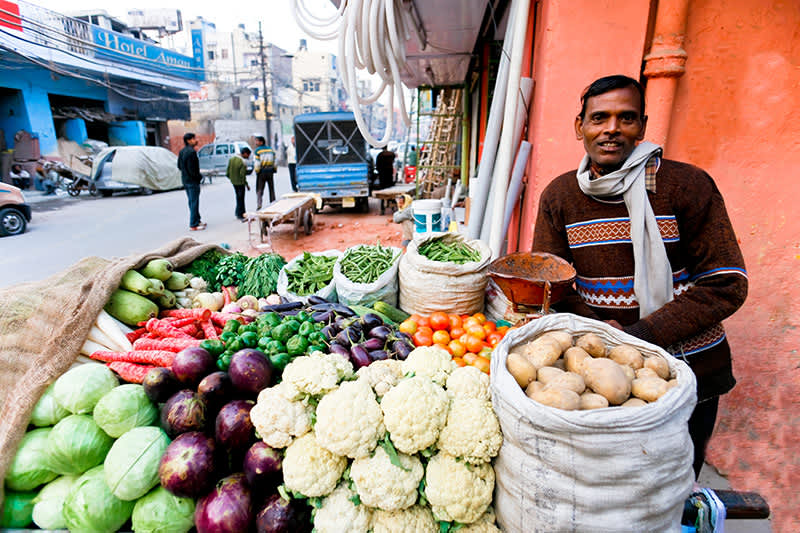 What curry patta is to a Mumbaikar, hari mirch is to a Dilliwallah. No trip to the sabziwala is complete until you pocket some muft ki hari mirch from them along with your fresh bunch of hara dhaniya. Trust us, the satisfaction reflects on our pretty faces. *Wide grins*
6. There'd Never Be A More Chilled Out Bunch Of Colleges Than In DU!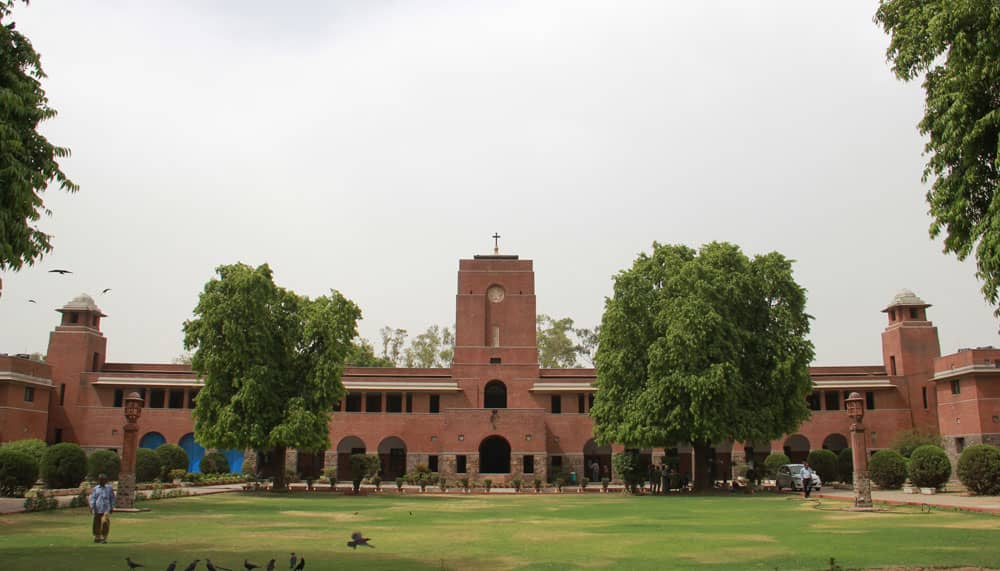 An alumnus or not, you know what makes DU different from any other university. It's the most 'chill' institution that's known for its academics & fun vibes alike. Be it the infamous DU elections or the drool-some college canteens & the old buildings laced with history - there's much to love about DU!
7. Thank God Ab AP Dhillon Ke Gaano Pe Dance Nahi Karna Padega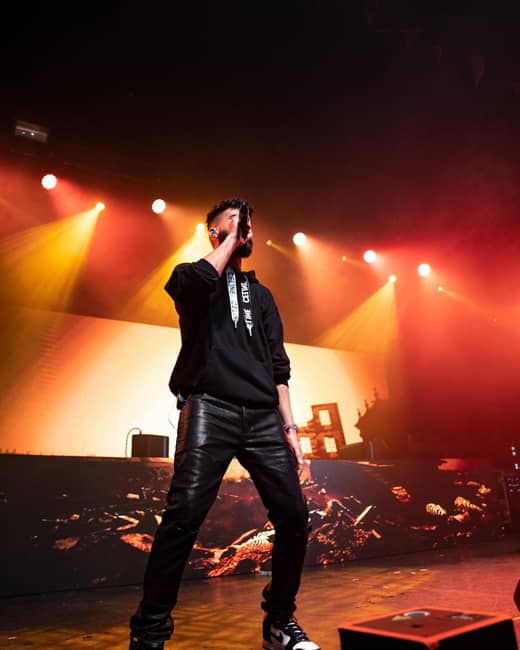 You don't know, but the struggle is real. AP Dhillon is the newest sensation and good lord, wherever there is music, it's AP! Is there anyone in the crowd who'd rather dance to 'Swalala,' or 'Taki Taki,' or just, ANYTHING else, TBH? Finally, we can skip to the good part'!
8. Delhi Metro! How Will I Ever Survive Without It In The New City?!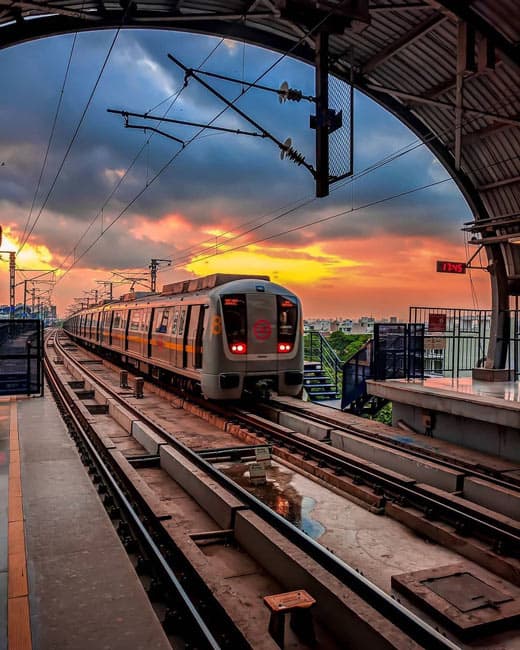 You cannot call yourself a true Delhiite if you've never boarded the metro & aren't proud of it. Thousands of people use it every single day and it can be rightly called the city's lifeline. It becomes pretty difficult to imagine life without this smooth ride. (We're choosing to ignore Rajiv Chowk for once.)
9. Ah, Taazi Hawa! Finally I Can Breathe Easy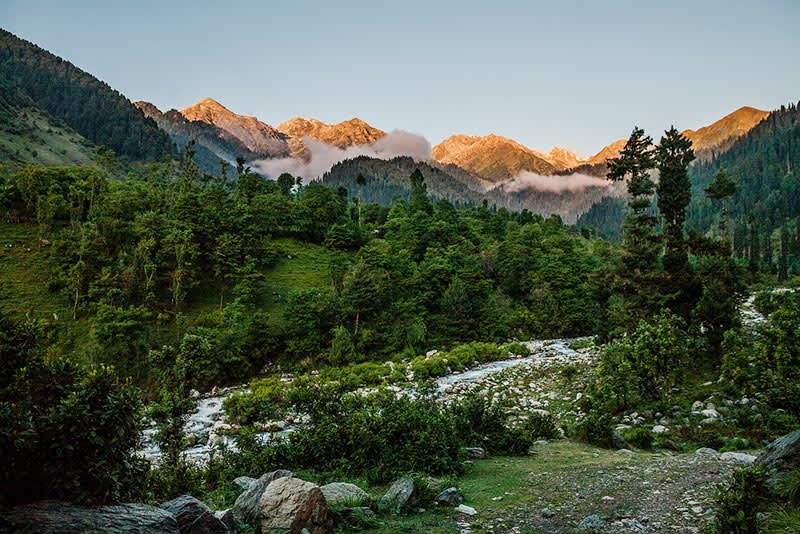 A sad truth every Delhiite has come to terms with. It's been around, crawling & creeping into our lives one puff of smoke at a time and making its way into our systems. It's done enough harm and we can tell, 'cause our lungs crave fresh air now and we ain't gonna find it around here.
10. No Longer Prepping Like A Model To Shop At The Mall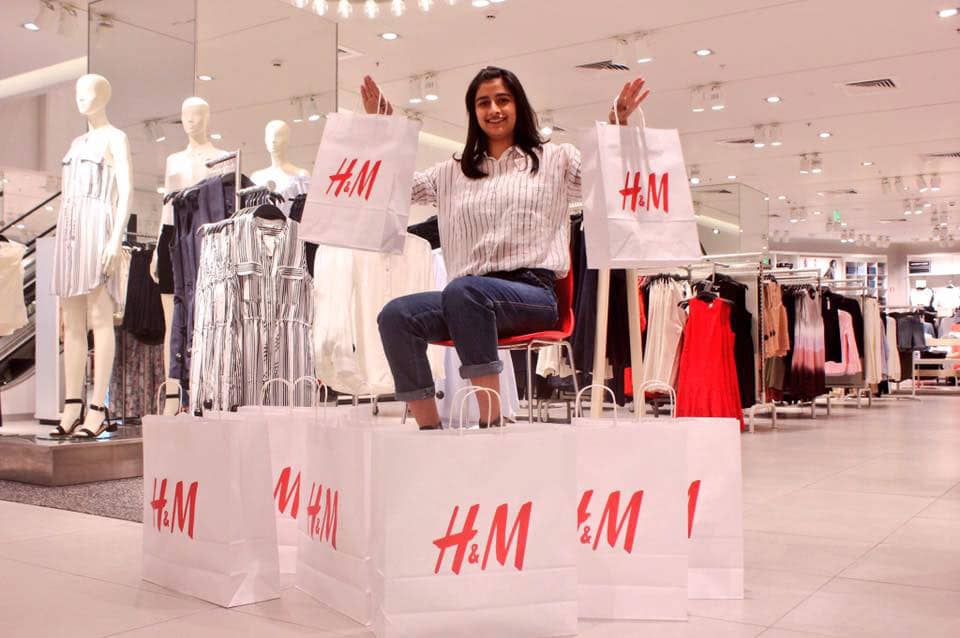 True FACT. It's no secret that Delhi women love to dress well but this inclination to dress up takes on a whole new avatar (pun intended) when it comes to heading to the mall. You can literally spot people in designer labels with spot-on makeup - almost ready to walk the ramp on cue - walking around the mall! No regrets to be bidding adieu to that!  
11. Ab Kisse Baat Karunga About Dilli Ki Sadke, Dilli Ki Sardi & Dilli Ka Kejriwal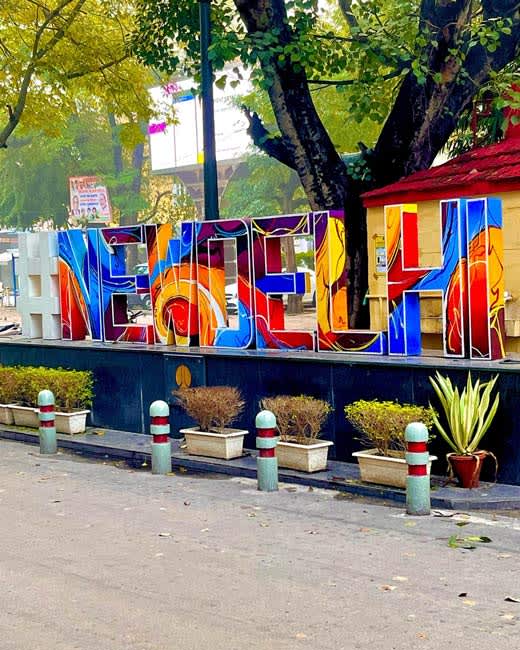 Picture Credits: sharma_deep4k
All complaints & cribbing aside, when nostalgia sets in you just want to relive the goodness that defines your city. Even talking about it brings solace to your longing heart and there's nothing better than discussing about your city - the good or the bad - with another Dilliwallah. *Sigh*
12. Let's Just Get It Over With, No Other City Can't Beat Delhi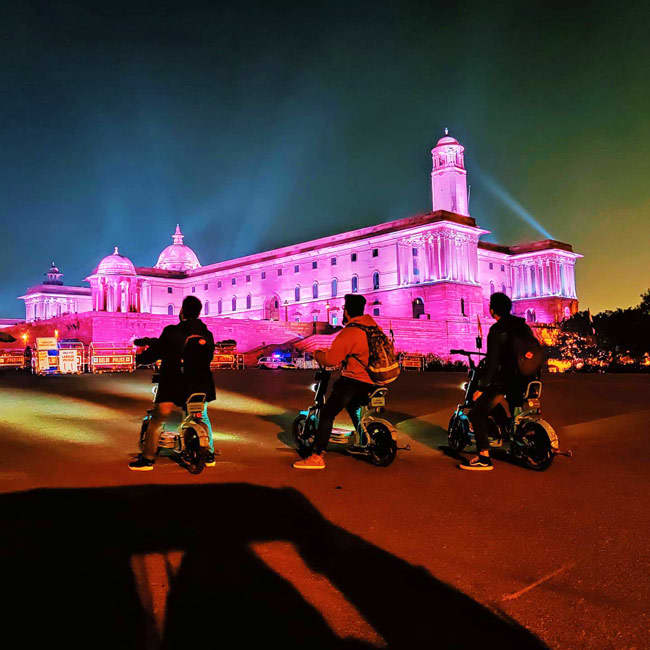 And we're gonna miss it just SO very much! 
There you go, all of these are 'So Delhi!' Enough to make you reminisce about the beloved galiyan you've grown up traversing. Let us know which of these are/would be true for you. We'd love to hear from you guys!