Delhi
11 Mind-Blowing Reasons You Can't Afford To Miss Horn OK Please Presented By MAGGI FUSIAN
The information in this article might be outdated.
MAGGI FUSIAN presents Horn OK Please, driven by Spinny and co-powered by Nescafe and Sparx is coming back to town, and we're so ready. This time it's gonna be bigger, better and INSANELY fun with tons of things to do. A quirky flea market, a huge lineup of restaurants & bars, live music by homegrown artists and bands, and a whole lot more awaits you! Here are a few reasons why you need to book your tickets NOW!
1. Stuff Your Face With All Kinds of Food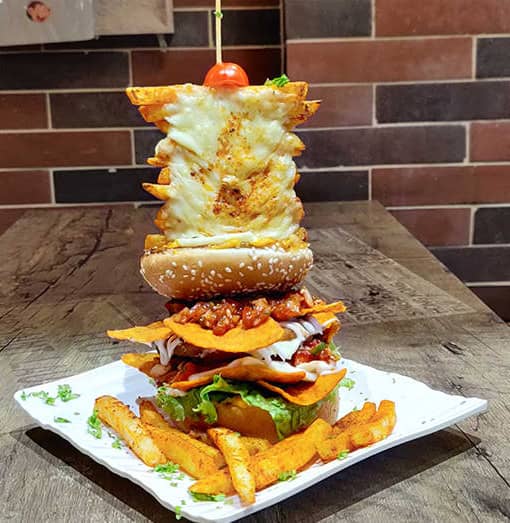 There's a reason why Horn OK Please is called Delhi's Happiest Food Festival, the obvious reason is loads and loads of mouth-watering delicacies are up for grabs. From your fave eateries at the Grub Campus, where EVERYTHING is under 250 bucks, to the Dessert Lane, where you can feast on decadent desserts, there's gonna be a helluva variety of food at the festival.
2. Watch Your Fave Movies Under The Starry Sky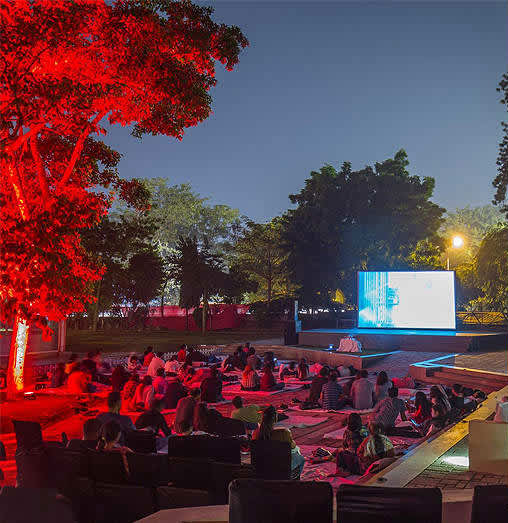 Delhi folks, we're thrilled to announce that Sunset Cinema Club is coming to this year's Horn OK Please (movies under the open sky, anyone?). Watch your fave movies - Yeh Jawaani Hai Deewani, Rockstar, & Despicable Me, while you're wrapped up with your S.O. (die-hard romantics, where you at?). If you're a cinema lover, then you're absolutely gonna love this one-of-a-kind experience.
3. Revisit Your Childhood By Riding The Carousel, Columbus & More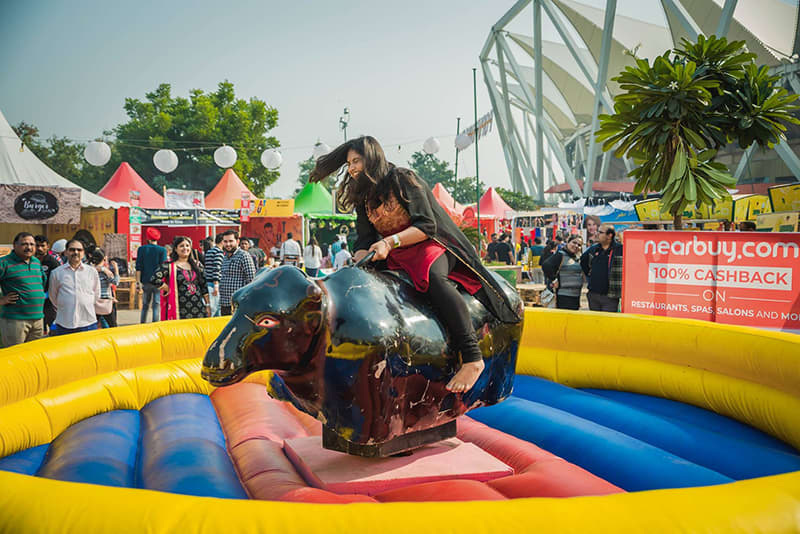 Some INSANE rides, like Columbus, carousel, a mini train, and a mechanical bull ride are coming to Horn OK Please, and they're going to give you the ULTIMATE carnival feels. Go crazy and let loose on these super fun rides and make the most at the festival. All you shutterbugs out there, don't forget to get your cameras, 'cause you wouldn't want to miss those magical carousel shots!
4. Sway To The Soulful Voice Of Suryaveer, Astitva & 16 Other Artists (OMG!)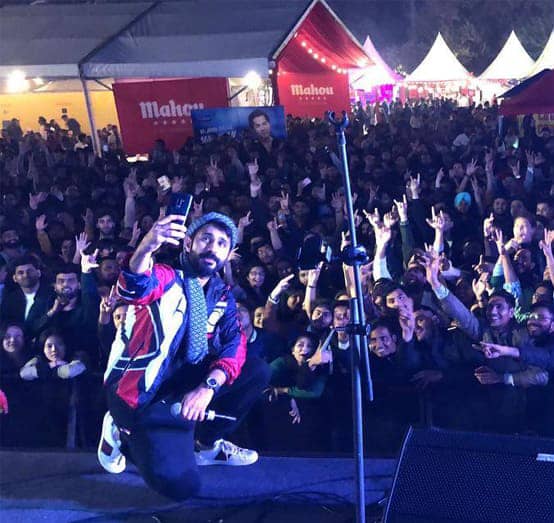 A food festival without some groovy music is incomplete. Get your dancing shoes ready 'cause Astitva will be performing at Horn OK Please on Friday, the 15th of November, from 8:30 PM onwards. Suryaveer is scheduled to perform on Saturday, the 16th of November, and for Sunday, oh well, come over and see who'll be performing with us on Sunday!
5. An Exclusive BIRA91 Bar With Several Deals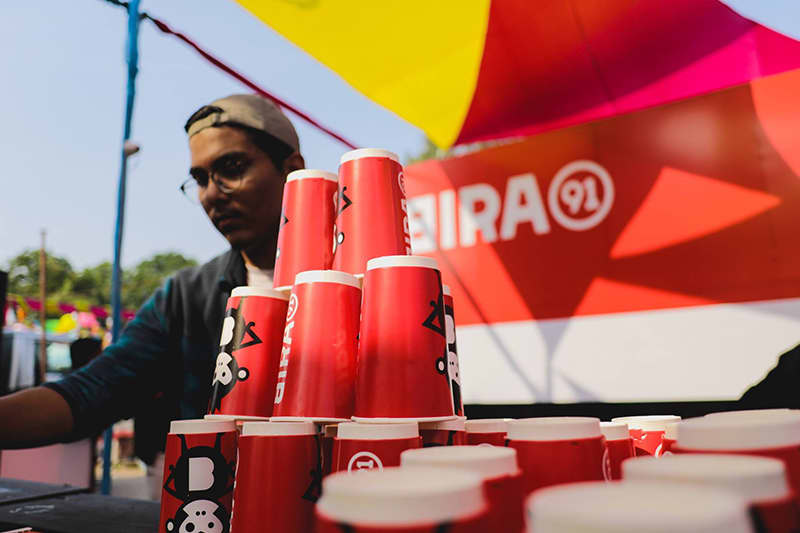 Delhi's most awaited food festival is back with a bang, and this time, there will be 2 EXCLUSIVE Bira Bars, 1 bigger & 1 smaller. They're also gonna give out RAD deals, which will be a sweet surprise for all your Bira lovers. Get ready for endless chugging and don't forget to take along your beer buddies.
6. 100+ Varieties Of Momos That'll Make Y'all Drool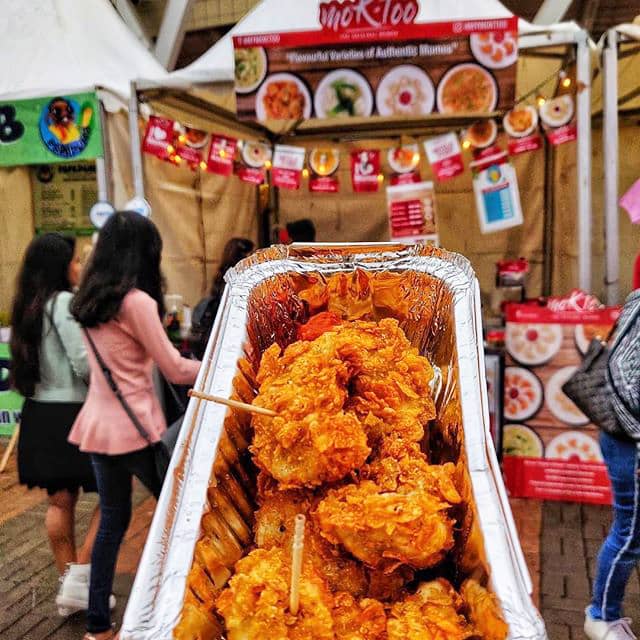 Picture Credits: kanishtha_26
Delhiizens, are you ready to demolish over 100 varieties of momos that are coming to this year's Horn OK Please? Some of the momos special eateries that are coming to the Momo Land are Moktoo, Momos.in, Momo King, Marsh Momo amongst others. We're already drooling as we type this. Can't wait to devour all them all!
7. A Kiddie Land For Your Little Munchkins, 'Cause Why Should Adults Have All The Fun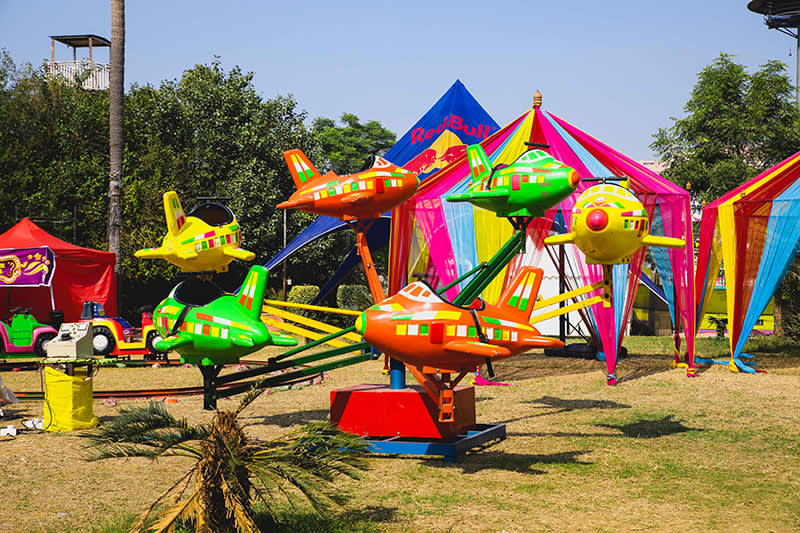 A kids special area where your lil ones can run & play around, hop on kid's only rides, and enjoy their playtime while their mummies & daddies pig out on delicacies. Also, entry is free for kids below 8 years!
8. Gulshan Dhaba, Love Grill & More Popular Names Will Be Dishing Out Yummies Under Rs 250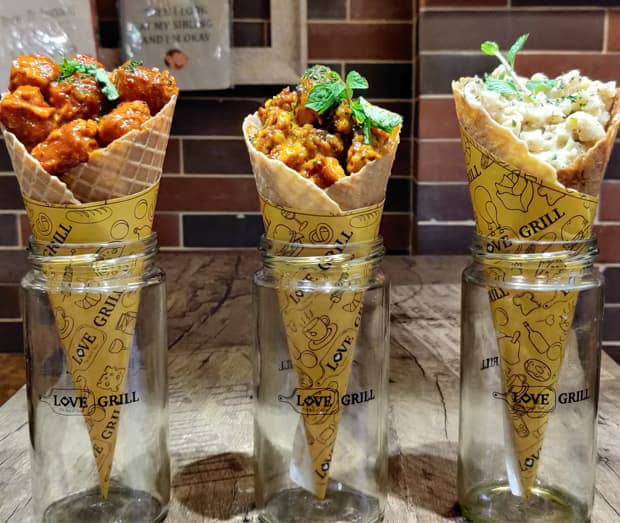 Devour into Tandoori Parathas, Chicken Cornetto & MANY more scrummy dishes without burning a hole in your pocket. You heard it right - EVERYTHING at the Grub Campus will be sold UNDER 250 bucks. Some of the popular eateries that are coming to the Grub Campus are Chaat Hub, Milkshake And Co, Jacket Aloo & many more and you can delight your taste buds at Delhi's Happiest Food Festival.
9. 3-D Pop-Up Cards, Hand-Painted Denim Jackets & More At The Quirk Bazaar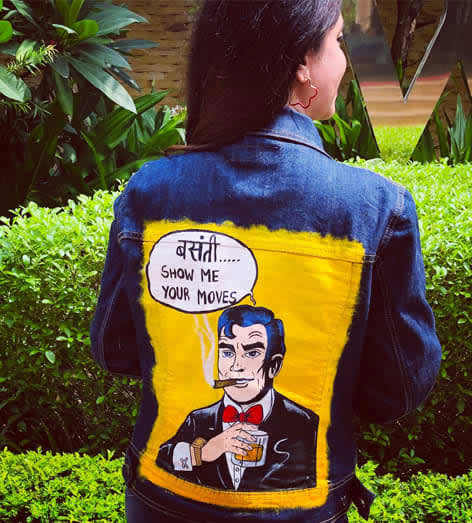 Don't we all love quirky and cutesy brands that sell fun apparels & accessories? From statement jewellery to personalised denim jackets, Quirk Bazaar is full of unique AF brands that you're gonna love. The Glitter Cup, Fitoor Co., Screaming Nayan, ARTISTREE are amongst the many brands that are gonna display their fab collection at the Quirk Bazaar.
10. Instagrammable Dishes Like Frizza, Kadak Rumali & More To Ace Your Social Feed Game
Instagram folks, here's a treat for ya! Kadak Rumali Roti, Red Velvet Freak Shake, Tornado Potato, Frizza (Fries + Pizza) are names of some of the most Insta-worthy dishes and they'll all be available at the festival. Flood your Insta-feed with pictures of these dishes and more that you'll find at the festival!
11. Loads Of Photo Ops For The Next Profile Picture
The Disney-esque rides, pretty corners that will be decked with props, the carnival kind decor, Horn OK Please is full of picturesque backdrops. There will be multiple spots to get the perfect click, so dress to the nines and practice your pouts and poses, get your photographer friend along for a photoshoot and get postin'!
Do you need any more reasons to head over? Mark your calendars as Horn OK Please is happening from Friday - Sunday, 15th - 17th of November at JLN Stadium and the tickets are out already. Book your tickets ASAP and we'll see there!
When | Friday - Sunday, 15th - 17th November
Timings | 12 Noon - 10 PM
Where | Gate No. 2, Jawaharlal Nehru Stadium
Entry | Rs 299
Book Your Tickets Online Here | https://www.nearbuy.com/delhi-ncr/horn-ok-please-food-truck-festival-pragati-vihar
RSVP On FB Here |  https://www.facebook.com/events/386295138933587/