Delhi
11 Of The Best, Most Perfect Locations For A Cray Photoshoot In All Of Delhi
Delhi is more than just dirt-strewn streets and suffocating traffic, it shines bright in all its glory with the vividness of Delhiites and some immaculate landmarks you were probably unaware of. From ancient streets, towering buildings, colonial architecture and edifices showcasing rich desi heritage, Delhi packs a punch with all kinds of picturesque places tucked in its corners. For every shutterbug in the city, we've curated a whole list of the most perfect places for a photoshoot in the city, so take a look!
1. Agrasen Ki Baoli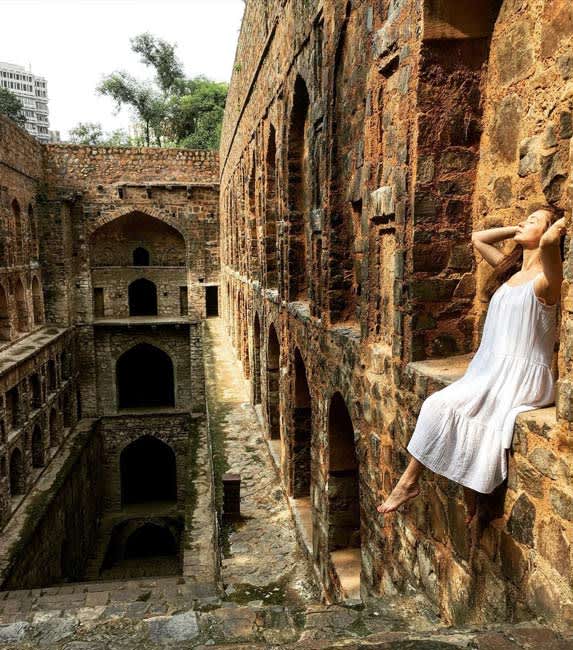 Picture Credits: an.khlibkevych/
Yes, this is where they shot PK! One of the most unique spots to take pictures at, Agrasen Ki Baoli is an absolutely ideal city landmark to have a photoshoot at! The unique architecture of Agrasen Ki Baoli with the deep stepwell that descends into the depths, makes for very eerie and yet tantalizingly beautiful pictures. Out with your DSLRs and pop over, y'all!
Where | Agrasen Ki Baoli - Hailey Road, KG Marg, Near Diwanchand Imaging Centre, Jantar Mantar
2. The Rooftop Of Khari Baoli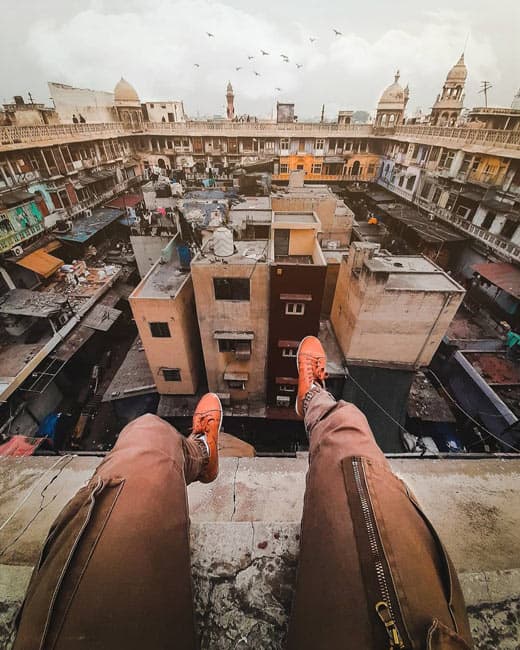 Picture Credits: iambeansingh
Overlooking Asia's biggest spice market, this place is a haven for street photography! With the air full of spices and sepia dust in the air, add that extra fire to your 'gram feed here at Khari Baoli! Don your favourite OOTD and step in here for that one legendary shot.
Where | The Rooftop Of Khari Baoli - Khari Baoli Road, Chandni Chowk
3. Hauz Khas Fort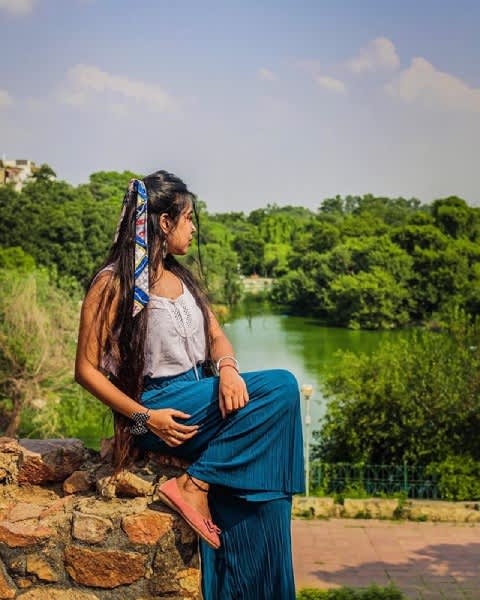 Picture Credits: sonam__yadav_
Do you want to feel regal and get a taste of the classic feeling that is Delhi? Come to Hauz Khas Fort! This picturesque fort next to the Hauz Khas Lake is a prime spot for tourists and photographers alike. Hauz Khas is one of the most well-known places in the city, so drop by to hone your photography skills at the fort and ace your Insta game!
Where | Hauz Khas Fort - Hauz Khas Village, Deer Park, Hauz Khas
4. Sunder Nursery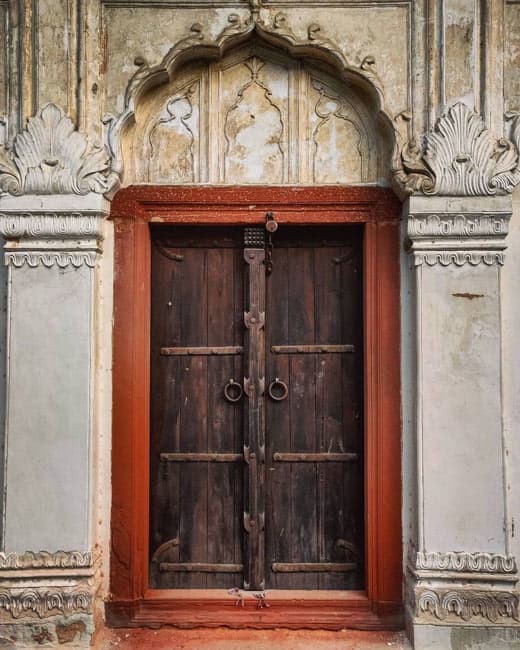 Picture Credits: dafliwala
This is the place to go to for tranquillity and serenity. One of the most renowned monuments in Delhi, it's the perfect spot for some aesthetically amazing pictures to add that beautiful spark to your Instagram feed. So, get your cameras out and take in this gorgeous site in your favorite city! 
Where | Sunder Nursery - Nizamuddin, Adjoining Humayun's Tomb, Nizamuddin West
5. Jahanpanah Forest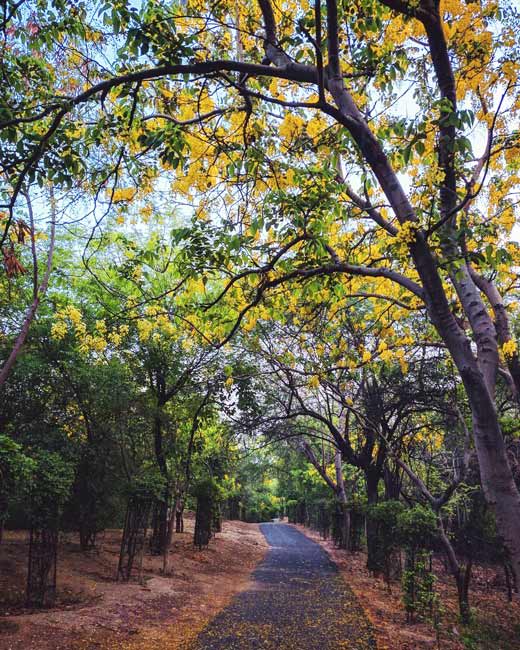 Picture Credits: dafliwalakai_chongloi
Peaceful, quiet trails and a beautiful atmosphere is what Jahanpanah Forest is all about. Not only will you get to have a charming walk amid nature here, but the gorgeous lighting and the sprawling vegetation in the background make it the perfect location for a photoshoot. Visit this dense forest at the golden hour, and make the most of it!
Where | Jahanpanah Forest - Accessible From GK II, Tughlakabad Extension, Batra Gate, Dhobi Ghat, Sheikh Sarai, Chirag Delhi & Other Locations
6. National Crafts Museum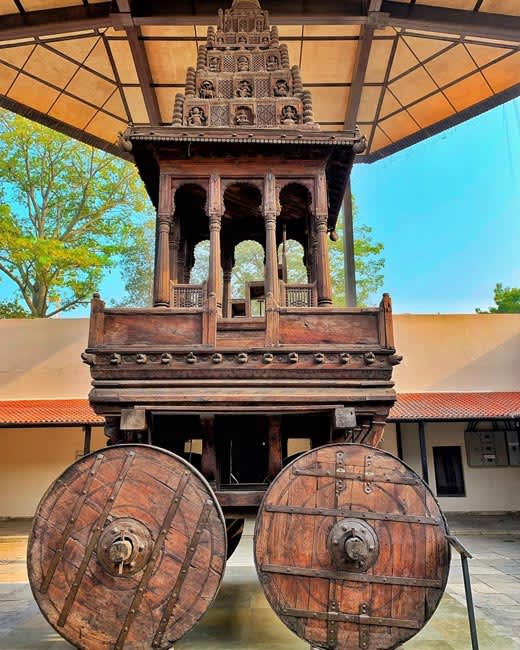 Picture Credits: iamitbanna
Are you hoping to imbibe rich Indian culture in your shots? If yes, then the National Crafts Museum is the perfect place for you to start. It adds an extremely ethnic and vibrant vibe to any picture. The straw houses, red clay-washed walls, and the ubiquitous statues around the museum's courtyard, all offer gorgeous backdrops. Done some desi wear and silver jewellery and pose for the 'gram!
Where | National Crafts Museum - Bhairon Marg, Pragati Maidan
7. Jama Masjid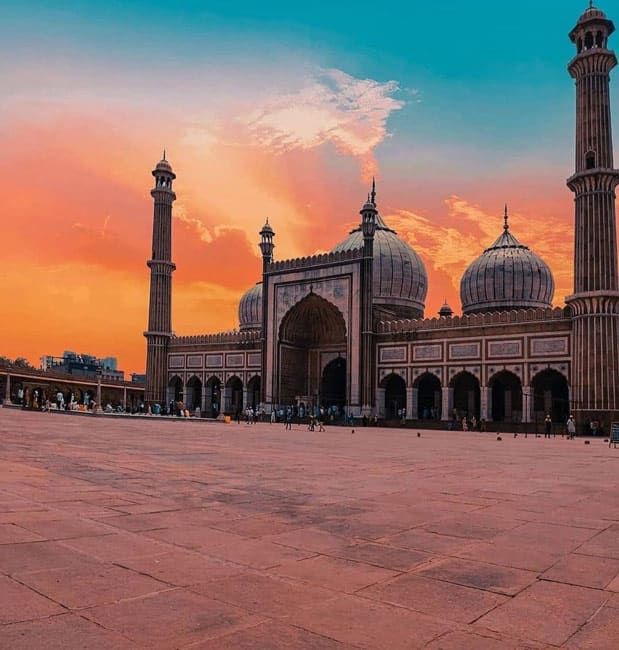 Picture Credits: eklardki
Tucked in the heart of Old Delhi, Jama Masjid is synonymous with the old-timey feel that Delhi has to offer. The soothing white noise of the azaan, and the breezy weather with a buzzing of crowds in the courtyard encapsulate the true essence of Jama Masjid and the Masjid's architecture, along with other vibrant elements, make for every photographer's dream shoot location! 
Where | Jama Masjid - Jama Masjid Road, Jama Masjid, Chandni Chowk
8. Ruins Of Mehrauli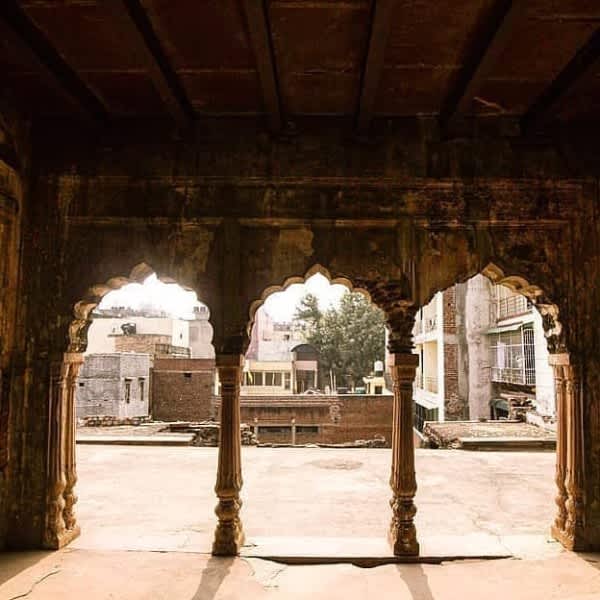 Picture Credits: delhi6__
If you plan to go for a little spooky theme for your shots, then visit Balban's Tomb in the ruins at Mehrauli. The lighting is just dim enough to bring out the right amount of solemness to the pictures and exhibit timeless beauty through the shots. One of the archetypal ancient landmarks of Delhi, Mehrauli is the undisputed pride of the city and perf for your next photoshoot!
Where | Ruins Of Mehrauli - Lado Sarai, Mehrauli
9. Majnu Ka Tilla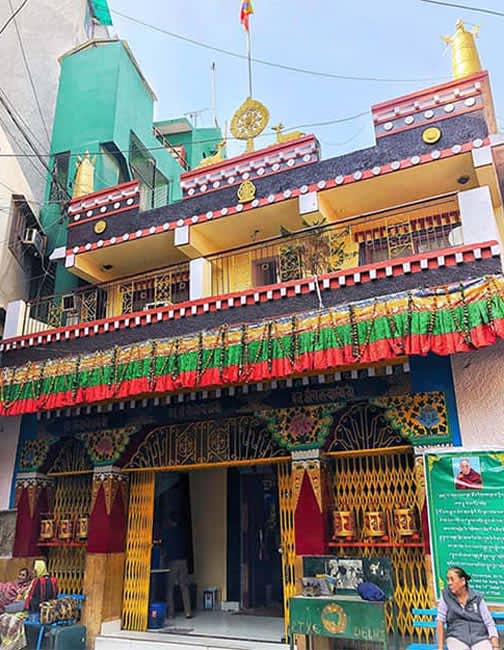 North Campus people, unite! MKT is a favourite for pretty much all of Delhi's foodies. This place has still preserved the sanctity of Tibetan culture and also makes for a great photoshoot destination for all of Delhi's influencers and photographers. It has the most vivid energy you could come across owing to the narrow alleyways, the colourful monastery and the cutesy market, so come by with your DLSRs in tow!
Where | Majnu Ka Tilla - North Delhi
10. Champa Gali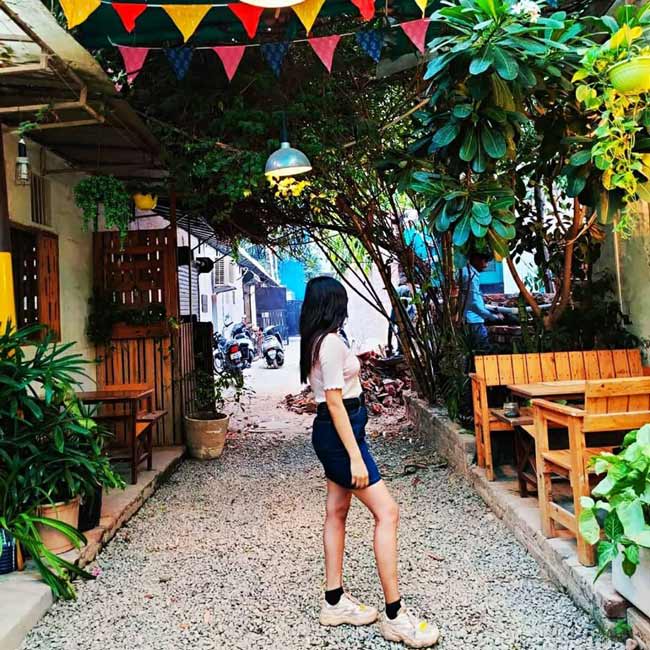 Picture Credits: lakshitaaaa___
With glimmering fairy lights, pebbled roads and quirky cafes all around, Champa Gali is like a little fairytale town that caters to the aesthetic Tumblr-ish feeds.  A marvel to witness in the evenings, the sparkly glow of the lights of the lane all around will leave you enchanted. This one's for all the Boho photoshoots you've been wanting, folks!
Where | Champa Gali  - Khasra 258, Lane, Number 3, Westend Marg, Behind Kuldeep House, Saidulajab, Saket
11. Lodhi Art District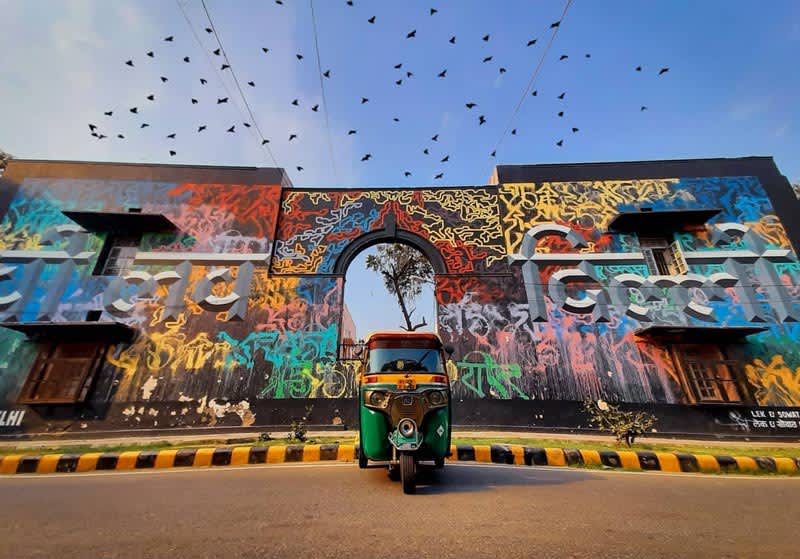 Picture Credits: supermanwithlens
A place that needs no introduction, situated amidst a residential area in central Delhi, you'll find vibrancy and heritage imprinted on the off-white walls at Lodhi Art District. If you have passed by this area, then you know exactly what we're talking about. The colourful and unique graffiti speaks volumes and you could wander around the art district for hours just gazing, capturing and posing in front of all the art endlessly!
Where | Lodhi Art District - Lodhi Colony, Near Jor Bagh Metro Station
So those are some places ready for the Annie Leibovitz in you. Get that camera rolling and head over to these picturesque spots!