Delhi
11 New Insta-Worthy Spots At The Lodhi Art Fest 2019 That'll Defo Leave You In Awe!
Hello Dilliwalo! We were just strolling along the lanes of Lodhi Colony when we stumbled upon these incredibly beautiful & wall arts. Start India has recruited artists from Singapore for this year's Lodhi Art Festival and boy, is the result mesmerising? The theme witnesses a blend of Singaporean and Indian art. They're so beautiful and cleverly painted that we were in awe for their sheer perfection! If you don't believe us, let us show you some of the final results in the form of these beautiful murals with these pretty AF pictures!
1. Dual Faces? This Wall Defo Shows You People Have Multiple Layers To Their Personalities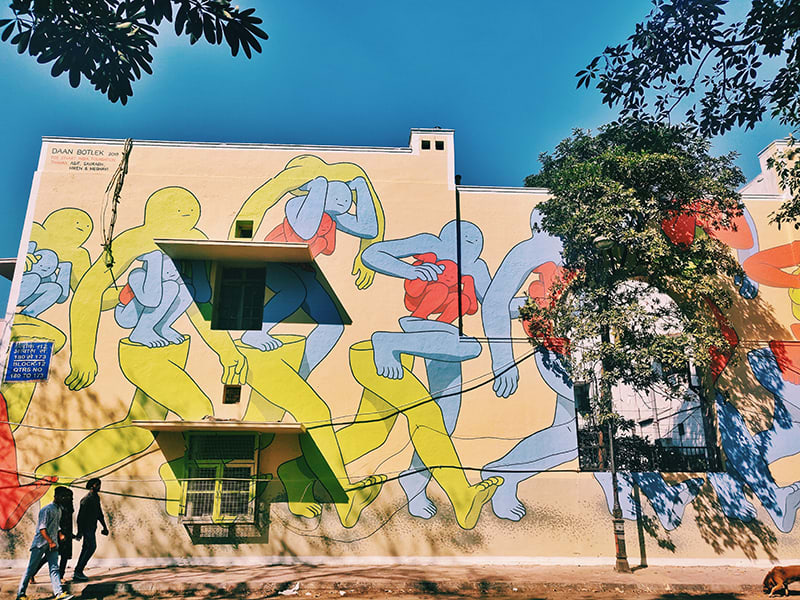 2. If Mona Lisa Was Asian!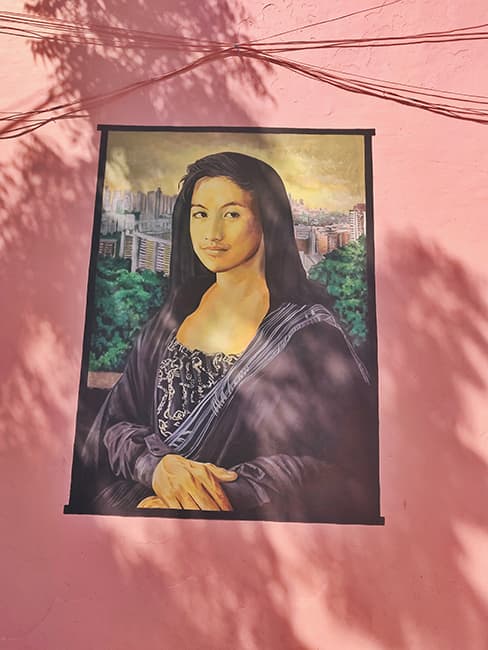 3. When A Wall Comes To Life To Narrate A Hidden Story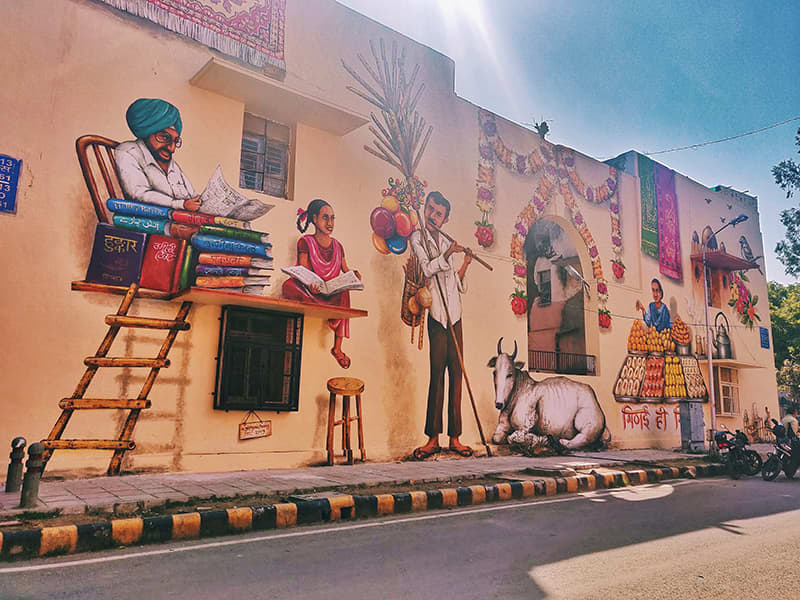 4. There's No Such Thing As A Secret Door Unless It Is Screaming 'Gupt Dwaar'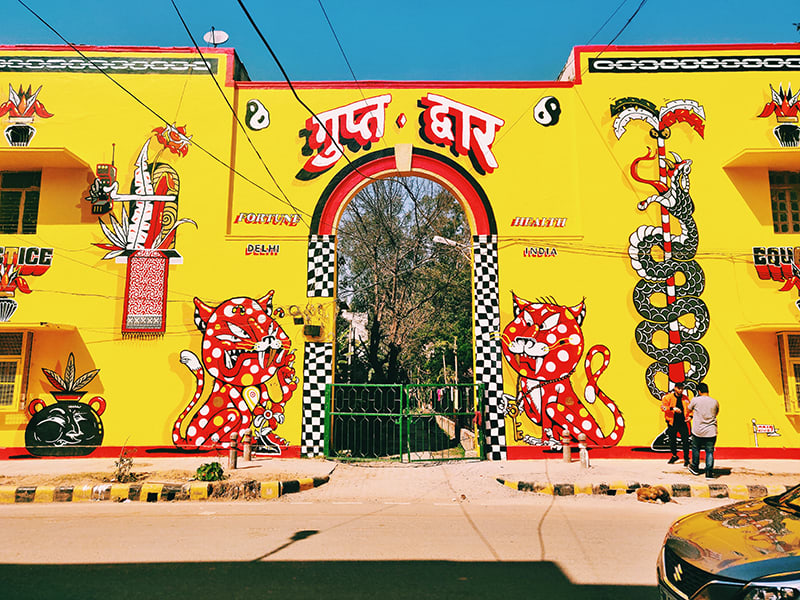 5. How Would This Look As Your Next Insta Selfie Backdrop?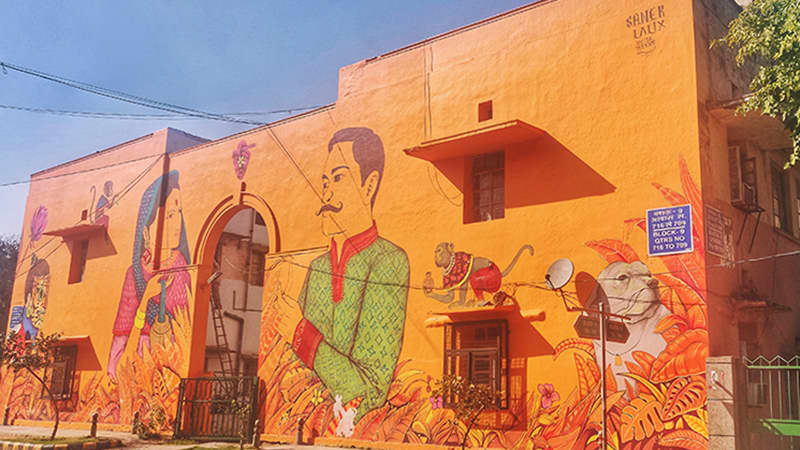 6. When The Wall Teaches You The Importance Of Family By Reminding You To 'Call Your Mom'!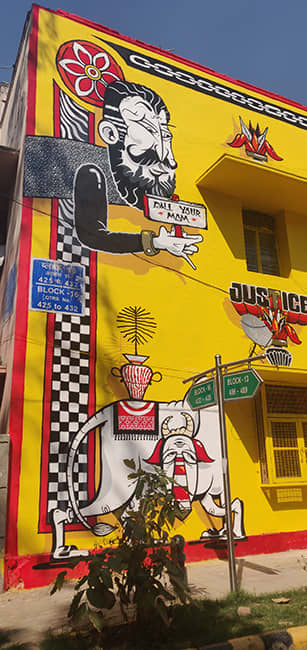 7. A Wall Mural Depicting The Mobile Phone Obsessed Society That We've Become!
8. A Bird's-Eye View, You Say?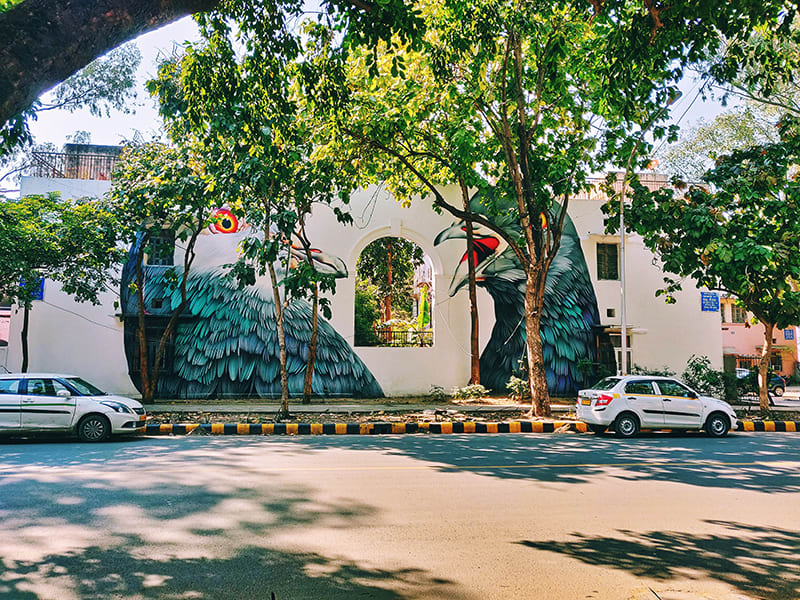 9. Go Figure This Mystery Out!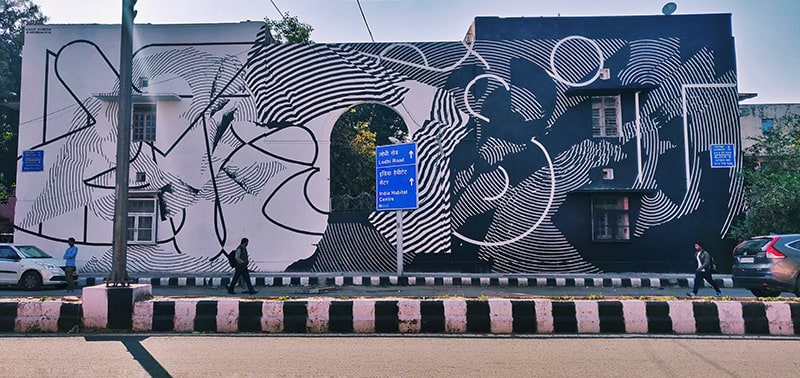 10. A Time Machine? A Bell? This One Is Going To Give Wings To Your Imagination FOSHO!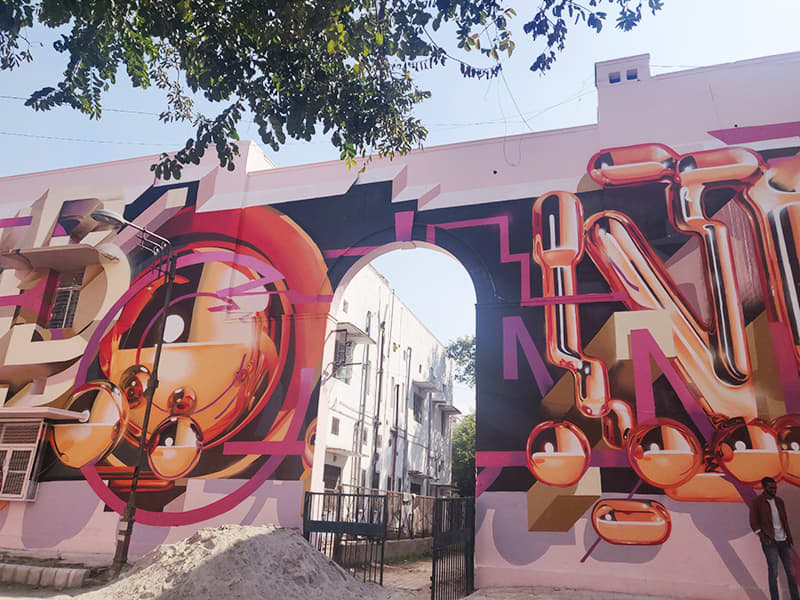 11. Work In Progress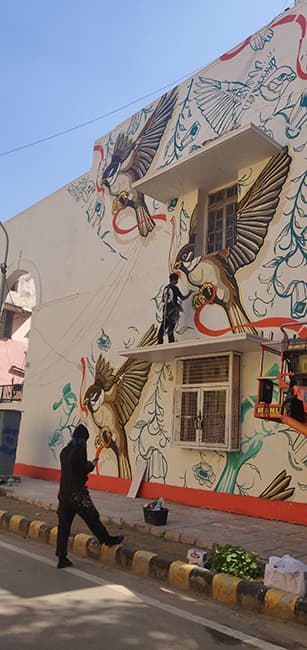 Tell us in the comments section if you've seen any of these? We'd defo love to hear your interpretations!