Delhi
10 Hatke Things You MUST Try With Your Girl Squad For An Epic & Fun-Filled Day In The City
Disclaimer: Bearing in mind the current health crisis befalling the city and the world at large, we're tweaking our content policy and recommendations. Stay positive, keep hygiene levels up and don't fall prey to panic and misinformation.
It's March already but the mounting pressure and workload at the office are making us scratch our heads in wonder where did these days just magically slip away to. We're in desperate need of some bonding therapy with our girl squad and know, you are too. But heading to the same old places over and over again has started to numb all of our minds and therefore, we've brought for you this list of hatke things you oughtta try with your besties for a fun-filled and cray day out and about the city!
1. Treat Yourselves To A Spa Date @ Masah Spa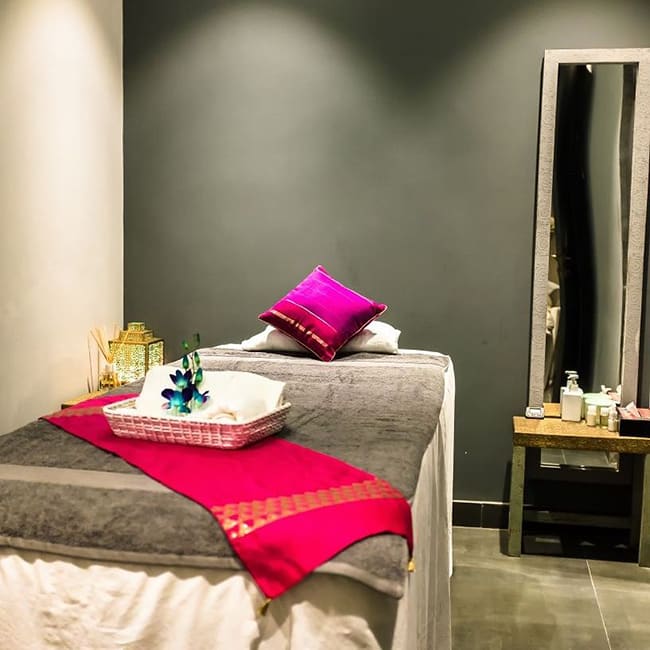 One of the best, hygienic and squeaky clean spas in South Delhi, stretch your legs, forget your worries and just relax with your lovelies after a hectic week at work here. They have many amazing offers running, making this place exclusive yet very affordable. The masseuses here are well-trained in providing a very relaxing experience to the clients. So book your appointments already!
Where | Masah Spa - D-3, Block D, Below OBC Bank, Def Col
Timings | 11 AM - 8 PM
Price | Rs 2,000 Onwards
Call Them | +91 8880 477 000
Check Out Their FB Page | https://www.facebook.com/SpaMasah
2. Go Mountain Climbing @ Indian Mountaineering Foundation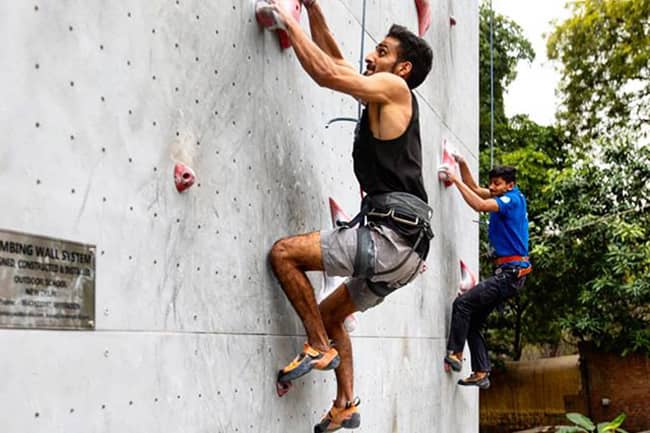 Picture Credits: abhishekmehta.climber
This adventurous place is excellent to go to on a day out for a dose of adrenaline rush with your girlies. Wall climbing & rock climbing are the most fave activities here, along with bouldering and zip-lining. They have tough and sturdy walls which are tall enough to make you sweat like a pig and safe enough for you to keep on going. This place also houses a library with an endless collection of books on outdoor sports and travel-related topics. After a long and exhausting mountain climb sesh, you can walk around in the campus, & visit the Tenzing Norgay museum even!
Where | Indian Mountaineering foundation - 6, Benito Juarez Marg, South Campus, South Moti Bagh
Price | Rs 150 Onwards
Timings | 8 AM - 12 Noon & 4 - 8 PM
Call Them | +91 11 2411 1211
Check Out Their FB Page | https://www.facebook.com/indmount.org/
3. Discuss Your Favourite Book @ Cafe Turtle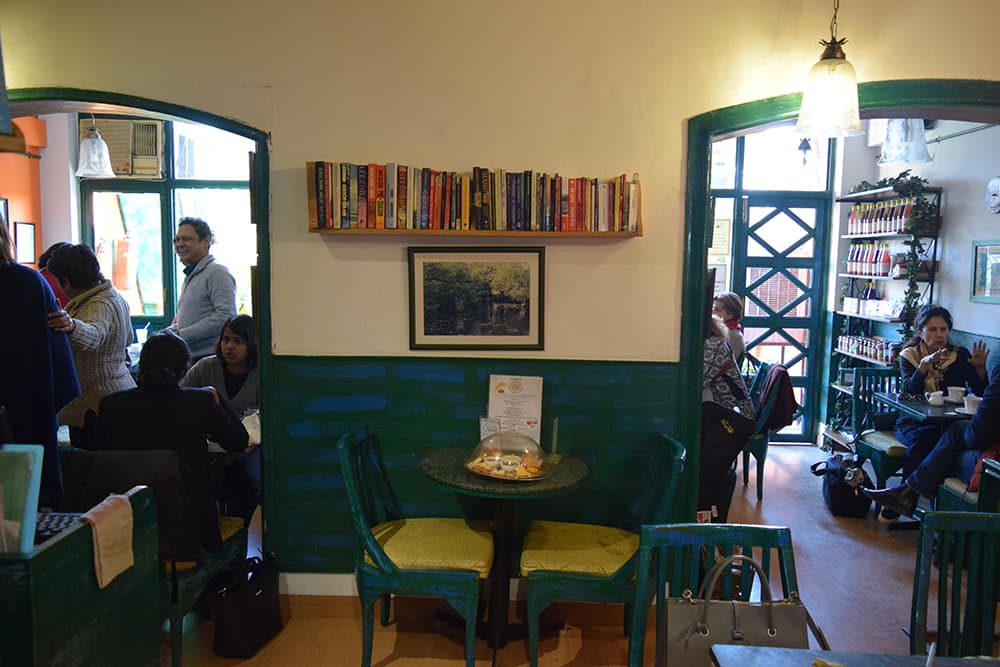 Roasted coffee beans and rich cocoa aroma will be the first thing to hit you & give you an instant happy high here. This cosy little cafe has shelves brimming with eclectic books. Here you can breathe in the smell of great literature, nosh on their Buddha Platter and sip their thick luscious hot chocolate. You can also catch up on long-pending gossip with your girlfriends, discuss the thrilling plotlines of your fave books or just start a convo with a random stranger!
Where | Cafe Turtle - Khan Market & GK I
Timings | 9:30 AM - 8:30 PM
Meal For Two | Rs 1,100
Call Them | +91 11 2465 5641 & +91 11 2465 5642
Check Out Their FB Page |  https://www.facebook.com/fullcirclebooks/timeline
4. Go For A Hairstyling Sesh Coupled With Yummy Cocktails @ BloBar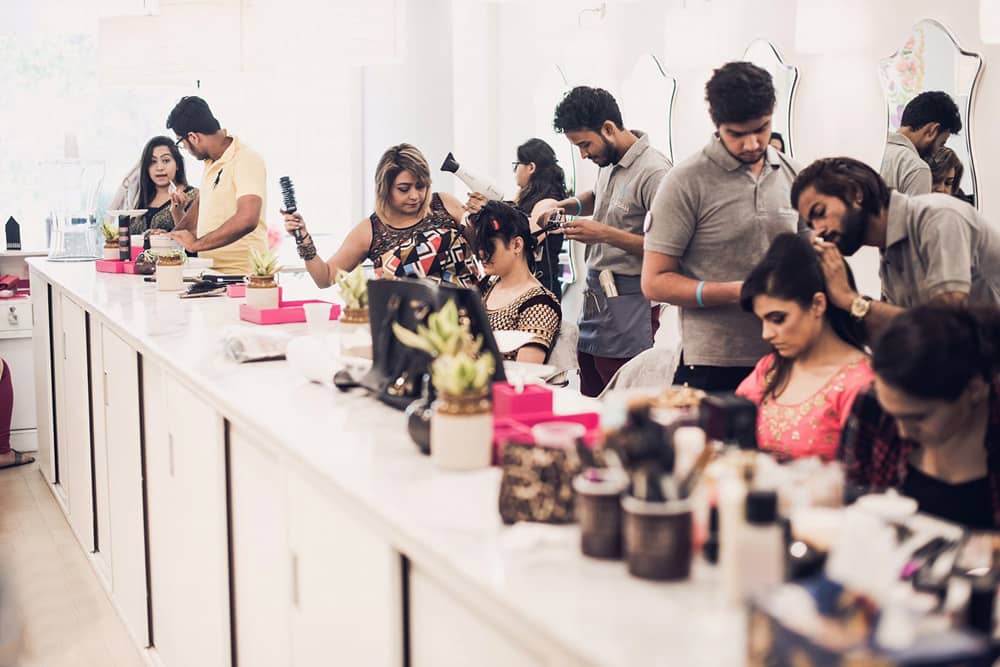 BloBar is one of Delhi's hottest hairstyling salons, exuding panache with a fun vibe & upbeat ambience. This is a go-to place for a relaxing hair wash & drying sesh where you can sip on a couple of slurpy iced cocktails, amidst the fun, chatty atmosphere. The staff here is cheerful, bubbly yet very professional and courteous, you tell them how you want your hair and they'll do that in a jiffy. This is legit the best thing to do before a night out or special occasions!
Where | BloBar - Rajouri Garden & Gurgaon
Timings | 8:30 AM - 9 PM
Price | Rs 945 Onwards
Call Them | +91 9599 449 870 & +91 9599 449 870
Check Out Their Facebook | https://www.facebook.com/blobarindia/
5. Snap Up Embroidered Bags, Juttis & More From Dilli Haat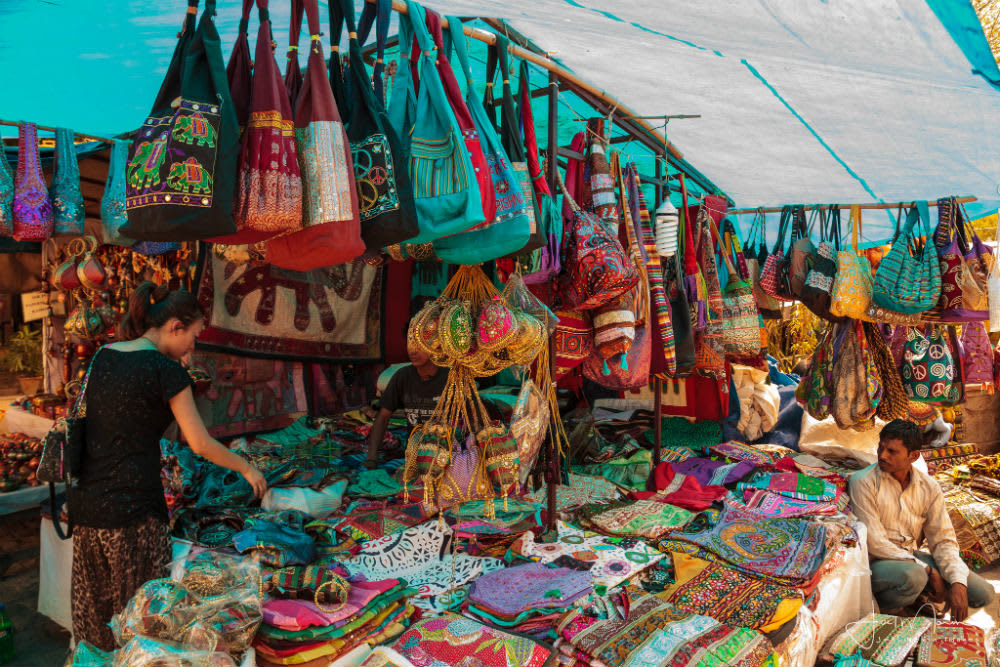 Picture Credits: Revant Singh Rathore
Shop till you drop here at Diili Haat, where you and your girl squad can get your hands on beautiful handwoven bags, Phulkari thread embroidered stoles & dupattas, awesome home decor items, juttis & kolhapuris, bright & colourful jewellery and much more. When you're done shopping, you can rest and feast on delish snacks from different states here as well!
Where | Dilli Haat -  Near INA Metro Station, Sri Aurobindo Marg
Timings | 10:30 - 10 PM
Call Them | +91 11 2611 9055
Check Out Their FB Page | https://www.facebook.com/DilliHaatIna/
6. Kindle Your Inner Artist @ National Gallery Of Modern Art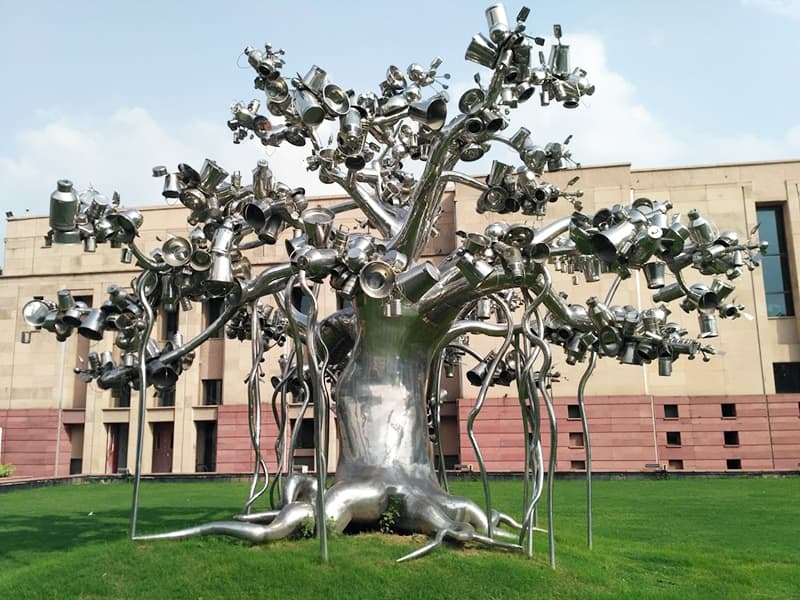 Picture Credits: Ravin Khatana
What better way to a spend day with your girlfriends than marvelling at the beauty of modern contemporary art gallery that has copious varieties of modern art on display. The museum is full of charming and thought-provoking pieces that'll leave you bewildered and awe-inspired. After exploring the museum, you can take a stroll in the lush gardens of India gate, eat ice-cream by the lane and enjoy the surreal sunset!
Where | National Gallery Of Modern Art - Sher Shah Road, Near India Gate, Jaipur House, CP
Timings | 11 AM - 6:30 PM
Call Them | +91 11 2338 6111
Check Out Their FB Page | https://www.facebook.com/ngmadelhi/
7. Go Clubbing With Your Besties @ Kitty Su
Wear your favourite party dress and go clubbing with your lovelies at this awesome luxurious & sophisticated place. Their ambience is lit AF, music is amazing and it's touted to be India's only club which comes under top 100 in the world. Now that's saying something. Don't dread Friday night, instead, go out with you girl squad and make it count!
Where | Kitty Su - Lobby Level The Lalit Hotel, Barakhamba Road, CP
Timings | 10 PM - 1 AM
Entry | Rs 5,000 Onwards
Call Them | +91 11 4444 7666
Check Out Their FB Page | https://www.facebook.com/KittySu.Delhi/
8. Go In For A Leisurely Sunday Brunch @ The All American Diner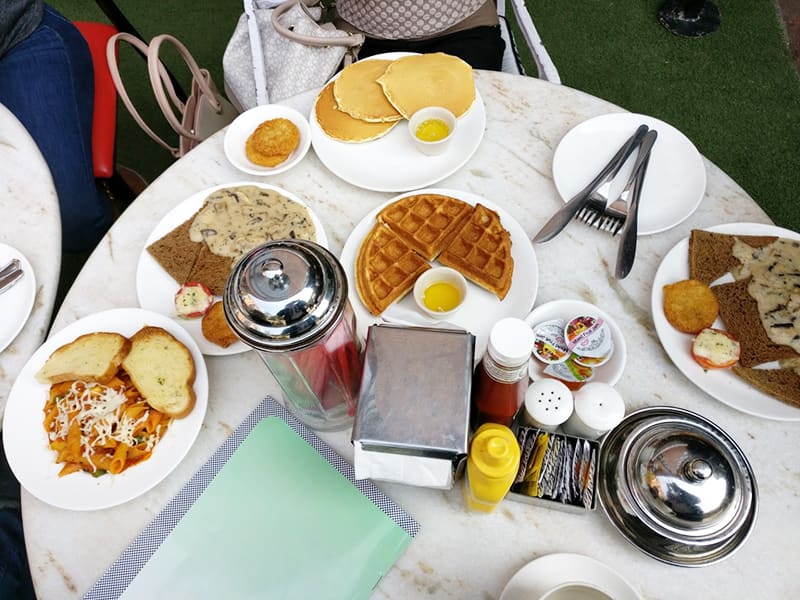 Picture Credits: Abhishek Sharma
Grab classic American breakfast of grilled bacon with cheese, pancakes, sausages and strawberry shake with your girlfriends on a lazy Sunday morning. The ambience and decor of this eatery are super chill with a classy retro vibe. This place is perfect to go on a morning date with your girl squad and have an elaborate, typical American breakfast spread. And while you're there, do try their Spaghetti With Meatballs and Wicked Brownie Shake which are simply divine!
Where | All American Diner - Ground Floor, India Habitat Centre, Lodhi Road
Timings | 7 AM - 12 Midnight
Meal For Two | Rs 1,500
Call Them | +91 11 4366 3162
Check Out Their FB Page | https://www.facebook.com/HabitatWorld/
9. Achieve Inner Peace @ Seema Sondhi - The Yoga Studio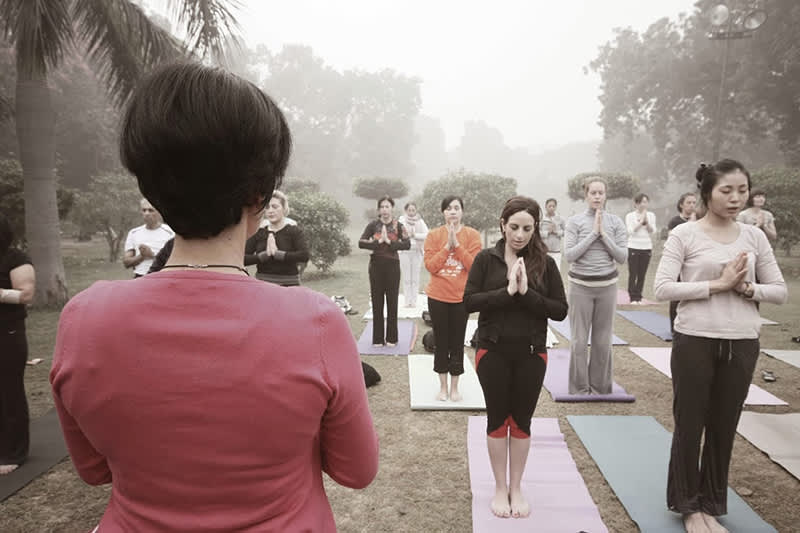 This is a top-tier yoga studio to de-stress and spend some quality time with your girlies. Loosen all the stiffness, develop flexibility by trying to touch your toes to peacock posing like a pro. The instructors here are super attentive, encouraging and will teach you the true essence of yoga!
Where | Seema Sondhi - The Yoga Studio - D - 43, Hauz Khas
Timings | 8 AM - 7 PM
Call Them | +91 9811 131 368
Check Out Their FB Page | https://www.facebook.com/seemasondhiyoga/
10. Indulge In Wine Tasting @ Perch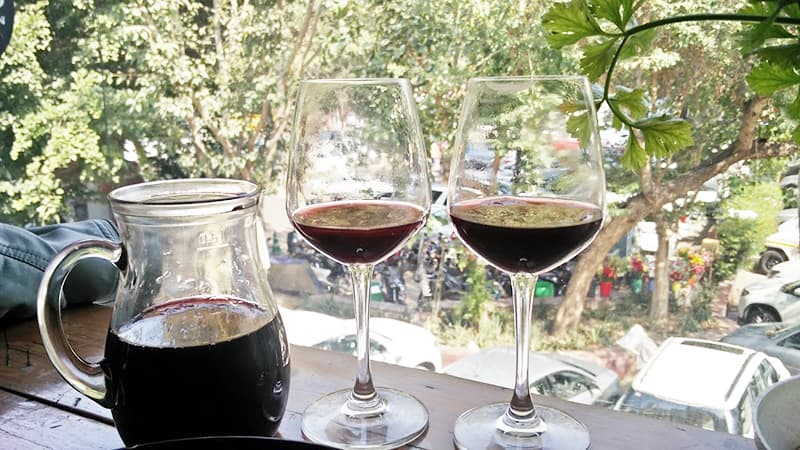 Picture Credits: sagorika bagchi
This place is a mix of a pub and a coffee shop; legit best of both worlds. Here, in this super cosy joint, you can explore myriads of wine from all across the world. It's the best place to spend your lazy evenings with your girl gang, catch up on the gossip, sit back and just relax with a glass of their exquisite flavourful wine in hand. Vietnamese Hot Brew, Coffee Sangria, Balsamic Charred Chicken, Cherry & Whiskey Cheesecake are some of the must-haves that you all should defo try!
Where | Perch - 71, Khan Market, Rabindra Nagar
Timings | 8 - 1 AM
Call Them | +91 9728 603 540
Check Out Their FB Page | https://www.facebook.com/perchindelhi/
So, how do these options sound like to you? Tell us in the comments sections how y'all like to spend your days with your girlies!