Delhi
8 Popular Desi Eateries To Pig Out At In Daryaganj For A Lip-Smacking Meal With The Squad
Disclaimer: Bearing in mind the current health crisis befalling the city and the world at large, we're tweaking our content policy and recommendations. Stay positive, keep hygiene levels up and don't fall prey to panic and misinformation.
Amongst heritage gems like the Red Fort, Jama Masjid and tons more, Old Delhi is renowned for the plethora of food options that it offers - with everything from kebabs and paranthas to chole bhature and everything else the mind can imagine. So here we've compiled a list of places you need to visit for a lip-smacking meal on your next visit to Daryaganj. Read on!
1. Moti Mahal Restaurant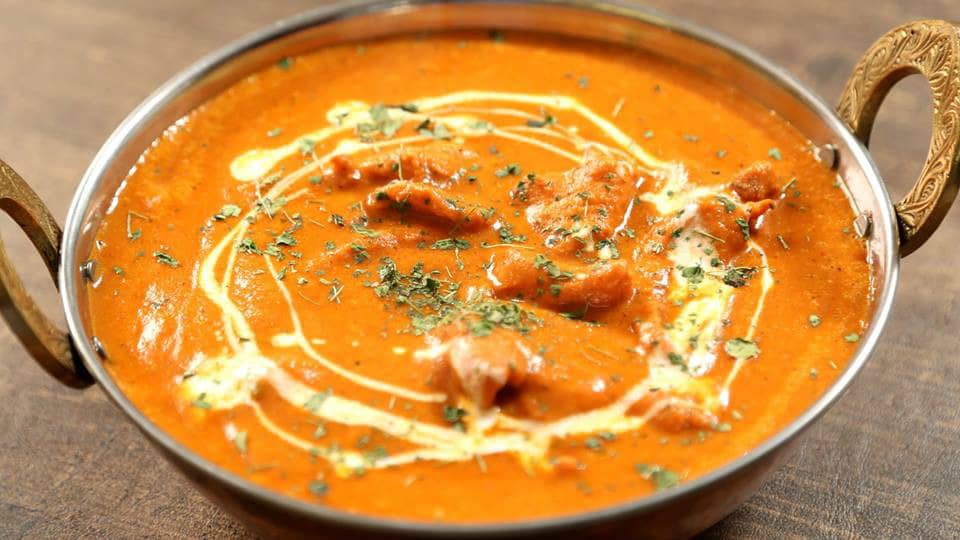 This Is A Representative Image
As old as independence, Moti Mahal was the first place that started to serve tandoori cuisine in the city and the original creator of our beloved dish butter chicken. These folks boast of hosting some of the most renowned visitors from across the globe like Jawaharlal Nehru, Indira Gandhi, world-famous chef Gordan Ramsay and many more. Head to this eatery and gorge on all the delicacies while enjoying the legacy!
Where | Moti Mahal Restaurant - 3704, Netaji Subhash Marg, Old Daryaganj
Timings | 12 Noon - 12 Midnight
Meal For Two | Rs 1,100
Call Them | +91 11 2327 3011
Check Out Their FB Page | https://www.facebook.com/MotiMahalDaryaGanj/
2. Kallu Nihari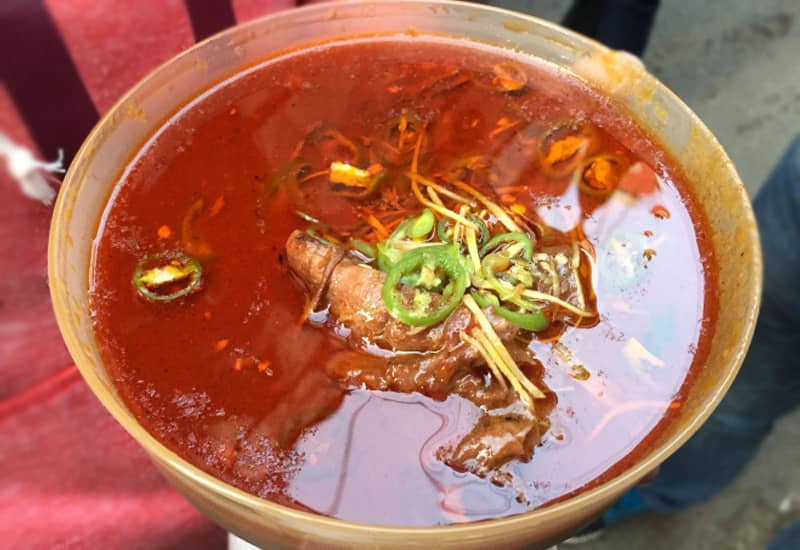 Picture Credits: yummraj
Kallu Nihari is a small place in the rustic lanes of Daryaganj. They serve rich and delicious Nihari which you should definitely try. It feels like a burst of flavours in your taste buds and the meat is just melt-in-your-mouth soft. Get here early so that you can enjoy your nihari because they finish off really quickly!
Where | Kallu Nihari - 180, Chhatta Lal Mian, Jama Masjid, Behind Delite Cinema, Chatta Lal Miya, Chandni Mahal
Timings | 5 - 6 PM
Meal For Two | Rs 150
Call Them | +91 9827 162 910
3. Changezi Chicken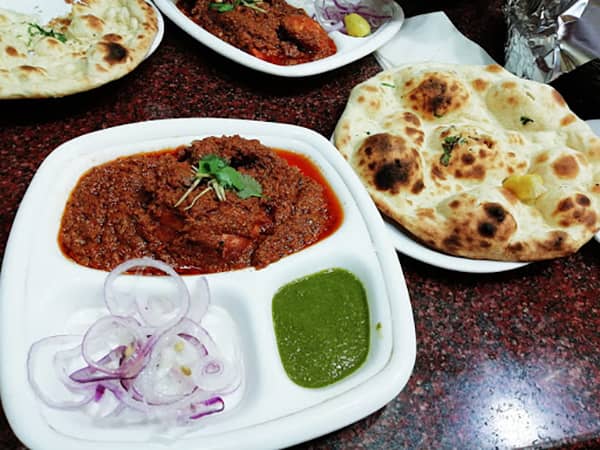 Picture Credits: εδωαρδ ηοηενηειμ δαντεσ
Craving for authentic Mughlai food? This is the joint you all should your stop your wagons at to dig your forks into their namesake dish, i.e., the Changezi Chicken. It's best enjoyed with their uber soft roomali roti or naan, however, teaming it with rice is also not a bad option. Haven't tried their lip-smacking range of curries yet? Check them out now!
Where | Changezi Chicken - 3614, Netaji Subhash Marg
Timings | 8 AM - 11 PM
Meal For Two | Rs 500
Call Them | +91 11 2327 5275
Check Out Their FB Page | https://www.facebook.com/CHANGEZICHICKEN/
4. Zaika Restaurant
Picture Credits: DELHI QUEEN DANCE STUDIO
Zaika, meaning flavours, is a contemporary family restaurant with decent ambience and is very popular for its extensive variety of non-veg dishes. From soft kebabs, chicken curry to korma, this restaurant is like a paradise for all non-vegetarians in Delhi. All meat lovers, do give a shot to their Chicken Malai Tikka, Mutton Lababdar and Tawa Chicken & tell us how you liked them!
Where | Zaika Restaurant - 3615, Near Golcha Cinema
Timings | 1 - 11 PM
Meal For Two | Rs 600
Call Them | +91 9654 329 717
Check Out Their FB Page | https://www.facebook.com/ZaikaDaryaganj/
5. Kake Di Hatti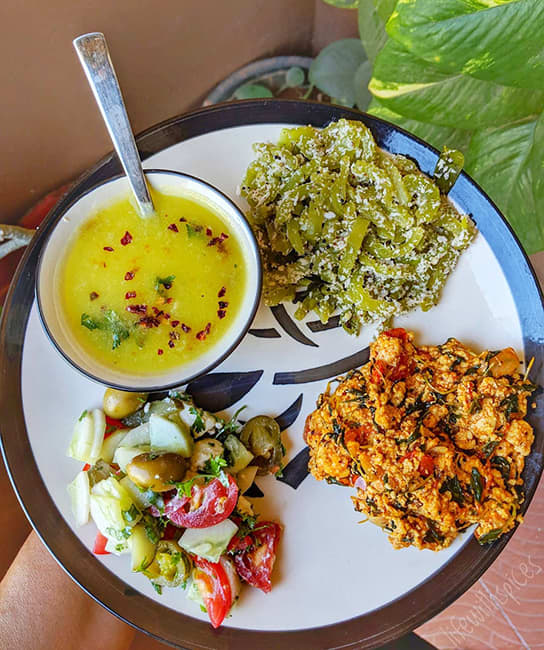 Picture Credits: Pavan Yadav
Featured on the list every food lover in the city, this place is known for its hefty servings and mouth-watering dishes. You can sure enjoy authentic Punjabi food to satisfy your palettes. Try their Stuffed Mooli Naans, Aloo Naan, Soya Chaap and many more. Scoot over with your entire gang ASAP!
Where | Kake Di Hatti - 654 - 655 Church Mission Road, Near Fateh Puri Masjid
Timings | 11 AM - 11 PM
Meal For Two | Rs 200
Call Them | +91 11 2326 6268 & +91 9810 117 222
Check Out Their FB Page | https://www.facebook.com/kakedihatti/
6. Suvidha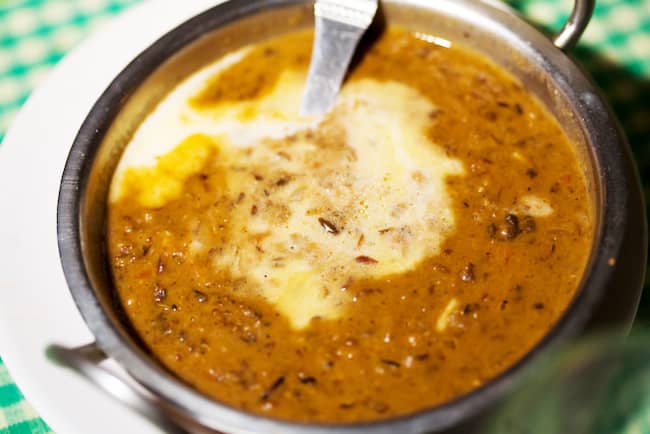 Now, don't think we've forgotten all you vegetarian peeps. Suvidha serves one of the best vegetarian Mughlai food in town, fellas. You should definitely gorge on their Aloo Paranthas, Missi Roti, Dal Makhani, Navratan Korma and Veg Thali at your next fam jam at this joint!
Where | Suvidha - 3058, Netaji Subhash Road
Timings | 11 AM - 4 PM & 7 PM - 11 PM
Meal For Two | Rs 350
Call Them | +91 11 2327 2981 & +91 11 2328 2981
7. Bhaja Govindam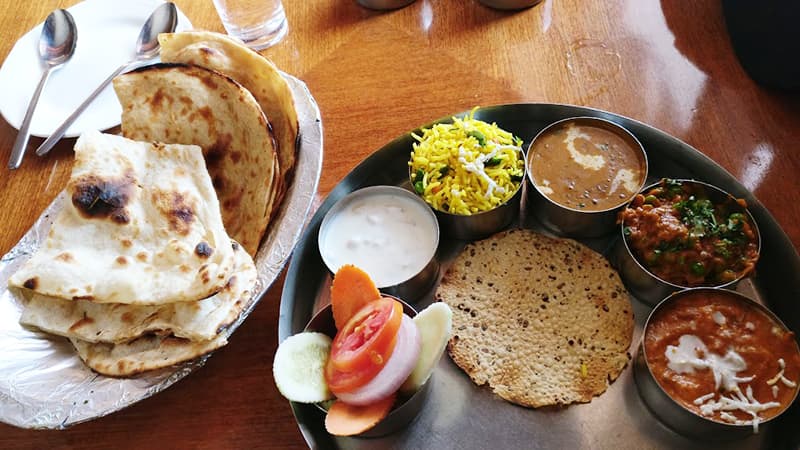 Picture Credits: hemanth kumar
Bhaja Govindam is a vegetarian eatery for people looking for great North & South Indian food. The place is a modest little space with humble service and lets the food speak volumes for itself. Do try their Andhra MLA Dosa, Paneer Kadhai Wali and Spl. Thali and you'll become a fan for sure!
Where | Bhaja Govindam - Delite Theater Building, Asaf Ali Rd, Opposite MCD Park
Timings | 11 AM/PM
Meal For Two | Rs 700
Call Them | +91 11 2327 5356 & +91 9911 905 303
Check Out Their FB Page | https://www.facebook.com/Bhaja-Govindam-247919455339200/
8. Jahangeer Foods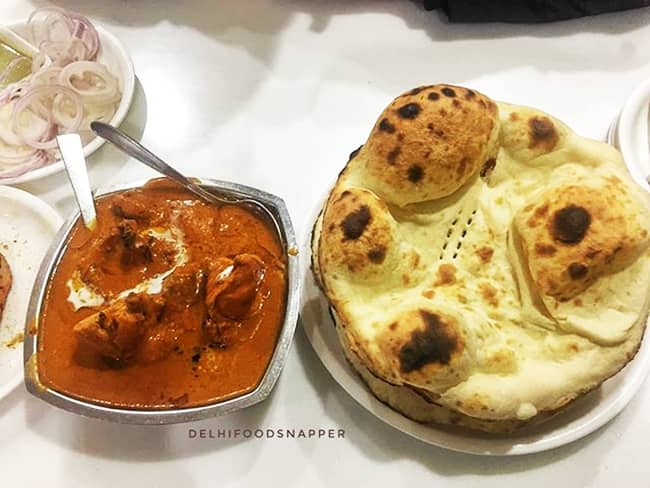 Picture Credits: delhifoodsnapper
Just like the name, the restaurant's cuisine has also been borrowed from the Mughal empire. The menu delights you with a crisp and limited variety of North Indian and royal food including grilled kebabs, fried starters, biryanis and lip-smacking good meat gravies. Though the place does offer a few veggie dishes too, the place is more for the non-veg loving soul.
Where | Jahangeer Foods - Shop No: 5035, Netaji Subhash Marg
Timings | 11 AM - 11 PM
Meal For Two | Rs 600
Call Them | +91 9953 764 336 & +91 11 6557 1778
Your next trip to Daryaganj can't end without hogging at any of these incredible joints. Eat away, folks!