Delhi
Crazy Aesthetic Places Like Sunder Nursery & More To Shoot That Perfect Reels Video At!
We all are pretty serious and particular about how our social media feeds look. To make 'em look aesthetic & perfect, we do everything from following a theme to visiting hidden gems, just so we can capture that one perfect frame. One more viral thing that's doing the rounds are fabulous Reels videos and to ensure all your videos look super fun, we have curated a list of the most fabulous places in Delhi you can use as backdrops!
1. Hauz Khas Village & Complex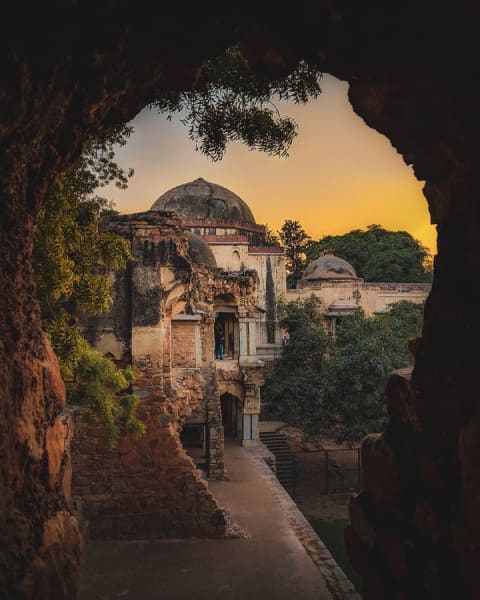 Picture Credits: ron_parikh
Not only is this place perfect for the 'gram, but it'll make for a fabulous location for all your newfangled Reels videos! The placid lake sitting pretty near the centuries-old historic Hauz Khas Fort will give those ethereal and old-world vibes to your video and add oodles of charm to your perfectly curated feed, so come pop over with your smartphone in tow!
Where | Hauz Khas Village & Complex 
Entry | Free
Timings | Monday - Saturday, 10:30 AM - 7 PM
2. Lodhi Colony Art District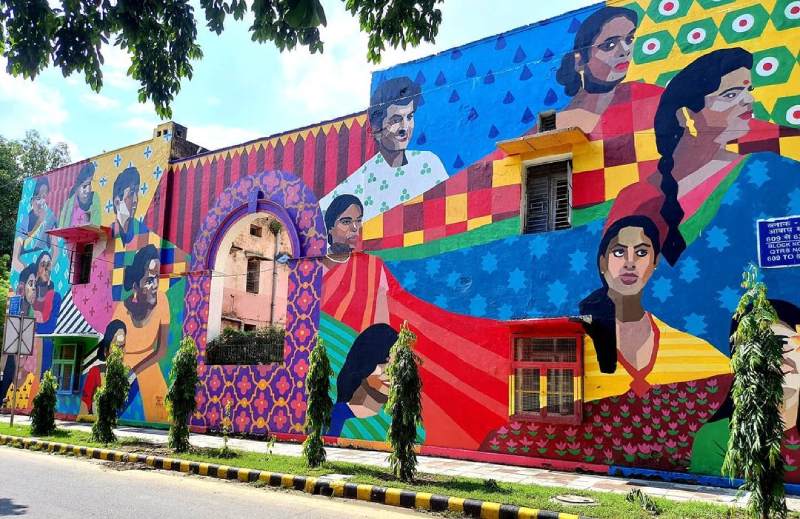 Picture Credits: aggarwal.shivansh
If Delhi has anything that is prettier than the ancient tombs and domes, it's the Lodhi Colony Art District with its crazy awesome wall murals and unforgettable graffiti! With super colourful walls sporting fantastic artwork and a Boho street-style vibe, head out to Lodhi Colony for a fantastic Reels video that'll earn you buckets of likes *wink wink*!
Where | Lodhi Colony Art District - 261, Block 15, Lodi Colony
Entry | Free
Timings | 24 hours
3. Humayun's Tomb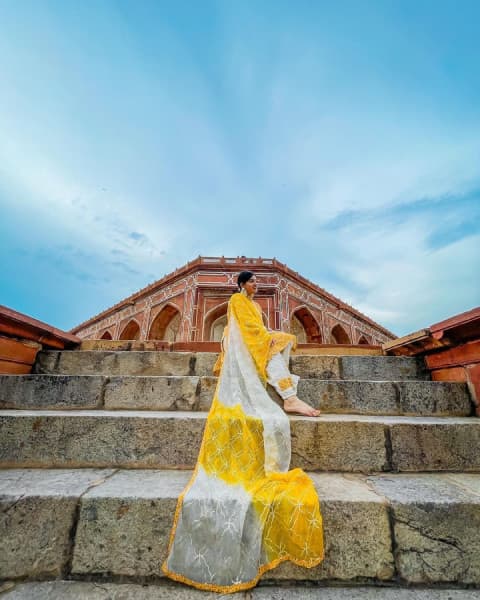 Picture Credits: un_explorador_de_delhi
How could this not be on our list?! If you want your set-up to look straight out of a gorgeous old-timey Bhansali movie, then Humayun's Tomb is where you need to plant your smartphone cameras at. Put on your royal anarkalis and sherwanis and start posing for your Reels video right here, folks!
Where | Humayun's Tomb - Mathura Road Opposite, Hazrat Nizamuddin Aulia Dargah, Nizamuddin
Entry | Rs 35  (For Entry) & Rs 25 (For Video Filming)
Timings | 6 AM - 6 PM
4. Agrasen Ki Baoli
Picture Credits: slavena.gaydarska
A beautiful centuries-old step well that has close to 103 (woah) steps, this historic Baoli is usually crawling with photographers wanting to capture every single stunning angle. And this is exactly why it'll be brilliant for that next Reels video you're planning on uploading, so make a beeline straight here with your tripod and shoot away!
Where | Agrasen Ki Baoli - Hailey Road, KG Marg
Entry | Free
Timings | 9 AM - 5:30 PM
5. Champa Gali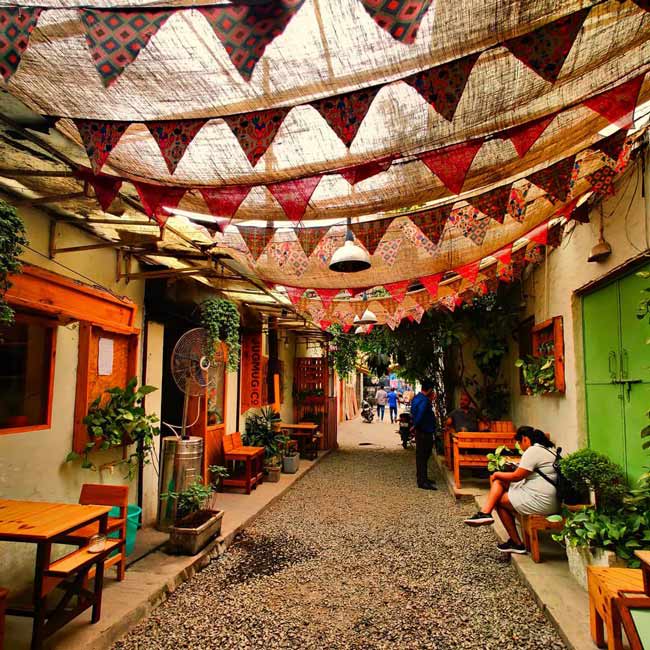 Picture Credits: Bhupesh Kumar
Not only is this place perfect for shopping and post-shopping BFF dates, but it'll make for some ah-mazing Reels videos too. A beautiful gali adorned with twinkling fairy lights and lined with Insta-worthy cafes and oodles of colour and cheer, Champa Gali is our pick for a fabulous and chic Reels video!
Where | Champa Gali - Shed 4, Khasra 258, Lane Number 3, Westend Marg, Behind Kuldeep House, Saidulajab, Saket
Timings | 11 AM - 10 PM
6. The Garden Of Five Senses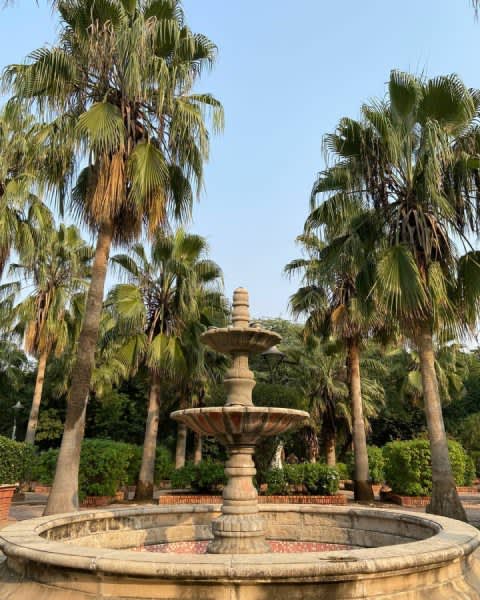 Picture Credits: dumpp.yardd
The Garden of Five Senses is a sprawling park that's spread across a lavish area of 20 acres and includes bamboo courts, Mughal gardens, lil pools covered in lilies and plenty of greenery for you to pose against. Head on over for a meandering walk and a stellar Reels video to boot!
Where | Garden Of Five Senses - Westend Marg, Saidulajab, Saiyad ul Ajaib, Saket
7. Qutub Minar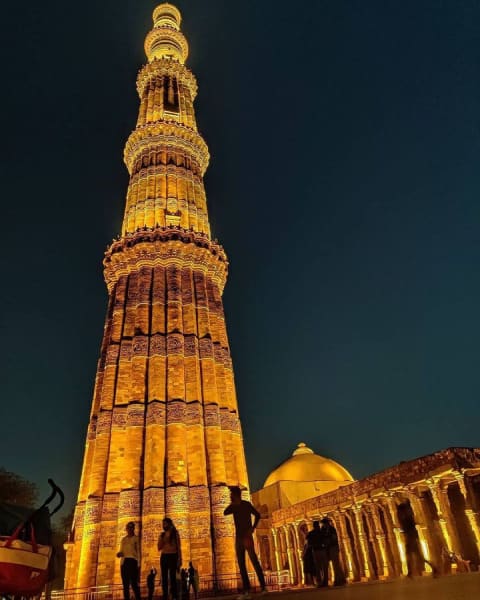 Picture Credits: rachna_safarnama
Wanna recreate typical Bollywood songs (think Chand Sifarish from Fanaa)? Visit the Qutub Minar to get all 'em Aamir Khan & Kajol feels! Roam around the gorgeous complex and take in the rich culture of apni Dilli while stocking up on some much-needed Reels videos, peeps!
Where | Qutub Minar - Seth Sarai, Mehrauli
Entry | Rs 30
Timings | 7 AM - 5 PM
8. Dilli Haat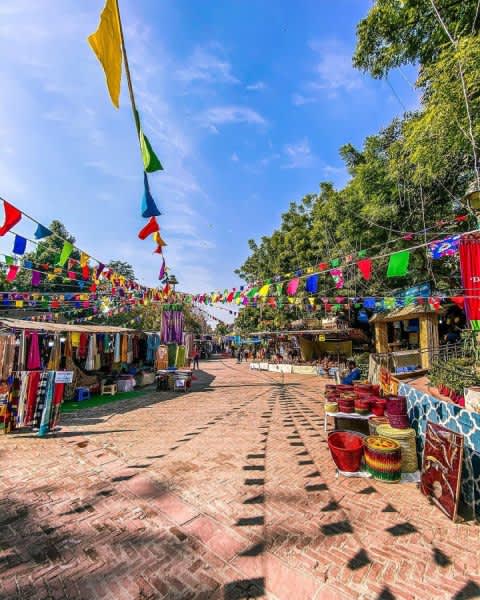 Picture Credits: visualremains
No, this place is not only a tourist hub but can also be a tailor-made location for your videos! Why? A place full of the most vibrant colours, open lawns & Boho vibes, Dilli Haat checks all our boxes for a funky Reels video! Oh, and while you're at it, don't forget to nosh on the yummiest of food sourced from all corners of the country!
Where | Dilli Haat - INA, Pitampura, Janak Puri
Entry | Rs 20
9. Sunder Nagar Nursery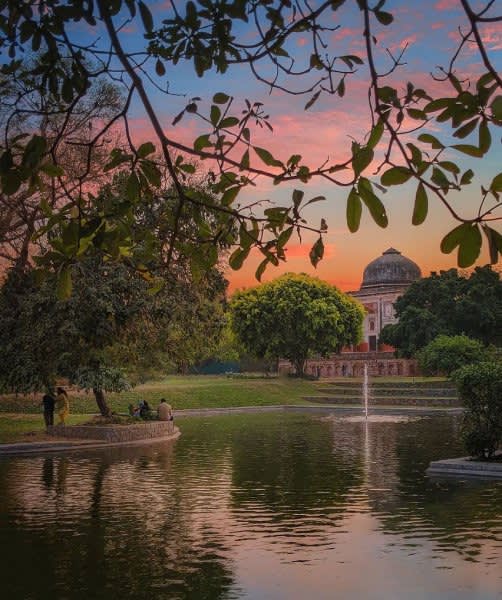 Picture Credits: ratulupadhyay
Sunder Nagar Nursery has redefined how we perceive natural beauty in all its glory!  With flowers blooming, this place offers peace, serenity and a whole bunch of happiness. Head out with a book in hand and your camera for that perfect leisurely and pretty video you've been wanting to post!
Where | Sunder Nagar Nursery - Nizamuddin, Adjoining Humayun's Tomb
Entry | Rs 35
Timings | 6 AM - 6 PM
10. Okhla Bird Sanctuary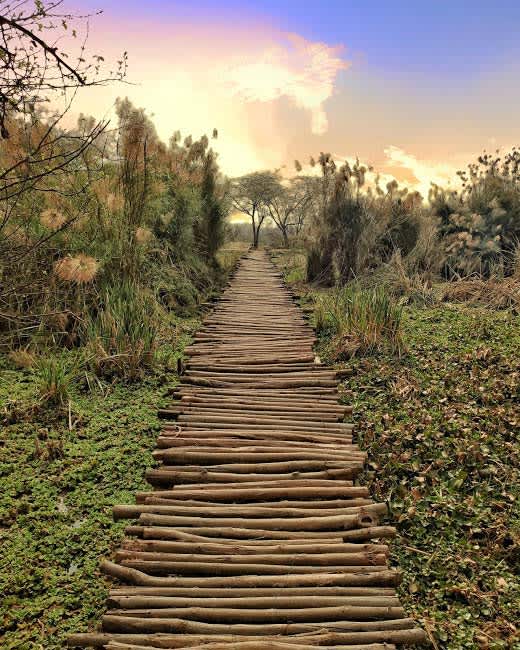 Picture Credits: Hasan Khan
A wooded trail with a variety of flora on both sides, Okhla Bird Sanctuary is a green oasis in the middle of the concrete jungle we call Delhi! This place is ideal for all those green & happy Reels videos you and the gang were planning on shooting, so pop over one morning when the weather's nice!
Timings | 6 AM - 6 PM
Where | Okhla Bird Sanctuary - Noida Plaza, N Block, Pocket K, Sector 95, Noida
Entry | Rs 30
11. Rail Museum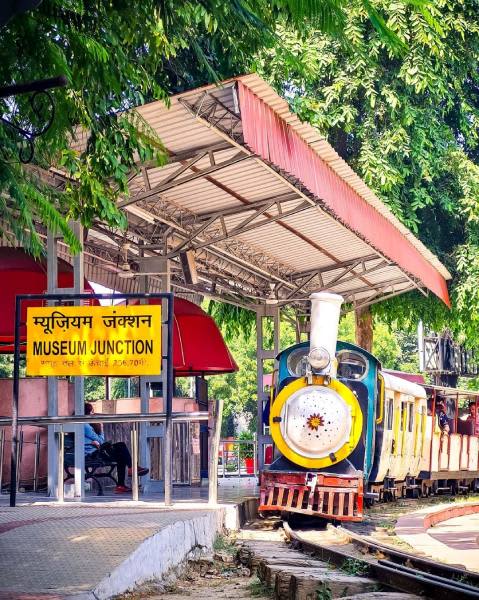 Picture Credits: trains.of.india
Remember our school trips to the National Rail Museum and how we used to beam in excitement watching all those immobile engines and rail coaches? You can also recreate Raj & Simran from DDLJ with bae right here for that ultimate romantic Reels video, so head on over when you can!
Where | Rail Museum - Chanakyapuri
Entry | Rs 50 (Weekdays) & Rs 100 (Weekends)
Timings | 10 AM - 5 PM
Now that we have sorted your Reels shoot scenes, make sure to visit these places to shoot & be the Reels sensation you wanna be! Also, don't forget to go through the guidelines and shoot safely!