Delhi
10 *Cray* Stalls Serving Most Dishes Under Rs 200 At The Grub Campus @ Horn OK Please
Disclaimer: Bearing in mind the current restrictions in the city and the world at large, we're tweaking our content policy and recommendations to focus more on staying indoors and exploring the digital world and all its wondrous offerings! Stay positive, keep hygiene levels up and don't fall prey to panic and misinformation.
If y'all believe that good food = good mood, then make some noise 'cause Delhi's original food truck festival Horn OK Please is coming back into town this March with its 3rd edition *woohoo*! And since we don't want you to miss out on anything there, here're the 10 best food stalls (as if that wasn't enough) that are super duper affordable! 
1. Bombay Brunch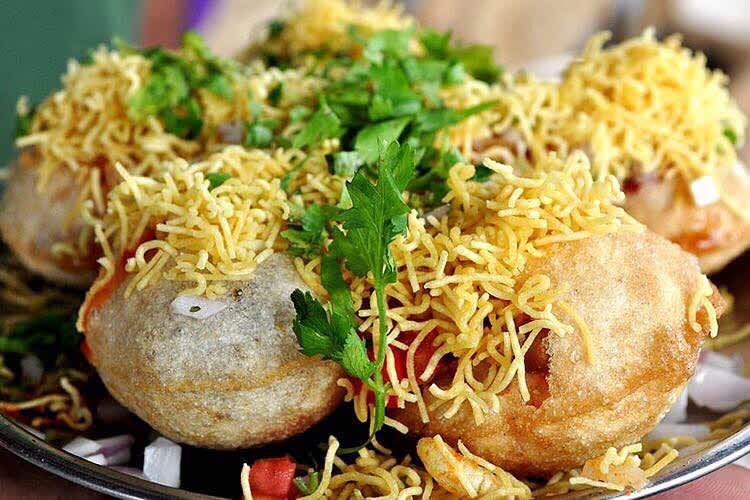 Now we don't have to fly to Mumbai to know how Bambaiya food tastes like *heart eyes*! To give us Delhiwalas a taste of Mumbai street food, Bombay Brunch is coming and parking itself at this RAD fest and you HAVE to try out their Vada Pav, Pav Bhaji & Dabeli Chaat! 
Check Out Their FB Page | https://www.facebook.com/Bombaybrunch/
2. The J Cafe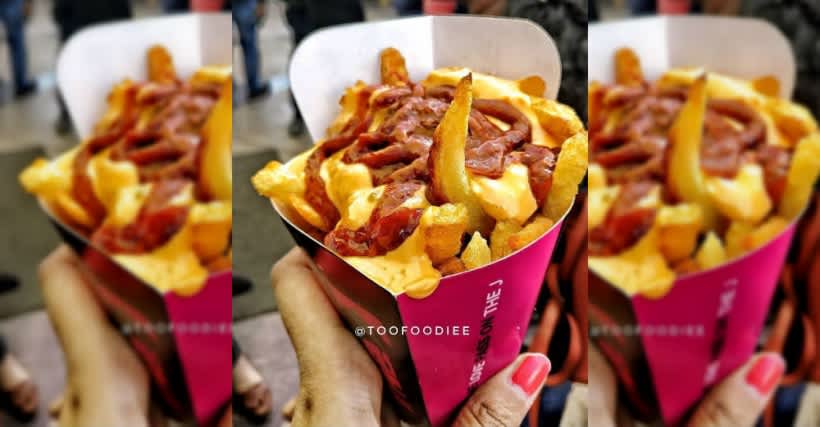 Picture Credits: toofoodiee
Believe in fries before guys? If you do, then hold that thought and drop by at this amazing food stall, where you can build your own fries *WOW*! Their Makhani Fries and Magic Maggi Fries are something you CANNOT miss out on and the best bit is that it's super light on your wallets too! 
Check Out Their FB Page | https://www.facebook.com/thejcafe/
3. The Jalebi Shop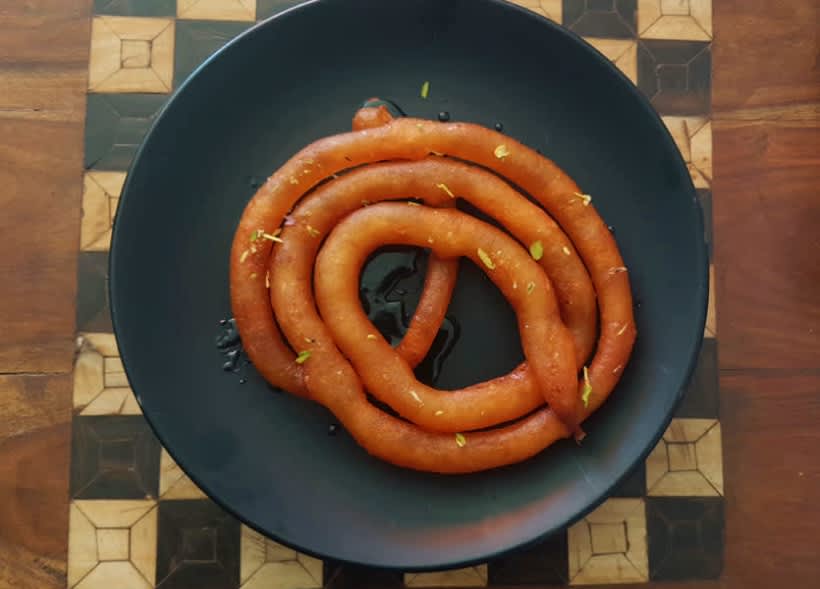 Like your jalebis crispy & huge at the same time? Then this stall is where you should come swing by! Their as-big-as-your-face Gohana Jalebi is something you cannot miss if you, like us, have an incorrigible sweet tooth!
Check Out Their FB Page | https://www.facebook.com/TheJalebiShoppe/
4. 2 Bro's Kitchen
Too broke? Then 2 Bro's Kitchen is where you need to drop by at Horn OK Please, the most kickass original food truck fest of Delhi! These guys are bringing in the creamiest Dal Makhani, yummy Kadai Murgh, Paneer Lababdar and Kurkure Keema Naan, not to mention their patent Butter Chicken Momos!
Check Out Their FB Page | https://www.facebook.com/2Broskitchen/
5. Flippin Fritas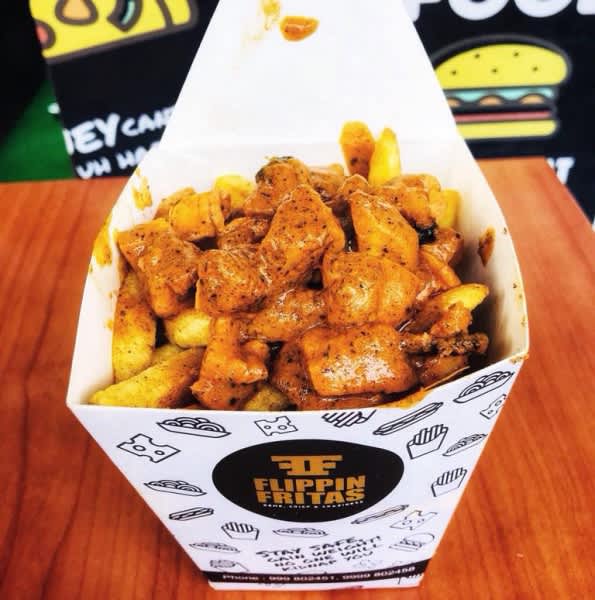 Wanna take your taste buds on a rollercoaster ride? Just bring them to Flippin Fritas' stall & you're sorted! This place has a lot of options on little menu, and our faves are their Butter Chicken Fries & Peri Peri Fries, so come swing by for a scoopful (or three)!
Check Out Their FB Page | https://www.facebook.com/FlippinFritas/?ref=py_c
6. Dogs & Wiches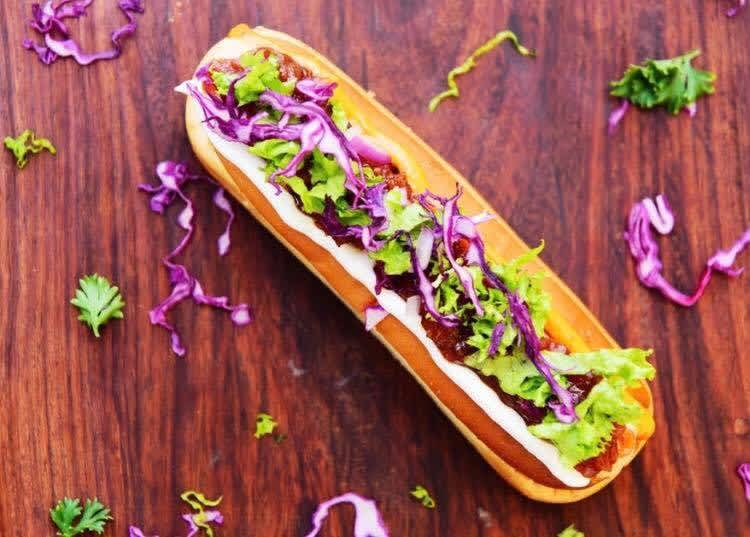 They say when you eat better, you feel better and for that very reason, you have to head to this ah-mazing stall! Their scrummy waffles, Caramel Frappe & hot dogs are simply out of the world, so defo come drop by at Dogs & Wiches.
Check Out Their FB Page | https://www.facebook.com/dogsandwiches/
7. Fumo Creams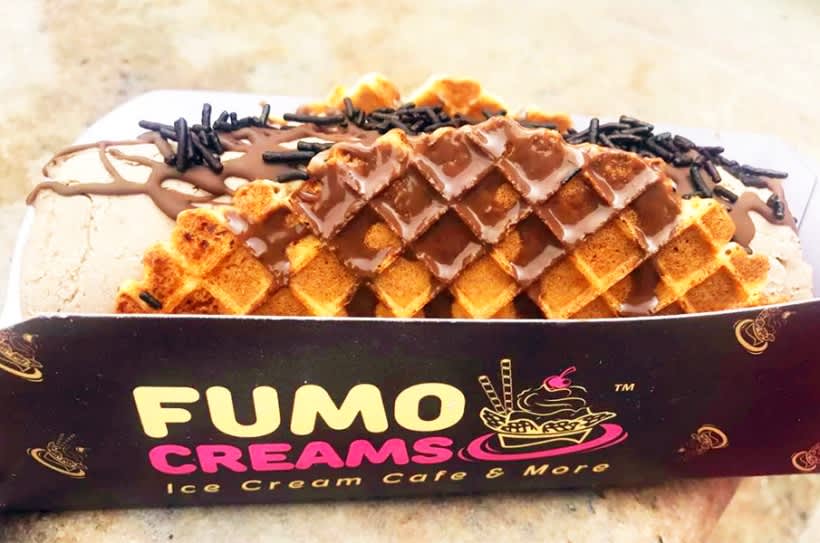 Come trooping over to this stall and devour the yummy ice cream rolls, waffles & brownies these guys dish up! Our personal fave and something we urge y'all to try are the Fumo Special & Tropycandy *yum, yum*! 
Check Out Their FB Page | https://www.facebook.com/fumocreams/
8. The Minnions Cafe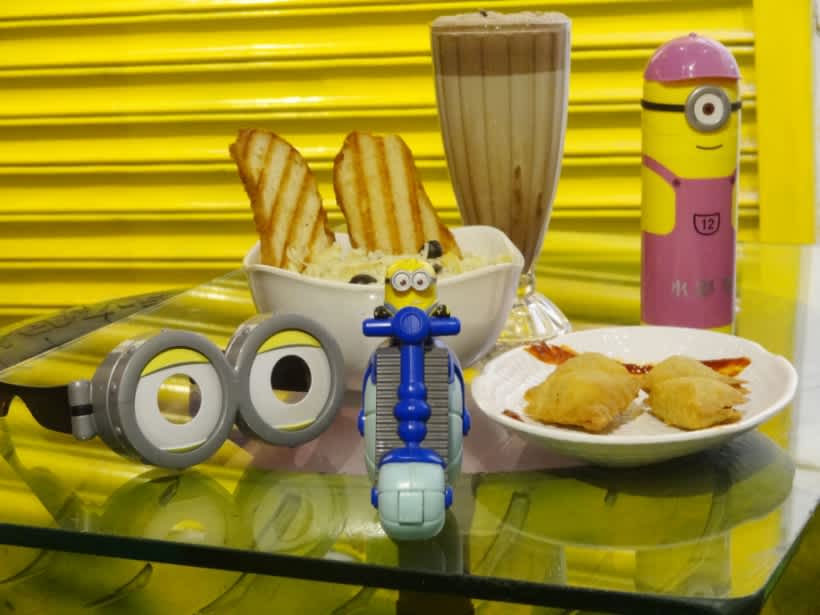 This cafe dedicated to our beloved Minions is dropping by at this fest and we couldn't be more excited! The Minnions Cafe is bringing in their scrumptious Maggis, pastas, pizzas and some kickass slurp-worthy shakes, mojitos and so much more that our tummies are already growling!  
Check Out Their FB Page | https://www.facebook.com/itstheminionsworld/
9. Sita Ram Diwan Chand 
If you're a true Delhiwala then Sita Ram Diwan Chand HAS to be your fave place for Chole Bhature! And hear up - these guys are bringing in their legendary Chole Bhature to H.O.P. 3.0 and we're legit happy dancing! So drop by and hog away!
Check Out Their FB Page | https://www.facebook.com/SitaRamDiwanChand/
10. 8 Mile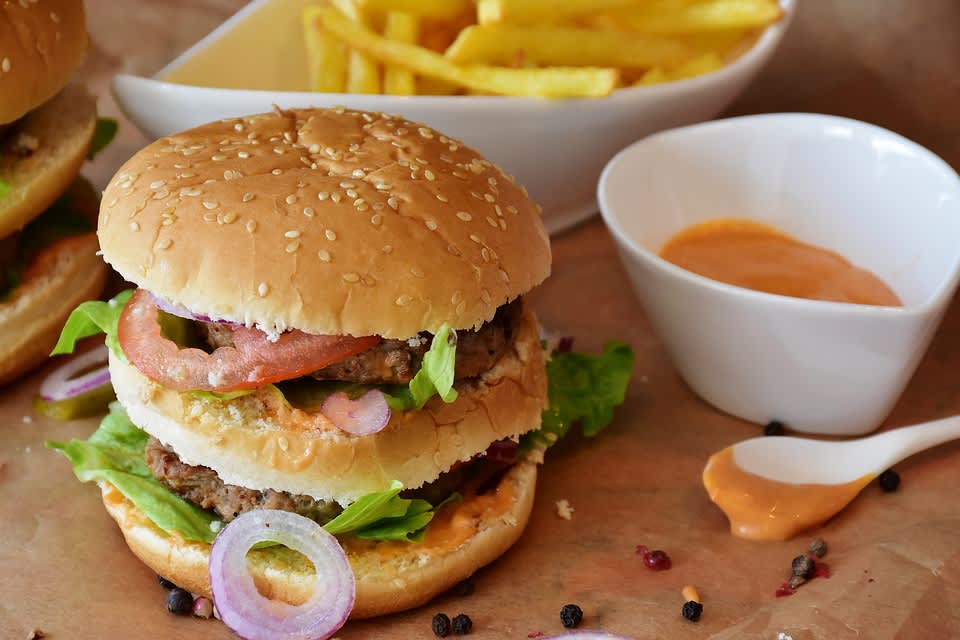 This Is A Representative Image
From satiating our midnight cravings to being a post-lecture saviour, burgers are bae for sure! This place is where you need to be for the perfect burger binge at Horn OK Please! From chicken burgers to delicious, crispy fries, these guys have everything, so come drop by.
Plus, apart from The Grub Campus, 150+ food stalls including a Dessert Zone, a Waffle Mart, Kebab Lane and three insane bars and TONS more! Seriously, this fest promises to be legen-wait for it-dary, so you HAVE to come on by! 
PS - Stay tuned for more deets as the early bird tickets of this kickass fest will be out soon! 
When | Friday - Sunday, 9th - 11th March 
Timings | 12 Noon - 10 PM 
Where | JLN Stadium, Gate No. 14
Buy Your Tickets Here | https://www.nearbuy.com/offer/delhi-ncr/pragati-vihar/Horn-OK-Please-Food-Truck-Festival-55761/55761 
RSVP On FB Here | https://www.facebook.com/events/794727764051293/