Delhi
11 Brand New Eateries That Popped Up In March You Gotta Go Check Out With Your Squad RN!
It rained restaurants and cafes in the city this March and our foodie soul is happy dancing! And to guide you a li'l, we handpicked 11 amazing eateries that popped open in Delhi - NCR recently. Check them out 'cause you definitely don't wanna miss out on all the yummy food these guys are serving! 
1. Kafe Republic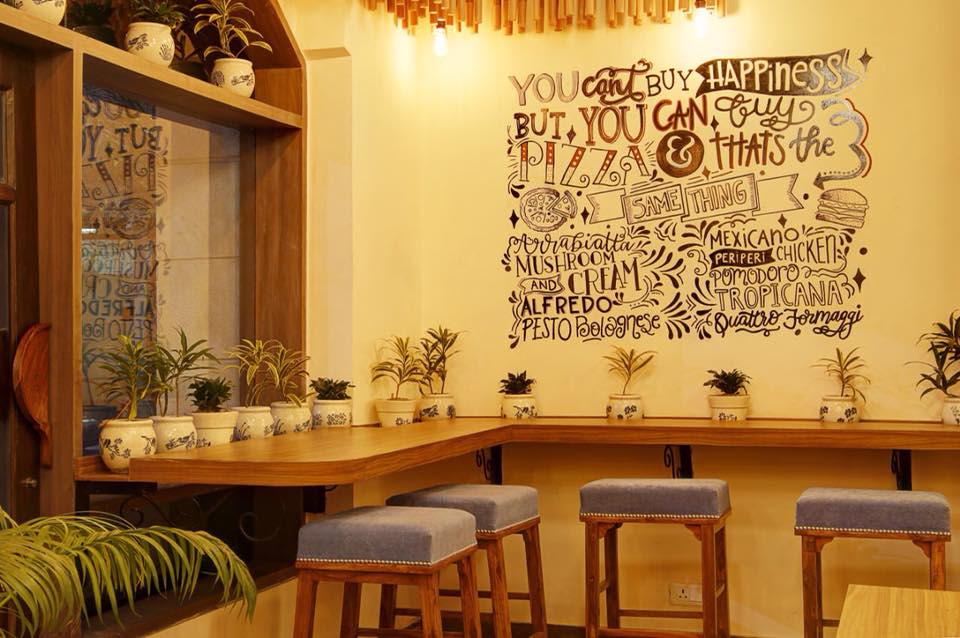 All ya peeps in Indirapuram, this new awesome sauce place is for those much-needed dates with your BFF! Nestled in Shakti Khand II, the peeps at this cafe have mastered the art of whipping up some of the most perfect and oh-so scrummy dishes for all the bhukkads! 
The ambience and decor of this place is so soothing and beautiful that we can't help looking around and admiring the place over and over again. Don't forget to order the Peri Peri Chicken Pizza and the Schezwan Chicken burger here - they're just amazing! 
Meal For Two | Rs 700 
Where | Eros Market Place, Shakti Khand II & Indirapuram
Timings | 11 AM - 11 PM 
Call Them | +91 9711 115 355
Check Out Their FB Page | https://www.facebook.com/kafeindirapuram/
2. Laidback Cafe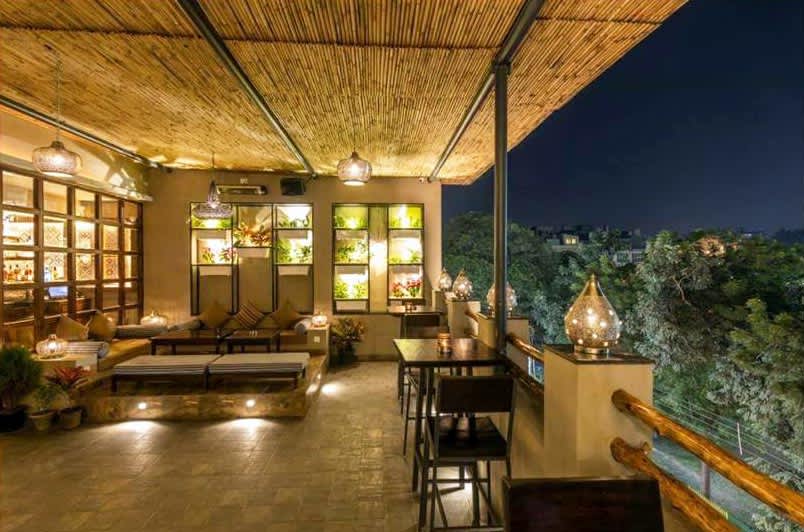 Laidback Cafe has been in GK for a while but these guys recently flung open doors at the posh M Block market  and we can't wait to devour their Butter Chicken Burger and the special Shalom Sangria there! With a beautiful outdoor sitting area, this place is perfect for those late evening gossip sessions with your BFF! 
Meal For Two | Rs 2,700  
Where | Laidback Cafe - M Block Market, GK II
Timings | 12 Noon - 1 AM
Call Them | +91 8586 976 045
Check Out Their FB Page | https://www.facebook.com/Laidback-Cafe-Gk-2-143874279662939/
3. NicoCaara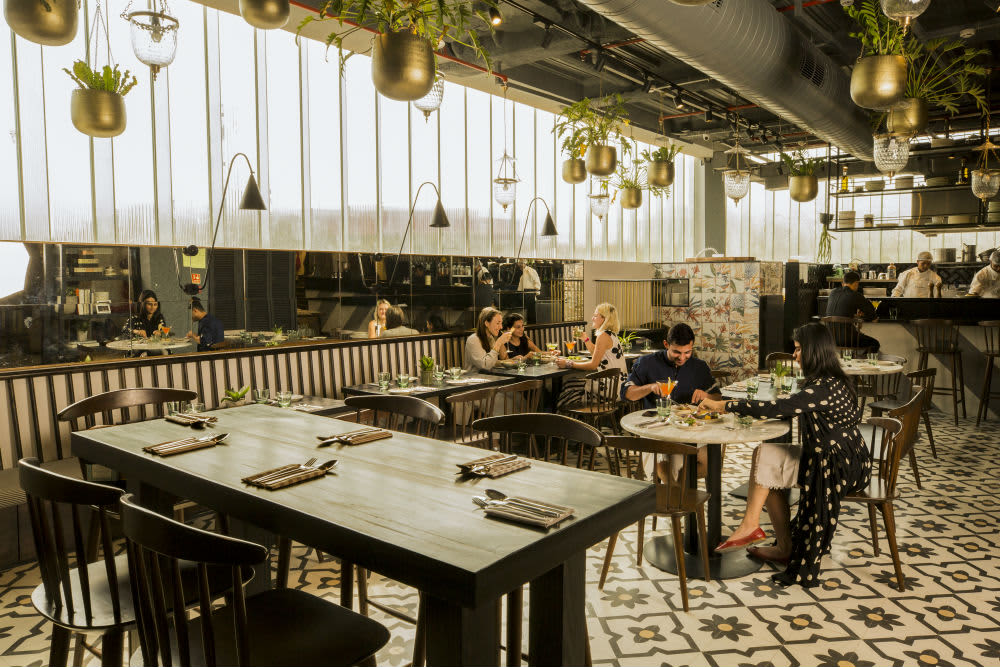 Joining hands with the CAARA cafe in DLF Chanakya, Nicobar has launched a super awesome store cum cafe and it's called NicoCaara *such a cute name*! This place has a long menu of many scrumptious dishes that you can hog on after you get over the cuteness of this cafe, so if you haven't checked out this one yet, then we say you go right over.  
Meal For Two | Rs 1,000
Where | NicoCaara - DLF Chanakya, Chanakyapuri
Timings | 12 - 5 PM
Call Them | +91 8588 000 150
Check Out Their FB Page | https://www.facebook.com/nicobarstudio
4. Wangchuk's Ladakhi Kitchen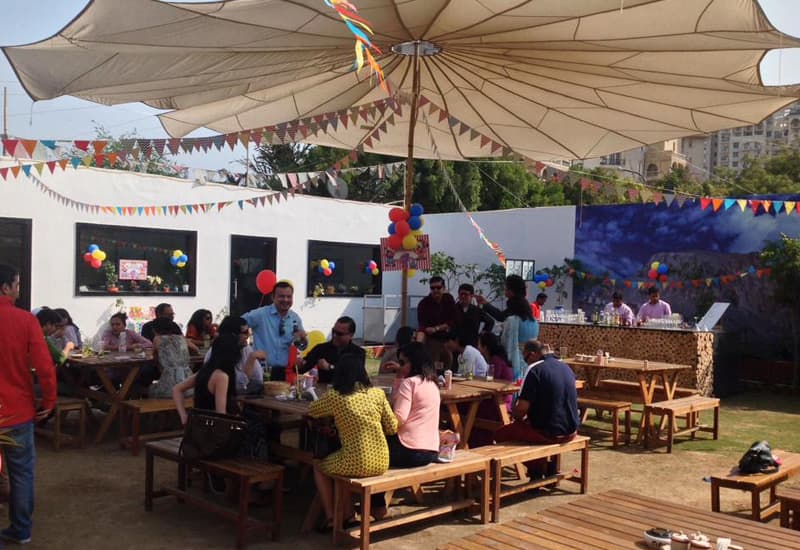 After wowing the people of Sushant Lok and Golf Course Road, our very own Wangchuk's Ladakhi Kitchen has made its way to Sector 47 in Gurgaon! With a rustic Tibetan ambience, including both indoor and outdoor seating, this place serves some of the most scrummy delicacies. 
These guys have a crazy variety of momos, right from Ladakhi Momos to Yarkandi Momos, AND they have some of the finest Oriental dishes too! So scamper over and dig in! 
Meal For Two | Rs 850
Where | Shop 7A, Thakran Market, Sector 47, Malibu Town, Gurgaon
Call Them | +91 9212 671 900
Check Out Their FB Page | https://www.facebook.com/ladakhikitchen/
5. Studio XO Bar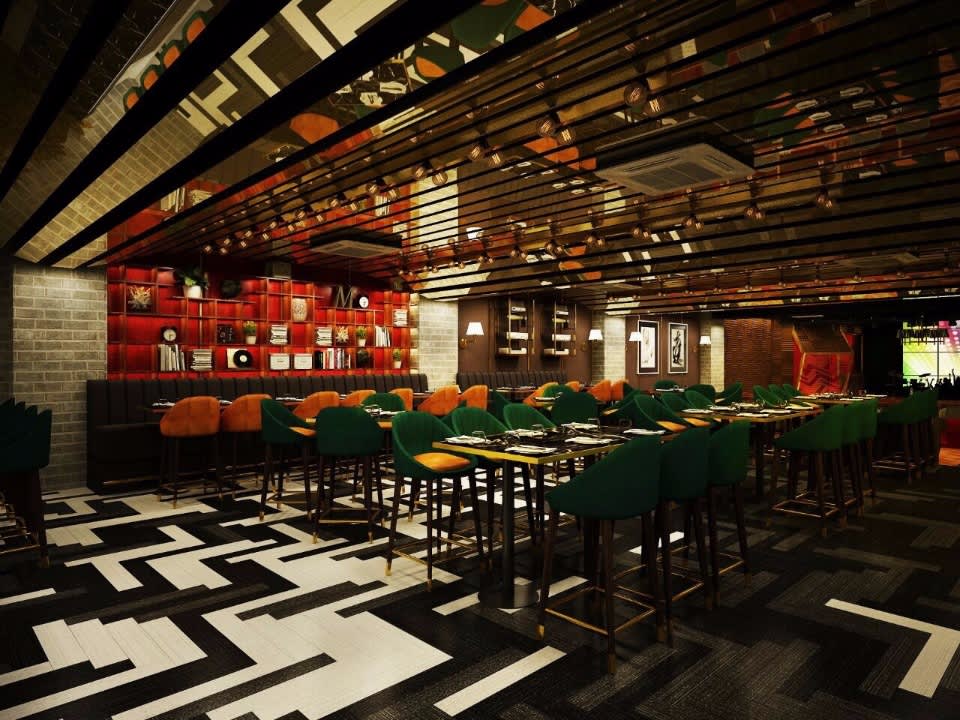 All ya music enthusiasts, put your hands up in the air and get ready to party 'cause we just found a new party place for y'all and they have sorted out all your weekend scenes. Studio Xo Bar calls in some of the coolest DJs and bands in town and we can't wait for this party to start. So put your dancing shoes on and head to this bar to shake a leg!
Meal For Two | Rs 1,500
Where | M4, Second Floor, South Ex II
Timings | 12 Noon - 12 Midnight
Call Them Up | +91 9773 980 400
Check Out Their FB Page | https://www.facebook.com/studioxobar/
6. Club Tito's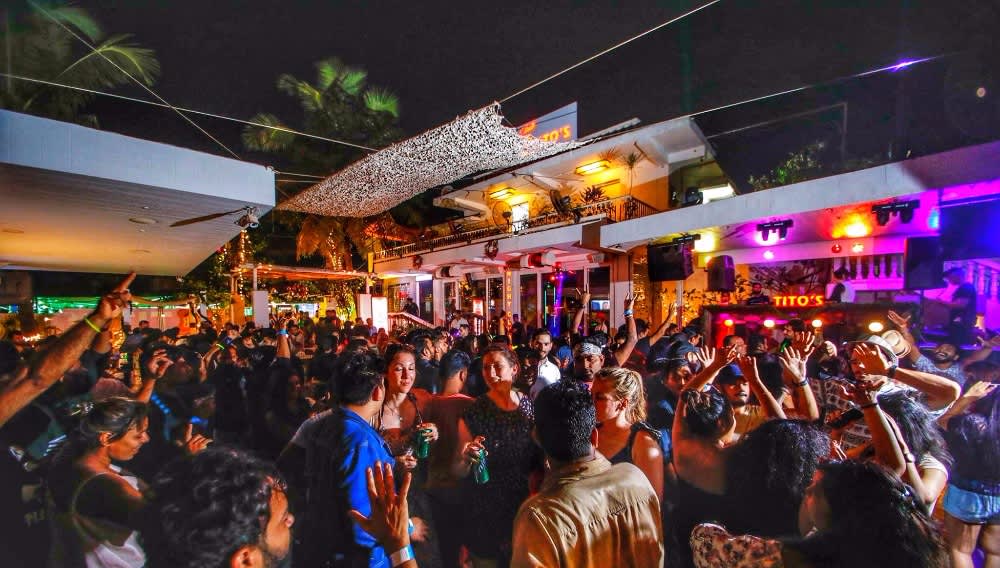 For all those who consider Goa their second home and have partied like maniacs at the famous bar called Tito's - this hot and happening nightclub is now open in Noida and y'all need to cancel every plan and head here ASAP!
This addition to Delhi's nightlife is bound to give crazy AF party goals to y'all 'cause they serve delicious Chicken Lollipop, Tandoori Platter and Goa-centric dishes like Chicken Cafreal and Prawn Balchao, not to mention their extravagant bar menu serving wine, beer, cognac, whiskey and vodka, gin and Bacardi based cocktails as well *WOOHOO*!
Where | Gardens Galleria, Sector 38 A, Noida
Meal For Two | Rs 1,600
Call Them | +91 8448 983 340 & +91 8448 983 341
Timings | 1 PM - 1 AM
Check Out Their FB Page | https://www.facebook.com/TitosNoida/
7. Cafe Junk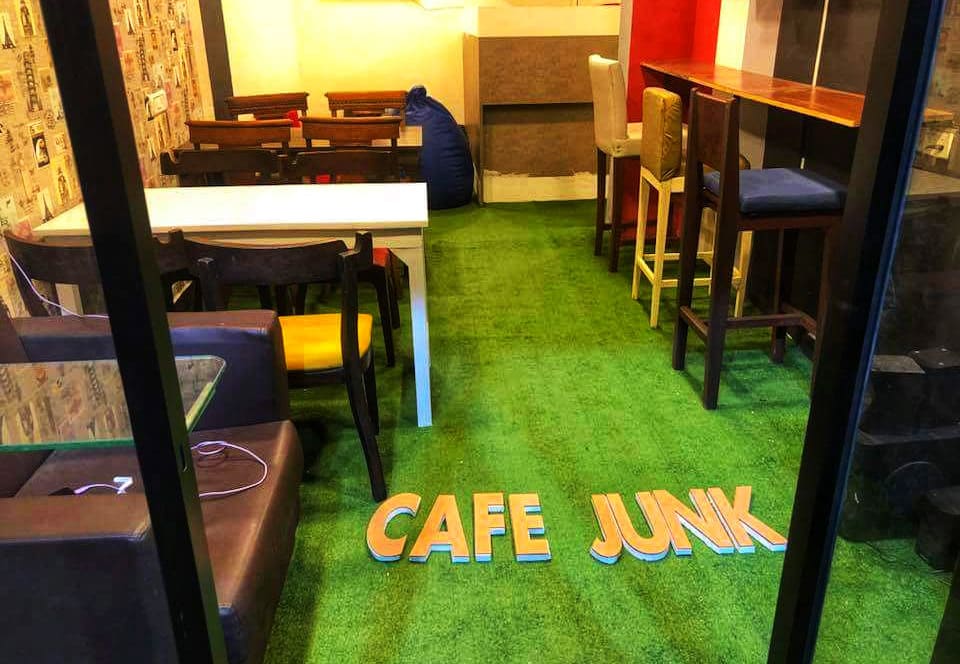 All those people who say that money can't buy happiness have obviously never been to a good cafe and had some ah-mazing grub! Tucked away in Mayur Vihar Phase II, Cafe Junk is really one-of-its-kind! 
As the name suggests, this cafe is made of reused junk, which gives it a rather funky and contemporary look. They have this Spicy Onion Rings Pizza and you need to try their Chocokitkat Shake to know the feeling of absolute bliss! 
Where | E-3, Junction Market,  Mayur Vihar Phase II
Timings | 11 AM - 11:30 PM
Call Them | +91 9582 395 979
Check Out Their FB Page | https://www.facebook.com/Cafe-Junk-1788136578149642/
8. DASHI - Dimsum & Sushi Bar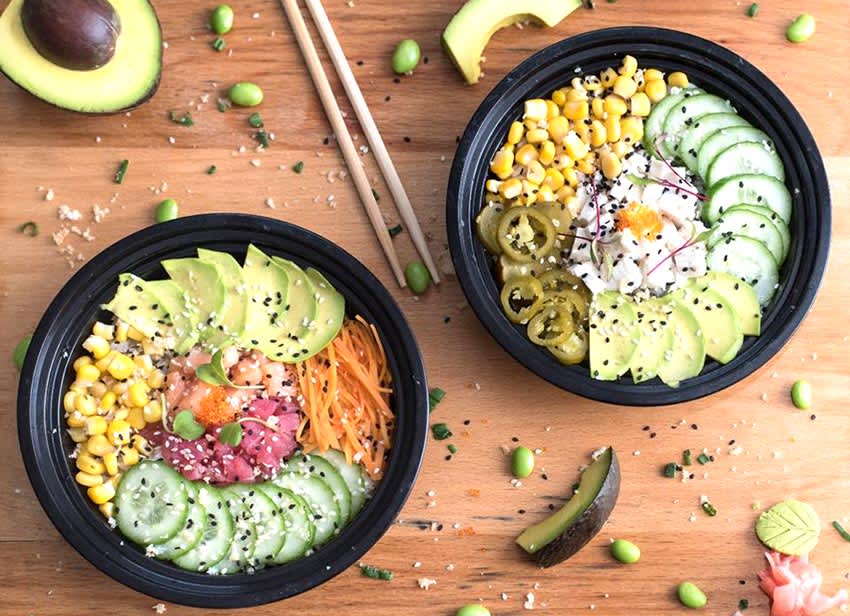 This one's a breath of fresh air for all West Dilliwalas who desperately needed a break from North Indian food, and gorge on something new and fresh. Located in Punjabi Bagh, DASHI is a cute lil sushi and dim sum bar which has everything a dim sum lover can ask for. They do great Silken Tofu And Bok Choy & Rainbow Sushis, so come on by!
Meal For Two | Rs 600
Timings | 12 Noon - 11 PM
Where | 49/43, Studio 4, AKS Complex, Punjabi Bagh
Call Them | +91 9911 049 595
Check Out Their FB Page | https://www.facebook.com/dashidelivers/
9. Dhadoom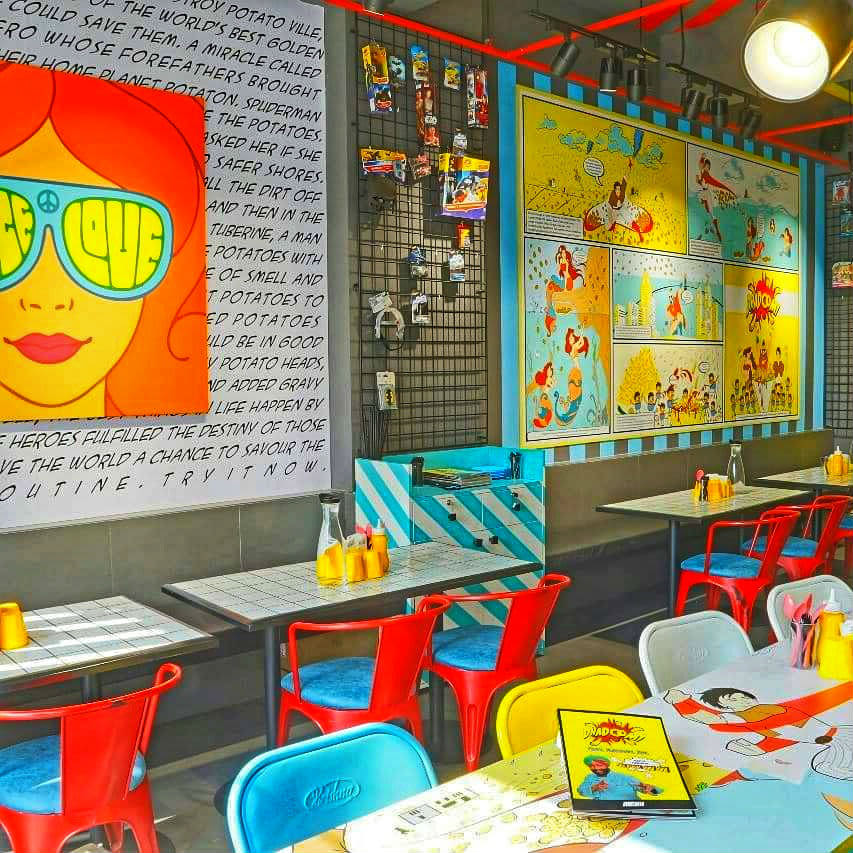 A super Insta-worthy cafe has just popped up on the NSP foodie block and we're going gaga gushing about it! Called Dhadoom, this cafe has comic strips adorning its walls and the most insane variety of fries you'll ever find! 
Their crazy saucy fries includes options like Mumbaiya Pav Bhaji Fries, American Cheesy Balls Fries, Soya Makhani Fries and they have special Unicorn Fries which they serve in a cute lil truck and it's just aww-some! Come drop by!
Meal For Two | Rs 400
Timings | 11 AM - 12 AM
Where | Dhadoom -  Aggarwal Millenium Tower, Netaji Subhash Place
Check Out Their FB Page | https://www.facebook.com/Dhadoom/
10. Four Foolish Friends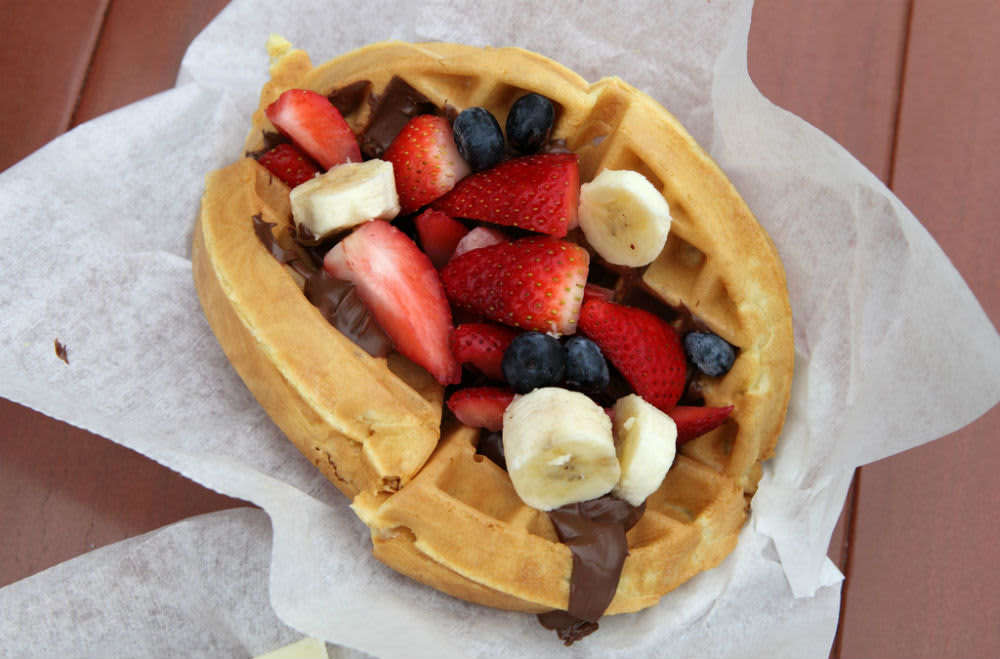 This Is A Representative Image
Y'all need to head to this brand spanking new cafe in NSP which has a very quirky touch to it called Four Foolish Friends *TADAA*! This awesome sauce cafe just opened its doors to us bhukkads and they're serving gourmet burgers like Mozzarella & Chilli Chicken, Masala Keema Sloppy Joes, Southern Fried Chicken, Bacon Wrapped Pineapple & Lamb, Paprika Fried Fish & LOADS more to gorge on! 
So go visit the Four Foolish Friends cafe with your 4 (or 10) foolish friends & have a gala time!
Meal For Two | Rs 600
Where | G-6/G-7 HB Twin Towers 2, NSP
Call Them | +91 9971 377 023
Check Out Their FB Page | https://www.facebook.com/fourfoolishfriends/
11. Garam Dharam, Murthal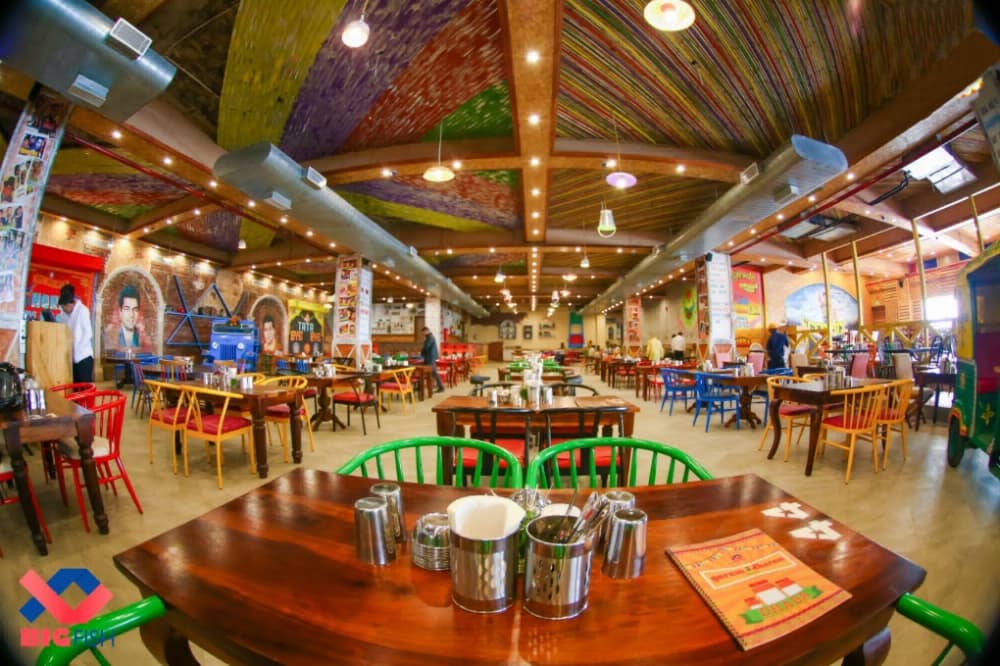 Haryana's highway hub, Murthal just got its own Garam Dharam dhaba, which is officially inspired by Dharam Paaji! *OYEE HOYYEE* Yes, you heard it right! Murthal, every foodie's pit stop for scrumptious and buttery parathas, just got a brand new eatery and we all know what this means - road trip! So what are you waiting for? Head on over!
Meal For Two | Rs 800
Timings | 24*7
Where | Murthal
Call Them | +91 9897 830 210 
Check Out Their FB Page | https://www.facebook.com/Garamdharammurthal/
So guys, get your squad ready and go feasting at these newbies RN!