Delhi
8 Cafes In Delhi Where You & Your BFF Can Have A Delish Meal Starting @ JUST Rs 400!
Disclaimer: Bearing in mind the current restrictions in the city and the world at large, we're tweaking our content policy and recommendations to focus more on staying indoors and exploring the digital world and all its wondrous offerings! Stay positive, keep hygiene levels up and don't fall prey to panic and misinformation.
We know we're all diggers for pretty looking cafes & good tasting food and when both of these come at an affordable price too, we just can't contain our excitement! So get ready to hog on some delicious food with these pocket friendly cafes in Delhi where you can enjoy a meal for two starting at just Rs 400! P.S. Some of these places might be closed, given the current scenario.
1. Cha Bar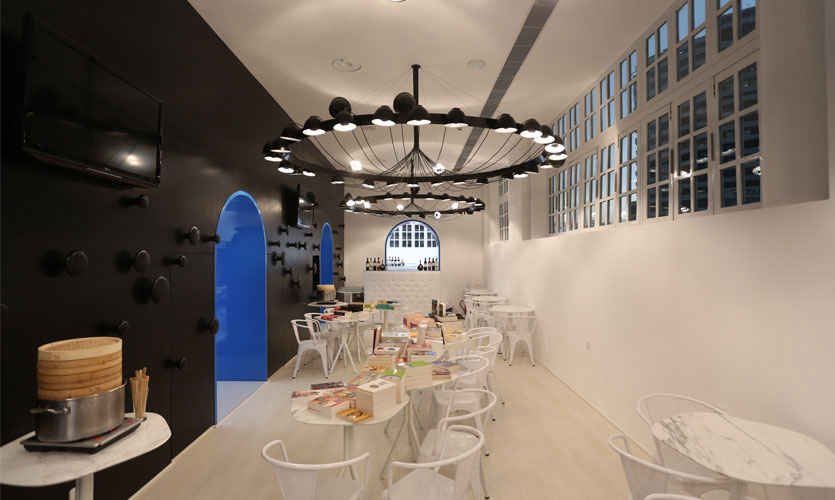 Imagine yourself indulging in a good book, sipping tea or coffee and relaxing on a chair, Cha Bar is about all this and more! This book cafe offers a warm, cozy and peaceful environment with a limited but awesome menu for you to enjoy your lazy Sunday afternoon at. They even have a great array of teas and yummy desserts, all of which are absolutely amazeballs!
Where | Cha Bar - CP, Satyaniketan, Kamla Nagar
Meal For Two | Rs 500
Call Them | +91 11 4206 8375
Check Out Their FB Page | https://www.facebook.com/ChaBarOfficial/
2. BYD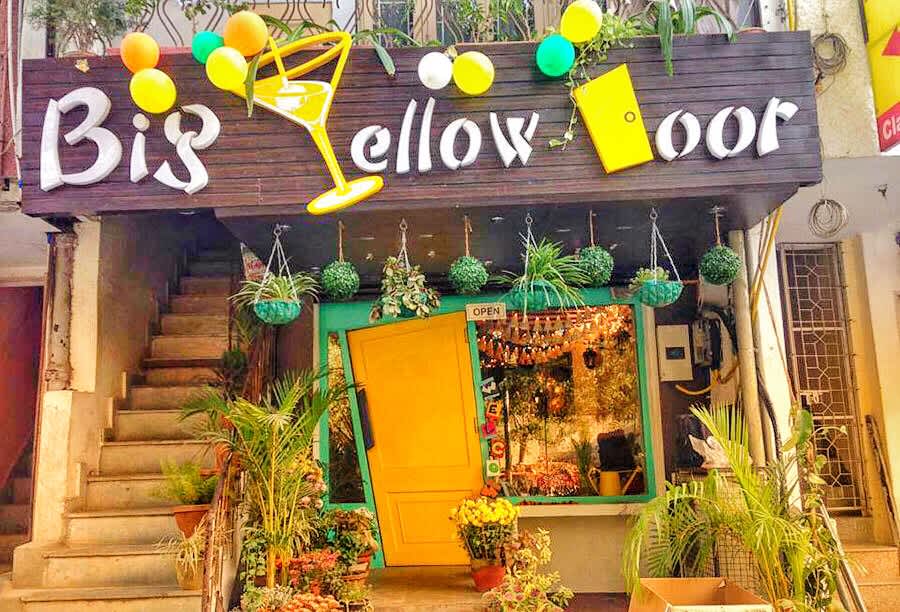 Quite literally, there's a big yellow door at the entrance of this cafe with delicious food waiting for you inside! The interiors of this cafe are quite quirky and innovative, made using a lot of recycled stuff. All the dishes served here are absolutely heavenly and topped with a generous portion of cheese like baked nachos, baked pasta & the Cheese Bomb Burger! Definitely check these out if you wish to indulge in a cheesy affair!
Where | BYD - GTB Nagar, Vijay Nagar & Satya Niketan
Meal For Two | Rs 700
Call Them | +91 7042 294 299
Check Out Their FB Page | https://www.facebook.com/BigYellowDoor/
3. Blackjack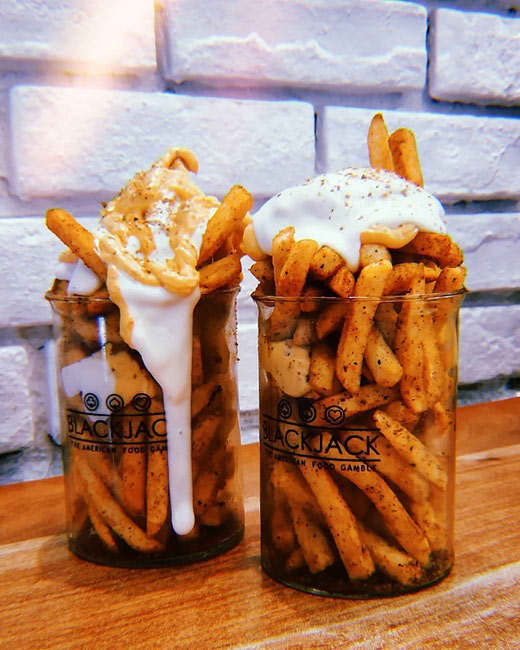 Picture Credits: ishitamishraa
Located in the heart of Punjabi Bagh, Blackjack is all about authentic American food like hot dogs, burgers, sandwiches & our beloved fries which are served here in 6 crazy varieties like Disco and The Justin Bieber! All their dishes are absolutely lip smacking with a little twist added, making them a tad bit different from their typical versions and all of this at fairly affordable prices! We're already drooling!
Where | Blackjack - Shop 1, Plot 23, North West Avenue, Club Road, Punjabi Bagh
Meal For Two | Rs 500
Call Them | +91 11 4019 5309
Check Out Their FB Page | https://www.facebook.com/blackjackdelhi
4. Ama Cafe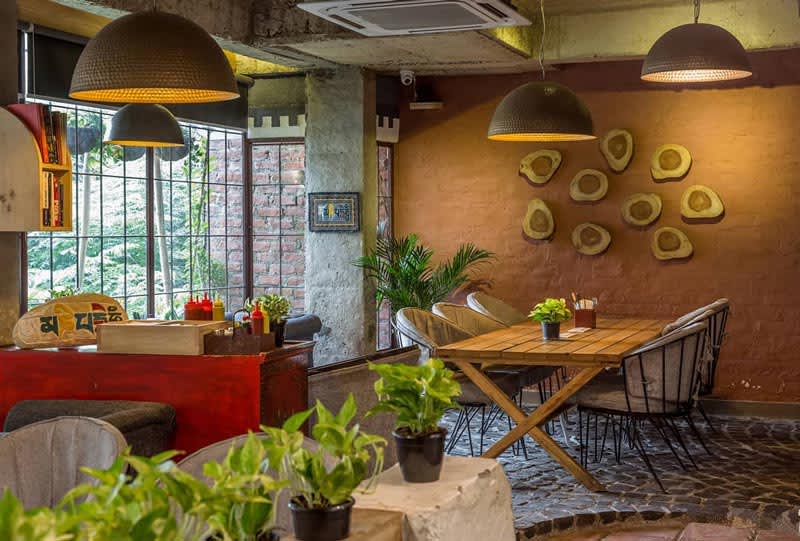 Running on a low budget and still want to enjoy some fancy food? Don't worry, Ama Cafe has got your back! With a great atmosphere for you to hang out with your friends, this place serves some really nice ice teas, coffees, shakes, pancakes, pizzas, sandwiches and desserts! Brownie points definitely go to them for their chic and soulful decor & pocket-friendly pricing! 
Where | Ama Cafe - House 6, New Colony, Majnu Ka Tila
Meal For Two | Rs 450
Call Them | +91 11 2381 1317
Check Out Their FB Page | https://www.facebook.com/AmaCafeMT/
5. Triveni Terrace Cafe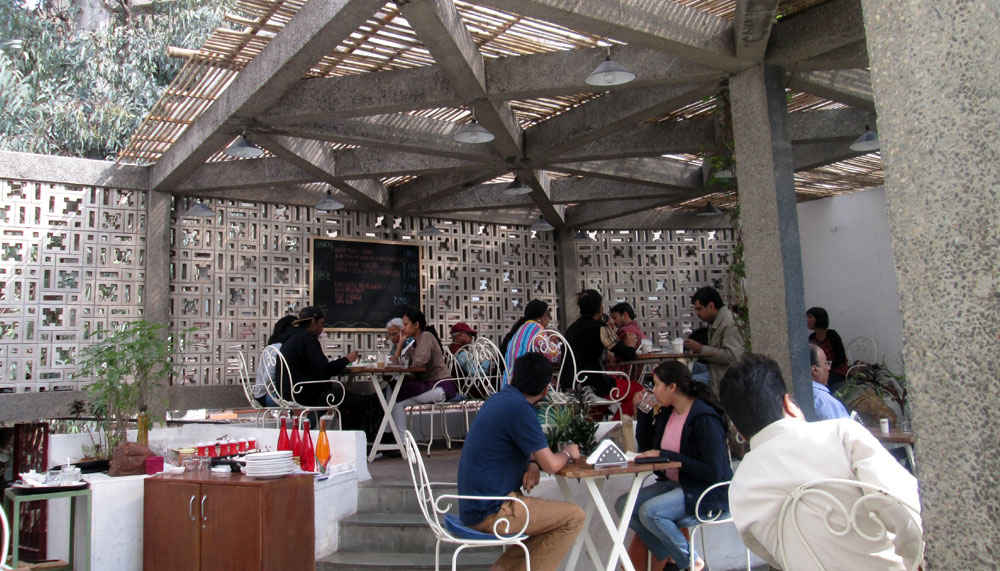 Tucked away in the Triveni Art Complex, this terrace cafe is our go to place this winter for its lush green surroundings and quaint atmosphere! It serves some unique dishes like Yoghurt & Cheese Croquettes, Kamal Kakdi Ke Kofte & Aam Papad Dark Chocolate Dense Cake *nice!*. 
So if you're someone who likes experimenting with their food, this awesome cafe will satiate all your cravings!
Where | Triveni Terrace Cafe - 205, Tansen Marg, Opp. FICCI Auditorium, Mandi House
Meal For Two | Rs 550
Call Them | +91 9971 566 904
Check Out Their FB Page | https://www.facebook.com/cafeattriveni/
6. Chai Coffee Biscuit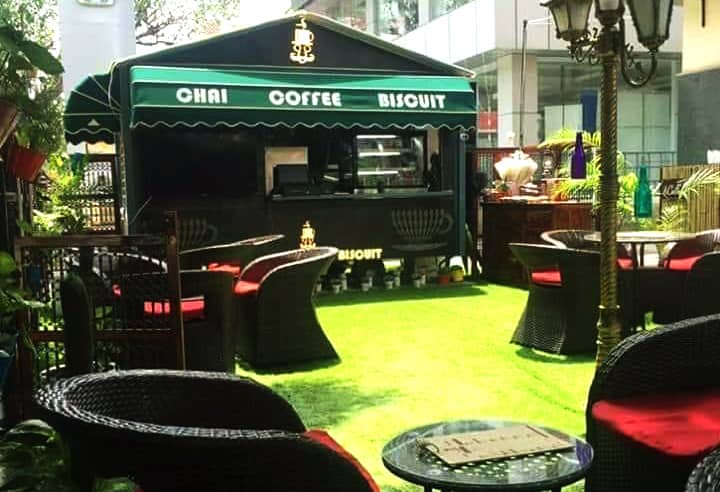 If you're looking for a cute, pretty cafe in Dwarka that's also pocket friendly, then Chai Coffee Biscuit is the place for you! They have both indoor & outdoor seating where you can chill & unwind with your buddies. 
We're totally in love with the beautifully designed menu with their 'Chai Pe Charcha' tea menu & 'Espress Yourself' coffee menu alongside a huge variety of 'Lite Bites', pizzas & sandwiches!
Where | Chai Coffee Biscuit - Dwarka & Satyaniketan
Meal For Two | Rs 400
Call Them | +91 9988 663 377
Check Out Their FB Page | https://www.facebook.com/Ccbcafeco/
7. Wenger's Deli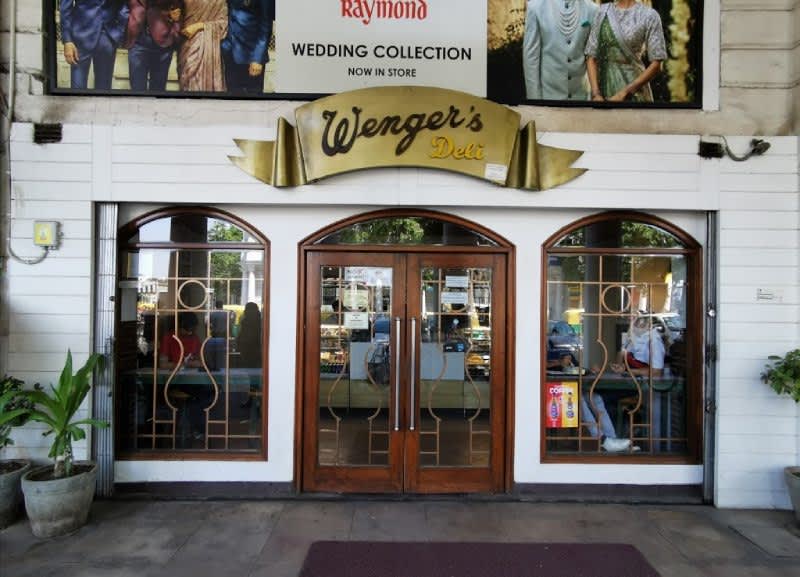 Picture Credits: Arpit Jaiswal
The interiors of this place are minimalistic & gorgeous with a few tall chairs and wall faced racks with some beautiful pictures transporting you to a little French bakery in the paved streets of Paris. The food and desserts here are famous all over town and their Nutella Waffle is totally scrumptious, we hear. Come on by!
Where | Wenger's Deli - A-18, Radial Road, CP
Timings | 11 AM – 7:45 PM
Meal For Two | Rs 400
Call Them | +91 11 2332 8589
8. Crepe-fe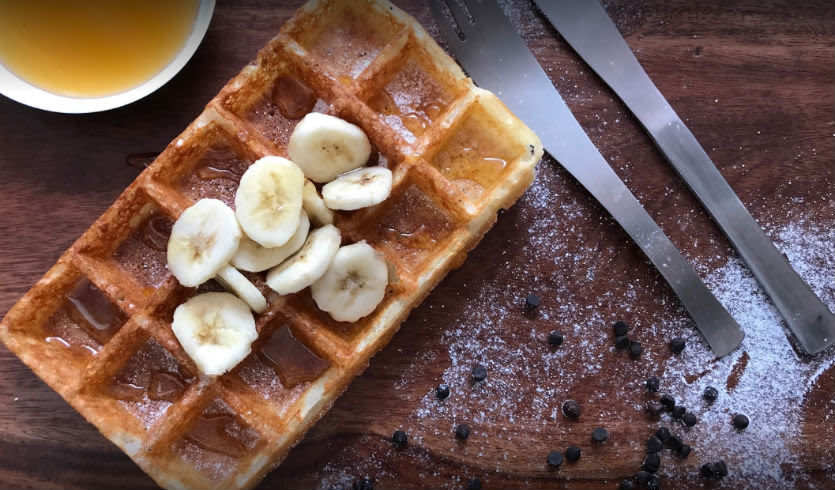 Crepe-fe is an amazing outlet hidden in a basement on Golf Course Road and serves some awesome shakes waffles, crepes (ofc), bagels & ice creams. They serve crepes in two varieties known as sweet crepes & masala crepes. Which ones will you try when you land up here?
Where | Crepe-fe - Sector 28 & 50, Gurgaon
Meal For Two | Rs 500
Call Them | +91 8221 025 222
Check Out Their FB Page | https://www.facebook.com/Crepefe.in
We know this list has already got you drooling, so do visit these pretty cafes in Delhi for your share of delicious food at pocket friendly prices!