Delhi
11 Awesome Things You Can Gift Your Bae At Horn OK Please This Valentine's
Wassup, lovebirds? Now that Horn OK Please, presented by MAGGI FUSIAN and co-powered by Fresca Juices & POLO - The Mint With The Hole, as well as Valentine's Day are just a couple of days away, we thought we'd help you guys with all the gifts that you're gonna shower on your boo. The Quirk Bazaar at Delhi's Happiest Food Festival is where you wanna be as they'll be loaded with goodies that you wanna pamper your bae with. So, here's your cheat sheet for all things cutesy and adorable and like always, you can thank us later!
1. Quirky Earrings From Gone Case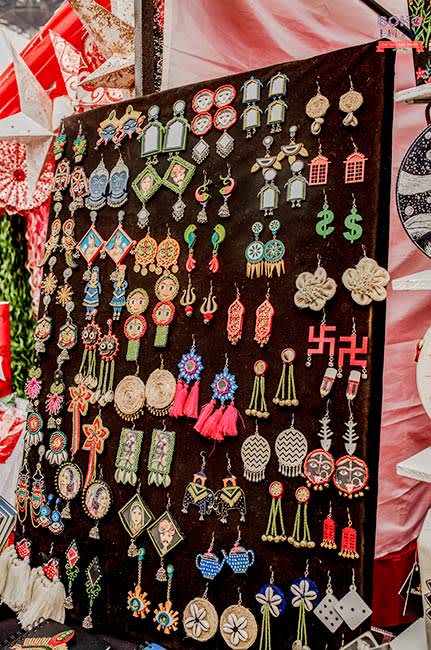 If your special one loves chunky statement jewellery then these quirky earrings will be the ideal gift for them this Valentine's Day! Gone Case is known for its off-beat, colourful and one-of-a-kind jewellery and we're sure your SO will defo love these ones. Make sure you check out Gone Case's stall at the Quirk Bazaar and snap up these beauts!
2. Funky Socks From St. Barths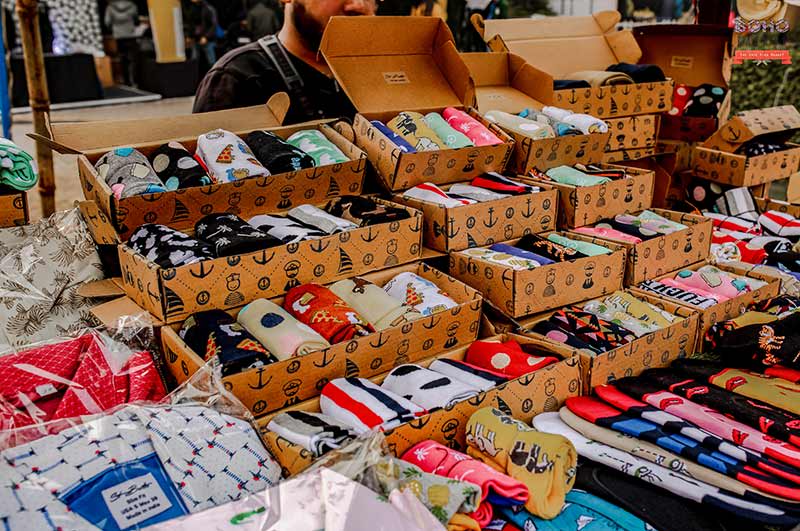 St.Barth's is bringing their zany and awww-dorable socks to Horn OK Please. They'll be stationed at the Quirk Bazaar and we know, you might scoff and wonder who gifts their bae a pair of socks, but you're so mistaken, hon! These cheery and super trendy socks will make for a memorable gift this V-Day, especially during those Netflix and chilling sessions! *wink*
3. Cutesy Wall Clocks From POPxo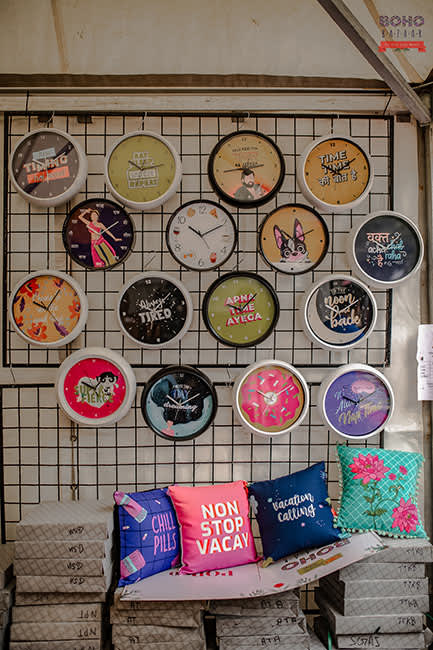 POPxo does a supremely impressive range of goodies and they'll be bringing all of their charming stuff to Quirk Bazaar at Delhi's Happiest Food Festival. If your bae is looking to add that tinge of spunk to their room or home, then these wall clocks from POPxo is something that you should gift them. Saunter over to their stall and get your hands on these and so much more for your amour!
4. Bright Sunnies From Screaming Nayan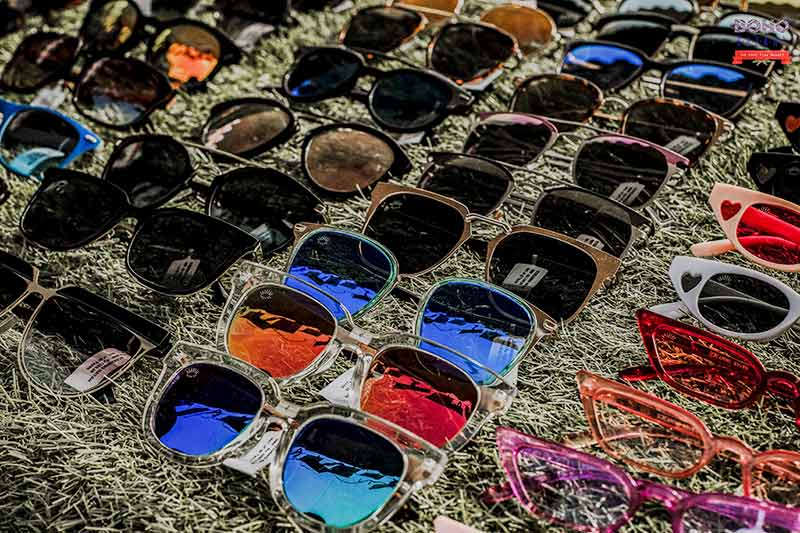 Summer will be upon us sooner than you know and what's better to save your precious' eyes than these bright, colourful sunglasses from Screaming Nayan? Yep, we'd highly recommend these peppy shades from this stall that'll be stationed at Quirk Bazaar with tons of options for you to choose from. Do drop by!
5. Chocolates From Kasha's Homemade Chocolates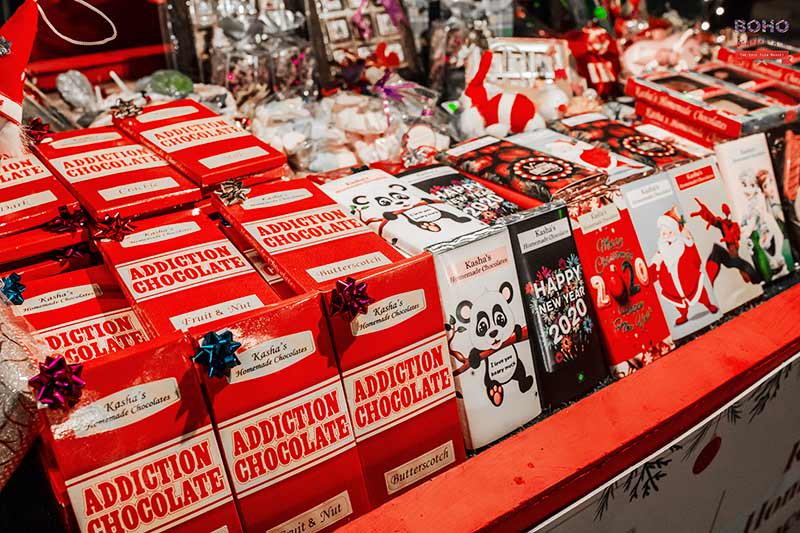 Valentine's is all about showing your loved ones how much they mean to you and these chocolates from Kasha's Homemade Chocolates are more than perfect for this special day. They come is cutesy packaging and will defo put a smile on the receiver's face. Just get one and see the 'sweet' magic unwrap!
6. Vibrant Juttis From Bakht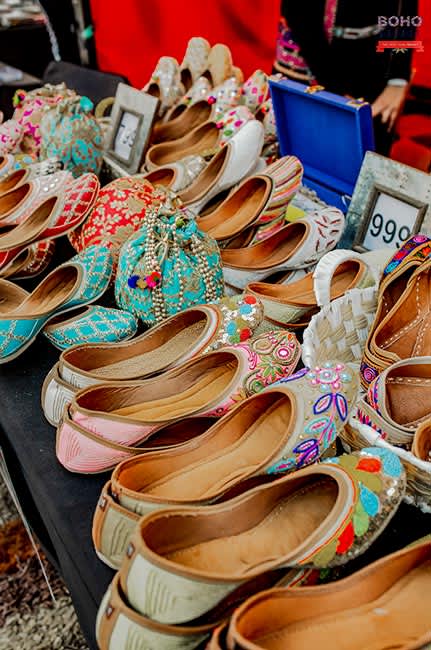 Bakht is bringing their stunning and colouful juttis to Delhi's Happiest Food Festival and we can't wait to get our hands on them and gift them to our bae. These beaded juttis from Bakht will make for an awesome addition to any wardrobe and we highly recommend these for that special Valentine's gift.
7. Cutesy Cards From Writefully Yours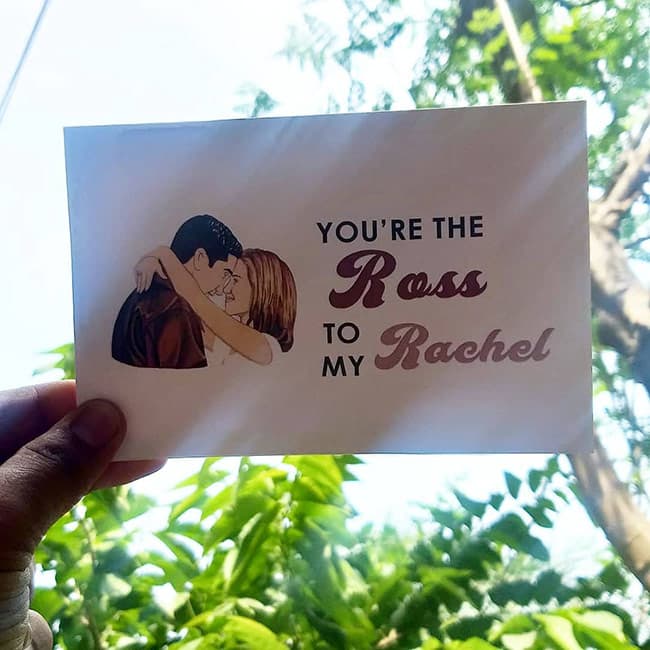 Sometimes a simple card can do wonders and can serve as a form of expressing your true feelings. These adorable cards from Writefully Yours can be the ideal gift for your SO and this one with Ross and Rachel is our personal fave. Land up at their stall at Horn OK Please and shop for this and many other lovely goodies!
8. Clip-On Frame From Kavi Poetry Art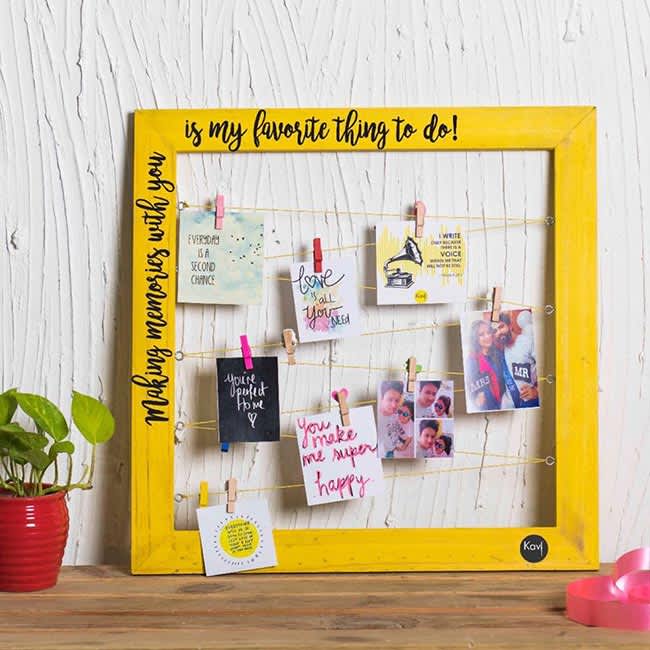 Some people are so special and must stay right in front of your eyes. That's why Kavi Poetry Art has created this recycled wooden pallet Clip-on Frame, so you can create your own canvas of memories, postcards, notes, cutouts, art prints, keepsakes, ideas and just about anything close to your heart. Get this from their stall at Quirk Bazaar only at Horn OK Please!
9. Perfumes From Azzah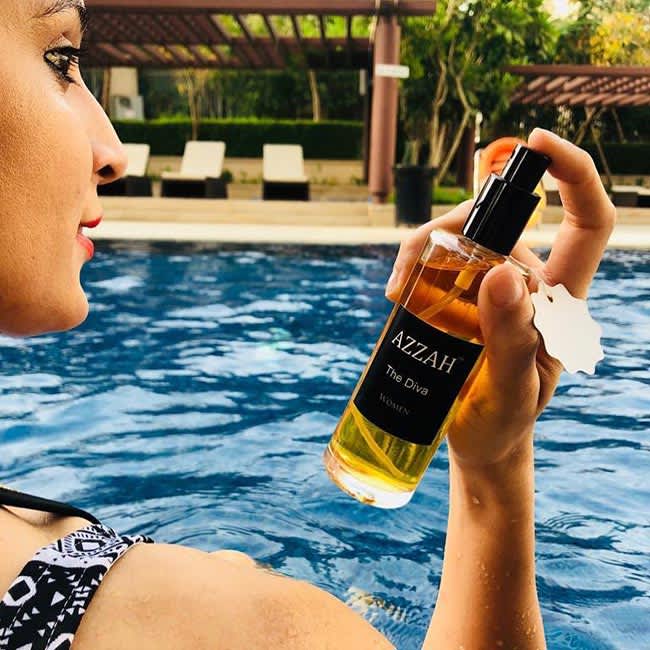 Did you know you can get customised perfumes from Azzah at Delhi's Happiest Food Festival? Ain't that the perfect gift for someone you love? If yes, then you should absolutely buy these artisanal fragrances from Azzah as they'll be stationed at Horn OK Please with their alluring and tantalising products. We can't wait to buy them all!
10. Limited Edition V-Day Set From Nine Gram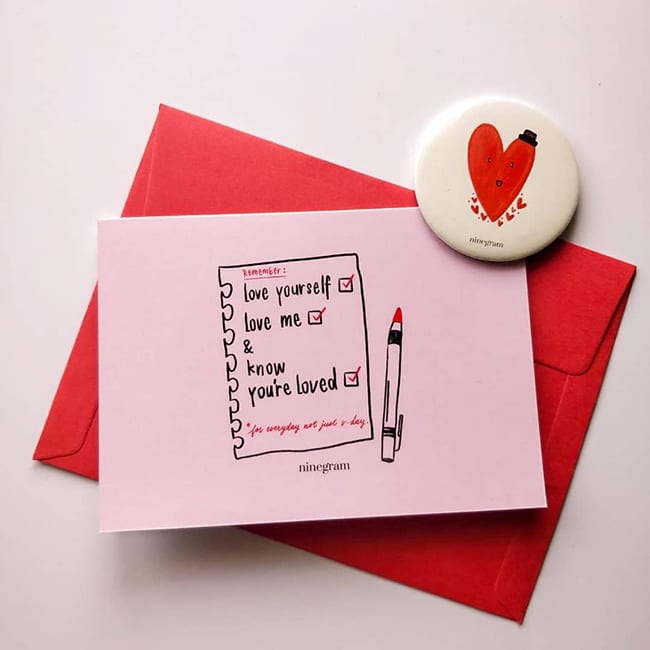 If you're looking for something cute and quirky then this limited edition V-Day set from Nine Gram is where your taxing search ends. This adorable postcard and an equally cute badge will remind your SO of how much they mean to you and also bring a smile on their face, every time they set their eyes on it. Lovely, isn't it?
11. Customised Passport Covers From The Junkett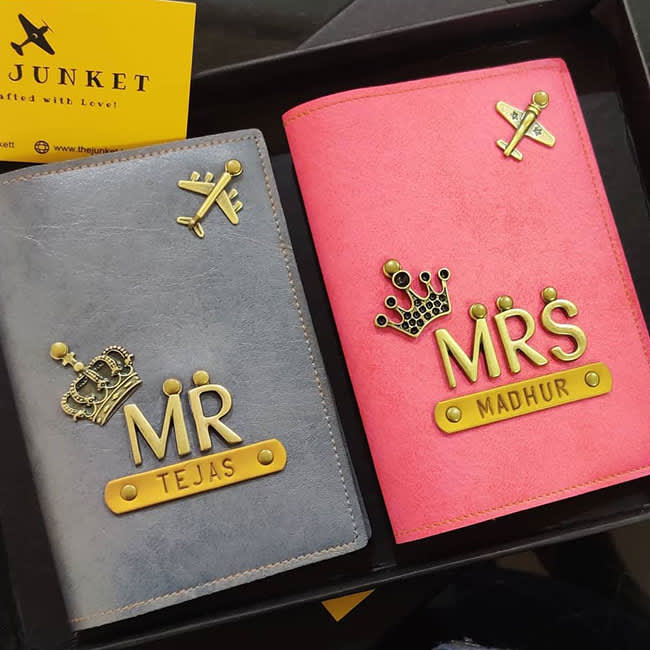 Do you lovebirds often flock from one place to another? If yes, then you should get these passport covers from The Junkett. They do customised passport covers and other accessories as well which can be a great Valentine's gift for your bae. Do check them out at Horn OK Please.
So, there you have it, folks! Get hold of these things and make your day of love a special one.
When | Friday - Sunday, 14th - 16th February
Where | Gate No.2, JLN Stadium
Entry | Rs 149 Onwards
Timings | 12 Noon - 10 PM
Book Your Tickets Online Here | https://www.nearbuy.com/delhi-ncr/horn-ok-please-food-truck-festival-pragati-vihar#events
RSVP On FB Here | https://www.facebook.com/events/586675582186475/