Delhi
10 Annoying Things That Delhiites Do While Travelling In The Metro And Should Defo Say NO To!
Let's start by saying that we take immense pride in our beloved Delhi Metro 'cause it's one of the best things that has ever happened to saddi Dilli. BUT (there's always a BIG but) besides being a relief for commuters in Delhi, the metro is also a source of constant annoyance and headache for its daily travellers. And if you're wondering why, then here are 11 super annoying things that Delhiites do while travelling in the metro and should stop RN!
1. Thoda Sa Shift Ho Jayenge Please?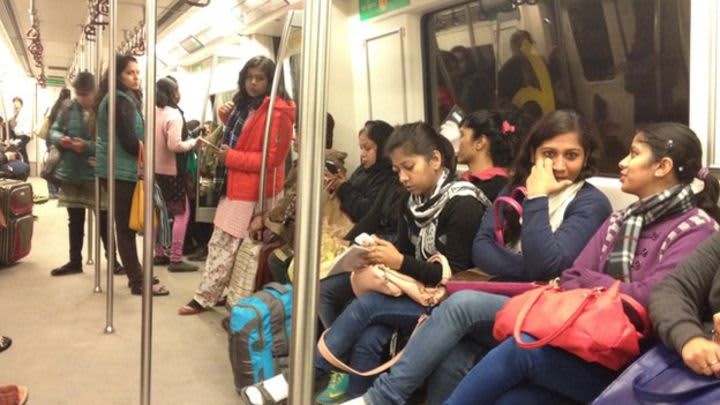 Picture Credits: metrorailnews
We get it, you've had a tough day at work and you ran as fast you could to be the first in the queue but that fat aunty elbowed you and got that seat, SAD! Now, as a good citizen of our country, you can stand and wait for someone to vacate the seat for you OR you can make people shift and 'adjust' so that you can squeeze in your tired ass there. And we say, DON'T do it 'cause it's annoying and not at all comfortable for the ones who are already seated guys, so STOPPP! 
2. Seat Nahi Hain, Chal Aaja Neeche Baithte Hai!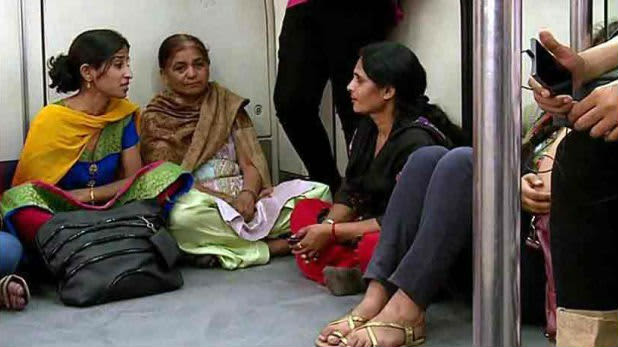 Picture Credits: amarujala
Just don't, please! We mean, we do understand that finding yourself a seat in the metro is damn difficult but sitting on the floor is not just tacky, annoying and irritating but it's ILLEGAL too! Yes, it's a metro coach, not Central Park where you can just sit around with your buddies, share your lunch and have a good laugh. Hold on for a little longer, you'll eventually find a seat yaar!
3. Aaja, Maine Door Block Kar Rakha Hai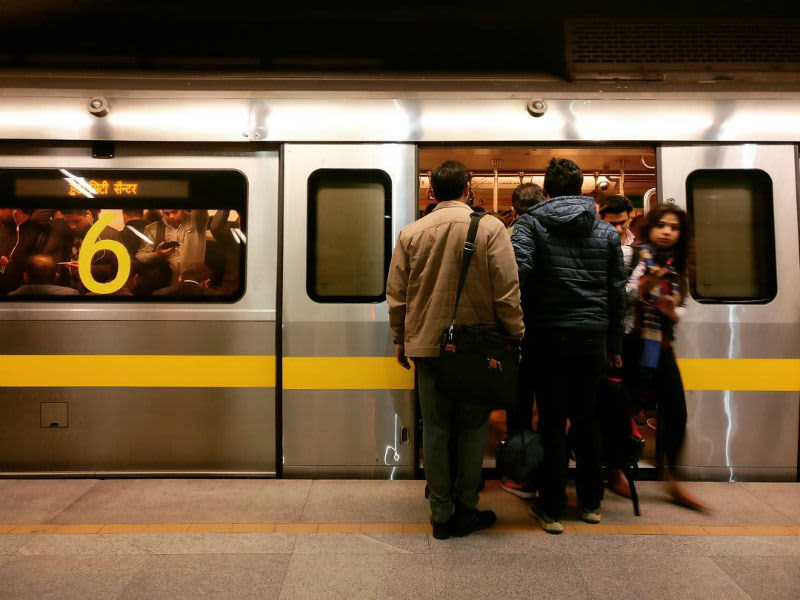 Picture Credits: axe_hacks
Like seriously? This ain't a Bollywood scene where you're the hero and you stop the door for your girl! Sorry to break your bubble, but NO, that is not how real life works. This is the Delhi Metro, which is meant to take people from their homes to their college or offices and drop them back to their desired destinations and every second counts, especially the ones that you just wasted by jamming the door for your lazy ass friend who couldn't make it on time!
4. Bandook Meri Laila, La La La La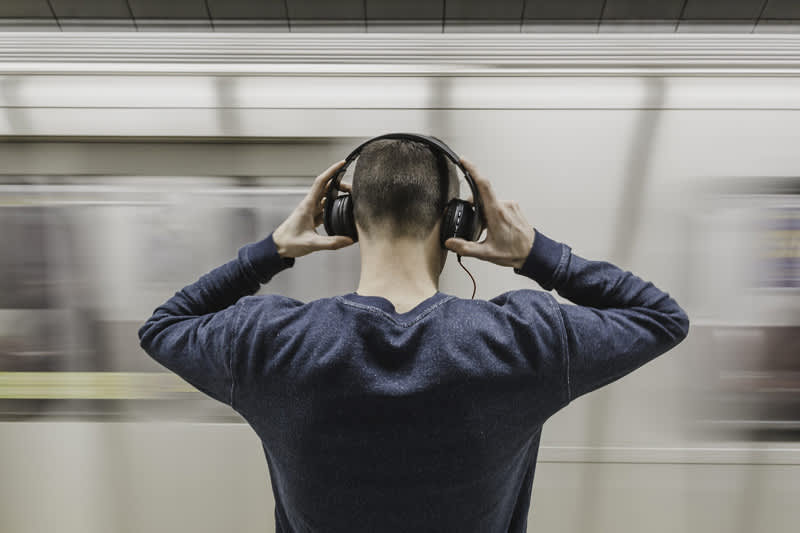 This Is A Representative Image
Dude, you may be all peppy and chirpy on a Monday morning but the entire world doesn't need to know that! Especially when your playlist is filled with those dhinchak songs (no, we're not judging you!) playing out loud on your ear phones. Keep the volume a li'l low 'cause your playlist is only meant to entertain you and let's just keep it that way! 
5.  Haha, Isme Heroine Ke Baap Ne Murder Kiya Hota Hai!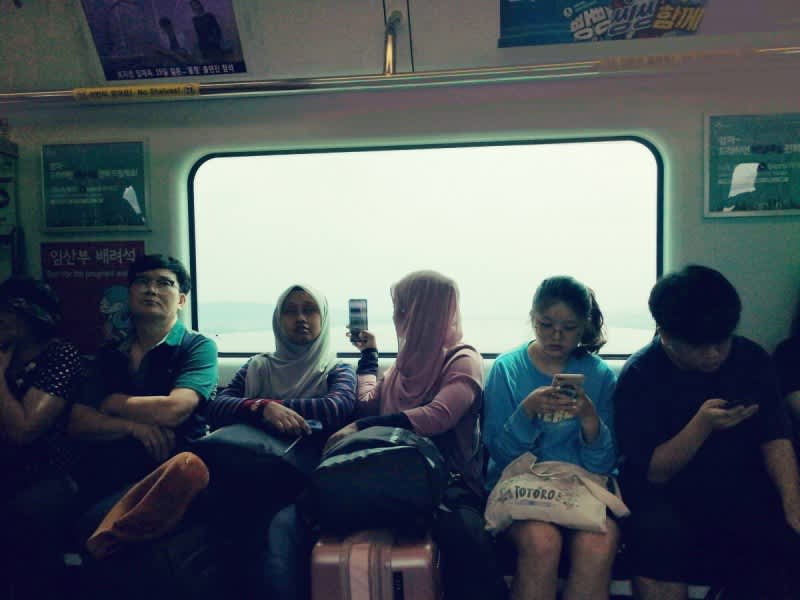 This Is A Representative Image
WTF! What in the world did we ever do to you? Why on this earth would we want to know the climax of the new series we're watching beforehand? But, why are you, firstly, snooping on our phone? Hello, right to privacy, anyone? Yes, the metro may be public transport, but we still deserve some privacy and by peering into our phone while we're watching a movie or chatting or simply scrolling through our FB feed, you're invading our personal space, which is just not done, so back off!
6. Baby, Log Dekh Rahe Hai *Giggles*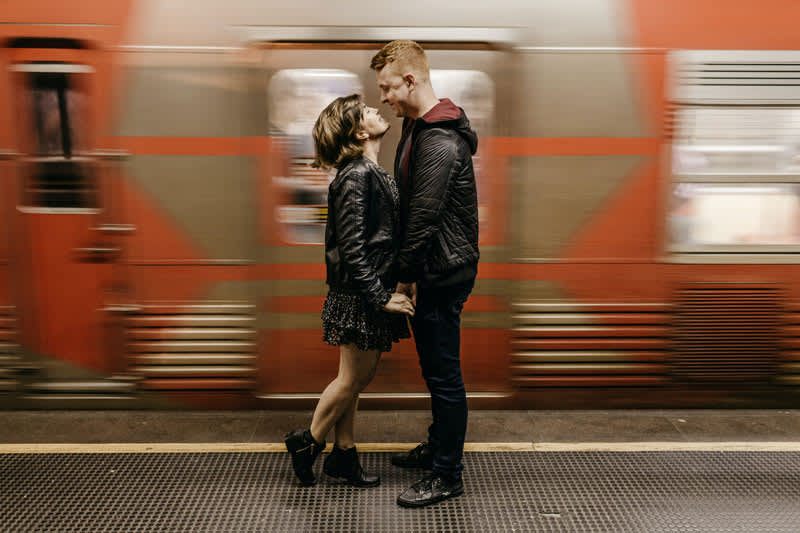 This Is A Representative Image
And then comes the PDA! Or let's just call it the baap of all things annoying that people do in the metro. You might be in love and not able to keep your hands off your girlfriend but as we keep repeating - this is the metro and we DON'T want you displaying your love right in front of our faces. So, please get a room!
7. Aaj Kal Ke Bacchon Ko Manners Hi Nahi Hain!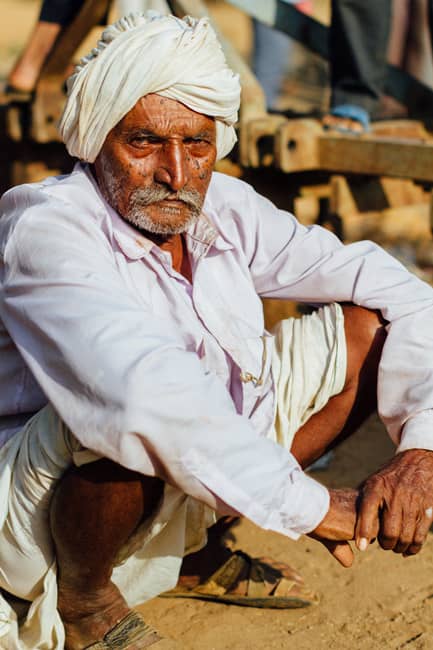 This Is A Representative Image
Yeah right, that's exactly why we travel in the metro, to learn all the sanskars and tameez that our poor parents couldn't teach us in all these years. We have no manners, hence we vacate seats for senior citizens, we don't talk back to cribbing aunties, we let them elbow us and don't utter a syllable. So please aunty, give us a break!
8. Arre, Yahi Rakhlo Samaan (Right In The Middle), Abhi Utarna Hi Hain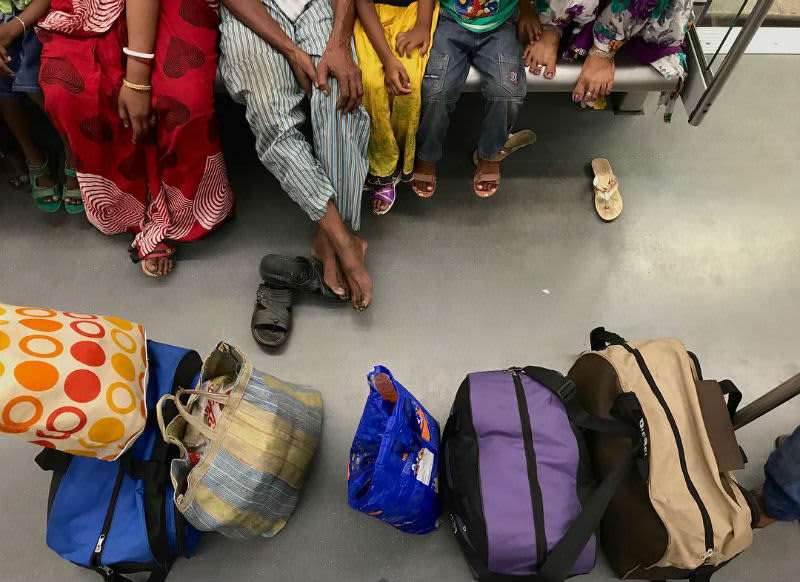 Picture Credits: jatinadhlakha
The moment we hear the words 'This station is New Delhi, change here for New Delhi Railway Station', we can already picture groups of people hopping in with their huge suitcases and bags and putting them down right in the middle of the metro 'cause they'll anyway get down at the next (read the next 15th) station. No, ma'am, please move towards the corner and make room for people who really need to step out at the NEXT station!  
9. Aur Beta, College Mein? Konse College Jaate Ho?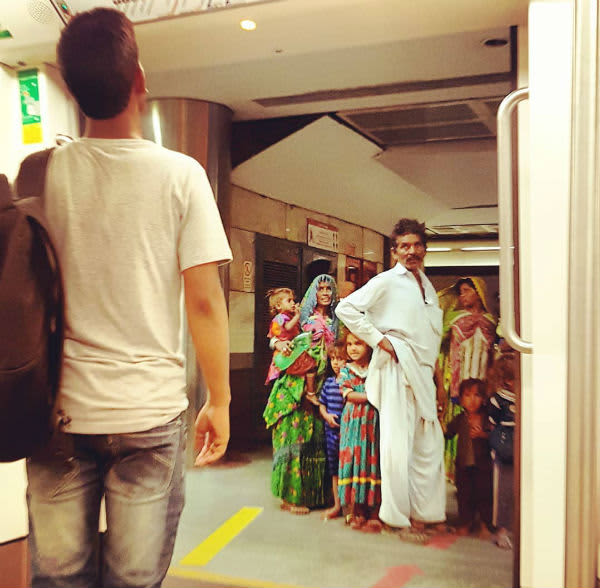 Picture Credits: farazmirza
We've all been there and we know it's super annoying when some random uncle comes up to you and starts making conversation saying - 'Beta, konse college me ho? What are you studying? Future ke plans?' Like, woah uncle, let's start with - do I even know you? Of course not! And hence you shouldn't be interested in what we're planning in our lives. Travelling together does NOT make us BFFs man!
10. Hello? Helloooo? Arre Sunn Nahi Raha Kya?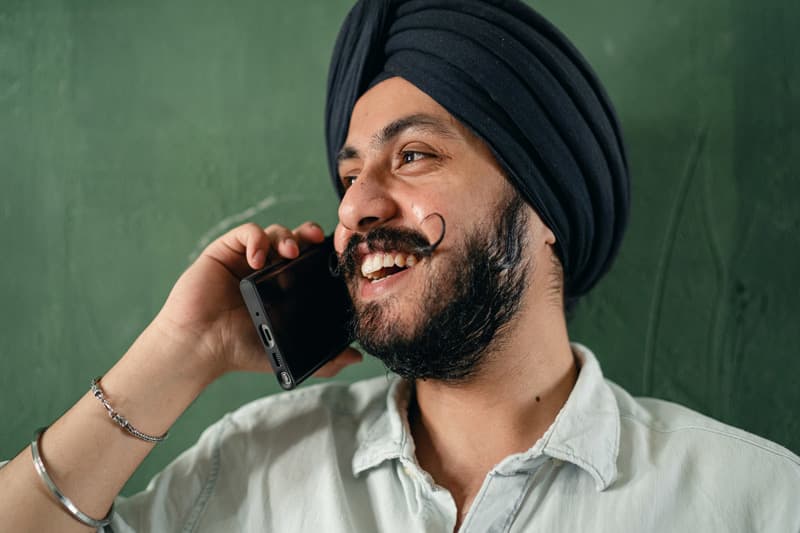 This Is A Representative Image
Sir, this is a moving train and that too an underground one (well, some of them are), so network issues are OBVIOUS! It is just annoying AF for people around you to hear you shouting over the phone. Yes, we understand that your call could be urgent, but you can either keep the volume low or just hop out of the metro and get done with your call. Trust us, nobody is interested in knowing what your boss just yelled at you for, or what your kid is upto in your absence, so please don't shout over the phone!
So here are a few incidents that every metro traveller comes across every-freaking-day! Can you think of any more such annoying habits? Tell us in the comments below!