11 All-Purpose & Adorable Stationery Stores Which'll Make You Wanna Happy Cry!
Can't find supplies for your new DIY project? Looking for some new quirky stationery just because? Check out these 8 handpicked and awesome stores we've lined up for you. These are stationery stores that go beyond the ordinary and we're nice enough to make you a list! Scroll away to glory.
1. Itsy Bitsy
It's the perfect place to get your DIY supplies! Itsy Bitsy is a hobbies, arts & craft store and a one-stop-shop for all kinds of creative supplies. There is something for everyone here, craft enthusiast or not. They even have a range of baking utensils like moulds, trays, piping bags - et al. Do check out the range of DIY kits, fabrics, paints and so on at their store!
Where | Itsy Bitsy - C- 20, Lajpat Nagar, Part-II & QP 63, Gopal Mandir Road, Pitampura
Timings | 9:30 AM - 9 PM
Call Them | + 91 8860 304 086
Check Out Their FB Page | https://www.facebook.com/itsybitsyindia
2. Makoba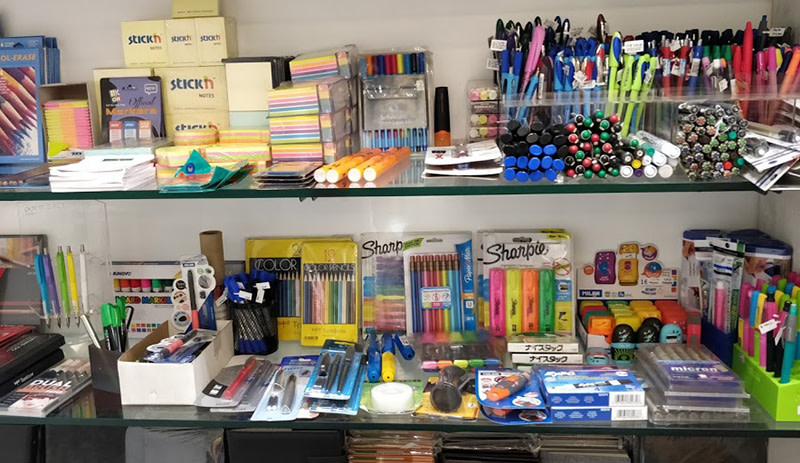 Picture Credits: Donesh Jain
Luxury stationery like nowhere else - Chennai's stationery store Makoba has everything from a ballpoint pen, to fountain pens valued at a few lakhs. Easy to spot, it's located right down the road from M Block Market and houses over 30 premium brands. For pen collectors (or any gentleman with good taste), this is a virtual paradise! You'll also find everyday stationery products like highlighters, pencils, leather cases & diaries.
Where | Makoba - M-24, M Block Market, GK I
Timings | 11 AM - 8 PM (Closed On Sundays)
Call Them | + 91 11 4540 9332
Check Out Their FB Page | https://www.facebook.com/makoba.luxuryessentials/
3. K R Stationers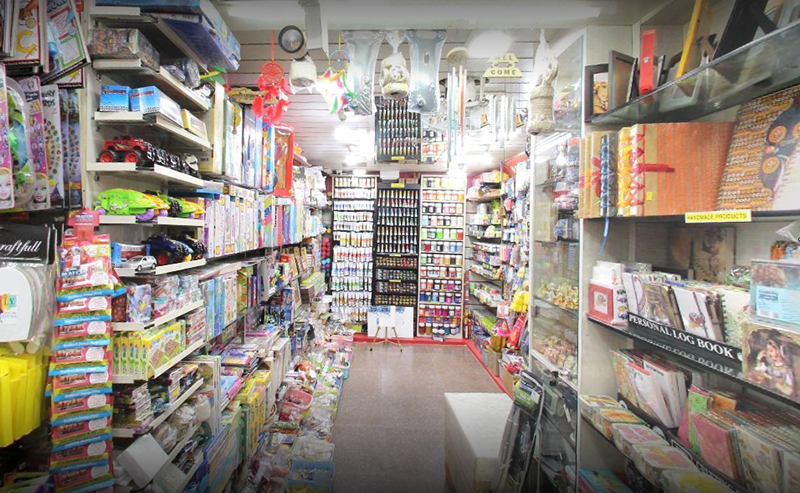 Picture Credits: G Digital Media Solutions India Pvt. Ltd.
As you enter this store, you'll see a huge variety of paints on the first floor, but that's not all! They have different sections for paper, gifting items and notebooks. For specific items such as sub-boards, you can let them know what size you want, and they'll happily order it for you. Tape, ribbons, coloured pens & glitter paper - you name it and you'll find it here. Come on over!
Where | K R Stationers - E 40, Main Market, Hauz Khas
Timings | 11 AM - 8:30 PM
Call Them | + 91 11 4102 4109
Check Out Their FB Page | https://www.facebook.com/KRStationers
4. Paper Store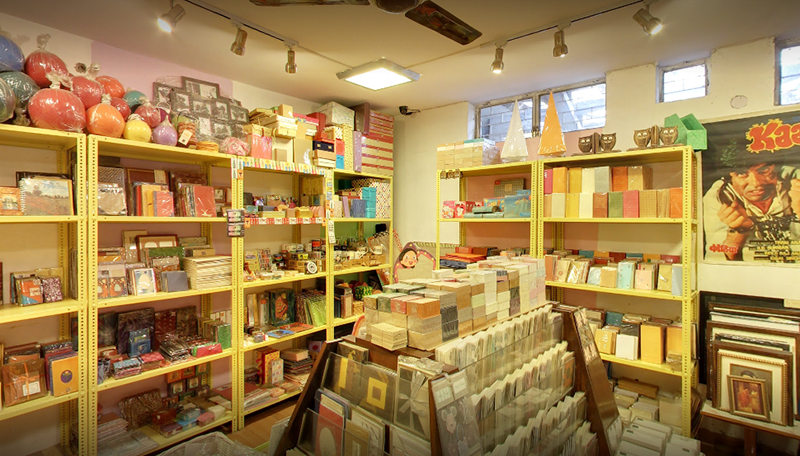 Picture Credits: Innerspace BrandCam
This store has been specializing in customizing paper since the last 15 years! They have bundles of handmade paper in every colour and texture imaginable; quirky wrapping paper, awesome bookmarks, lampshades, diaries, mugs & so much more. They even do customized wedding cards that look beautiful! If Rajasthani fabric and prints are your thing, then just drop everything and head over to this store in SPJ.
Where | Paper Store - 125 A, Ground Floor, Shahpur Jat
Timings | 10 AM - 7 PM (Closed On Sundays)
Call Them | + 91 11 2649 9569
5. Gifts Of Love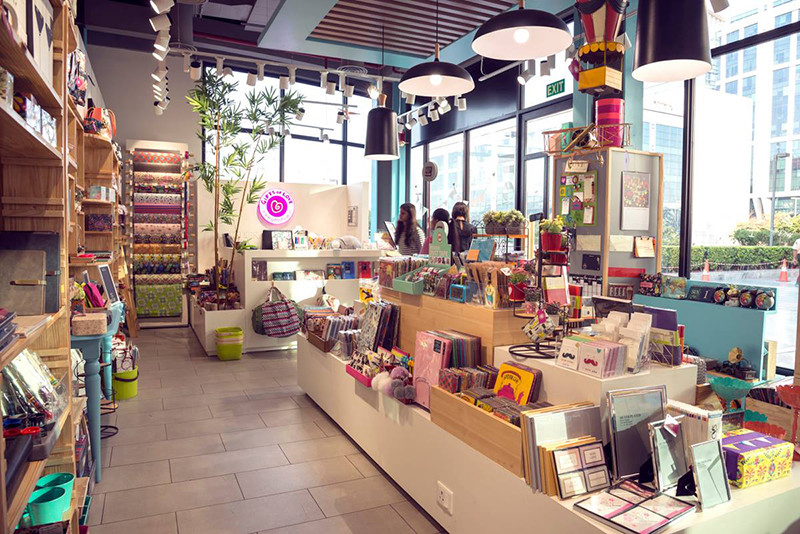 Gifts of Love offers an eclectic mix of a contemporary and innovative range of lifestyle accessories. Smart things to intrigue you and clever products that make everyday tasks easier and fun. If you're a sucker for floral patterns, come take a look and you won't be disappointed. Their products range from high-quality stationery, gifts, home & office accessories, magnetic products and lifestyle accessories. Come drop by!
Where | Gifts Of Love - Select Citywalk, Saket & DLF Cyber Hub, DLF Cyber City
Timings | 10 AM - 11 PM
Call Them | + 91 11 4265 8155
Check Out Their FB Page | https://www.facebook.com/Gifts-of-Love-1491485891119231/
6. Anand Stationers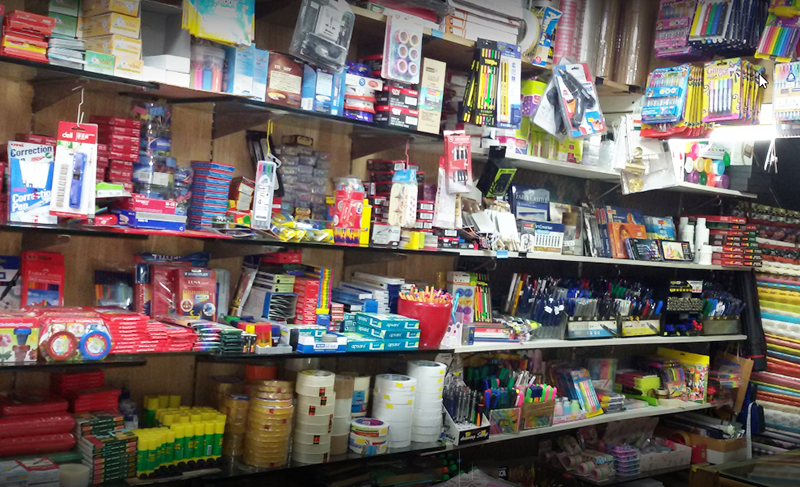 Anand Stationers is a popular stationery shop in Khan Market with strong Indian aesthetics. You can find everything from sticky notes to handcrafted papers here and be spoilt for choice! This store is every hoarder's dream come true for they deal in cards of all shapes and sizes, gift envelopes, wrapping papers and loads of notebooks and journals as well!
Where | Anand Stationers - B - 25, Khan Market, Rabindra Nagar
Timings | 10 AM - 8 PM
Call Them | +91 11 2469 8238
7. Yash Stationers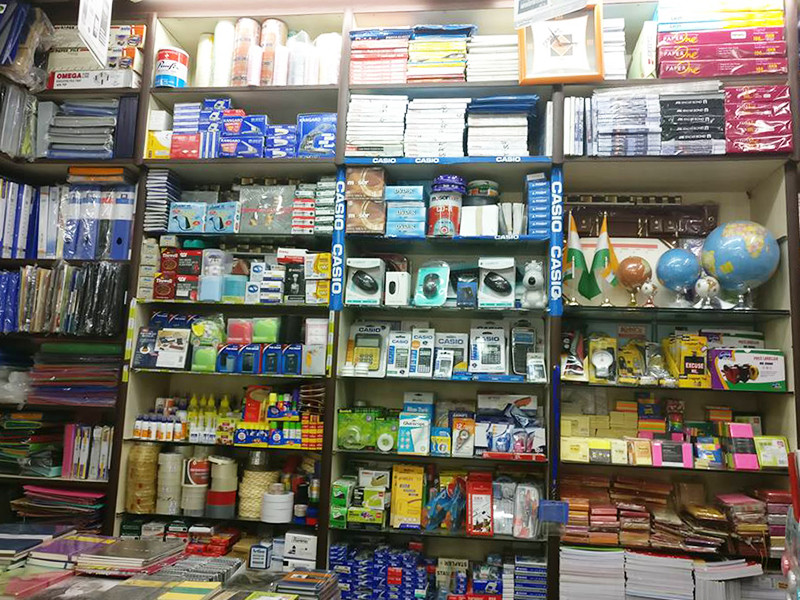 Students, for all your arts and crafts supplies, you defo gotta check out Yash Stationers in South Ex. Located behind Mehra Sons Jewellers, this shop is loaded with everything you stationery lovers might need. A little birdie told us that they even stock a Japanese clay that comes in 3-4 types and looks like a giant marshmallow! Offering a whole lot of different multi-purpose papers like wooden texture and more, hit up this shop for your next school project!
Where | Yash Stationers - A-26, South Ex II, Behind Mehra Sons Jewellers
Timings | 10:30 AM - 8:30 PM
Call Them | +91 9899 774 877
Check Out Their FB Page | https://www.facebook.com/Yash-Stationers-1520180868023289/
8. Scoobies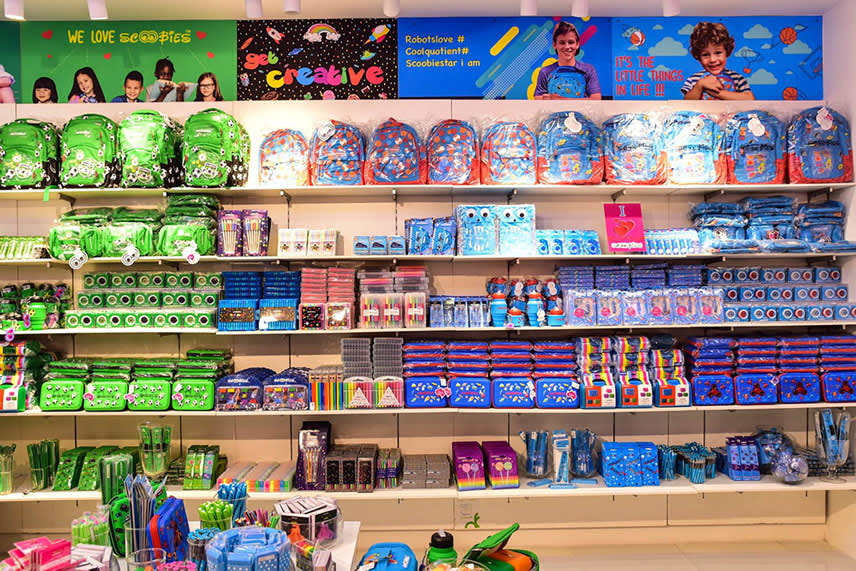 This one is every kid's paradise. Scoobies has over 100 products ranging from 2-in-1 sharpeners and erasers, Lolly Polly Erasers, flowery backpacks to glitter bags, room lamps, tote bags, water bottles, pencil holders, calculators and so much more! They even sell party favours so you don't have to look anywhere else!
Where | Scoobies - DLF Mall of India, Sector 18, Noida
Timings | 11 AM - 11 PM
Call Them | +91 9717 359 930
Check Out Their FB Page | https://www.facebook.com/scoobiesstores/
9. Miniso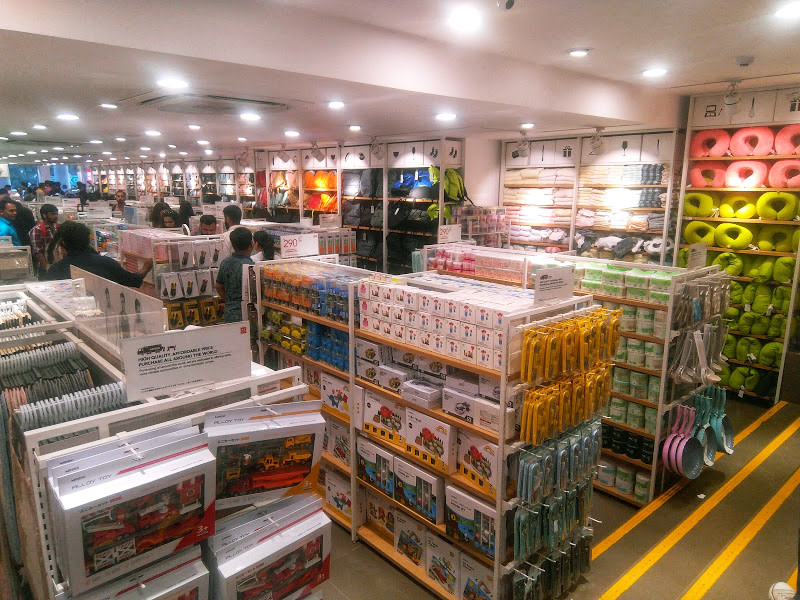 Picture Credits: Vigneshwaran Krishnan
Japanese giant Miniso not only does affordable everyday products but they have a separate section dedicated to just stationery. From colourful markers to DIY greeting cards, they have it all. As if all these weren't enough, you can also snap up cutesy bags and plushies from here and that too at completely pocket-friendly prices. They keep updating their collection frequently so make sure you keep an eye out!
Where | Miniso - CP, Preet Vihar, South Ex & Other Outlets
Timings | 11 AM - 9 PM
Call Them | +91 8586 968 006
Check Out Their FB Page | https://www.facebook.com/minisoindia/
10. Sitaram Stationers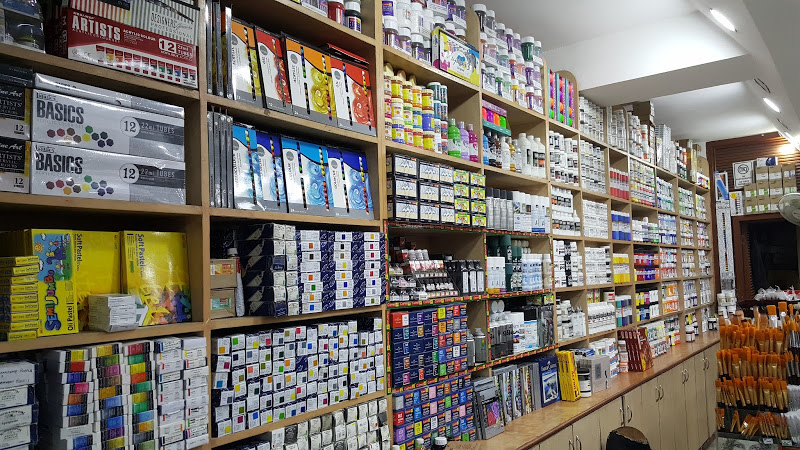 Sitaram Stationers deal in art materials, drawing materials, architecture equipment, engineering instruments and a colossal range of paper products. This is exactly why this place is an all time fav dig for NIFT students. Here you can find spray cans, oil paints, brushes and portfolio bags to name a few things and to top it all, the store sells all this at wholesale rates, which is 20-30% cheaper than retail! *Woohoo*
Where | Sitaram Stationers - J5, Central Market, Lajpat Nagar II
Timings | 10:30 AM - 9 PM
Call Them | + 91 11 2463 8266
Check Out Their FB Page | https://www.facebook.com/Sitaramstationers/
11. Hamster London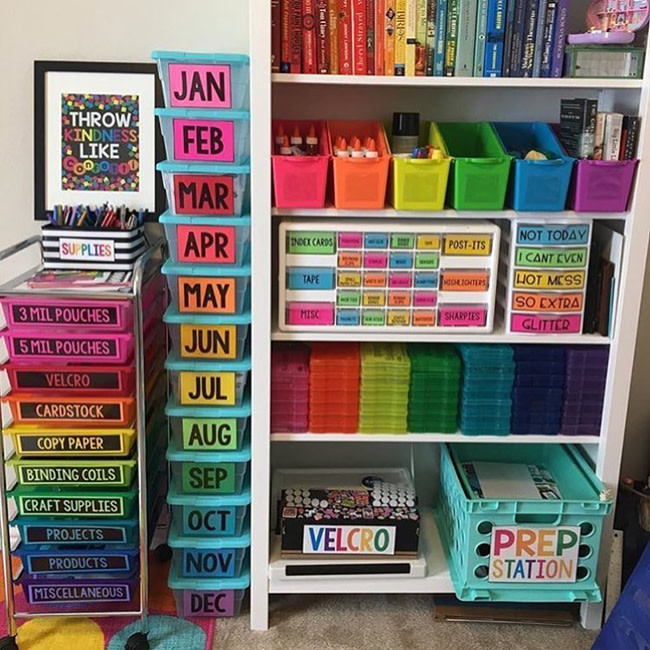 Hamster from London is a quirky stationery brand showcasing the most fashion-forward and innovative products and we wanna get our hands on all their colourful and quirky stuff right away! You can find washi tapes from Japan, moustache straws, phone covers, quirky wrapping paper, notebooks, bottles, the cutest erasers and beautiful storage boxes, besides so much more!
Where | Hamster London - 4A, Middle Lane, Khan Market
Timings | 10:30 AM - 8:30 PM
Call Them | + 91 9871 707 651
Check Out Their FB Page | https://www.facebook.com/hamsterlondon/
There you go, check out all of these awesome stores and hoard away!